Last week dad and I went to the local cinema to see Birdman. It's not a new release and it's darker than most films I usually watch, but I would definitely recommend renting it.
Afterward we headed out next door to the Mexican restaurant, Zia Taqueria. The best way I can think to describe the atmosphere of the restaurant is hipster cool with amazing tasting food. There are locations in the Charleston area, as well as in Asheville, North Carolina.
You order at the bar (which I think threw my dad off at first) and then seat yourself. The restaurant wasn't crowded by the time we walked in for lunch, although the bar was packed.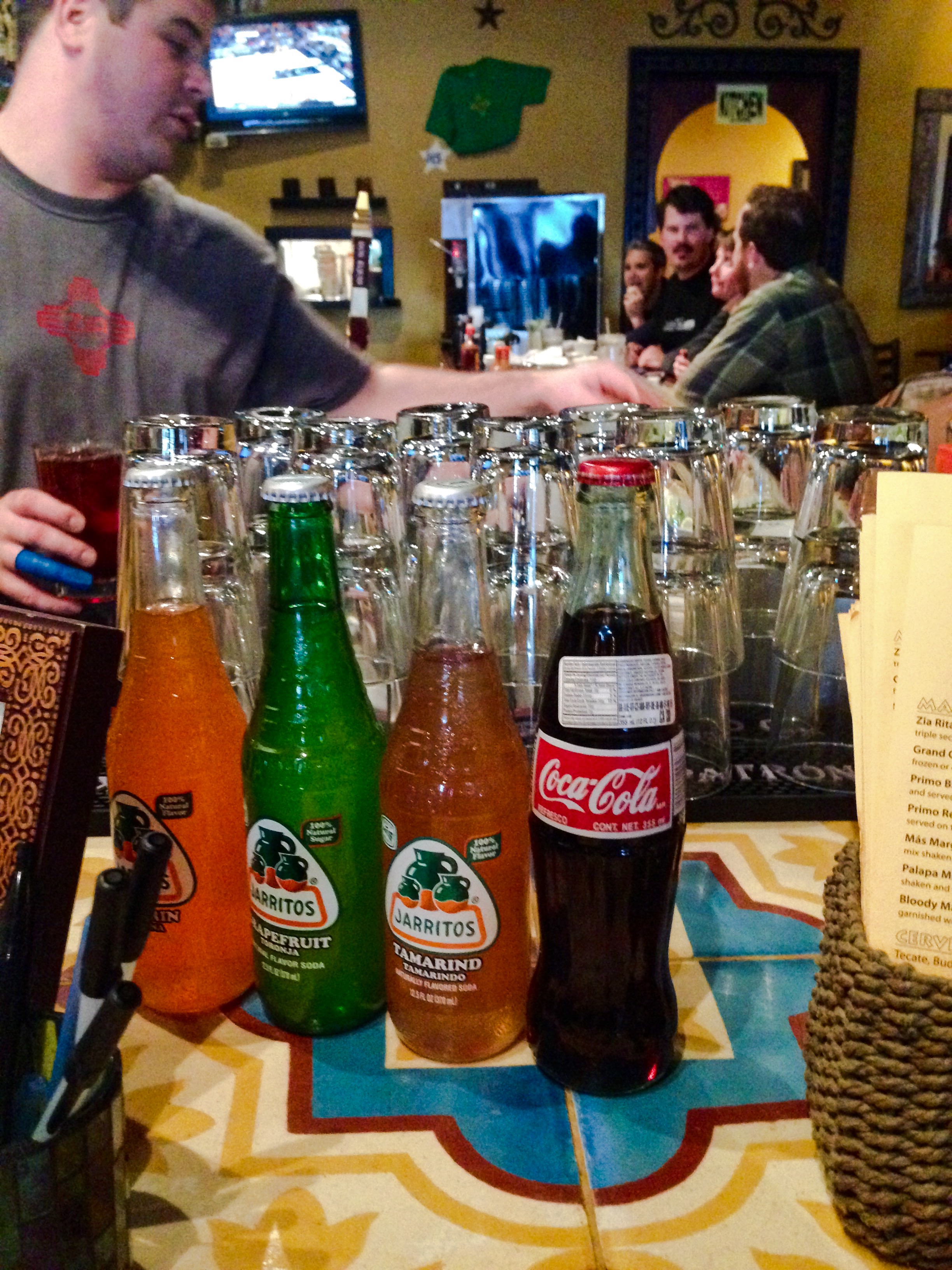 We decided against ordering margaritas and instead started lunch out with a basket of chips and salsa. As I've said before, chips and dip are a necessity to enjoying a meal so I was more than happy to devour them.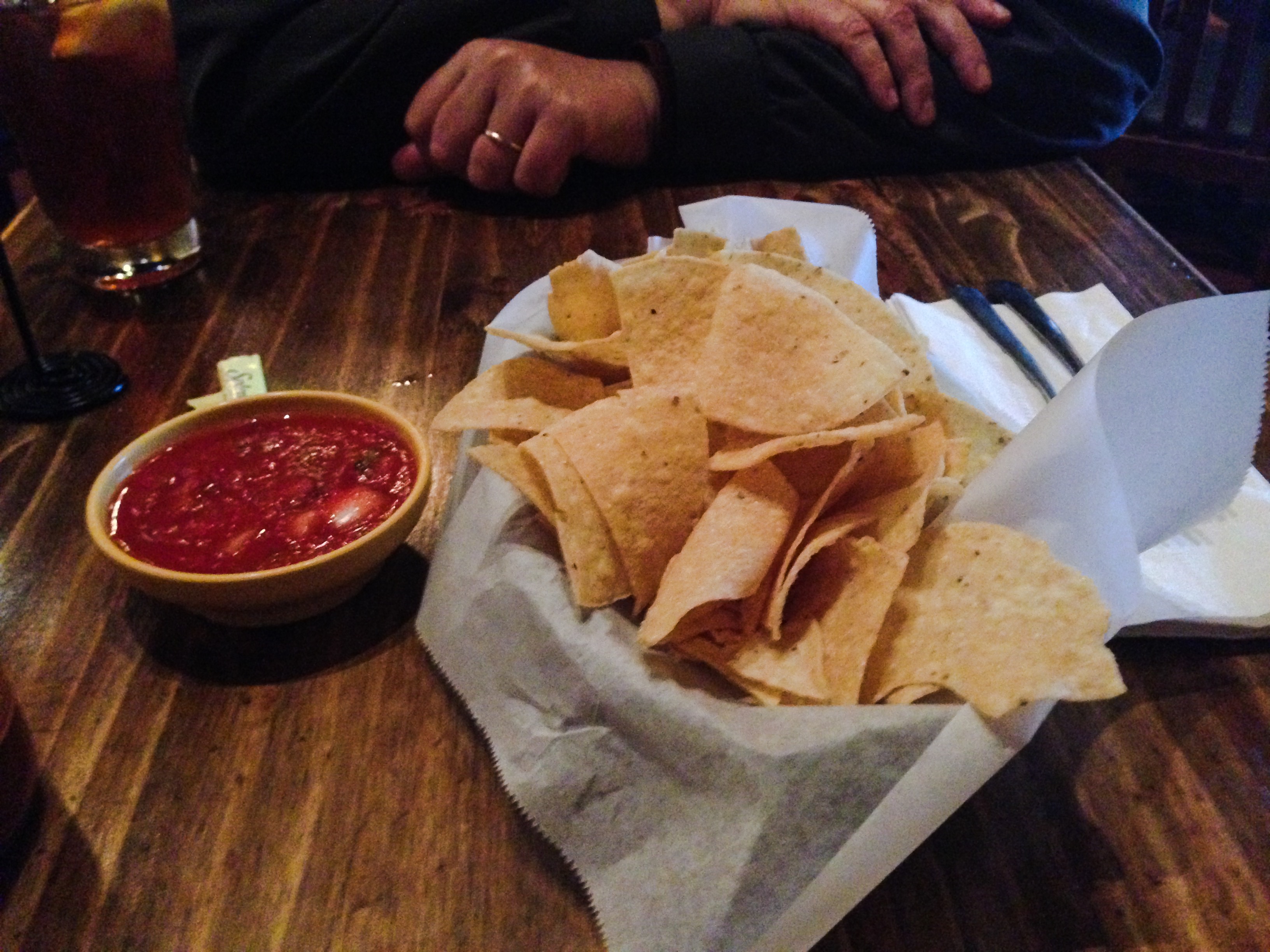 For my meal, I ordered a Chicken Yucatan taco and a Baja Fish taco with a side of a half of an avocado. Dad went with their carne asada Tortas Mexicanas, which the bartender assured him was one of his favorite dishes on the menu.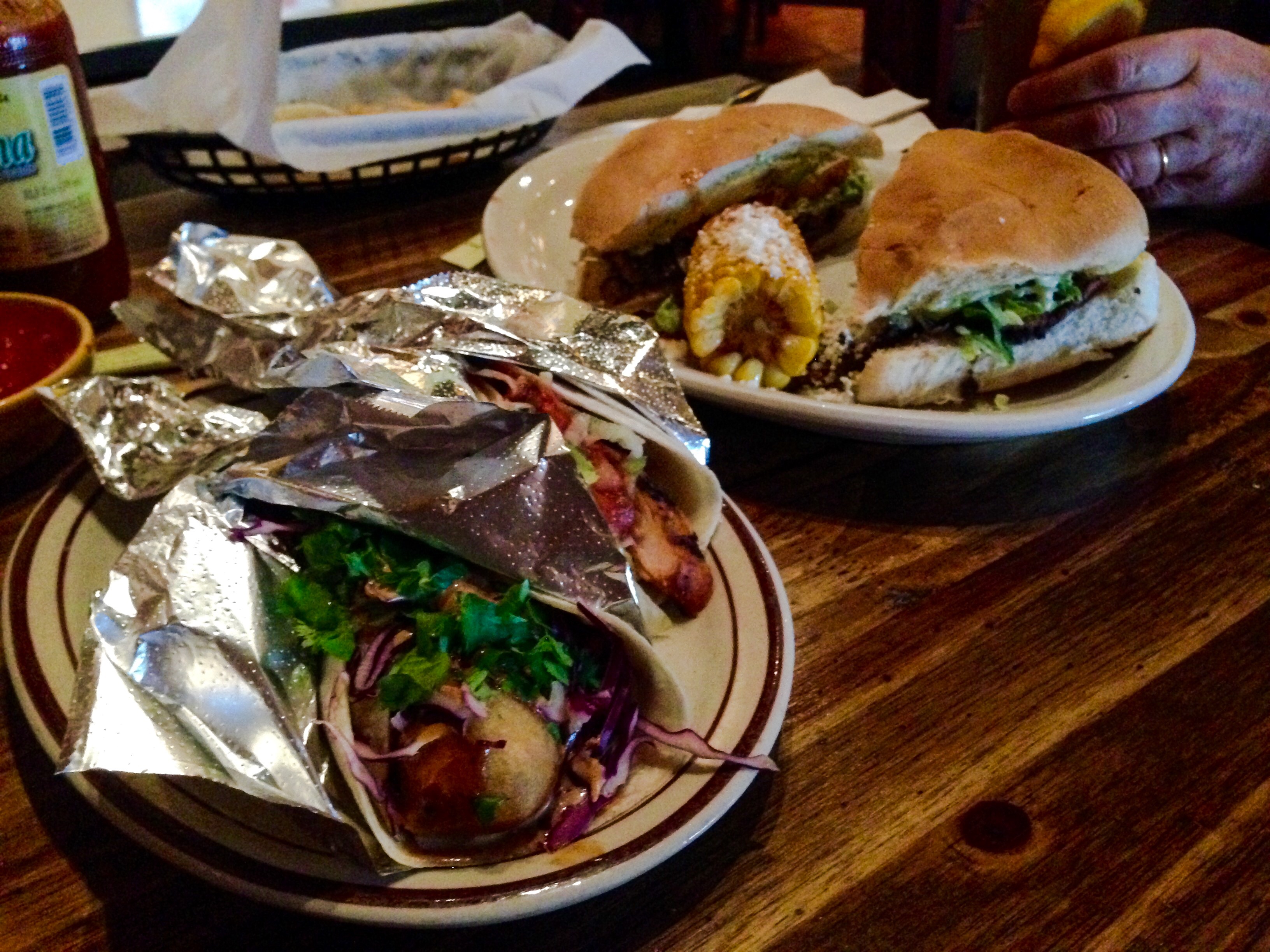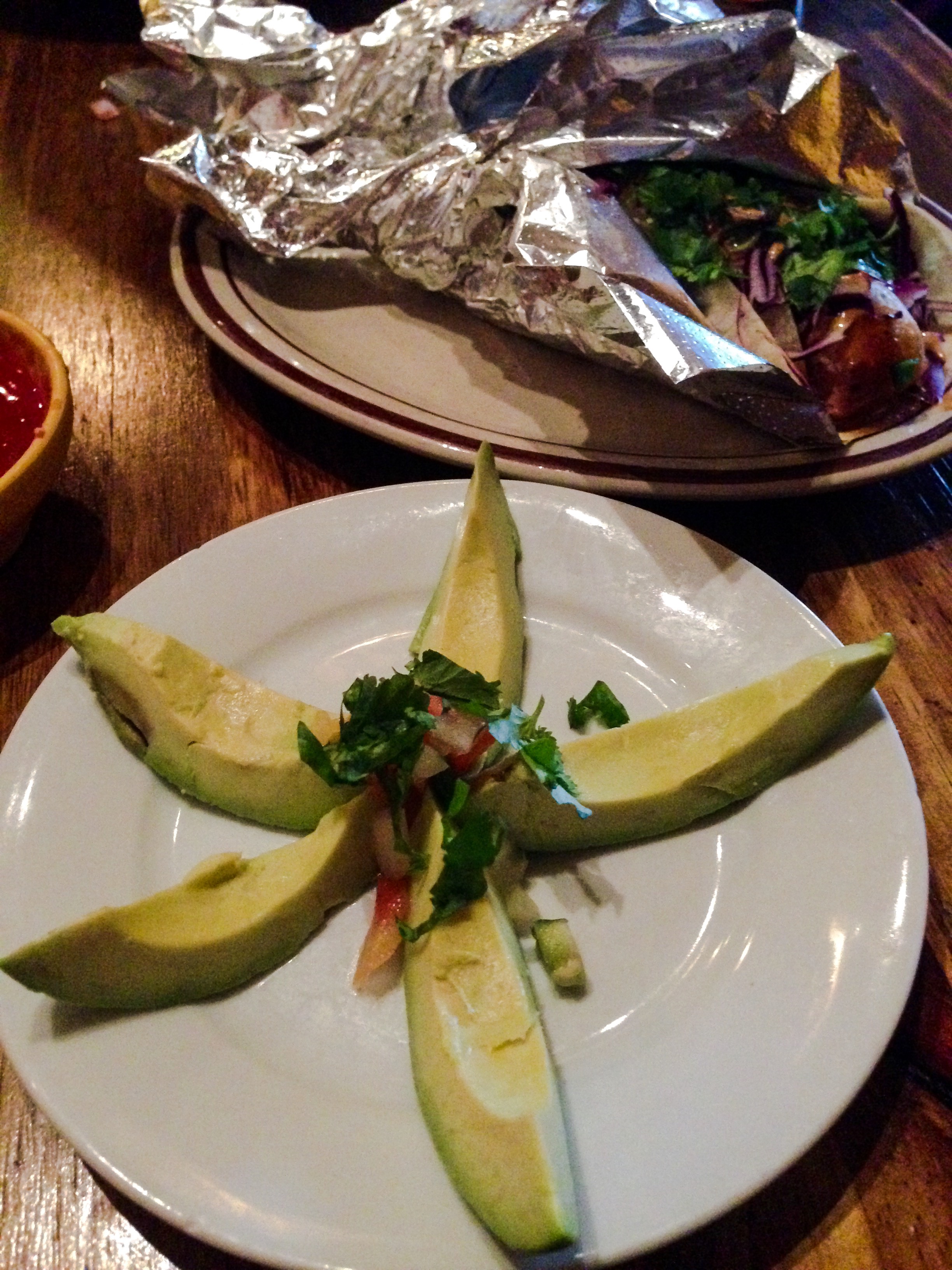 The Chicken Yucatan taco was deliciously spicy and adding the avocado added a much needed creaminess to each bite.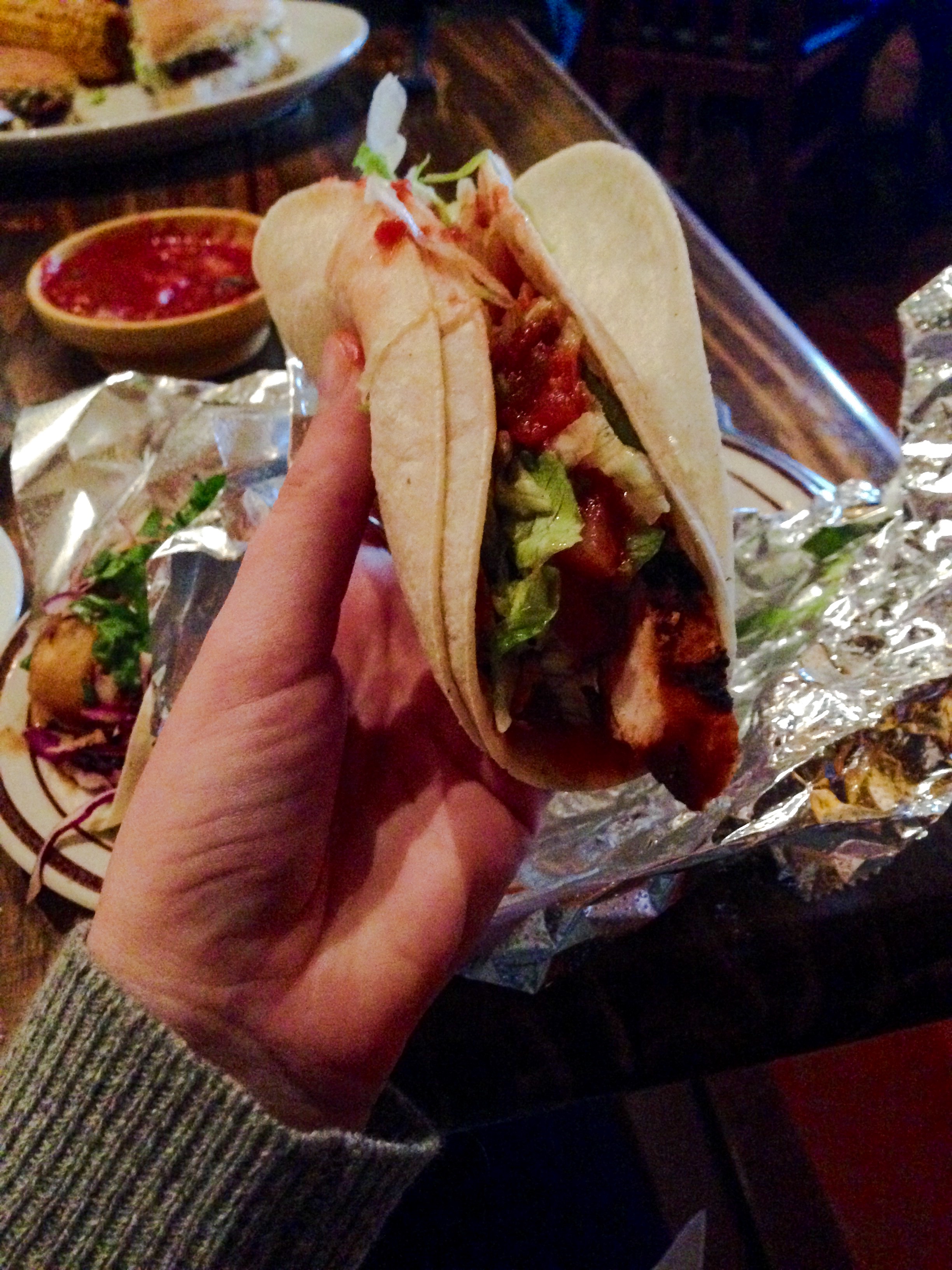 The real MVP of this meal, however, was the Baja Fish taco. I tend to be wary of fried fish but oh my God was this taco good. Each bite was a little heavenly, with the cabbage giving a crunch and the traditional Baja sauce gave a kick.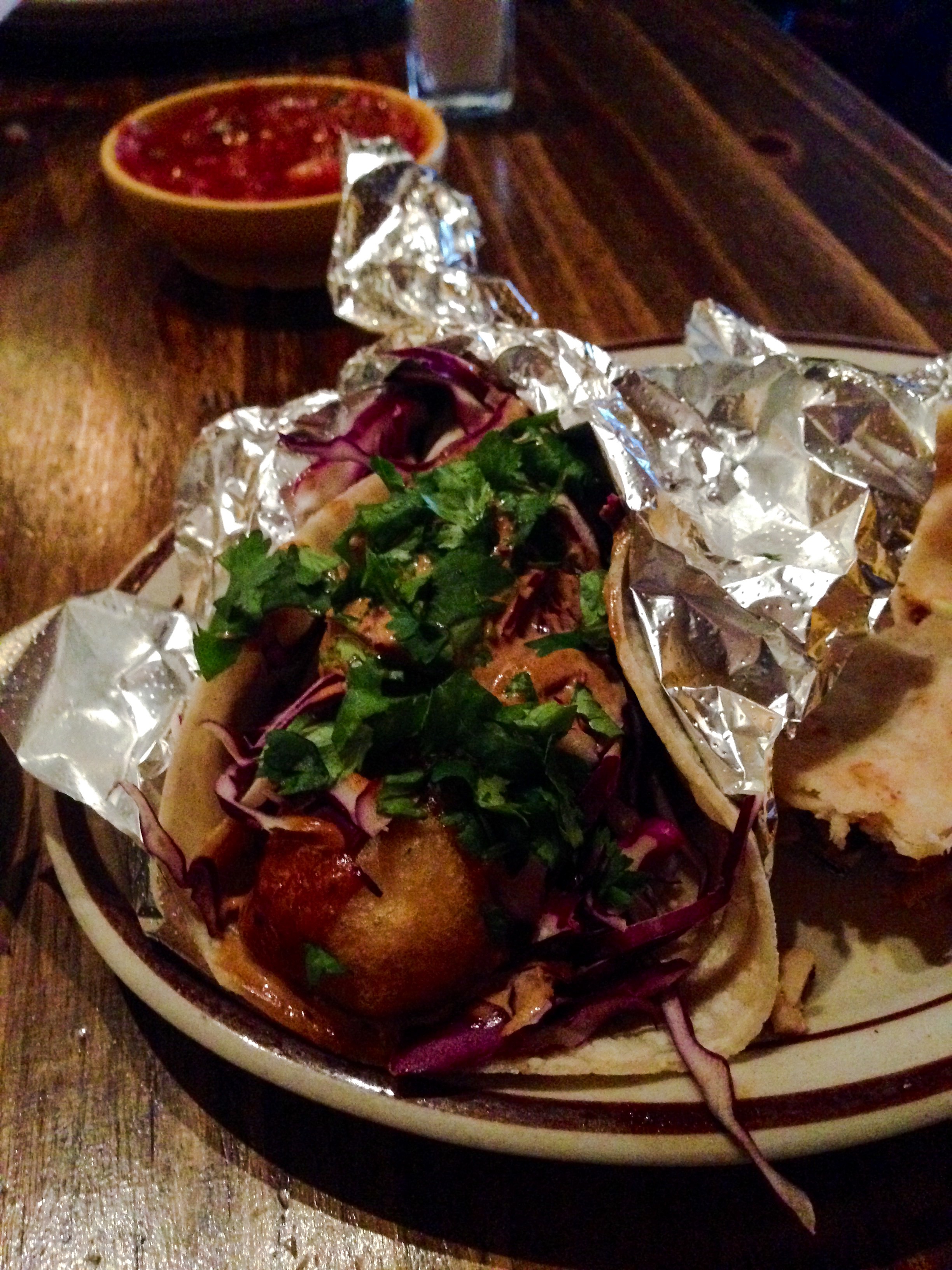 Here's a close-up shot. The fish was super tender and I enjoyed every mouthful more than I probably should have!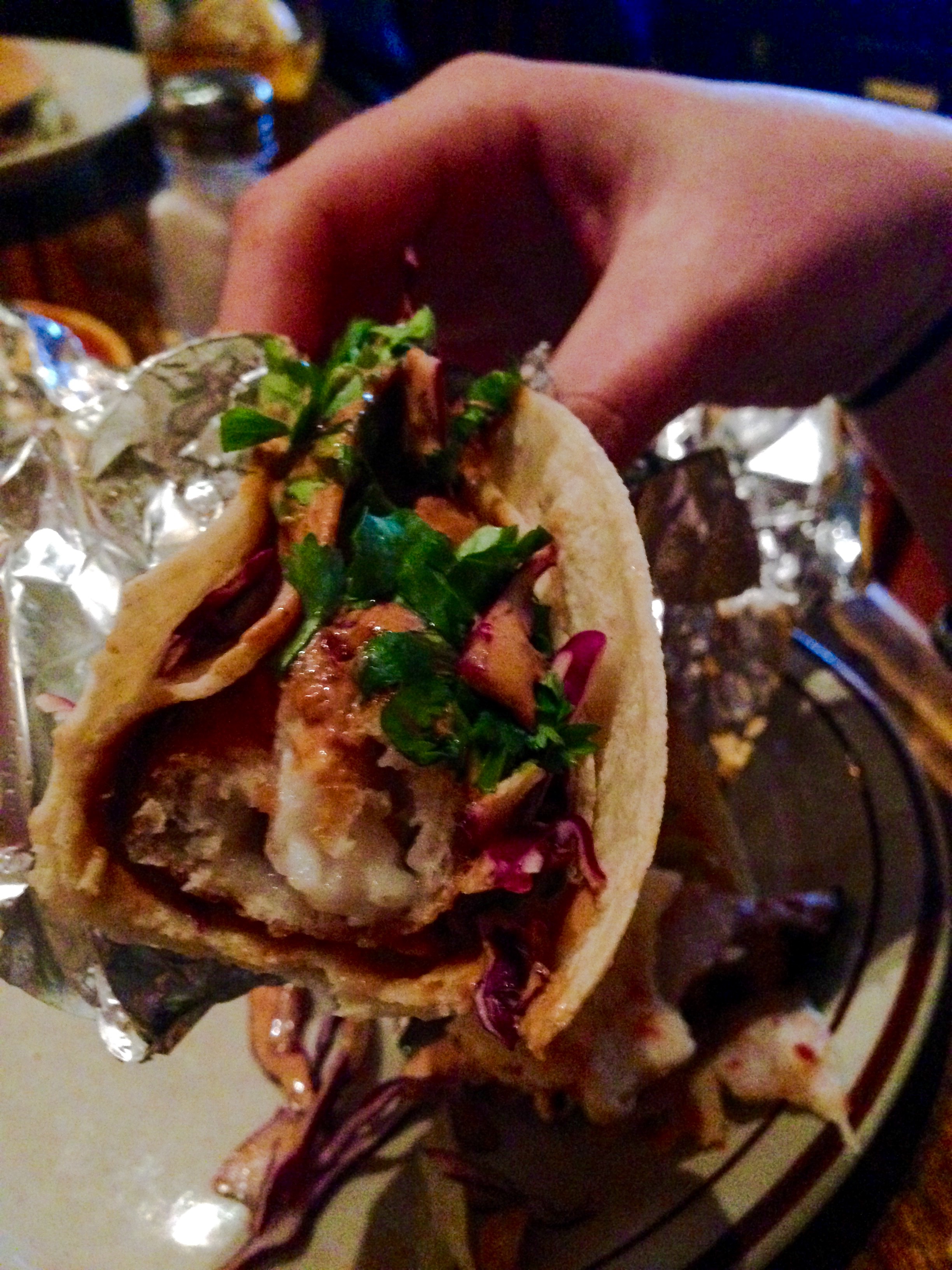 Overall, I really enjoyed our dining experience and would definitely stop in again if I was ever back at the cinema. There are a couple other restaurants in the plaza though that I'd like to try as well. Zia Taqueria has my stamp of approval!