This past weekend my dad and grandparents came to visit me for the Wake Forest-Syracuse football game. My dad flew into North Carolina the night before my grandparents arrived and so we decided to grab dinner at a local restaurant relatively close to campus,  Milner's. As described by the chef himself as "refined southern cuisine," Milner's menu most definitely lives up to its promise. The food is four star, with options ranging from trout to risotto and oysters to hanger steak, with a flair of southern charm that reminds you of a home cooked meal without any of the effort on your part. I've only been to Milner's once about two years ago but the dining experience was just as wonderful as I had remembered.
Dad and I started out our meal with glasses of Four Vines Old Cuvee Zinfandel and an appetizer of calamari. I recently just had a terrible experience with red wine while out at a restaurant in Winston, but dad (per usual) knew exactly which wine to order and each sip was fruity and aromatic. Food wise, the calamari was delicious, although I have to admit that my favorite part of the dish were the fire roasted shoshito peppers. I may or may not have finished all of the peppers off by myself…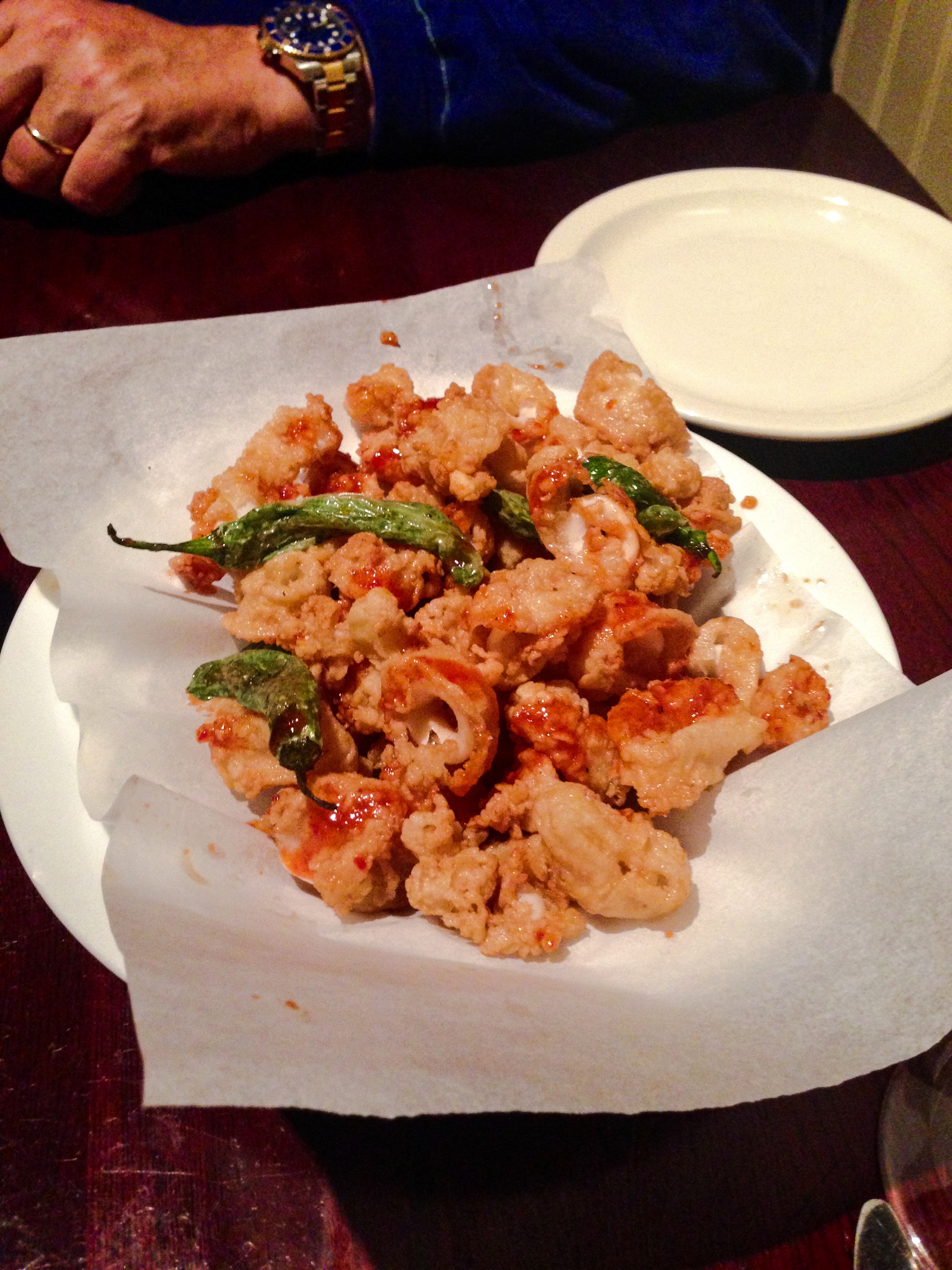 As we waited for our entrées to arrive, dad explained the concept of fly-fishing and we reminisced about the trip that we took to Alaska 9 years ago. In particular, we laughed about this one story that involved fishermen along a river that we whitewater rafted in the 'Last Frontier' state–at the local hospital, they have cardboard cutouts of people into which they insert hooks that correspond where they've had to surgically remove said hooks from fishermen's limbs and bodies. Can you imagine that!?
For my entrée, I ordered the citrus grilled swordfish which came with quinoa cakes (yum!), sautéed spinach and sweet chili-garlic shrimp. I was pretty full after the calamari so I didn't get to eat as much of my main dish as I would have liked, but the swordfish was cooked to perfection and my favorite part of the dish hands-down was the shrimp. I believe dad ordered the pot roast for dinner which reminded me of Sunday Roasts over in England, although he informed me that beef is usually involved in that kind of meal, not pork. Being a semi (sort of) pescetarian, I guess I never noticed the difference!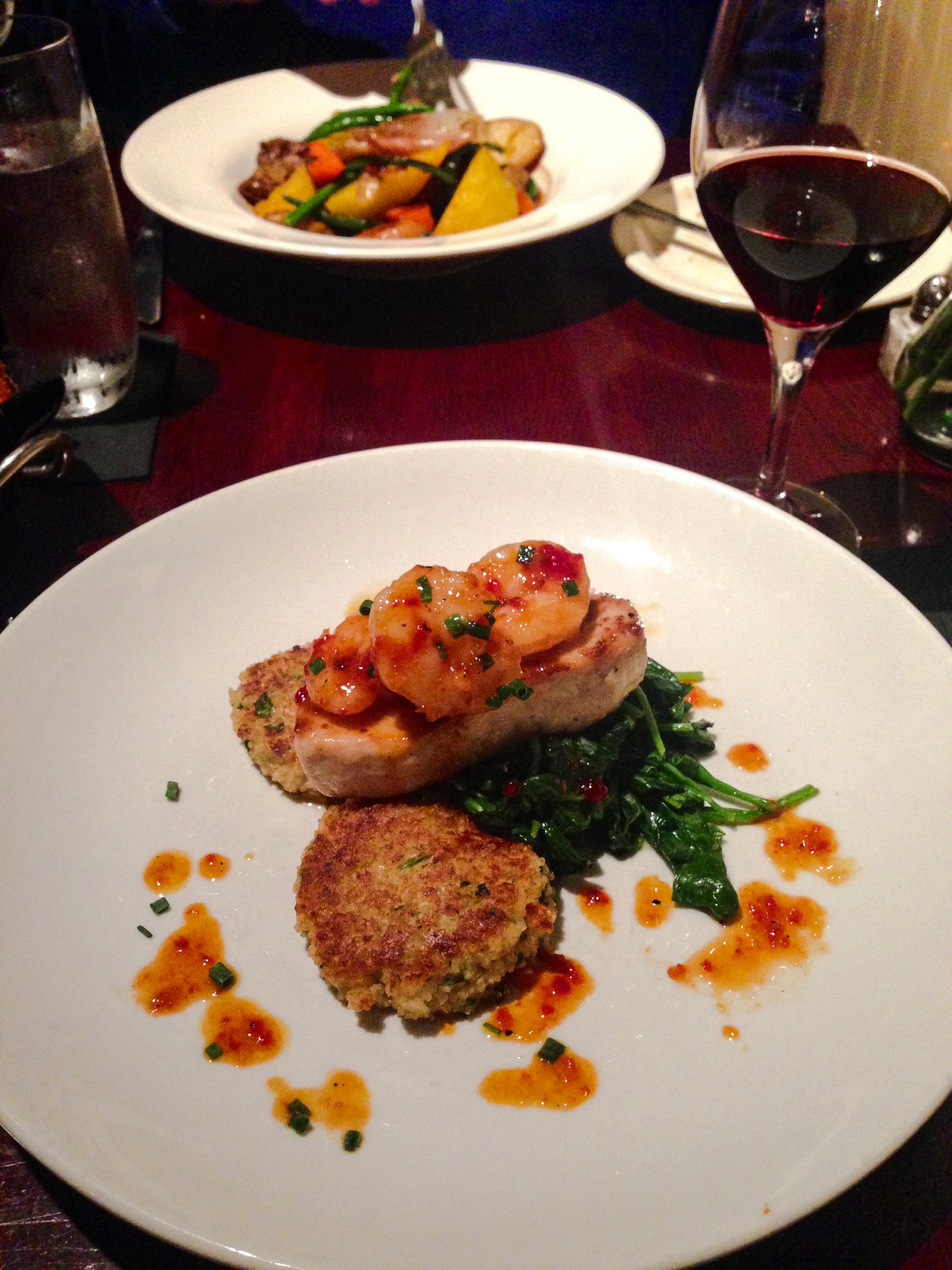 We were both to full to order dessert although the choices were pretty tempting.
The atmosphere of Milner's almost matches the food quality (some spots in the restaurant are a little too dark for my liking), and I would definitely recommend the restaurant to anyone in Winston looking for a nice place to take visiting parents or impress a date.