Every year in the fall, students at Wake look forward to what's known as Fall Break which is basically a fancy name for the three-day weekend we get off from classes. I usually go home for this break but to switch things up my dad and grandparents came down to Wake Forest for the football game against Syracuse.
Dad flew into Greensboro the night before my grandparents arrived and we got dinner to celebrate the beginning of the weekend. The next afternoon, after my grandparents checked into their hotel, the four of us grabbed a light lunch downtown before making our way over to the Reynolda House. Fun fact of the day, Wake's campus was funded by the tobacco industry. Yep, the land that now serves as my beloved university once belong to R.J. Reynolds and his wife, Katherine Reynolds, who at one point were considered to be the wealthiest couple in North Carolina. Reynolds was the founder of the R.J. Reynolds Tobacco Company, which is still based in Winston-Salem.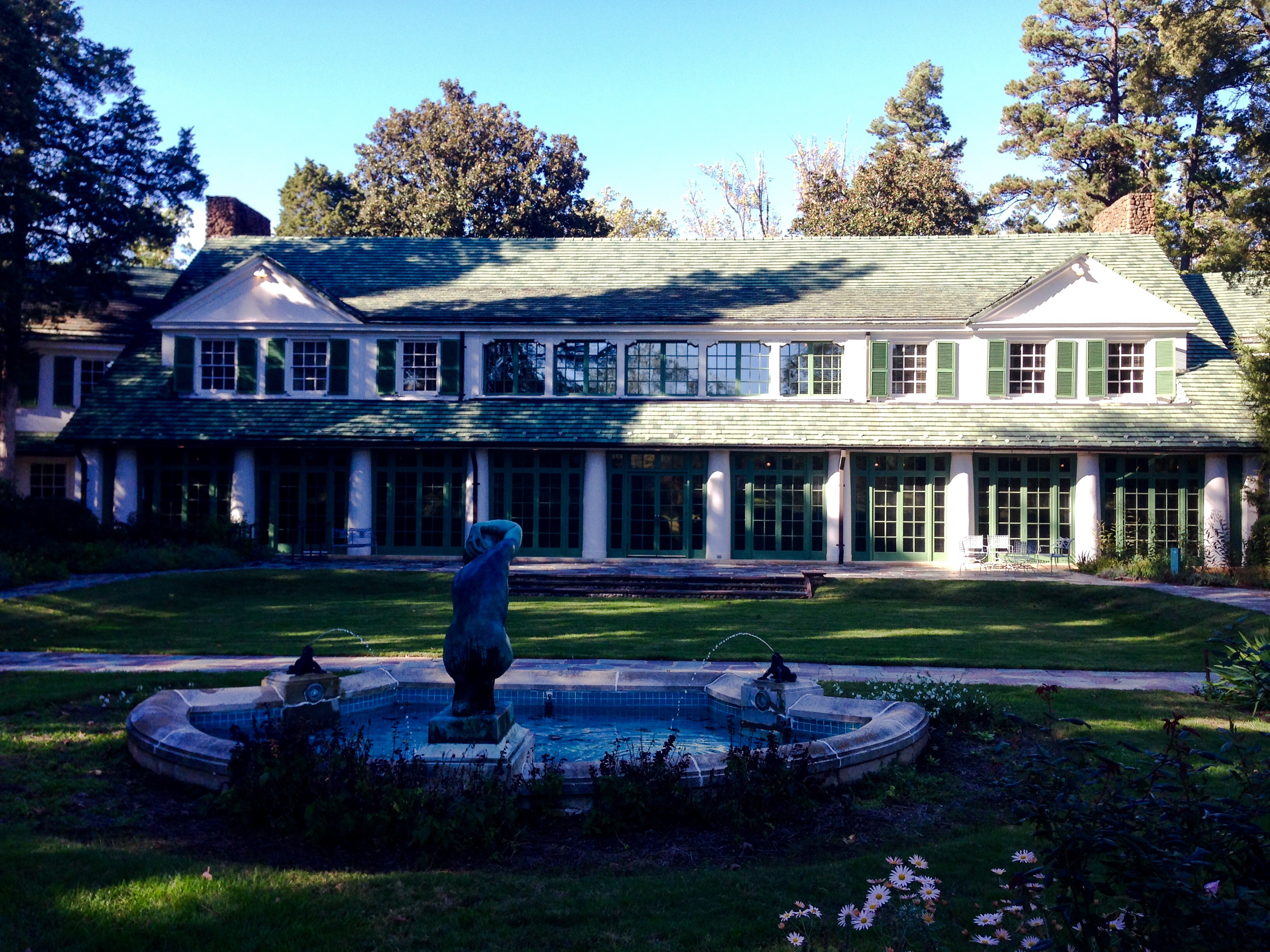 The Reynolds considered the house to be a retreat away from urban life and all of the hustle and bustle of downtown Winston-Salem. I recently had to read a book all about the Reynolda House and the surrounding land, so I am chalk full of useless information about the family and the estate. I don't want to bore y'all with my word vomit on the matter, so I'll just skip ahead to the pictures of the gardens!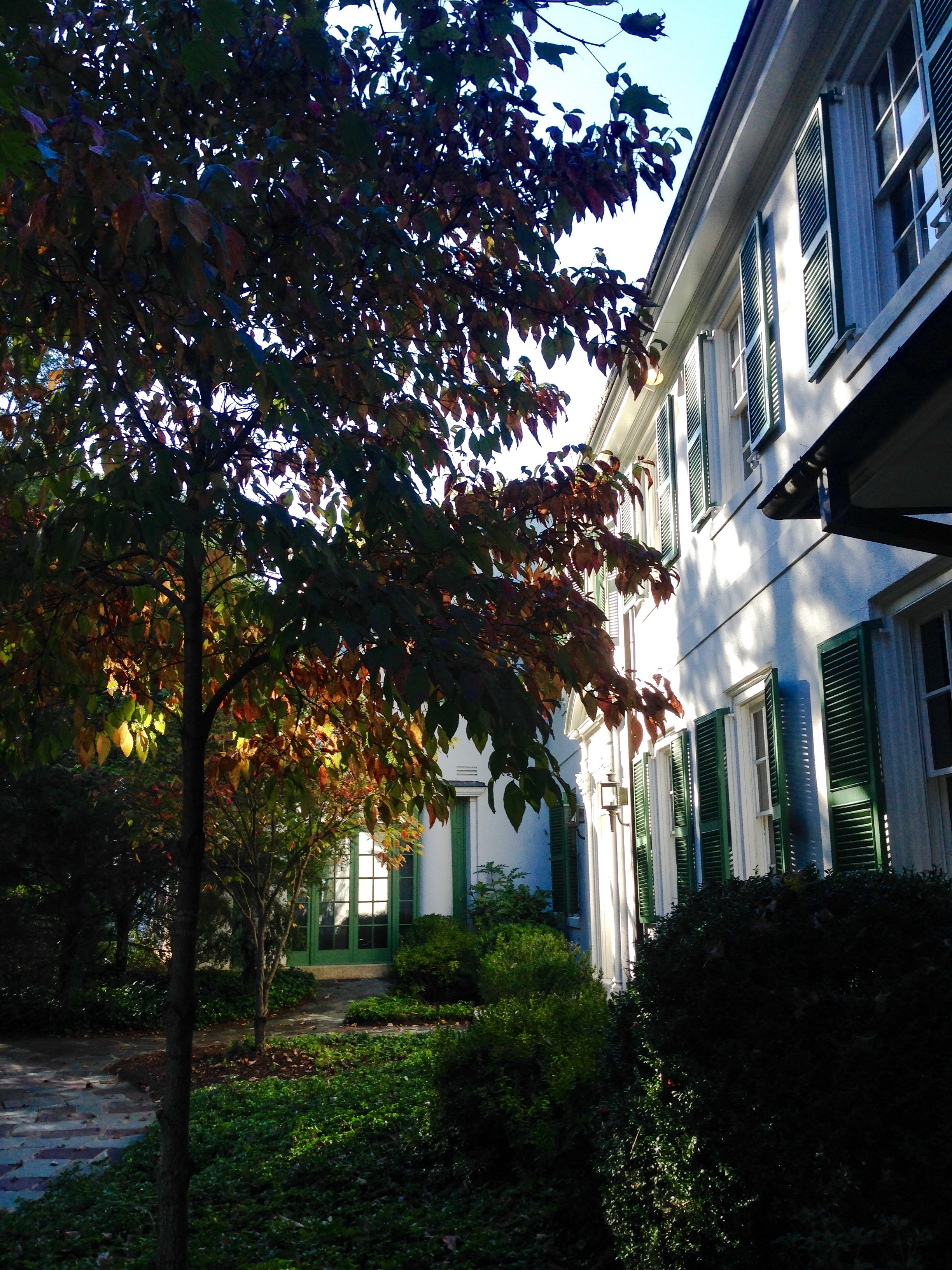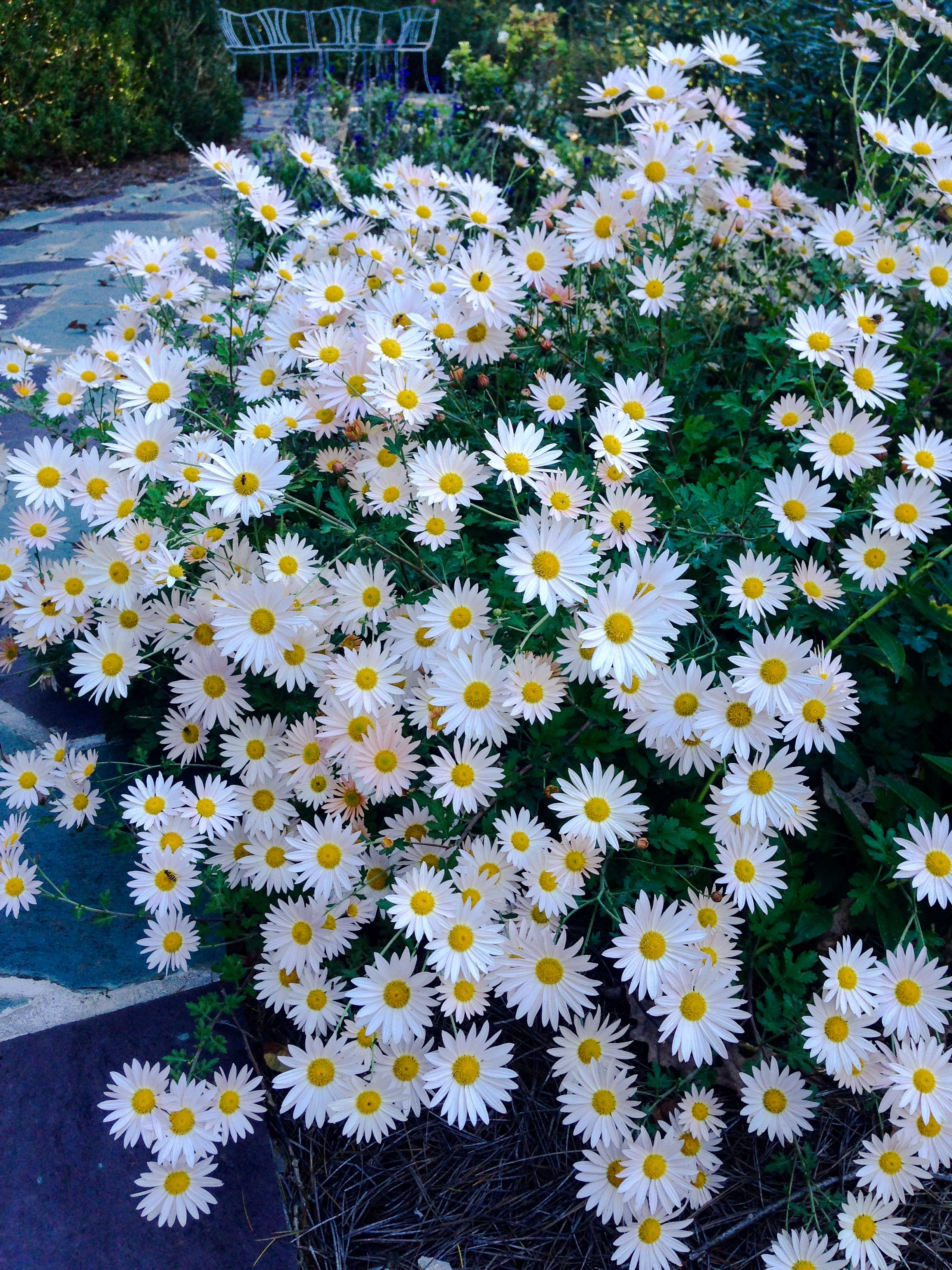 The Reynolda estate included a self-sustaining farm and vegetable garden and although there are no pigs to be found wandering around campus or on the trails behind the house, the garden is still fully functional and open to the public to enjoy. My grandmother was excited to find a few rose bushes still blooming and we decided that we would have to come back before my graduation in May to explore the greenhouse, which was closed by the time we wandered over.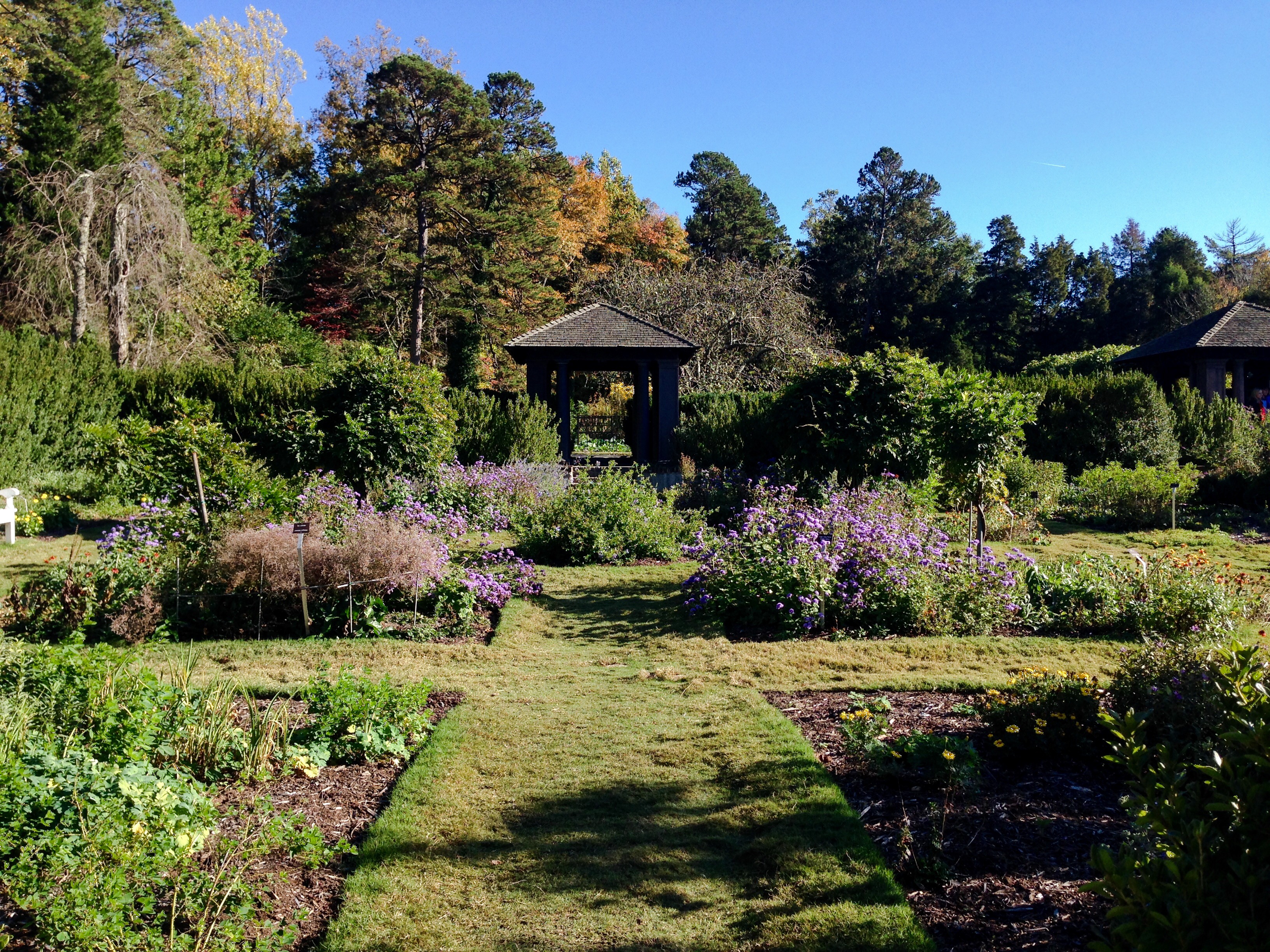 The next day was a big day for football fans everywhere… the Wake Forest-Syracuse game! I don't want to go into much detail about the game because it still hurts to think about it (two interception touchdowns by Syracuse. TWO!) but it was a beautiful day and I enjoyed sitting outside with a cold beer, although I did get pretty sunburned.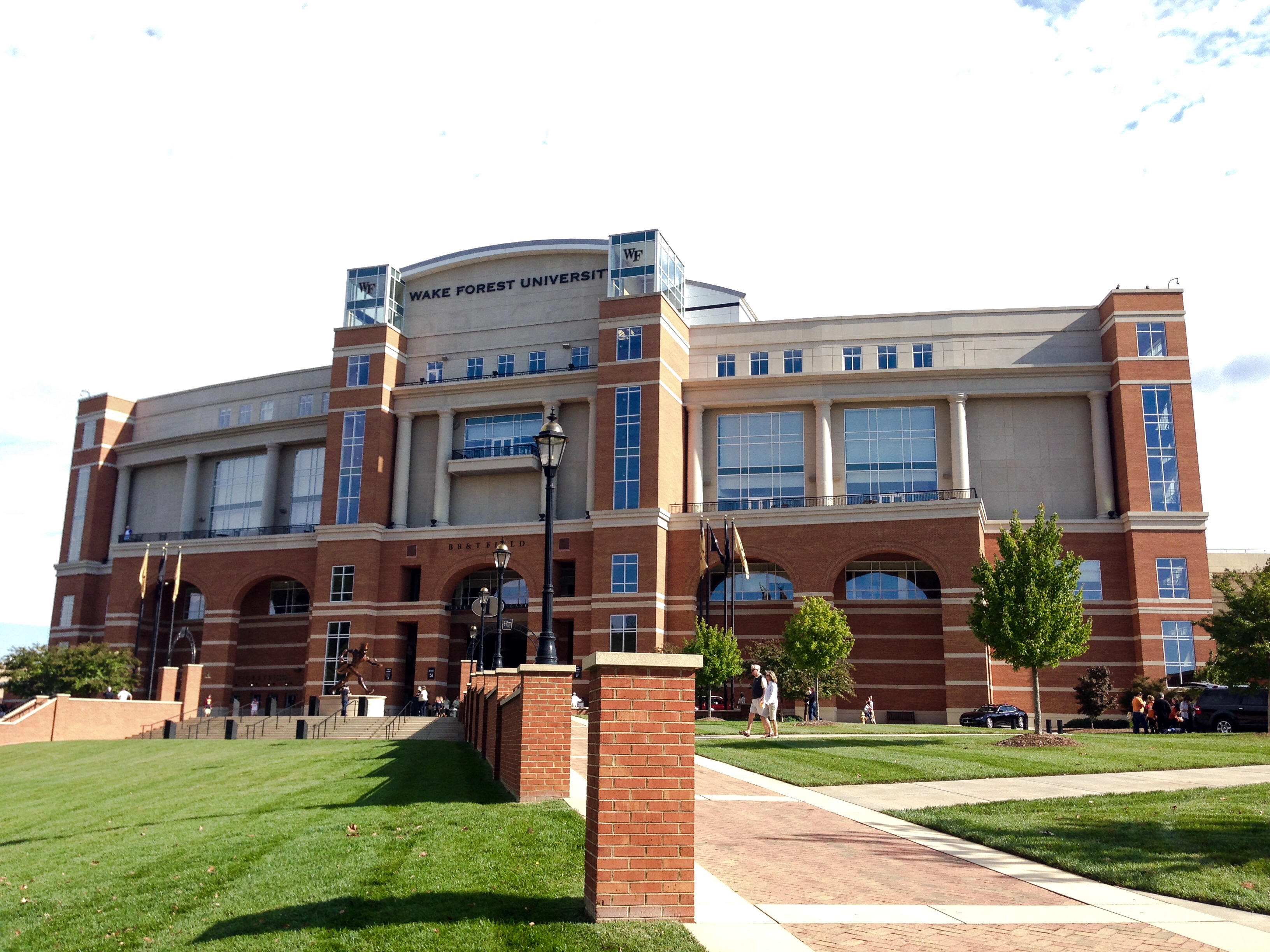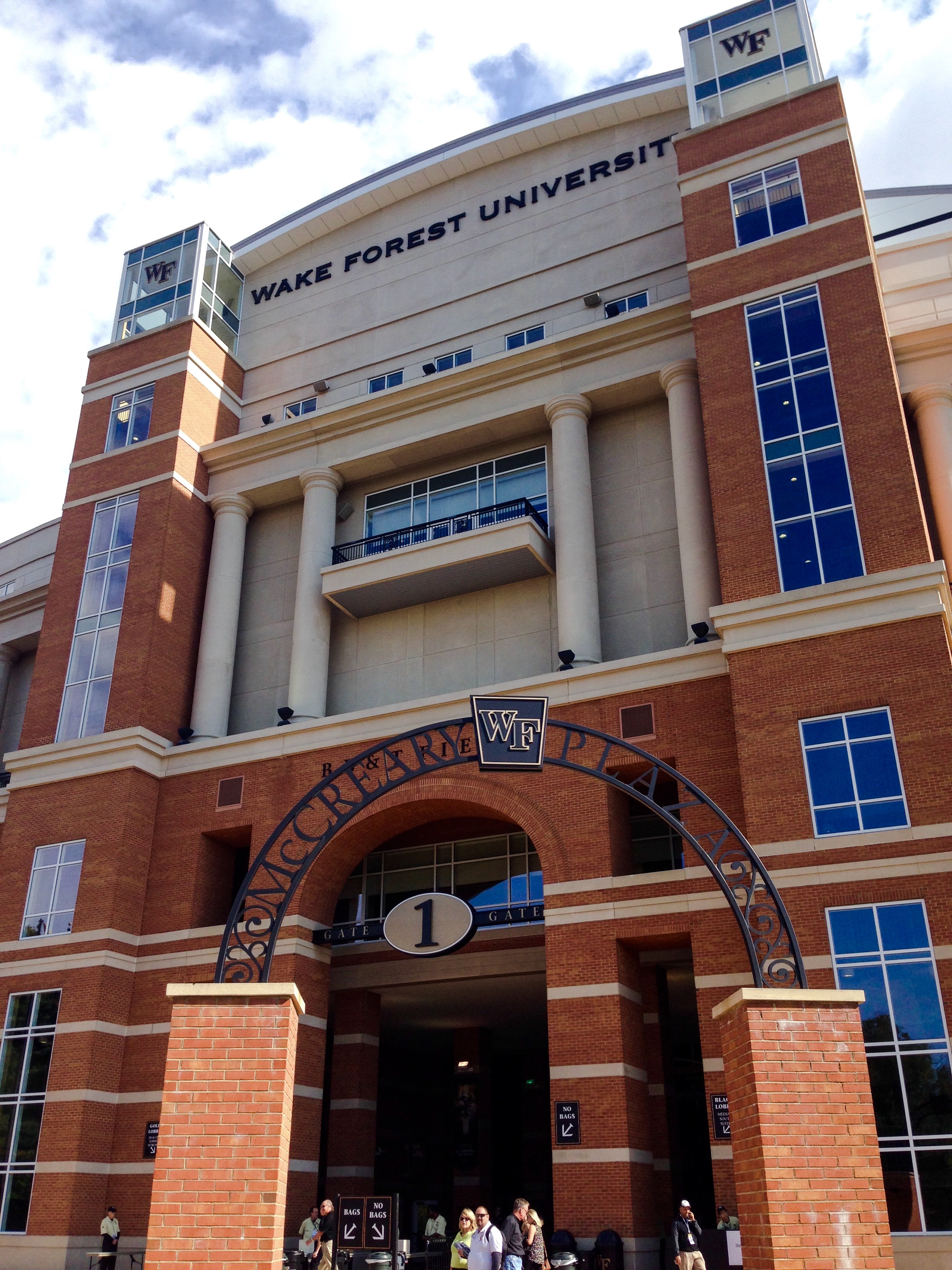 The four of us snapped pictures in front of the Demon Deacon, the mascot of Wake Forest, before trying (and failing) to find our seats.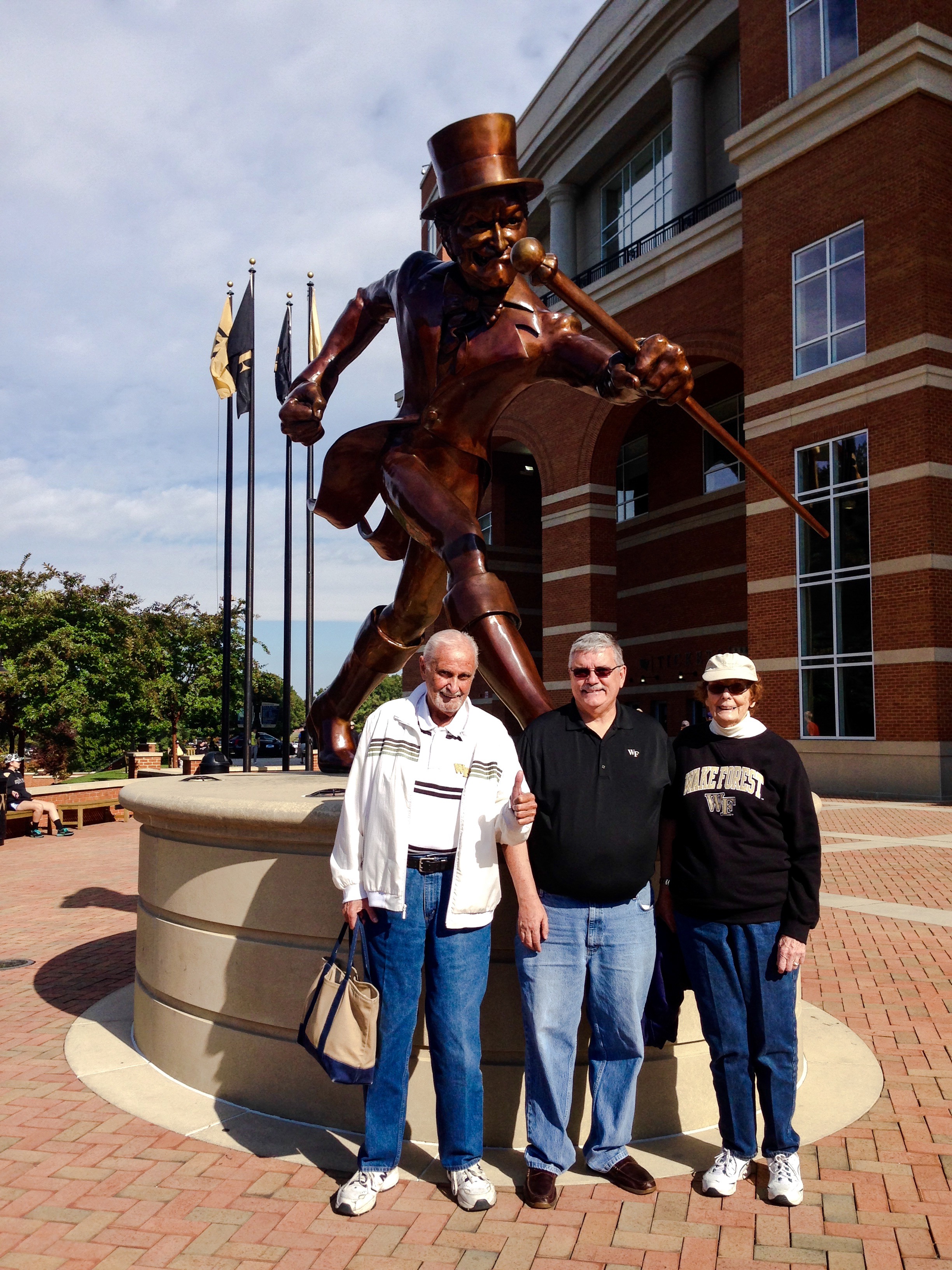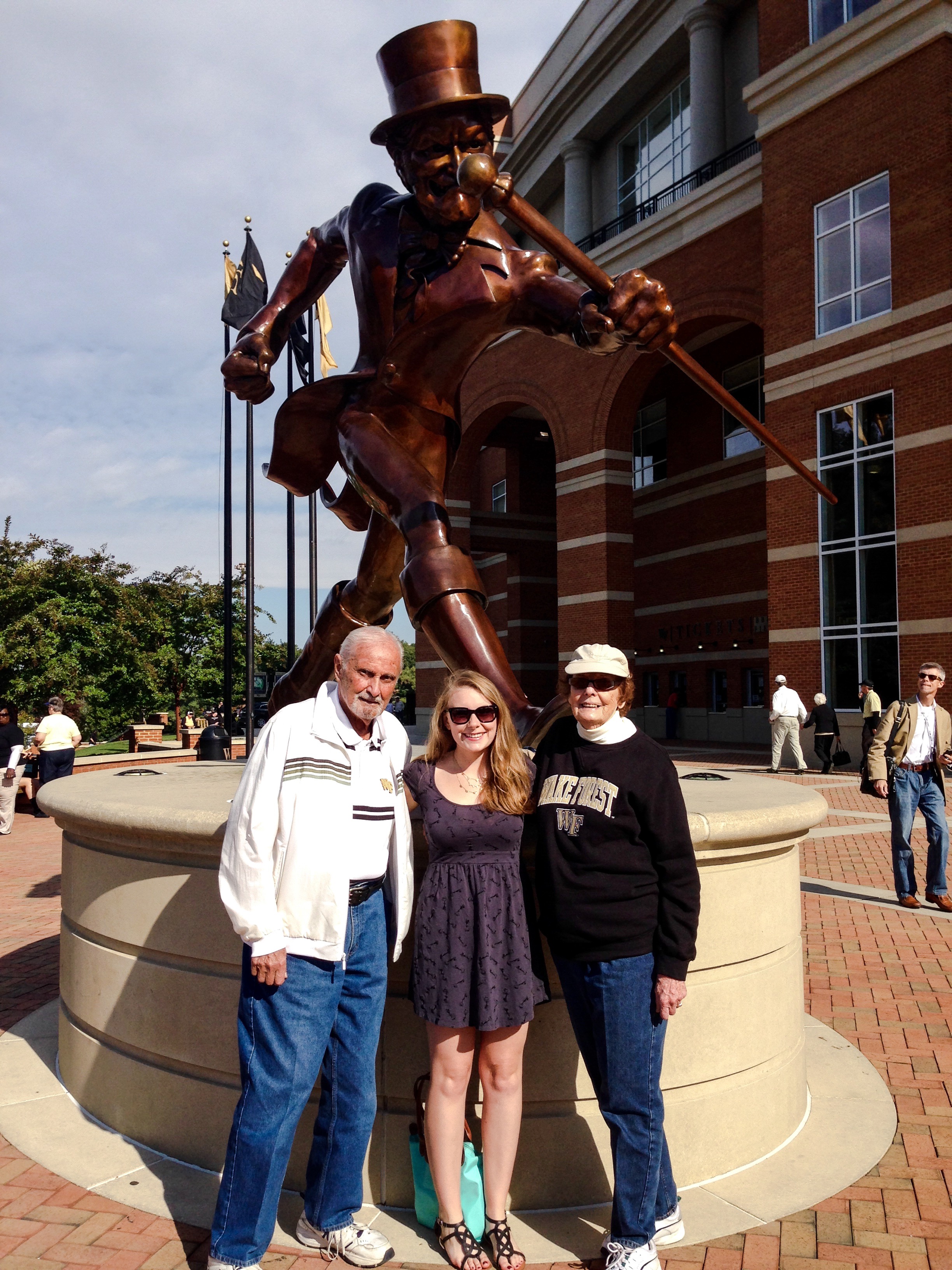 You gotta love a mascot who somewhat resembles Mr Peanut!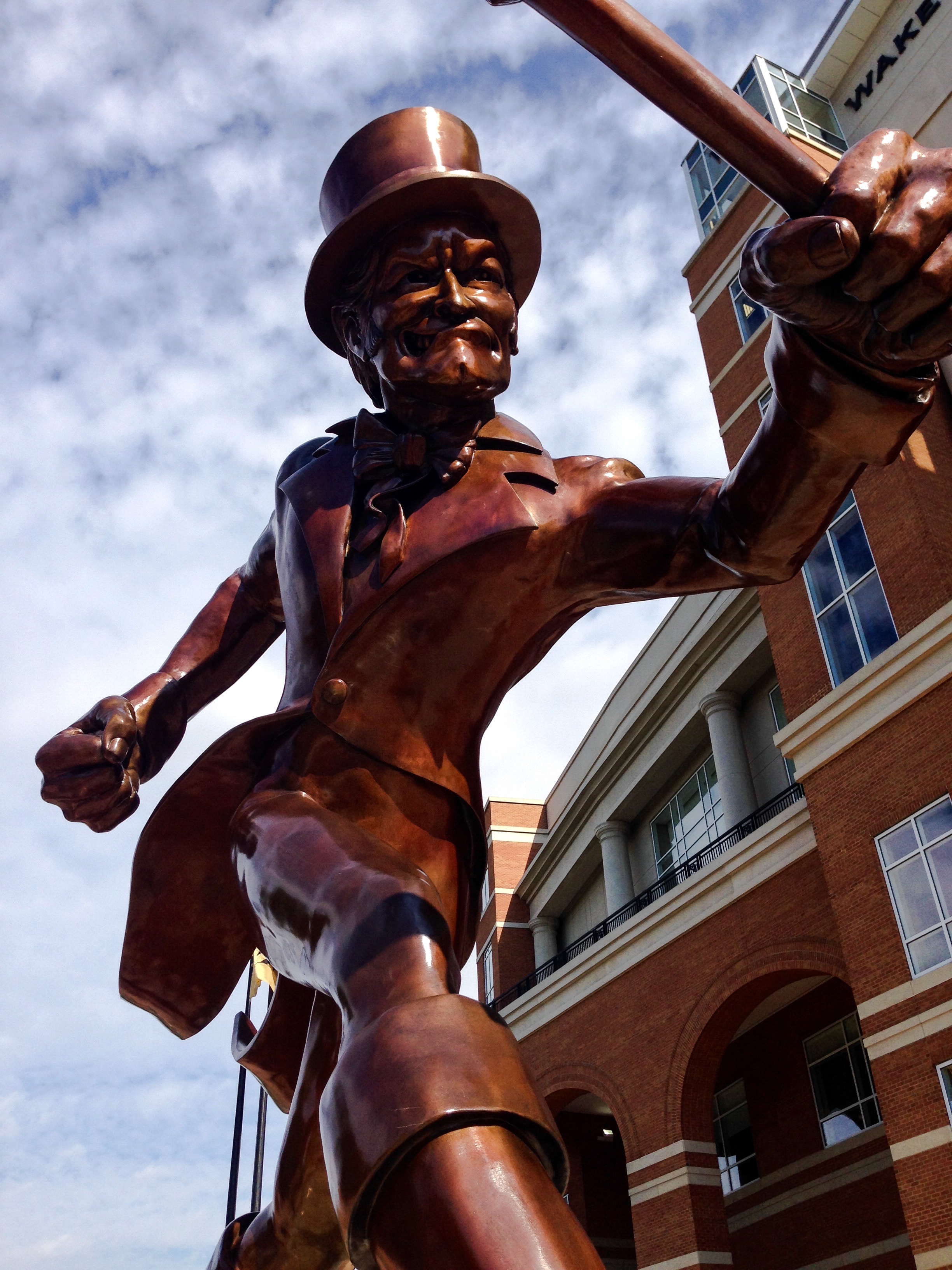 Because it was Fall Break, the student section was basically nonexistent. And while our seats for the game were amazing, I kind of missed the of loud cheering undergraduates and the overwhelming excitement when Wake scores a touchdown.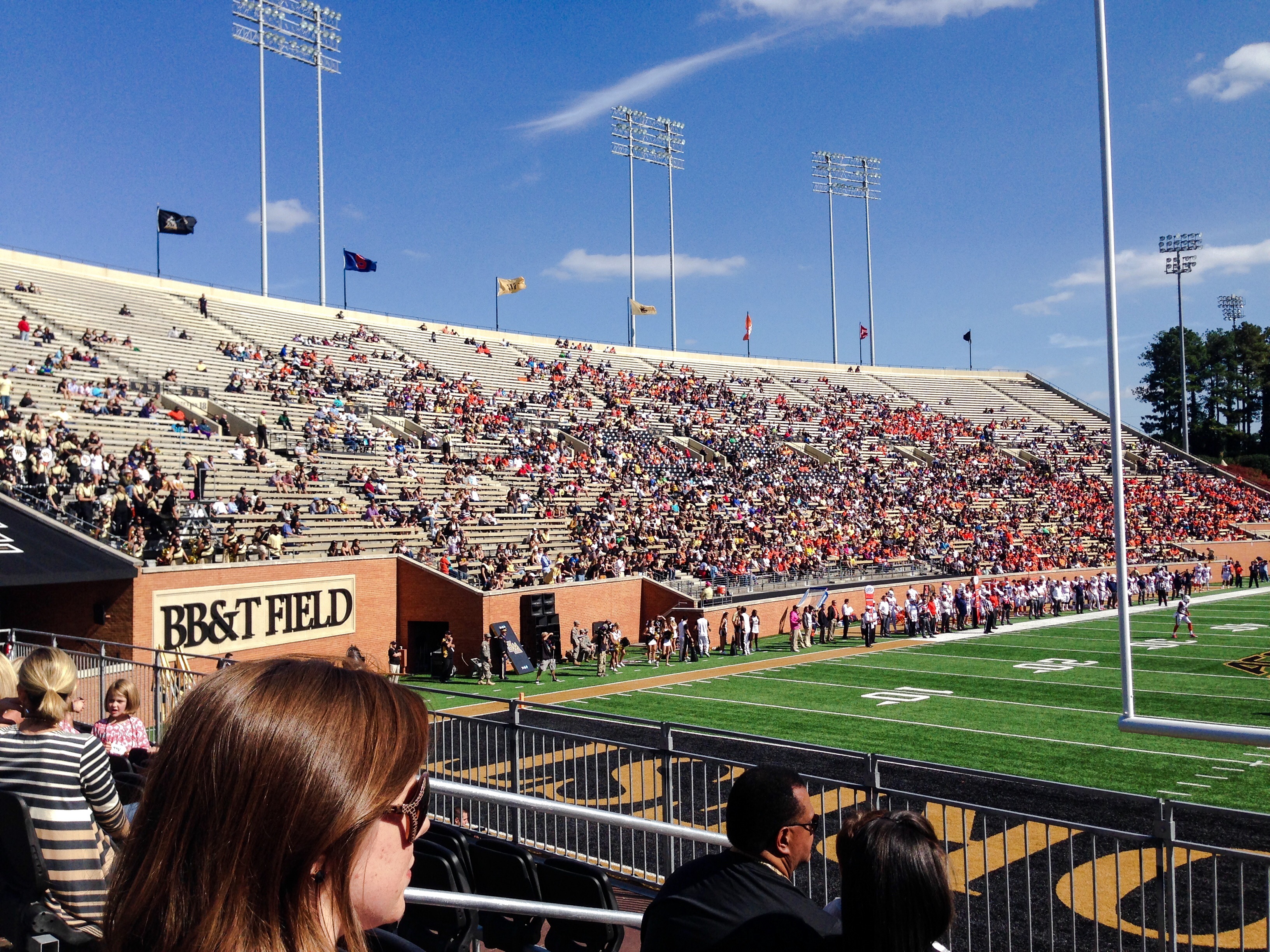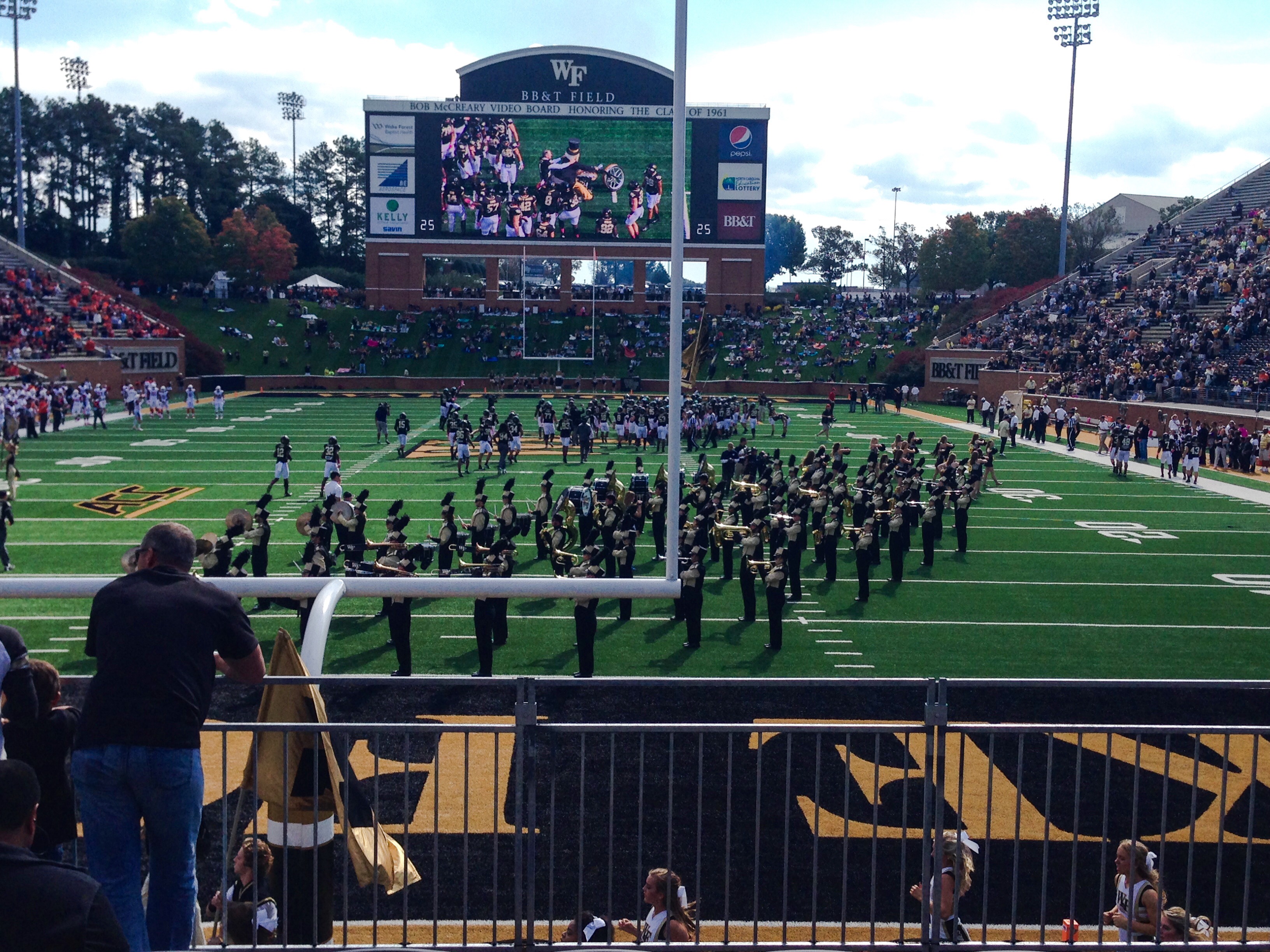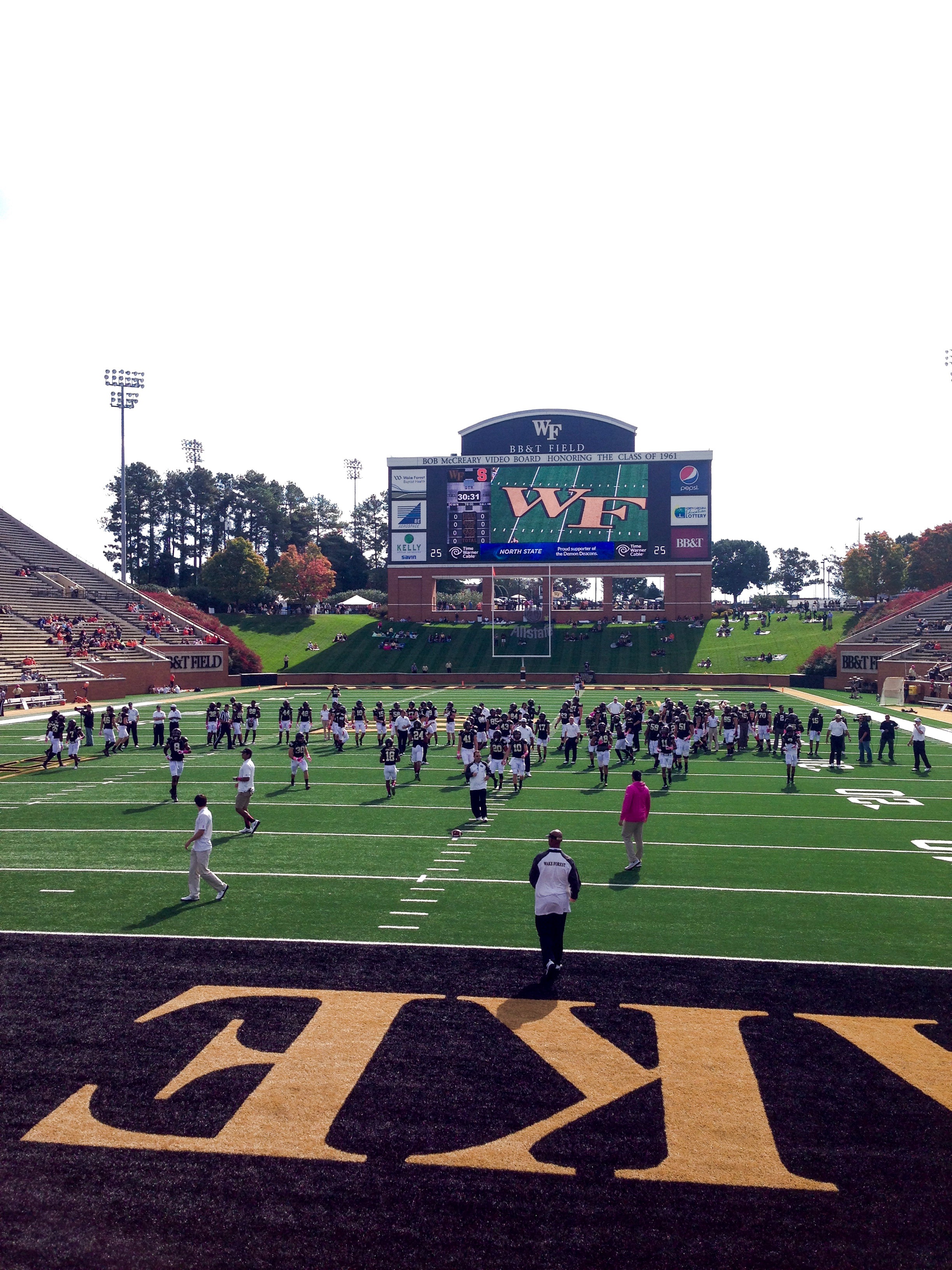 After the game, I was dropped back off at campus to finish up some homework and change out of my game day dress. For dinner that night, I drove downtown to meet everyone at their hotel and then walked over to Augustine's Bistro. The restaurant is relatively new to Winston and took over a restaurant that I had really liked, so I was excited to see if the food would live up to previous standards.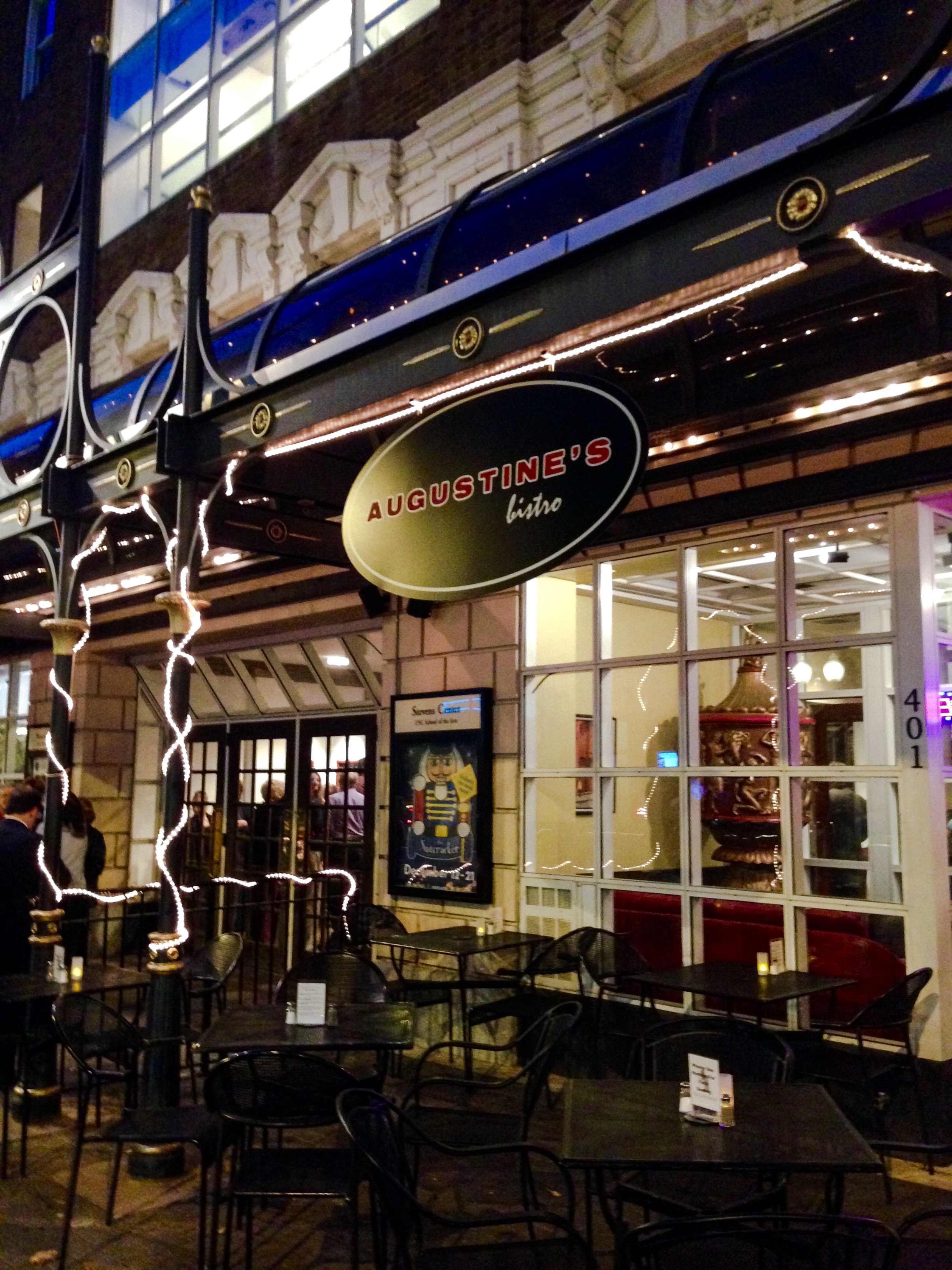 We started out with a bottle of red whose name was no doubt inspired by Britney Spears–"if you see kay." I enjoyed this wine way more than I would have thought and I'm going to see if I  can find it in stores somewhere.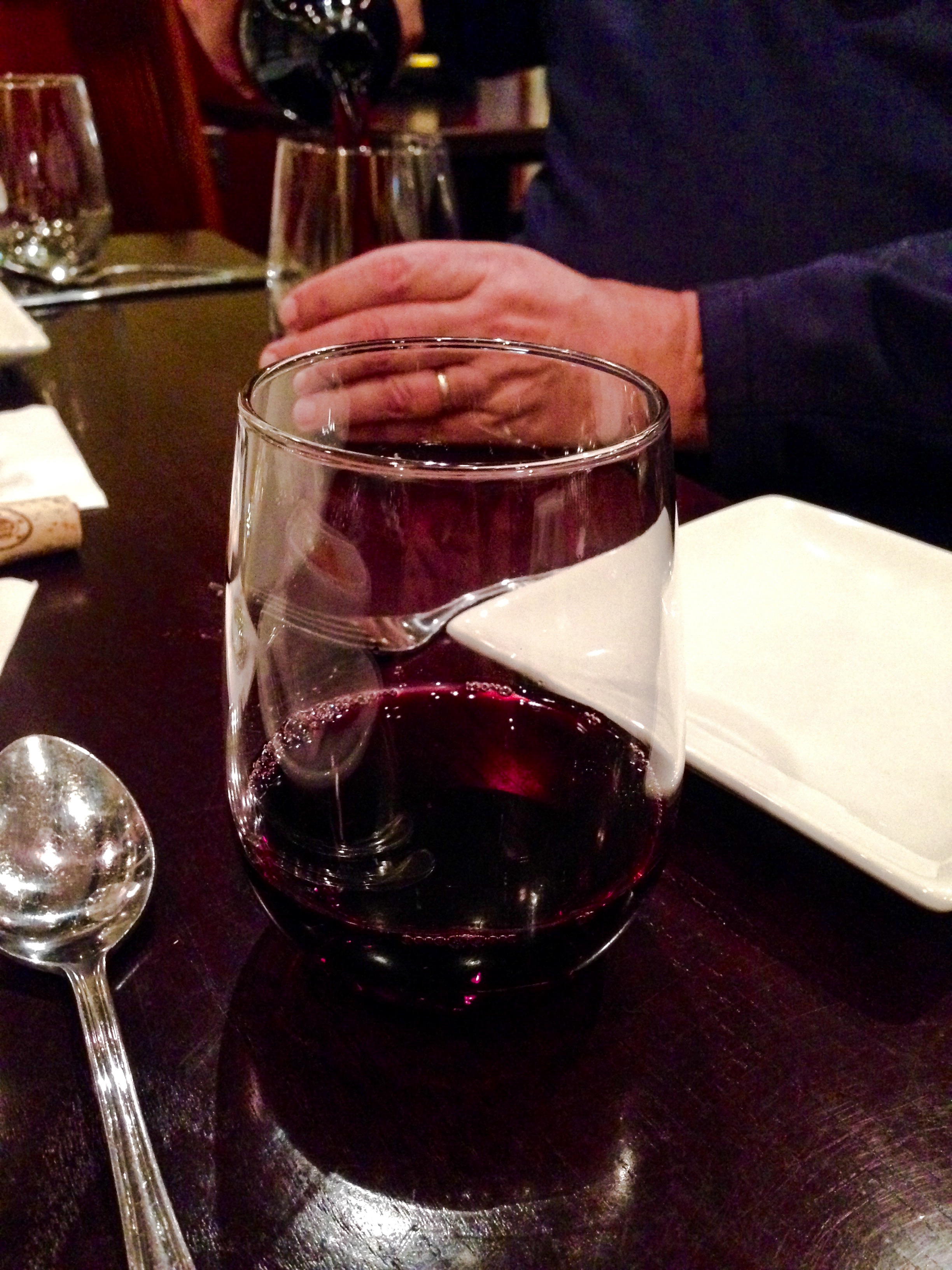 The four of us were still pretty full from the food served at the football game, so we all decided to order off of the small plates menu. These dishes were the perfect size and I definitely feel like you could order a few dishes and just share as a table!
My grandmother and grandfather ordered the White Bean Cakes and the Mushroom Toast; anything with a fried egg on top easily wins over my heart.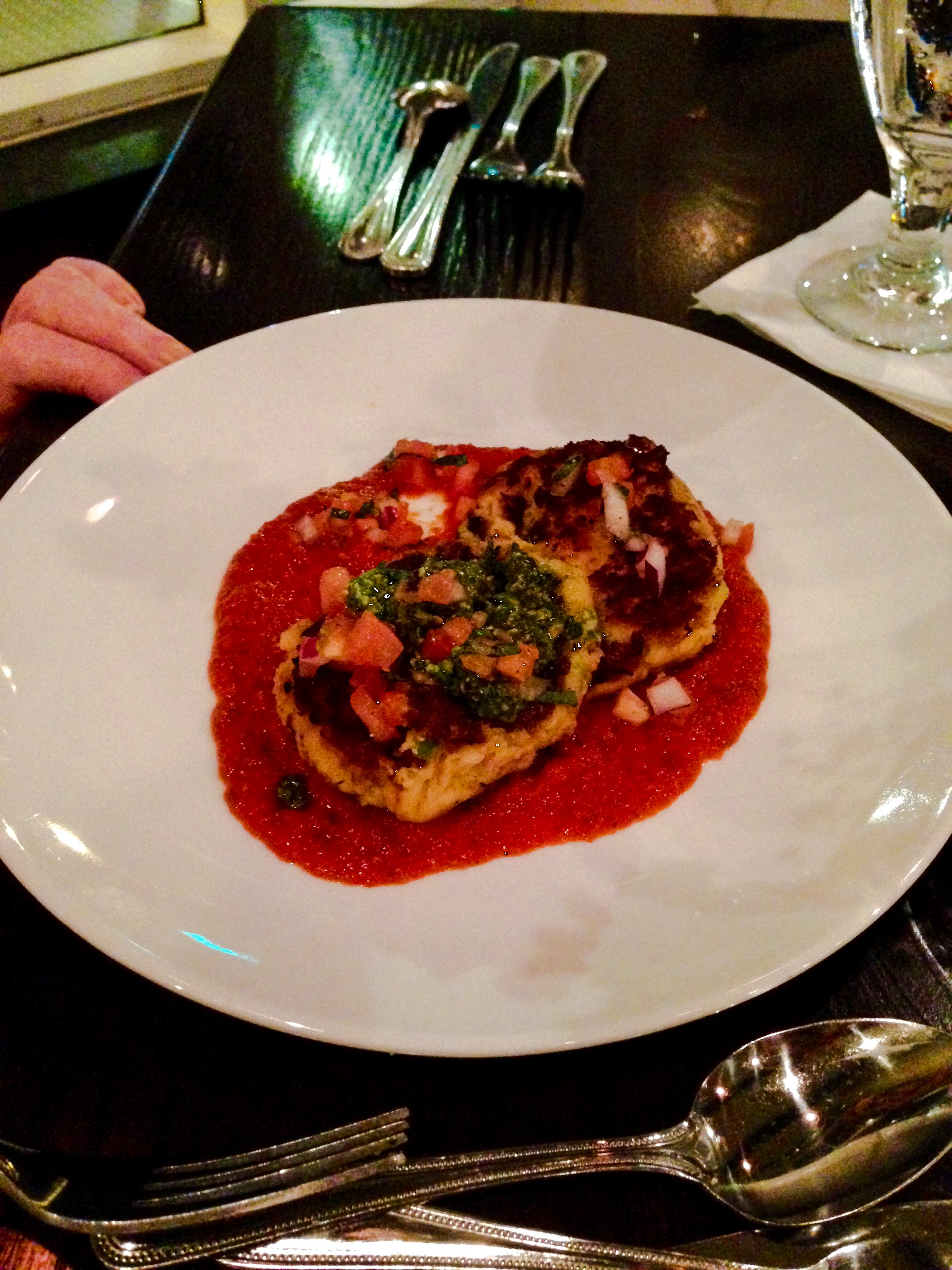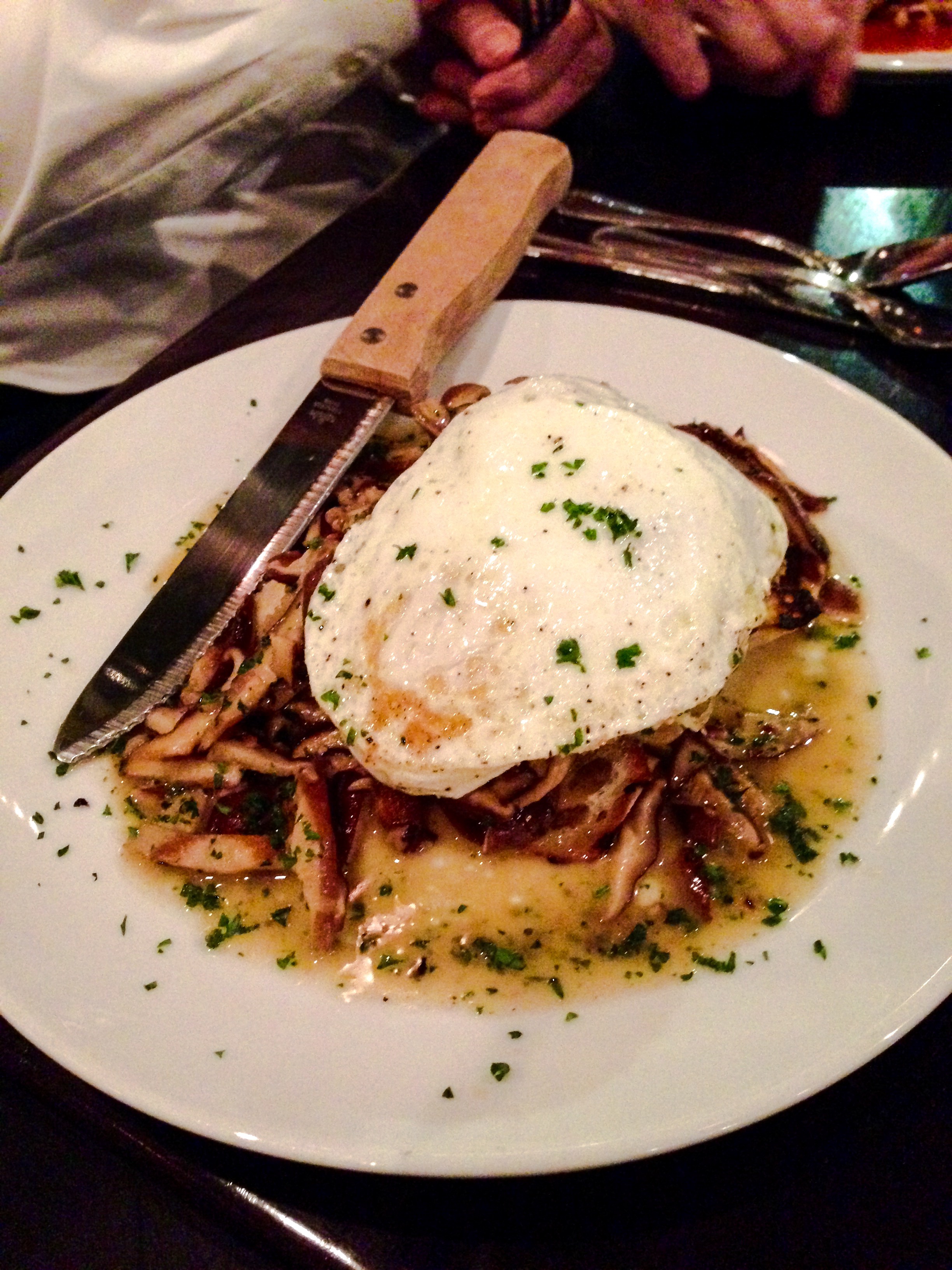 Dad ordered a special and although I can't find it listed on their menu, I'm pretty sure that it was a truffle macaroni and cheese topped with slices of duck. Hands down the best dish at the table.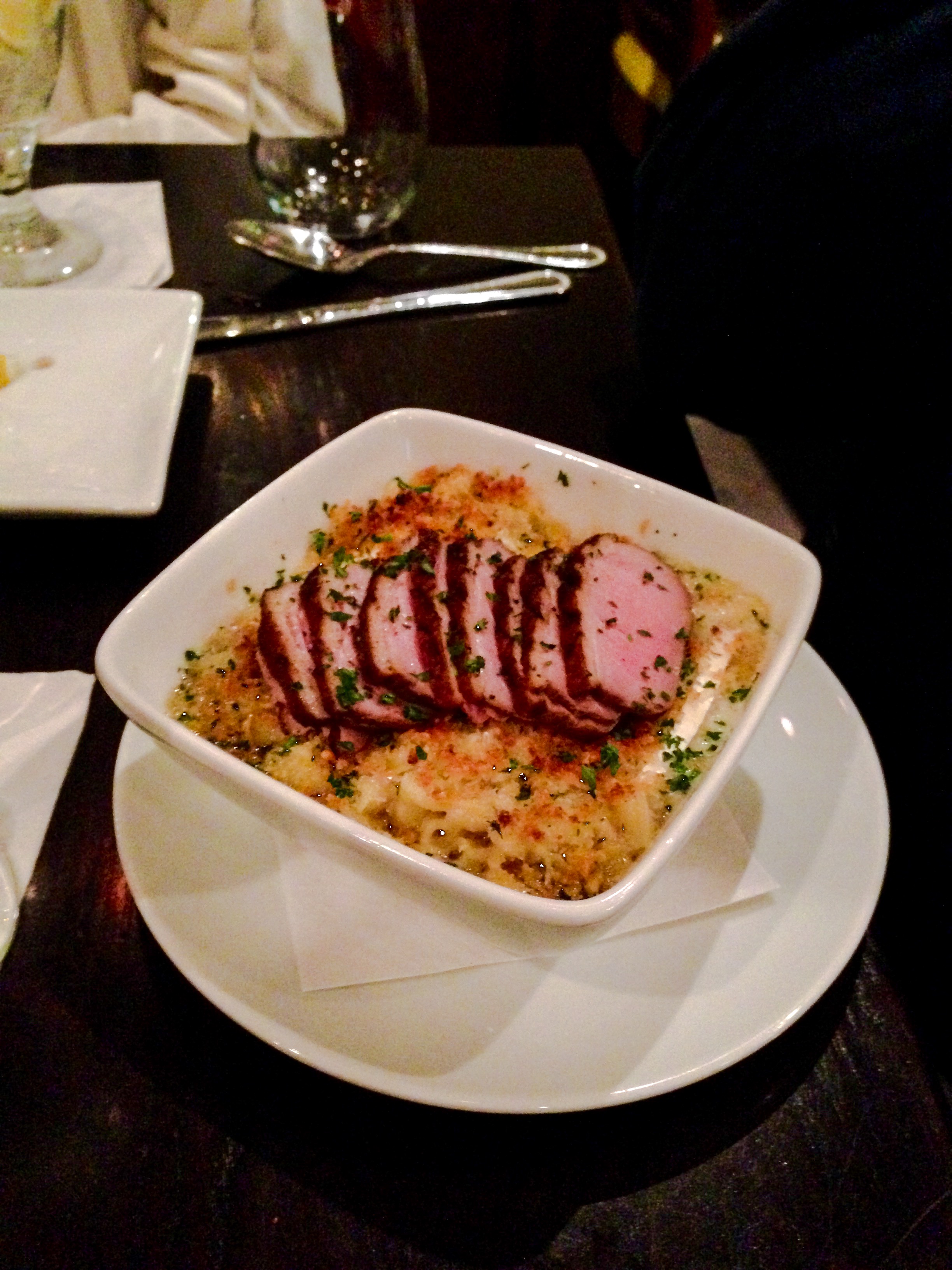 And for myself, I went with the Burrata. I've seen plenty of instagram and blog posts dedicated to this kind of cheese and I knew that I hard to order it when I spotted the dish on the menu. For those of you who have never tried it before, burrata is a kind of Italian cheese that's made from mozzarella and cream so that the outer shell is hard but the inside is creamy and spreadable.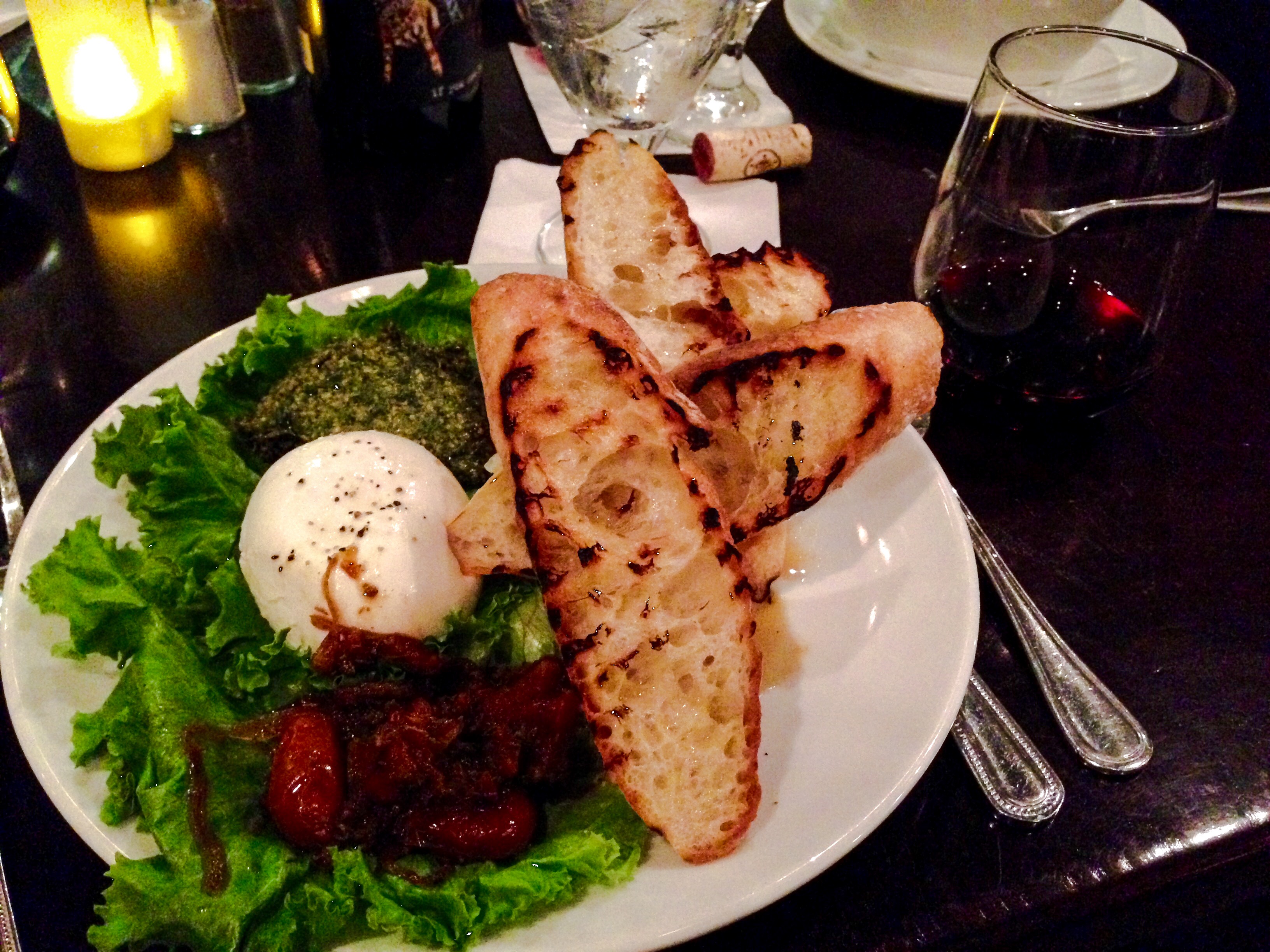 Definitely a weird texture when you first put it into your mouth but I love all cheese indiscriminately, so I give it two thumbs up. Plus it's hard to beat the combination of fresh pesto, tomato marmalade and cheese on a grilled baguette.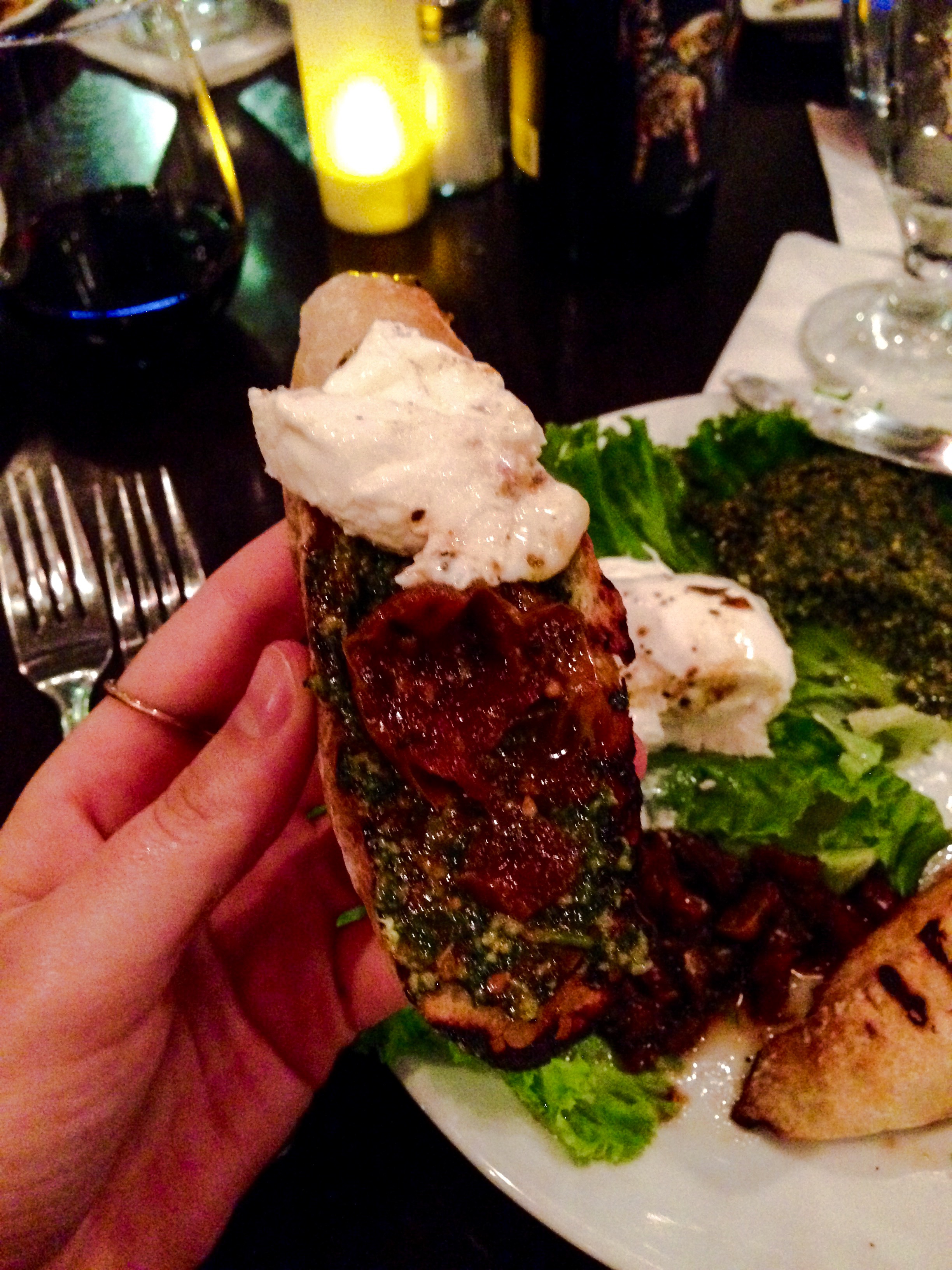 We actually weren't planning on ordering dessert but our waiter informed us that the owner's wife was taking a cake-making class and wondered if we'd be interested in trying her rainbow cake. Admittedly, I was expecting much but oh my God was it good! My grandparent's were a little overwhelmed by all of the colors though and couldn't quite get it into their heads that each layer wasn't a different flavor.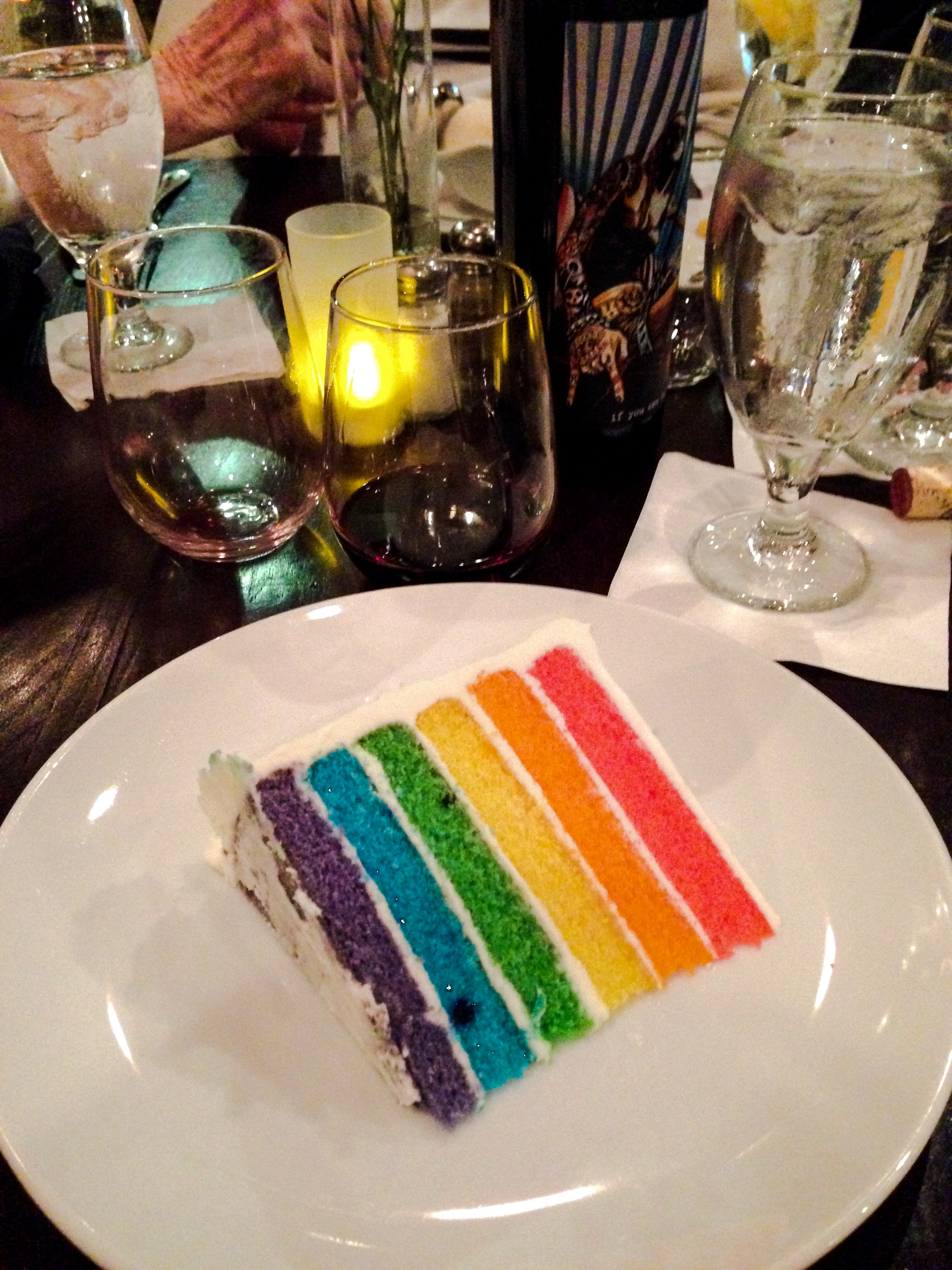 We met up one last time for breakfast the next morning before the four of us headed their separate ways. I always love having people come to visit me at school because it gives me the opportunity to share my college experience with my loved ones. And although it's always a bit sad to say goodbye, I know that it'll only be a matter of time before we're all together again.