You know what's even better than scoring that expensive moisturizer at a Sephora sale or finally finding the purse you've been lusting after for half-off on Ebay? A weekend away in the mountains, where life just seems to fade away and the most difficult decision you'll have to make all weekend is what book you want to read by the fireside and whether you want a glass of red or white wine to sip along with your book.
Matt and I took the perfect retreat up in New York a few weeks ago and let me tell you, Scribner's Catskill Lodge is the place to go if you're looking for the perfect weekend getaway in the upstate area.
Recently voted one of the 75 best new hotels in the world by Condé Nast Traveler, Scribner's Catskill Lodge is located near Hunter Mountain which makes it a great spot to stay if you're into skiing. We spent the weekend in late April so most of the snow was gone by then, but there are also tons of trails to hike in the surrounding area.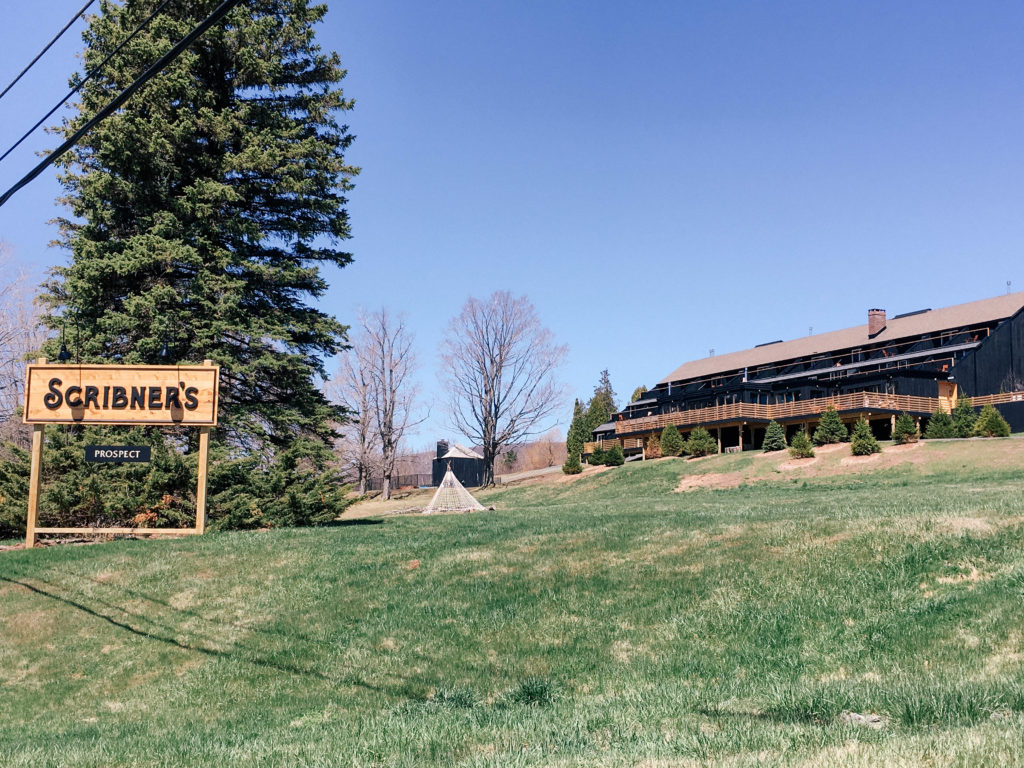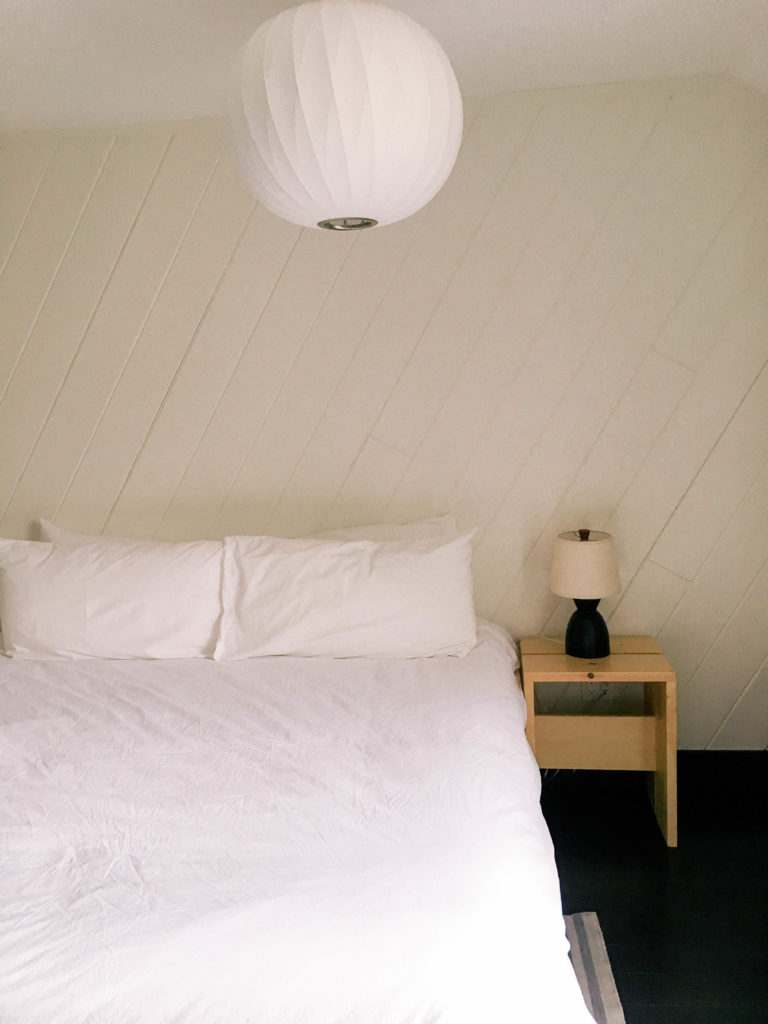 Our first day was rainy and grey so we went into town to grab breakfast at a local diner before heading back to the lodge for an afternoon filled with reading and lounging by the fireplace, which was so relaxing because it gave both Matt and I time to decompress and really enjoy the lodge without feeling pressured to get out and explore. I definitely tend to be more Type A when I travel, so our lazy day was a nice change of pace for me.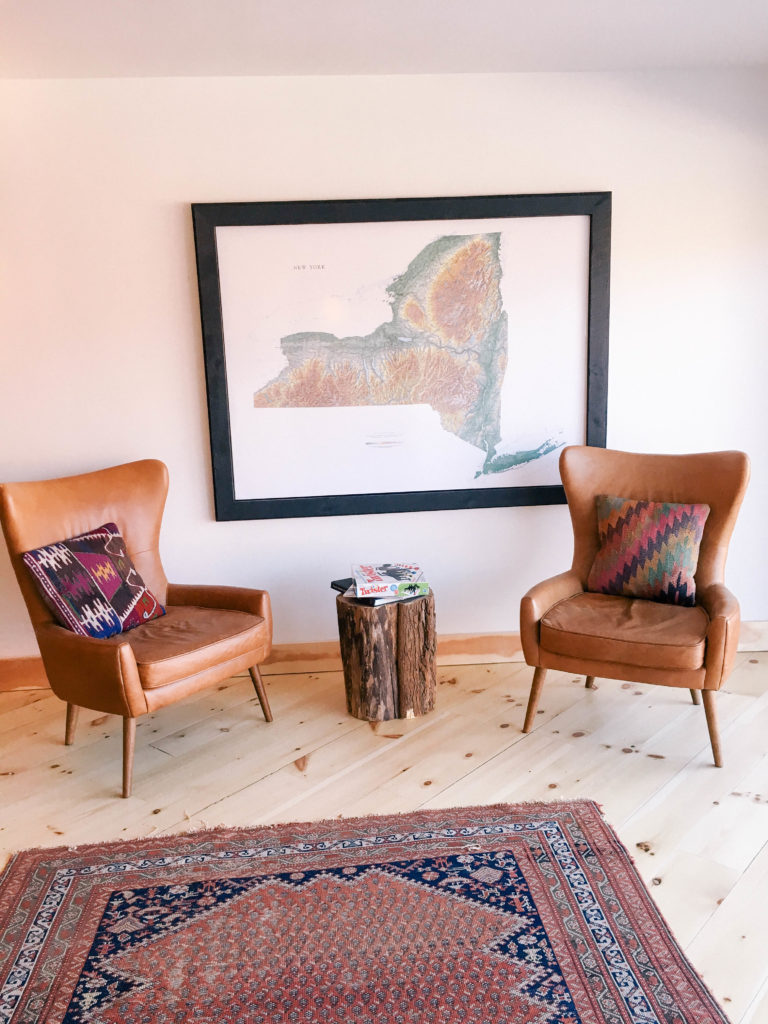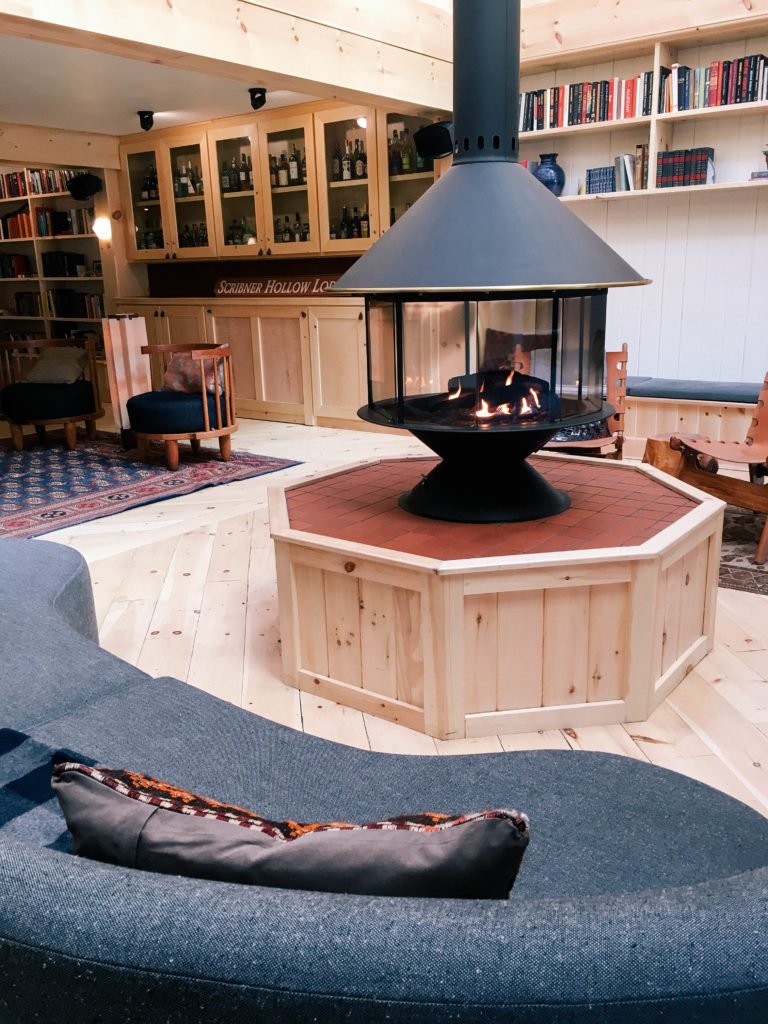 Also, look how gorgeous the view from our room once the sun decided to come out on Sunday! We had our private balcony and while we didn't get to spend as much time sitting outside as we would have liked, we made the most of Sunday morning before we headed home.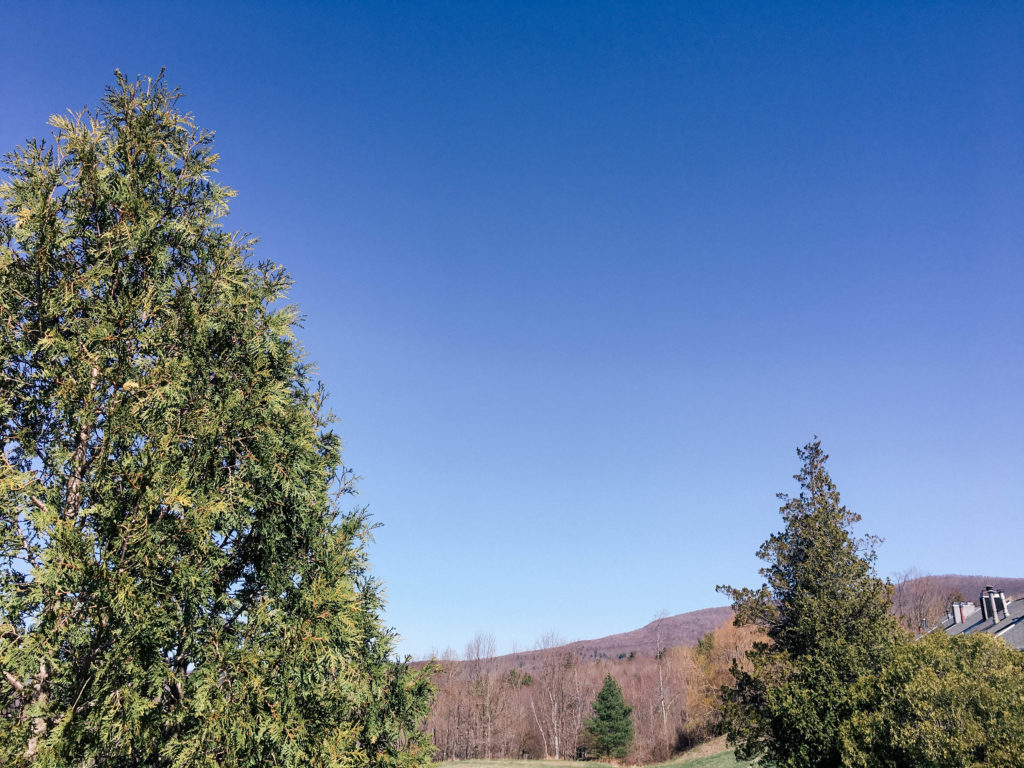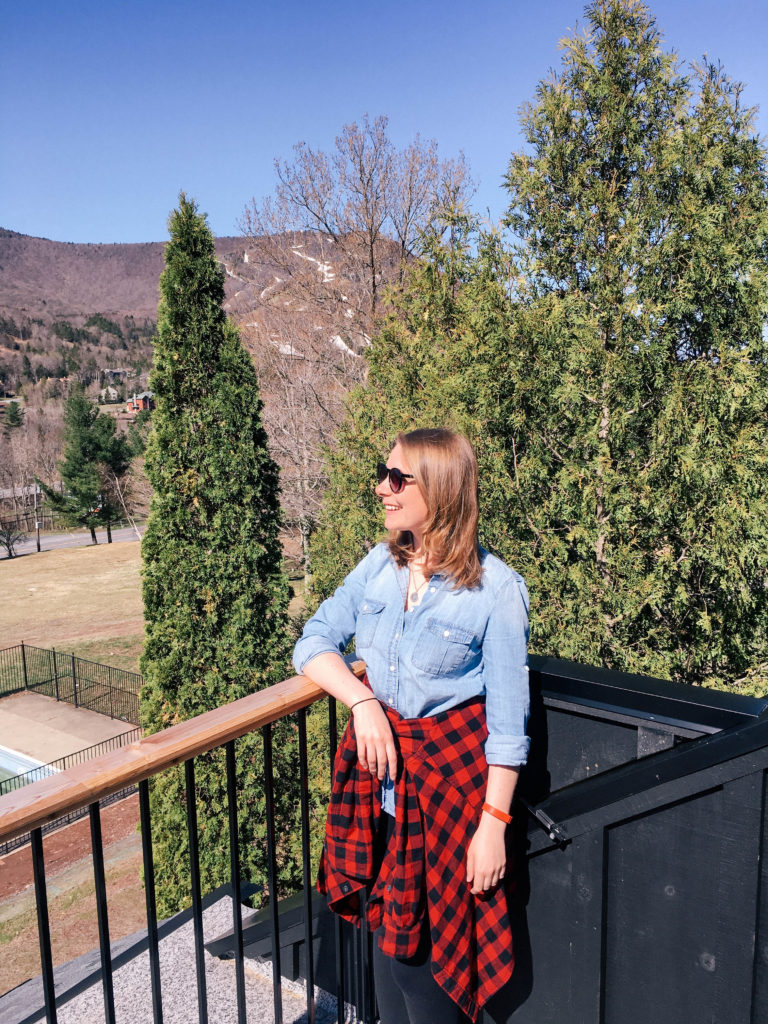 Not only is the lodge gorgeous but the food at their restaurant, The Prospect, can't be beat. We had dinner there the first night and the food was seriously to die for–I had their special which was a potato gnocchi with duck prosciutto and mushrooms and Matt went for their house burger which had TWO PATTIES, bacon, and loads of melted cheese.
But the real star of the show was definitely their brunch, which totally blew me away and was also the primary reason I gained approximately 5 lbs over the weekend. Matt ordered the french toast, which came with syrup and fruit preserves, while I opted for the more savory option of sunny side up eggs, which came with bacon, potato rosti, and mixed greens (which made it healthy… right?). I also ordered a Bloody Mary which was perfectly spicy and one of the best I've ever had.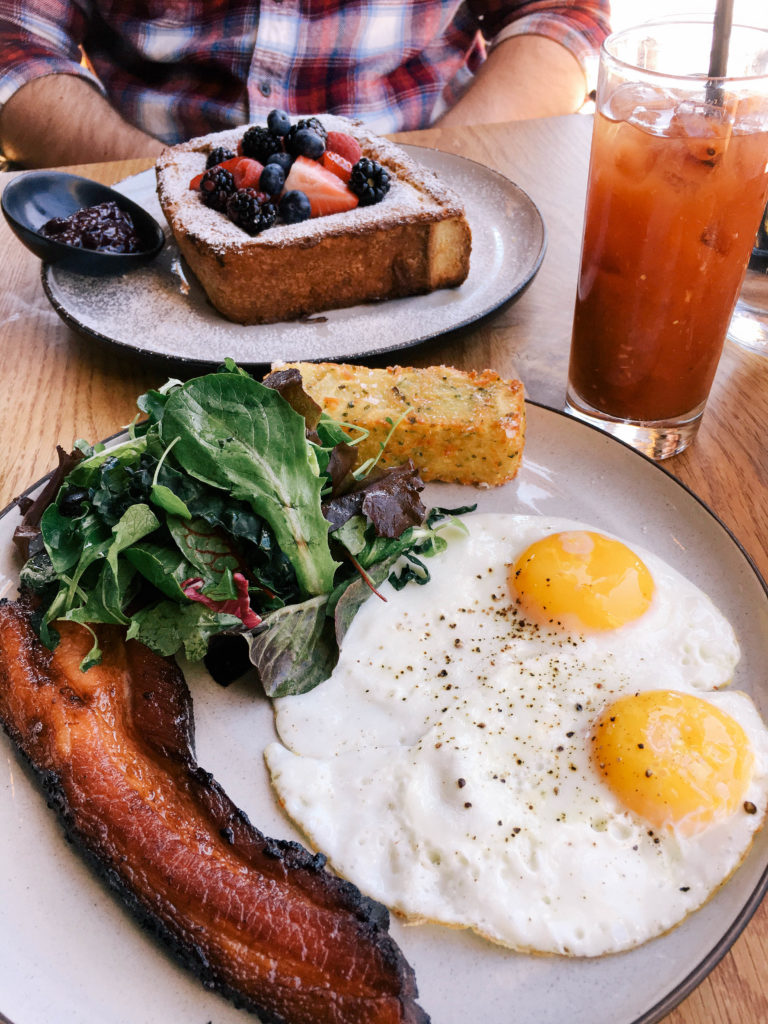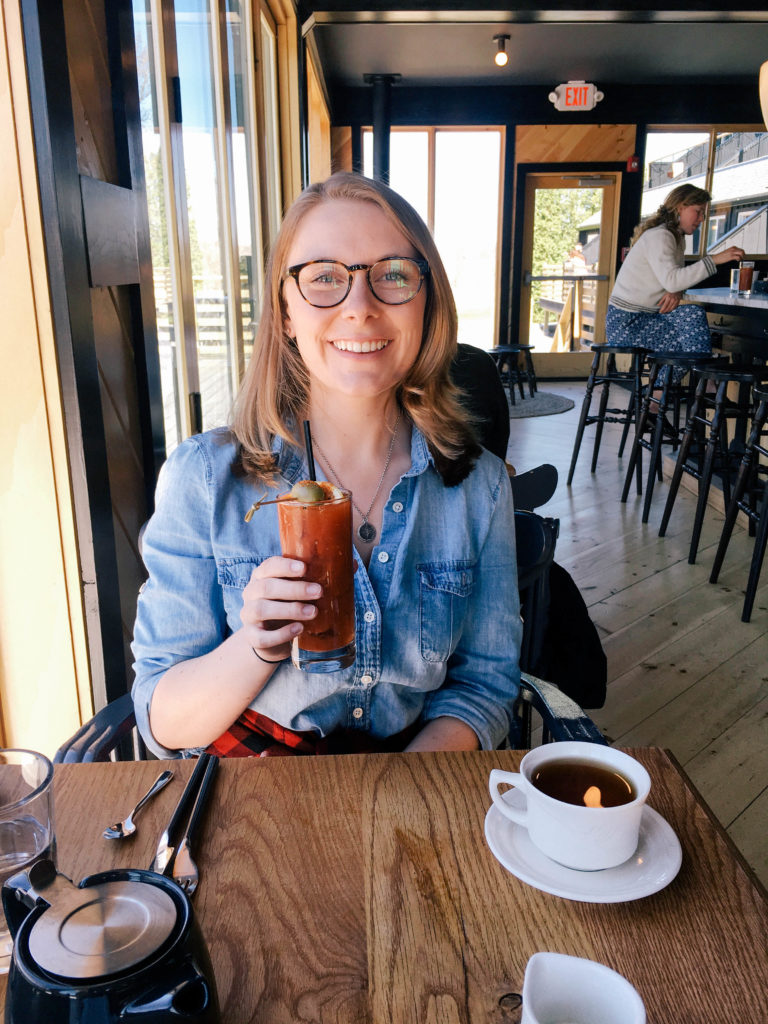 We ate brunch early so we got our pick of table and because the clouds had finally lifted, we had an amazing view of Hunter Mountain while we ate.
If you're looking for a fun outdoor activity during the warmer months, I definitely recommend checking out Kaaterskill Falls trail which is only about a 10 minute drive from the lodge. We hiked out to the lookout point and then down into the waterfall which was so gorgeous and the perfect activity before getting in the car for 2+ hours.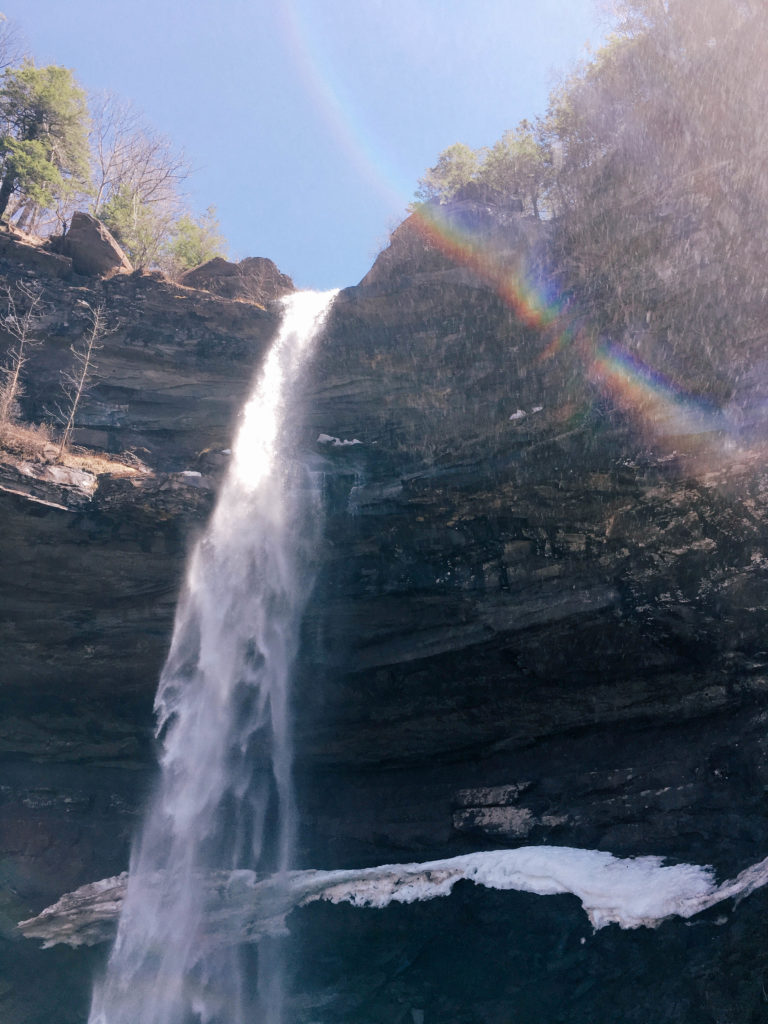 Do y'all have a favorite weekend getaway? I'd love to go back to Scribner's Catskill Lodge again someday soon!
Scribner's Catskill Lodge
15 Scribner Hollow Road
Hunter, NY 12442