As I'm sure is the case for many of y'all, I'm the kind of person who takes approximately a million photos while on vacation. I like to think that I have somewhat of an artistic eye, so I spend a decent amount of my vacations squatting and angling my body in an attempt to perfectly capture each moment. While I'm sure it can be annoying for those around me, I can't help but want to try to capture the beautiful moments that I might otherwise forget (i.e. the way the sun shone through the cherry blossoms or how perfect the streets look after a rainstorm).
And while I obviously love to document my life and travels, I have to admit that I'm also terrible about actually getting around to printing said photos. Which is silly, since it takes about 10 minutes to do so and it's so exciting to update the walls and bookshelves in my apartment.
Luckily for me, and for everyone else who's looking for an easy alternative to driving to your local CVS that'll make all of our hectic lives a smidgen less stressful, there's Prinitki.
The wonderful people over at Printiki are just as passionate about photography and capturing memories as we all are, and this is really reflected in all of the beautiful products available on their website. I went with their "Square M" design, which I couldn't resist because they were so quirky and fun.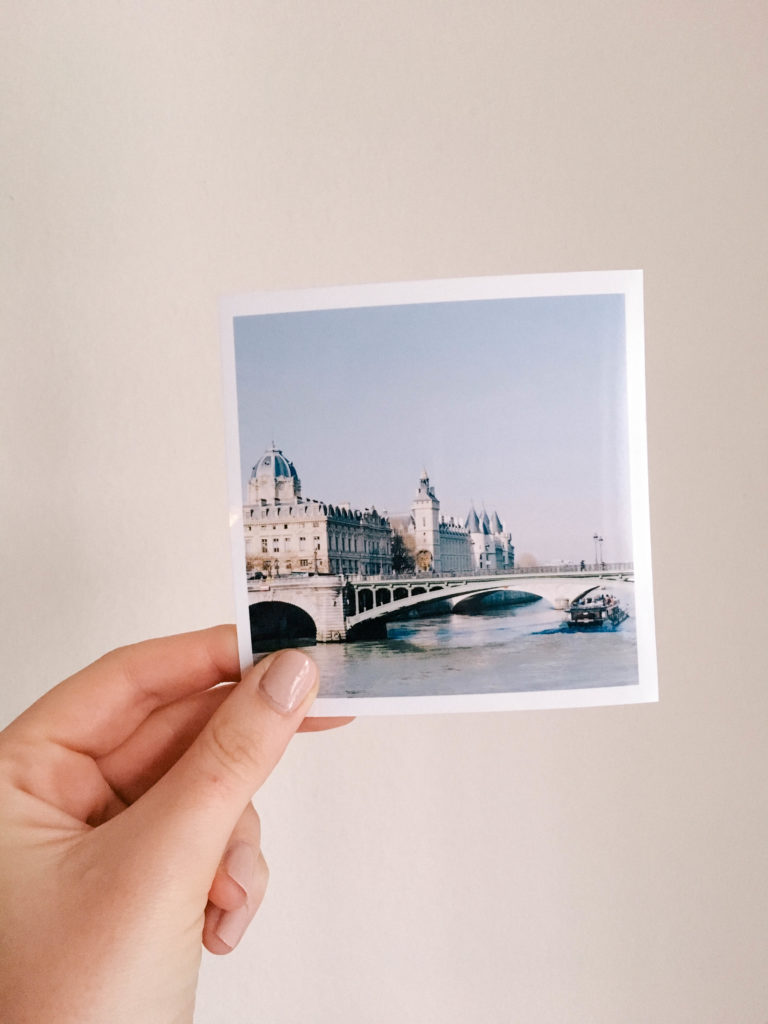 I've printed out 30 of my favorite photos that I took while walking around both Paris and London, and I am beyond excited to hang them up in my cubicle at work! So for now on when I feel like I'm swimming up to my eyeballs in financial analysis, I'll be able to take a quick glance up and instantly remember all of the wonderful memories I made while abroad.
How do y'all decorate your desks?
*I was gifted these prints in exchange for a review, but all opinions are my own. If I didn't love it, I wouldn't blog about it!