After a long winter filled with snow and freezing winds that made me want to curl up in bed and never leave my apartment, I'm really loving spring. Although the pollen makes me sneeze like crazy, I always look forward to all of the blooming flowers and the sunny days to come. If the sun is out, you'll probably find me going for a run, hanging out on my porch, or finding new restaurants and/or rooftop bars.
So Smorgasburg is one of my favorite things to do on a sunny Saturday in Brooklyn when I want to indulge in some of the best new and innovative food items New York City has to offer–a few of these include the ramen burger, boozy popsicles, and spaghetti doughnuts.
Although incredibly sunny it was also pretty chilly that day, so most of us were bundled up in our coats (hopefully for the last time until next year!) as we made our way through the crowds, stopping every once in a while if a stand caught our eye.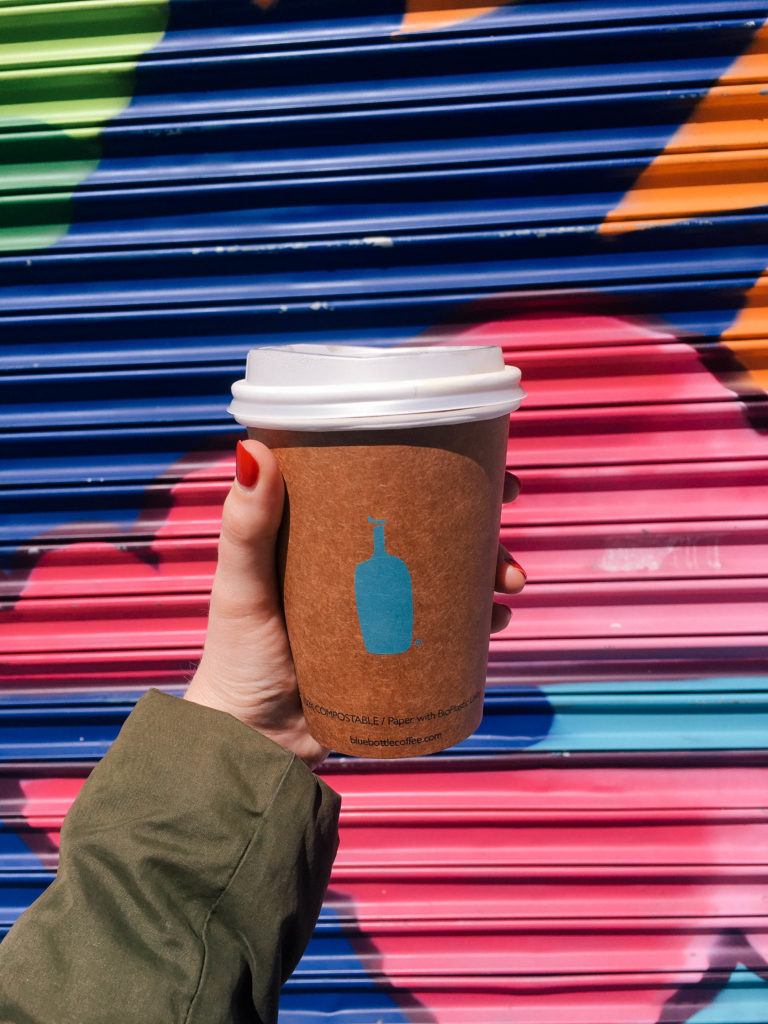 I've been to Smorgasburg a few times before and I always love trying new foods, as well as catching people taking pictures of their new treats, which I'm totally guilty of too! Plus the views of the river from Smorgasburg can't be beat.
One of my favorite eats that seems to be a constant at Smorgasburg due to its popularity is Home Frites, which has the most delicious french fries. I'll admit that I am a bit of a french fry freak but their truffle fries are seriously worth every minute of waiting in line.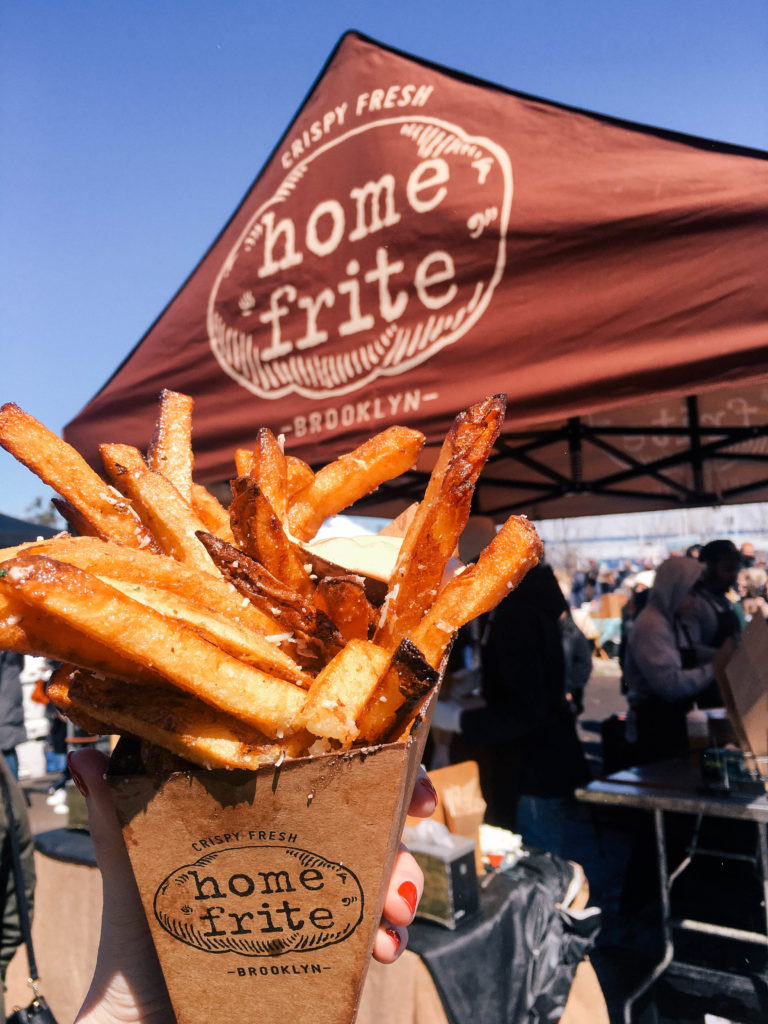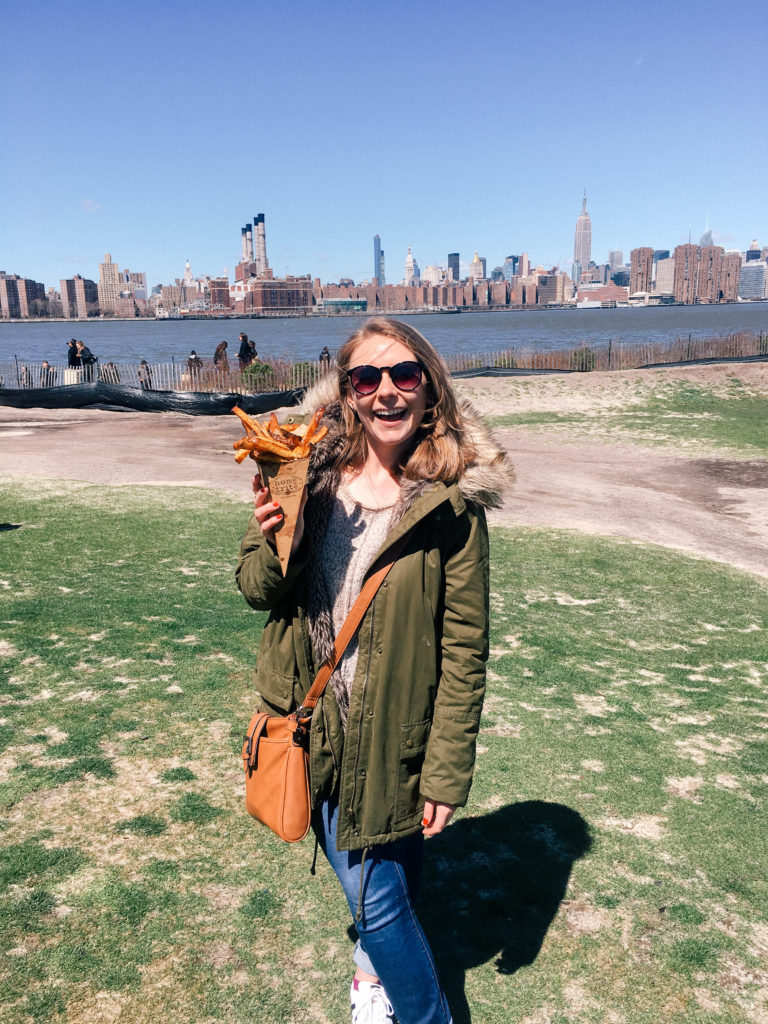 We decided to branch out too though–because we're just so wild and crazy–and here are two of our new favorites:
Heros & Villians' Sando Calrissian sandwich, aka the best fried chicken sandwich I've ever eaten. We split half a sandwich but we both agreed afterward that we could have probably eaten five whole sandwiches each, which shows how drool-worthy every bite was. Honestly, the tonkatsu bbq sauce was heavenly.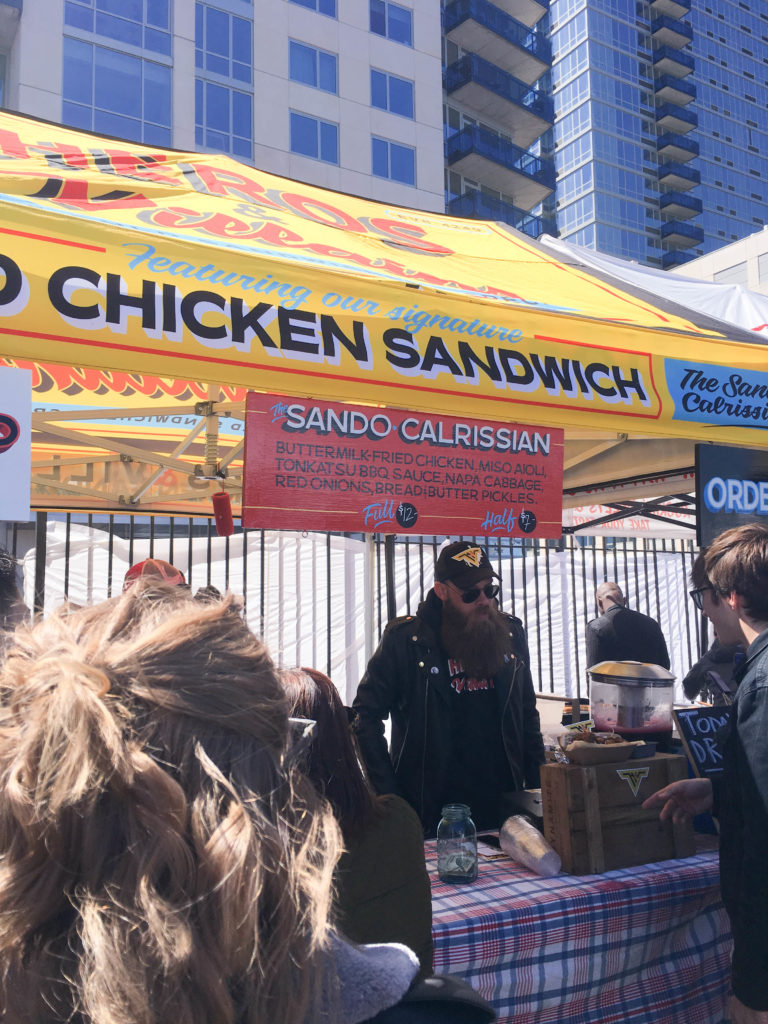 Rutte's stroopwafels, which were also SO DELICIOUS. I'd never tried a stroopwafel before this and I can't believe that it's taken me 23 years to try this little bites of heaven.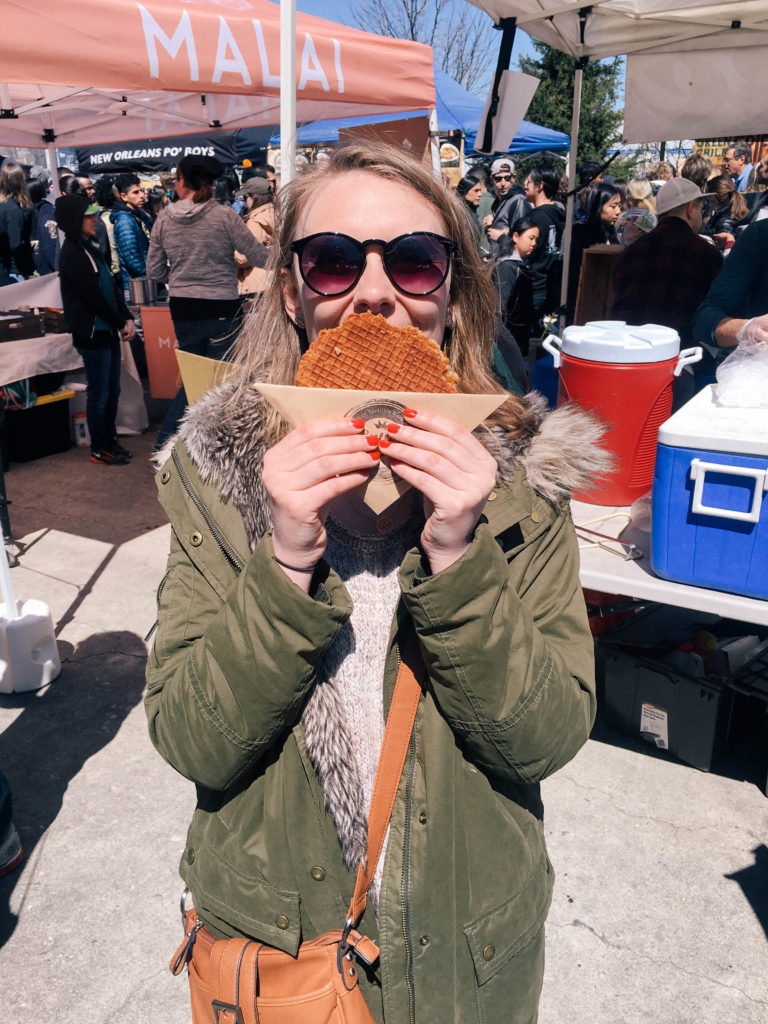 After eating our weight in fried chicken, we decided to skip the beer tent and instead walk over to check out the flea market sale right next door. I was somehow able to practice some restraint and walked away empty-handed, but there were quite a few vintage prints that caught my eye!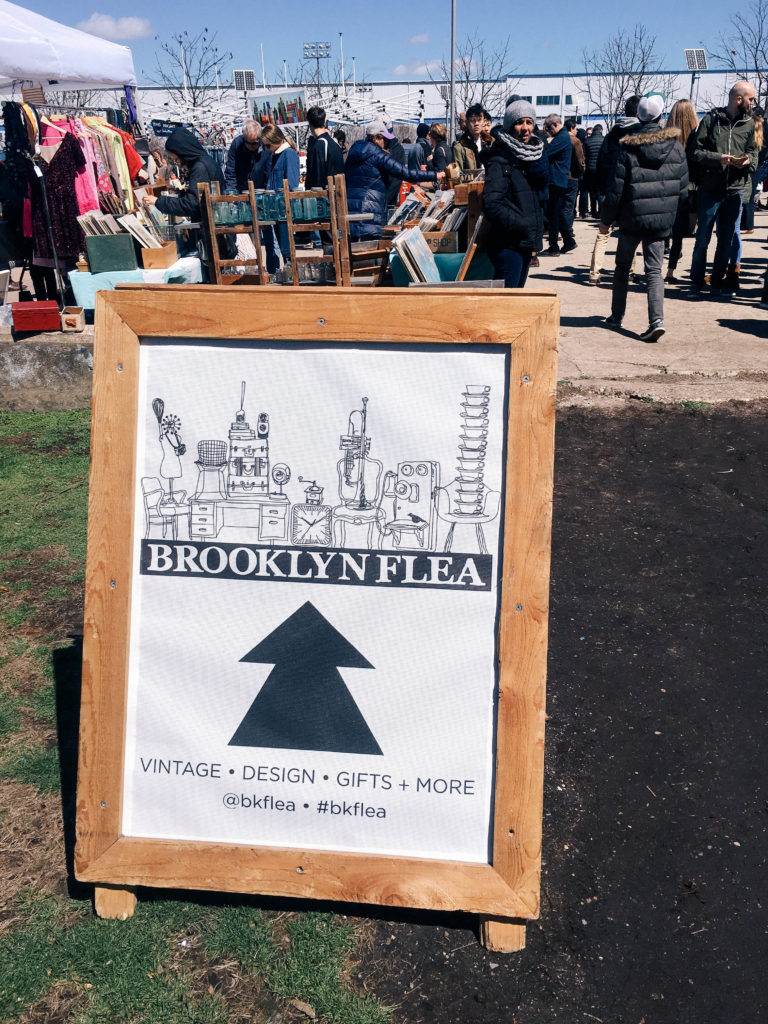 We then made our way out into Williamsburg and just wandered around until we found ourselves a cute looking bar called George & Jack's Tap Room, where we stopped for a few drinks. And while the drinks were good, the best part of the bar was the fact that it was dog-friendly!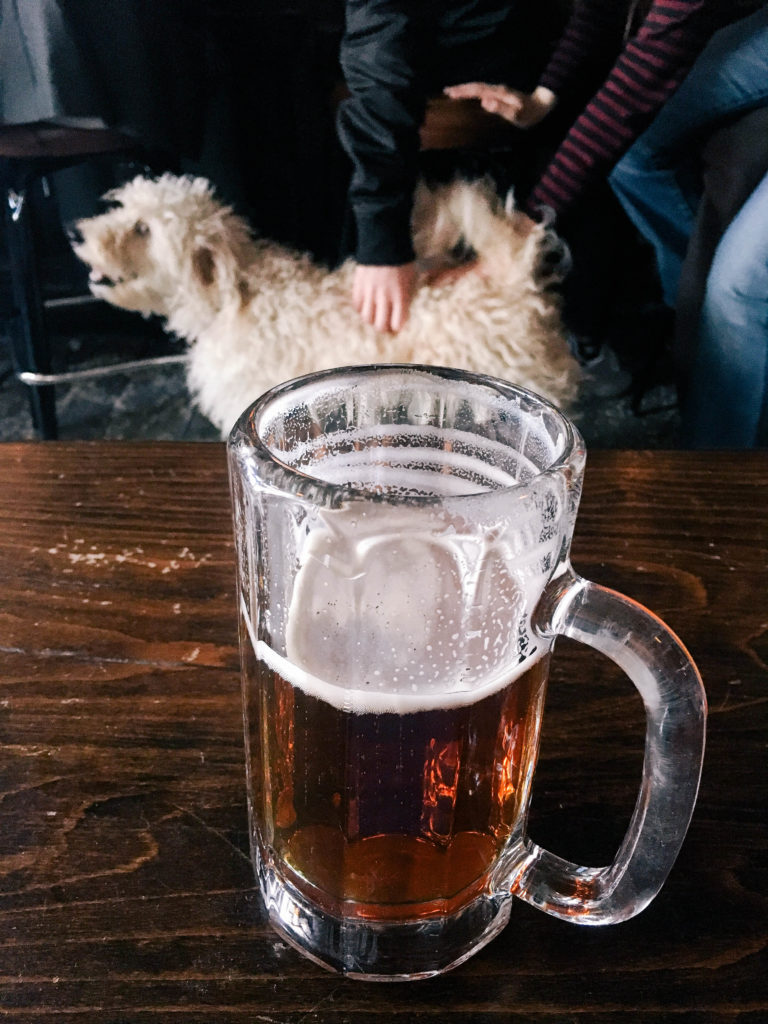 What are your favorite things to indulge in on the weekends when it's (finally) nice out??