Nine times out of ten, I will order something savory for breakfast/brunch. Whether it be eggs benedict, cheese grits with shrimp, or a breakfast burger, I love it all.
So when I order pancakes, it's a big deal and I only do so when I know that they're going to be fantastic. Which is exactly what happened at Clinton Street Baking Co, which has some of the best pancakes I've ever tasted in New York!
Pro tip: Clinton Street Baking Co. doesn't open until 9am on the weekends but you should definitely get in line by 8:30 at the latest. Matt and I rolled up in our taxi (we messed up the bus scheduling and I was too hungry to walk downtown) at about 8:35 and we were probably the 10th party in line. By the time we'd eaten and were getting ready to leave, the wait for breakfast was already 2+ hours!
With the early Sunday morning wake up, coffee and highly caffeinated tea were absolutely necessary. Blue Bottle is a new favorite chain of mine in the city.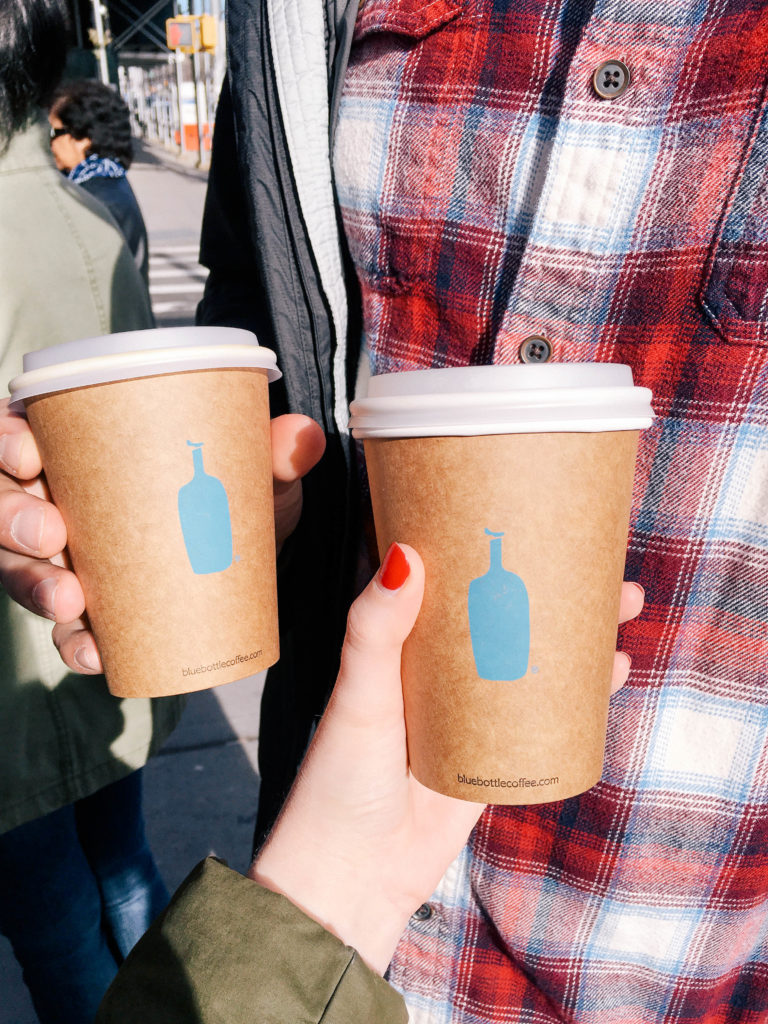 After waiting for it to open, we were finally guided inside Clinton Street Baking Co. and happily looked over the menu. Although we both knew that we wanted pancakes, we hasn't decided on the type of pancake yet.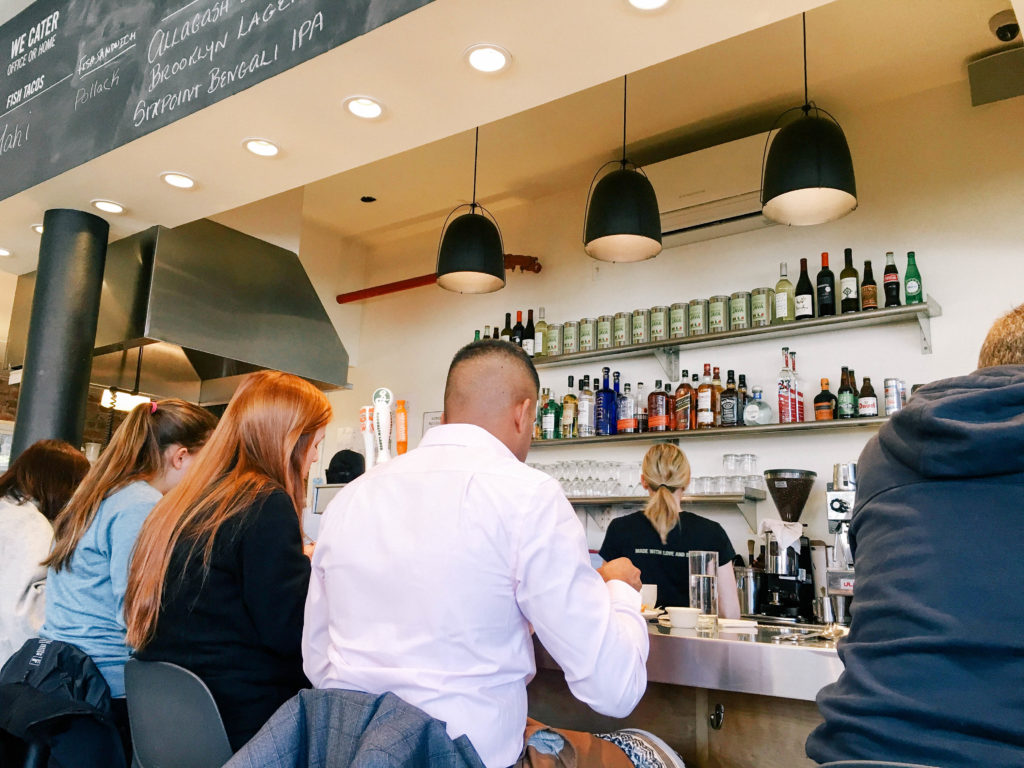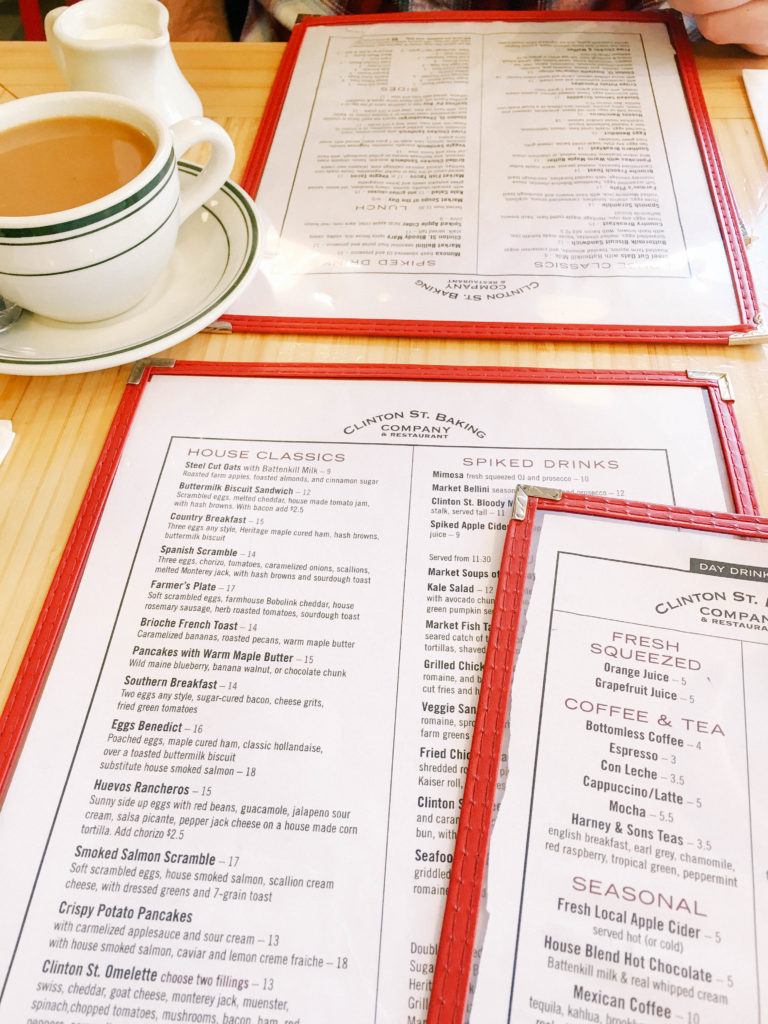 To celebrate snagging our table, I ordered their specialty bellini while Matt was a little more tame (which was acceptable given that it was 9 in the morning…) and ordered another coffee in order to stay awake until our food came out.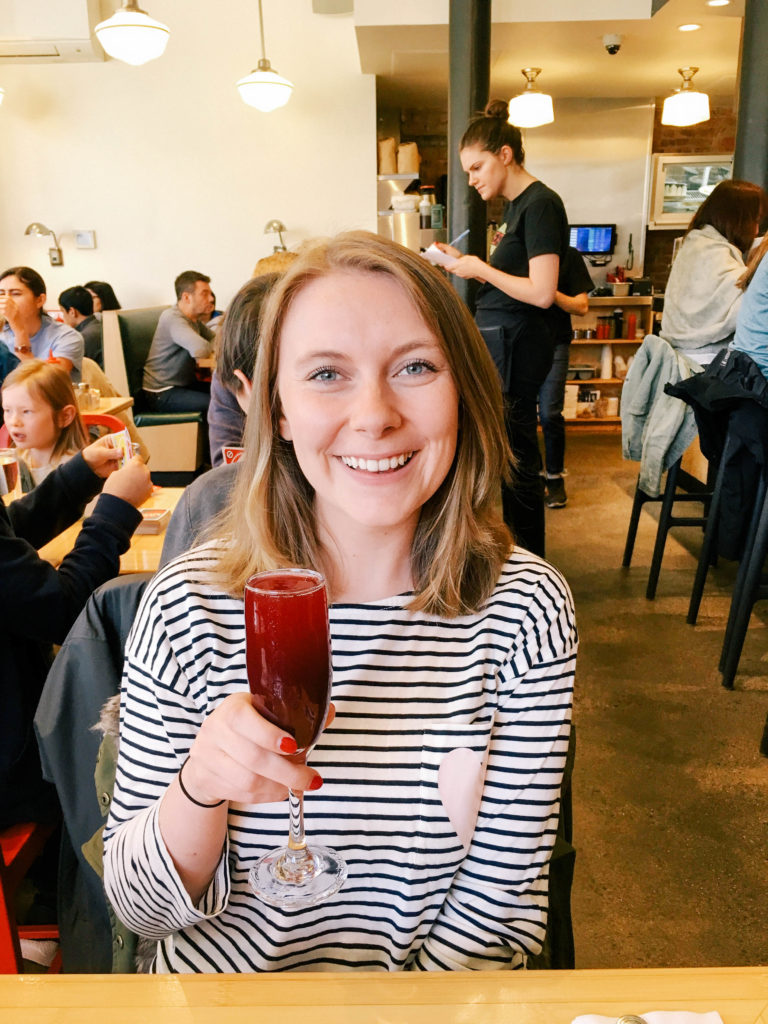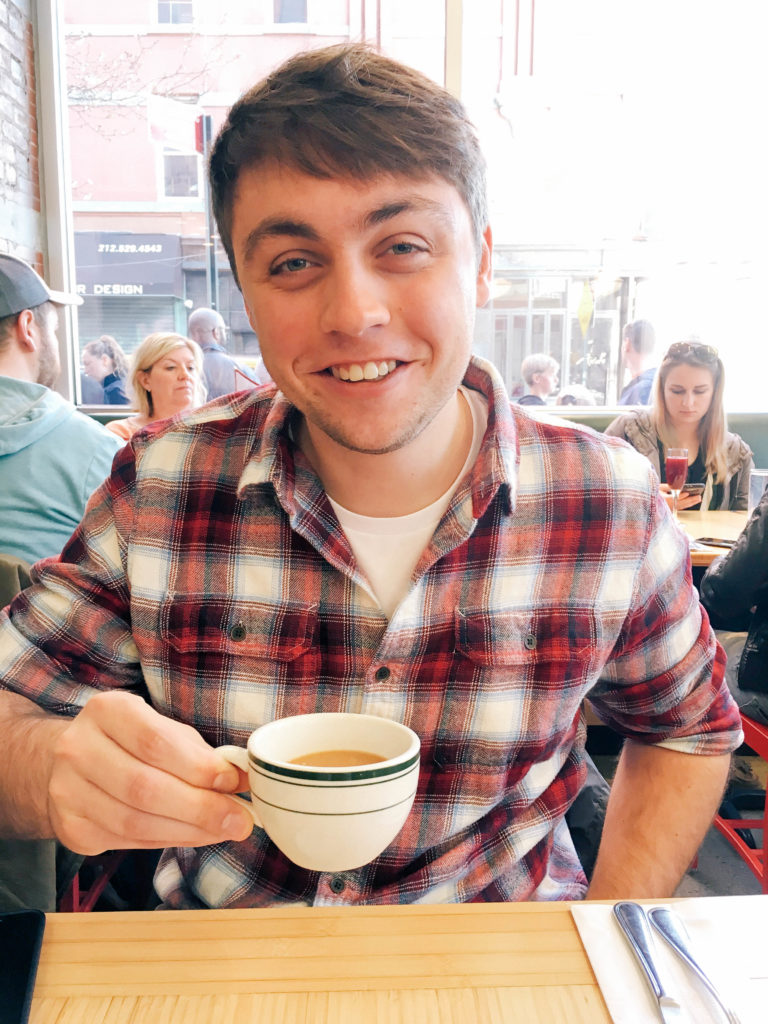 I happily sipped on my drink and watched as breakfast plates quickly began coming out of the kitchen and on to the tables of some very hungry people… Aka the two of us.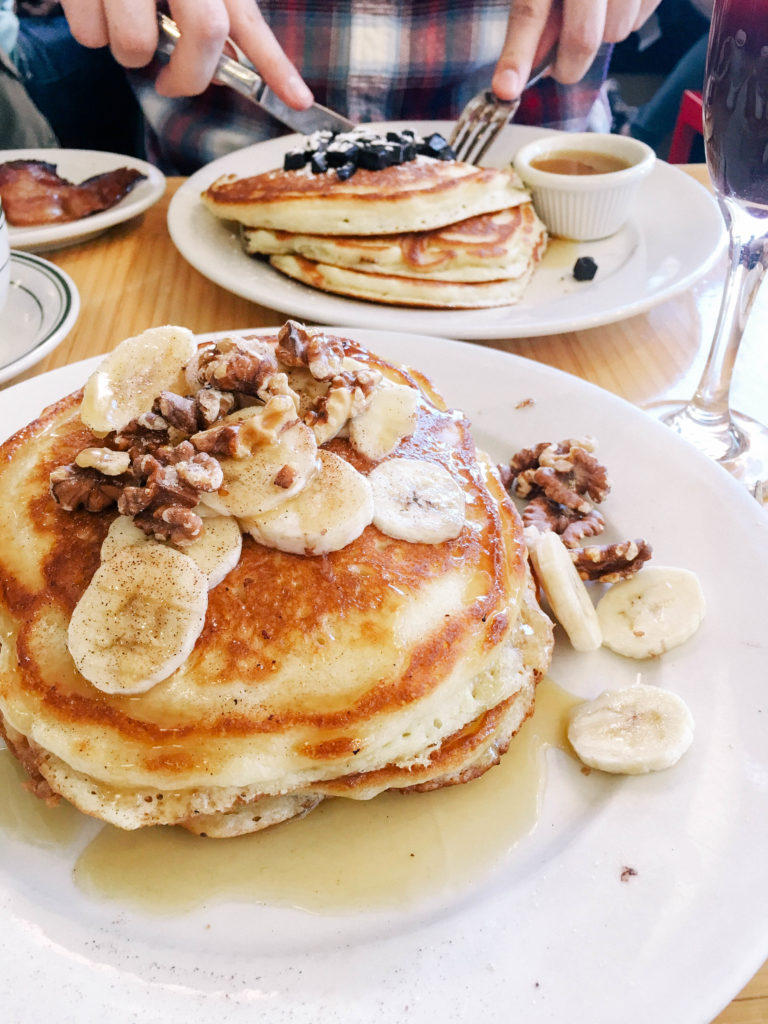 Matt went with the chocolate chunk pancakes, which he loved because they came topped with HUGE chunks of chocolate, while I ordered the slightly healthier pancakes with bananas and walnuts. AMAZINGGG!
I seriously could have eaten 3 servings of these pancakes and actually forgot about my drink in my excitement over eating the pancakes. Don't worry, I finished it once I was done stuffing myself silly with pancakes and apple syrup.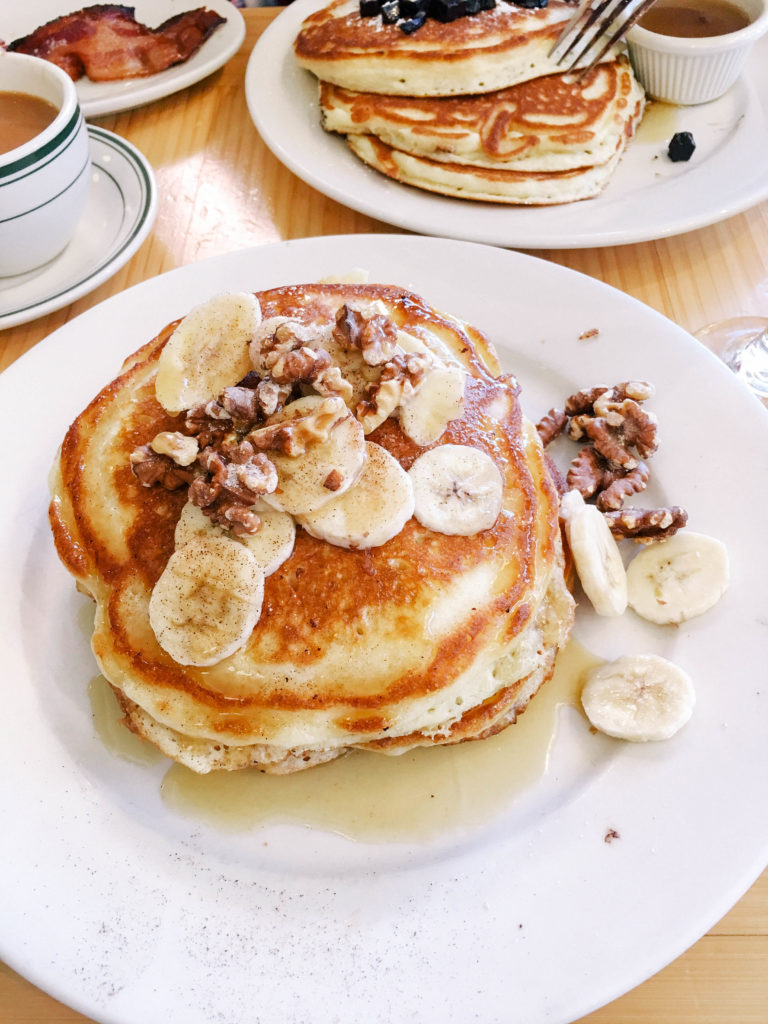 Feeling like we might need to be rolled out of the restaurant because we'd both eaten so much, Matt and I made our way up to Washington Square Park where we sat and watched all of the dogs happily playing in the dog park. A bit creepy but I'm a sucker for a fluffy puppy.
Later that day we made our way even more uptown to go walk through all of the blossoms that filled Central Park that weekend. Spring really is such a gorgeous time of the year!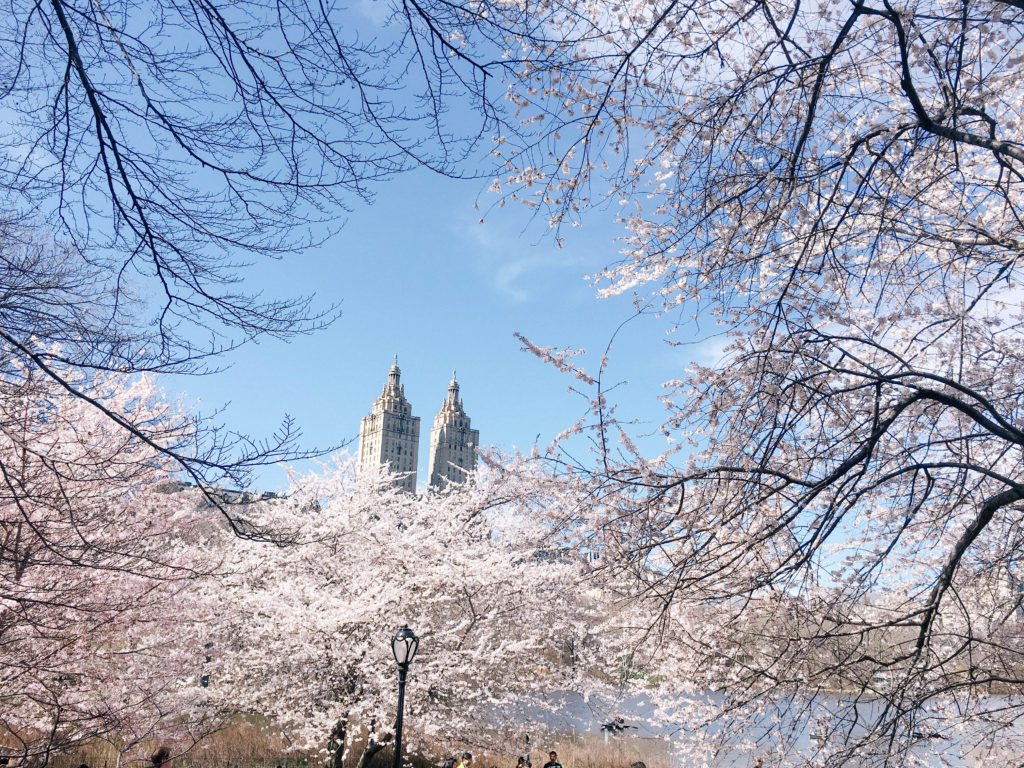 Clinton Street Baking Co.
4 Clinton Street
New York, NY 10002