I've been in love with Granger & Co.'s ricotta hotcakes since I first tried them three years during a morning trip with friends out to Notting Hill. I've tried to recreate them a few times since but their never turn out quite the same–maybe because I don't have honeycomb butter readily available??–which means that I've just been drooling over the memory of the hotcakes for the past few years.
So when I was planning/trying to figure out what restaurants I wanted to eat in while Matt and I were in London for a few days, I immediately put Granger & Co. at the top of the list.
The three of us had an early start that morning and took the tube over to Notting Hill Gate from where we were staying in South Kensington. I probably stopped every two feet while we walked to the restaurant, partly because all of the pastel colored homes are so pretty and partly because the trees seemed to be in full bloom. Spring really is such a relief after winter!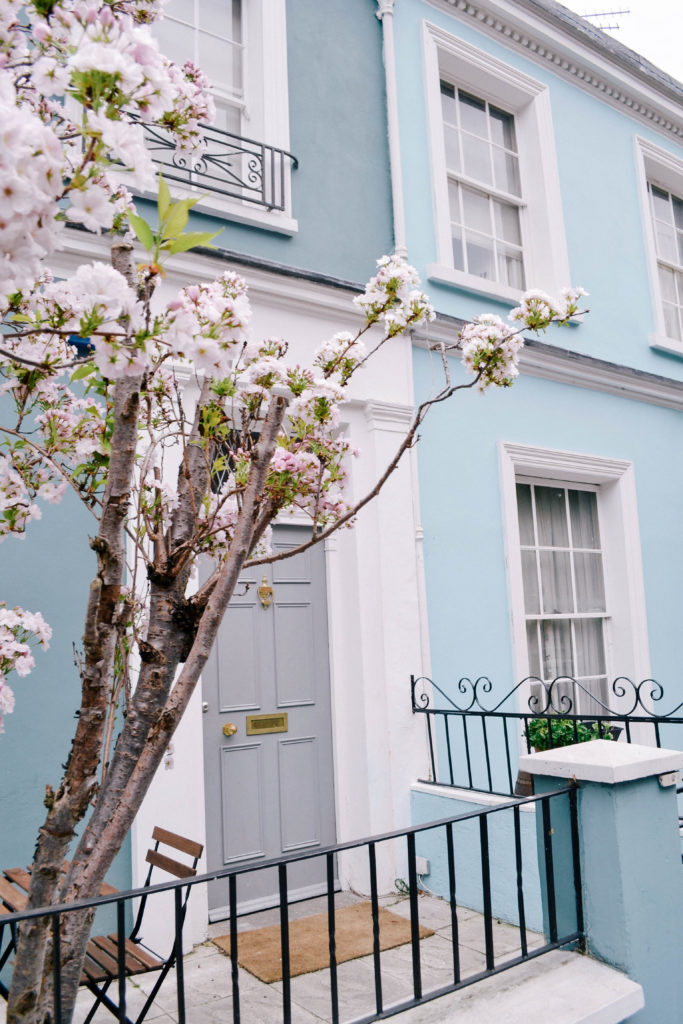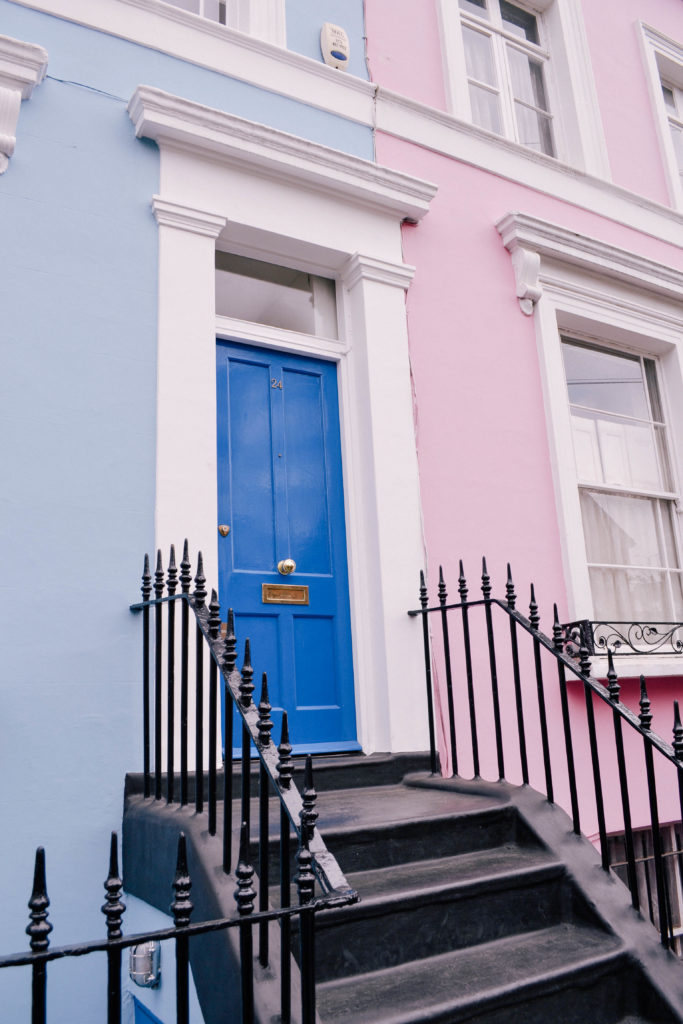 We had to wait 15 minutes before were seated, which considering the fact that there was a super long line of people waiting to get in by the time we left, was not bad. We definitely were a little chilly but once seated we quickly warmed up with cups of tea and coffee.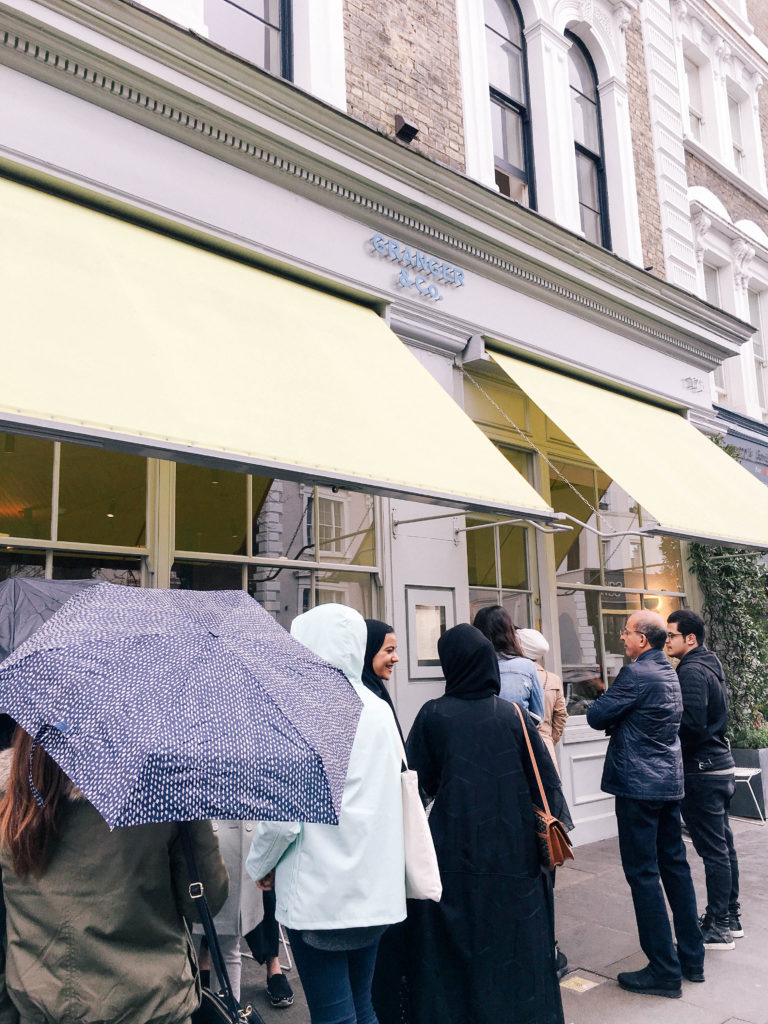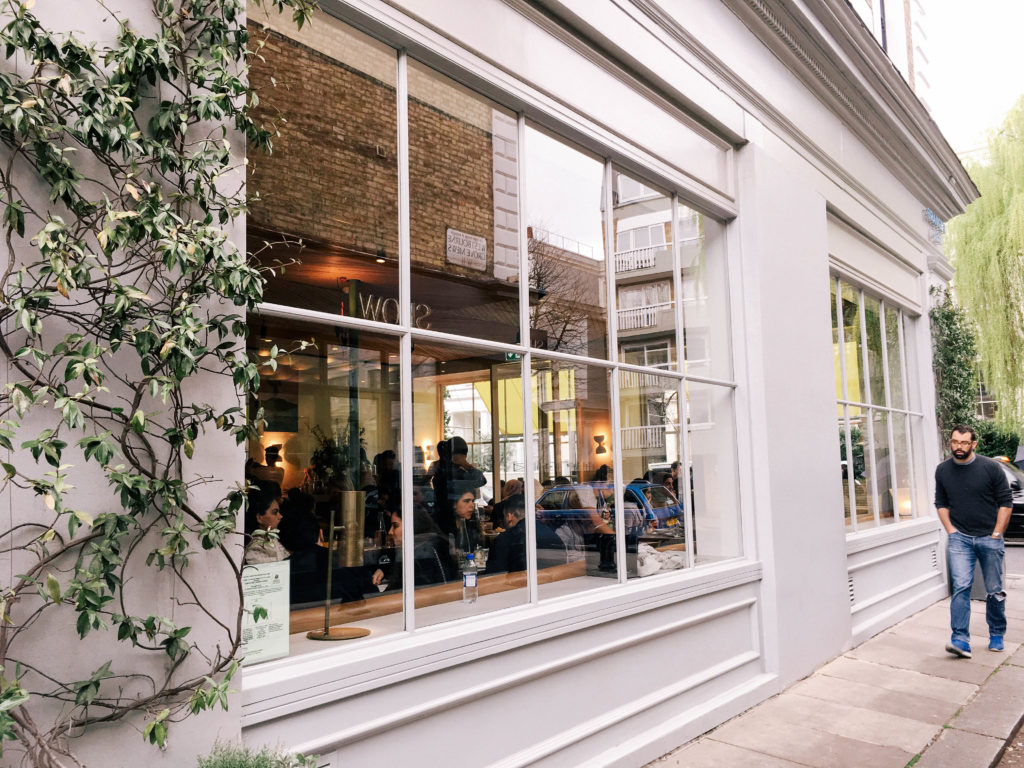 I also splurged a bit on a green juice, although I didn't feel too guilty about that since anything green that I put into my mouth makes me feel instantly better about myself. Do y'all feel the same way?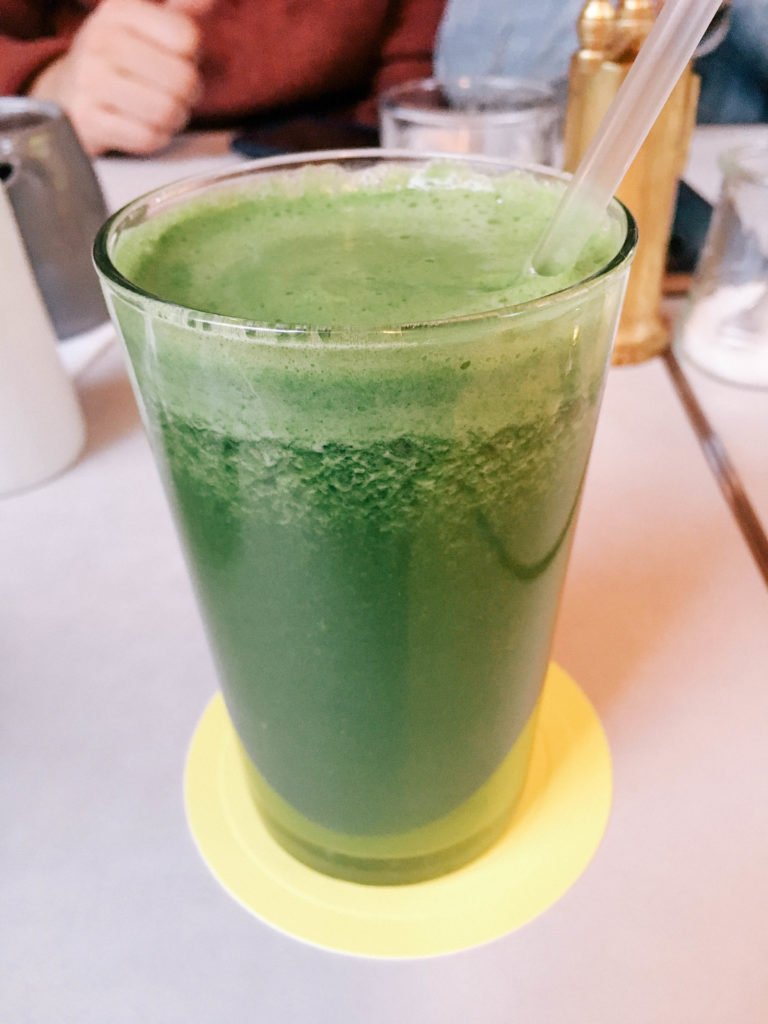 After some debate as we looked over the menu, all three of us decided to order the ricotta hotcakes for breakfast. Not going to lie, I was a bit nervous that I had talked the hotcakes up too much and that they wouldn't be as good as I remembered for some reason… Not to worry though, they were AMAZING.
Unbelievably fluffy with an entire banana and deliciously melted honeycomb butter, Granger & Co.'s ricotta hotcake totally surpassed my memory of how yummy they were. Can Granger & Co. come to NYC please??!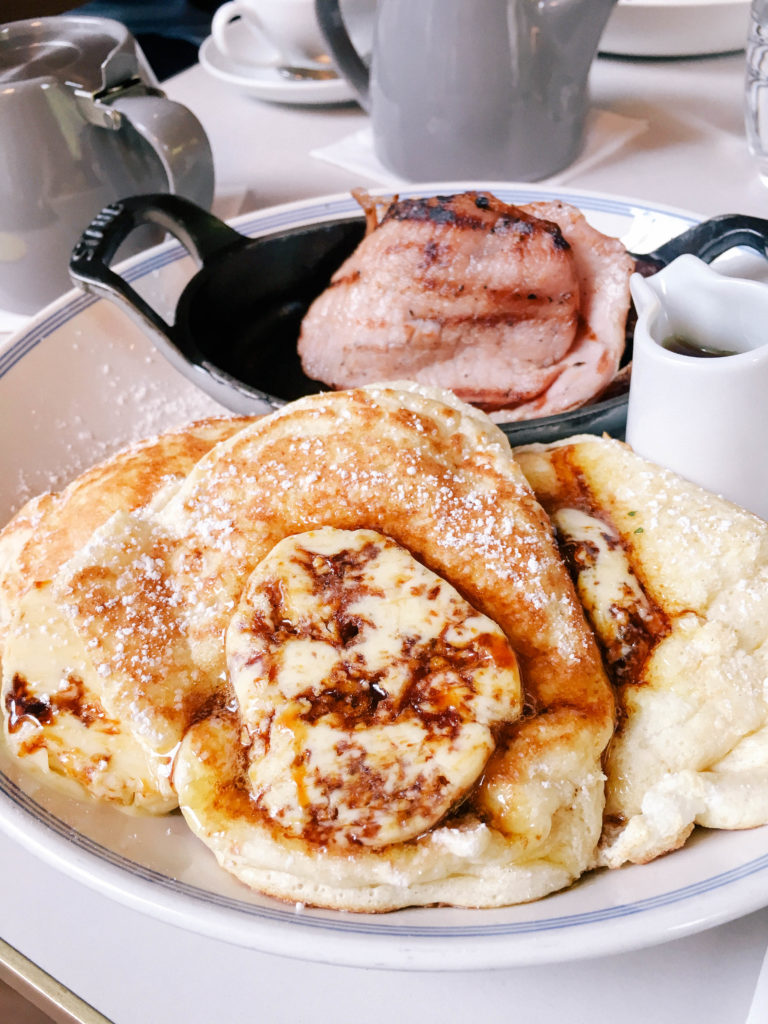 Plus I got an order of bacon on the side, which really completed the meal.
With full stomachs, we made our way back into the streets of Notting Hill. We ended up taking the longer route back to the tube station so that we could walk down Portobello Road and spot more colorful homes.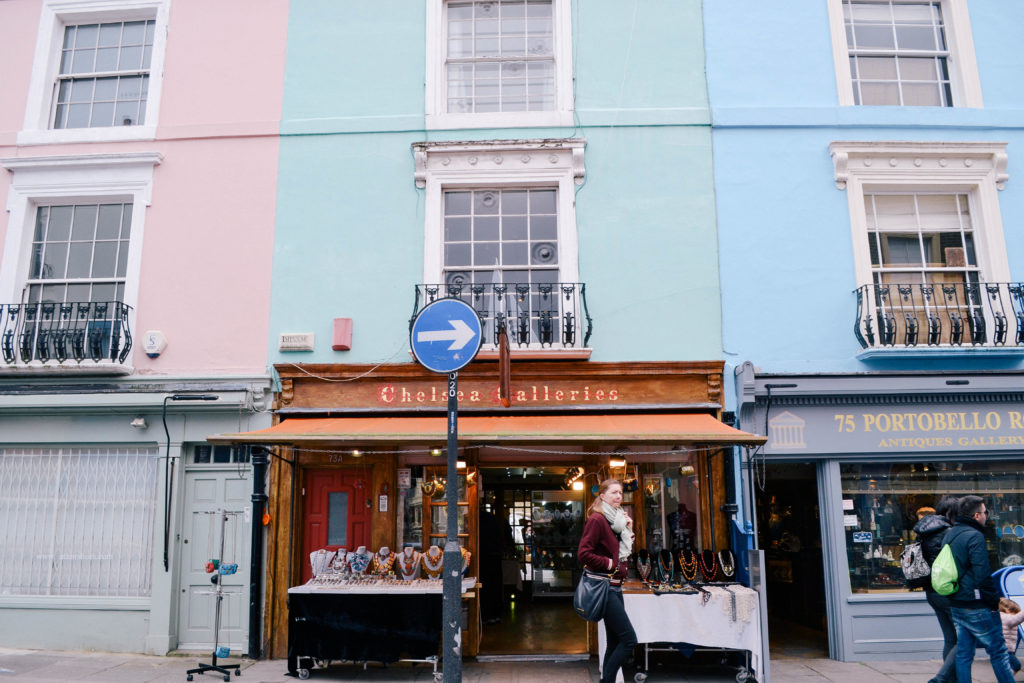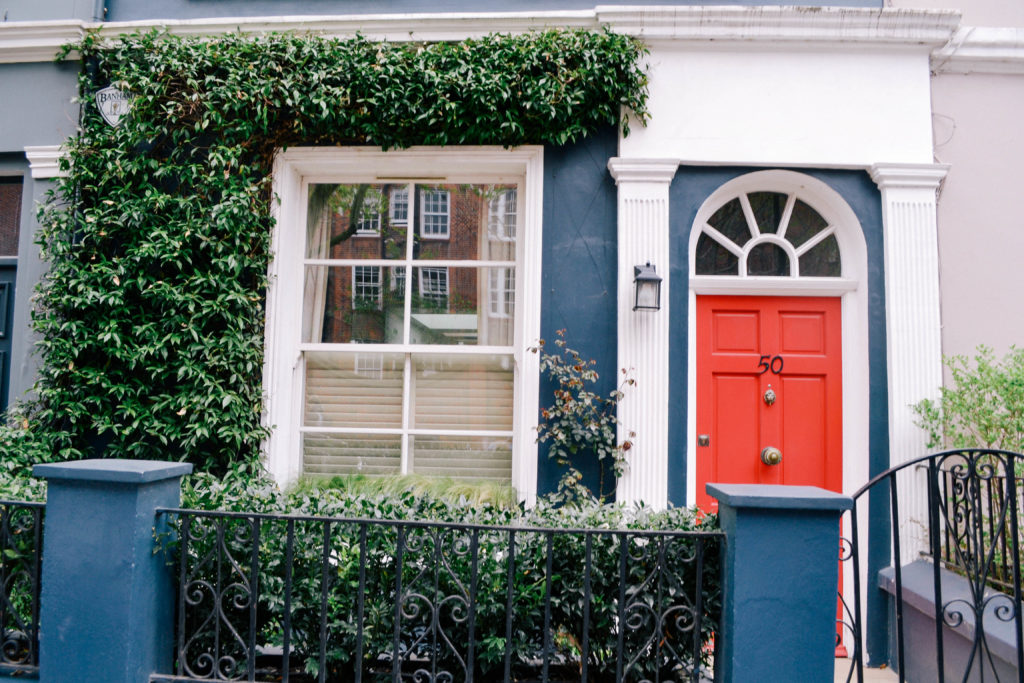 What's your favorite breakfast spot in Notting Hill?
Granger & Co.
175 Westbourne Grove
London, W11 2SB