There's very little that I love more than a good meal in life (other than binge watching shows on Netflix, of course). So when I was in Paris, I was excited to eat all of the chausson aux pommes, cheese, meats, and croissants that my heart desired.
I was especially excited when Matt surprised me with lunch Le Relais de l'Entrecôte on our third day in Paris, after we had spent the past few hours building up an appetite walking through the Musée d'Orsay and admiring some of the best works of the Impressionist movement.
We only got lost once or twice, which is a good record for me, before we made our way through the winding streets and found ourselves outside of one of the most interesting restaurants in Paris.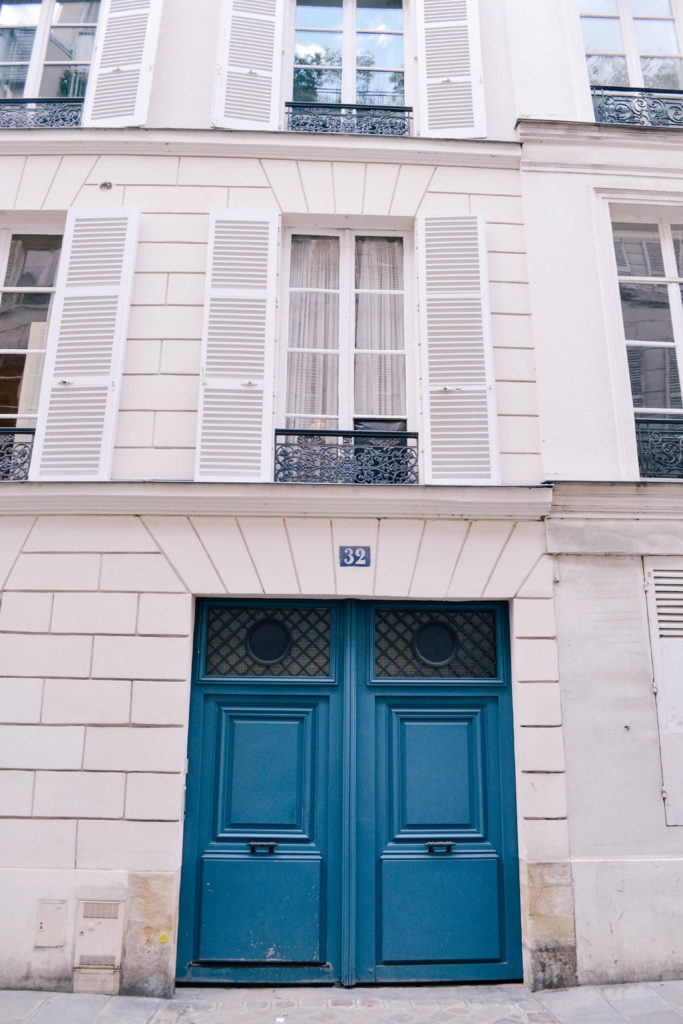 Famous for their steak frites, Le Relais de l'Entrecôte does not have a physical menu–instead, your waitress asks how you like your steak cooked and whether or not you'd like wine with your meal. Which, of course we did and ordered a bottle of the house red to go along with our meal.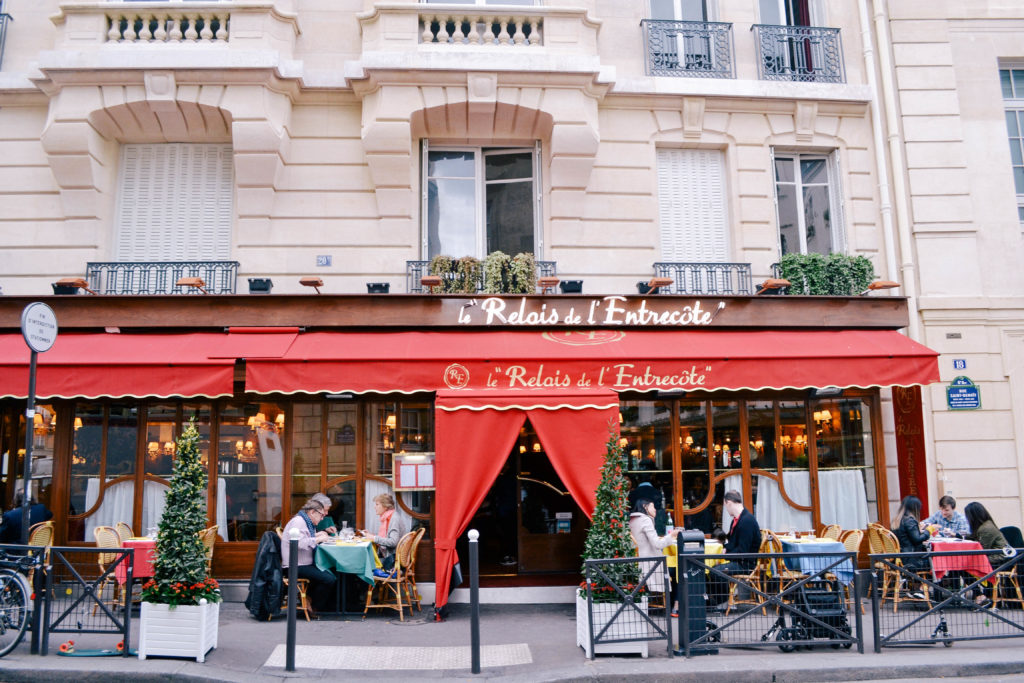 We were lucky and were able to grab a seat outside right away, allowing us to continue enjoying the sunshine with a glass of red wine in one hand and a fist full of french fries in the other.
We happily gobbled down the bread brought to the table (because it would be rude not to do so, right?), and I raved about how much I loved the spicy mustard dressing that came on top of our salads in between bites. Seriously though, can someone teach me how to make homemade salad dressing?? I feel like that's something I should know how to do by now.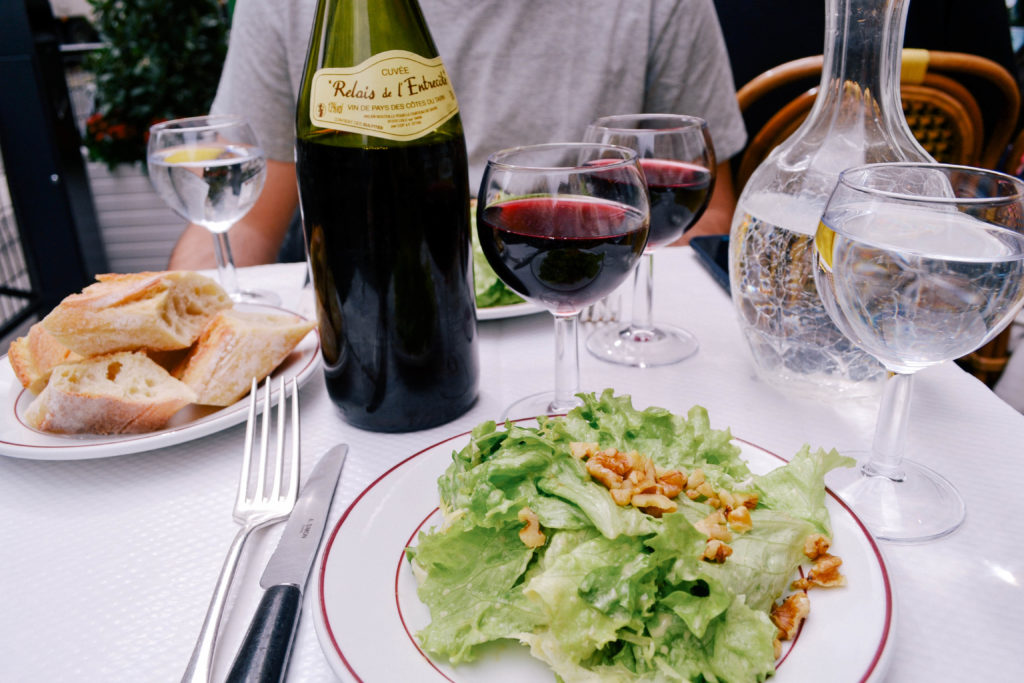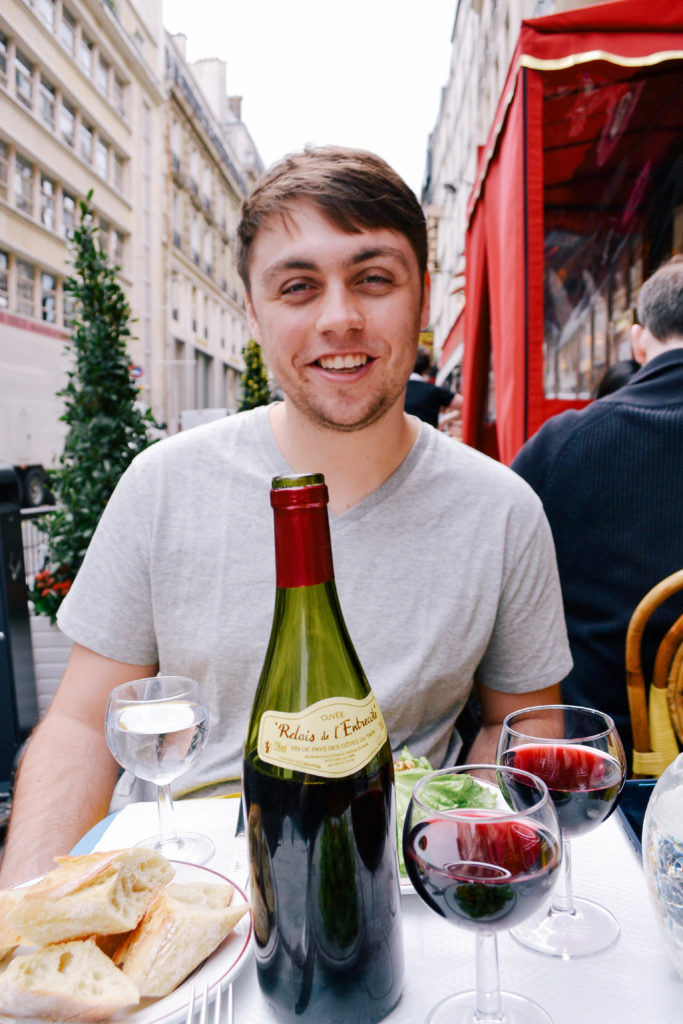 As much as I loved the salad, the bread, and the wine, the main star of our lunch was, of course, the steak frites.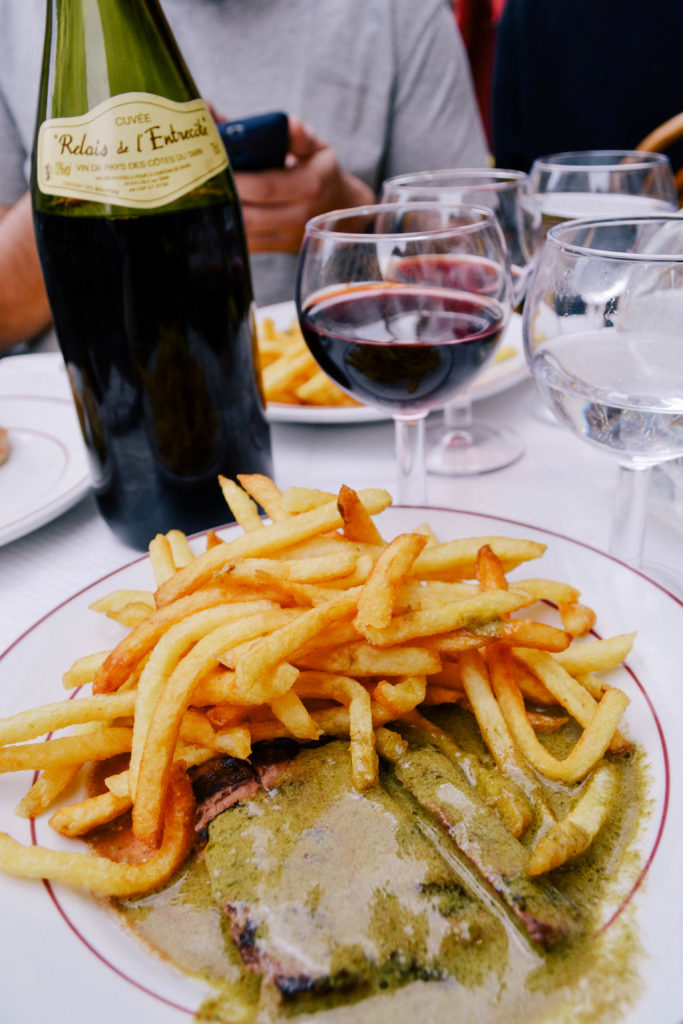 I'm literally drooling a bit right now, to be honest.
The fries were crisped to perfection and I'm only sort of kidding when I say that I would give my right arm to be able to make l'Entrecôte's secret sauce on my own. It's probably a good thing that it's a secret since I would probably pour it over everything that I put into my mouth for the rest of my life.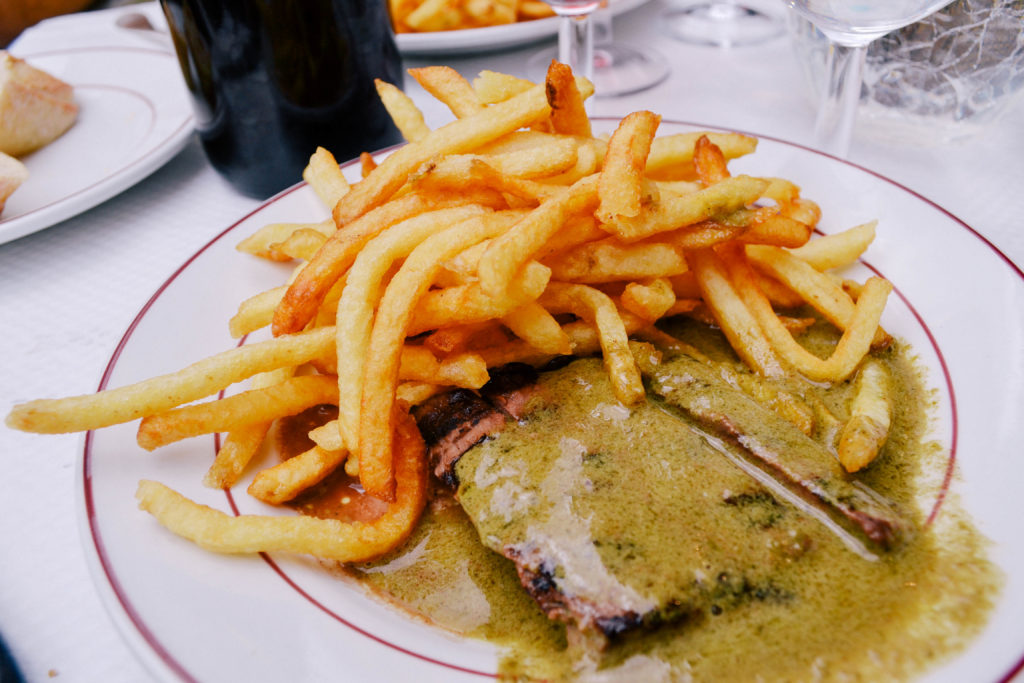 I also don't think I've ever been as excited as I was when our waitress came around to give us seconds, which I quickly inhaled.
Feeling very full and actually quite worried that Matt would have to roll me down the street back to our AirBnb, we enjoyed the last of our wine before heading back to the streets. Where we promptly made a wrong turn and got very confused about where we were.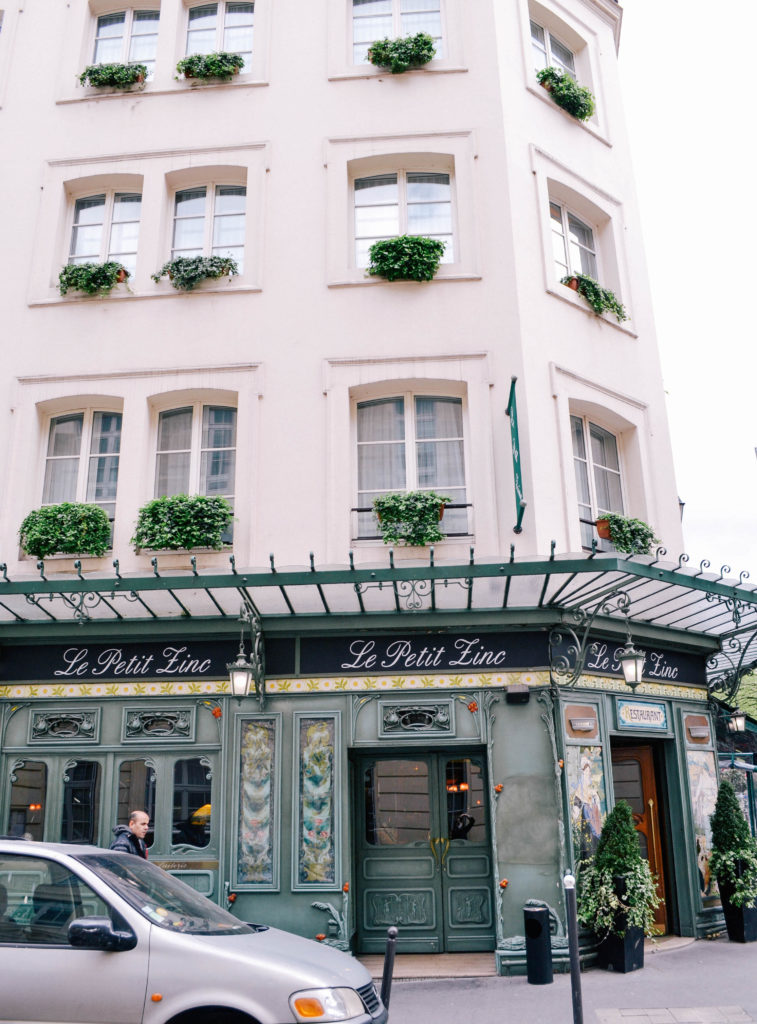 But honestly, if there's a place that I'm going to getting lost, Paris is probably at the top of the list!