There's obviously nothing I love better than a good brunch, especially if it's enjoyed in the cutest little restaurant smack dab in the middle of the Meatpacking District.
Matt and I had actually passed The Wild Son a few weeks ago while drinking beers next door at The Brass Monkey, but I'd totally forgotten about it until I stumbled upon a picture of their pancakes on Instagram. All I can say is, thank goodness for NYC food bloggers!!
So on a sunny Saturday, we took the bus over to the other side of the city to get a bite to eat and explore the city afterward. And best of all was the fact that it was surprisingly warm for a day in February, so it was actually somewhat enjoyable for Matt to follow me around and listen while I pointed out places I want to live someday.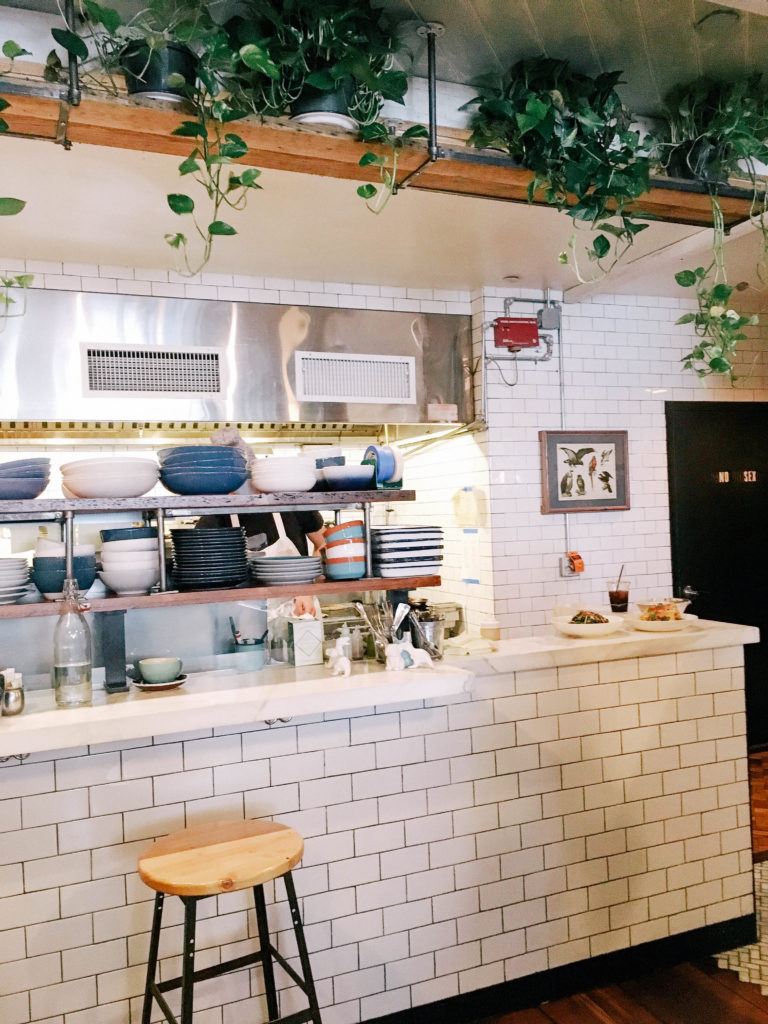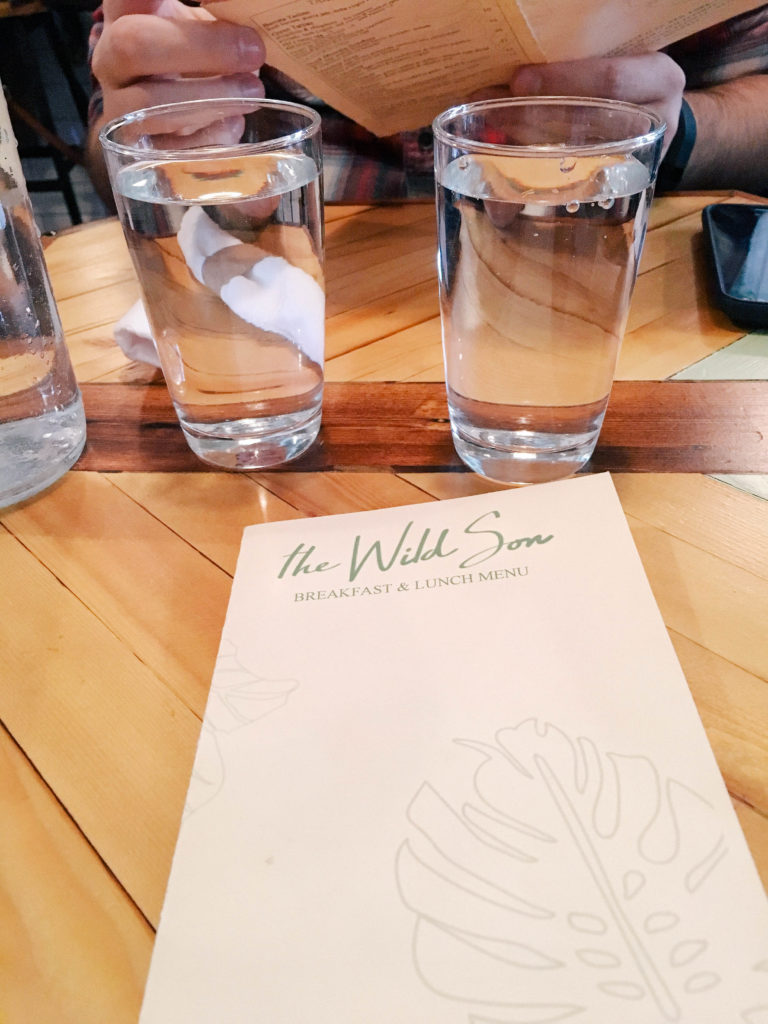 As any basic b*tch can tell you, the only way to start a meal that you know is going to be heavily caloric is to drink a green juice beforehand. Because that negates anything bad you put into your mouth afterward… Right?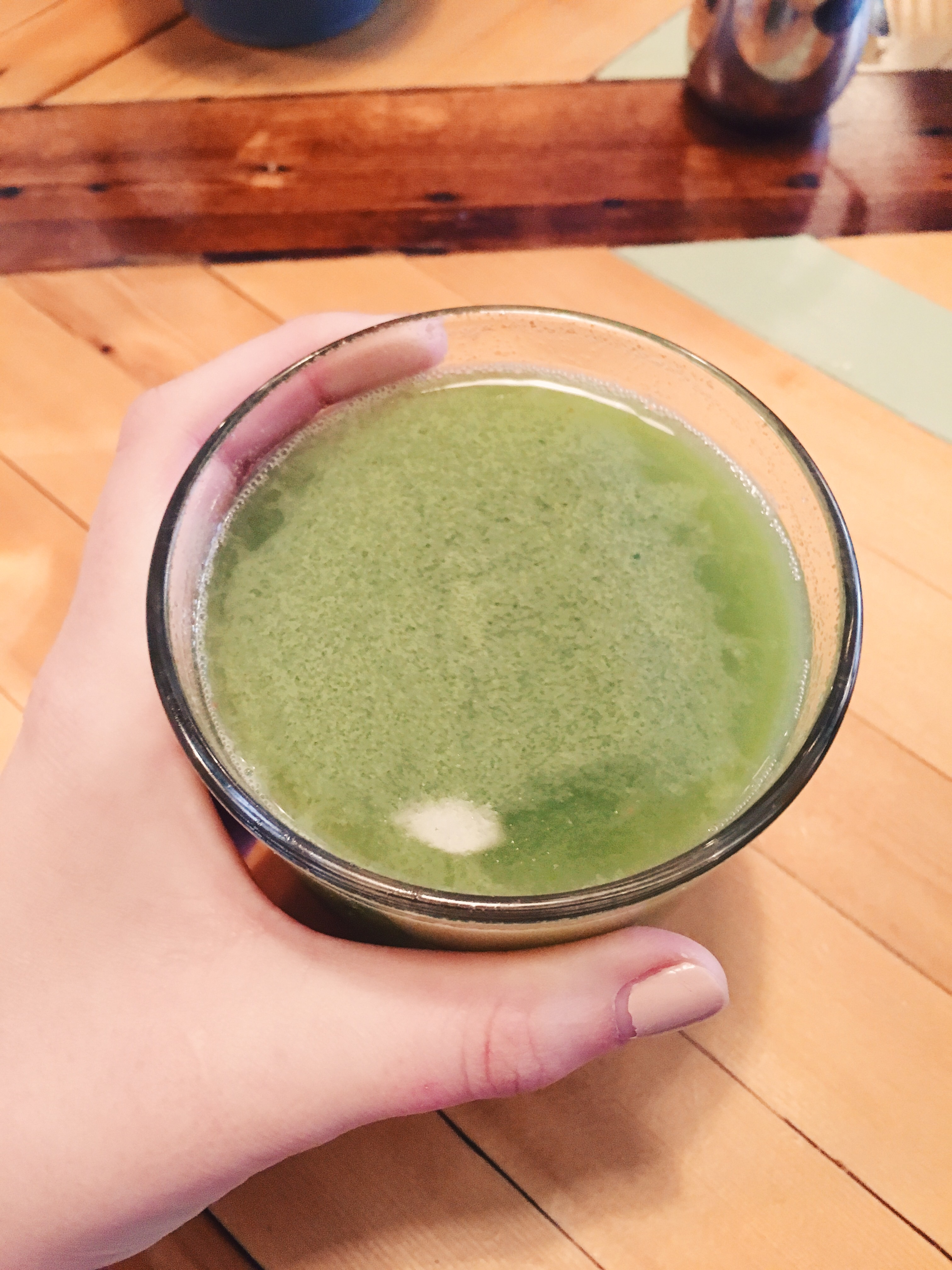 The menu at The Wild Son is fresh with healthy-ish food, with dining options ranging from a dish that would thrill a meat lover to dishes that would excite a vegan.
For my meal I chose the 'Good Morning Sunshine,' which was a breakfast sandwich with a runny egg, pulled braised bacon, smashed avocado, and tomato/rosemary aioli, all on a brioche bun. So delicious but also very, very messy–I ended up having to eat most of my sandwich because it fell apart as soon as I took a bite.
The bacon was A+ though. I could have definitely eaten just a plate of it alone.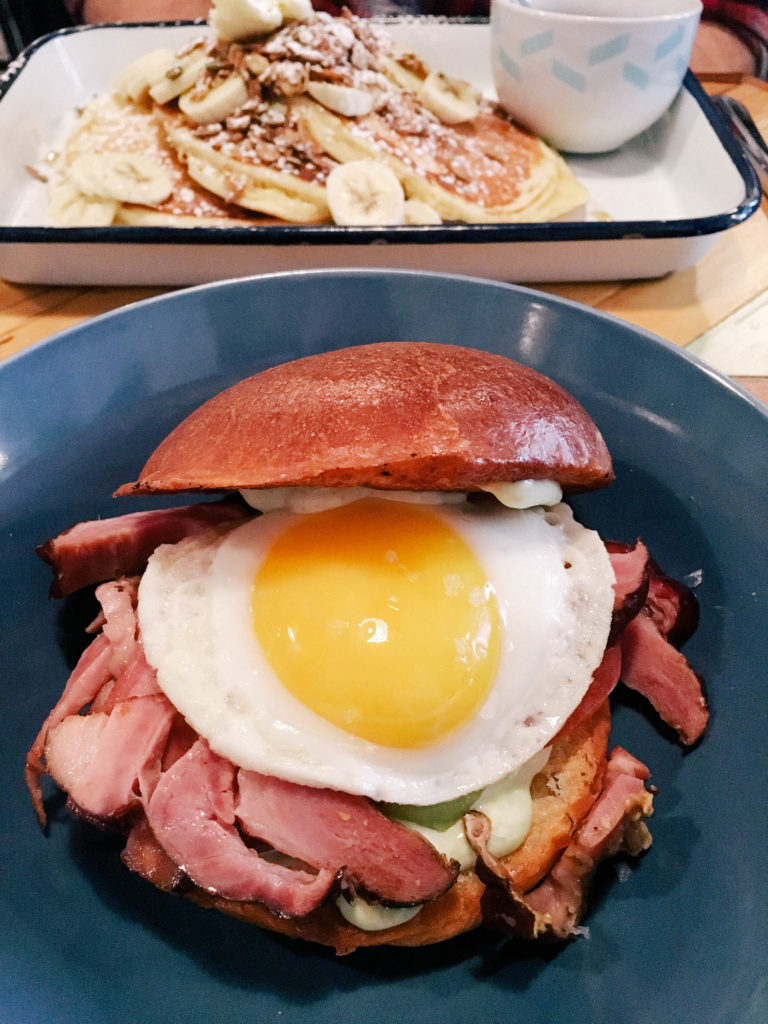 I have a confession to make though. I usually pride myself on picking out the best item on the menu but this time that honor definitely goes to Matt with his buttermilk pancakes with bananas and granola.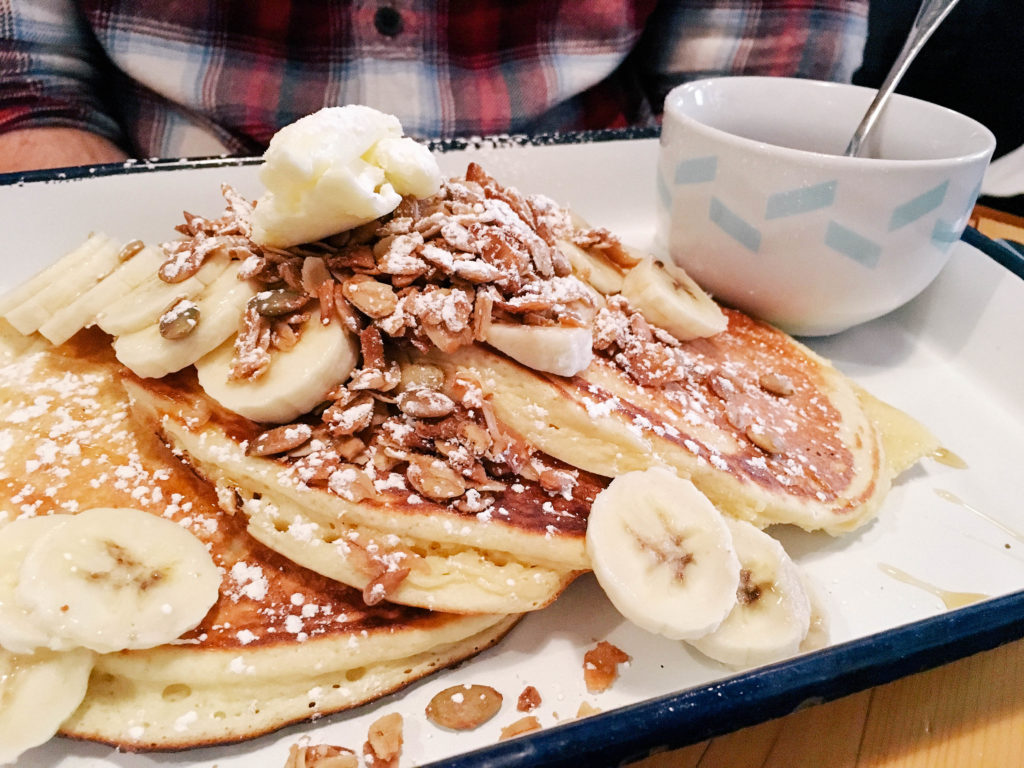 I'm literally drooling just thinking about them and I can be pretty picky when it comes to pancakes. I definitely need to try more sweets (rather than sticking with savory foods) while out to brunch from now on!
Here's another shot of his pancakes, this time with syrup, just because I loved them so much.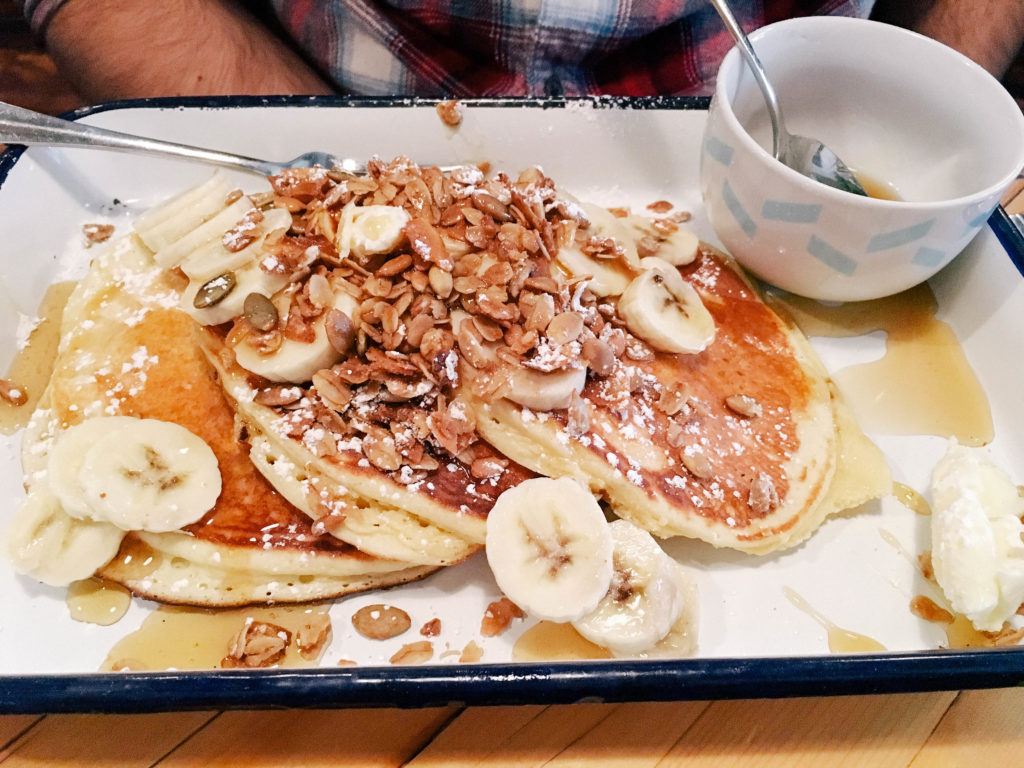 With our stomachs full, we made our way back out into the sunny streets of Manhattan. Since it was so nice outside , we decided to walk home instead of taking the bus and spent the rest of the morning wandering around and popping into stores when we felt like it.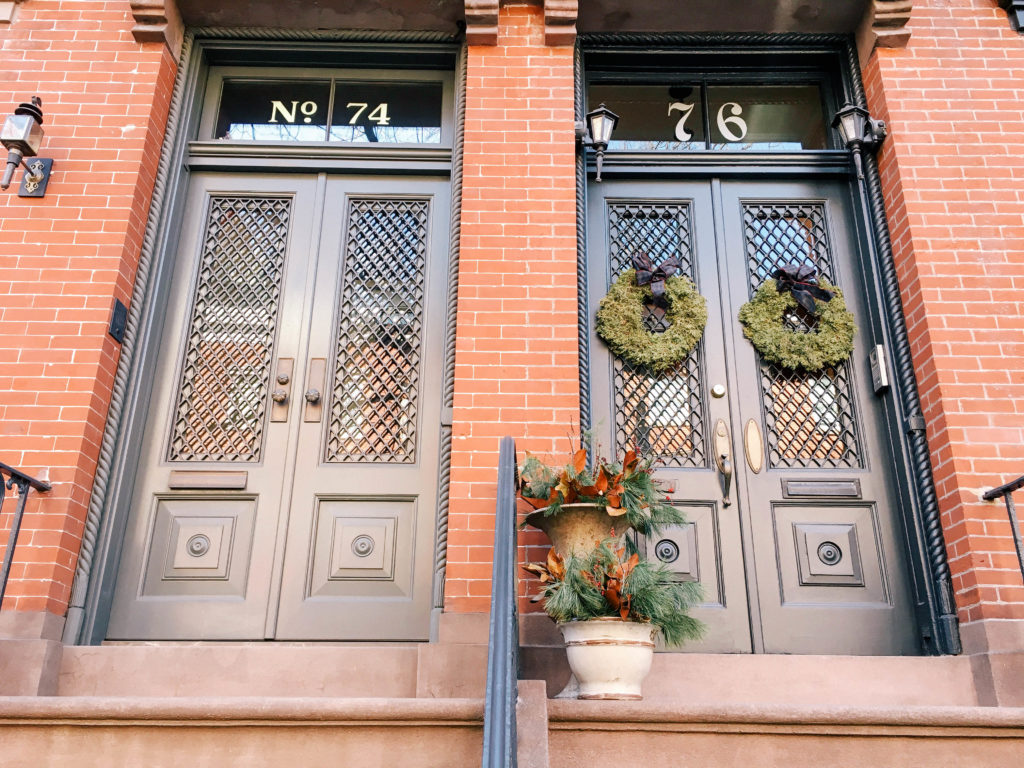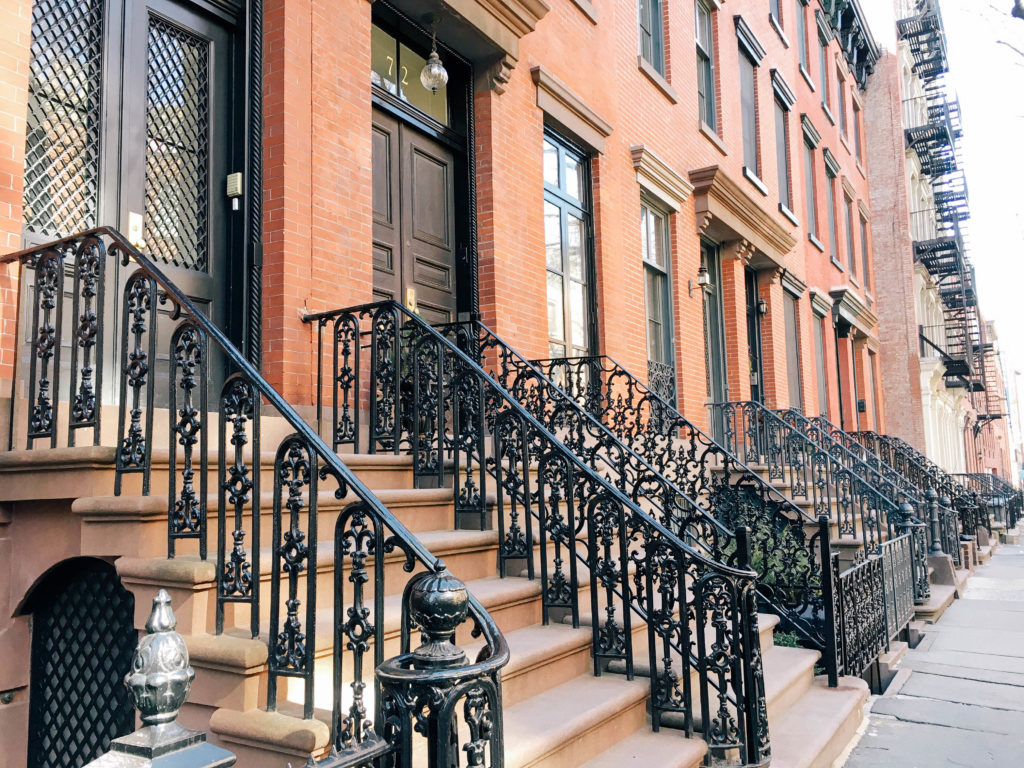 Are you more of a savory or sweet brunch person??
The Wild Son
53 Little West 12th Street
New York, New York 10014