Happy Friday guys!
I basically only got through this week by fueling myself with green smoothies, podcasts, and the occasional Diet Coke, but we're almost to the weekend! I'm flying out tonight for another weekend trip, this time to Washington, DC, to see one of my closest friends from growing up and to check out a few museums along the way.
Last weekend though, I was down in Atlanta and although it rained almost the entire time I was totally fine with that since it was a whole 30 degrees warmer down south than it's been in Connecticut for the past two weeks!
We spent the weekend catching up, drinking mimosas (or Bloody Mary's in my case since I don't like orange juice), and eating way too many biscuits. I'm not even joking when I say that I think I gained a pound or two from eating so many biscuits, but I didn't feel too bad about indulging since I'm down south so rarely!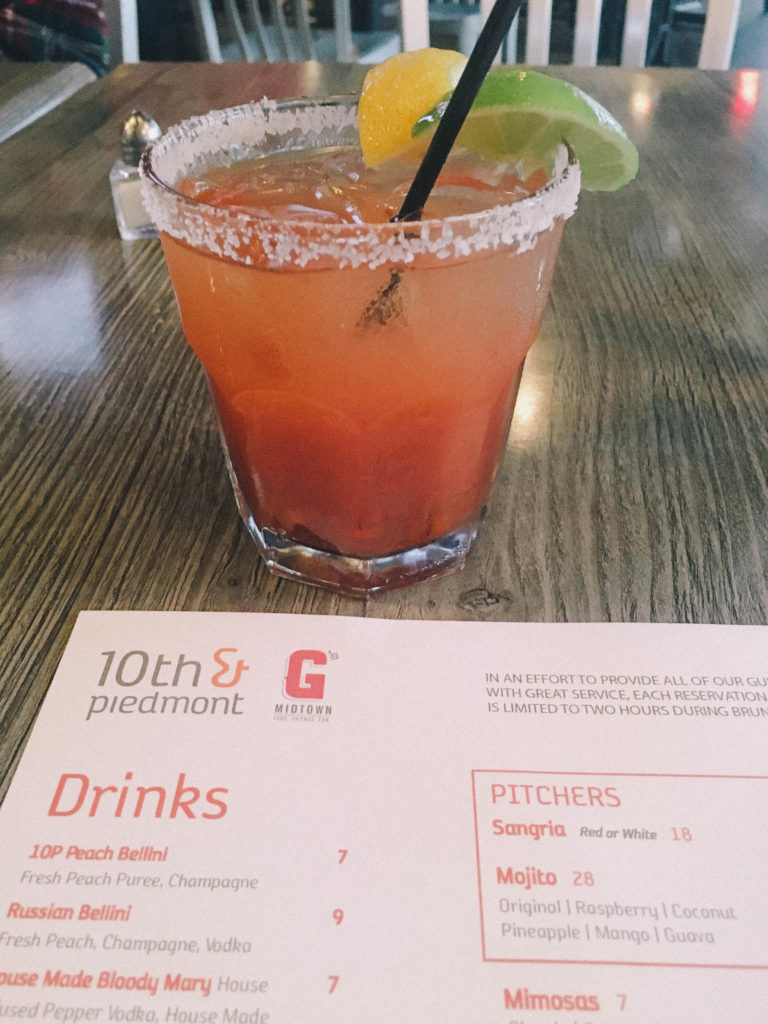 We also went to SweetWater Brewery last Saturday, which was super fun and the perfect way to get out of the rain. Once you pay the $12 entrance fee, you're given a brewery cup and you can try a bunch of the brewery's beers–the best in my opinion was their Sweetwater Blue, which was a lighter beer with a hint of blueberries. The best part though is that the brewery is dog-friendly so there were tons of dogs walking around!
Have y'all ever been to Atlanta? My friend was talking about how the Beltline is fun to visit too, so hopefully it'll be sunny the next time I visit!