There's honestly nothing better on a winter day than a hot bowl of ramen. The combination of noodles, crunchy vegetables, and a thick broth is exactly what you need when you can't feel your toes and want to gear up for the cold with a full belly. Which was exactly what I needed the other weekend when Matt and I were walking around the Lower East Side and it just randomly started snowing!!
We were early for reservation at Ivan Ramen, which opens at 12:30 for brunch on the weekends, so we took the opportunity to check out the cat café across the street. Matt wasn't too interested but we all know that I'm destined to be a crazy cat lady in the future, so needless to say I was very excited to see all of the fluffy cats.
Once it was time for us to eat, we popped back across the street and grabbed a table while the restaurant filled up around us.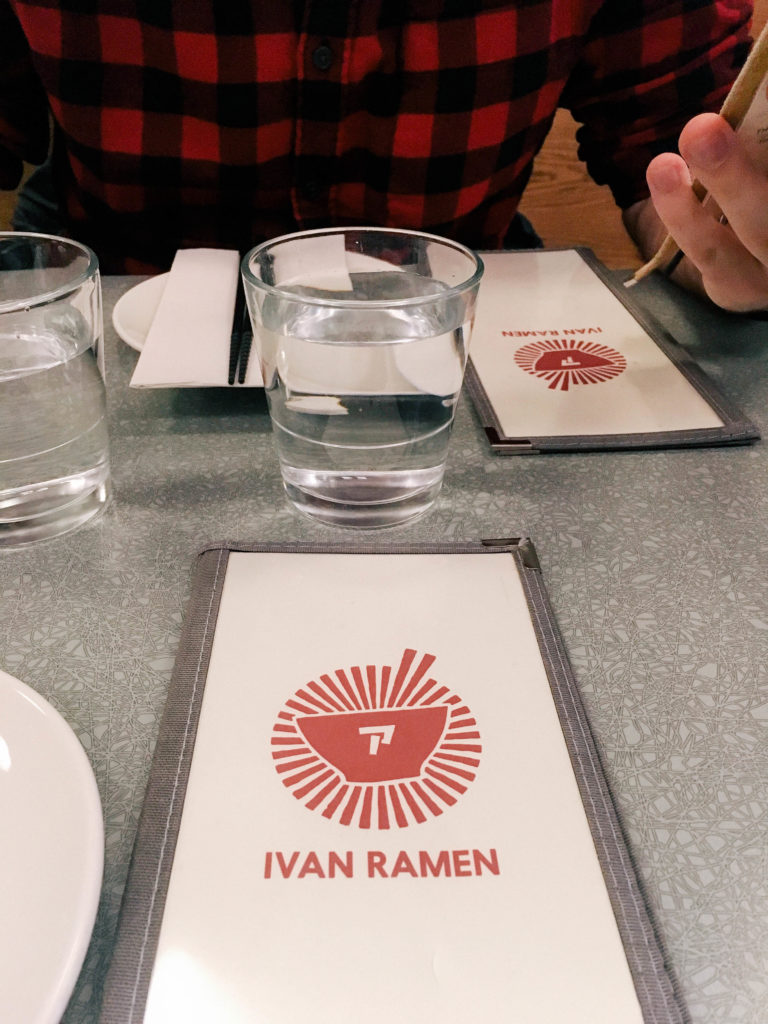 After a debate about what we wanted to try, although we sadly couldn't order the whole menu, we decided to start brunch with the steamed pork buns.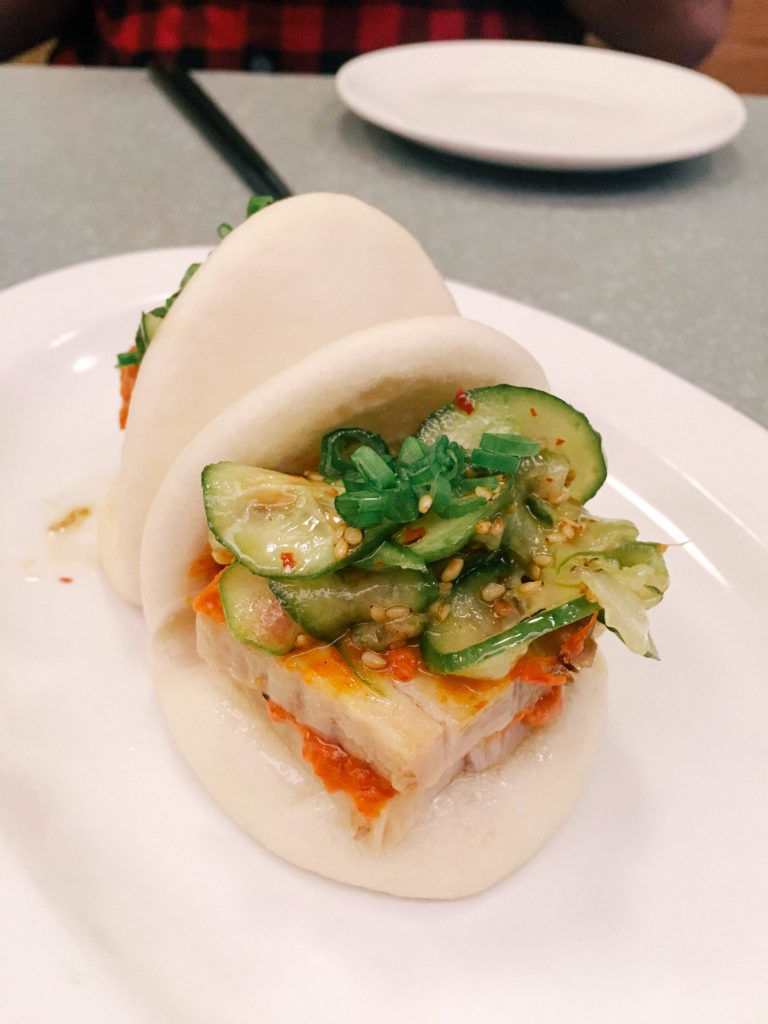 Ivan Ramen's pork buns are a literal dream come true, with spicy pickles and the tenderest pork shoulder you can imagine. Plus I love steamed buns because they taste like little clouds when you bite into them!
The next course was, you guessed it, two bowls of piping hot ramen. We both ordered bowls from Ivan's Specials selection, which were also popular among the tables around us.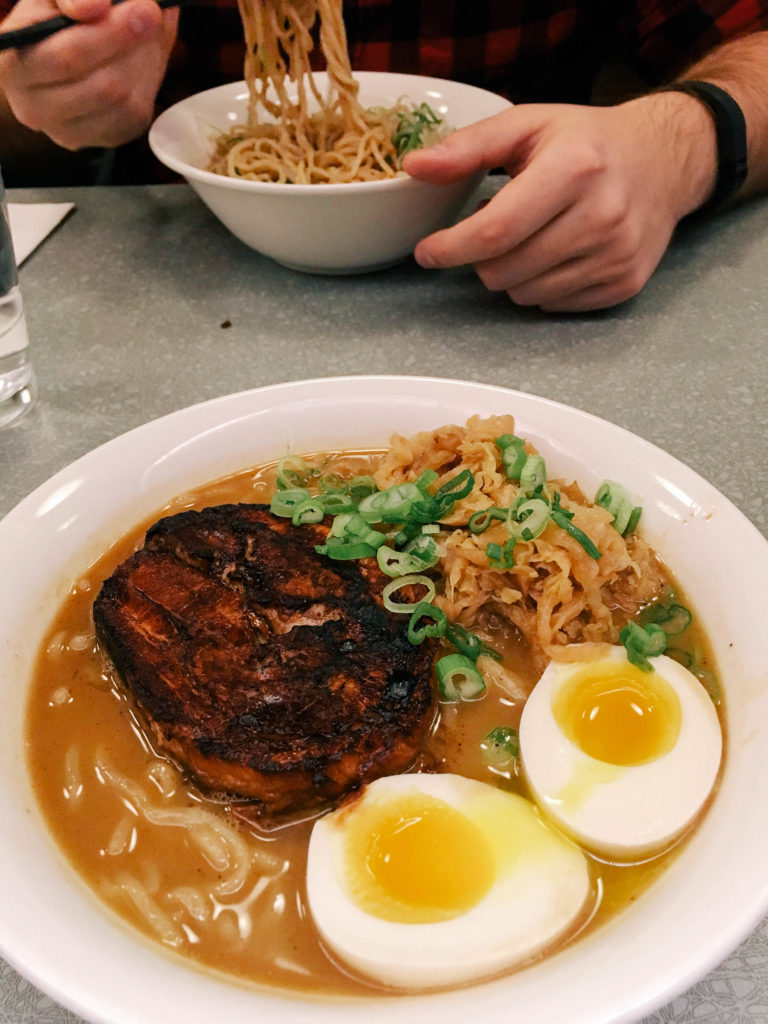 Matt ordered the Triple Pork Triple Garlic Mazemen bowl, with whole wheat noodles and pork belly two ways.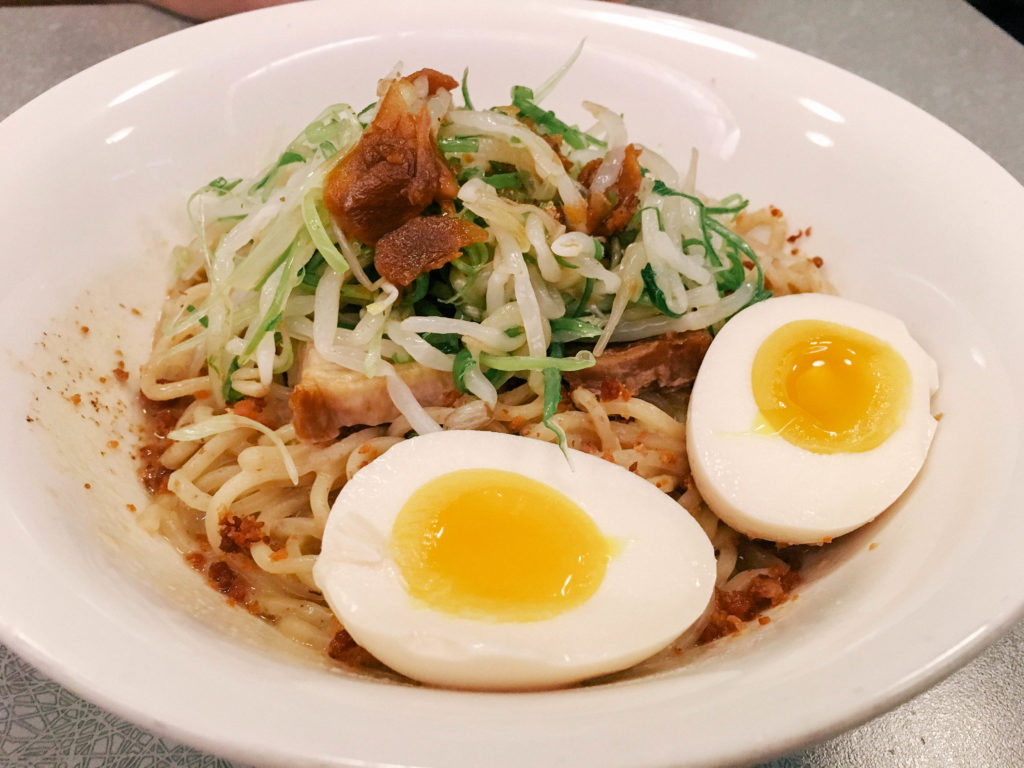 I went with the Shoyu Tonkotsu Ramen bowl, which came in a thick broth, pork belly, lots of scallions, and thick noodles.
The broth was delicious, albeit too thick for me to finish after eating all of the noodles and each scallion because I'm a bit of a scallion-freak.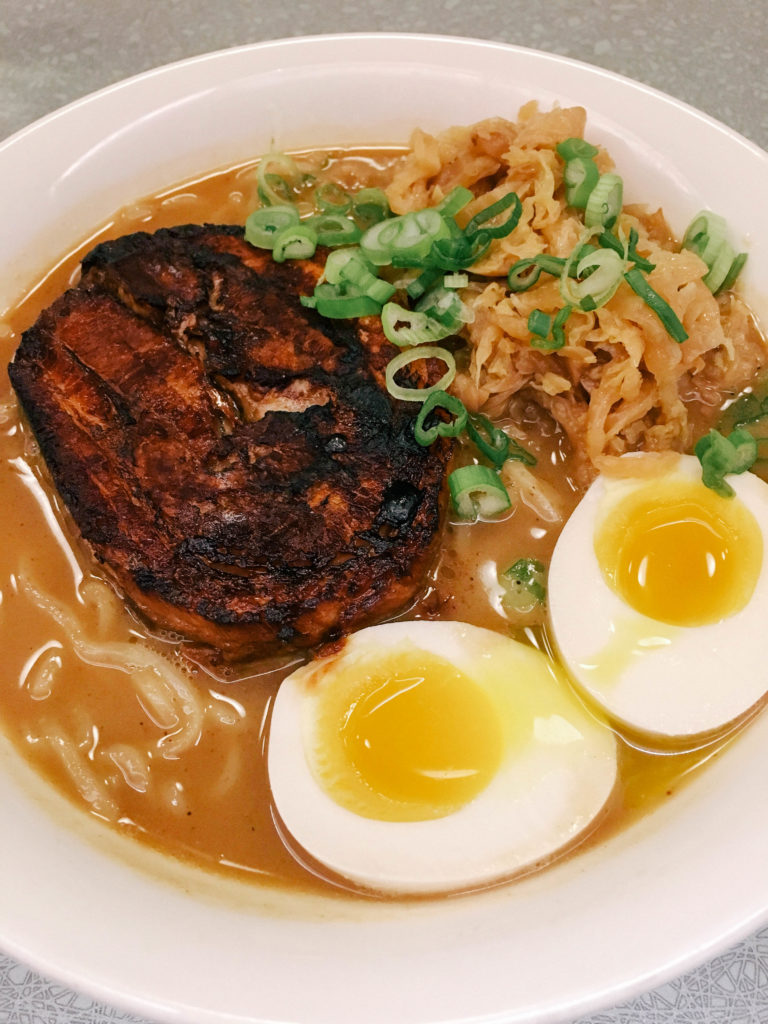 What's your favorite winter go-to meal?? I've never actually made ramen for myself before but now I want to make a bowl for myself!
Ivan Ramen
25 Clinton Street
New York, NY 10002