Who else loves snow days as much as I do?! There's nothing I love more on a winter day than heading out and explore the freshly fallen snow, mostly because I love how quiet the world gets after a storm.
Matt came up to visit me this past weekend and after getting stuck inside for almost all of Saturday because the snowfall was so bad, we were both super excited to finally get out of my small apartment and go for a walk. I mean, I love bingeing Netflix as much as the next person but I definitely start to feel a little stir-crazy if I physically can't leave my apartment.
So early on Sunday morning, we pulled on all of our winter gear and made our way out into the world. The sun was out in full force that morning, so although the weather app on my phone said that it was only 17 degrees F, it felt somewhat warmer in the sun! Plus having to walk through snow is a workout in of itself, so we were both toasty in no time.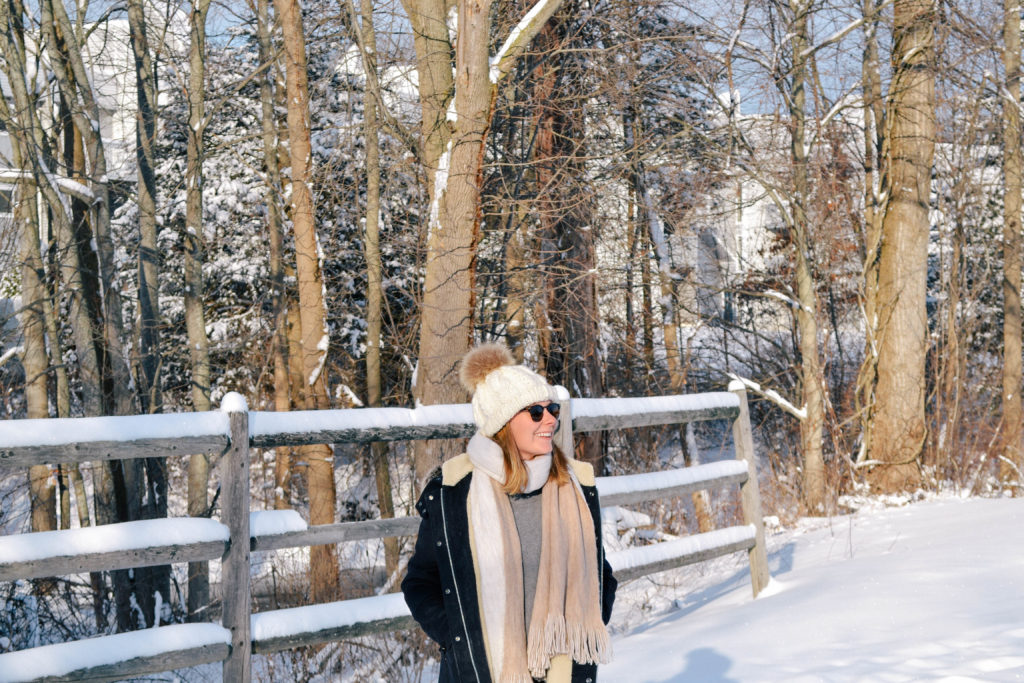 What are y'all's favorite winter activities? I love skiing and sledding!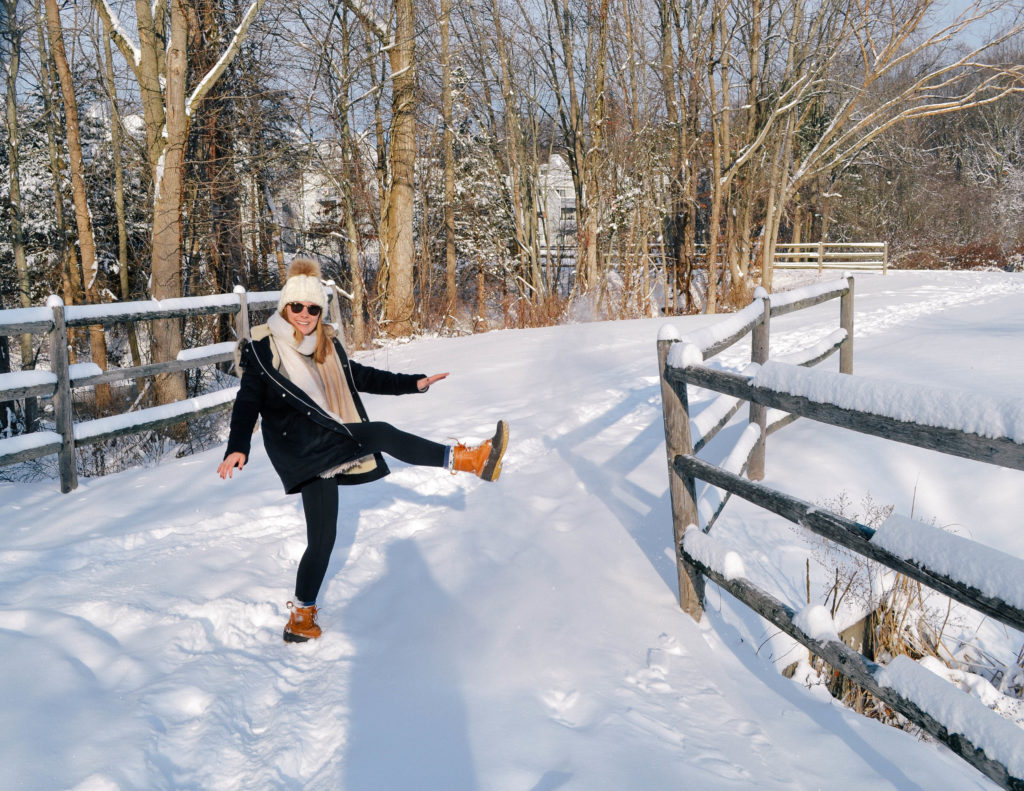 This trail is actually the one that I usually run on during the summer but you wouldn't know that just from these pictures since it was covered in 4-5 inches of snow. It's kind of crazy to think that we got so much snow in less than 12 hours!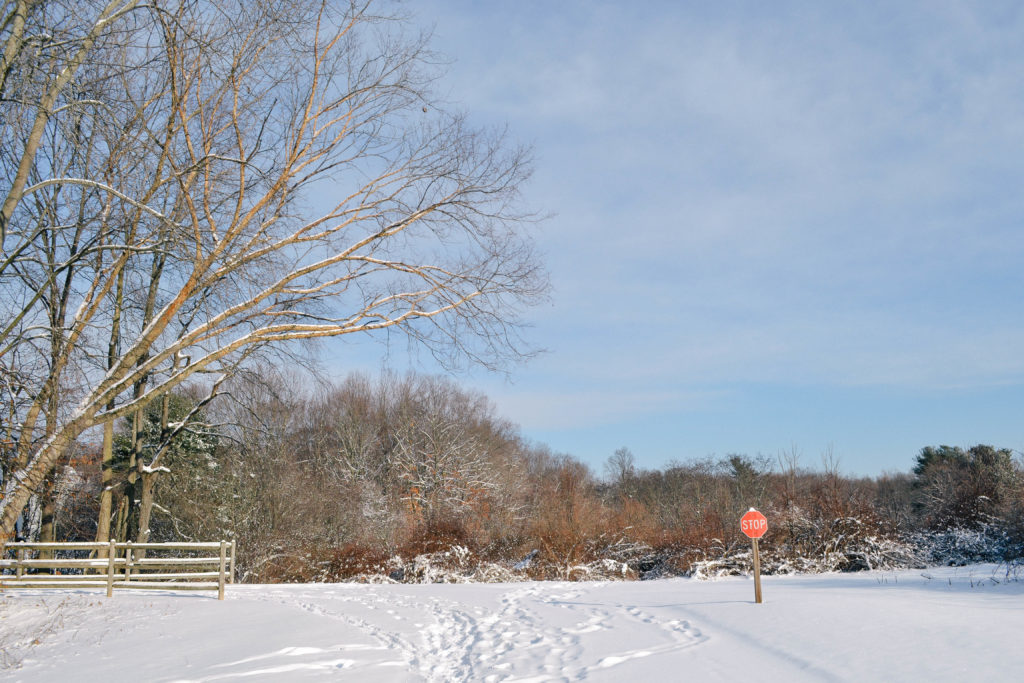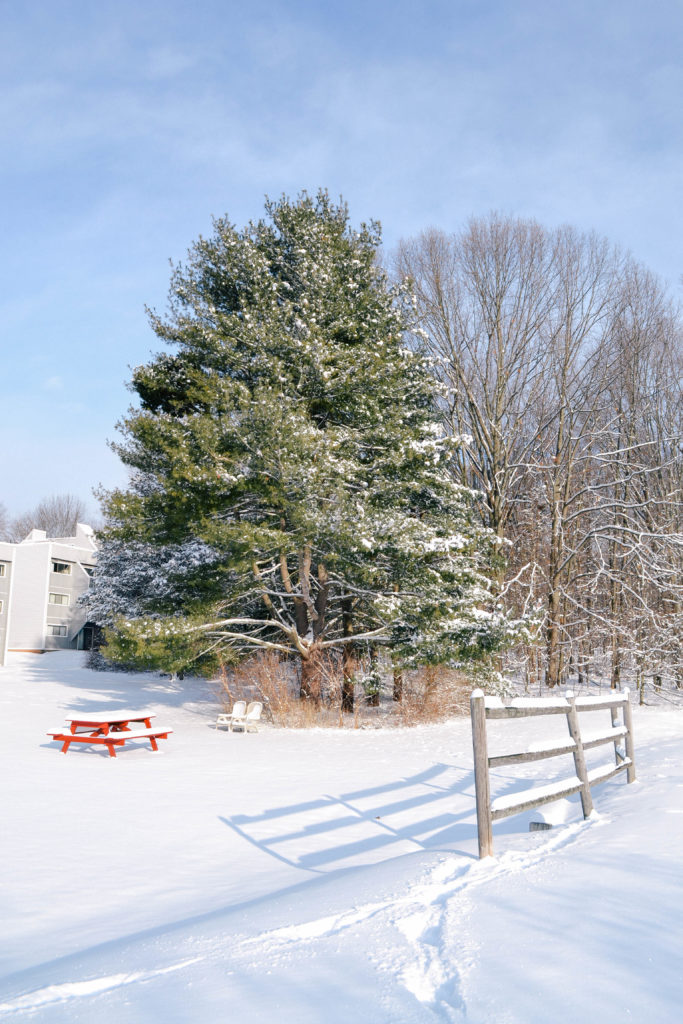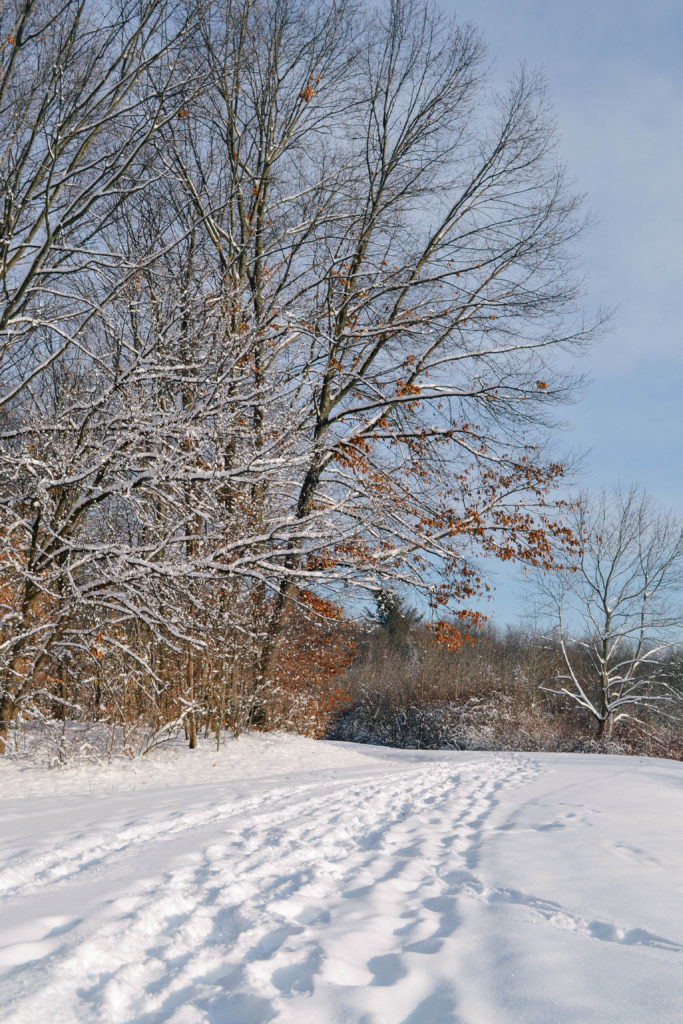 I'm not sure how much more snow we're supposed to get this winter, but if the snow days are this pretty I really won't be able to complain!