If you could only eat one meal for the rest of your life, what would it be? I love eating and cooking so you might think that I'd have to think about that for a minute but, without a doubt, I'd pick Sugarfish's "Trust Me" menu.
I'm a huge sushi fan and eat it at least once or twice a week, but the only other time I've had such fresh fish was when I was in Maui last year which is saying something considering that I was smack dab in the Flatiron district and not anywhere near the ocean. Plus Sugarfish offers a different sushi experience than I've ever experienced before by serving their sushi rice warm! Which you wouldn't think would make a big difference but the warm rice made it seem as if the sushi was melting in your mouth.
We woke up on that Saturday morning in a winter wonderland, with snow falling all around Manhattan as if we were living in a real-life snow globe. Right before we headed out for Sugarfish though it began to rain so by the time we made it to the restaurant, I was pretty drenched despite having carried an umbrella.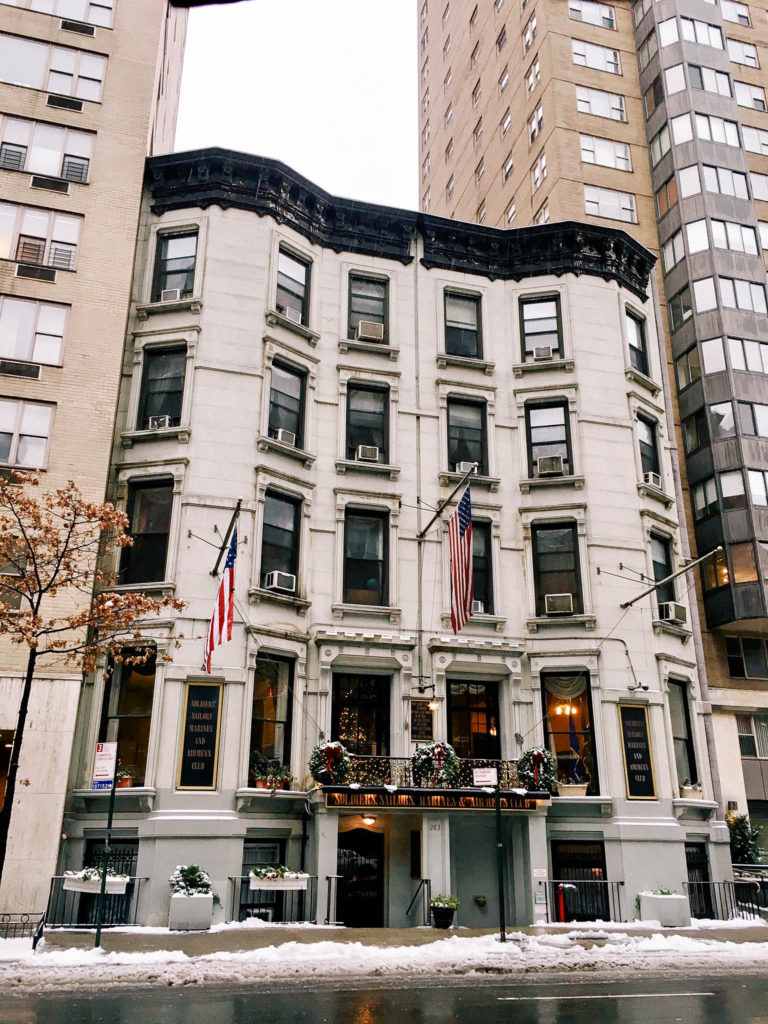 I swear that I actually do know the proper way to hold an umbrella! The rain was just hitting us from all angles.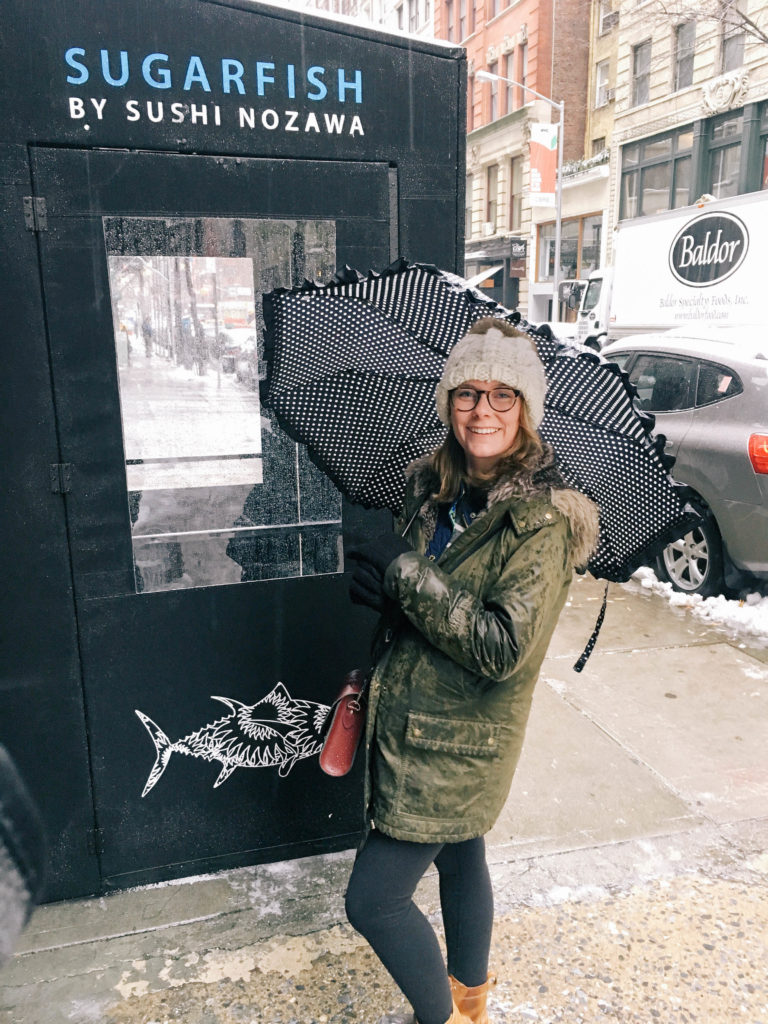 I was worried that there would be a line since Sugarfish is fairly new to Manhattan, plus my dad's told me how crowded all of their restaurants in Los Angeles can get, but we ended up actually getting there too early (shocking considering I'm constantly running late for everything) and so hung out at a coffee shop around the block because the weather was cold and rainy. About 15 minutes before Sugarfish was set to open, we headed back over and found that we were fourth or fifth in line so not too bad.
We were quickly seated and warmed up our hands around cups of hot green tea, as the waiter explained the menu. The creator of Sugarfish (and the man after my heart), Chef Nozawa, believes that sushi should be simple, with the focus of the experience on the flavor and texture of the fish.
Their most popular menu is called "Trust Me," although there is a "Trust Me Lite" and Nozawa Trust Me" as well. The standard "Trust Me" menu, which most diners order, gives you edamame, tuna sashimi eight pieces of sushi, and 2 handrolls. Which is basically a dream menu for me but definitely wouldn't be a good choice for those who don't like raw fish.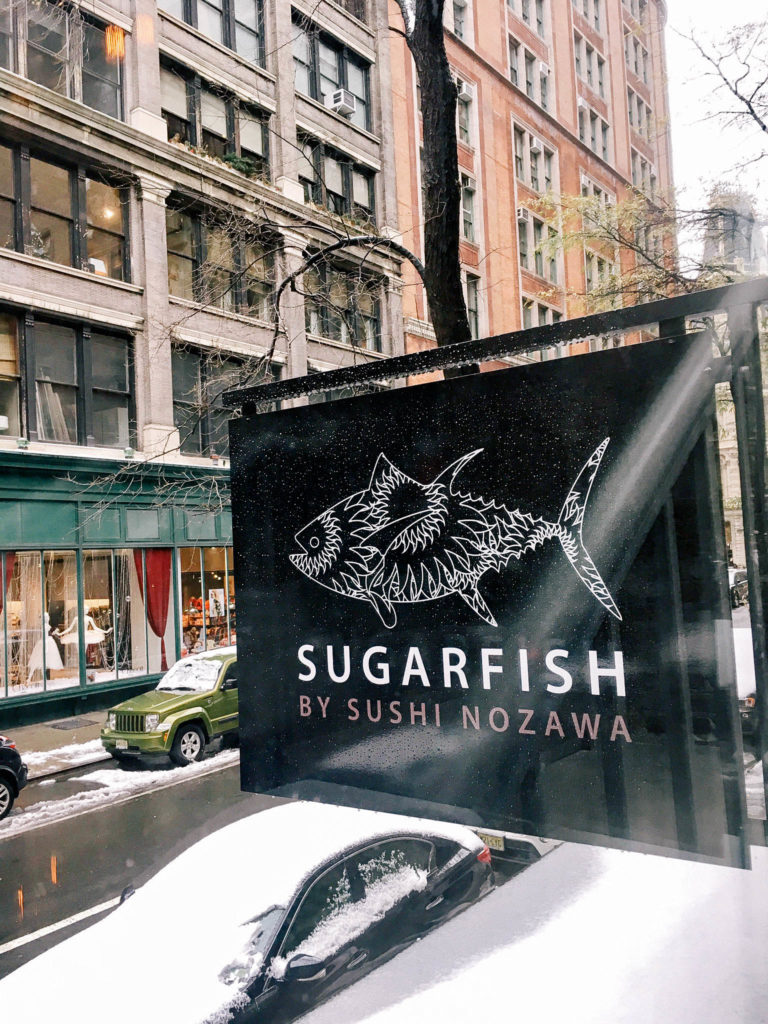 Because most people order from the three "Trust Me" menus, the food comes out quickly with one course arriving as soon as you've finished the last.
We started with a classic favorite of mine—edamame. I usually order edamame to start when I'm out for sushi since it's healthy, although I usually drown them in soy sauce which I think negates the fact that it's a vegetable.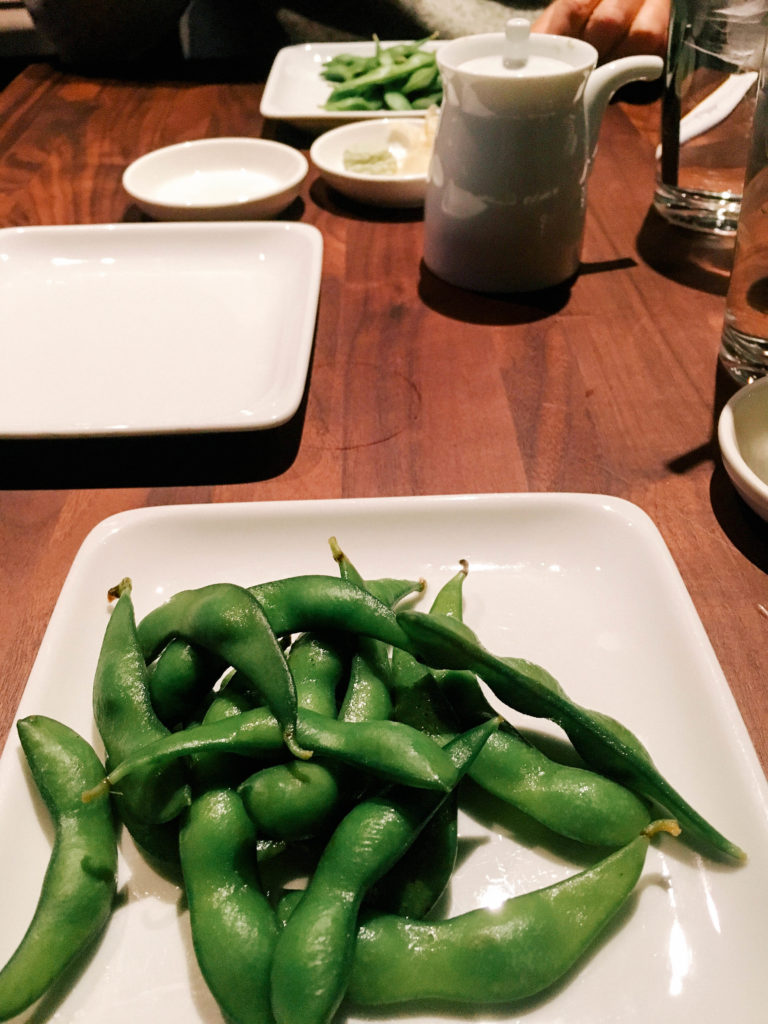 Our next course was the tuna sashimi, which had the richest texture and came in a tangy ponzu sauce that was so good that I was sorely tempted to slurp after I finished the tuna. I didn't though, so go me!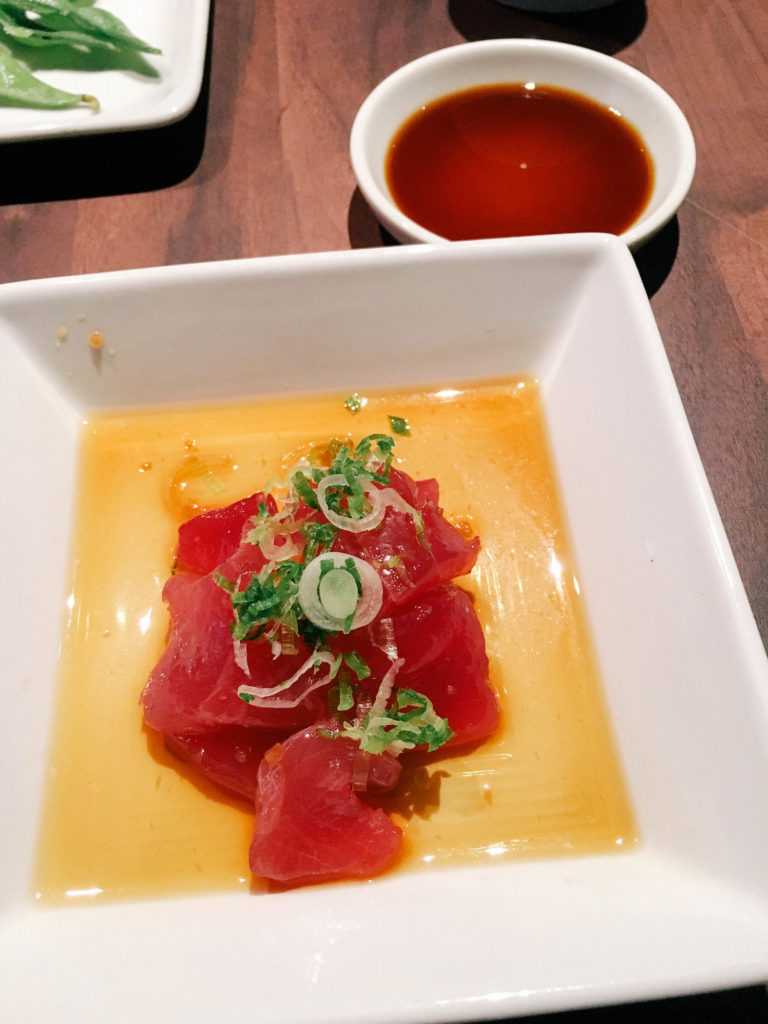 The first plate of sushi included salmon and albacore…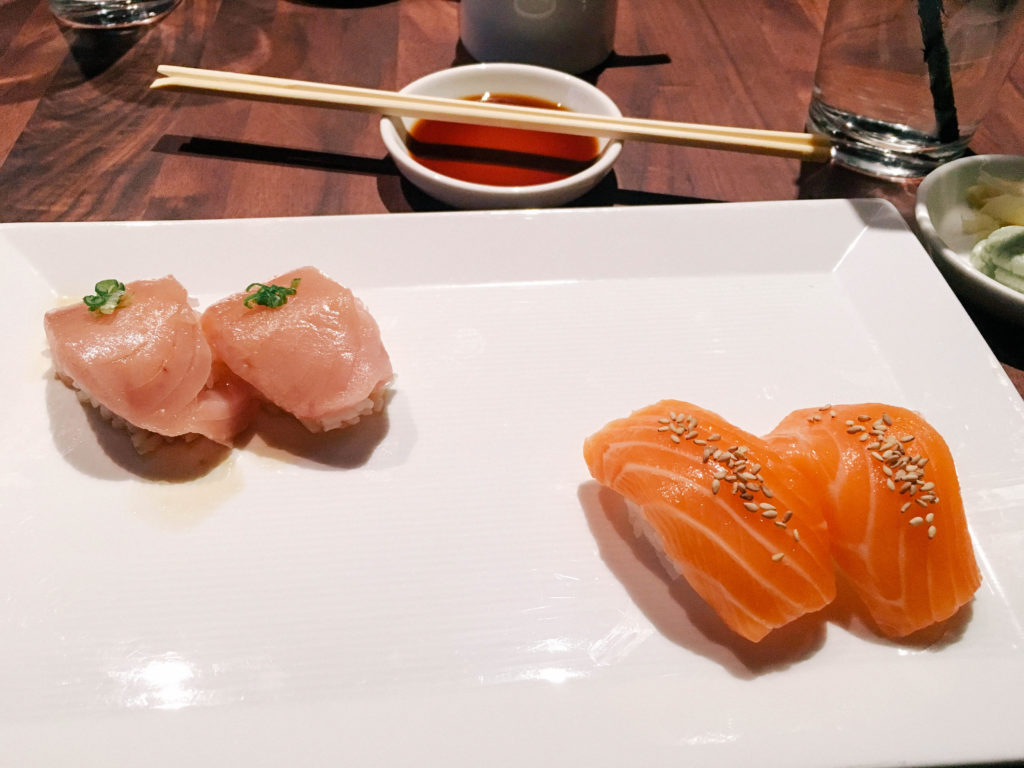 Followed by sea bass and yellowtail. So delicious!! Looking back I really should have ordered "Nozawa Trust Me" since I definitely wouldn't have minded eating a few more pieces of sushi along with what I got. Luckily my dad graciously shared with me so I got to try the scallop sushi, which blew my mind a little since I've never had raw scallops before. Sounds weird but is incredibly delicious.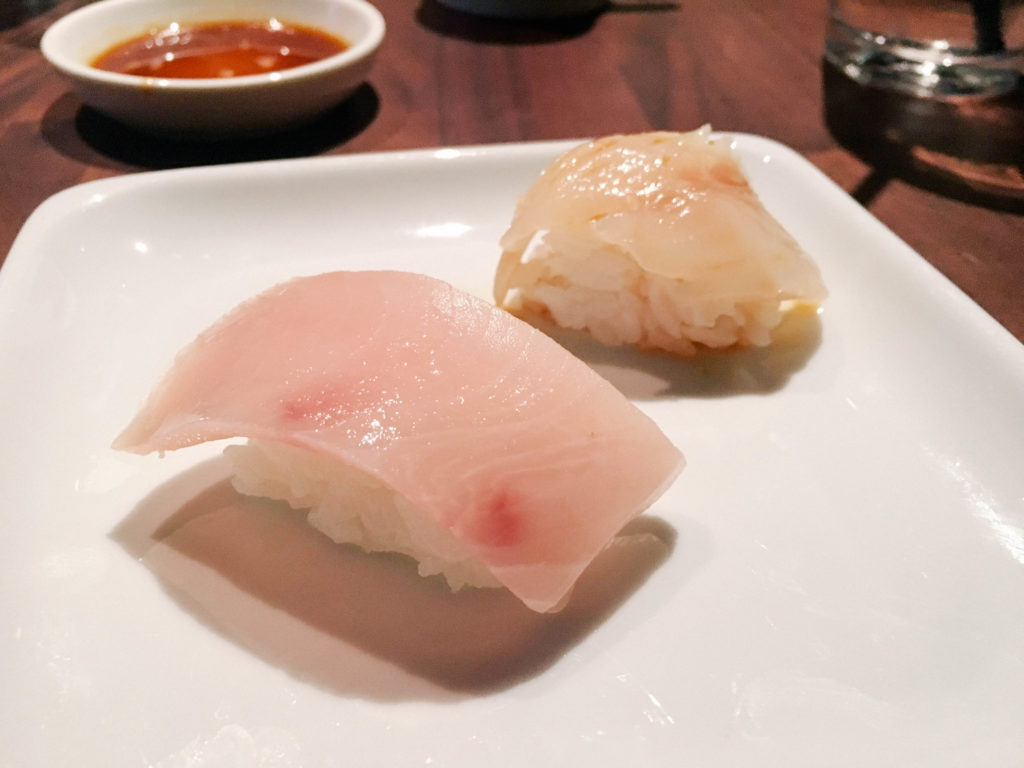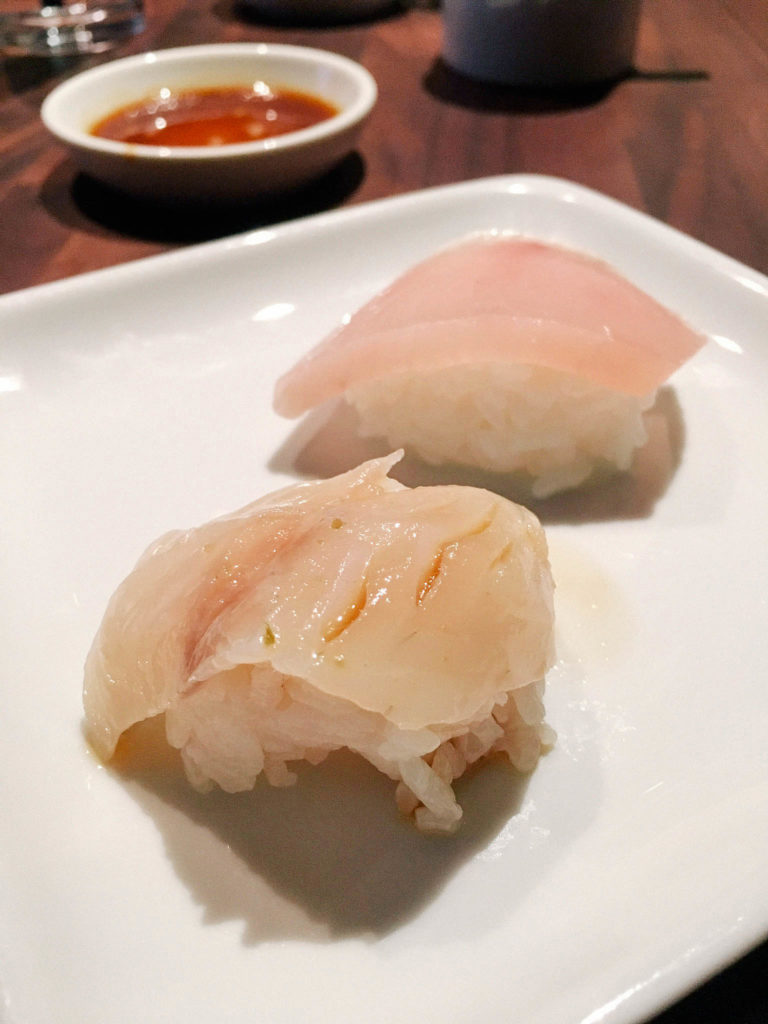 The final portion of "Trust Me" included a toro hand roll and a blue crab hand roll. And, as I said before, the crab hand roll was literally life-changing and I'm still dreaming about it.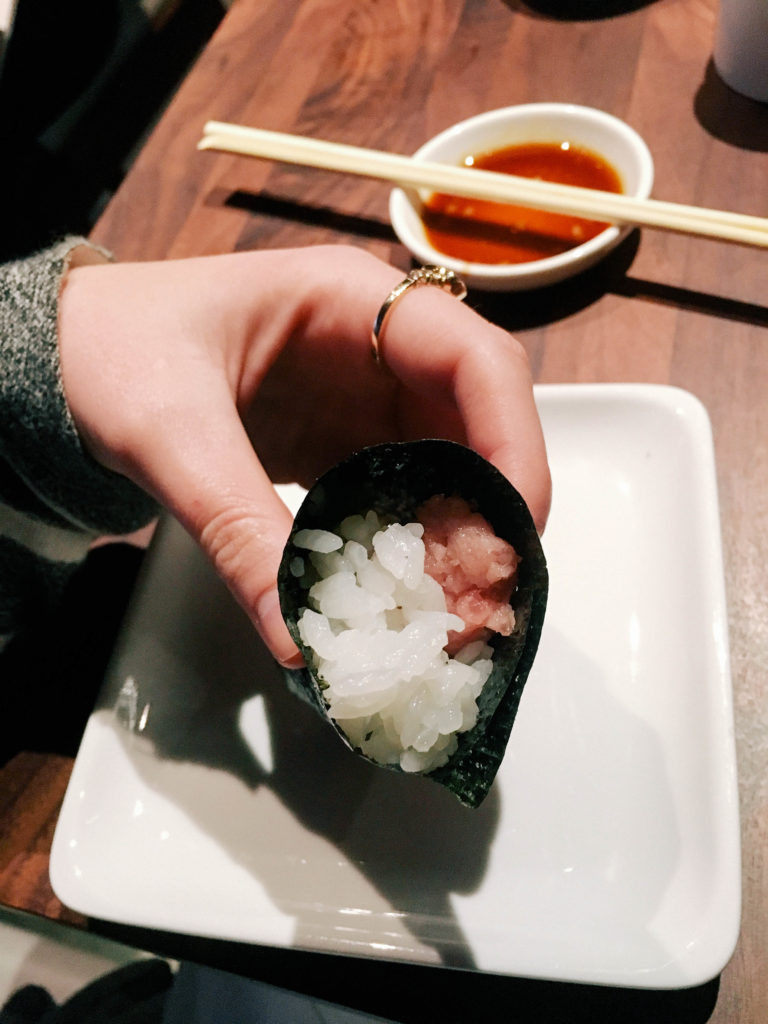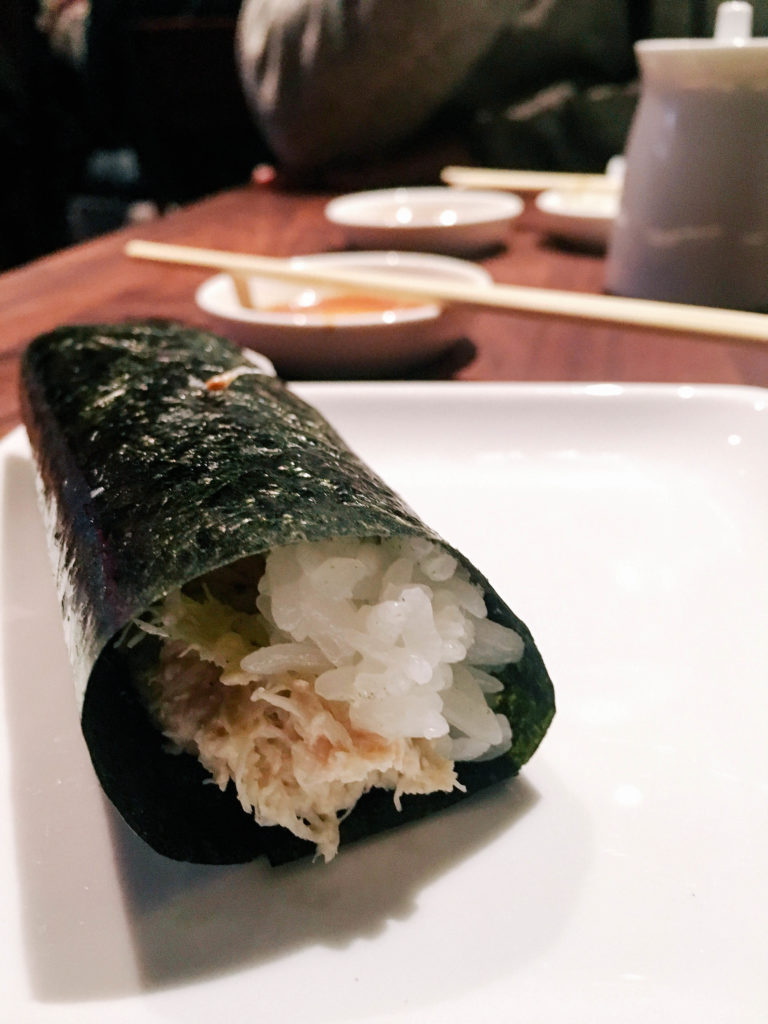 So if you're looking for an amazing sushi spot in Manhattan that'll have you nearly in tears over how delicious the fish is, be sure to stop by Sugarfish. Be prepared for a queue though since by the time we left, there was a 2 hour waiting period!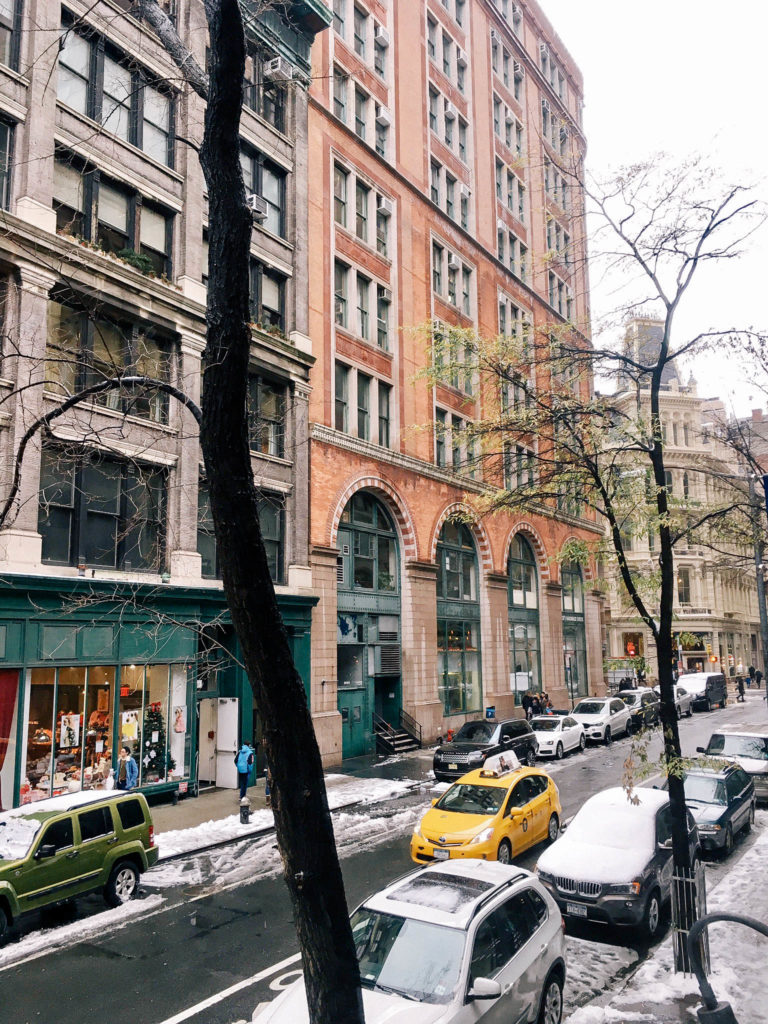 Sugarfish
33 E 20th Street
New York, NY 10003