Do y'all want to know how I found out about Nickel & Diner (and a lot of the other restaurants I've been to in New York City)? I literally googled "cool brunch spots in NYC" one day during my lunch break and hit the jackpot. I usually rely heavily on Instagram for foodie advice but I decided to take a chance on a random Refinery29 article I found, and we were not disappointed!
Matt actually works really close to Nickel & Diner so he knew the area well, which was a blessing since I'm awful when it comes to directions and am constantly getting lost because of it… We definitely would have been late if I had been in charge of getting us there! I'll stick with picking out the restaurants.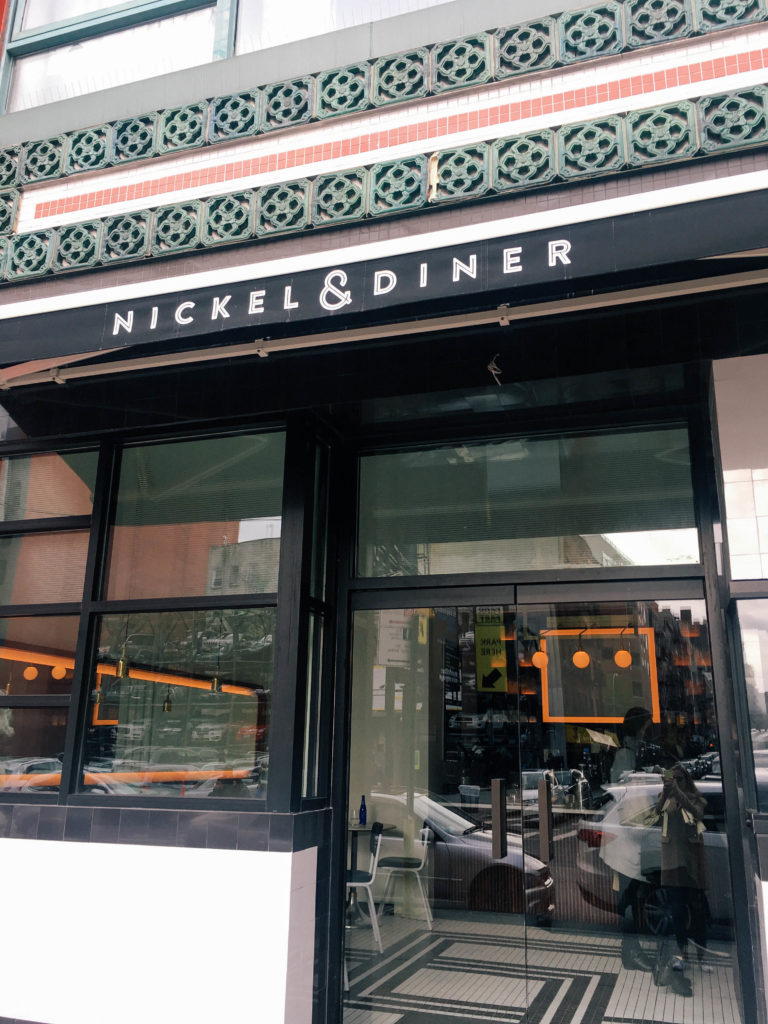 Nickel & Diner is a fairly new restaurant on the border of China Town so while the outside of the restaurant matches the other buildings around it, the interior looks very much like a modernized 1950s diner. There were large electric blue booths that were big enough to fit eight people, with very minimalistic decorations throughout the rest of the restaurant that I was totally into.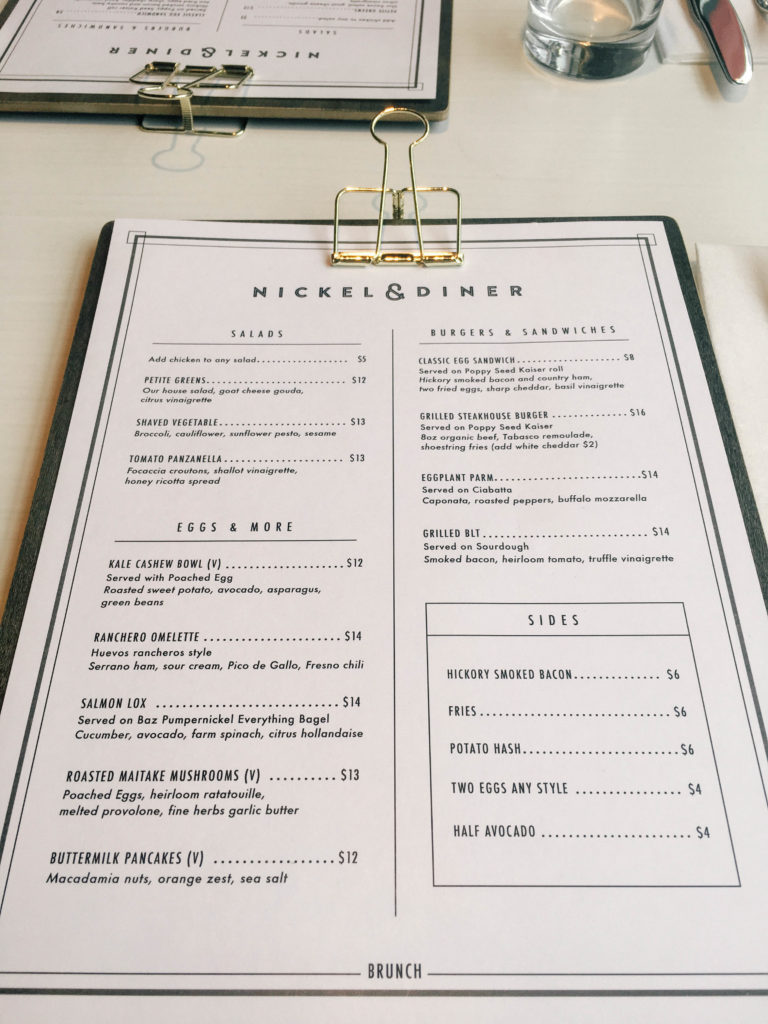 Speaking of minimalistic, Nickel & Diner has a smaller menu than other brunch spots around Manhattan but I didn't fell limited whatsoever. It was actually quite the opposite considering that I was internally debated for quite a while about whether or not it would be socially acceptable to order two meals just for myself!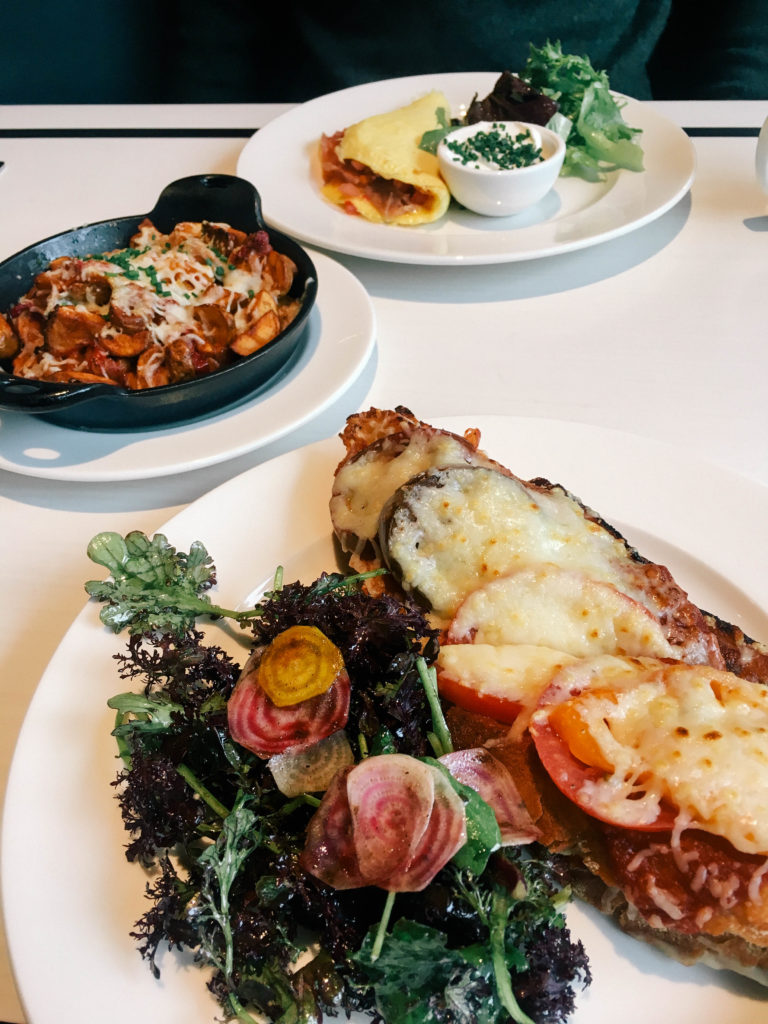 After some deliberation, Matt decided to show me up and be healthy by ordering the Ranchero Omelette while I went with quite the naughtiest item on the menu–the Grilled BLT. He's the worst, I know.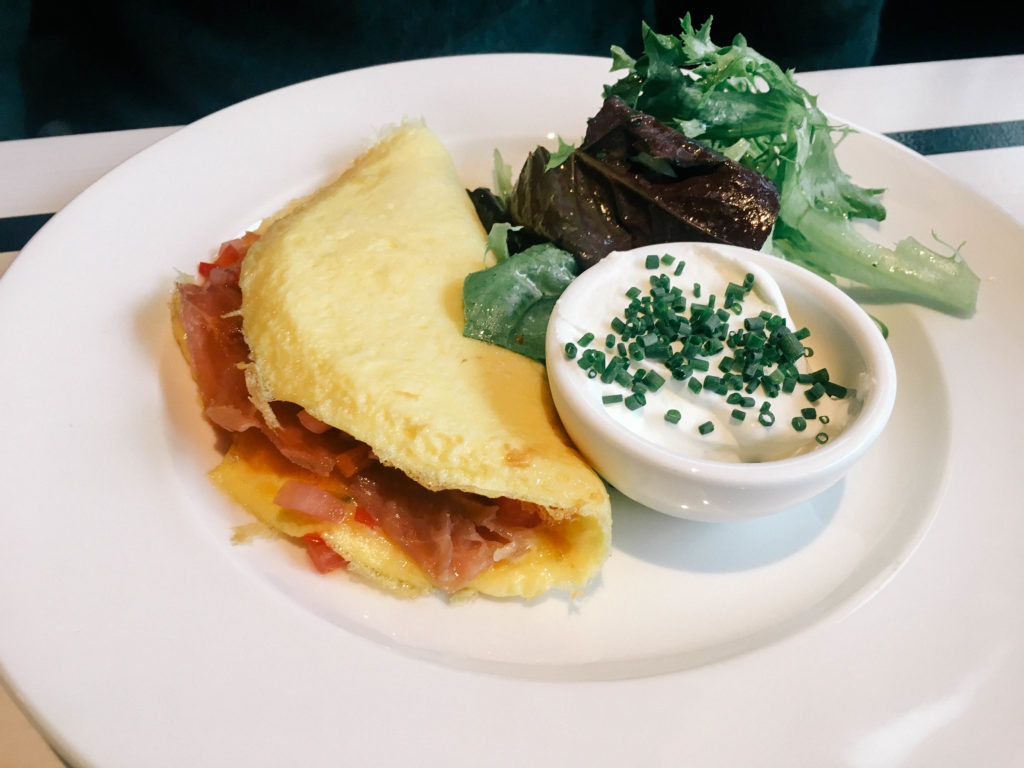 But to be honest, I don't regret my choice ONE BIT. I was honestly expecting your standard BLT that you can get anywhere but instead I was given a double decker sandwich loaded with smoked bacon, heirloom tomatoes, and truffle vinaigrette. All topped with melted cheese that still has me drooling. So literally the coolest sandwich I've ever eaten.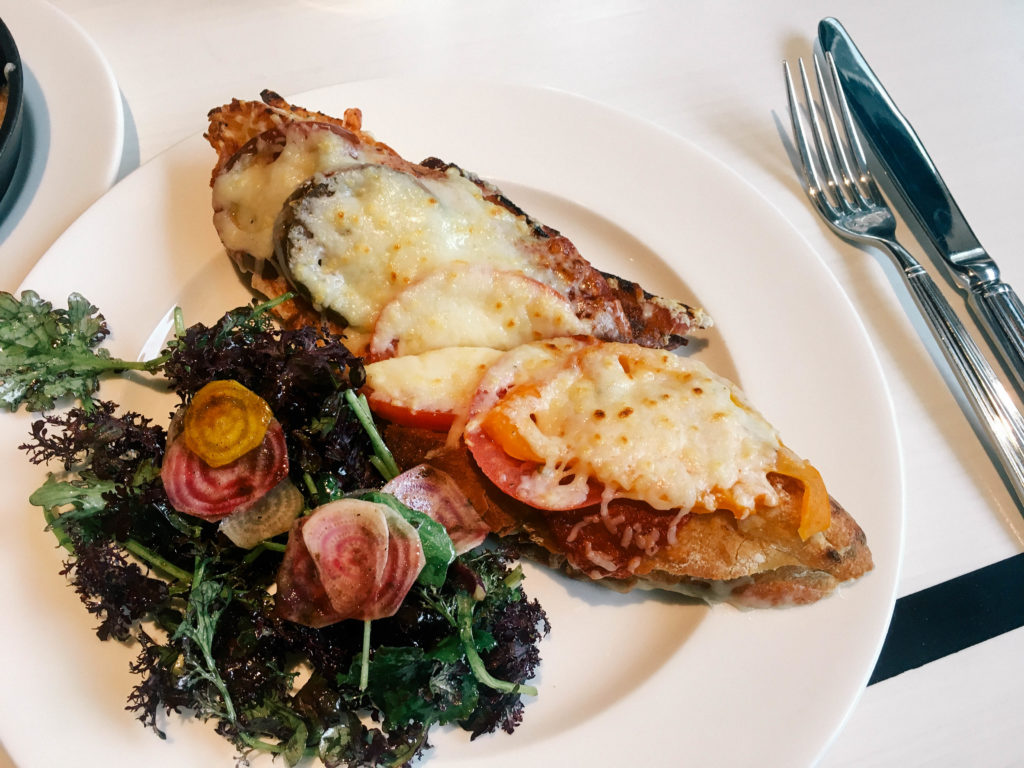 We also split a side of the most delicious potato hash, which had peppers and onions all thrown together.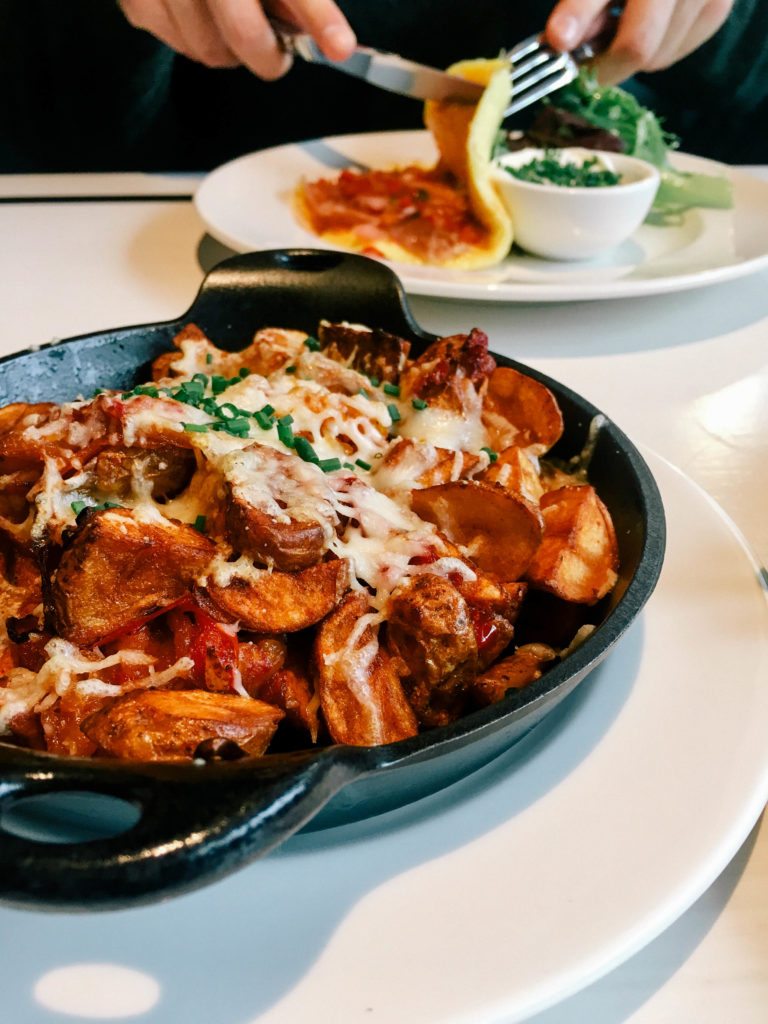 I'm happy to report that not one bite was left that morning! Which is fine with me since it's starting to get really cold up here and I need to add some extra fluff to stay warm this winter!
Nickel & Diner
1 Howard Street
New York, NY 10013