If you had seen how much bacon I ate this weekend (hint: too much), you would never know that I had been a semi-pescetarian for over 10 years. I still don't eat much red meat nowadays, and prefer to stick with locally sourced meats, so I always enjoy finding yummy new vegetarian restaurants while in New York City. Which worked out well the other weekend for both my sister and I since she's a pretty strict vegetarian.
After a little research, I picked out by CHLOE for our first meal together in the city and we were not disappointed by all of the hype!
There are a few locations around the city and we stuck with the one closest to Penn Station since Maddie was starving by the time her train got in. We grabbed a table and then I went up to the counter and ordered enough food for at least six people to split between the two of us.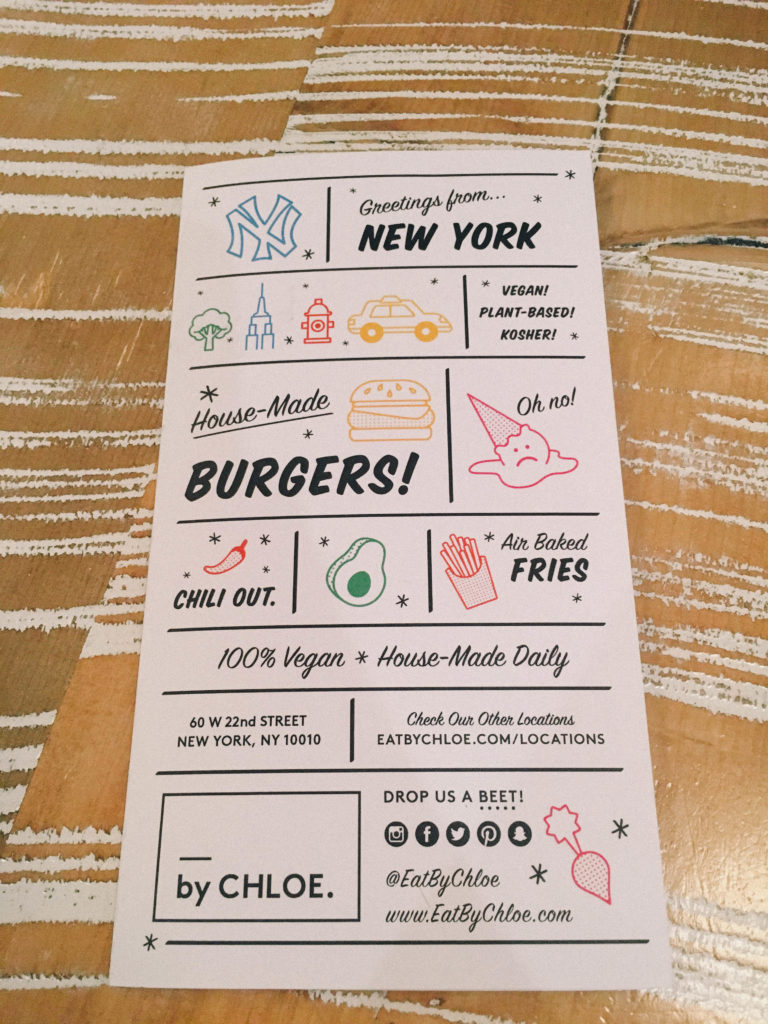 We luckily got there right before the Saturday afternoon lunch crowd swarmed in, and so we settled in and chatted until I heard my name called and practically ran back to the counter to pick up our food. Y'all think that I'm kidding but I actually did kind of do a half run haha.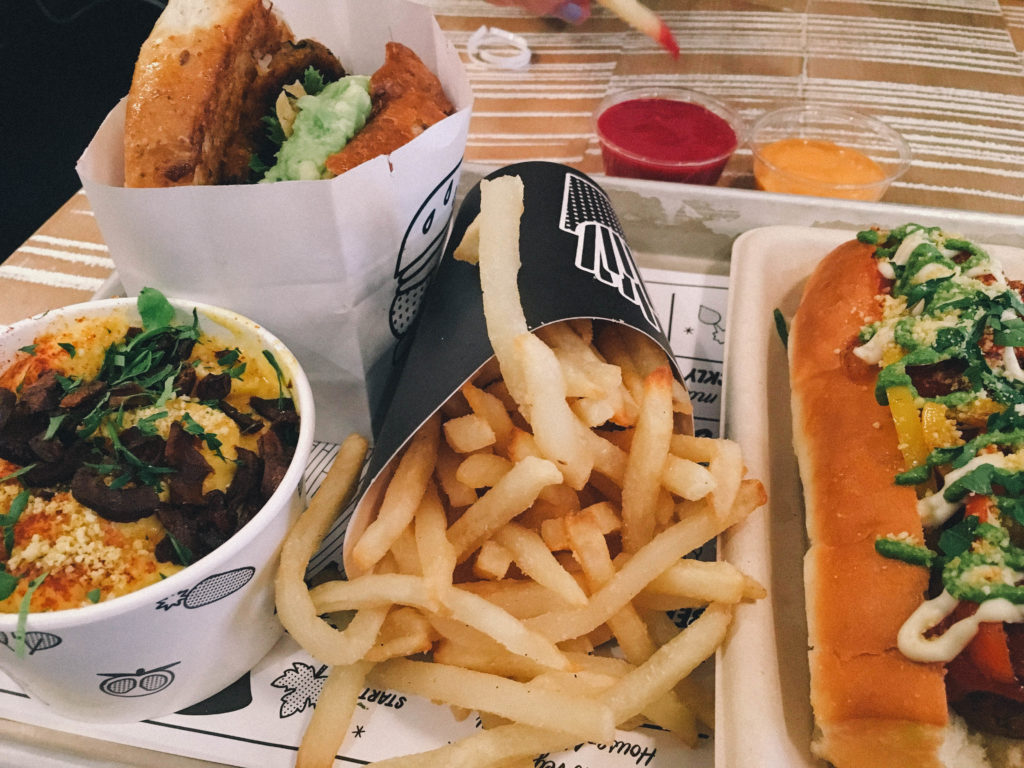 I ordered the Pesto Meatball Sub, which was made of Portobello mushrooms + veggies, while Maddie went with the Guac Burger. She considers herself to be a bit of a veggie burger aficionado and happily reported that this was one of the best veggie burgers that she'd ever had. Do y'all find that veggie burgers can be a bit bland tasting sometimes??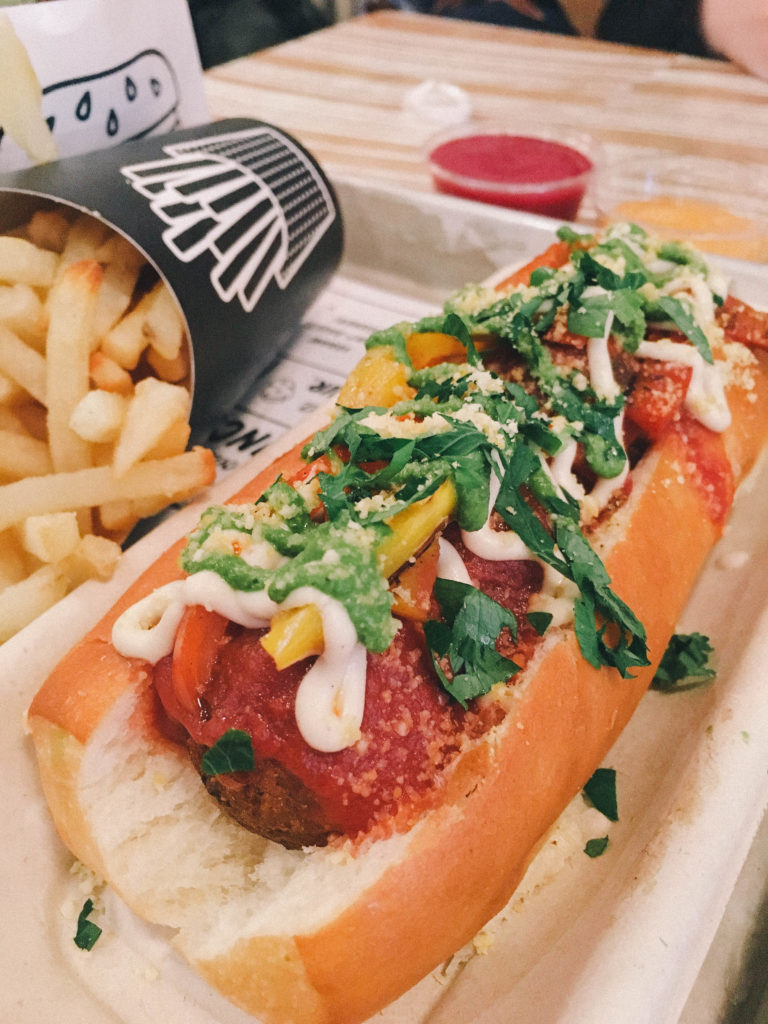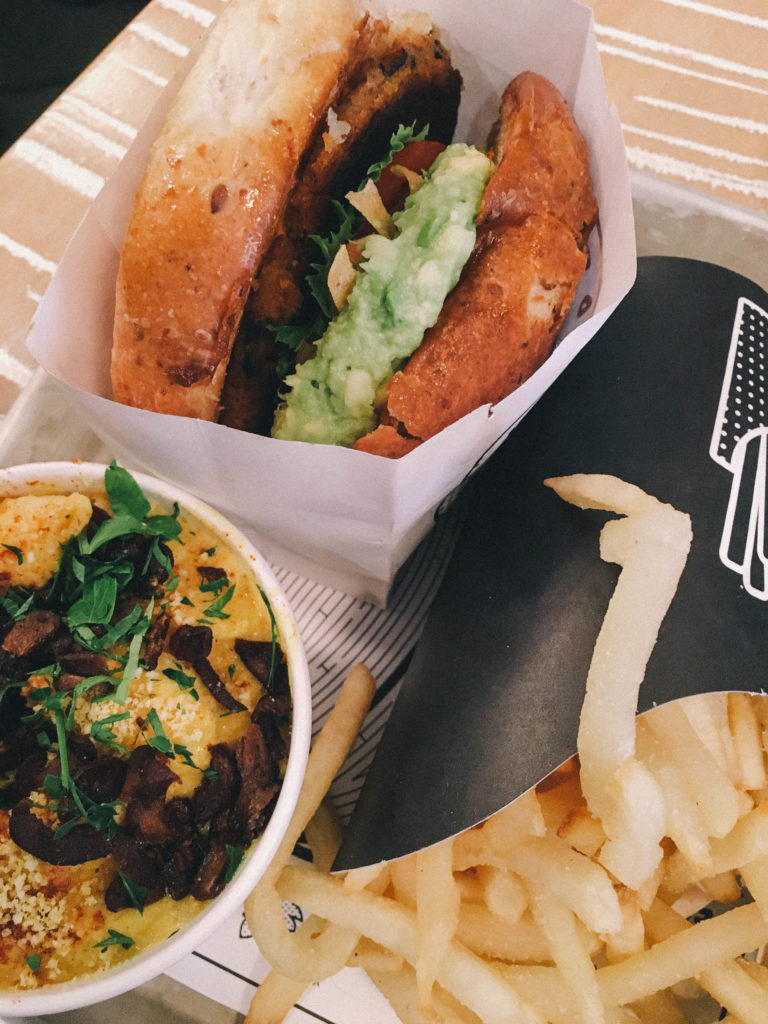 And a visit to by CHLOE would not be complete without indulging in their mac n' cheese side dish! Made with sweet potato-cashew cheese sauce and shitake "bacon" bits, which tasted so similar to real bacon that I was really confused at first, this was definitely my favorite thing that we ordered for lunch. We ordered a small portion to share but we both agreed that we probably both could have polished off two large bowls by ourselves.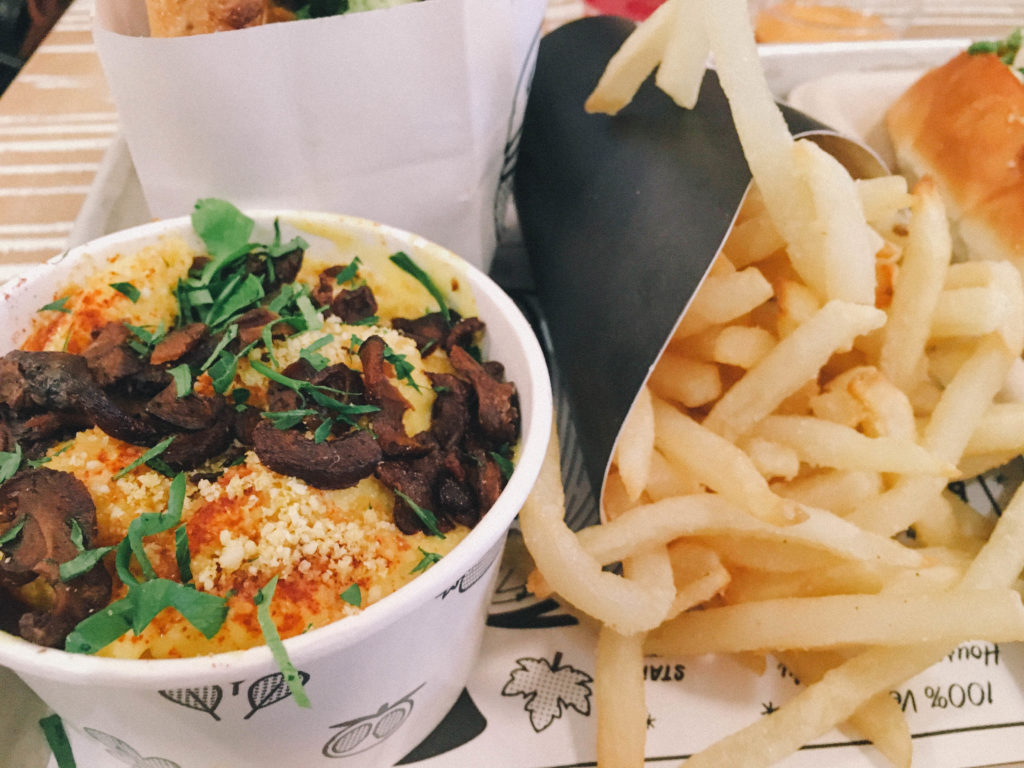 We also ordered a side of fries, more because we wanted to try by CHLOE's beet ketchup than because we were really craving fries. That fact, of course, didn't stop us from eating them in record time though. And I'm here to testify that although it wasn't my favorite, I would definitely dip fries into beet ketchup again!
After the heaviest meal ever, we made our way over to Central Park to enjoy the sunshine and walk off the 8 bazillion calories we'd both just ingested. Can't complain about that view though!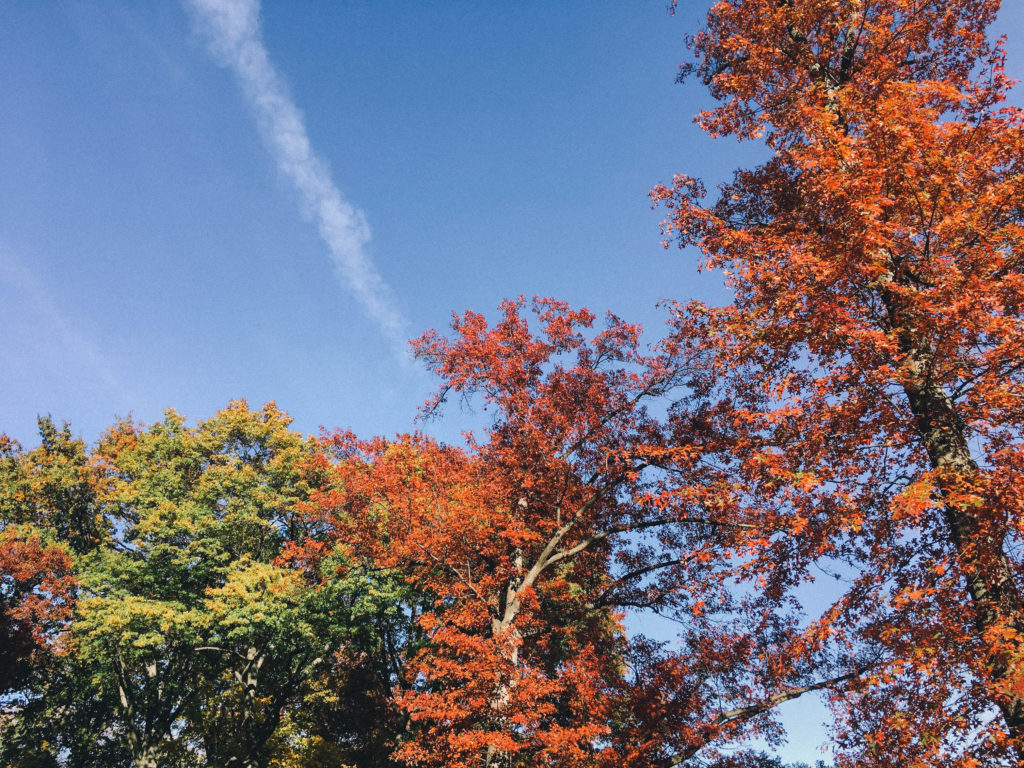 by CHLOE
60 West 22nd Street
New York, NY 10010