There's nothing that I love for breakfast more than a good bagel. Most mornings I stick with my usual smoothie, but if I'm in the city I like to indulge myself. Because although I'm not one to try and perpetuate stereotypes, New York City honestly has the BEST bagels and pizza in the world.
And one of my favorite spots in the city to grab a breakfast bagel that will fulfill all of my cravings is Black Seed Bagels in the Nolita area.
I've eaten at Black Seed a few times while visiting friends in the city since I moved up to Connecticut last year, but Matt had never been before and was eager to try it for himself after having listening to me rant multiple time about how much I love their bagels.
So early on Friday morning, we hopped on the subway and excitedly discussed what we were going to order. Am I the only people who loves studying menus and picking out what I'm going to eat before I even get to the restaurant?? I get so indecisive otherwise that it'll take be forever to pick out what I want to eat otherwise!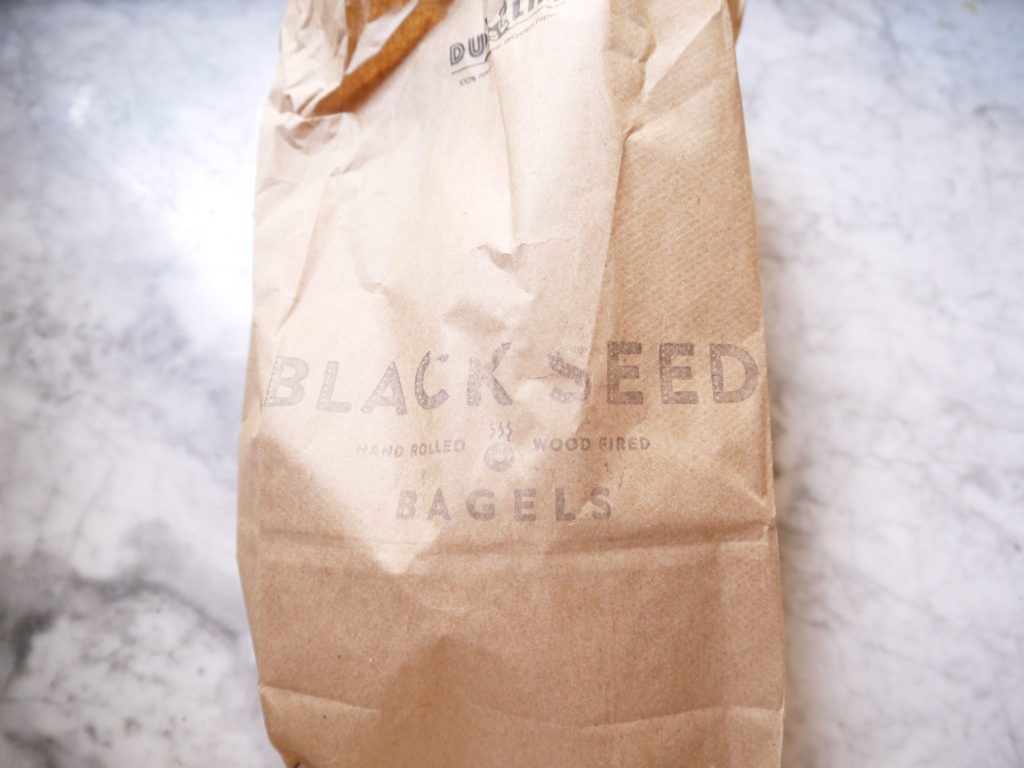 We enjoyed the sunshine, and what I imagine was one of the last true days of summer, as we walked through Soho in search of Black Seed. Luckily Matt was there because I have a horrible sense of direction, but we eventually made it and jumped into the ever-growing line of hungry New Yorkers.
Although I usually try to avoid waiting in any kind of line, Black Seed makes their bagels fresh behind the counter with every order. Which totally makes every bite of bagel worth the wait, in my opinion. Plus I got to sip on one of my favorite green juices while in line, which made the wait slightly more tolerable! Totally thinking about investing in my own juicer sometime soon so that I can save money and make my own juices.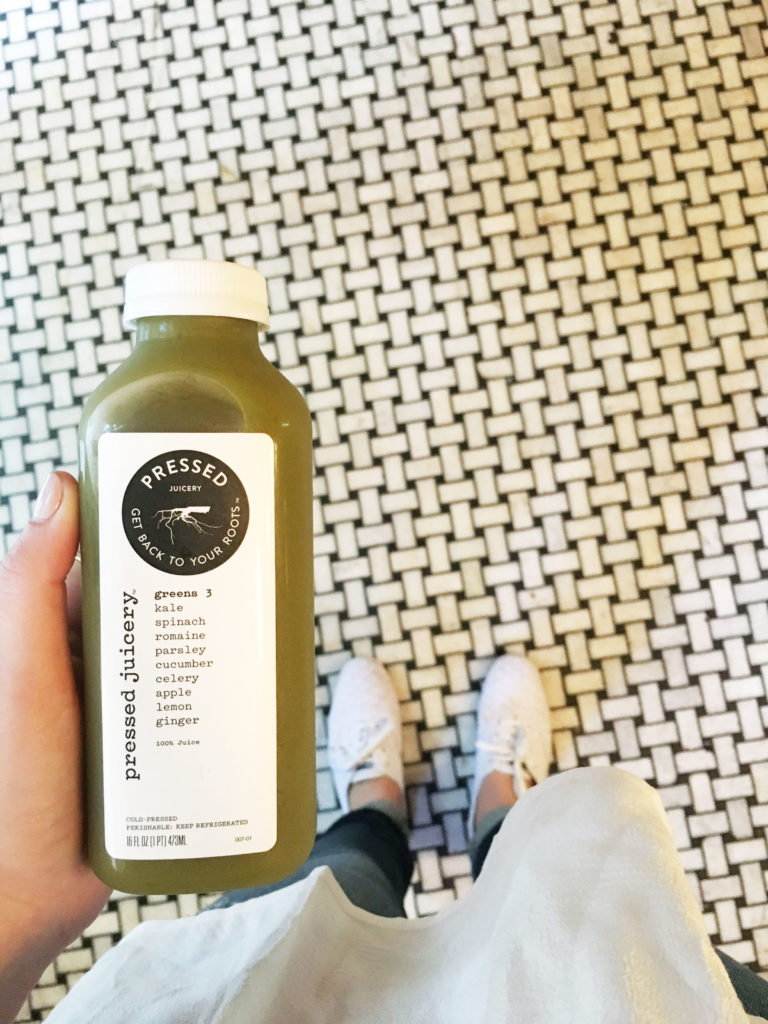 After lots of deliberation, I decided to go for the bacon, egg, and cheese breakfast bagel and Matt went with the sausage, egg, and cheese bagel.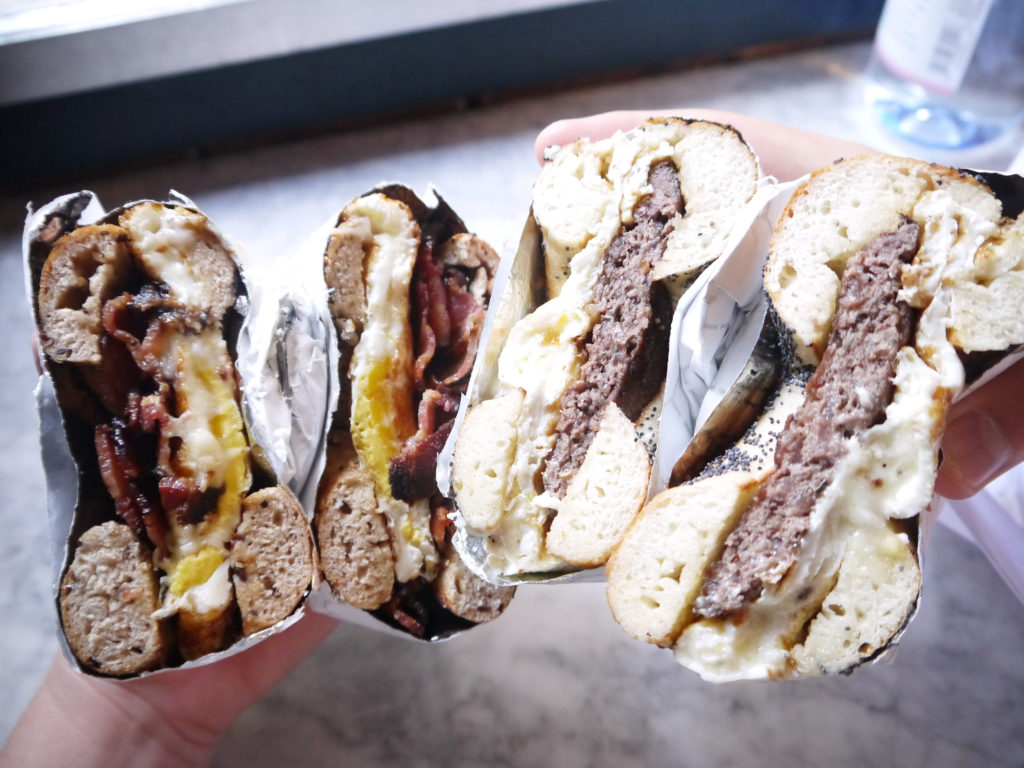 Black Seed is pretty small seating-wise but we were luckily enough to snag a seat at the bar, where we got to look out onto the street as we practically inhaled our bagels.
Eating + people watching = an AMAZING breakfast for me!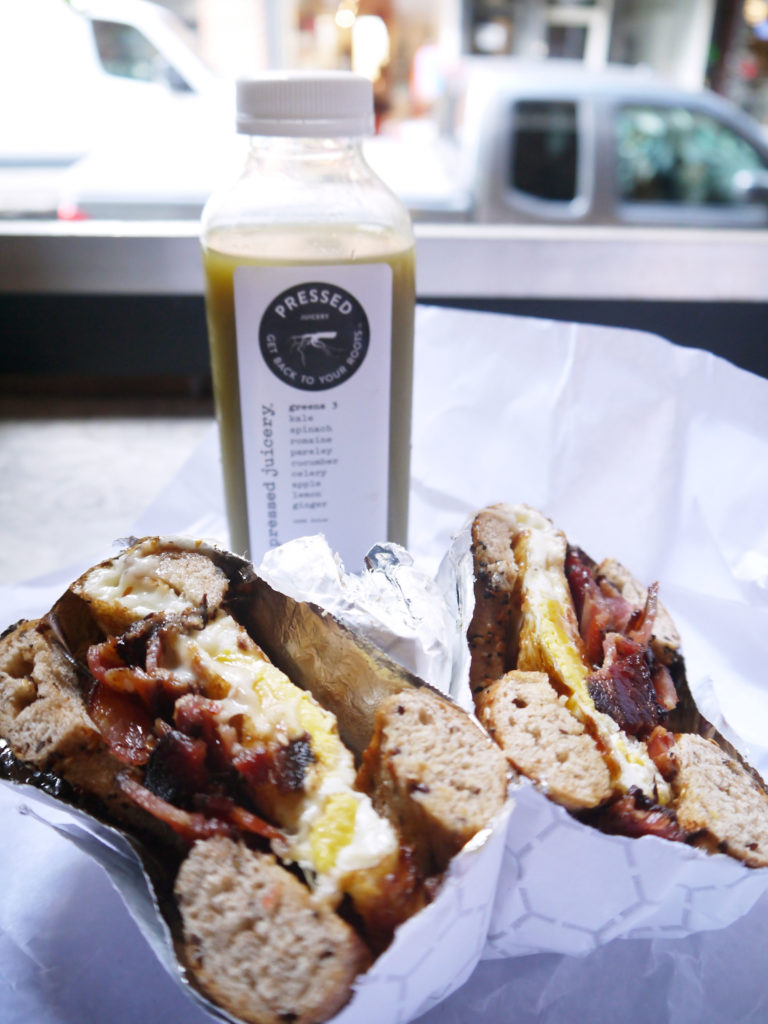 Do y'all have a favorite bagel spot in NYC? Black Seed Bagels (duh) and Ess-A-Bagel are two of my favorites!
Black Seed Bagels
170 Elizabeth Street
New York, New York 10012