After a weekend filled with bagels and a little too much wine (although, who am I kidding, one can never drink too much wine!), I've been trying to detox and put my body back on track. Which means hitting the gym extra hard and eating clean, i.e. eating salads for lunch at work and lots of protein for dinner. And drinking lots and lots of smoothies for breakfast.
If you ask any of my coworkers, they'll tell you that most mornings I come into work with my work BlackBerry in one hand and a smoothie in the other. Smoothies are just such easy ways to sneak extra fruits (and veggies sometimes) into your diet, that it's hard not to love them. Plus the way that I make my Peanut Butter & Banana Protein Smoothie is so decadent that it almost tastes like I'm eating dessert for breakfast!
I should preface this by saying that I am a total peanut butter fanatic, and could probably eat an entire jar in one sitting if I tried. Which is why this smoothie is a favorite of mine when I don't feel like making my normal green smoothie. Are y'all the same way? Let me know any of your favorite peanut butter recipes, healthy or not, so that I can try them for myself.
As you've probably guessed from the name of the smoothie, I add in a scoop of vanilla protein powder into my smoothie every morning. While this is totally optional, I like to think that the extra protein is helping me build muscle and I also just really like the taste.
INGREDIENTS:
2 bananas
1/4 cup plain greek yogurt
1/3 cup rolled oats
1 cup milk (or milk substitute!)
2 tbsp peanut butter
A scoop of Vega Protein & Greens Vanilla Powder
Dash of cinnamon
INSTRUCTIONS:
Add all ingredients into the blender and blend on high until smooth.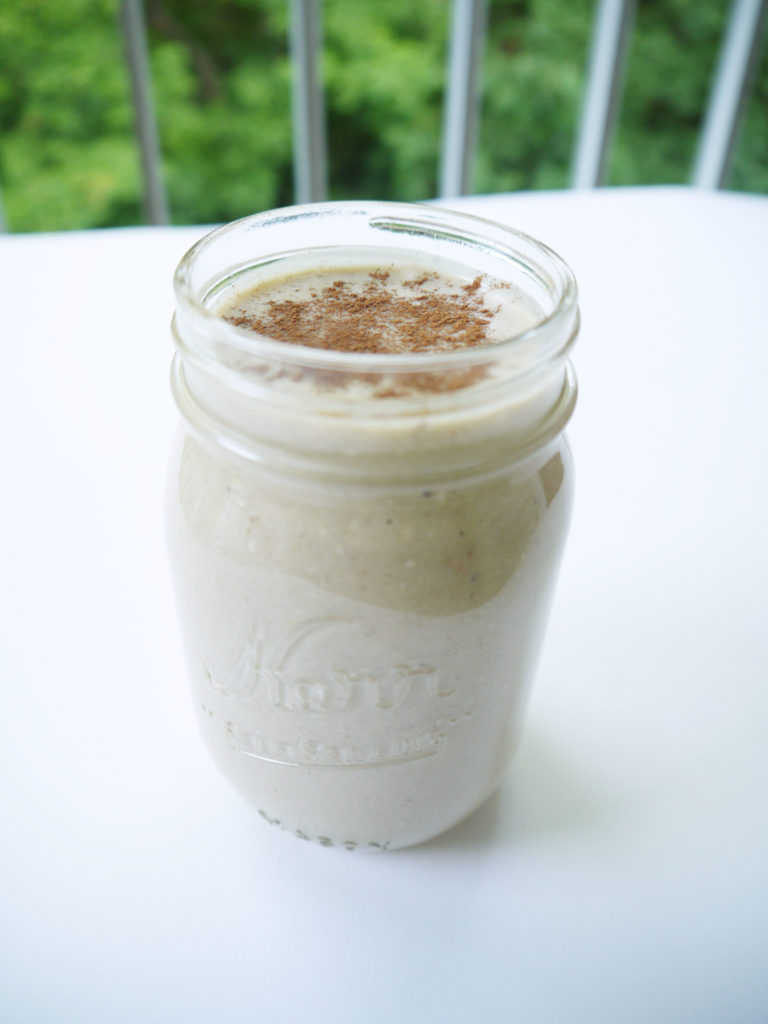 Let me know what your favorite smoothie recipes are so I can try them out for breakfast!!