It's Monday again, y'all!
With fall approaching ever closer on the horizon and the summer temperatures slowly starting to drop, I decided on a whim last week to take off Friday from work because the weather was supposed to be absolutely beautiful. And luckily for me, the weather forecast was correct!
After an amazing long weekend in New York City with my boyfriend, filled with eating, drinking, seeing friends and family, and just enjoying each other's company, I have to admit that it was a bit difficult to pull myself out of bed this morning when my alarm went off.
What are your favorite things to do in NYC? Obviously, one of my favorite things is to eat as many bagels as possible while visiting, and Black Seed Bagels is definitely a favorite of mine! I also always enjoy finding new restaurants to try (recommendations coming soon!), as well as just walking around the city and finding new sights and activities. On Saturday we went over to Brooklyn for Smorgasburg, which is food "flea" market that happens every weekend in the summer, and after stuffing ourselves with fries and poké, we walked back over the Williamsburg Bridge and came across a pour-your-own beer bar where we hung out for a while and cooled off.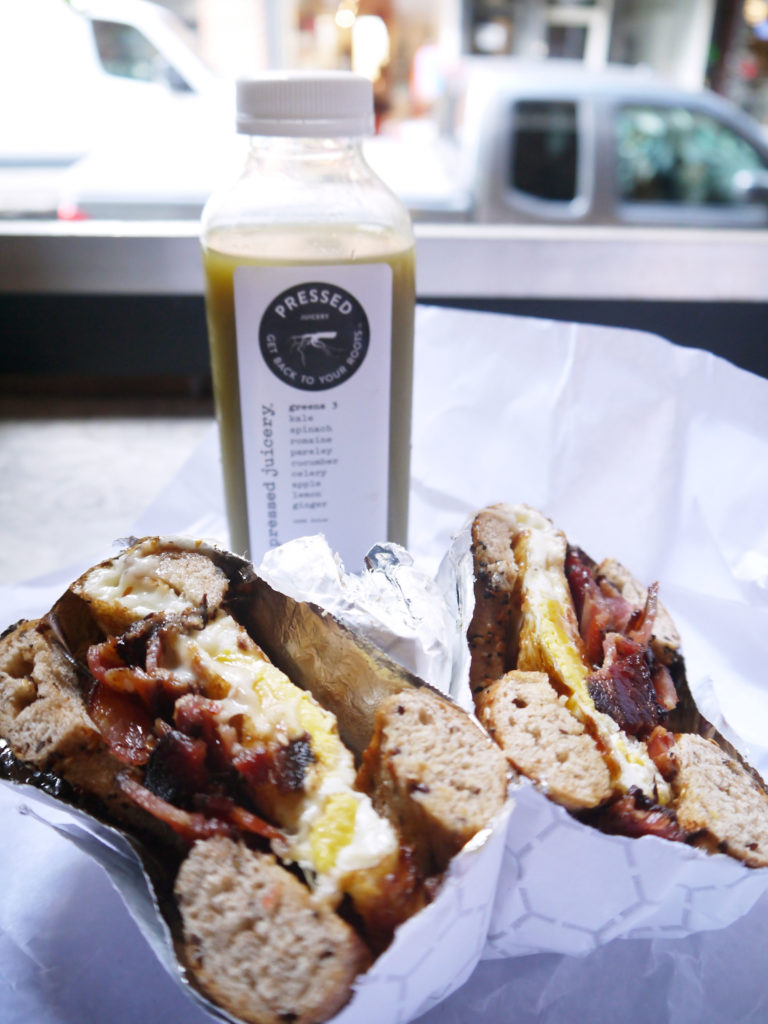 Another favorite memory of mine was getting to see a few members of both of our families, which is always such a blast to catch up with everyone. With the wine flowing almost as fast as stories are being told, it's hard to beat a group dinner where everyone is laughing and having a good time!
What did y'all get up to this weekend? Can't wait to hear your stories!