The fact that I visited Machu Picchu earlier this summer still feels a bit like a dream. After wanting to visit for so long, it's still hard to comprehend that I ticked off a major bucket list travel destination of mine even though I have the photograph evidence to prove it to myself.
So because I'm still a bit moony over our trip to Peru (and I'm sure that I've completely bored my coworkers with my stories), I've put together a few tips that might help out on your future visit to Machu Picchu!
When to Go
While Machu Picchu is open year round, there are better parts of the year to go. October through April is the rainy season in Peru, which means that there will be less of a crowd but you might get caught in a rain shower during your visit. May through September is the dry season, which means that there will be more visitors alongside you, but the weather will probably be gorgeous (for reference, my family and I went in June).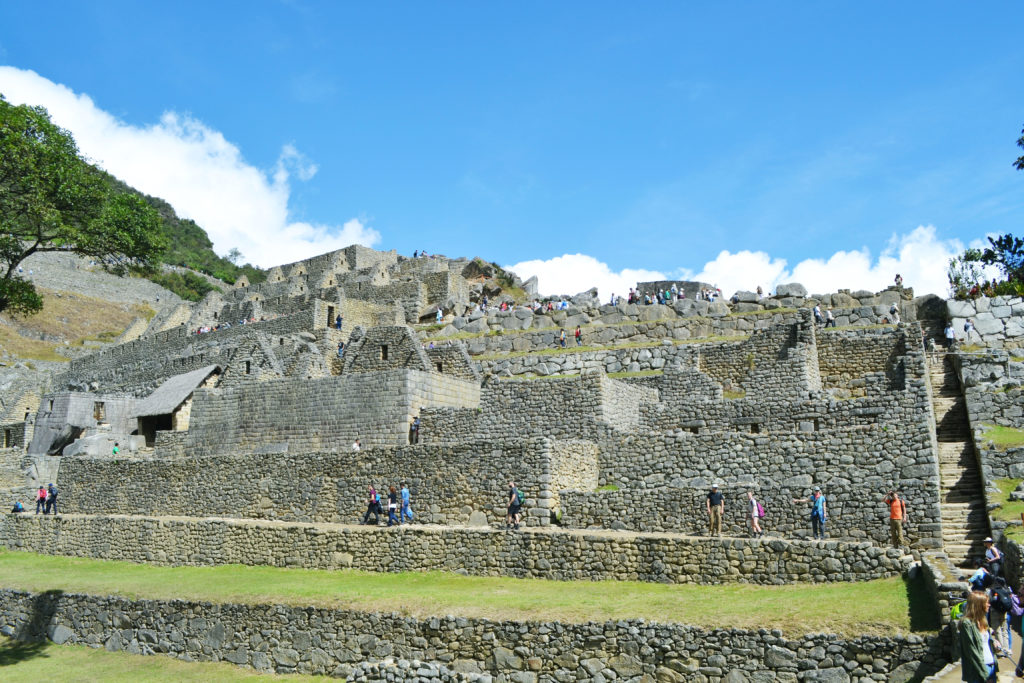 Getting There
We went with a National Geographic tour, during which we hiked from lodge to lodge as we made our way from Cusco to Aguas Calientes (the city just below Machu Picchu). Hiking is definitely the most strenuous method of getting to Machu Picchu, but also the cheapest and most fulfilling since you get to see the Peruvian countryside firsthand. If I remember correctly though, they only allow so many hikers on the Inca Trail at one time, so be sure to double check that. If you're not interested in hiking, you can also take the train. PeruRail runs between Aguas Calientes and Cusco, and we took that back into the city after our day in Machu Picchu. Much more expensive but it's obviously less physically demanding.
Getting In
Book your entrance tickets as far in advance as you possibly can!!! Machu Picchu has thousands of visitors a day year-round, so buying your tickets in advance assures that you will be one of those. And while hiking up to the Sun Gate is available to everyone, you have to reserve the right to climb up Huayna Picchu in advance since only 400 hikers are allowed up the mountain each day. Entrance tickets cost about $40 USD.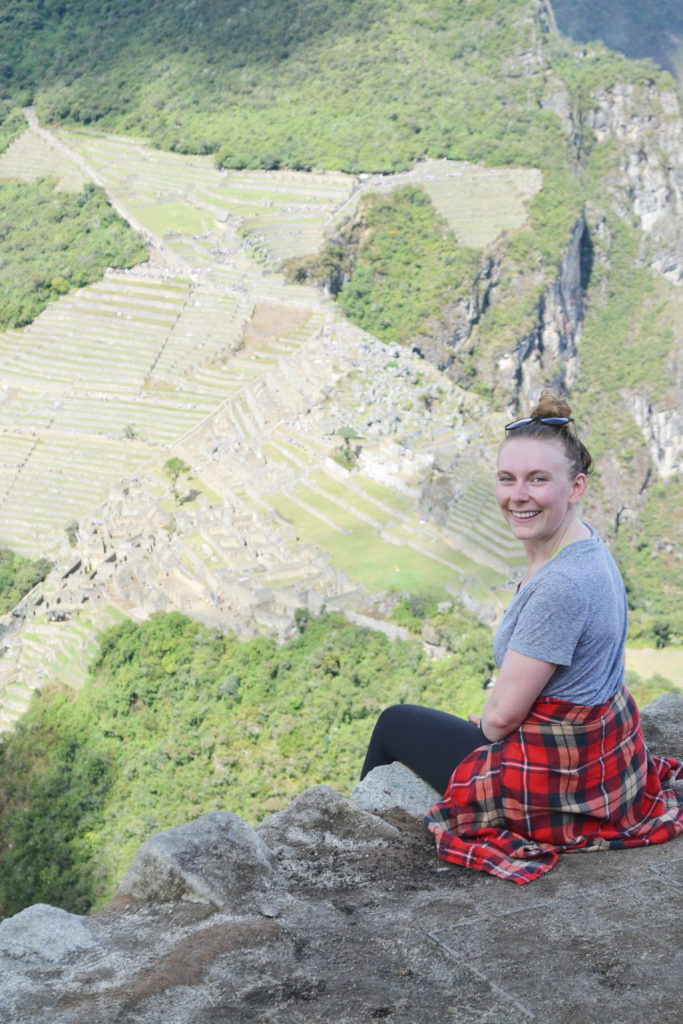 Tips for Your Visit to Machu Picchu
Be sure to bring lots of water and a hat to protect your face from the sun. Machu Picchu is high up in the mountains and so even if you think you won't need either, trust me, you will. For reference, I drank an entire Nalgene (32 oz.) before we left that morning and then refilled it twice while we were on the grounds.
Along with your entrance ticket, buy a bus ticket to get up to Machu Picchu ahead of time. You'll catch the bus in Aguas Calientes and will have to line up with everyone else waiting to get to the top of the mountain.
From what our guides told us throughout our trip, it seems that getting to see a clear sunrise over Machu Picchu can be hit-or-miss. So unless you wake up early the morning of your visit and it's incredibly clear, I would recommend catching a later bus (I think ours went up around 9:30am). It rained all morning in Aguas Calientes/was foggy up at Machu Picchu, so the earliest morning visitors couldn't see much. The clouds started to roll away halfway through our climb up Huayna Picchu, which I think was around 10:30am.
As I said before, be sure to buy your tickets to hike up Huayna Picchu ahead of time. While the view from Sun Gate is gorgeous and much easier, the view of Machu Picchu below from Huayna Picchu really can't be beat. The two entrance times are 7am and 10am; I would recommend the latter, which is what my group did.
If you don't know much about Machu Picchu or the Incas, I would recommend looking into booking a tour through the site. There aren't any signs or postings to indicate what you may be looking at, so while the site is absolutely gorgeous it won't have much meaning to the casual tourist. I had done some reading/research before we left so I knew the about the most famous spots in Machu Picchu, but I would have been totally lost if it weren't for our guide showing us around.
Please, please, please, bring your passport! They'll check it when you enter Machu Picchu, so it's necessary to have it. Plus they have a passport stamping station for kids that I totally used while there. So now I have a Machu Picchu stamp in my passport!
Have y'all ever been to Machu Picchu? Let me know your highlights!