It's officially my favorite month of the year! Mostly because it's my birthday month (because, yes, I like to celebrate for the entire month haha), but also because it's the last full month of summer. Which sounds weird, but I almost feel like I appreciate the warmth and sunshine more in August because I know that fall is just around the corner.
What do you guys have planned for August??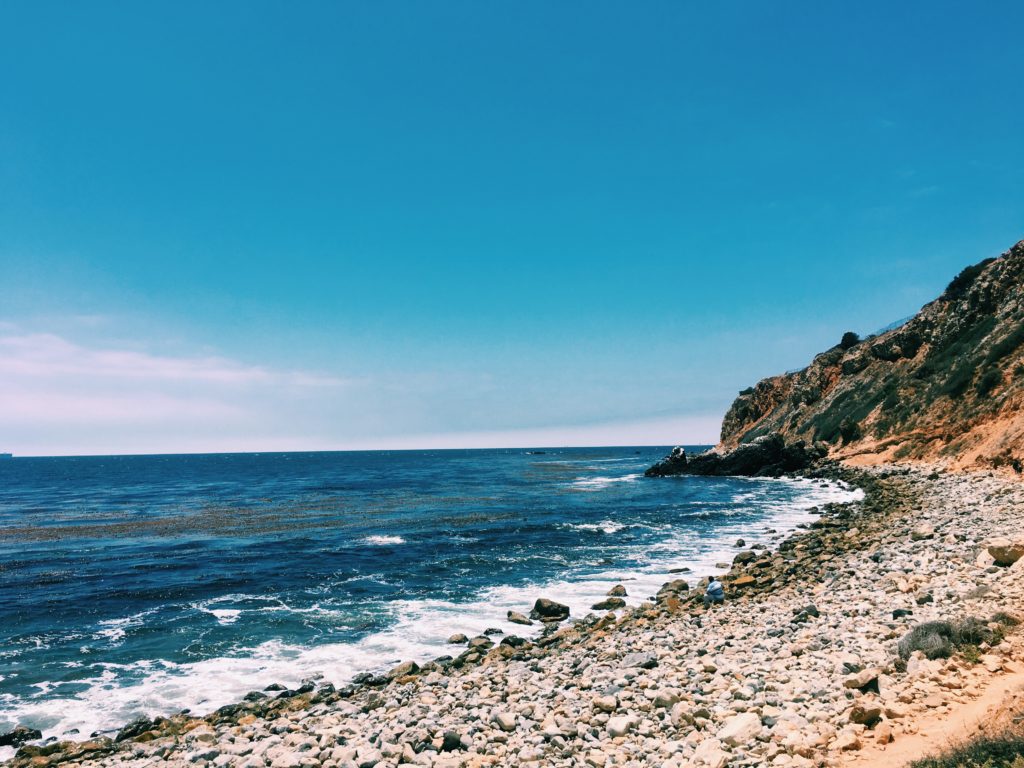 Attempting // to work out more. I've been walking a lot lately thanks to my fear of being shamed by my Fitbit, but otherwise I've been a bit lazy when it comes to working out. I've come up with a workout schedule for the next few weeks, which involves going to classes at my gym at least 4-5 times a week and I'm weirdly psyched to be sweating it out after work. Do y'all ever look forward to going to the gym? I'm not in anyway super in shape but going to the gym always makes me feel like a goddess of fitness!
Loving // the August edition of Condé Nast Traveler, which features the gorgeous photography of Tommy Clarke and his favorite seascapes. I don't have any big trips planned for the upcoming months (except for a potential weekend down in Atlanta), so flipping through CN Traveler is giving me major wanderlust!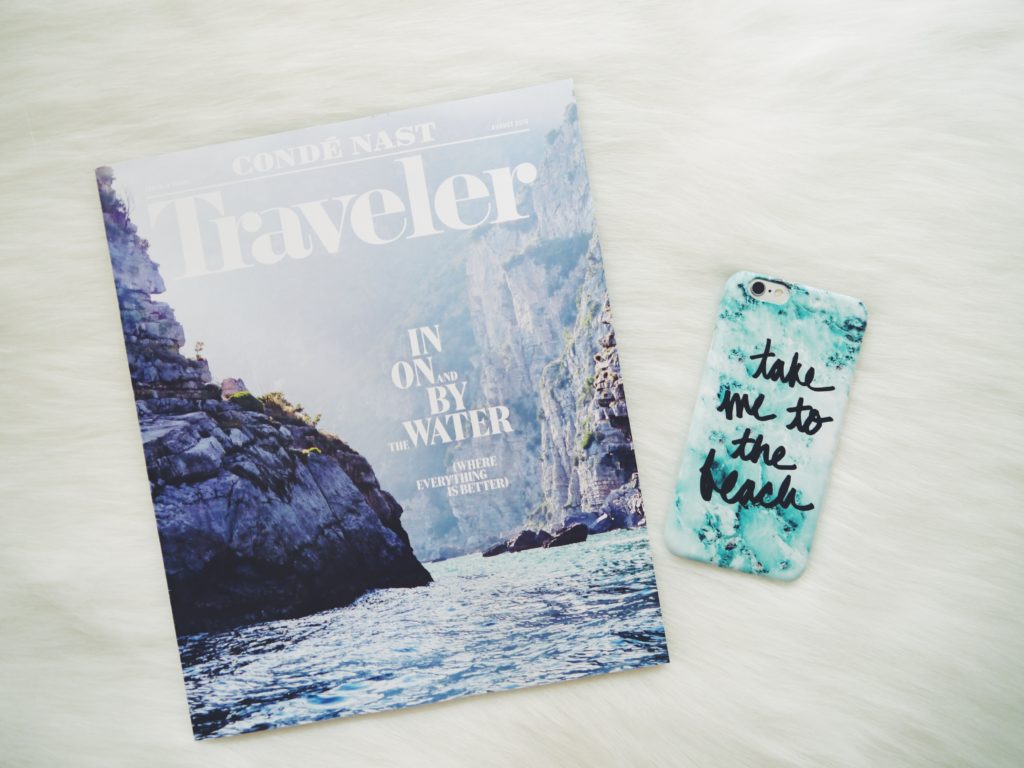 Binge watching // the Netflix original Marcella. Y'all this show is AMAZING and everyone needs to watch it asap. I'd had it on my queue for a while now but just got around to finally watching it this past week, and I seriously can't stop. It's a crime show that takes place in London, and it's had me on the edge of my seat by the end of every episode. Definitely scary but I also enjoy the added intrigue of the characters' personal lives interwoven throughout the story.
Buying // way too many shoes for work at DSW. Now that I've been at my job for a year now, I figured that it's time to update my wardrobe and treat myself to a new pair of heels… Which turned out to be four new pairs of heels and a new pair of flats. But it's okay because I bought all of that for only less than $200!
Drinking // my new favorite white wine, Conundrum, which is a blend of white grapes. I tend to stick with red wine, but I really love how light and fruity this wine is.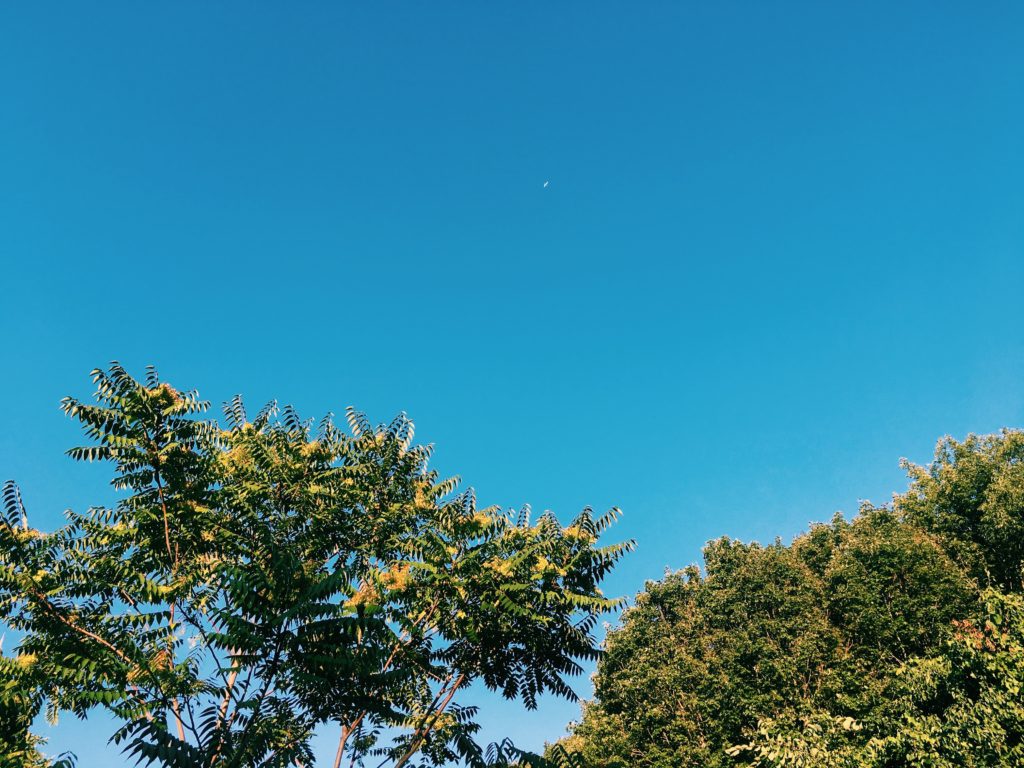 Studying // for my final certification exam for my training program. Hooray for almost being done with these horrid tests!! I spent most of this past weekend holed up in my apartment or Starbucks studying, which was a bit depressing but it rained most of Saturday and Sunday so I didn't miss out on much sunbathing.
Reading // Julia Child's memoir, My Life in France. To be completely honest, I've been working on this book for over a month now, not because I don't like it but because I've been so busy with work and studying for my test for the training program I'm in. Just another reason I can't wait to be done with this test!
I also have some exciting news! I'll be working with CaseApp over the next few months as a brand ambassador to share with y'all my designs and creations (which include the phone case above). So excited!! Be sure to use my code 'COURTNEYDIARIES20' for a 20% off discount when you check out!