To say that visiting Machu Picchu has been a dream of mine for as long as I can remember would be a bit of an understatement. Anytime I would come across an article the site in National Geographic or would see a picture of the ruins on instagram, I would be flooded with both a hint of jealousy that I wasn't there in person myself and also a feeling of wanderlust that made me want to pack my bag and catch the next flight down to Lima, Peru.
After days of hiking out in the literal wilderness of the Peruvian countryside, where I'm pretty sure I interacted with more horses than humans, we finally made it to our final destination–Aguas Calientes. Located at the bottom of the mountain far below Machu Picchu, it's easy to see how the Inca site could have been forgotten about for so long. You can't see the ruins from the city and I can only imagine how difficult it would have been to get up to the top back in the day (luckily visitors now have the luxury of taking a 15-20 minute bus ride up to the entrance gates).
Brimming with excitement, I went to bed and dreamed of exploring the ruins and hiking up Huayna Picchu first thing in the morning… Only to wake up the next morning to pouring rain and fog so dense that it was impossible to see even 20 feet in front of you. Stressed and upset thanks to my Type A-traveling personality (sorry mom!), I fretted the entire morning as we made our way up the mountain.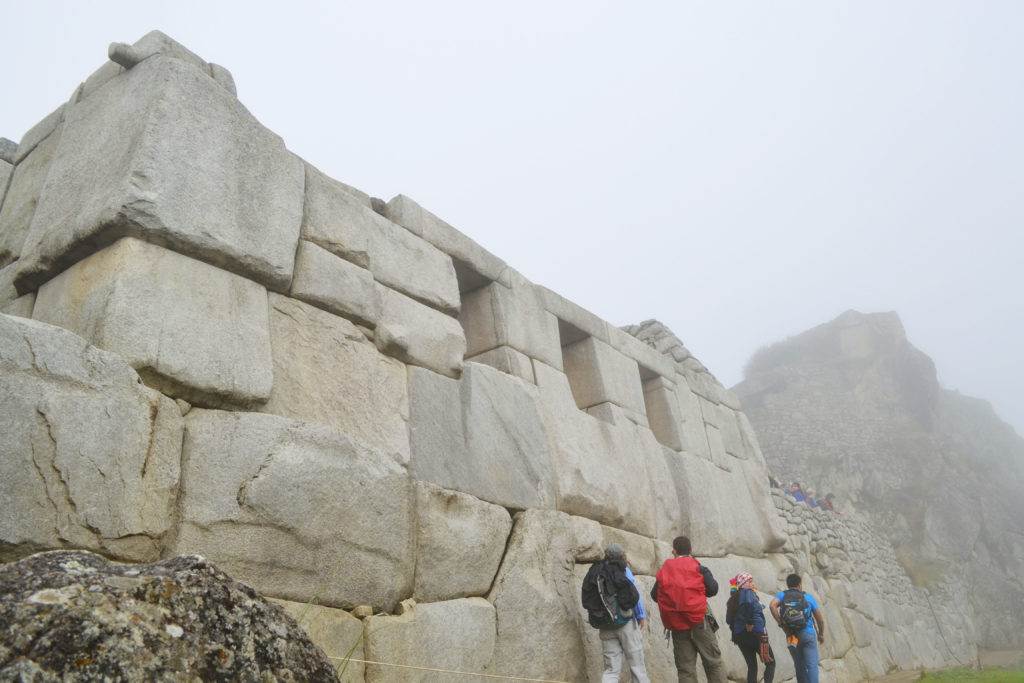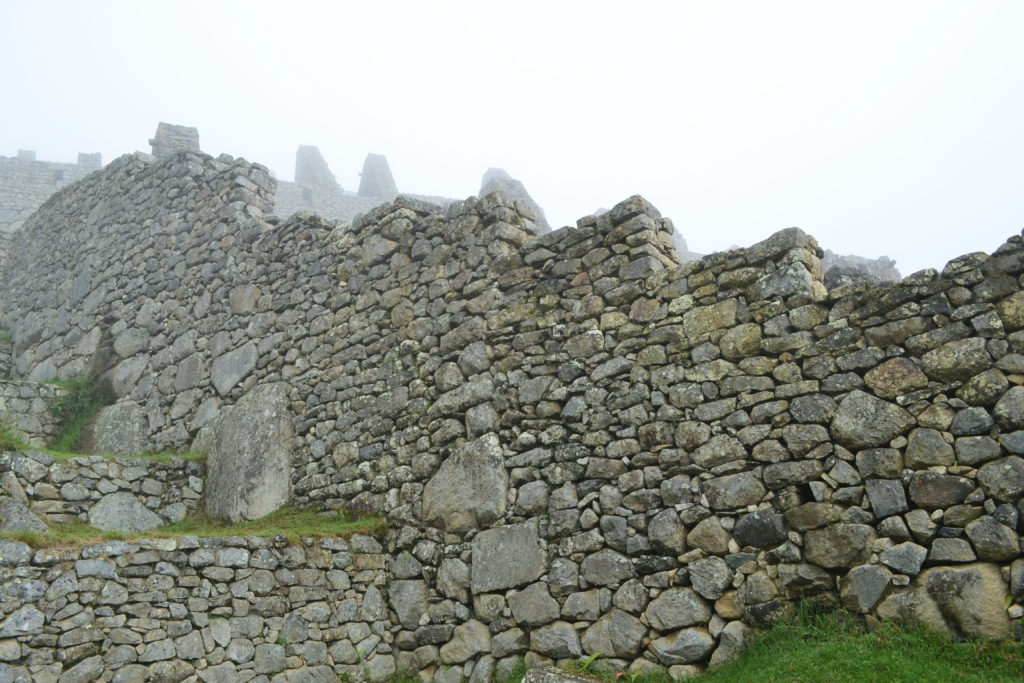 The fog finally began to clear while we waited to climb up Huayna Picchu, which has two entrance times in the morning that are limited to 200 hikers each, and as the sky became brighter and brighter, so did my mood until I couldn't wait to race up to the top.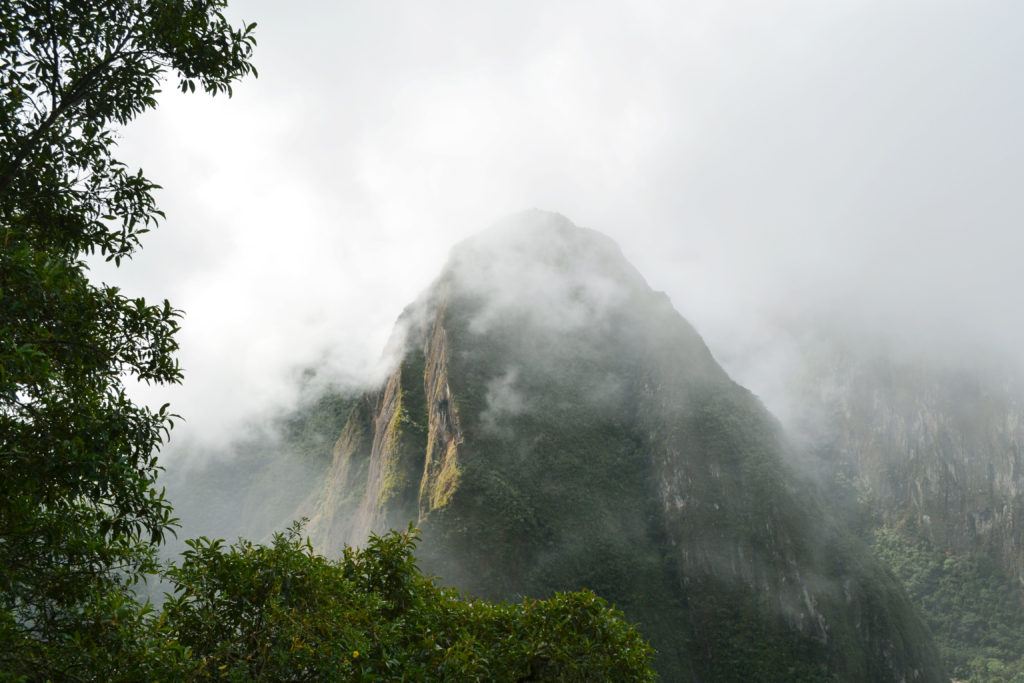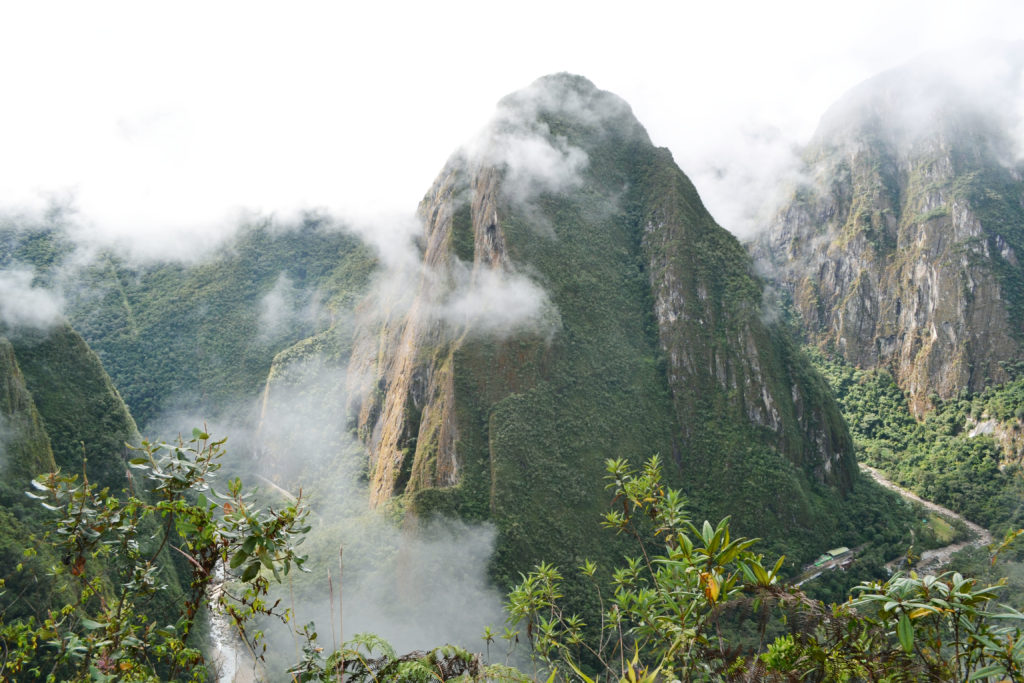 Which, lol jk, definitely didn't actually happen because I'm not very fit and kept having visions of myself falling off the side of the mountain.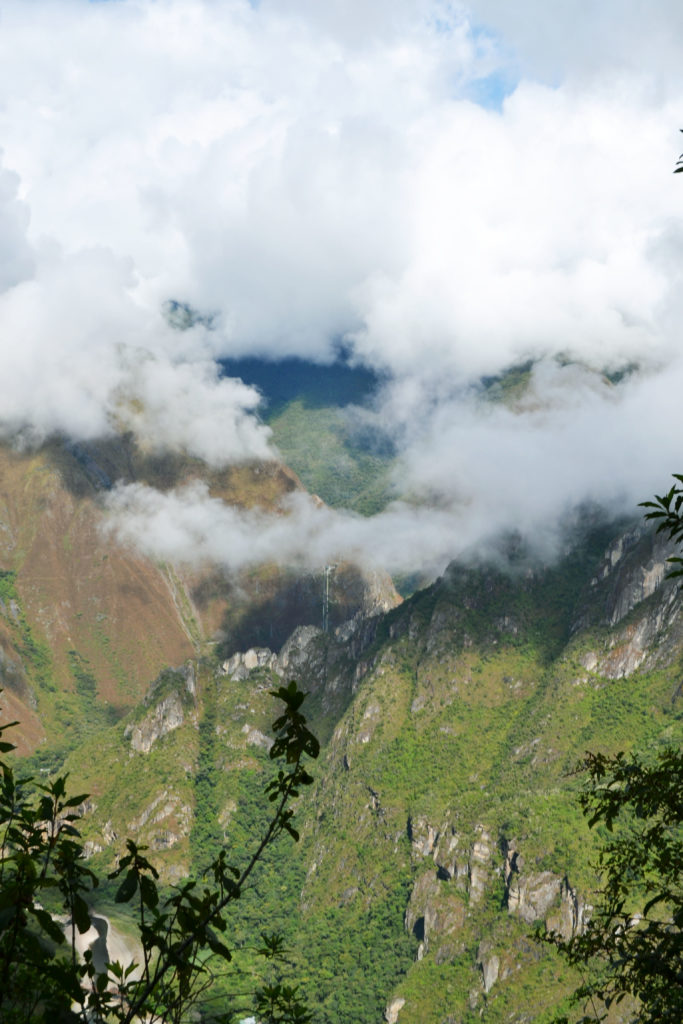 Our first clear view of Machu Picchu came when our group was about halfway up to the summit of Huayna Picchu. I must have sounded like a total idiot at every switchback because every time I looked back at the view below us, all that was coming out of my mouth was "Wow!" and "Can you believe that?!" as I waved my arms around wildly.
Not great vocabulary for someone who prides herself on having won the school spelling bee in 5th grade, but it's incredible difficult to come up with words to describe such a beautiful site! Next time I'll bring a thesaurus along with me and look up synonyms for 'awesome' haha.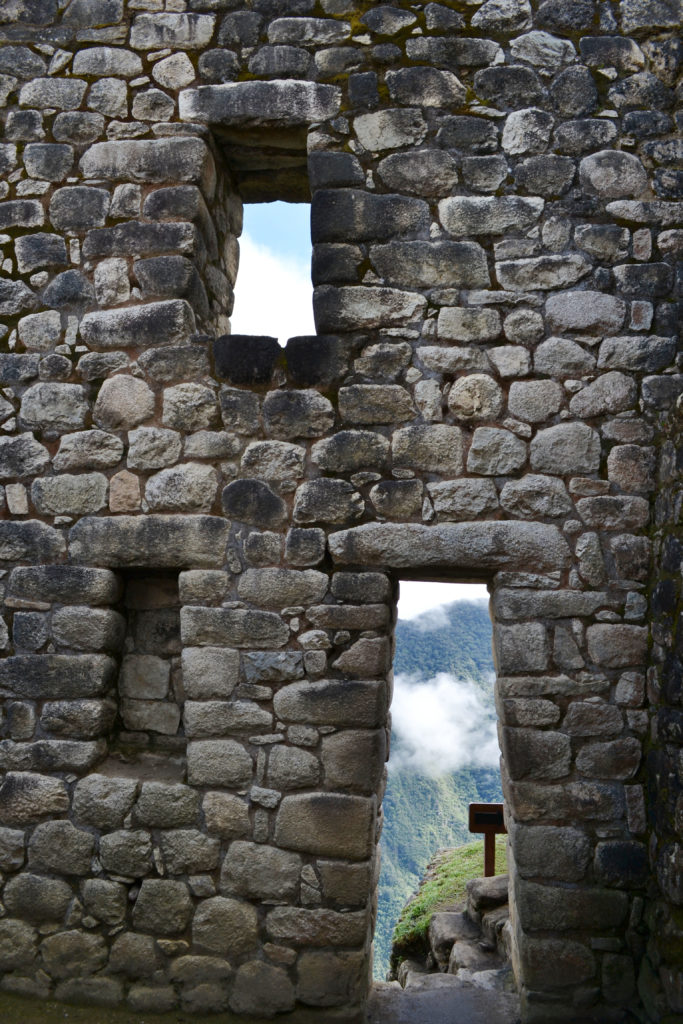 Tbh, the photo below really doesn't do justice to just how steep this staircase was. It was literally so steep that our tour guide told us to keep our heads bent down because if we looked up, we'd fall backwards… Definitely not for the faint of heart or for someone who isn't a fan of bear crawling their way up a mountain!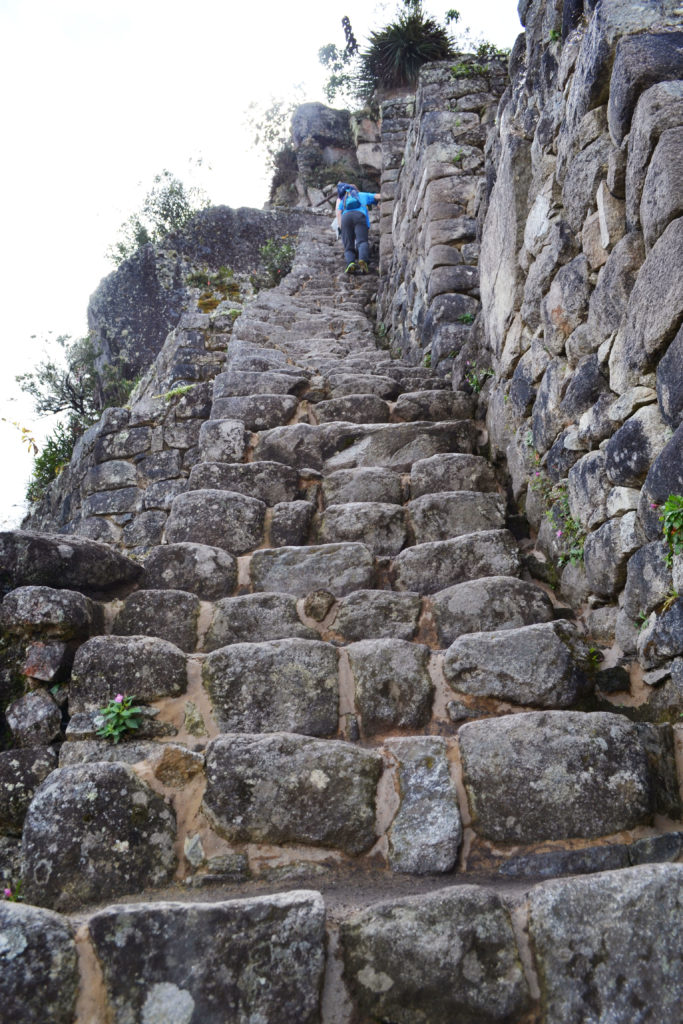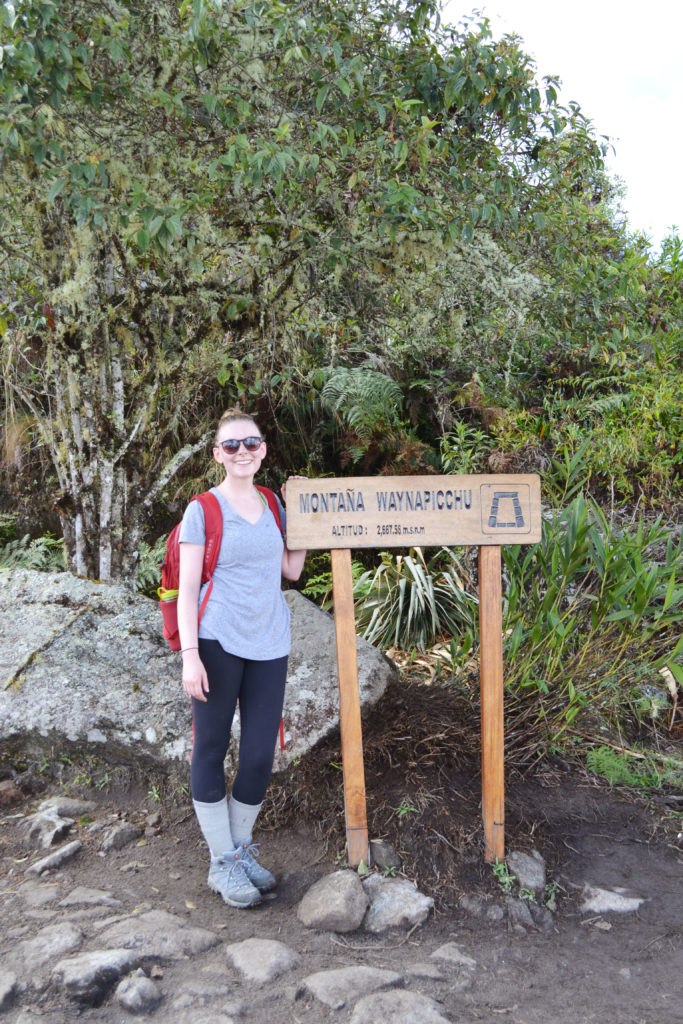 Once we got to the top of Huayna Picchu, the view was even more amazing than I could have ever imagined. And so to commemorate, I took many, many touristy pictures to commemorate the fact that I'd made it to the top and wasn't just stealing pictures off of google.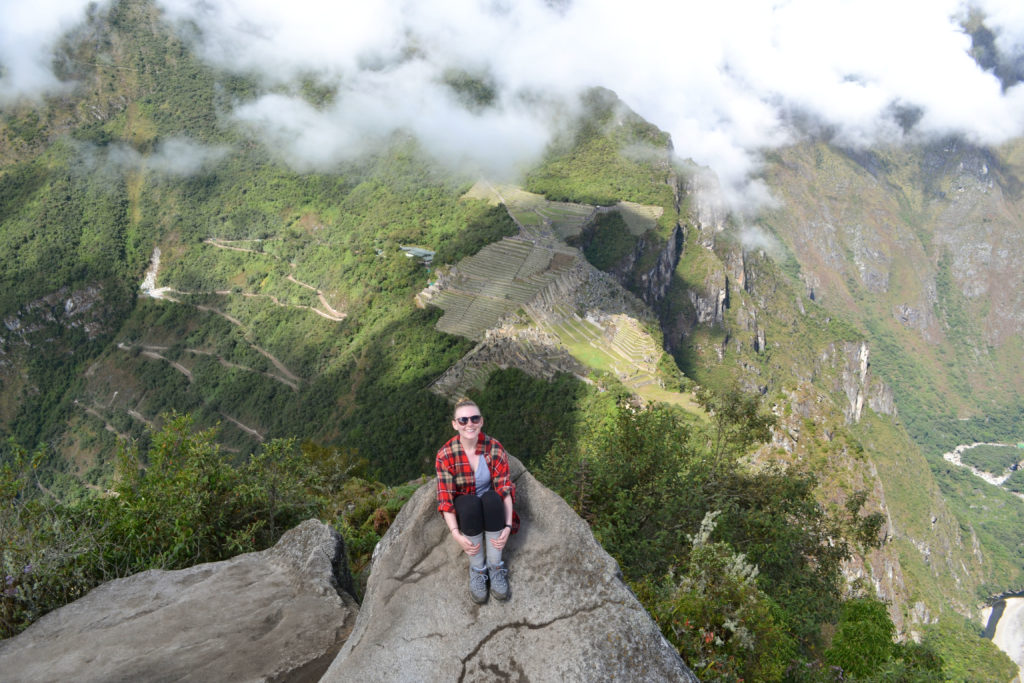 Because you know what? There's nothing quite like being on top of a mountain to remind you just how small you are in comparison.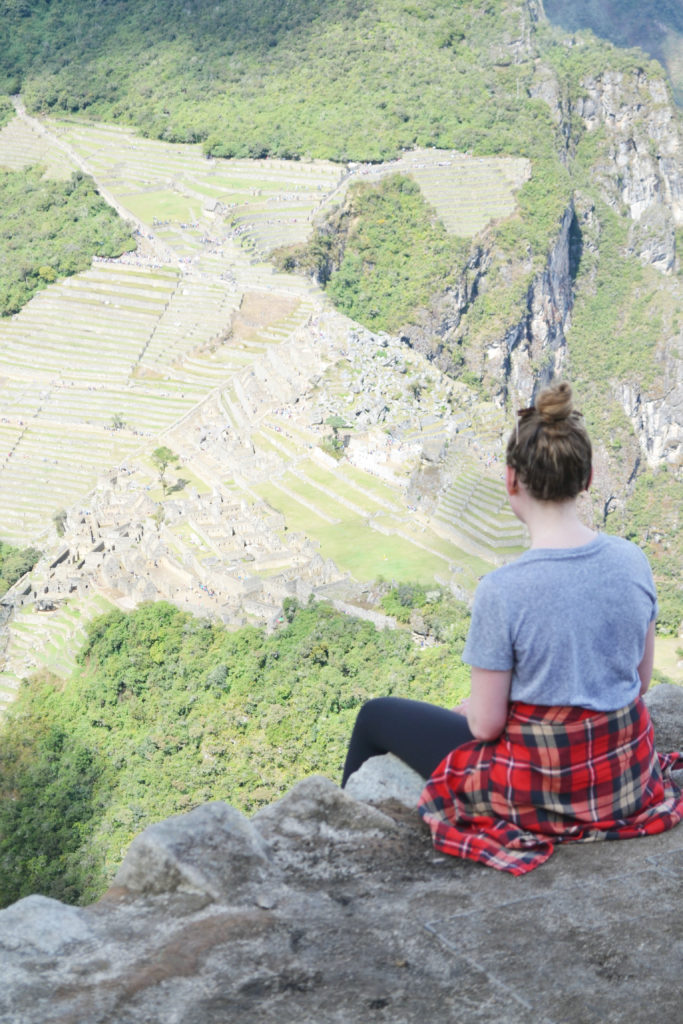 With the sun beating down on us, we made our way bak down to Machu Picchu to join up with the other half of the group who had opted to hike Sun Gate, which I was going to hike later that day.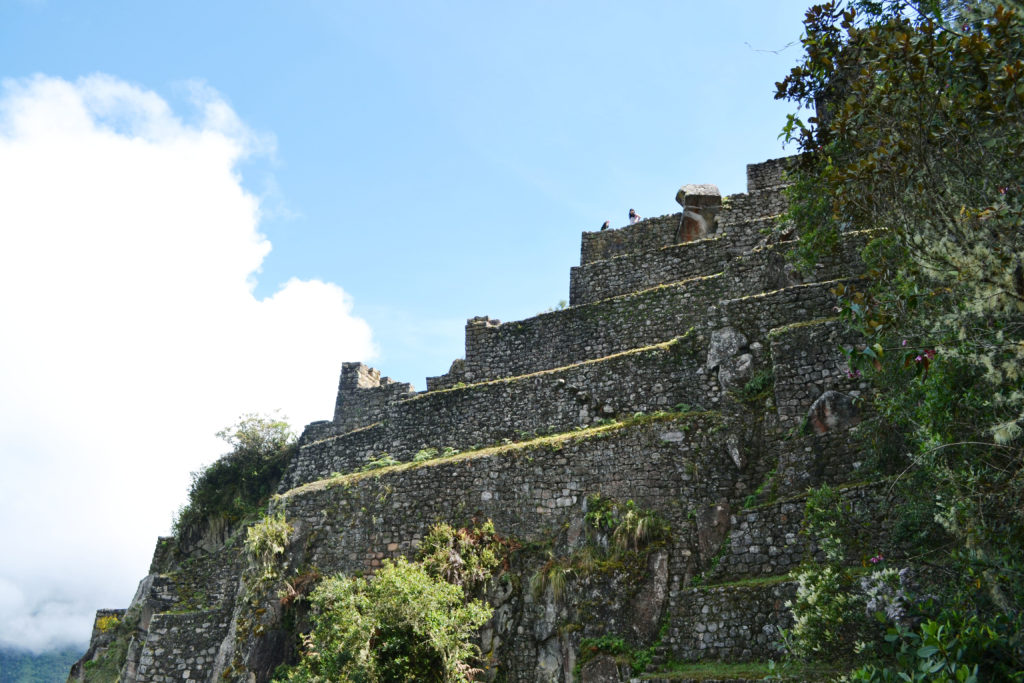 We toured the ruins and listened to the fascinating history behind its existence. We don't really know much about Machu Picchu, which is actually the Quechua phrase for "Old Mountain" since the true name has been forgotten over the years, and so a lot of the sites and their significances are up to speculation.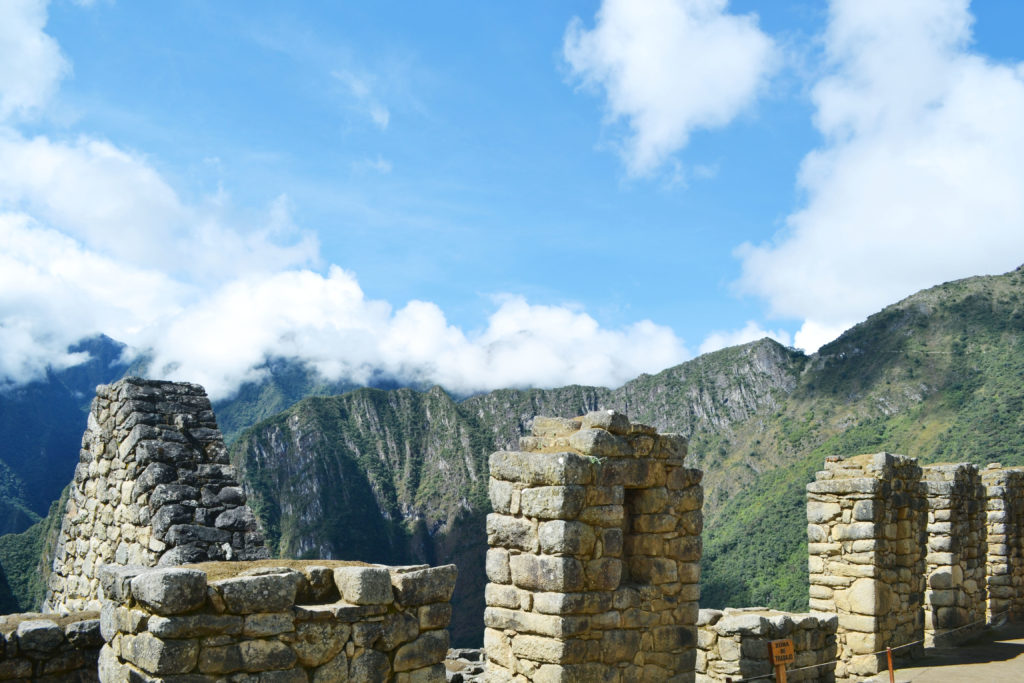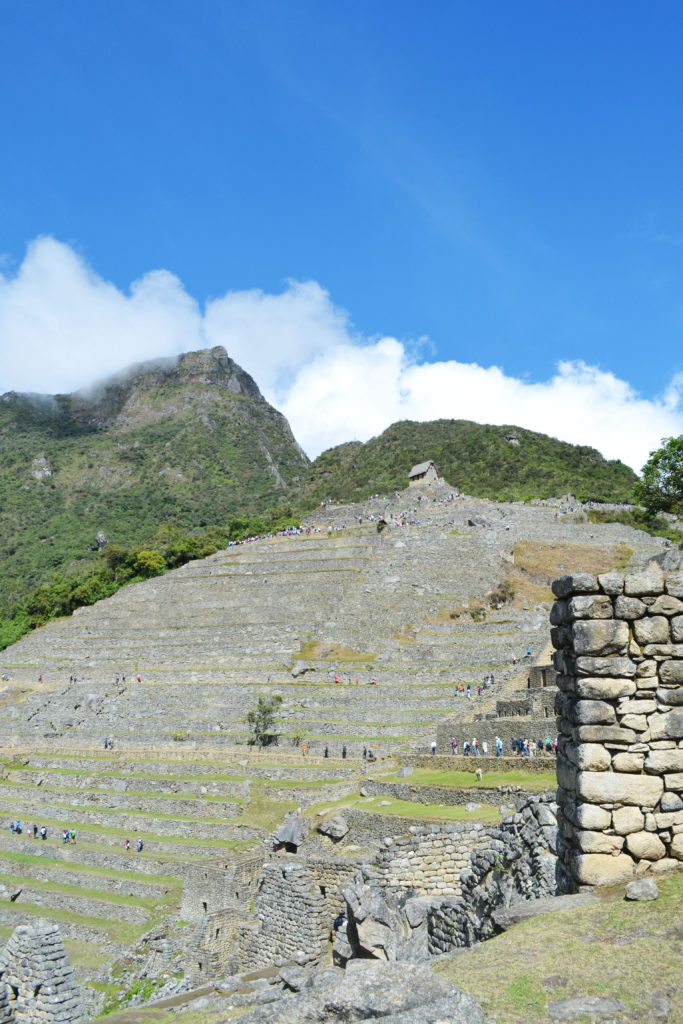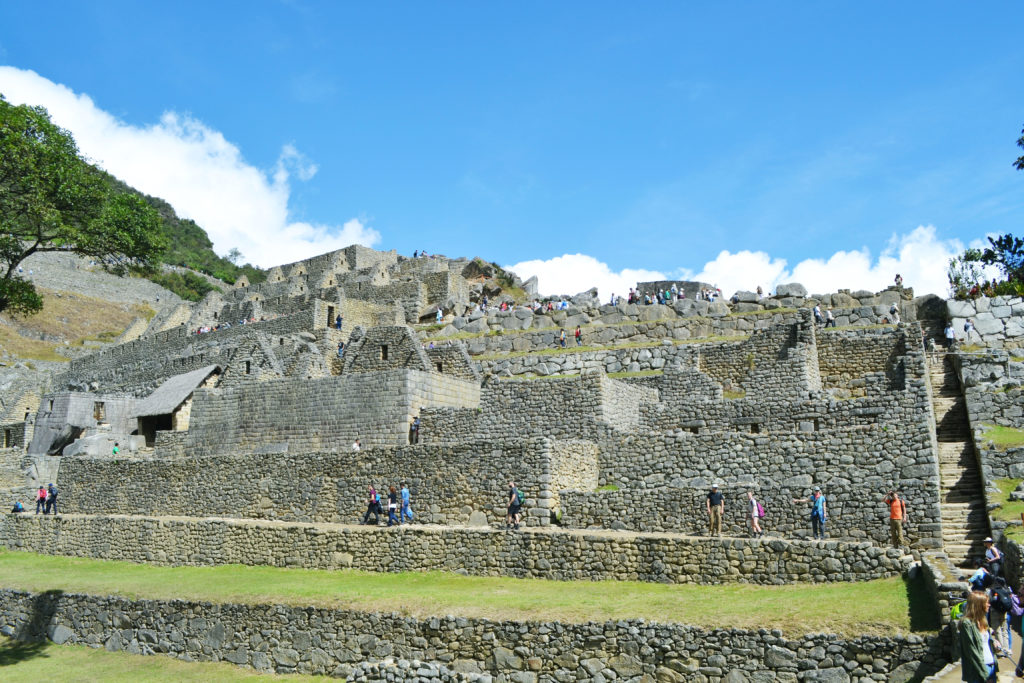 But even without concrete historical knowledge, it's so easy to see why the Incas would have revered Machu Picchu as a holy site. You're basically walking around in the clouds, which gives the site a heavenly aura to it.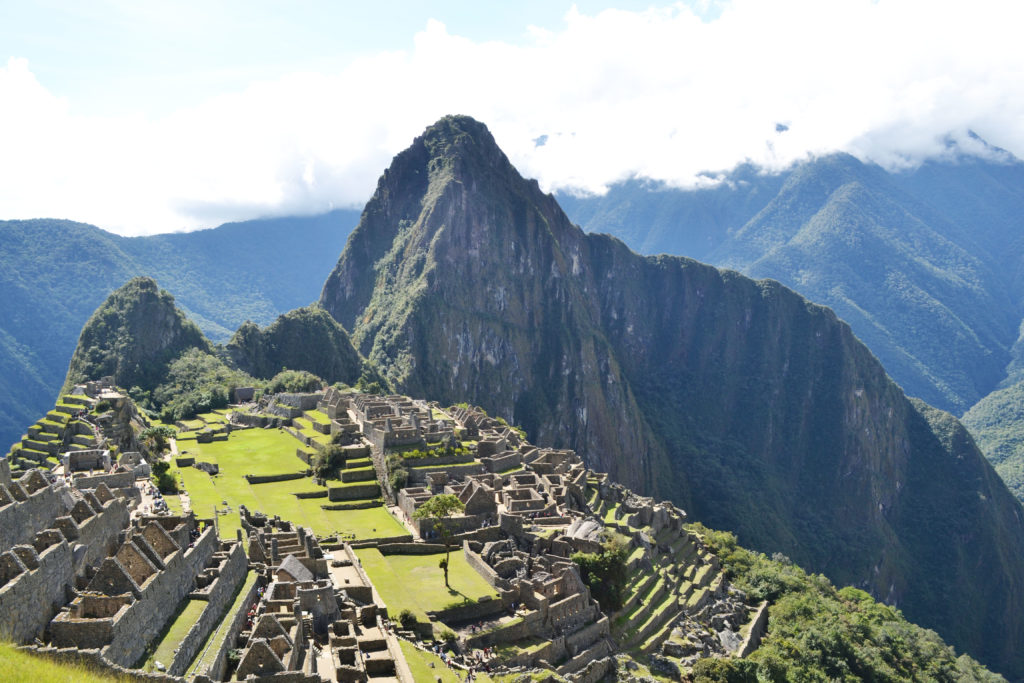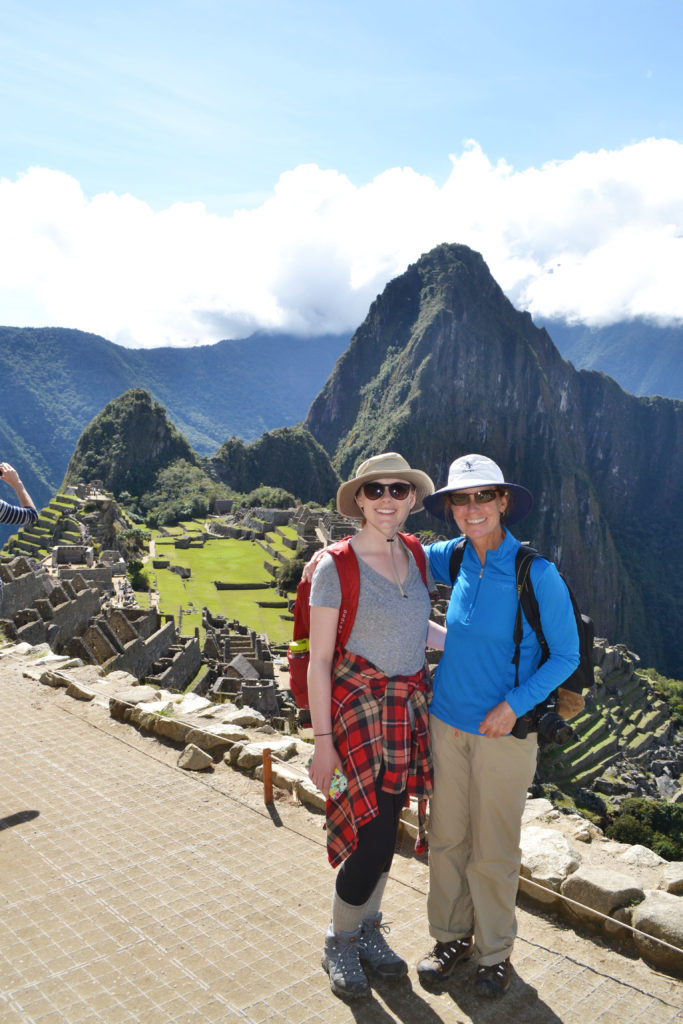 I snapped way too many pictures while we were touring around like the typical tourist I am, but no shame.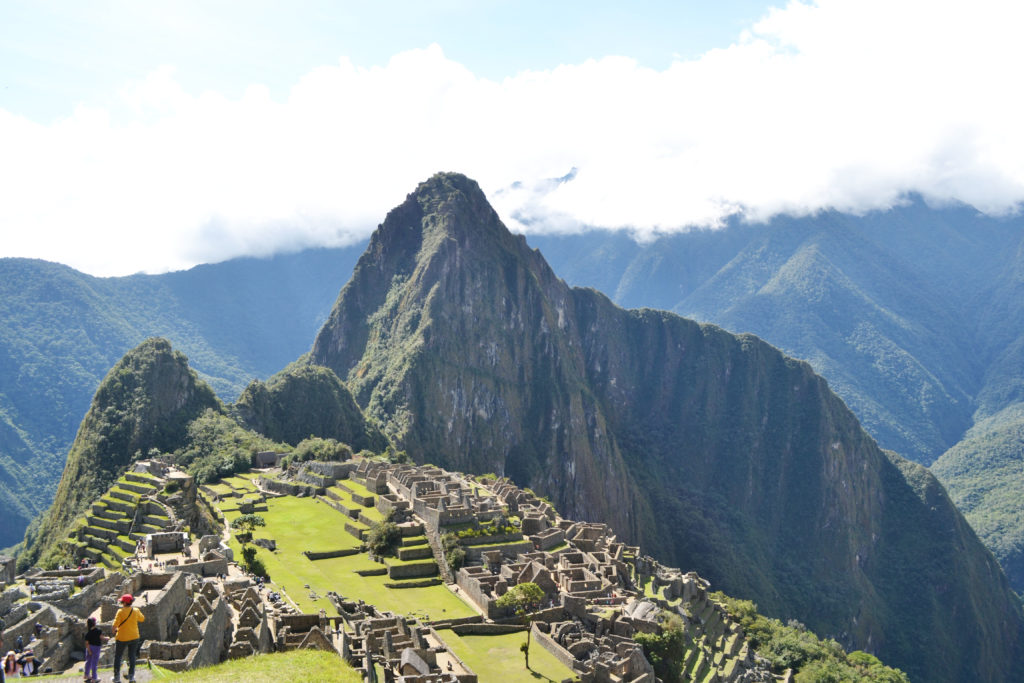 The mountain in the background is Huayna Picchu, which was the mountain we hiked up earlier that morning! Looking back, it was probably a good thing that it was so cloudy or else I would have been pretty intimidated by the hike before we even started!!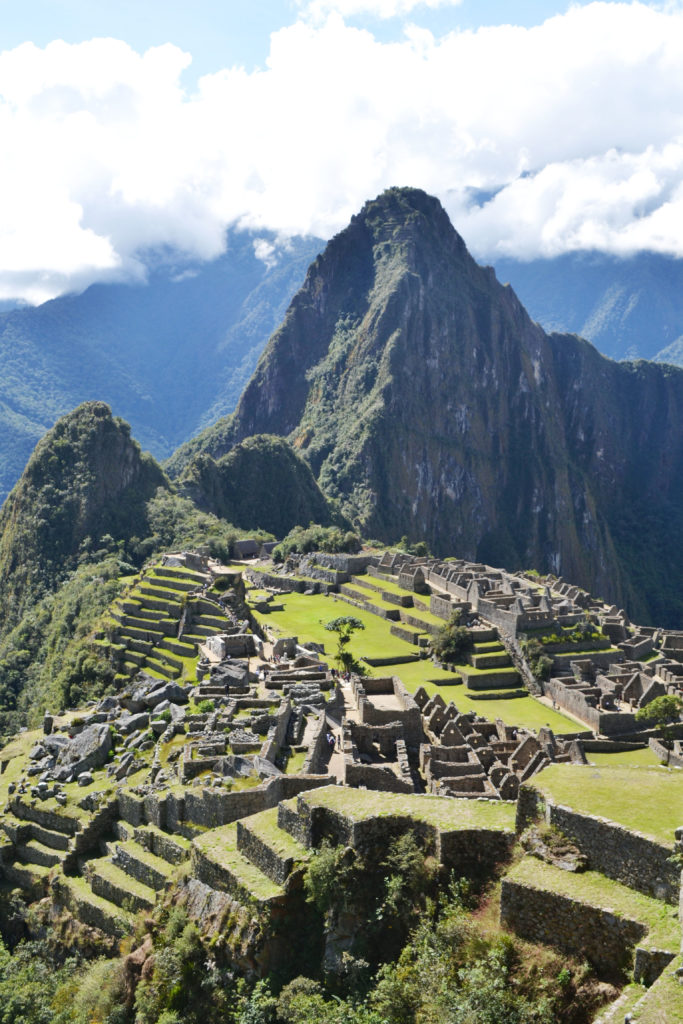 Wanting to see Machu Picchu from all angles, a few of us hiked our way up to Sun Gate. And by "hiked," I mean that I practically ran up the path since I was with two tall people. Oh the joys of being petite with a short gait!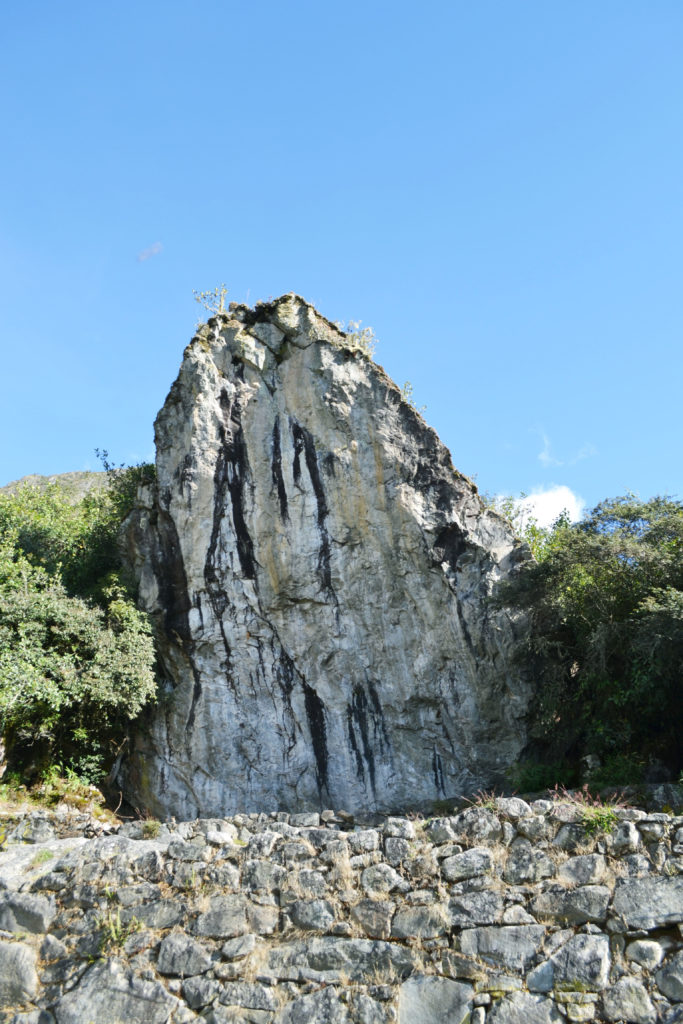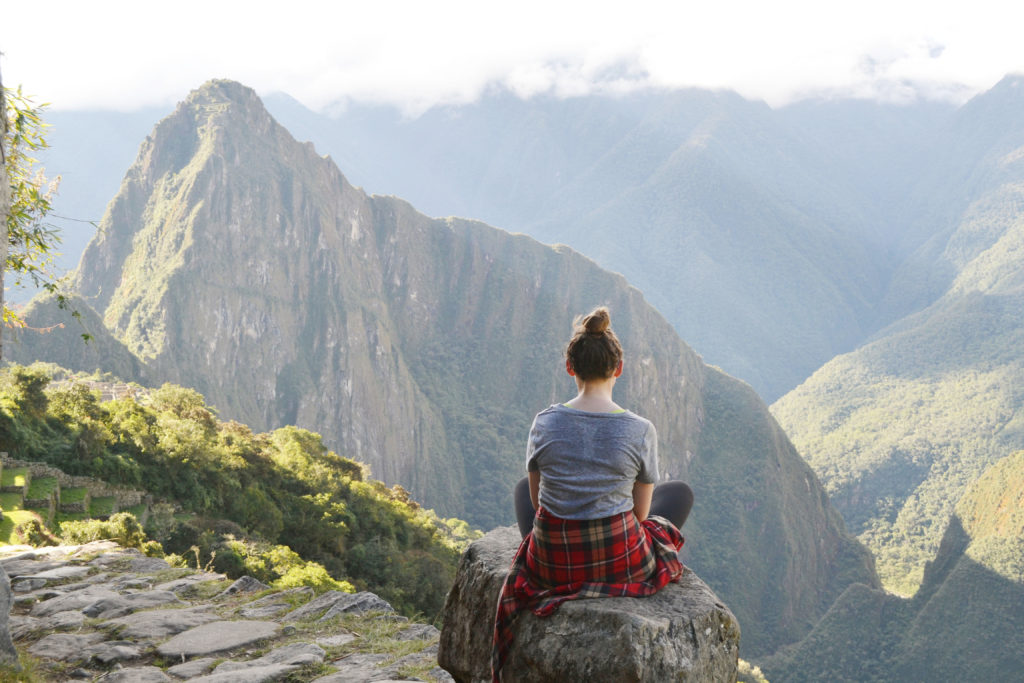 While we did have the iconic view of Machu Picchu from Sun Gate, we all agreed that we liked the view from our first hike that morning since there were less people crowding the area.
But with a view like this, who really cares about whether you're getting pushed around a bit!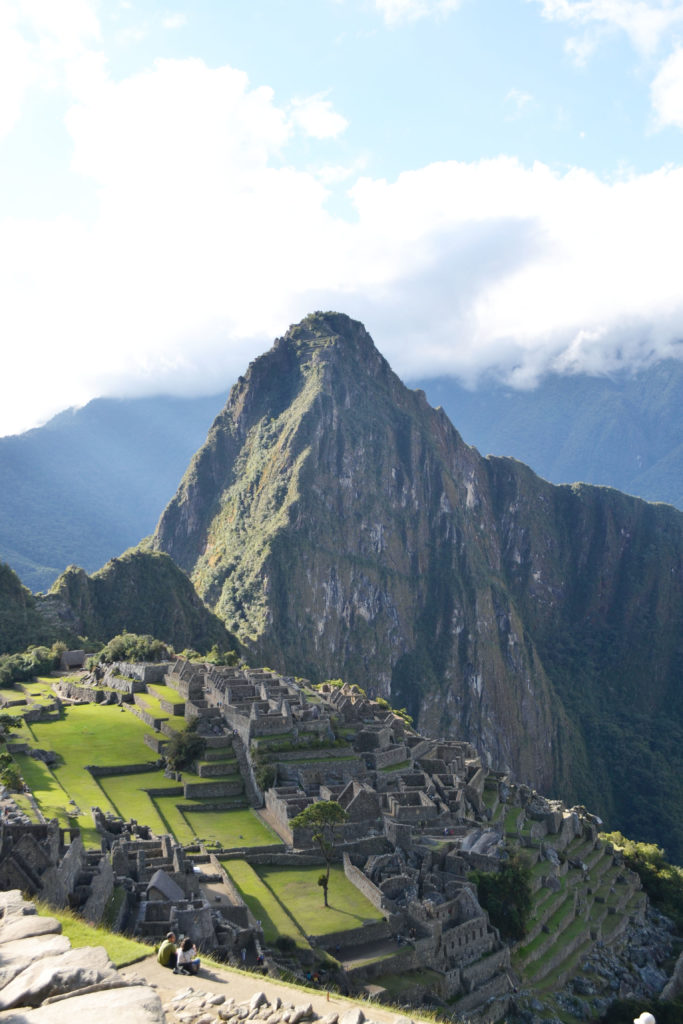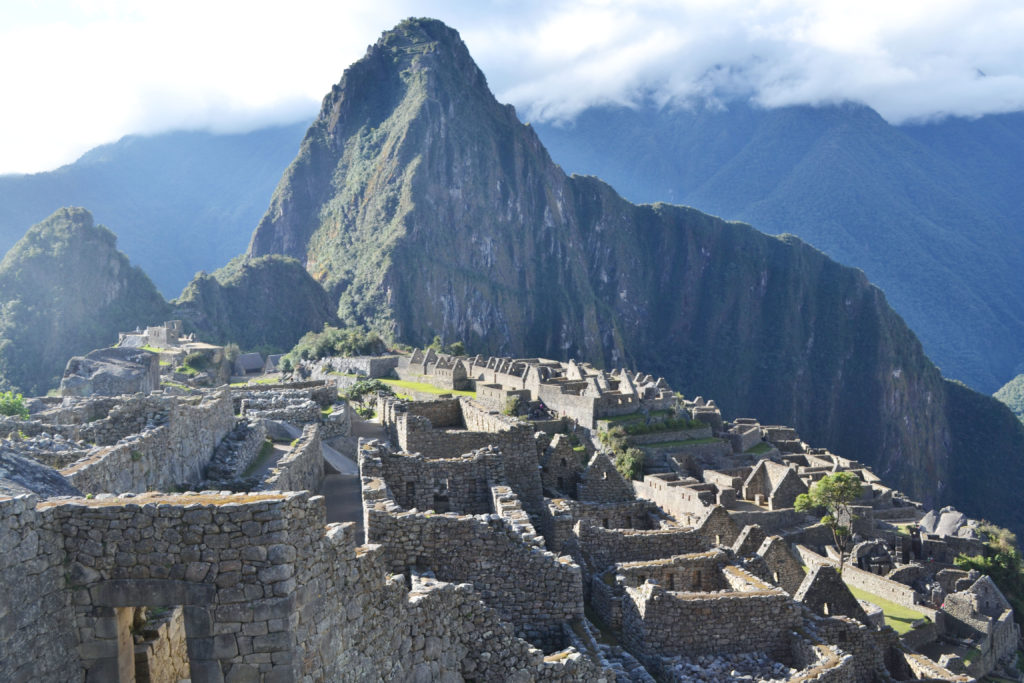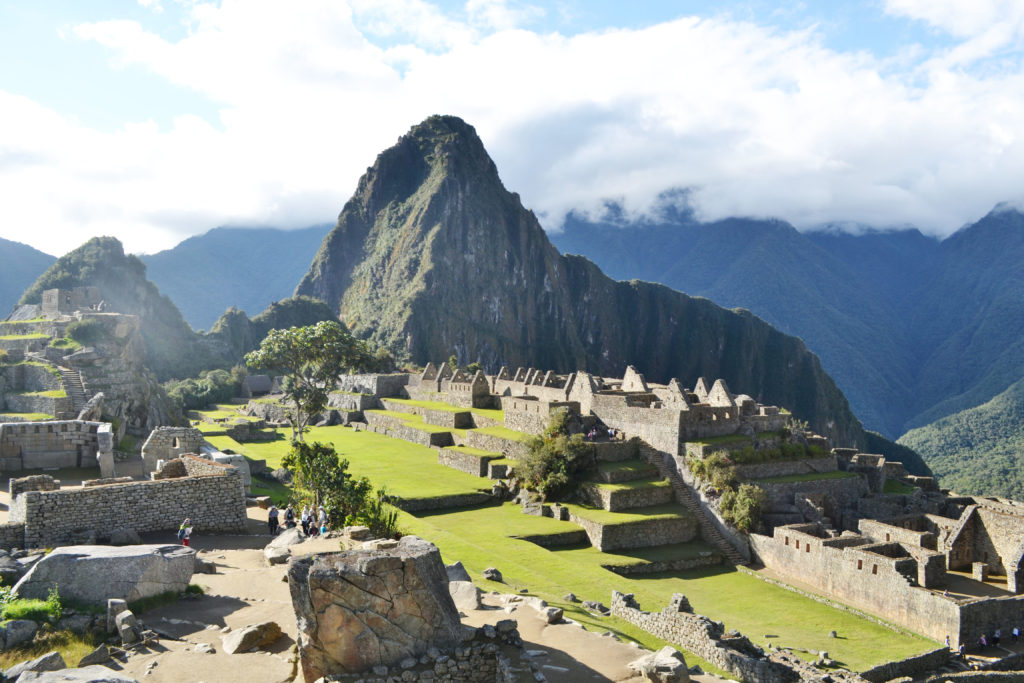 We wandered back down to the main site and took our time to walk around the ruins for a little bit. There aren't any markers that explain the various ruins, which means that we had to be a bit creative when it came to guessing what the different buildings and rooms might have been used for 500-1000 years ago.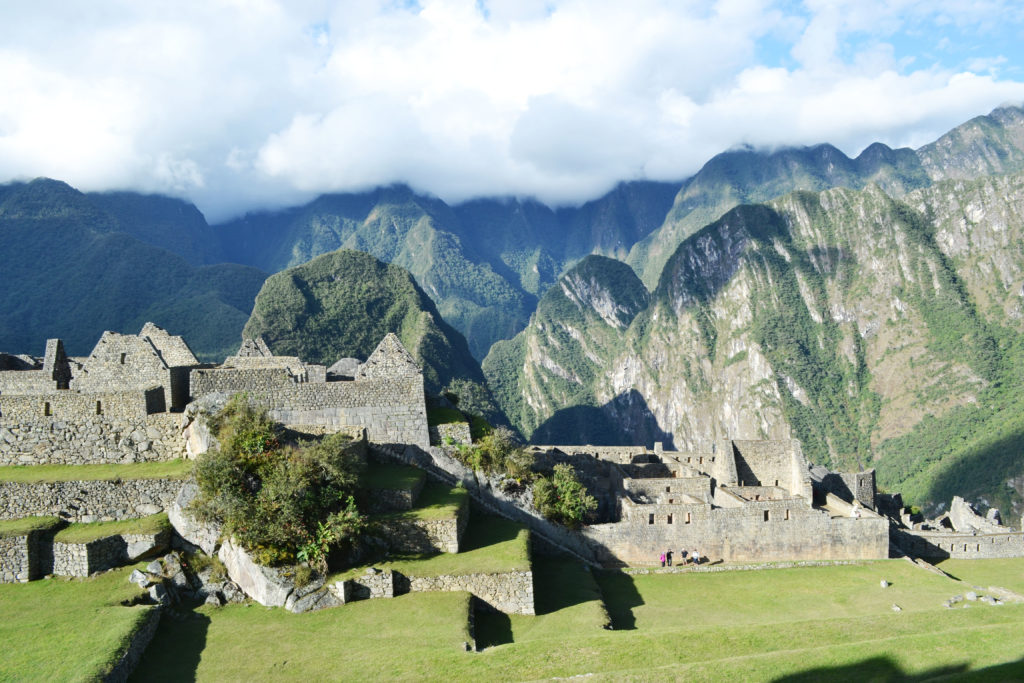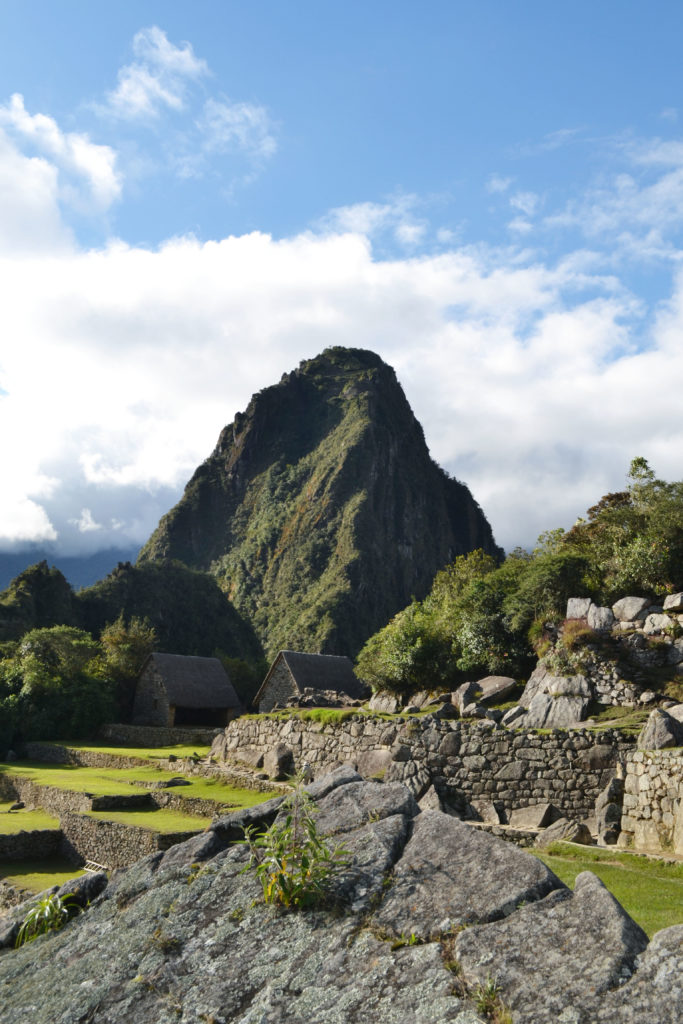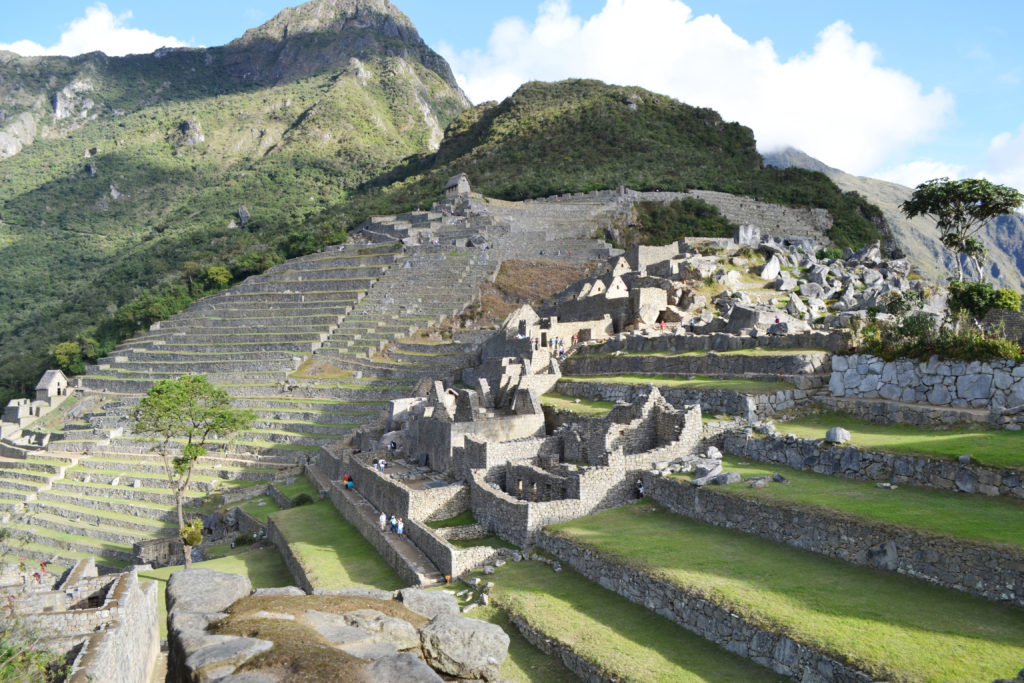 Honestly, the only thing that I would have changed about our day at Machu Picchu is that I would have liked to see more llamas haha. Other than that, it was everything that I could have ever dreamed of and more!