It's a sad but undeniable truth that summer can't last forever. The weather will turn cooler, the days will grow shorter, and the leaves will start changing before we know it. And while the start of fall means the end of summer, it doesn't have to mean the end of your favorite summer clothes. So, before you pack away your go-to warm-weather pieces, try out these quick styling tips that will easily bridge the gap between seasons. 
Perhaps the easiest summer staple to transition into the fall, the sundress only really requires a cozy cardigan and a pair of boots (tights optional) to make it season-appropriate. But if you want to go above and beyond the average transitional outfit, all it takes is a tad more effort—trust us, it's worth it. Instead of the usual cardigan, try topping your sundress with a chunky knit sweater instead. Not only will you feel super cozy, but wearing something solid over the dress will give the illusion of a skirt-sweater combination, adding to your fall wardrobe options. For an even trendier transitional twist, wear a basic long sleeve shirt or turtleneck underneath your sundress, which works especially well with strappy styles. To tie everything together (and keep you warm), Lyst recommends topping your dress with a more laid-back jacket like a bomber, leather biker, or denim jacket for weekend festivities, or a tailored blazer, which is ideal for the office. 
Rules are made to be broken, especially the one about not wearing white after Labor Day. Sure, white is a crisp and cool hue that we tend to associate with the warmth of summertime, but that doesn't mean it can't be worn during other seasons as well. To transition your beloved white skinny jeans from summer to fall, Stitch Fix recommends adding warm textures to your look—think fuzzy sweaters, luxe leathers, rich suedes, and wild knits. As for the color palette, incorporate darker hues on top. They provide a nice contrast to the clean white of your denim, and they'll add interest and depth to your overall outfit. Finish with a pair of heeled ankle booties and skinnies rolled slightly so that the hem hits right at or a hair above the top of the boot.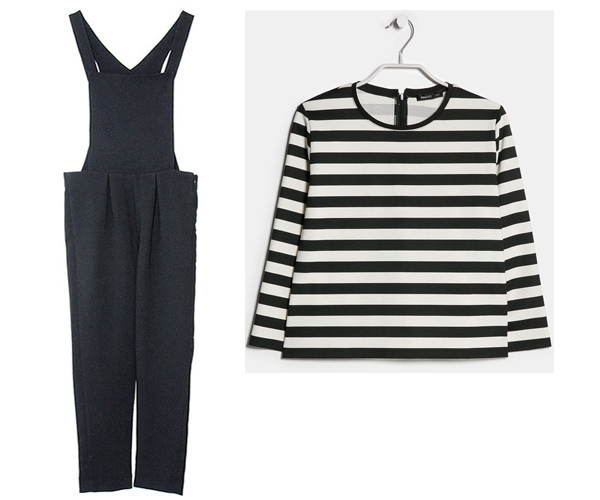 An intimidating piece to wear any time of the year, the crop top might seem a little too tricky to rock once the temperature drops, even for the bravest of fashionistas. But if you love this trend during the summer months, chances are you'll love it even more for fall. The trick to baring your midriff throughout the cooler season is to start with a crop top that hits at just the right spot (your belly button or longer is a good rule of thumb for this). If your favorite summer crop happens to have long sleeves, Style Blazer suggests throwing it on underneath a strappy jumpsuit. And with this trick, you get bonus points for transitioning two summer trends in one go. However, if the style in your closet happens to be sleeveless or strappy, layer it beneath a button-up or an open knit sweater, both of which allow the crop top to peek through while keeping you warm.  
Author Bio: This is a guest post by Nicole Mayer, a freelance writer hailing from Miami who currently resides in New York. In addition to writing about fashion, Nicole enjoys exploring the NYC food scene, visiting with family, and spending Sunday afternoons catching up on her Netflix queue.