I've always been a beach gal, which isn't too surprising since I was born in Los Angeles and grew up in South Florida. So although I've loved the past year living in Connecticut, I've found myself homesick for the ocean from time to time.
Luckily my trip to Miami recently for a friend's birthday was just the cure that I needed! A long weekend spent sunbathing on the beach and lazily floating in the crystal clear water, all while laughing with friends was more than I could ask for.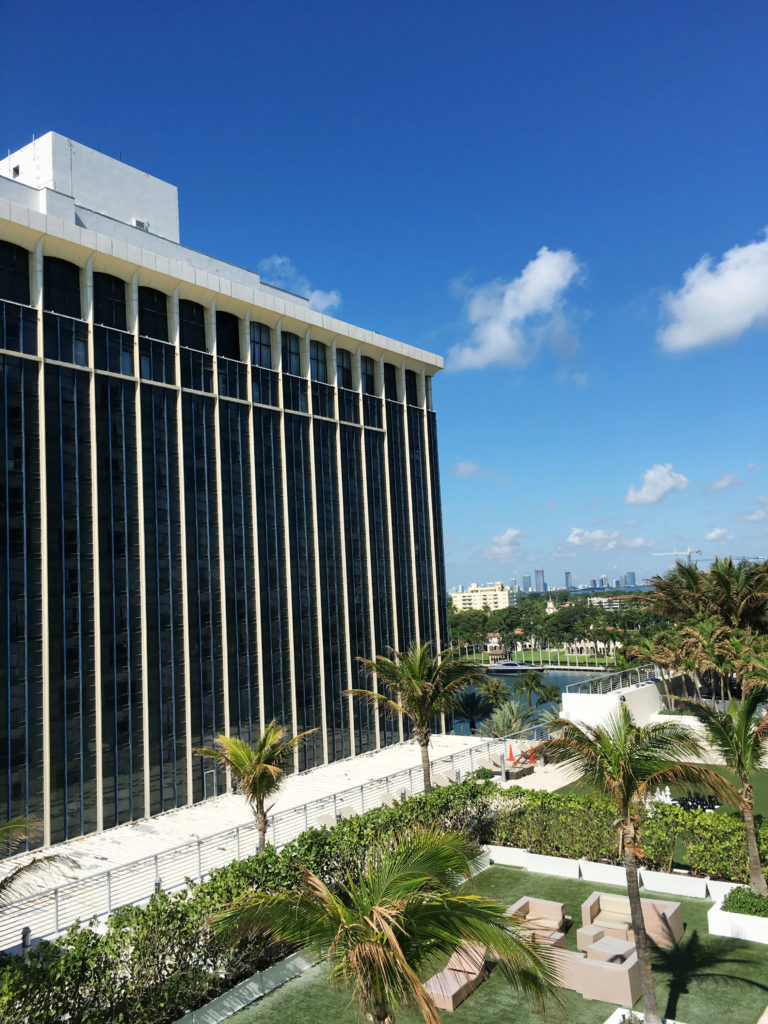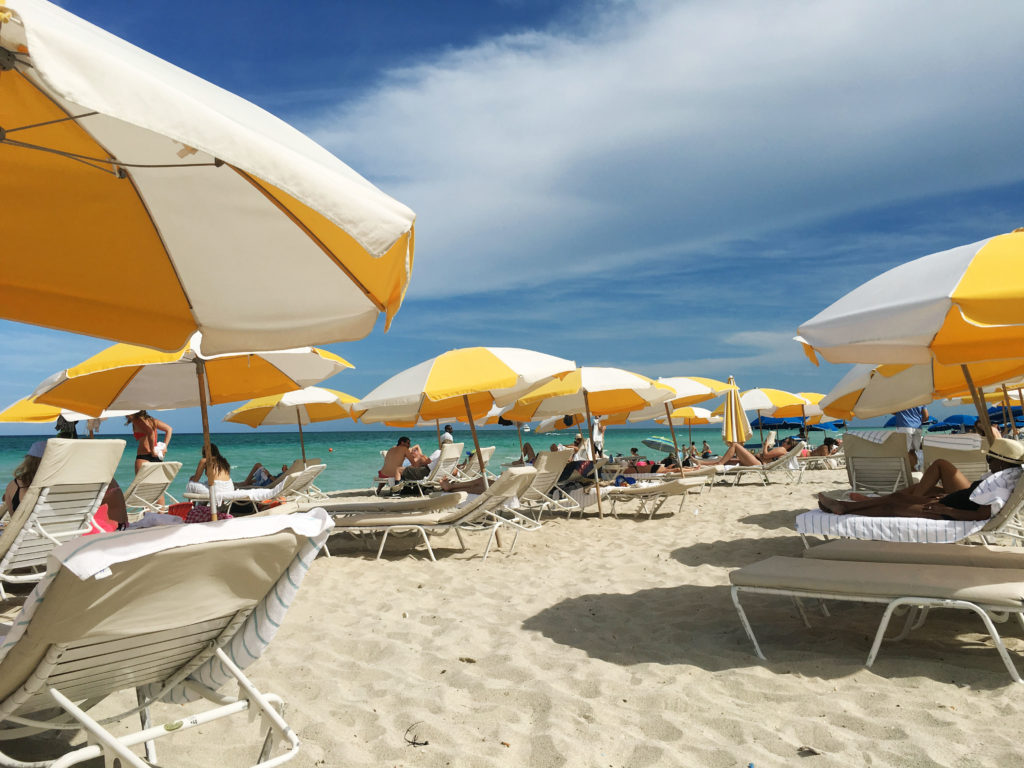 And plus since we were a group of 20-something girls, we of course fit in time for bottomless brunch between beach and pool sessions.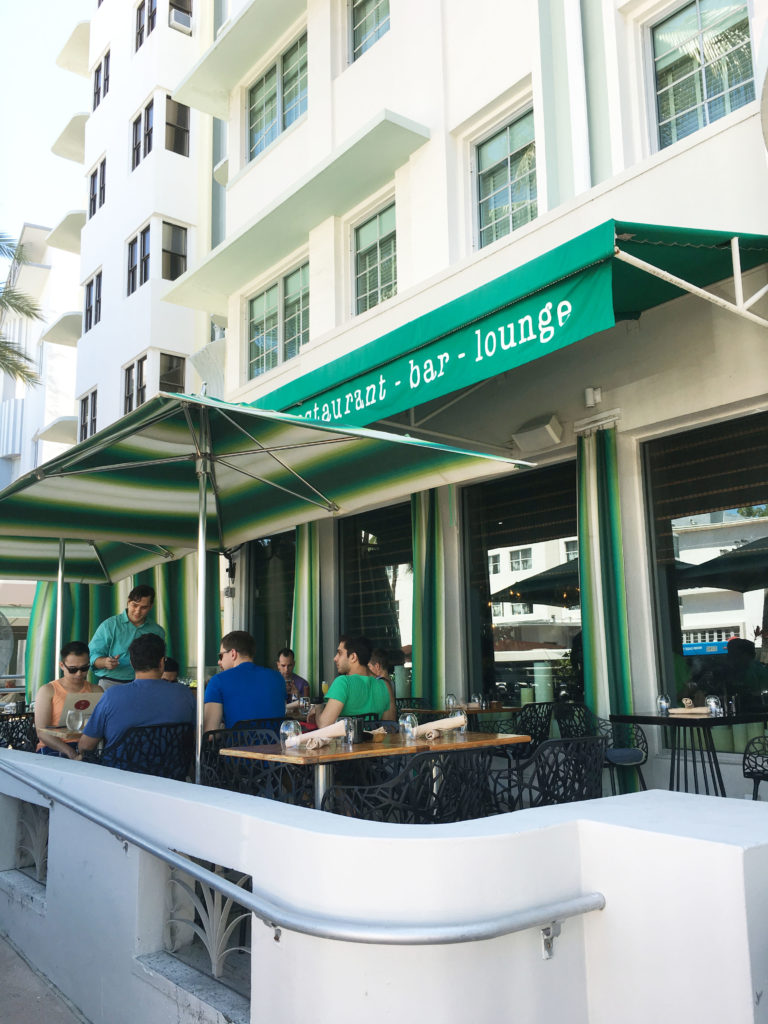 The Social Club is located in the heart of South Beach, with eclectic decor that perfectly matches the artsy vibe of that section of Miami. I'd never been before but my friends had read great reviews about the food and drink specials, and so Social Club was a must on our brunch to-do list.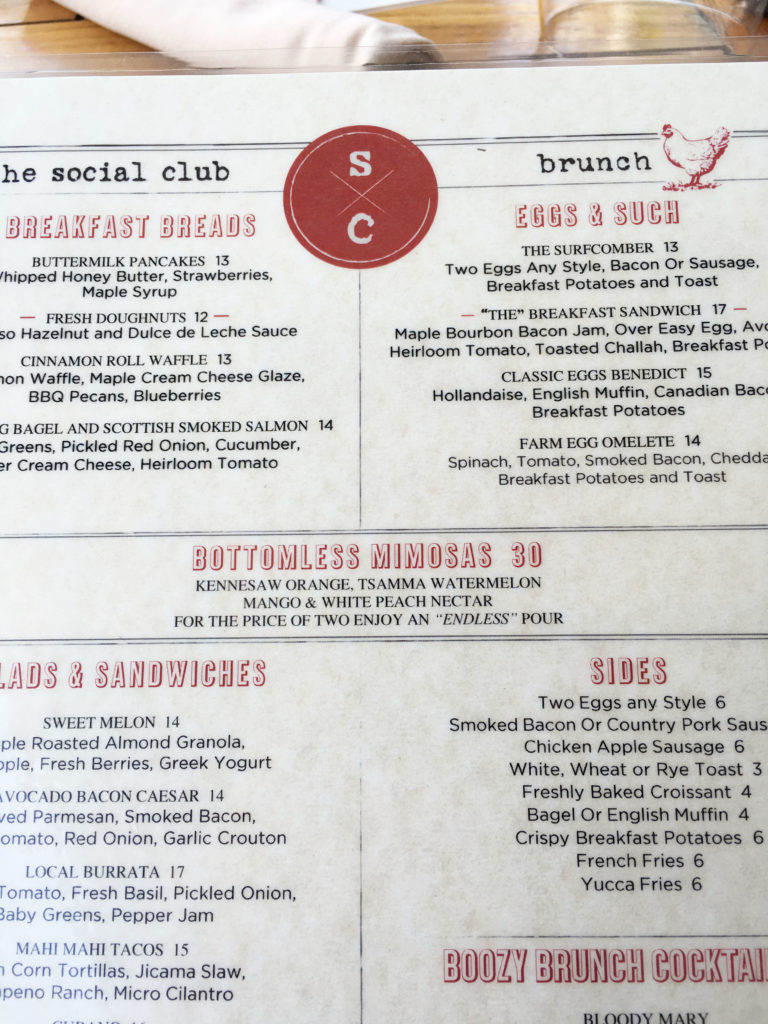 Because no one but the birthday girl had a hangover from the night before, we happily chatted away out on the patio as we looked over the menu. All while our wonderful waiter brought us out glass after glass of champagne for our bottomless mimosas. Since I'm not a fan of orange juice (sacrilegious, I know, since I grew up in Florida where oranges are featured prominently everywhere, even on license plates), I opted for fresh peach juice and fell in love. I probably could have just guzzled the juice and been perfectly happy that morning as everyone else got tipsy around me.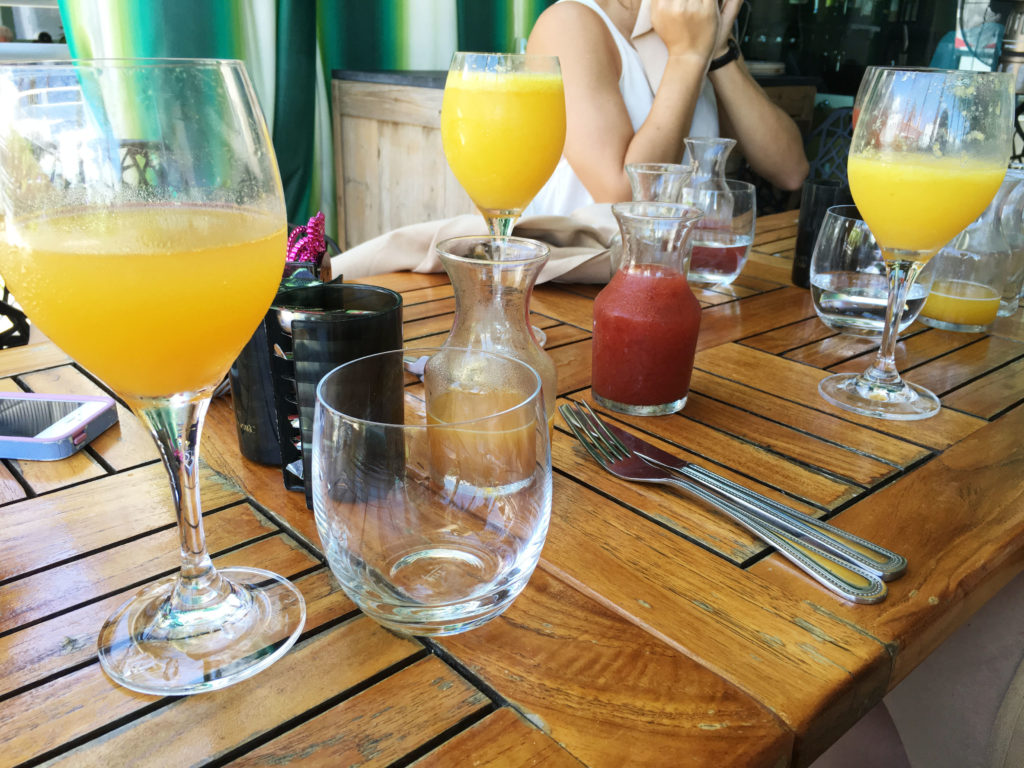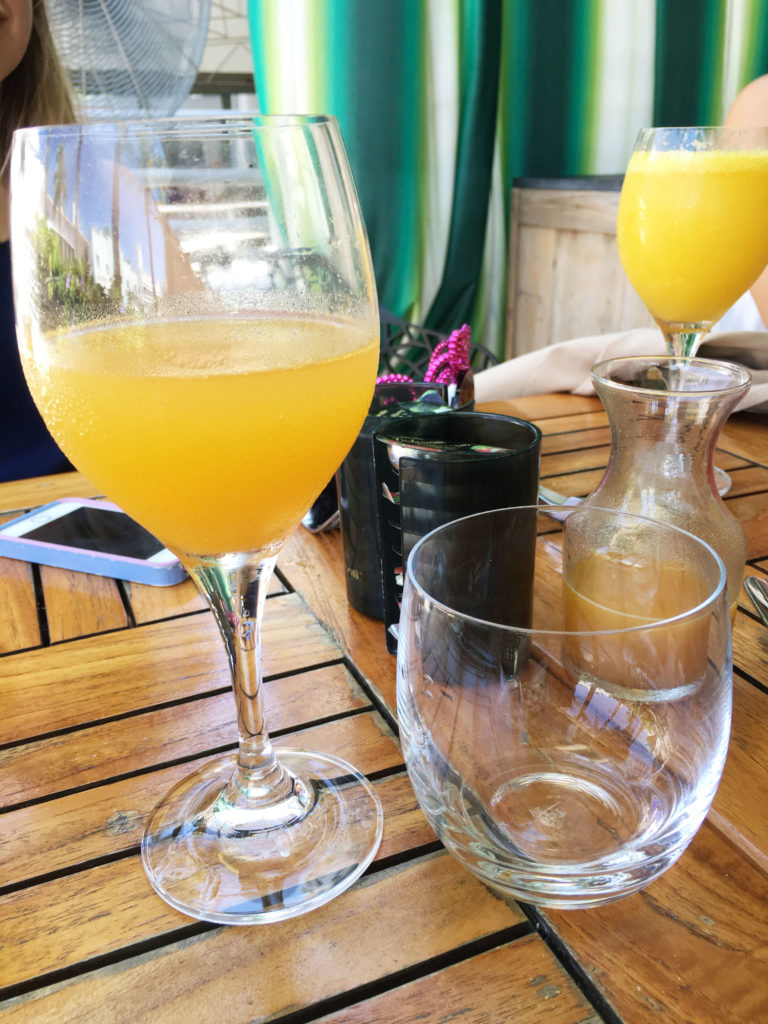 Given that it was almost noon at that point, mostly since we all like to sleep in and because Miami just works that way, I was starving by the time our food finally arrived on the table. I went with the breakfast sandwich… Sorry "THE" Breakfast Sandwich, which definitely lived up to its name.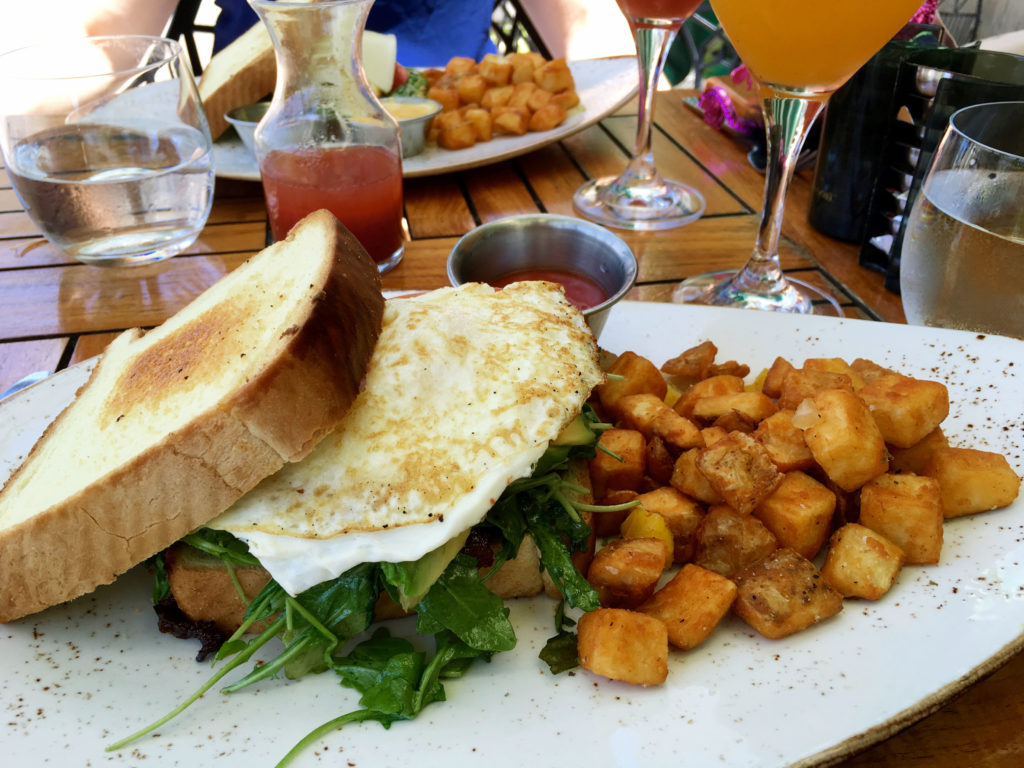 With challah bread (which has always been a favorite of mine for both sandwiches and French toast), avocado slices, and the most amazing maple bourbon bacon jam, this breakfast sandwich was the thing of dreams. I was a bit tentative about the bacon jam since I wasn't sure what to expect, but I can now confidently say that I am a convert and have to figure out how to make bacon jam for myself for future weekend brunches at home. Somewhat sweet with big chunks of bacon, this was not your grandmother's jam.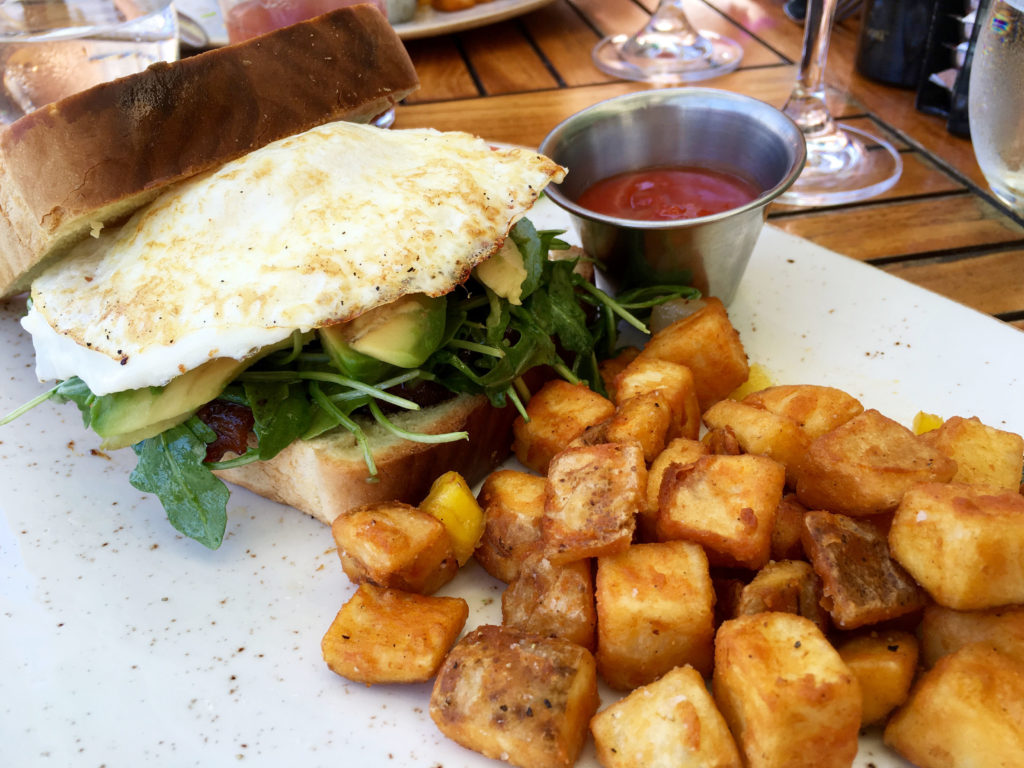 Plus breakfast potatoes are my jam, which meant that I was a very happy camper at Social Club. My only regret was that I couldn't be a member of the "clean plate club" since I'd had too much champagne before our meals came!
Have you guys ever had a to-die-for breakfast sandwich at home or while on vacation? Social Club is definitely a must-try if y'all ever find yourselves in South Beach!
The Social Club
1717 Collins Avenue
Miami Beach, FL 33139