There's little else that can get me out of bed early on Sunday mornings than breakfast. As much as I love to doze away in bed and curl up underneath the covers for a few extra hours, once my stomach starts rumbling that's the sign that I'll eventually have to drag myself out of my cocoon in search of something to eat. And since I very rarely make pancakes for myself at home (still too tricky for my level of cooking haha), I always look forward to ordering them during Sunday brunch.
Especially if they're topped with berries like the pancakes at Lafayette are!
After a short cab ride through Manhattan, we practically ran into the restaurant to get in from the cold. True story, it snowed later that day when I was driving back up to Connecticut despite the fact that it's April!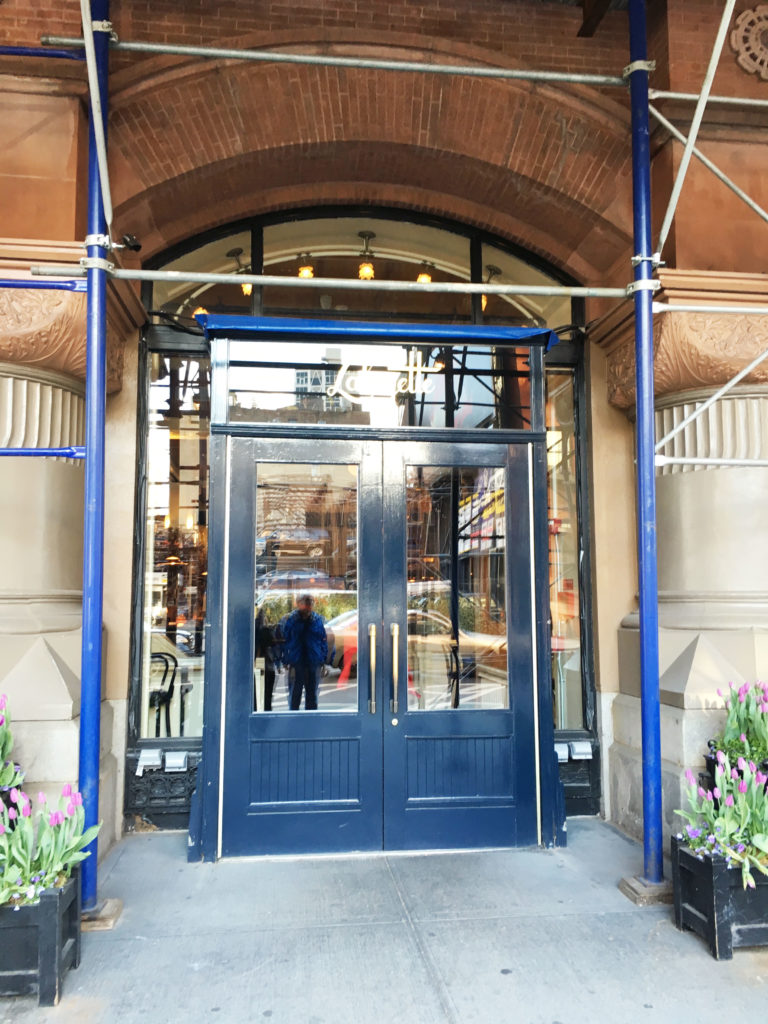 I had randomly found Lafayette while googling "best breakfast spots in New York City," and I am so glad that I did. Amazingly delicious food with a French flair, Lafayette is definitely one of my new favorite places to grab breakfast in the city. Plus their bacon is AMAZING! I have no idea how exactly they prepare it but I would definitely pay someone to make their bacon for me everyday.
I admired the pastries behind the counter, especially the almond croissants which have been one of my favorites since I first tried one at Borough Market, while we waited to be seated. Which means that the hostess definitely thought I had no manners since I was practically drooling by the time she came over to help us!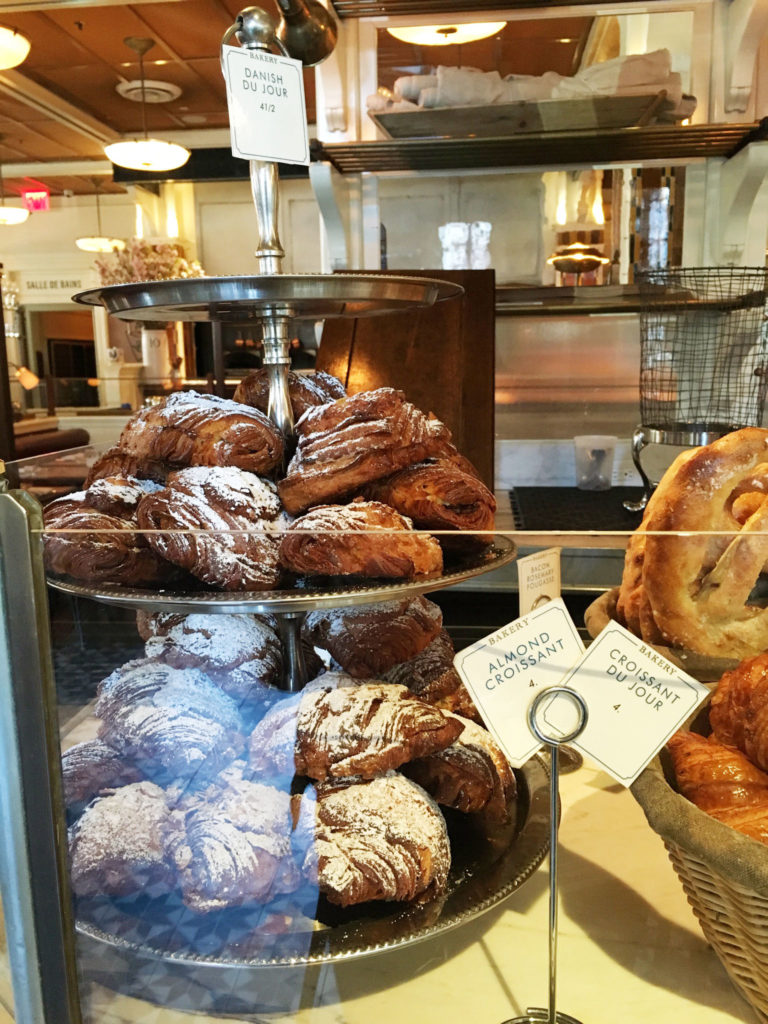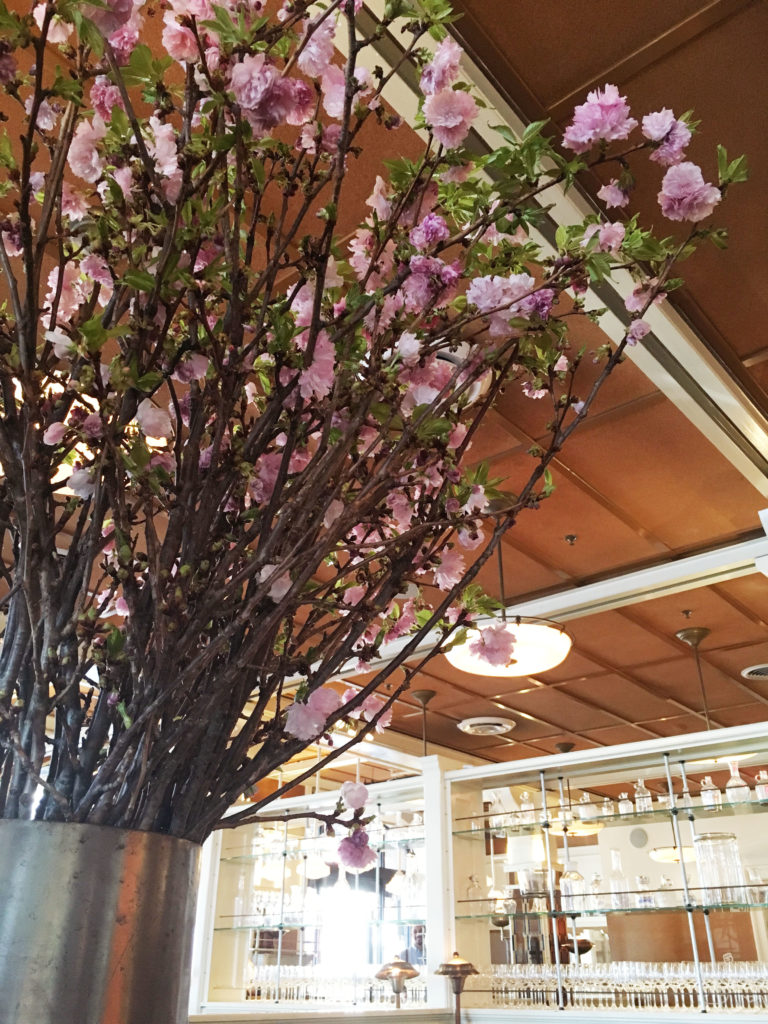 We had an early reservation, which meant that we got to enjoy the restaurant and its interior beauty to ourselves before more New Yorkers slowly made their way through the midnight blue door. As much as I love busy/buzzing restaurants, there's something nice about being able to enjoy a conversation while knowing that there isn't a nearby table that might eavesdrop or worry about bumping elbows with your neighbor. Granted I'm usually a little antisocial when I first wake up in the morning, so that might just be me!
I started off breakfast with tea and a green juice, which I've actually been a little addicted to lately. I usually drink a green smoothie for breakfast so I guess I shouldn't be too surprised that I'm a fan of green juices too. They taste kind of like the part of the celery stalk that's been in a Bloody Mary!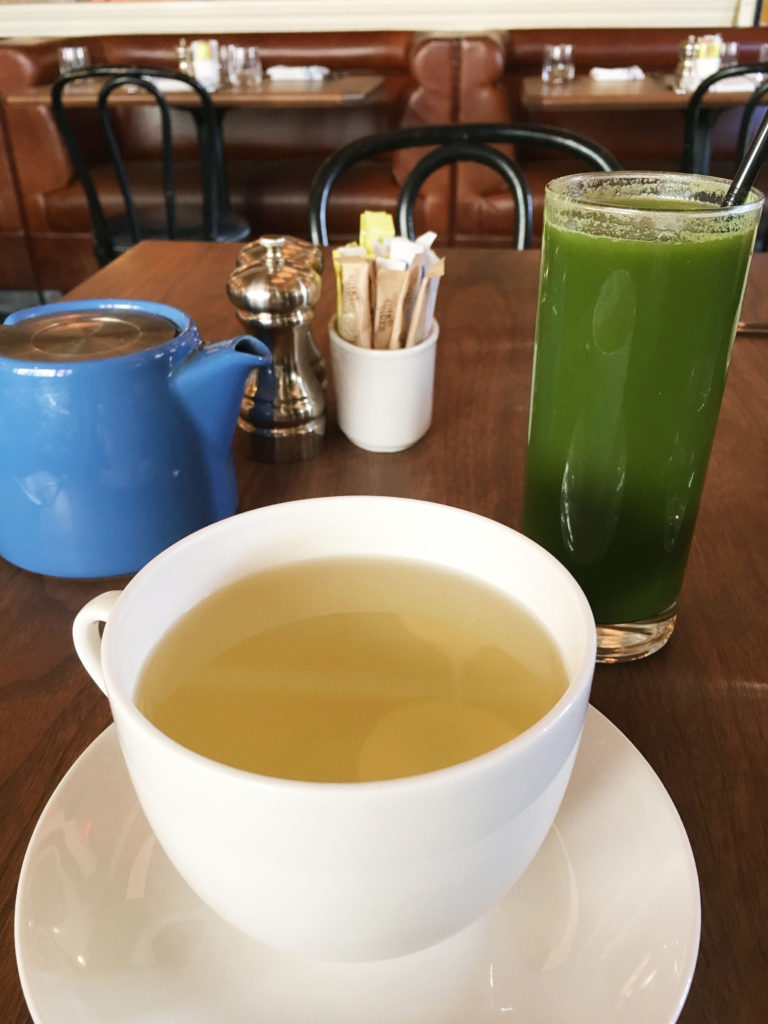 As I've already said, the chefs at Lafayette truly know how to make an amazing stack of pancakes. Lemon-y without being too sour, I practically couldn't talk throughout our meal because my mouth was stuffed with lemon pancakes the whole time… Don't worry though, a silly thing like that didn't stop me from babbling and being my chatty self! Plus I loved that they put berries on top of the pancakes! Raspberries are bae.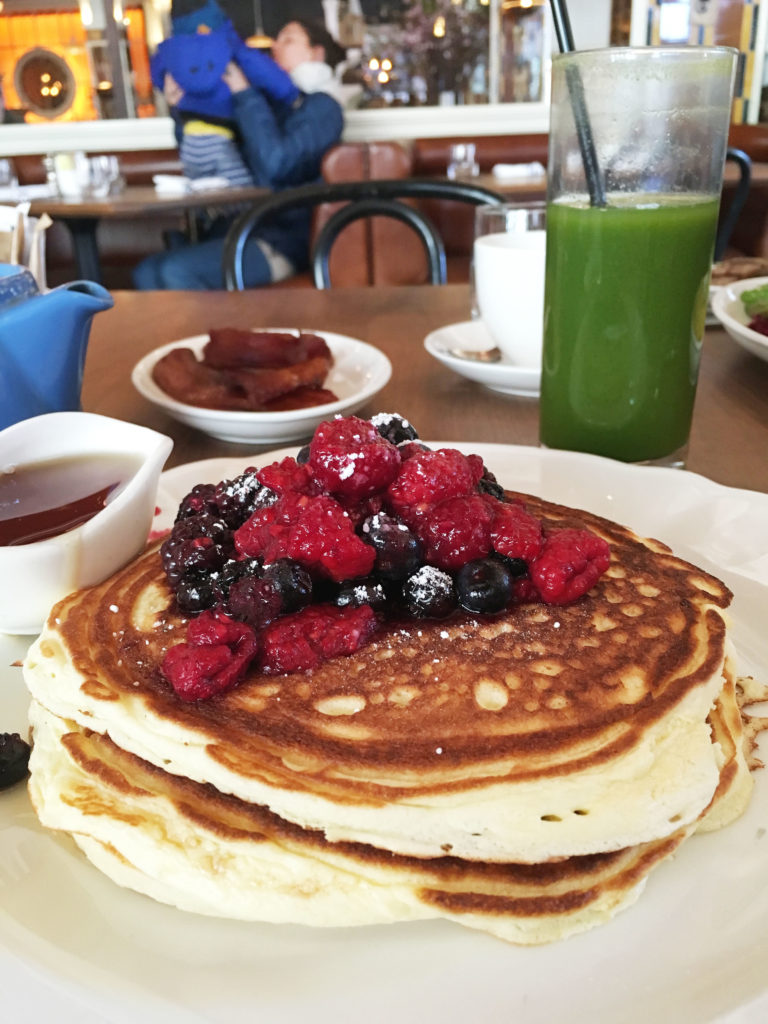 Dad went with a healthier option with Lafayette's omelette, which had brie (yum!), cauliflower, and an onion fondue. Definitely drool worthy too. I actually usually order savory dishes at brunch like this but I've been trying to branch out lately and go with more sweet options, like my pancakes!
Does food ever motivate you to get out of bed early on Sunday mornings or do you love sleeping in too much?

Lafayette Grand Café & Bakery
380 Lafayette Street
New York, NY 10003
*This post was written in collaboration with OpenTable.