Let me set the scene. It's a cold and rainy Sunday morning in Washington D.C. and Grace and I have just woken up after a late night of wine and March Madness basketball. A little tired after our long day of exploring Georgetown and eating way too much at Momofuku, we were pretty bummed when we looked out the window and saw that it was raining cats and dogs (we'd hoped against all odds for sun).
But did we let the weather get us down? Nope! Instead we celebrated my last day in D.C. in the most stereotypical 20-something year old way–bottomless brunch at Alba Osteria.
We popped out of bed, geared up for the rain, and Uber'd our way into the heart of the city in search for good food (and even better drinks!). We were one of the first tables to show up and so we made ourselves comfortable and warming up as more people began trickling in.
We started out the meal with beer mimosas and bellinis (I'll let you guess which one I ordered) because one should never be too sober at bottomless brunch, which the table next to us took to heart and proceeded to get hilariously rowdy, making us laugh with their tales from the night before.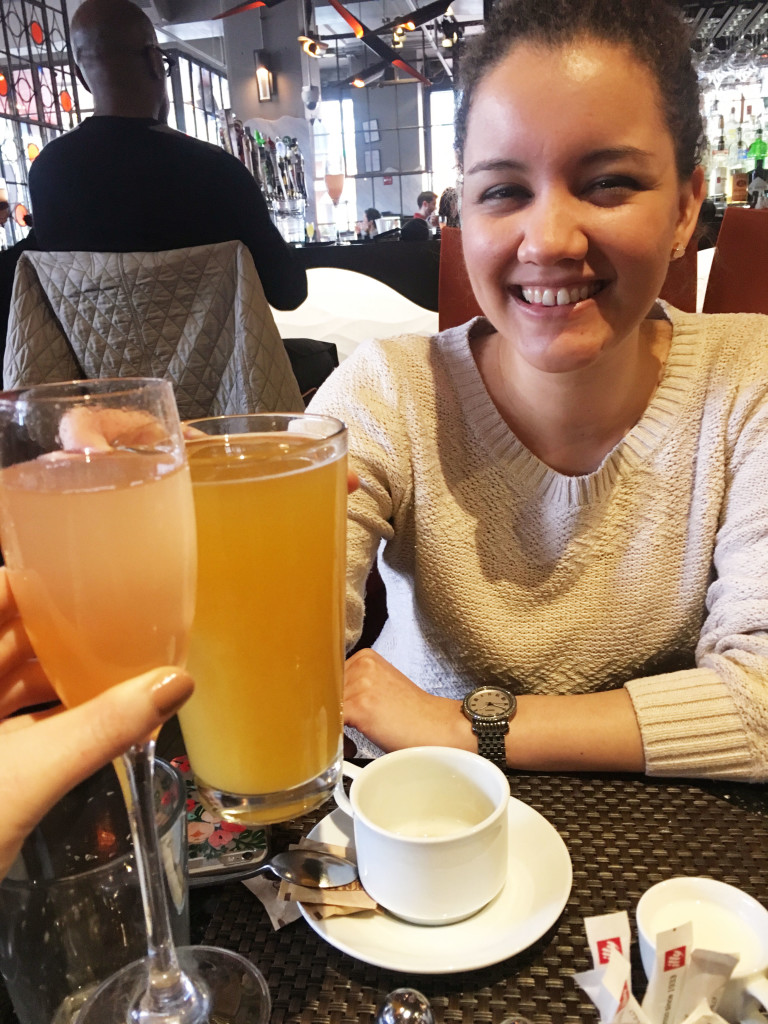 I ordered the ricotta pancakes, which I really need to figure out how to make for myself, and Grace went with the savory option of Nonna's Eggs and Meatballs. While we both enjoyed our meals, we agreed that the drinks were definitely the highlight of the meal, although their Bloody Mary was maybe the spiciest that I'd ever tried before!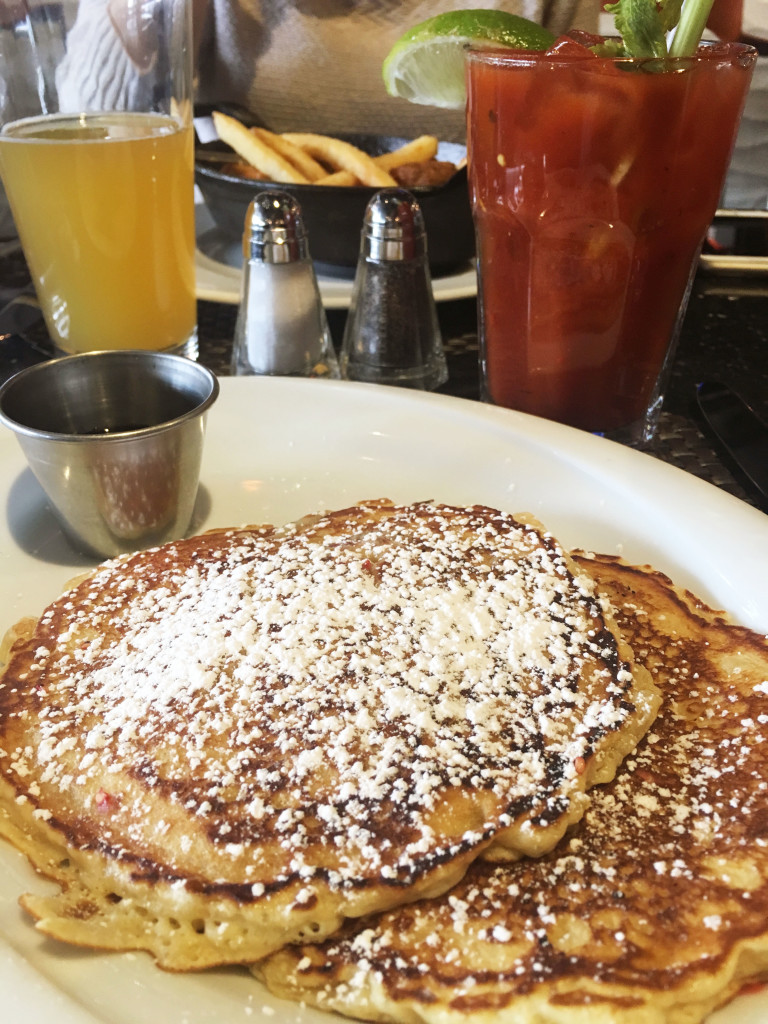 We laughed and drank away the morning, taking advantage of the little time that we still had to spend with one another before I had to catch the train back up to Connecticut. Which is never a problem for the two of us since we're both so chatty!
We begrudgingly, and slightly tipsily, made our way over to Union Station, all the while admiring how beautiful Washington D.C. is even while the rain was pouring around us. I can't wait to go back down for another visit this summer, although hopefully the weather's a little nicer next time!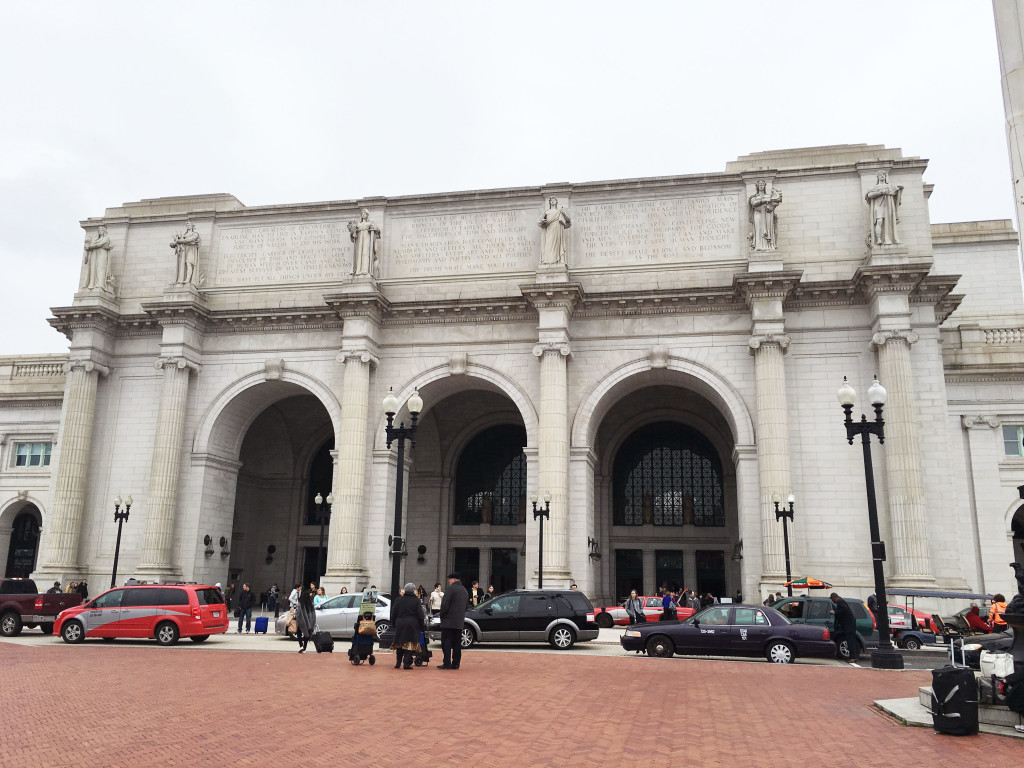 Have y'all been to Washington D.C. before? Let me know about your favorite restaurants so I can check them out the next that I'm in the city!
Alba Osteria
425 I Street NW
Washington, D.C. 20001