New York City has some pretty drool-worthy breakfast and brunch spots basically on every corner. Granted that I am a bit biased since I love all breakfast foods but come on, who doesn't love an excuse to indulge in delicious savory (or sweet!) dishes while chit chatting and enjoying the spring sunshine??
One of my new favorite finds for breakfast is Joseph Leonard, which is in the West Village and has the cutest interior. Somewhat rustic and very hipster, Joseph Leonard captured my heart and my stomach was very happy too.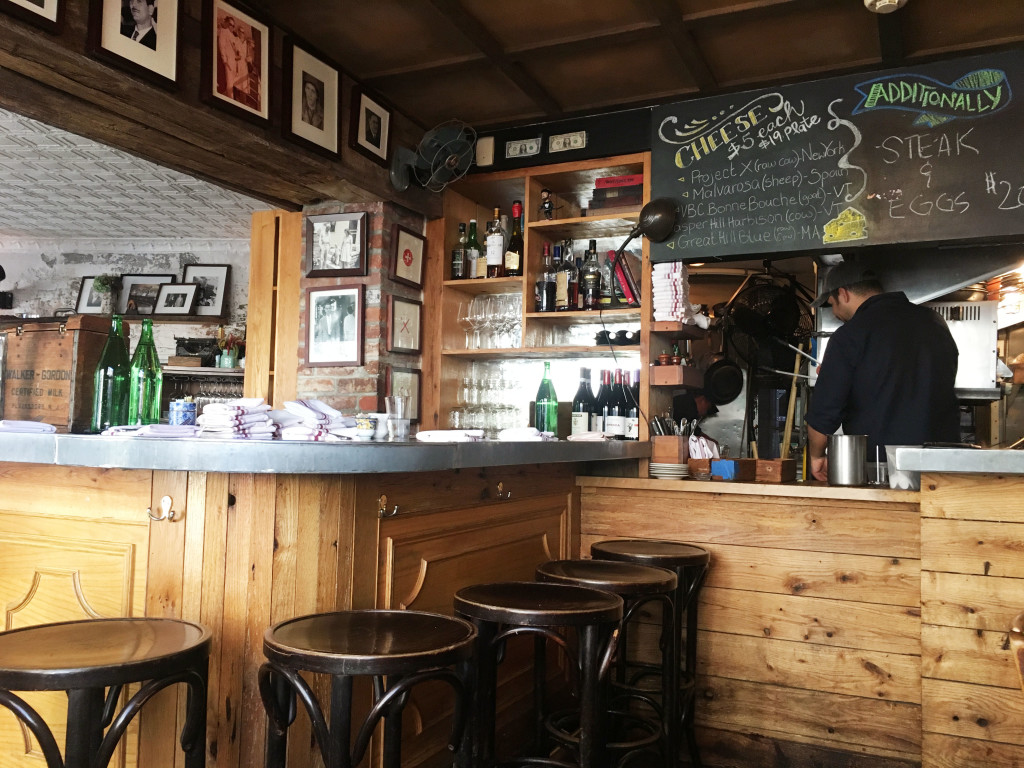 We got to the restaurant right when it opened and so were seated right when we walked in. We were seated near a window and enjoyed the sunshine trickling in while we perused the menu. There a ton of different options to choose from on the menu (love when that happens!), although that made it hard to choose just one!
How cute is this illustration of the restaurant on the back of the menu?? I always love quirky little details like that!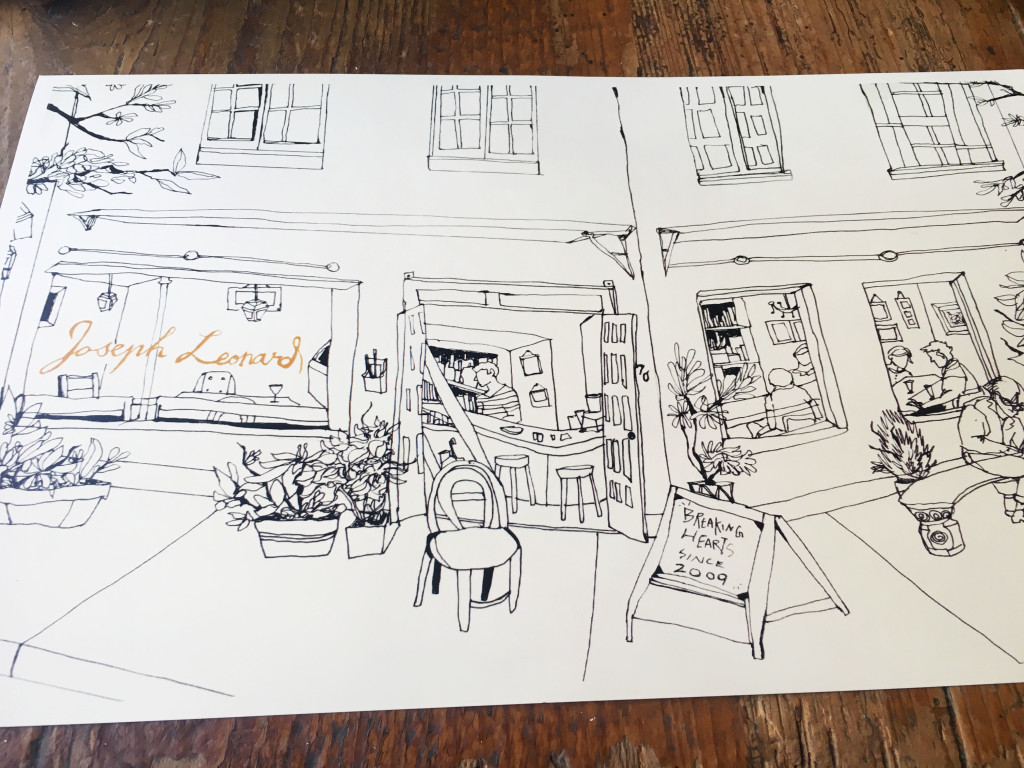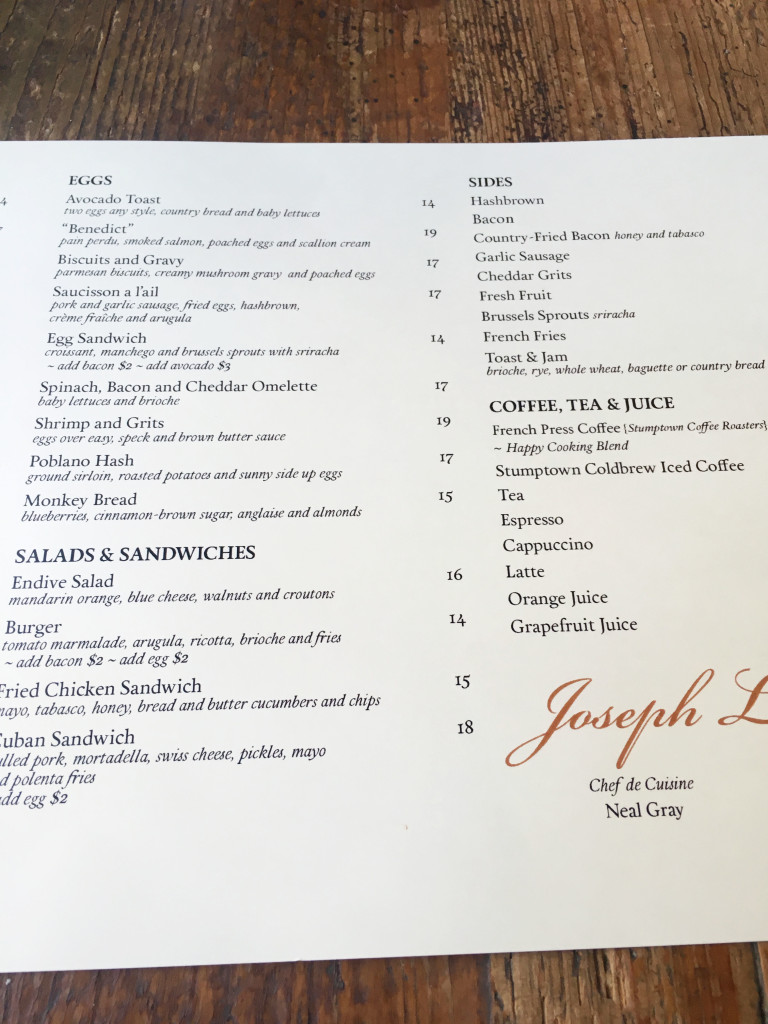 We were both super hungry after our walk through the village and so we somewhat impatiently sipped our tea and coffee as we practically drooled over the food passing by us.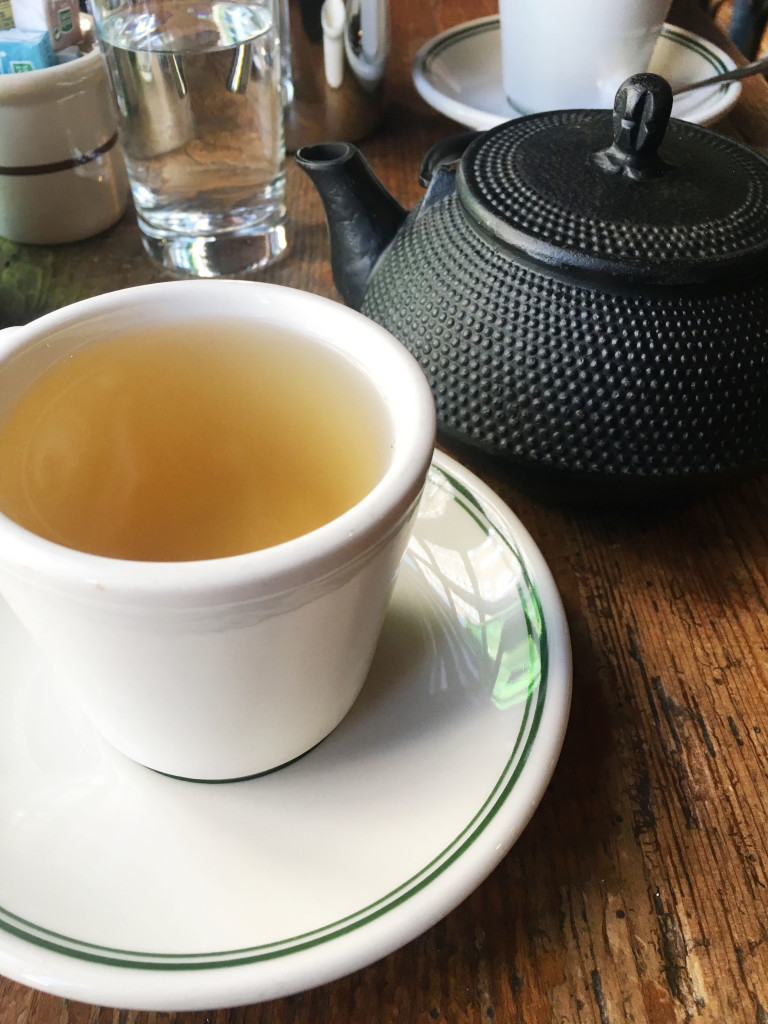 And let me tell you, the food at Joseph Leonard is definitely worth dragging yourself out of bed on a Sunday morning! Dad was healthy and ordered the spinach, cheddar, and bacon omelet, while I went with the heartier Poblano Hash.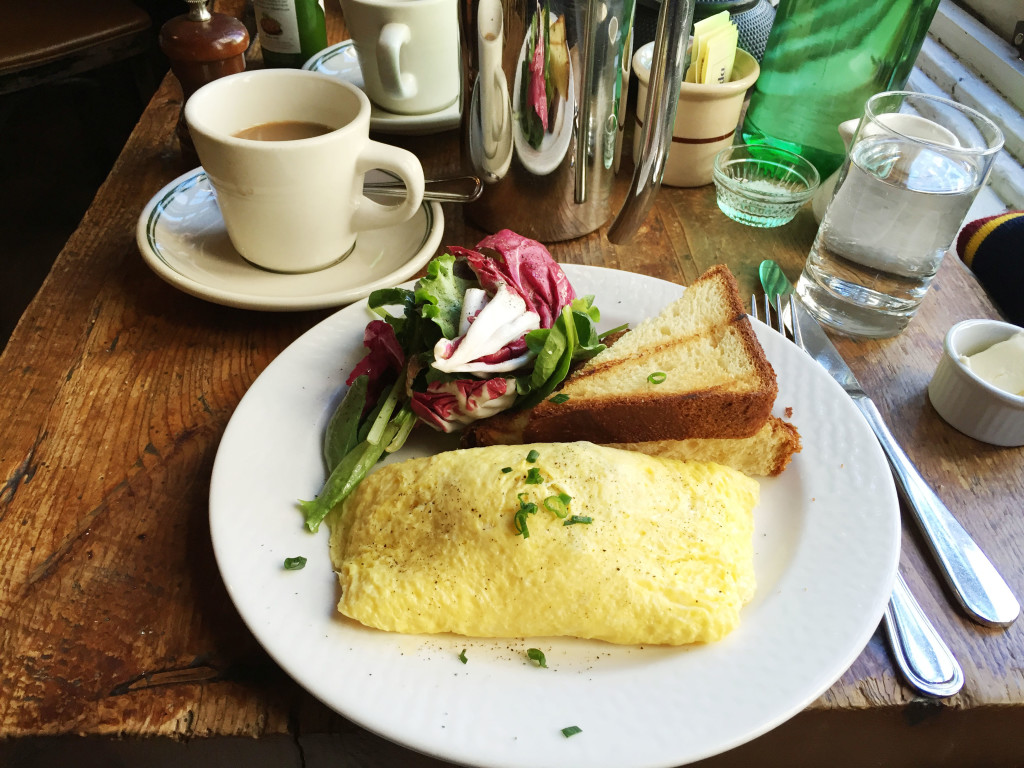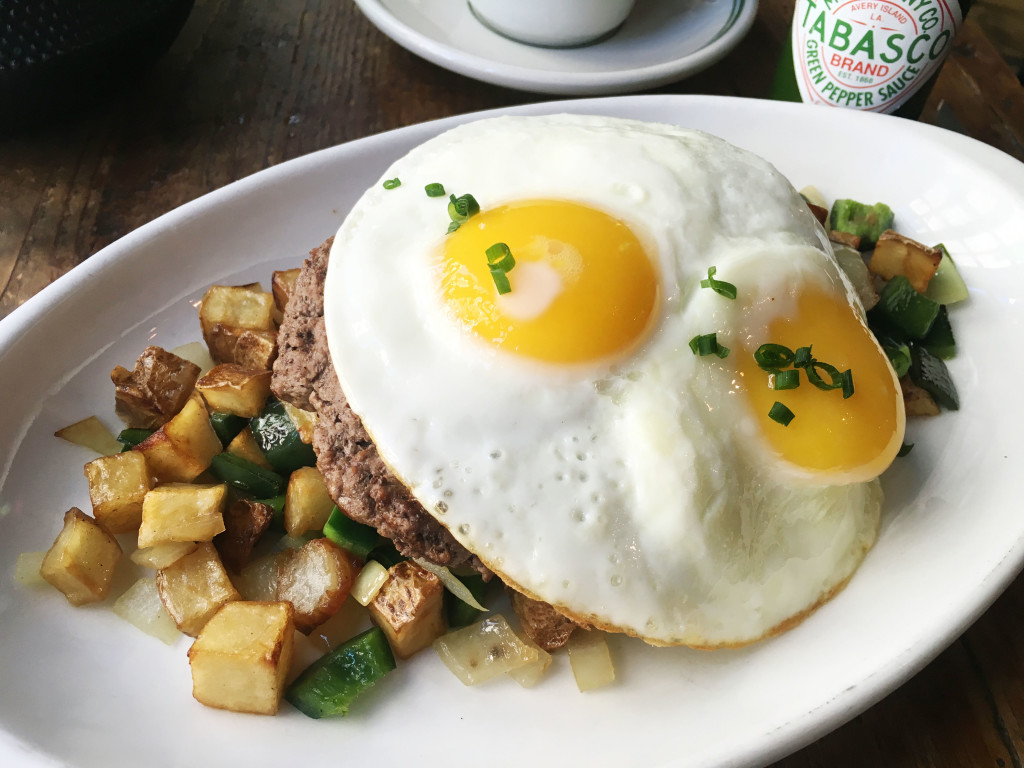 Similar to my potato hash, Joseph Leonard's dish was topped with ground sirloin and a wonderfully runny fried egg. Delicious, hearty, and definitely way too much food even for someone who considers herself to be a bit of a brunch fanatic… Although that didn't stop me from trying to join the clean plate club!
Do y'all tend to order savory or sweet dishes when at brunch? I'm more of a savory kind of gal but I love pancakes/waffles every once in a while!
170 Waverly Place
New York, NY 10014