I have a confession. If I had the choice, I would eat sushi for breakfast, lunch, and dinner. My love for sushi started out early in life when I was just five years old and ordering California rolls without any of that "gross green stuff" (which is funny to look back on because now I love all of that green stuff).
So when my boyfriend and I were in New York City for the weekend, I knew that I wanted to go to a nice sushi place for Valentine's Day dinner. And after all of my instagram stalking of NYC foodies, I found the perfect restaurant in Bryant Park–Koi!
They actually have two locations in New York but we chose this one because it's so close to Grand Central Station (had to go back to work the next day) and because I'm a little obsessed with walking around and watching the ice skaters during this time of year! And don't let the name confuse you–Koi has a very diverse menu, which is good since my boyfriend never really ate sushi before he started dating me (aka our first official date was out to one of my favorite sushi places near campus) and so I didn't want to force him into eating raw fish all night.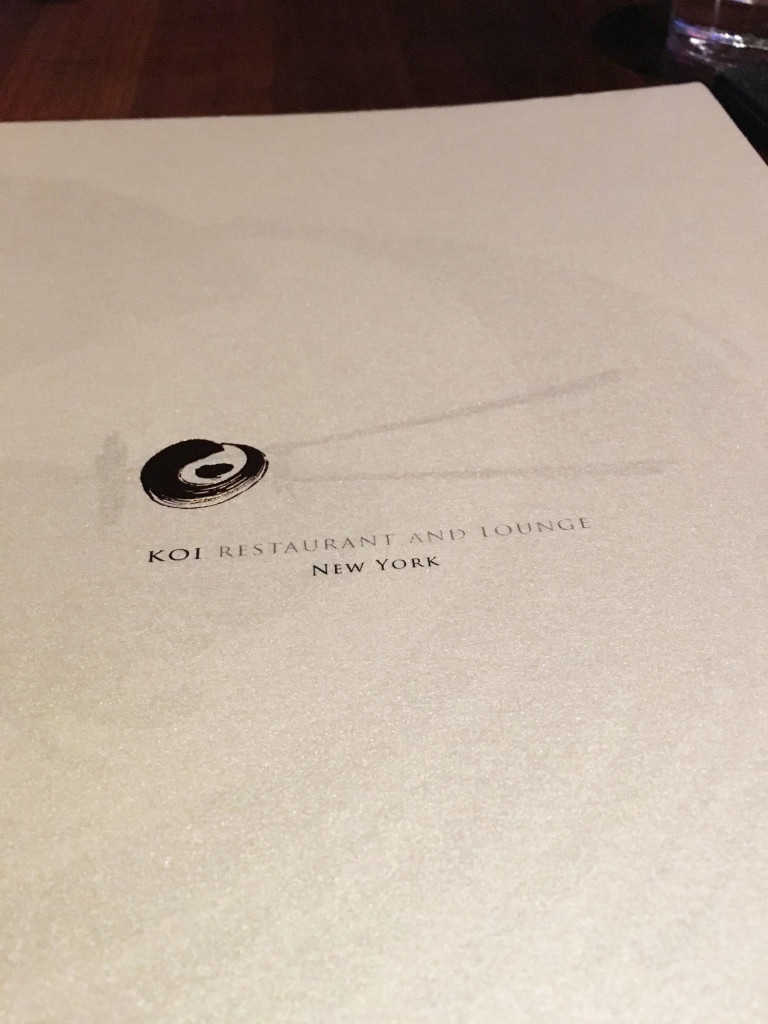 After being seated in a cozy little corner, we ordered drinks to keep us occupied while we looked over the menu. I went with the most refreshing cucumber cocktail I've ever tried (it tasted like the fancy water you get while at the spa, just with vodka added!), while Matt went with a more traditional Japanese beer.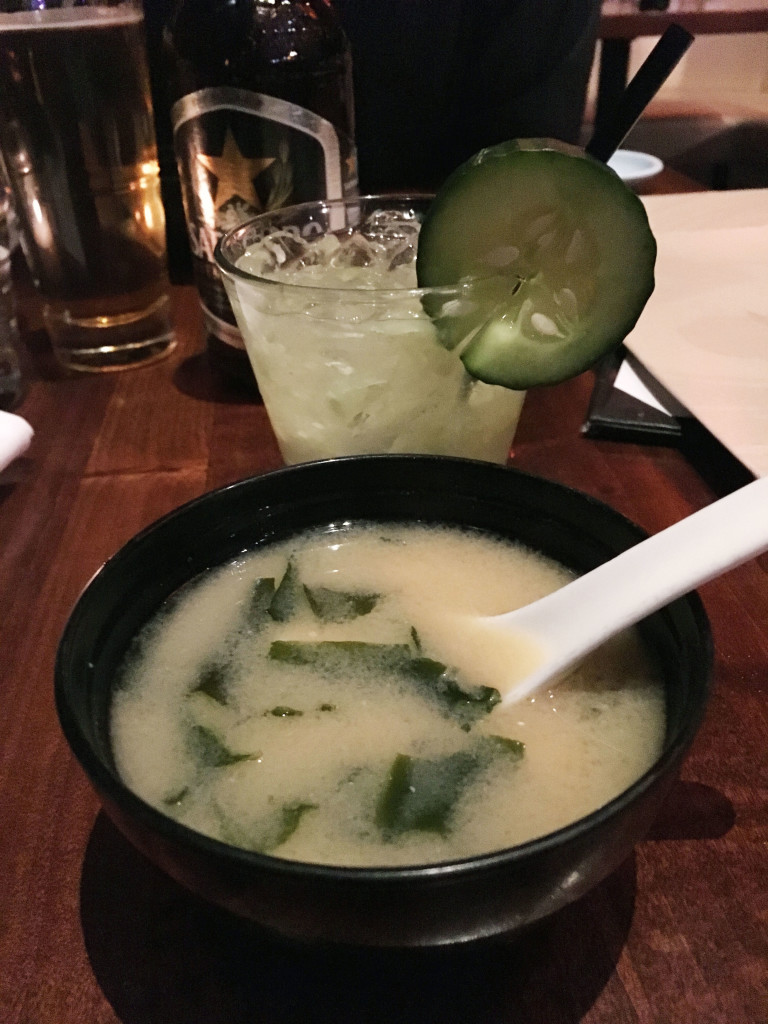 Pro tip: If y'all eat at Koi the next that you're in the city, you MUST order their Cripsy Rice. I'm not exactly sure how they do it, but the rice comes out crunchy (but not fried) and the spicy tuna on top is to die for. And even if you don't believe me, you can take Matt's word because he had never even had raw fish before and he loved it! The spices were just so amazing and the spicy tuna had just the right amount of kick to it that you couldn't wait to pop the next piece into your mouth!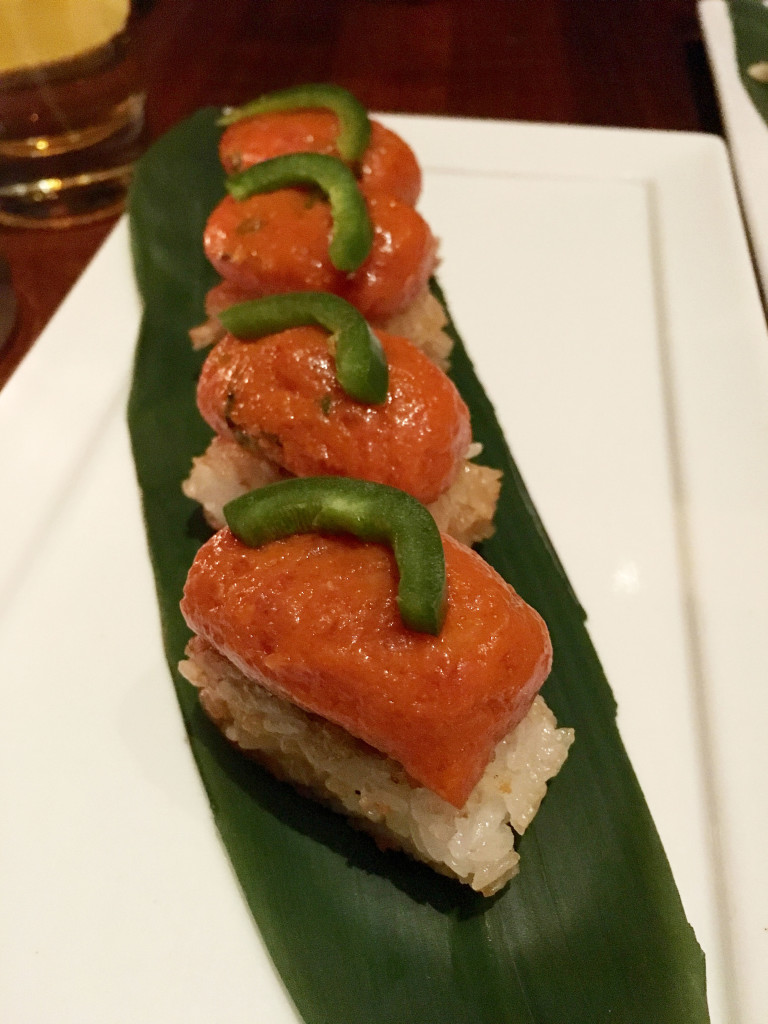 We also ordered the Kobe Style Potstickers, which were amazing as well. I actually just started eating beef and pork again after 11 years, and so I felt a bit naughty enjoying these so much. And I have to admit that I dunked my potstickers in the scallion ponzu sauce probably a little enthusiastically with every bite!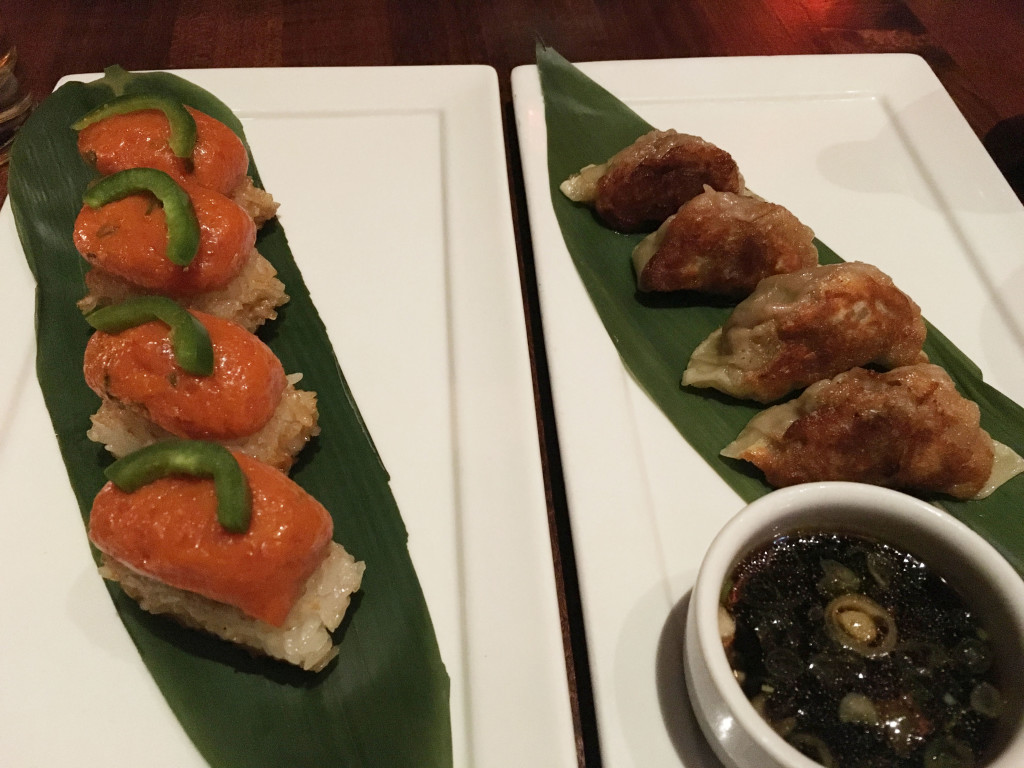 After such a large breakfast at Egg Shop earlier that day, we made the executive decision to split an entrée so that we wouldn't have too bad of food babies on the train back up to Connecticut. After much deliberation, we went with the nightly special of Brown Butter Scallops with Wasabi Mashed Potatoes and we definitely made the right choice! While having one more scallop would have been optimal for sharing, we made it work, although we did duke it out over the last of the mashed potatoes… I think that he let me win now that I'm looking back at it!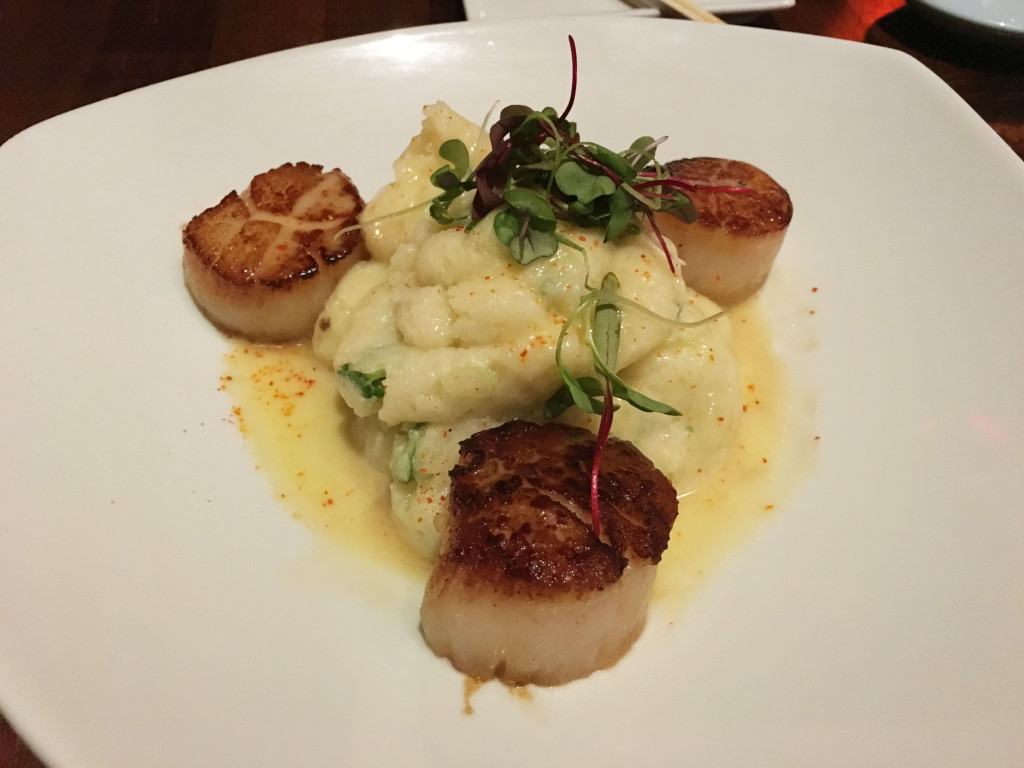 Do y'all have a favorite sushi restaurant to go to while traveling? Another favorite of mine is Nobu, which I've been to in both New York City and London!
40 West 40th Street
New York, NY 10018