On our first night in the city, my boyfriend met me at Grand Central Station and then we took the subway out towards a Mexican restaurant that I've been seeing all over instagram lately–Rosie's.
And since we're both huge fans of margaritas and guacamole, I figured that it was the perfect reunion dinner for the two of us. Plus I'll use any excuse that I can to drink margaritas and eat my weight in tortilla chips!
We got there before the Friday night dinner crowd, so we were quickly seated at a cute corner table which was prime for people watching out on the street and in the restaurant.
With our drink orders put in, we both ordered the Rosie's Margaritas which had just the right amount of kick with serrano-infused tequila, we excitedly looked over the menu while catching up with each other. As great as skyping can be (and makes long-distance way easier now than it must have been even 20 years ago), there's honestly nothing that can beat being together in person!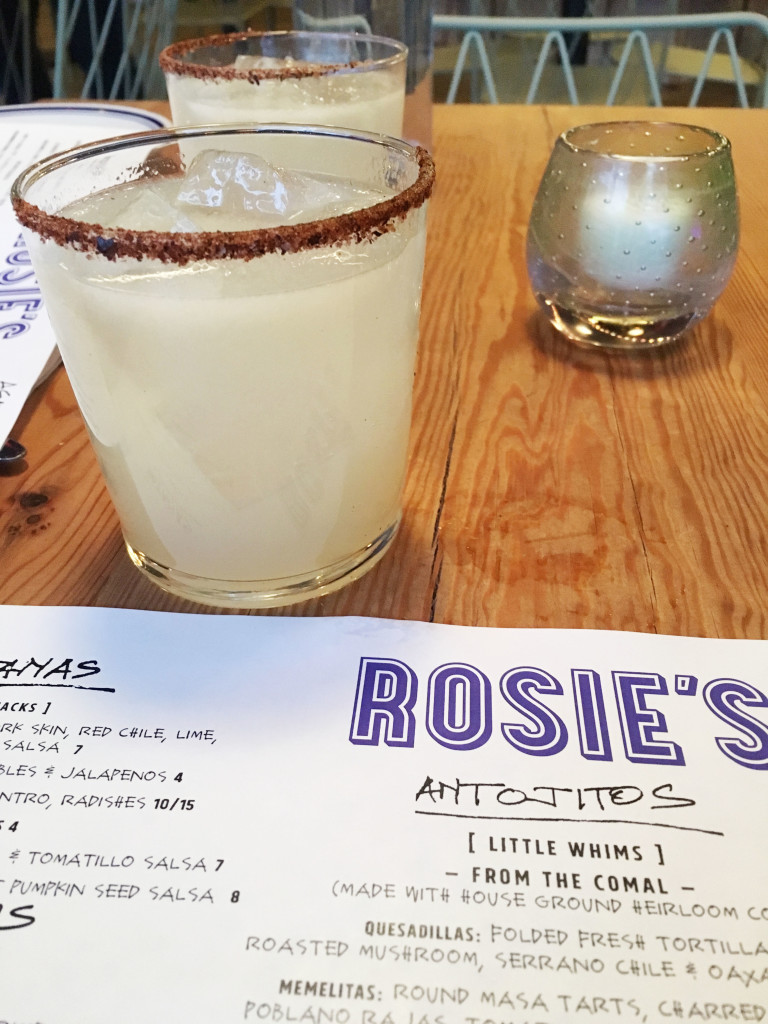 We shared an order of chips and guacamole, and I munched away happily as Matt teased me for taking so many pictures of my food. What can I say, I enjoy taking pictures of my food almost as much I love eating the food!
The guacamole was creamy and with huge chunks of avocado, so every bite tasted fresh and delicious. So tasty!
We each ordered two tacos, I got the pescado (fish tacos) and he got the suadero (braised brisket tacos), which were tasty as well, and shared the chicken tamale with molé sauce. Afterward we agreed that we would have been perfectly happy with just ordering another thing of guacamole instead, mostly to go along with all of the margaritas we were ordering. We honestly should have just gotten a pitcher to split between the two of us. Now we know for next time!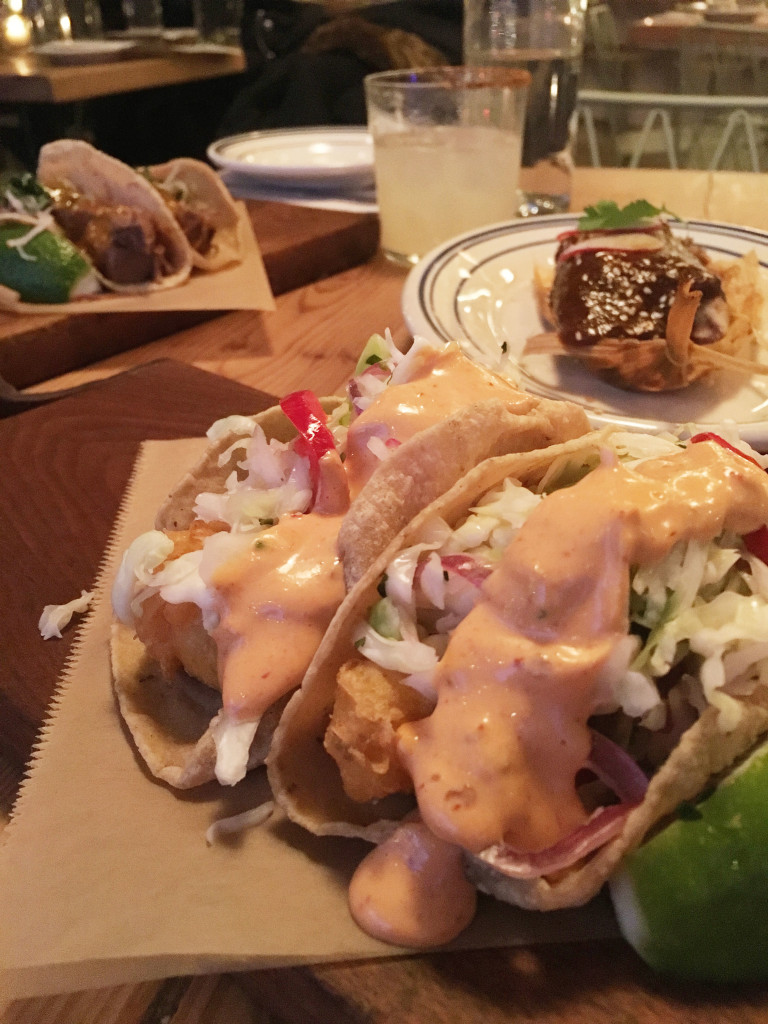 And no dinner is complete without your boyfriend taking weird pictures as you inhale your food… Which leads me to conclude that I need to review my basic debutante manners haha!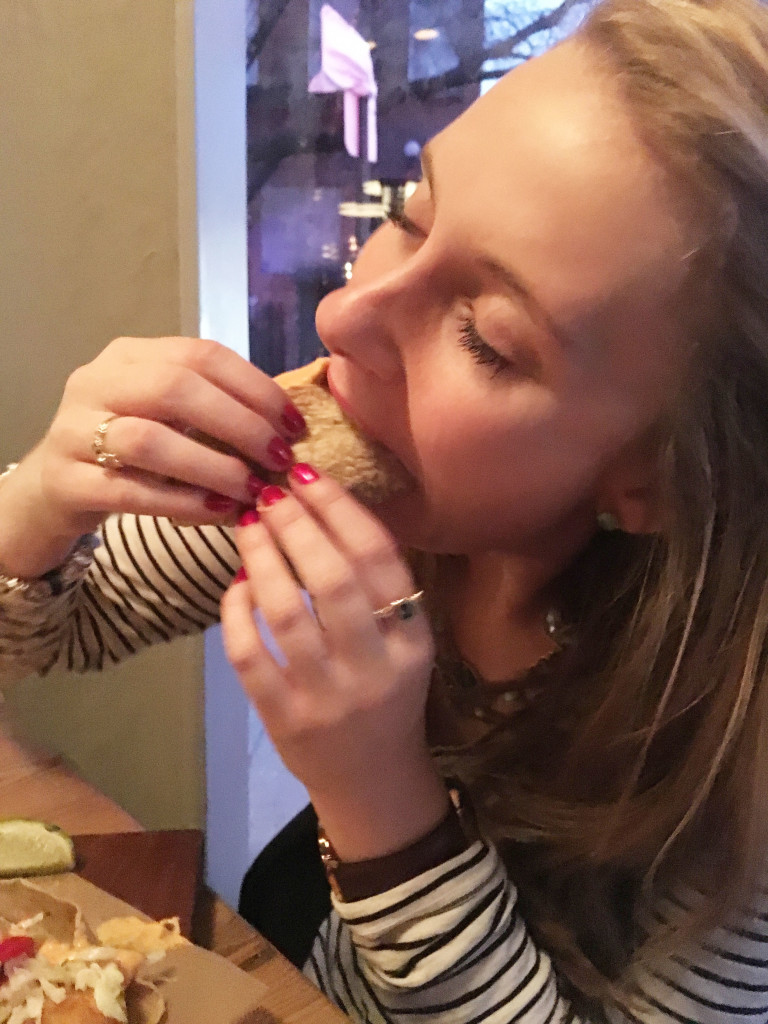 My only complaint is that we didn't order the queso while we were at Rosie's! I was snooping on their instagram recently and saw the most mouth-wateringly delicious picture of queso in possibly the entire world… So we've vowed to go back for a night filled with (multiple) margaritas, guacamole, queso, and possibly a contest to see who can eat a spicy pepper without tearing up (spoiler alert, I probably won't win that competition)!
29 E 2nd Street
New York, NY 10003