GUYS. It was FREEZING in New York City this weekend. Like I'm not joking when I say that the temperatures were in negative numbers when M and I left the apartment on Sunday morning.
But being the busy traveler that I am, I wouldn't let that stop us from doing everything we had planned and so I dragged the boy around the city with me. And one of my favorite activities we did over the weekend (and I like to think that it was his favorite too, since it was his Valentines gift haha), was spending Saturday afternoon in the Brooklyn Brewery.
Located near the first subway stop in Brooklyn on the L line, we braved the cold after brunch for an afternoon of boozing and learning about the history of the brewery. I'd kept it a secret from him until the last minute, so by the time we walked up to the brewery I was bursting with excitement since I've always been a little terrible with keeping secrets. It was definitely worth it though since he was so surprised and I felt that tasting was way better than any gift that I could have gotten him. Plus we got to enjoy the experience together, since neither of us had ever attended a beer tasting before.
We bought our beer tokens and chatted together while we waited in line to order our beers. I was surprised by the variety of flavors there were available (I'm not a huge beer kind of gal, but I enjoy one from time to time), and luckily M was there to help me pick out one that I'd like. We found seats and happily sipped on our beers until it was time for our tour.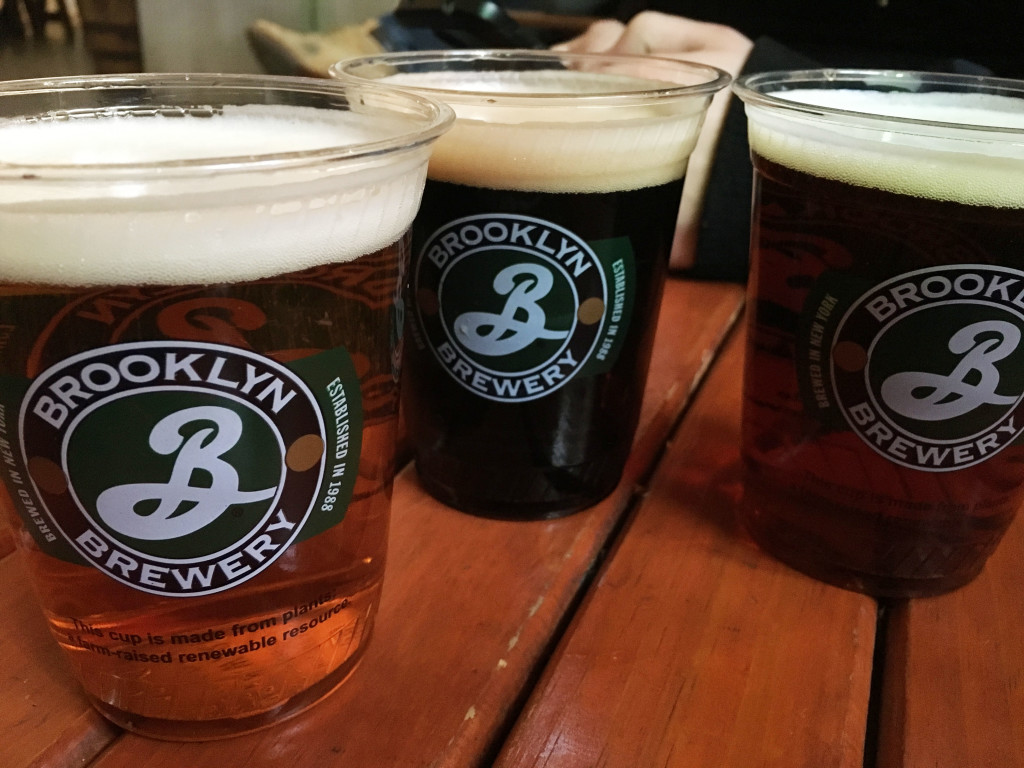 The tour was short and simple, and I believe perfectly reflected the hipster energy of the brewery itself. And our tour guide was so hysterical that I found myself laughing too loudly several times on the tour.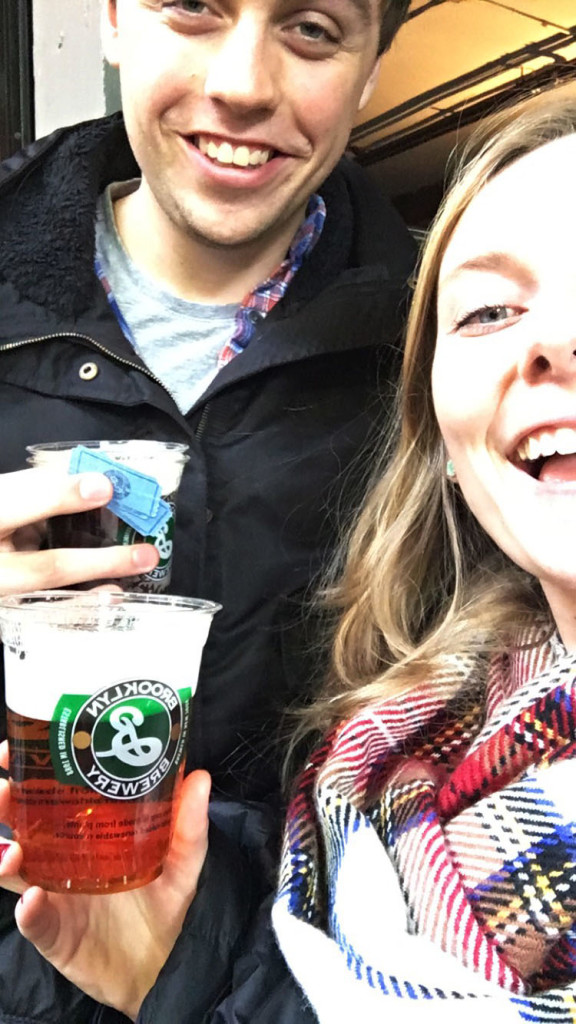 So the next time that you're in New York City and looking for a fun activity to fill up and afternoon, or are just looking to get inside from the cold, check out Brooklyn Brewery for good times and even better drinks!
79 N. 11 Street
New York, NY 11249
Also, if you're interested in snagging a Valentina bracelet, like this one that I write about earlier this week, use my code "courtney30" for a 30% discount off your purchase (available over the next month)!