Two weeks ago, I took a break from reality to fly down to North Carolina for a weekend of gossip, snow angels, and mimosas with all of my closest friends from college. And so the morning after I landed, we bundled ourselves up the best that we could (we are Southerners after all) and packed our cars for the ride to Boone and then up the mountain.
We've been making this trip for the past few years now and it was amazing getting to catch up with old friends and to make new ones. We spent our mornings in the hot tubs, our afternoons rewatching all of the Star Wars movies (yes, even the horrible ones), and our nights drinking and just enjoying each others' company as the snow fell around us. So basically it was kind of like being in college all over again, except for the fact that I'm basically a grandma now and that staying up past midnight is a big deal for me.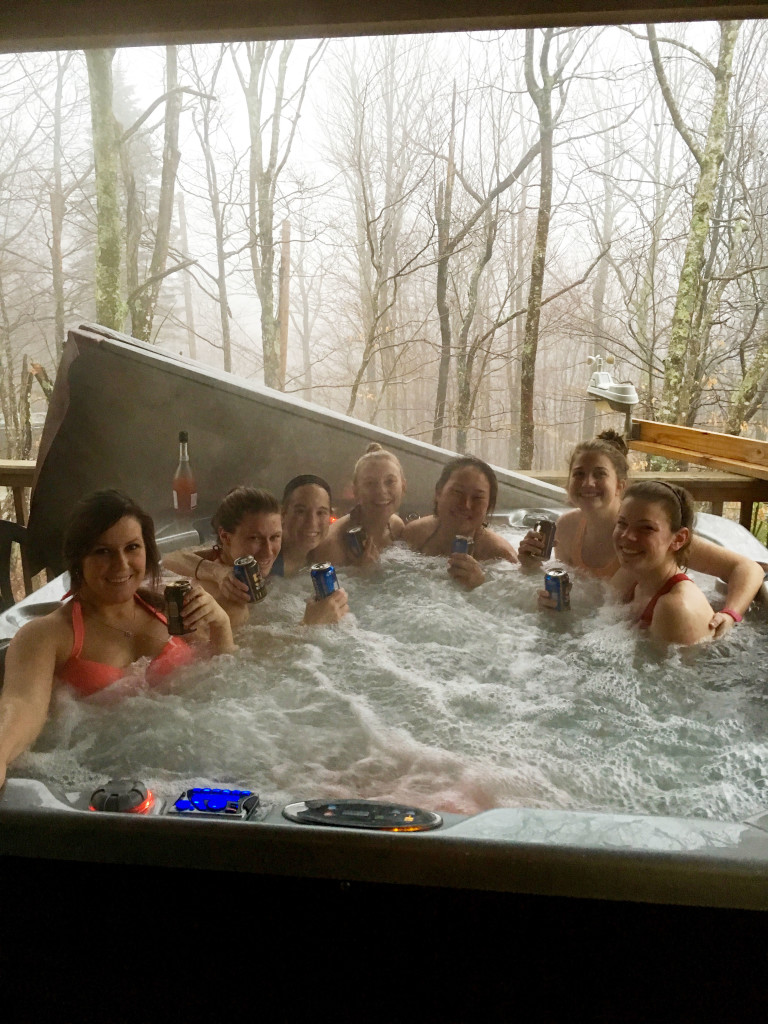 I basically lived in my boyfriend's flannels all weekend and completely forgot about makeup, so to say that I was living the dream that weekend is an understatement.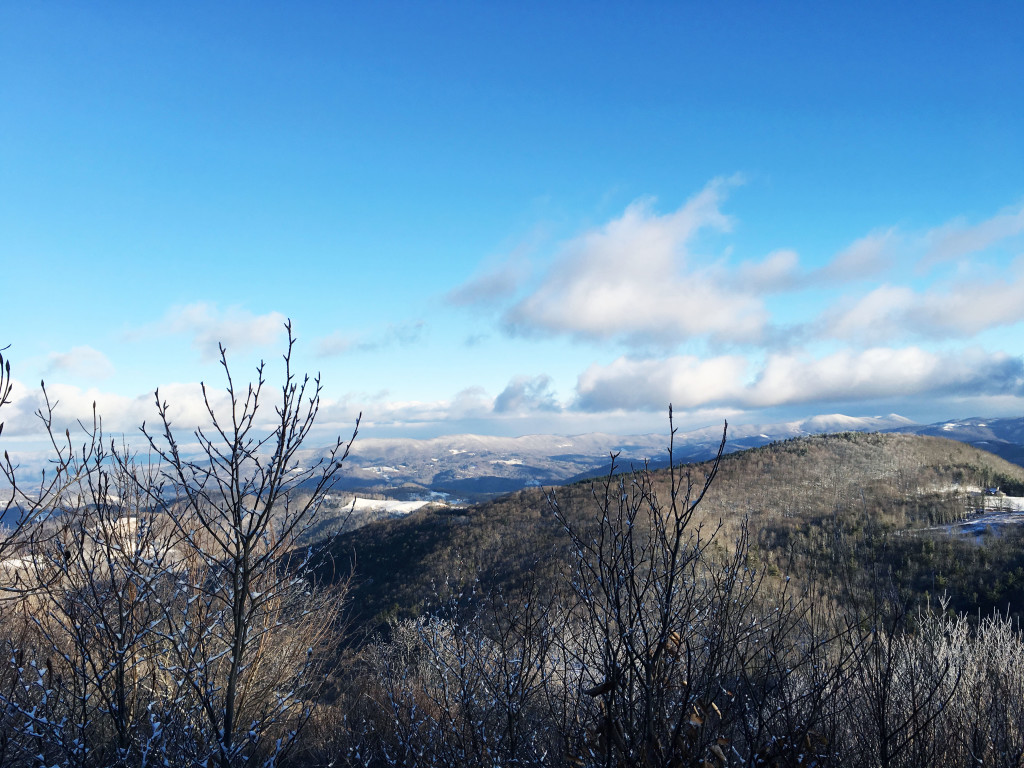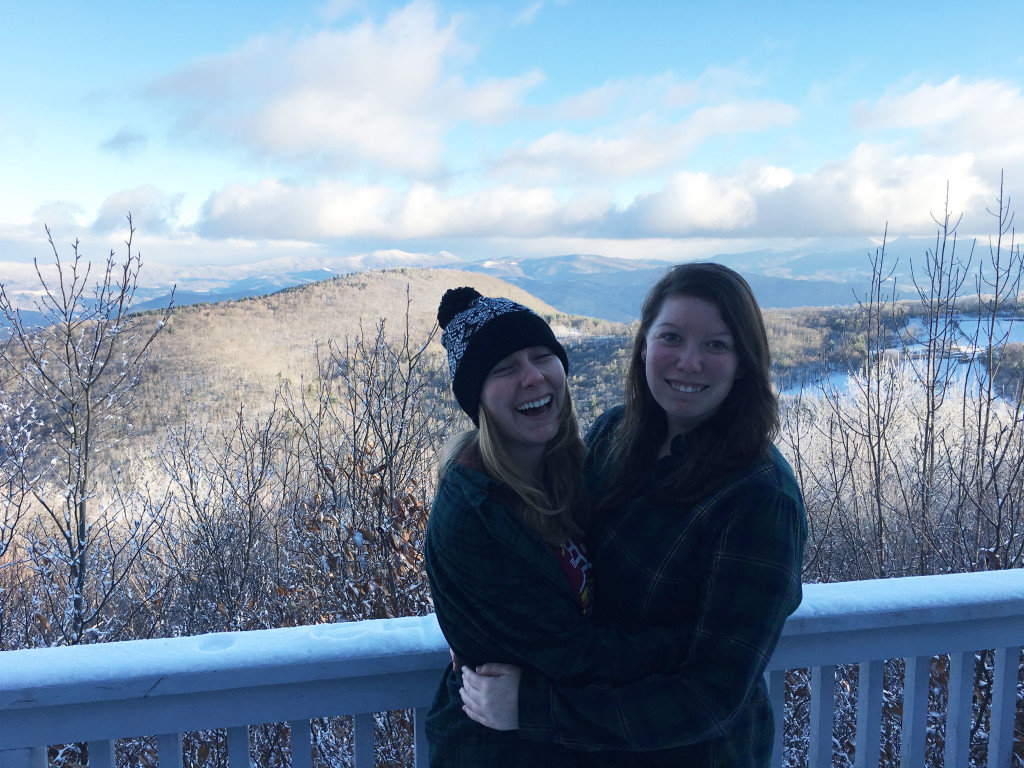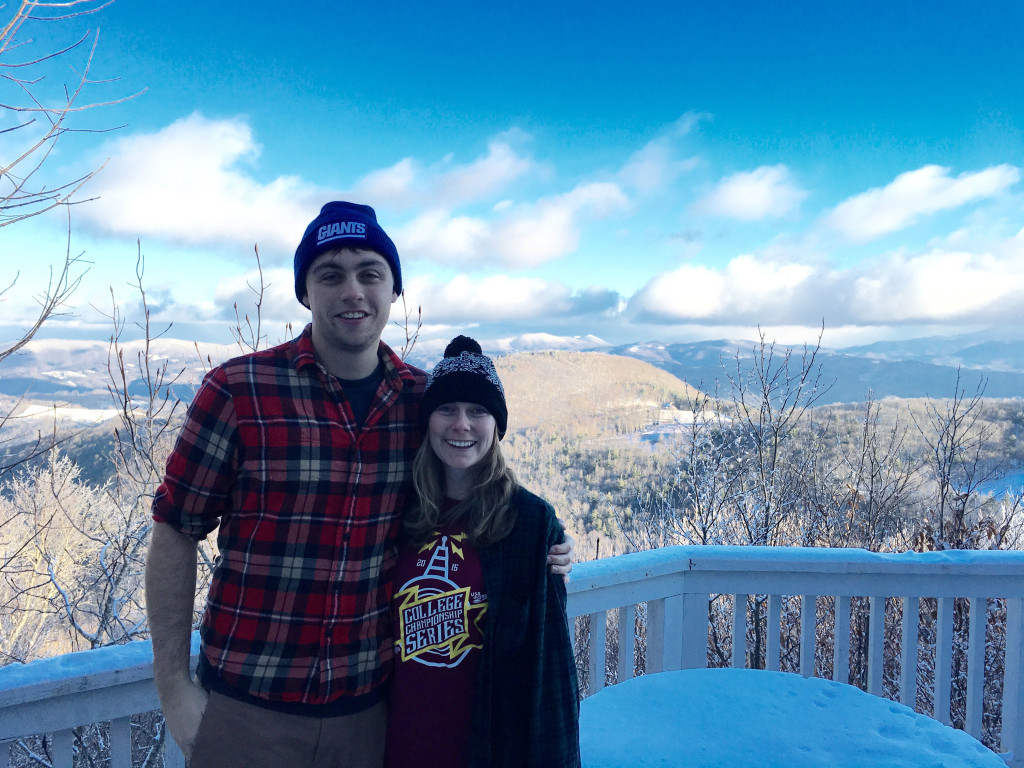 And we even got a ton of snow halfway through the weekend, which totally transformed the mountain into a winter wonderland! Being the adventurous gal that I am, I went for a walk the morning after the big snow fall even though I spent most of the time looking down at the ground in case of ice… Still counts though!
The only thing that could have possibly made the weekend better was if we had made it out to the slopes (the powder was perfect!), but I was perfectly happy to laze around the house in my slippers and harem pants rather than strapping on a pair of skis.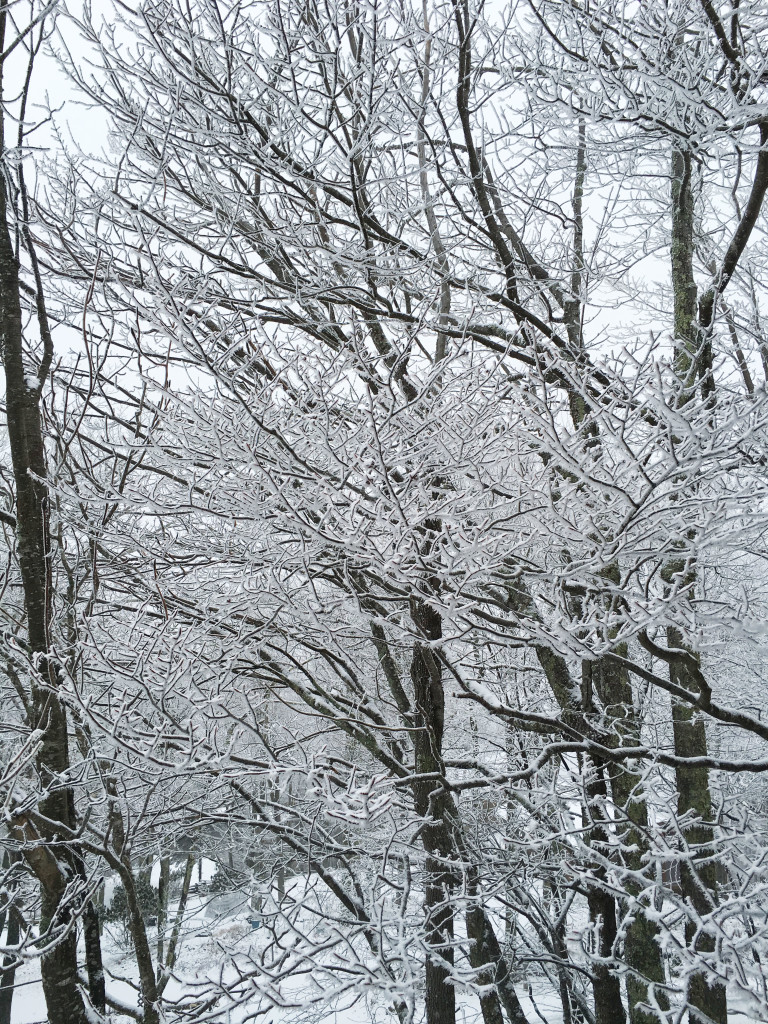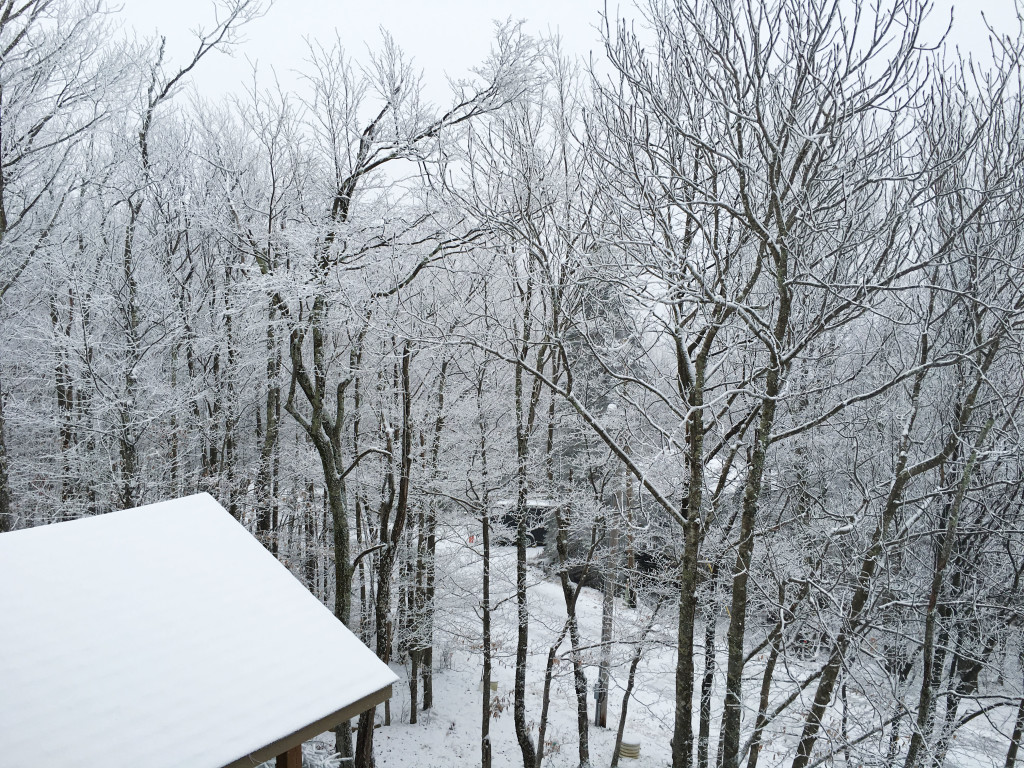 Have you guys gone on any snowy vacations yet so far? Or are y'all already tired of all of the snow and looking forward to bikinis and beaches??