Do you ever have one of those mornings when you wake up and desperately need something that's greasy and will leave you feeling blissfully happy for the rest of the day? If so, I have the perfect restaurant for you–the Tattooed Moose in Charleston, SC.
I'd first heard about Tattooed Moose on the Travel Channel a few years ago and so when I found out they opened another restaurant near where my parents live, I practically dragged my dad out to lunch with me after a morning spent playing golf.
Just a little warning: you CANNOT go to the Tattooed Moose unless you're ready for some serious eats. While I think that there's a salad or two on the menu, this is the kind of restaurant you go to when you're looking for fries, beer, bacon, and other naughty foods. Although I've been trying to eat cleaner lately (i.e. bringing a salad to work for lunch and drinking smoothies for breakfast everyday), Tattooed Moose is perfect for the most epic meal cheat meal and it's so ridiculously delicious that you can't even bring yourself to feel bad about it. Plus you'll be so stuffed afterward that you'll be too sleepy to think about much other than how you're probably going to dream about their famous duck fat fries for the rest of the day!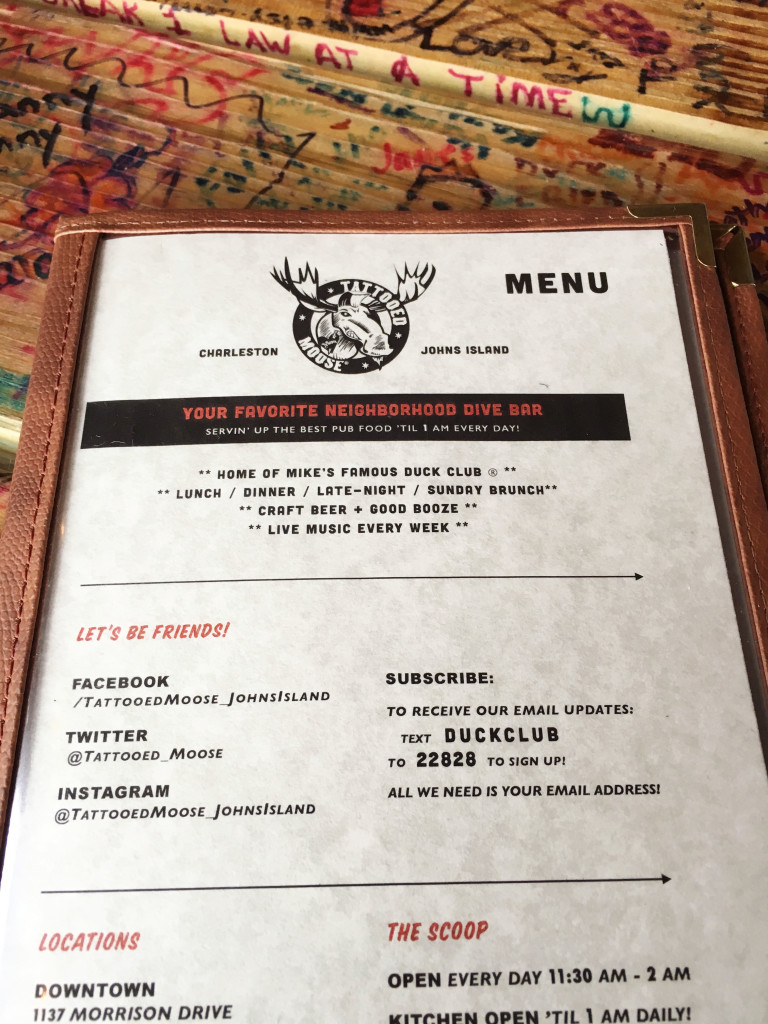 As a recommendation from our waiter, I ordered their Mike's Famous Duck Club which was a serious mouthful. With duck confit, hickory smoked cheddar, lettuce, tomato and garlic aioli, I spent the majority of my meal raving about how good it was between mouthfuls… And nodding my head enthusiastically about how much I loved it while I was chewing. Dad was a little healthier and went with the Smoked Chicken Salad BLT, but I don't regret one bite of my lunch.
We shared their duck fat fries and they were absolutely amazing. I'm probably a little biased though because I love french fries (definitely a guilty pleasure of mine that I don't indulge in often), but these were light and super crisp which is exactly how I like them.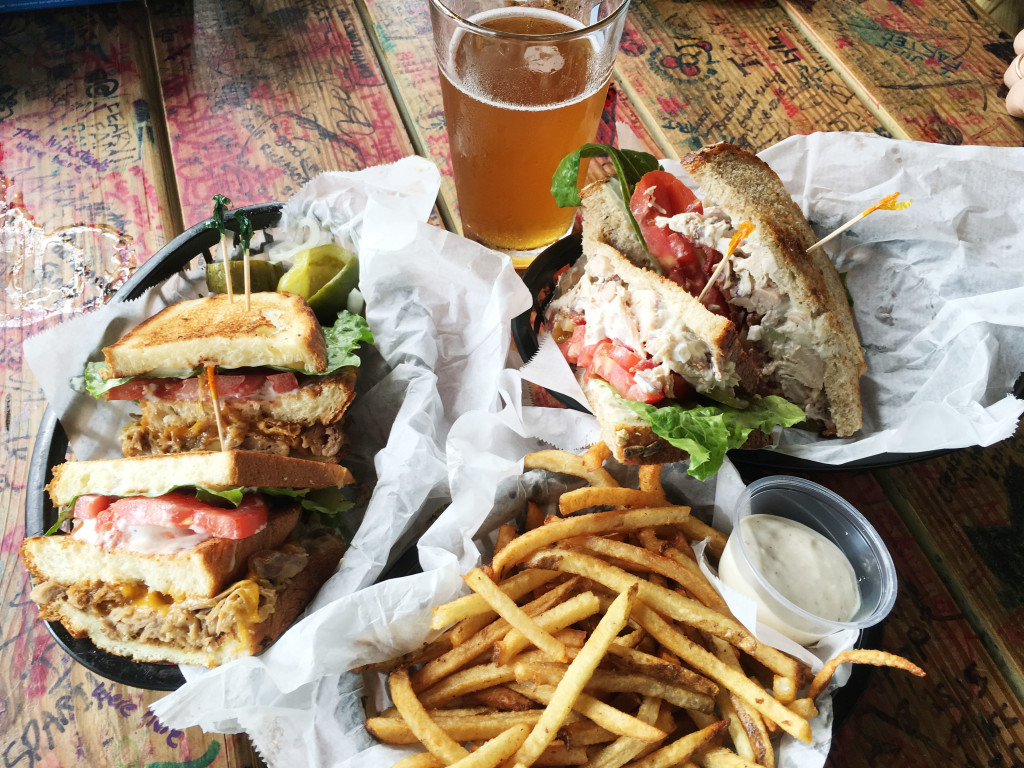 So the next time you're in the low country, drive on over to Tattooed Moose for an epic meal that'll leave you wanting more!
3328 Maybank Highway
Johns Island, South Carolina 29455