As I've said again and again, there's nothing that I like more than a toasted bagel slathered with way too much cream cheese to start out the morning. But with the new year, I've been slowly changing my diet so that I'm not eating quite as many processed foods and I've also been trying to find ways to sneak more fruits and veggies into my diet. And so that's how the recipe for my Green Goodness Smoothie was born!
Although I've occasionally ordered green smoothies in the past, they tend to taste a little too "green" for me so I usually don't order them… That and because I tend to lean towards Bloody Mary's or Sangria during bunch. But for the past two weeks I've been really loving this smoothie because it's simple and quick to whip together and because it keeps me full until lunch so I'm not mindlessly snacking on Goldfish at the office.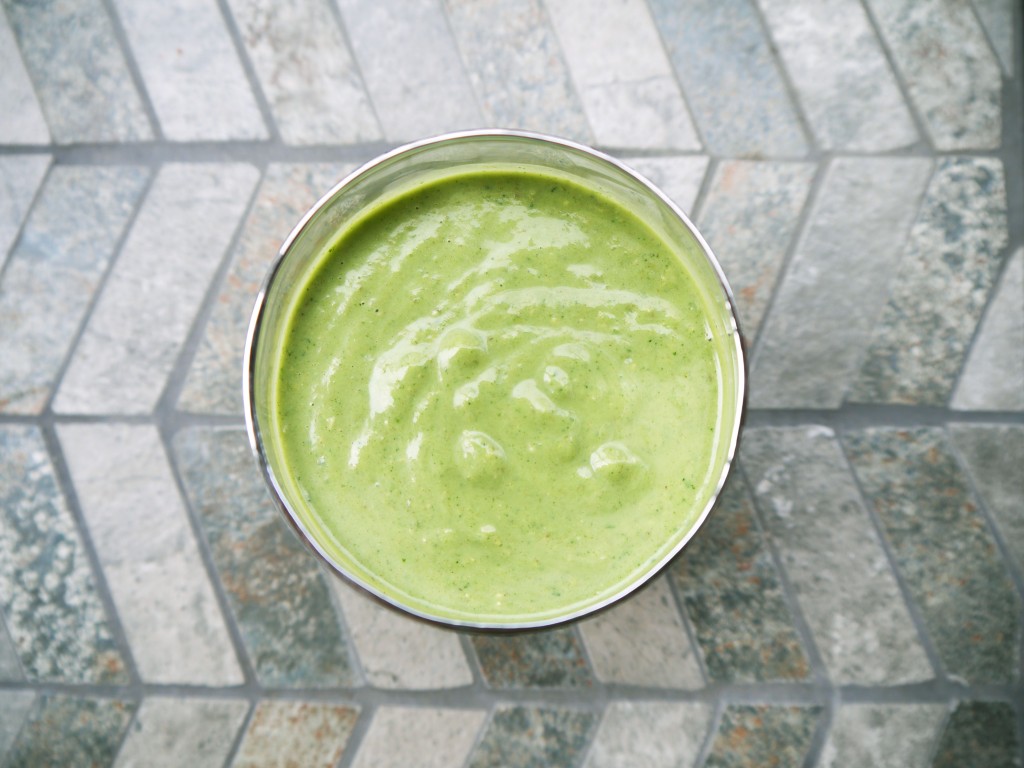 INGREDIENTS:
1/2 of an avocado
1 frozen banana (I like to use a frozen banana because it makes the smoothie creamier)
Handful of kale
1 1/4 cups almond milk
1/3 cups oats
2 Medjool dates, pitted
1 big spoonful of peanut butter
INSTRUCTIONS:
Combine all of the ingredients into a blender and blend until smooth… And you're done! I told y'all that this recipe was quick and simple. Perfect for mornings when you're in a rush to get ready for work or school.
Do you guys have a favorite breakfast smoothie recipe?