There is very little in this world that can make me as happy on weekend mornings as a bagel. Even after living in the south, I'd always choose a bagel over a biscuit (even though some of my friends would consider that sacrilegious).
So when I was in New York City for the weekend visiting a friend from high school, I quickly made a beeline on Sunday morning to Black Seed Bagels before I caught my train home. And by "quickly," I mean that it took me a while because I get so confused NYC subway system, even when someone's showing me around. Hopefully I'll get it someday!
Black Seed Bagels has an unassuming store front with a warm and vibrant interior. As you wait in line to place your order, you can peruse the menu, which has a crazy number of bagel sandwich options, while also sneaking peeks to see what other people have ordered.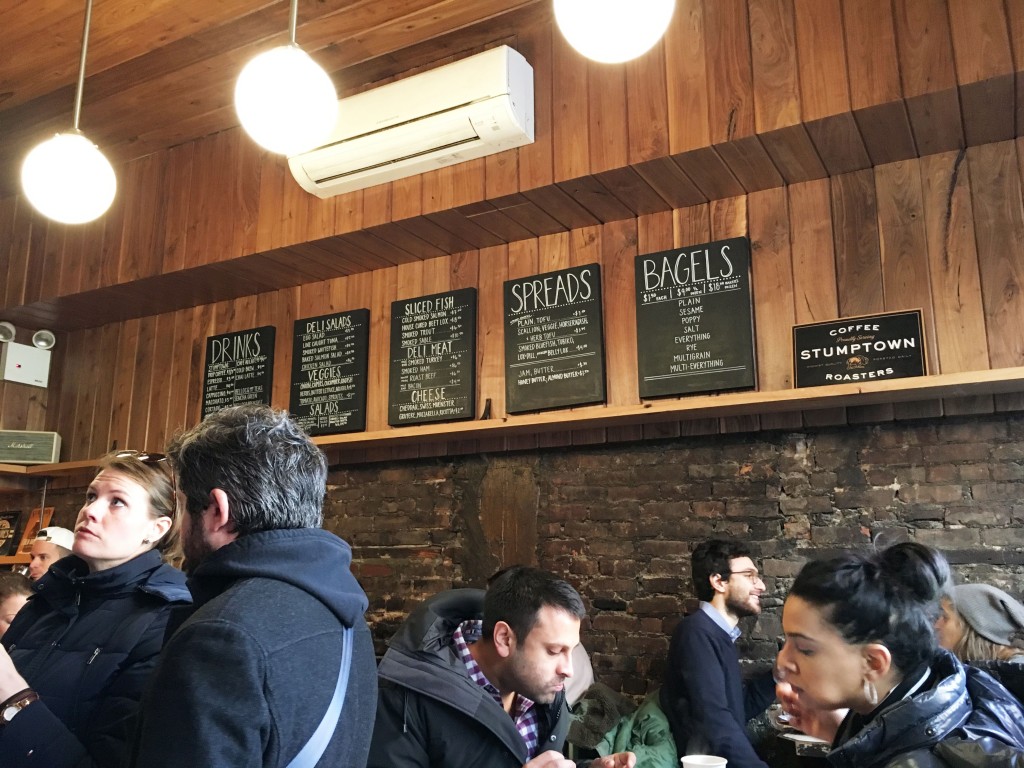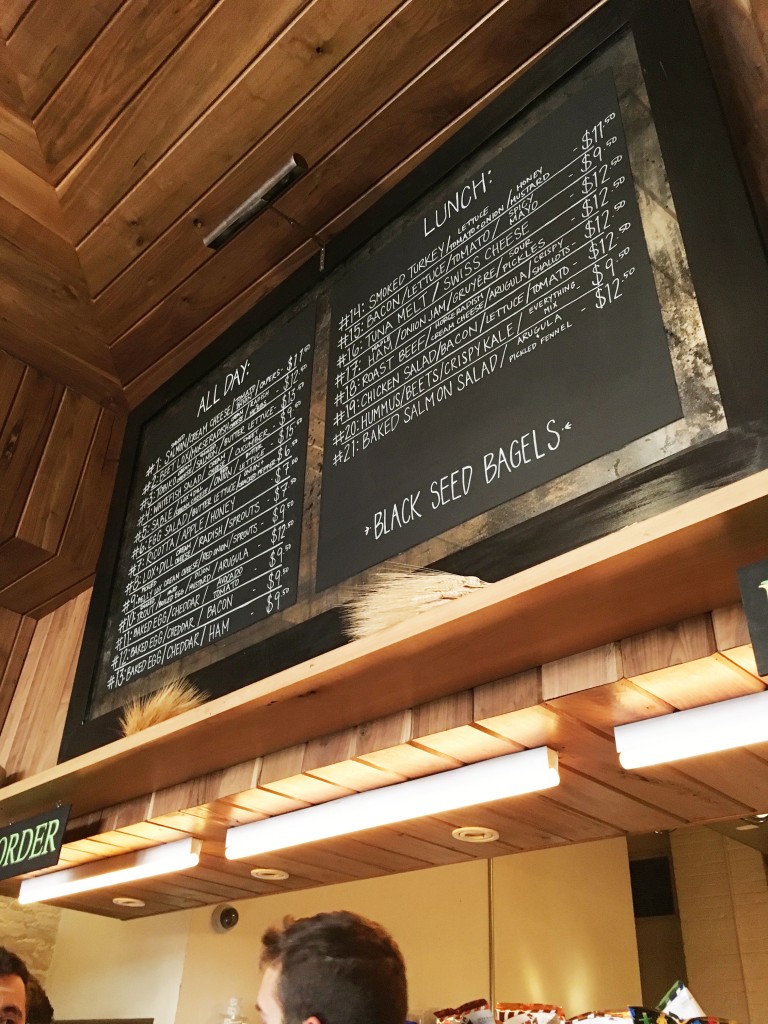 I quickly picked out what bagel I wanted and excitedly placed my order. While waiting for my number to be called, my stomach definitely grumbled loud enough for the entire restaurant to hear which was somewhat embarrassing but I have no shame.
And I was pretty proud with my outfit that day, all black everything with this amazing coat from Topshop. It's so cute and I wear it all the time now that the temperatures have dropped to crazy lows!!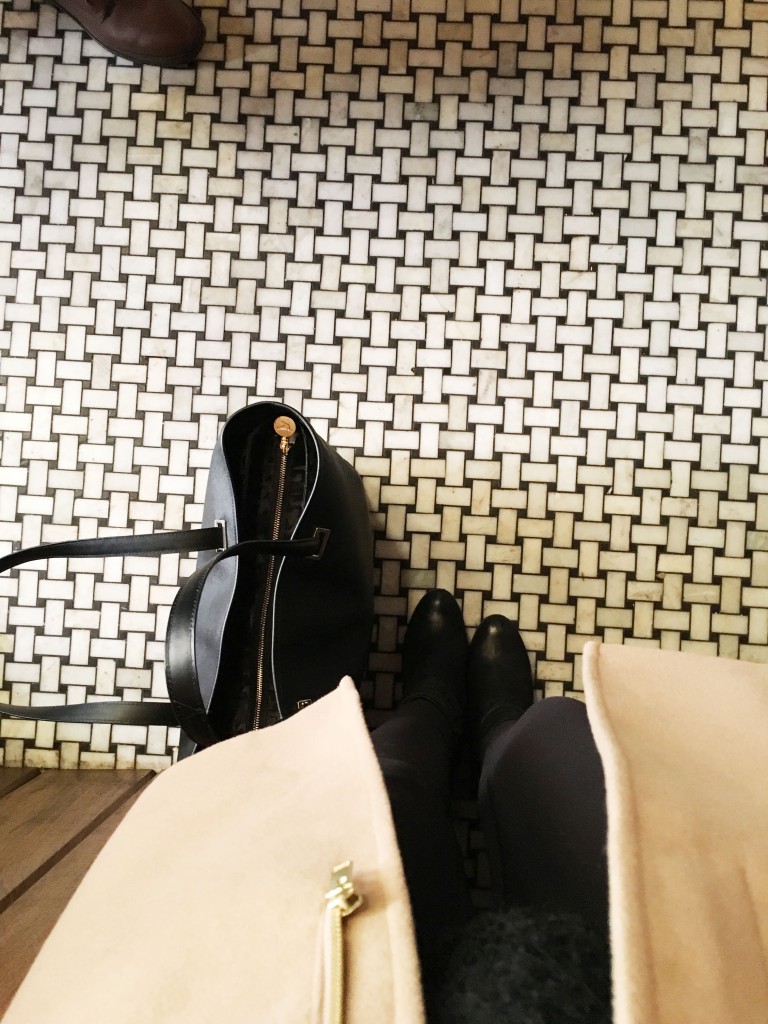 Soon enough my number was called and happily made my way back out to the street with my bagel. Black Seed gets pretty crowded and there are a limited number of tables, so I would recommend eating at non-peak times if you want to sit down and bask in the glory of your bagel. Instead, I took the opportunity to explore more of the Little Italy part of the city, all while happily munching on my avocado, tomato, and baked egg bagel sandwich and texting my boyfriend about how we need to eat at Black Seed Bagels the next time he comes up to visit!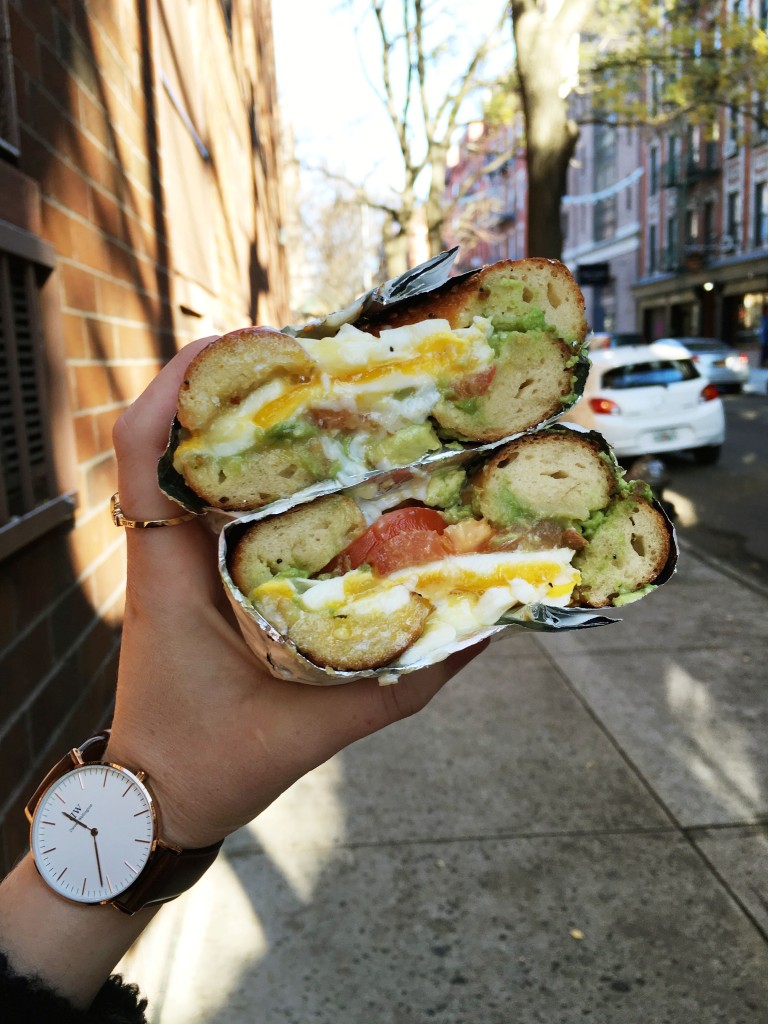 Do you guys have a favorite spot to grab bagels in New York City or by where you live?
170 Elizabeth Street
New York, NY 10012