I'm a huge fan of water sports. Kayaking, water skiing, paddle boarding, boating… If you can think of it, I've probably done it at least once.
But when I was in Hawaii I got to try something totally new–outrigger canoeing.
Earlier in the week, my dad did some research, found amazing reviews about the Hawaiian Outrigger Experience, and quickly booked the two of us on a tour for Thanksgiving.
We started our adventure with our tour guide, Kevin, teaching us the history and impact outrigger canoeing has had on the Hawaiian peoples for thousands of years before we pushed out to shore. From what I've read, I knew that outrigger canoeing played an important part in ancient Hawaiian culture but did you know that the first Hawaiians paddled all the way from Tahiti to get to the islands?? I have absolutely horrible upper body strength so I would definitely have not been able to paddle thousands of miles for hours at a time!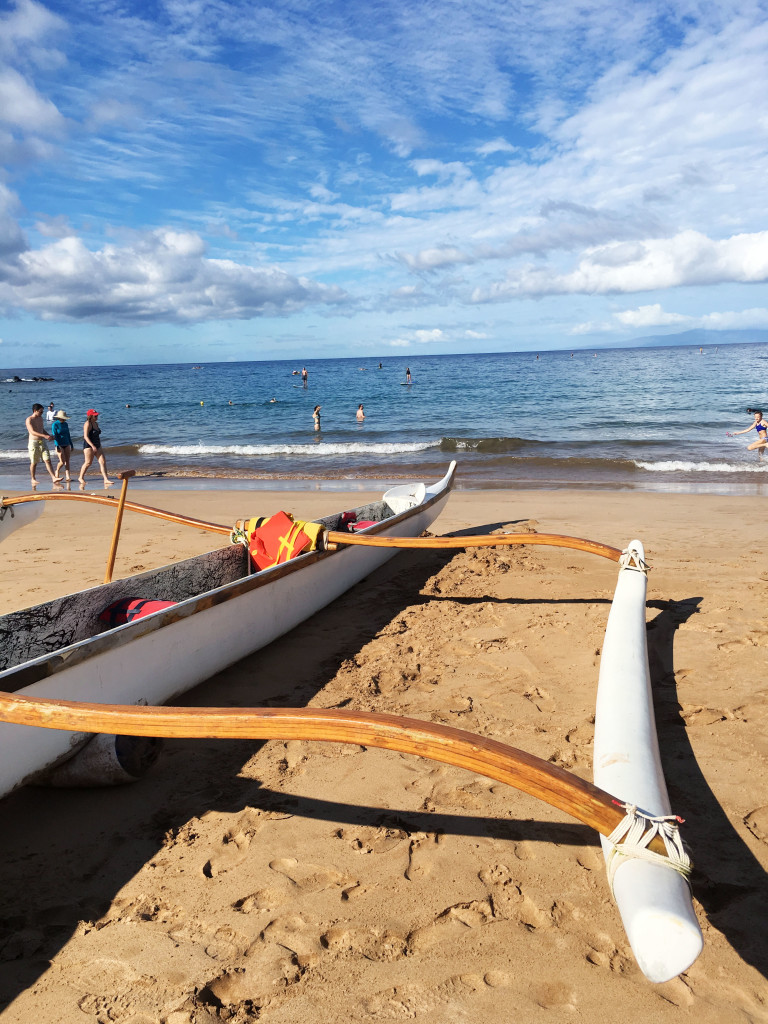 After pushing off the beach, our group paddled out into the open sea while constantly keeping our eyes peeled for turtles. We had absolutely brilliant weather that day and the water was so clear that you could see down 20-50 feet down to the ocean floor! I don't think that I've ever been in water that clear, which is saying something because I grew up pretty close to the beach!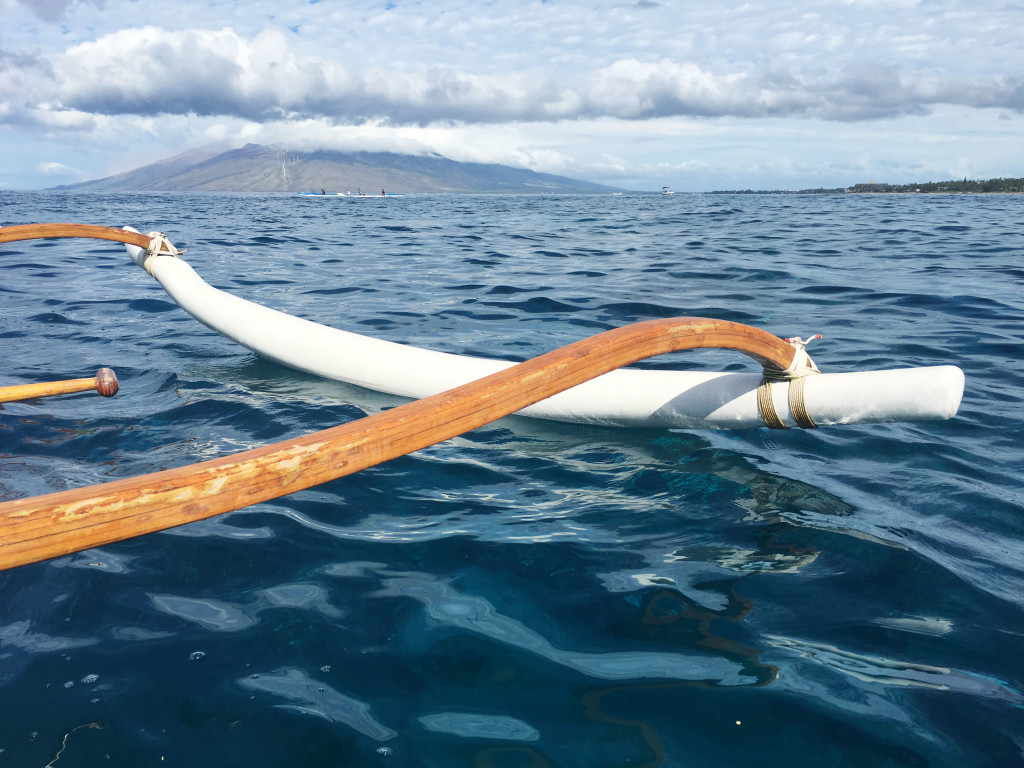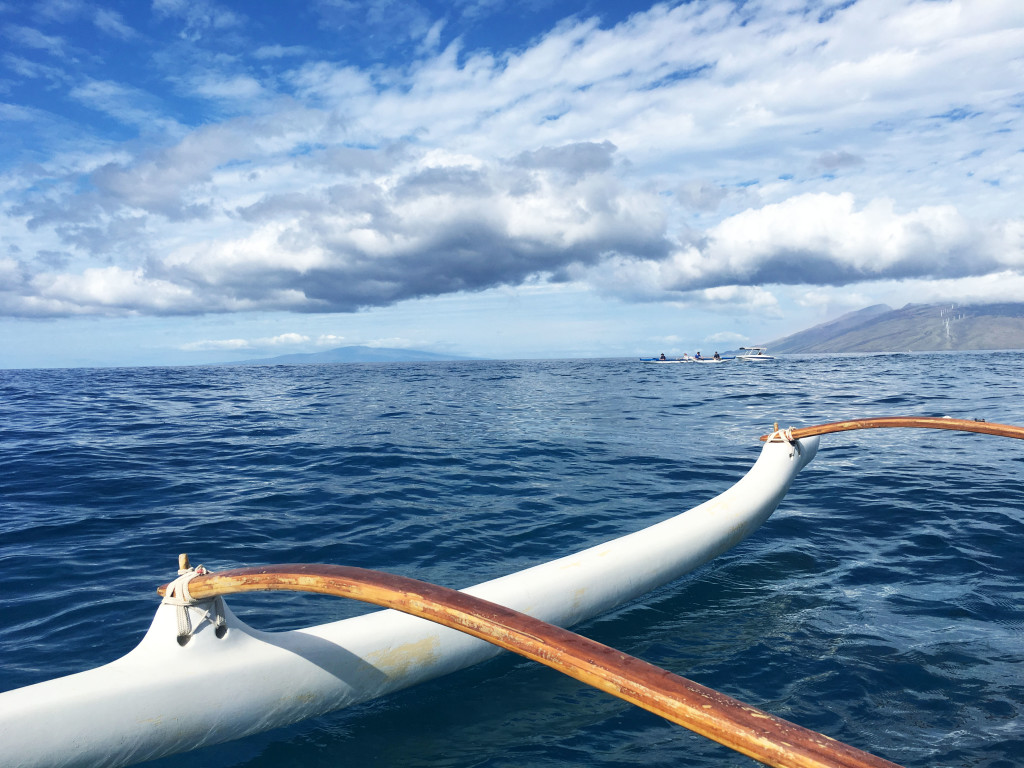 We'd periodically take breaks from paddling to hear more stories about the ancient Hawaiians and so that we could just take in our gorgeous surroundings.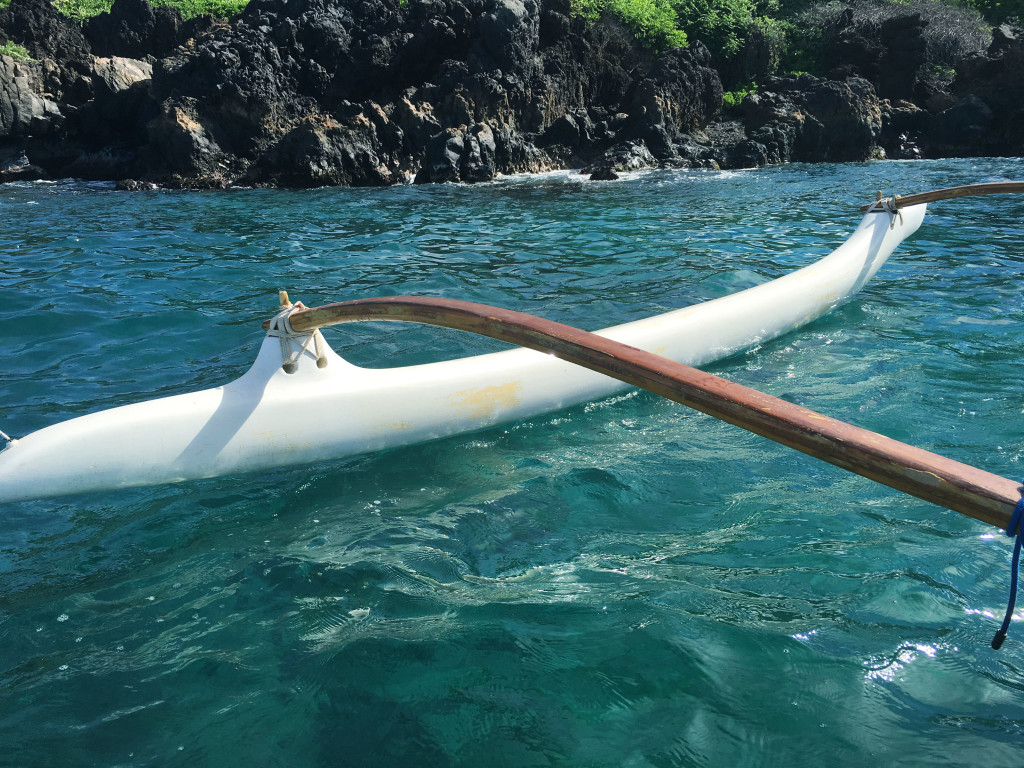 It's been a few weeks since I got back home and I still can't get over how blue the ocean and skies were when I was in Maui. I just wanted to stay out on the outrigger all day, which I may have actually done (or at least rented a paddle board) if I wasn't so prone to getting horrible sunburns… The struggle of having fair skin is real! Plus I had a spa appointment at The Fairmont later that day that I was really looking forward to. So, instead, I just leaned back and took in everything around me and thanked my lucky stars that I had the chance to experience first-hand nature's beauty.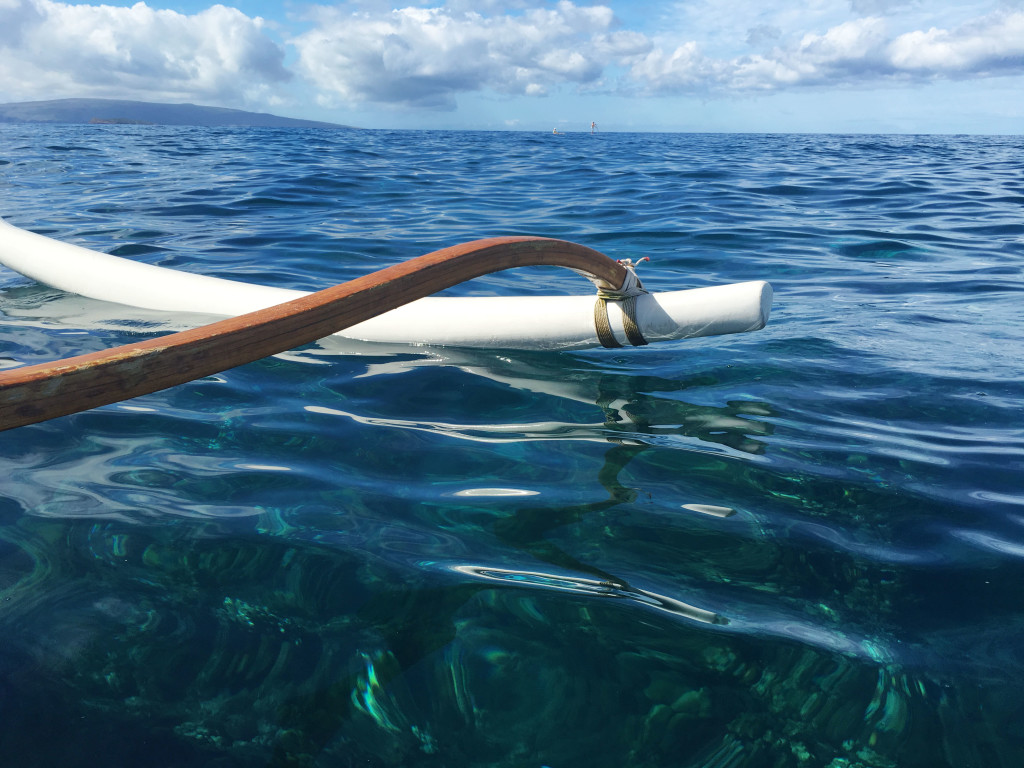 Mid-meditation though, I was interrupted by excited shouts that a turtle was heading our way! I quickly whipped out my phone, prayed that I wouldn't drop it into the ocean, and blindly started snapping away since I couldn't actually see much because of the sun.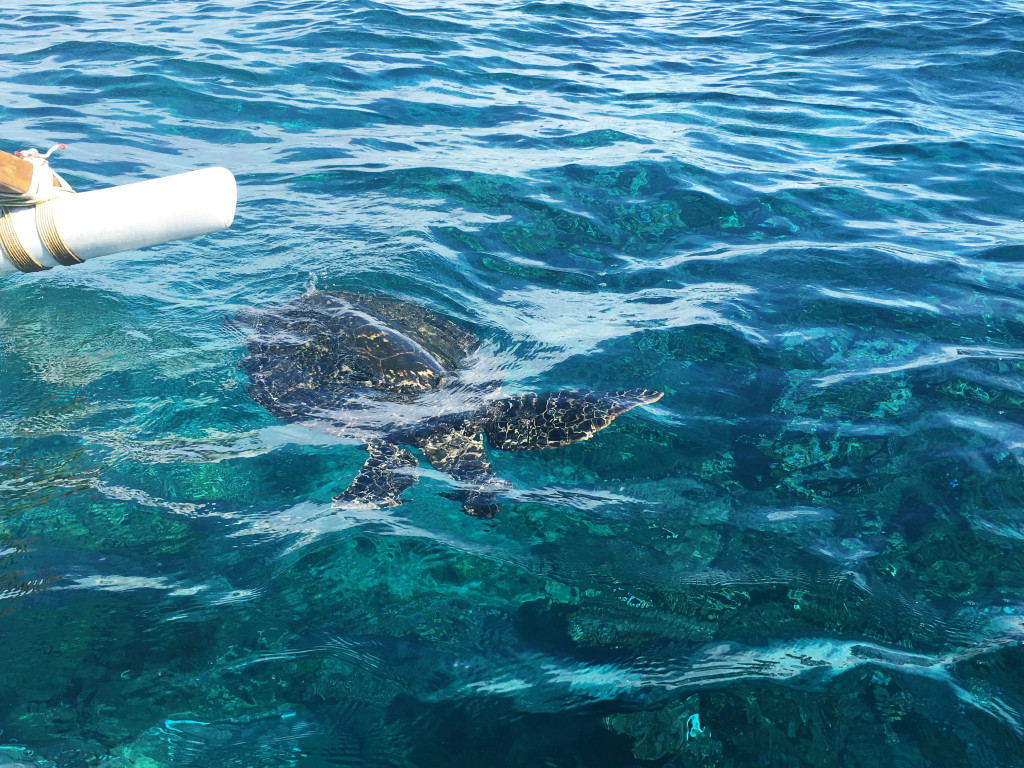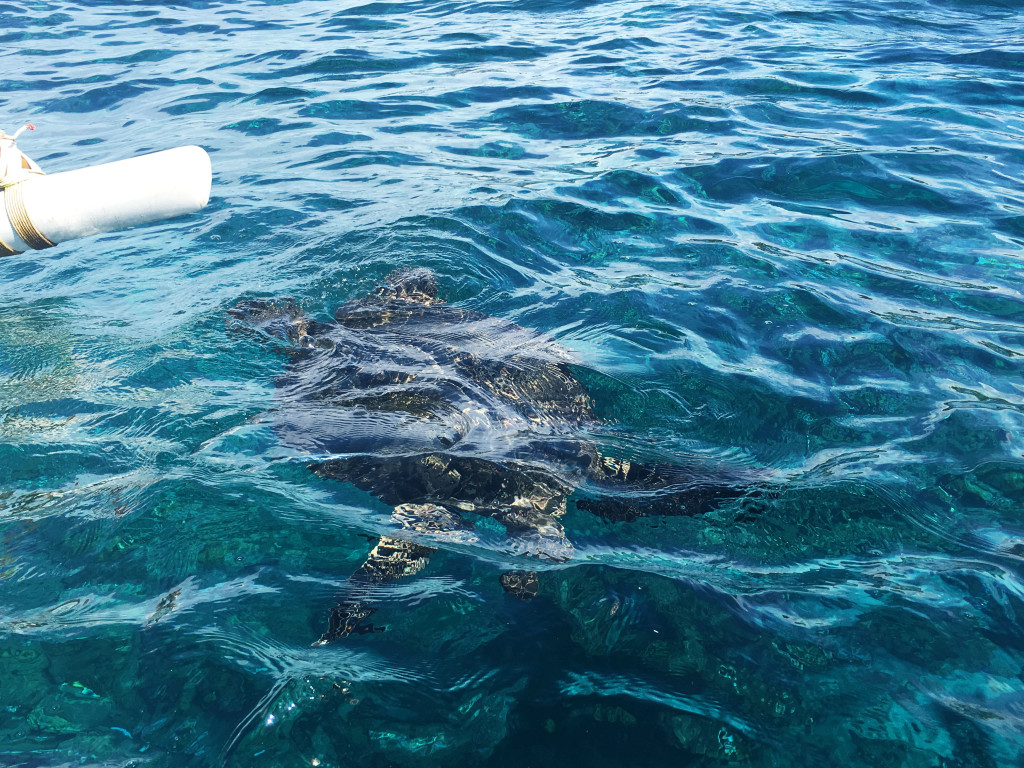 Amazingly the turtle swam right under me which was one of the most incredible experiences that I had in Maui.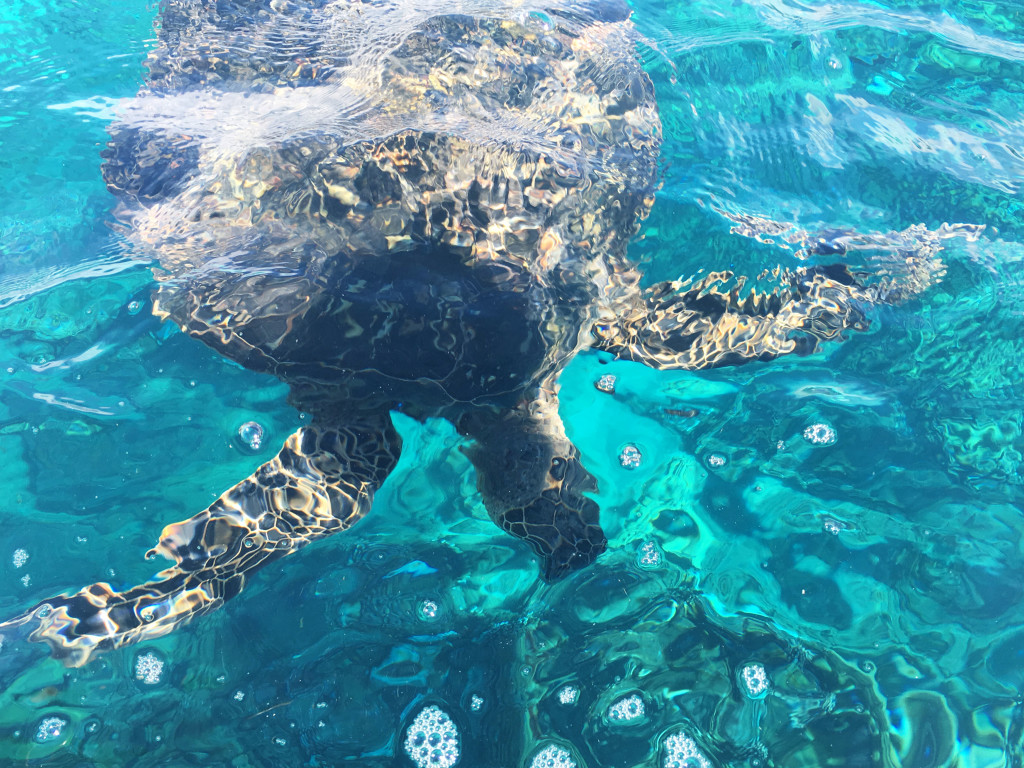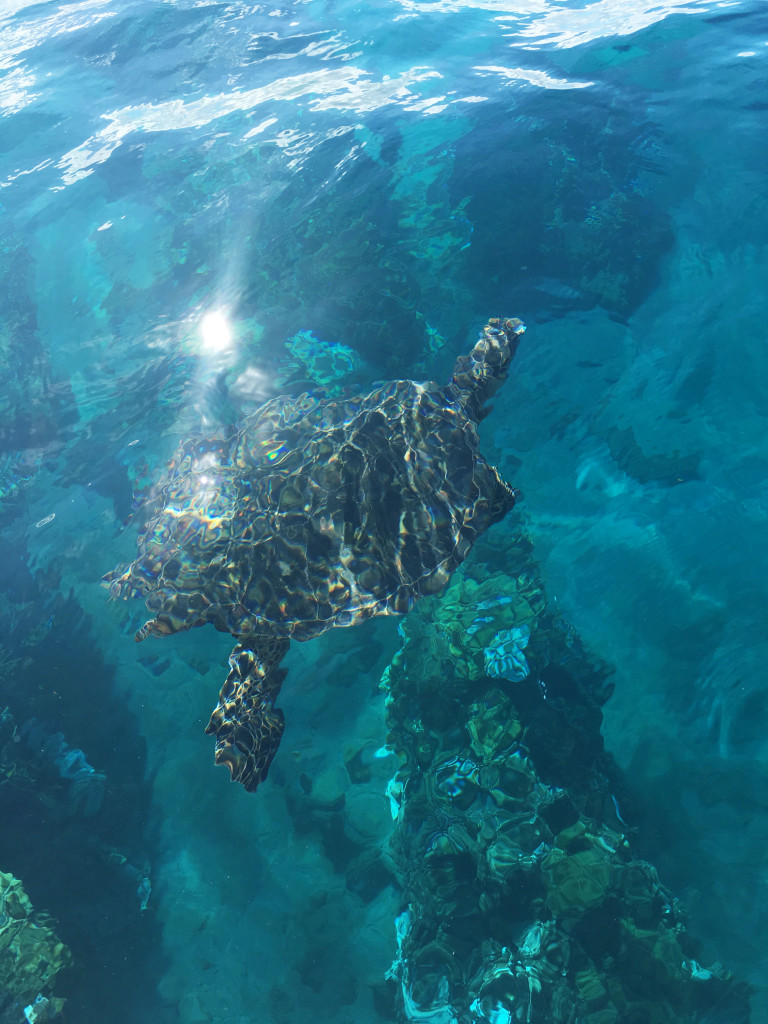 We didn't get to see any dolphins while we were out but we did see plenty of other turtles, one of which our guide said had to be about 50 years old. Totally mind blowing!
Looking back, I really can't think of a better way that I would have wanted to spend my Thanksgiving morning in Hawaii. It was really the most amazing combination of my favorite things–sea, sun, and turtles!