Can someone fly me back to Hawaii please? Although I really can't complain about the weather up here in Connecticut lately because it's been absolutely gorgeous, I'm still missing the surf, sand, and sun of Maui. And that's just one reason that I'm so excited to share the pictures I took on my trip with you guys over the next few days! It's just another excuse to daydream about being back on island time.
Funnily enough, one of my favorite things that I did with my dad was up in the mountains and not on the beach. On my second day, we drove up to Iao Valley and explored one of the island's worst kept secrets.
Unlike where we were staying right on the beach, Iao Valley showcases a totally different side of the island. Just a few miles up from the waterfront, the valley is covered in dense rainforest and has a very lush feel to it.
The site is famous not only for it's natural beauty and stunning views, but also for the historical importance that the valley holds in Hawaiian history. In the 18th century, the Battle of Kepaniwai was fought here and resulted in the Hawaiian islands finally being united under one king. On a darker note, it's said that so many men died during the battle that the river ran red with blood… Very eery to think about and almost impossible to comprehend nowadays because the site seems so peaceful.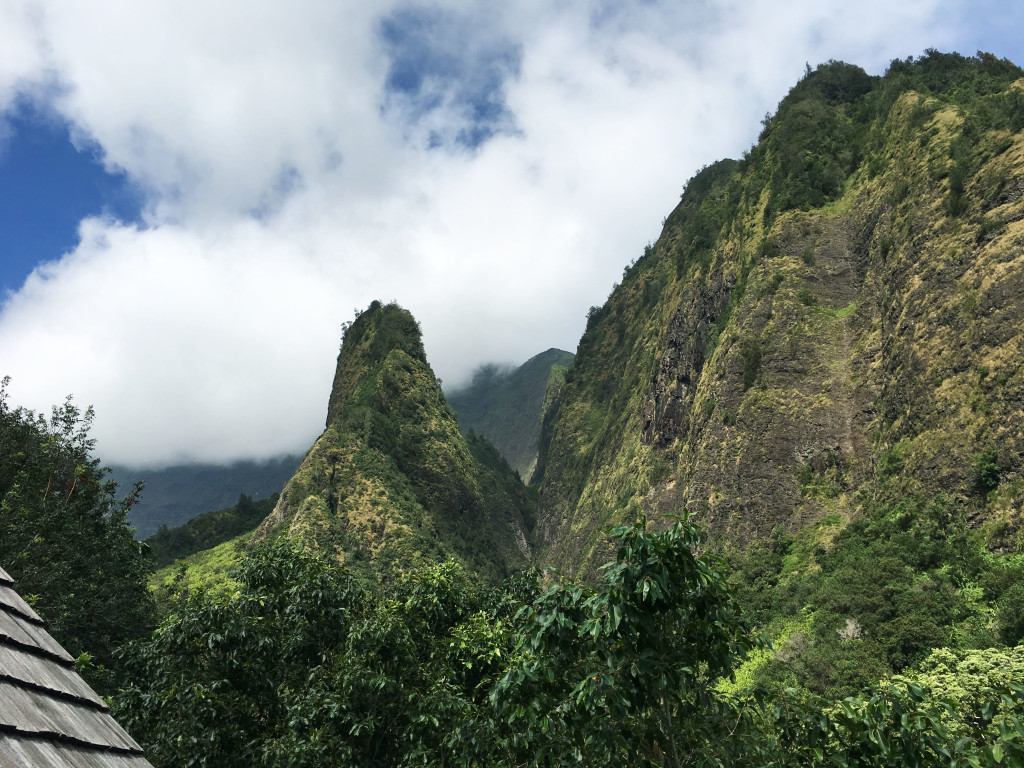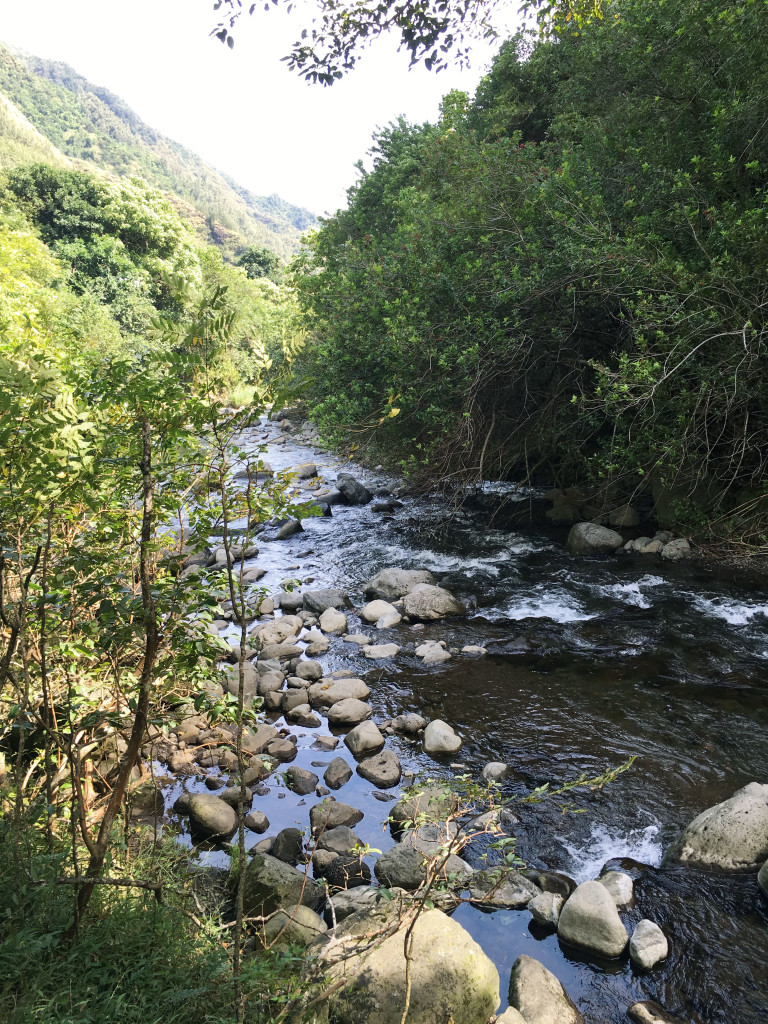 We explored the grounds and I took full advantage of the fact that you could wander off of the path and wade through the river and climb up rocks to get better views (only on approved sections of the park though, I'm a good girl).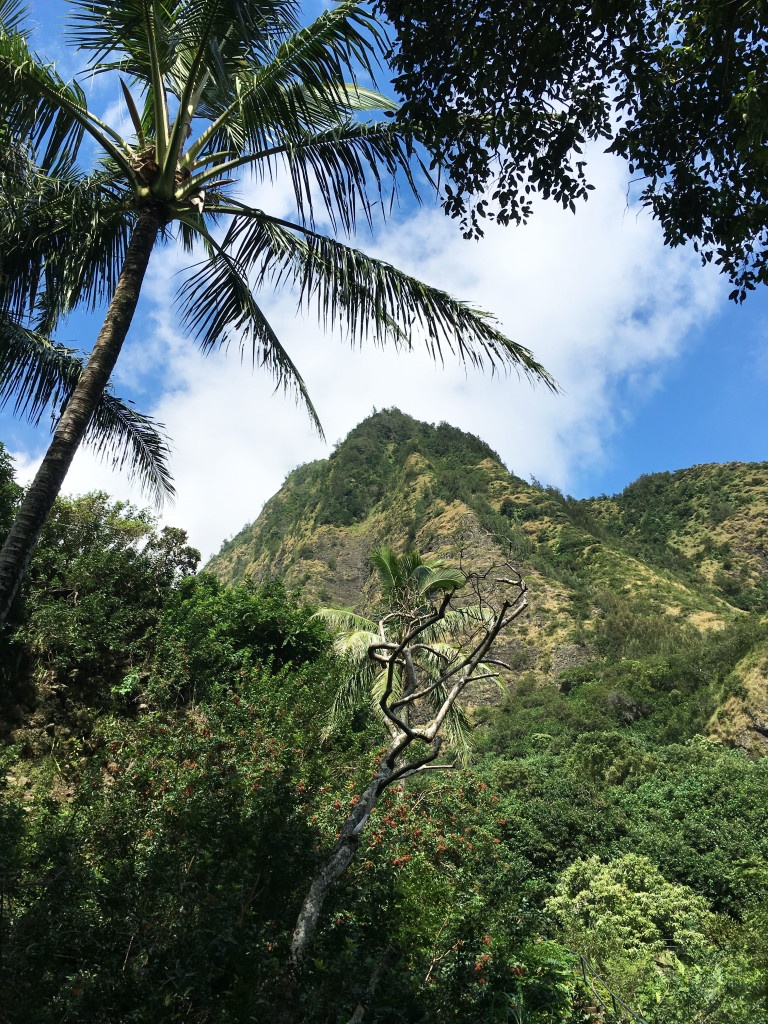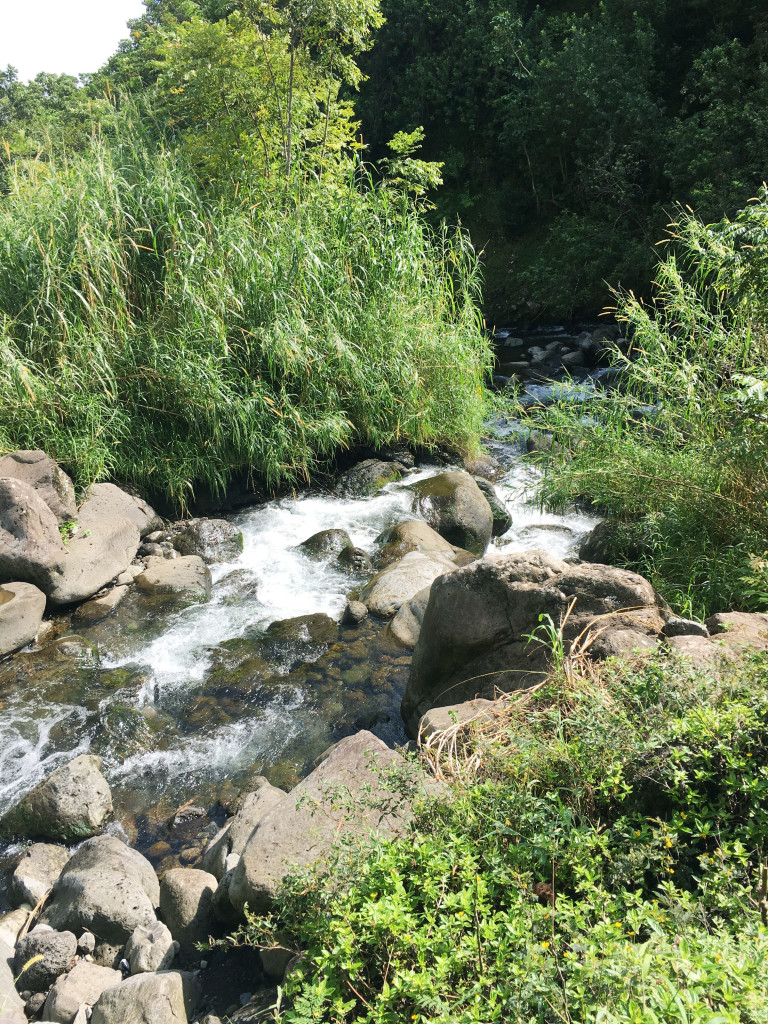 While I'm a total beach nut, I really enjoyed getting to explore Iao Valley and learning the history of such a sacred landmark. Doing things like this made me feel as if I was getting to see more of the island than a normal tourist would, which I think is important no matter where you're traveling.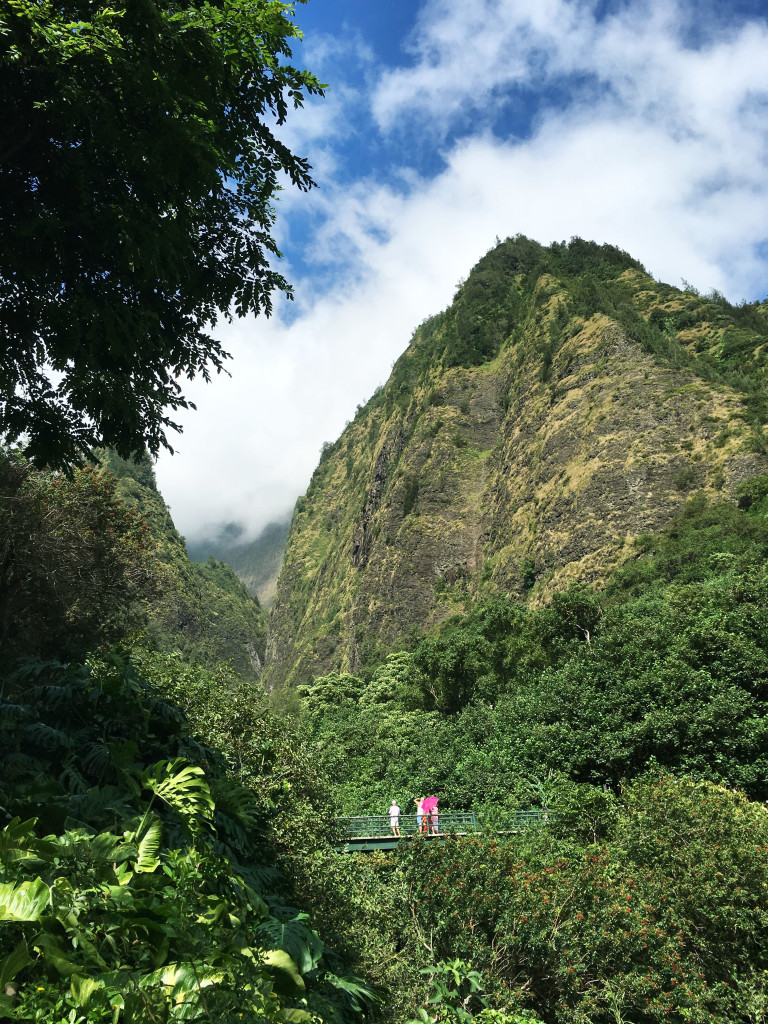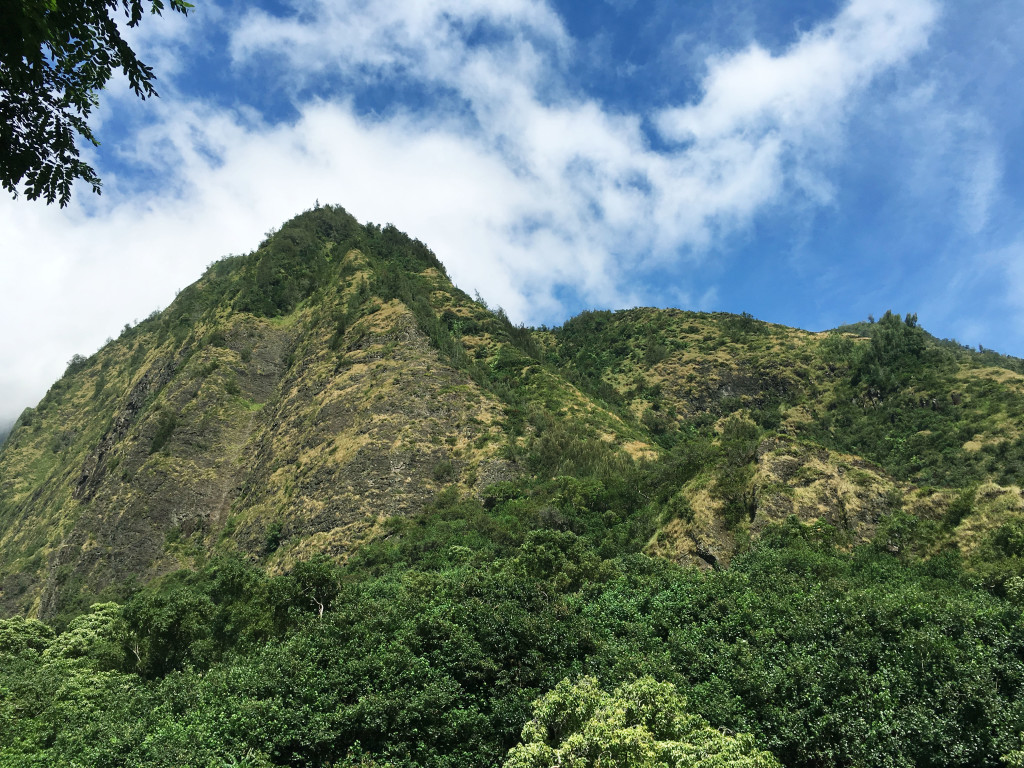 Have you ever been to Hawaii? Do you try to do non-touristy things when you're traveling too?