Being in a long distance relationship can be hard, and expensive, but getting to finally see each other after weeks or even months apart is always worth it. A few weeks back, I flew down to North Carolina to visit M for the weekend since we weren't sure when the next we'd get to see each other would be. After spending the majority of Saturday sleeping in and then stopping by to hang out with a few of my other friends, we both got all dressed up for dinner at my favorite restaurant in Winston-Salem.
Mozelle's is known for fresh, southern-inspired cuisine and I have to say that I've loved every meal, which is saying something because I ate there quite frequently when my parents were in town or when I could drag one of my friends along with me.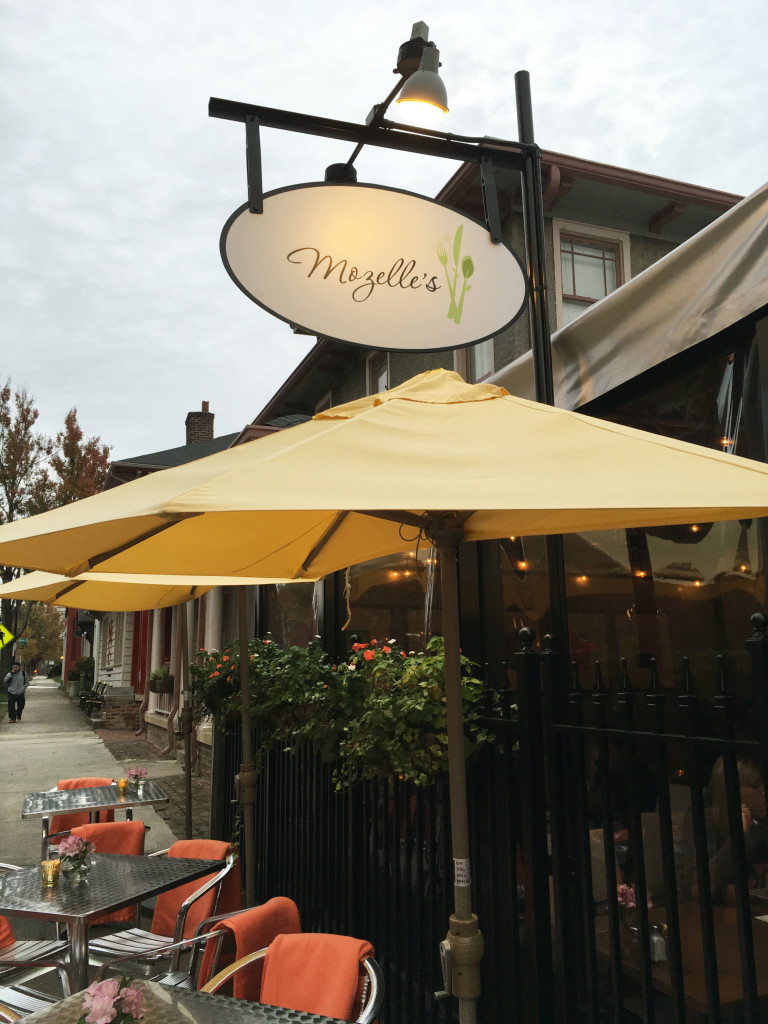 Unfortunately it was a bit too chilly to sit outside, so instead we were given a table in a cozy corner of the restaurant where I could see directly into the kitchen, and M could people watch out of the floor to ceiling windows. Which was totally perfect because it meant that I was the lookout for when our food was coming!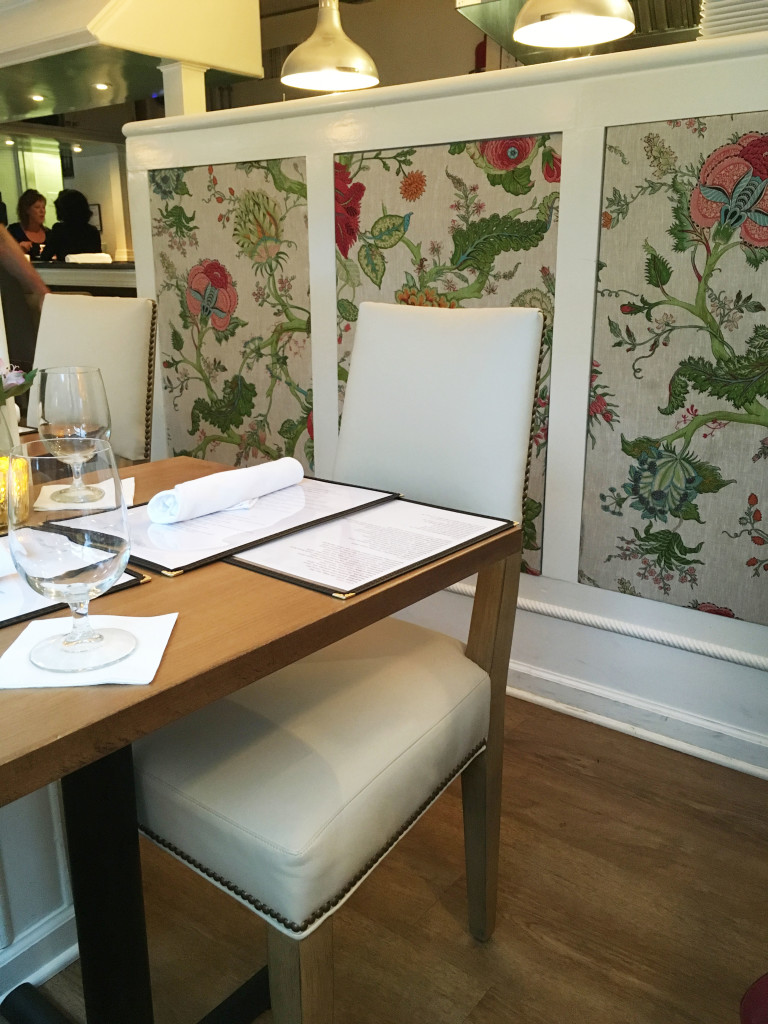 Mozelle's has a pretty regular menu although a lot of their fresh produce can be seasonal and so changes throughout the year. But only after a quick review of the menu, we both quickly picked out what we wanted for dinner.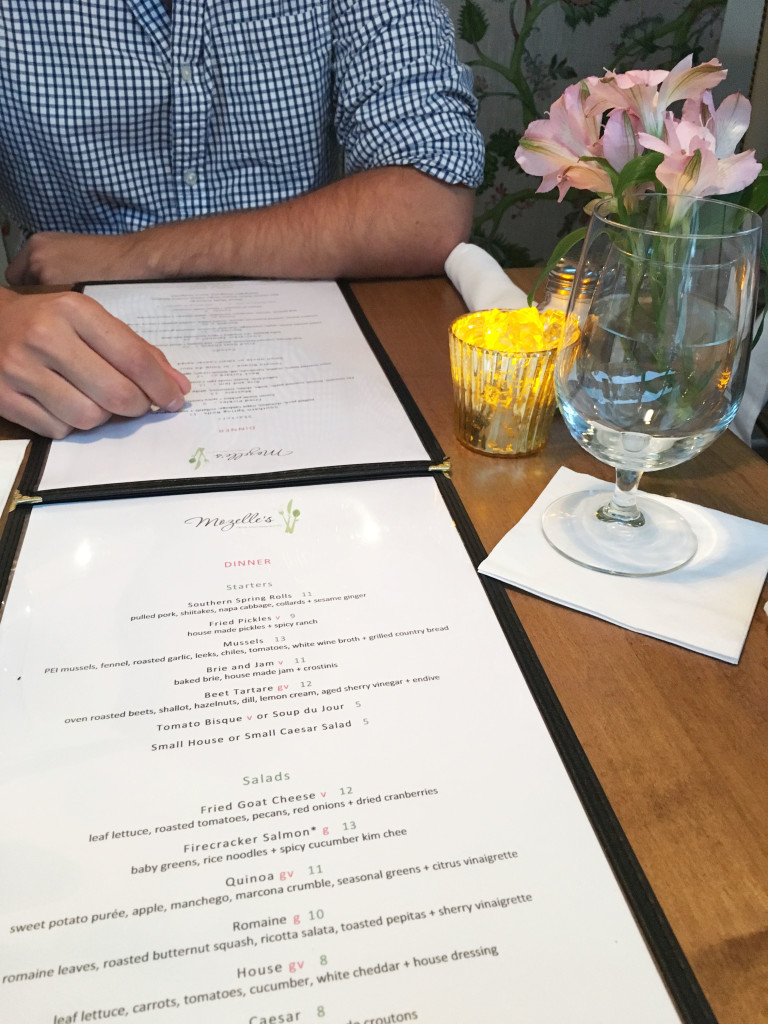 We'd debated sharing an appetizer, but that quickly got shutdown when I spotted the tomato bisque on the menu. What's better than hot soup to keep away the cold on an autumn night??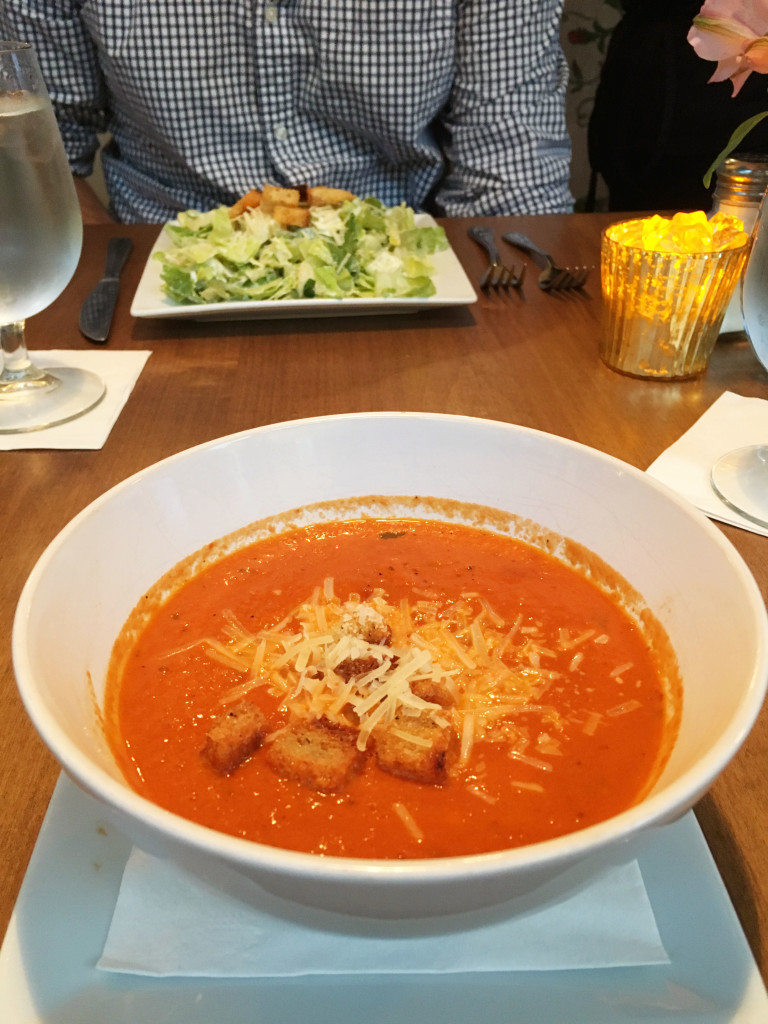 After two fairly healthy appetizers, we moved onto the star  of the meal and the reason we were so full by the time we left–the fried chicken. I've raved about it to M before and so he decided to copy me and order it for himself as well. They do say they imitation is the sincerest form of flattery!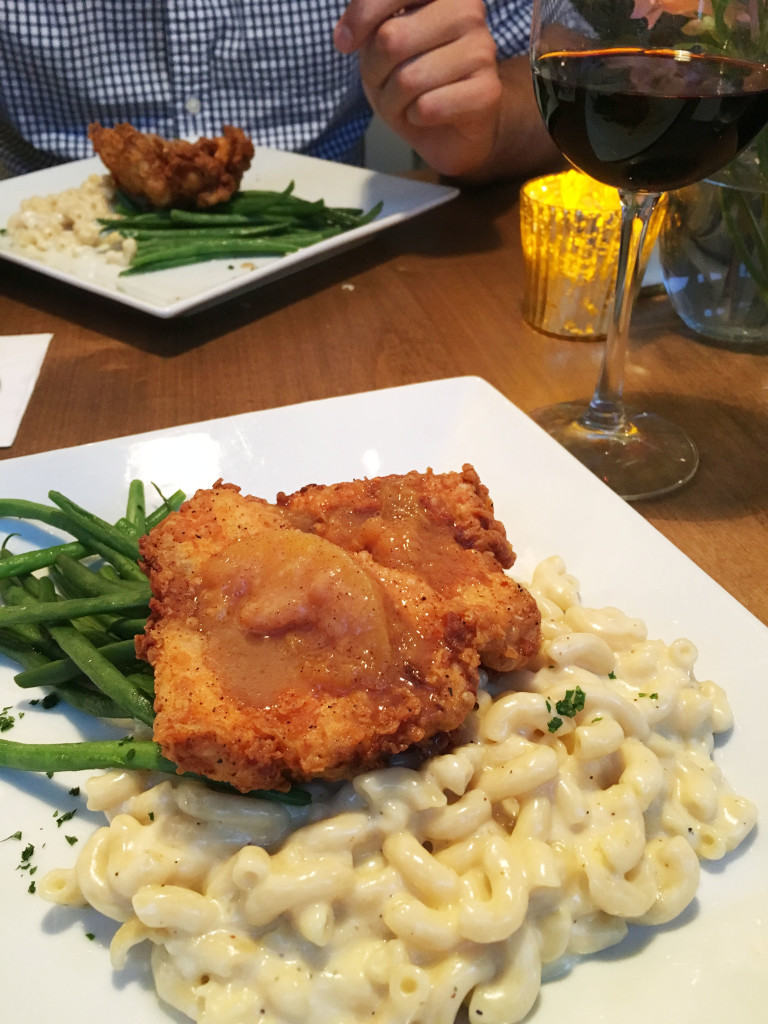 The fried chicken is cooked to absolute perfection (fried but not to the point where it's so crunchy that you lose the flavor of the chicken) with cooked apricots on top, which is surprisingly tasty. And how can you go wrong with haricots vert and mac 'n cheese as sides? The answer is simply that you can't… Especially in the south. The only additions that could have made our dishes even more traditionally southern would have been collared greens and okra!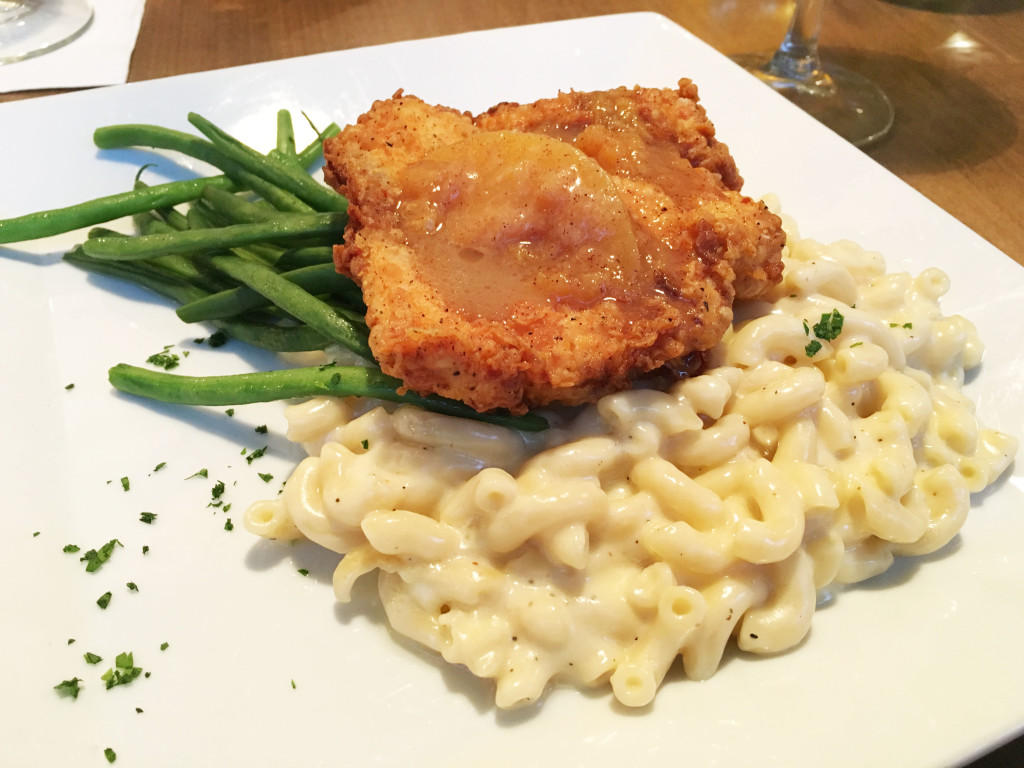 We ate and laughed until our sides hurt (mostly from the amount of fried chicken we both consumed…), and happily enjoyed each other's company until it was time to head back home and get ready for a Halloween party later that night.
Do you guys have a favorite date night restaurant? Do your dates tend to be more laid back or do you like to get dressed up as well every once in a while?
878 W 4th Street
Winston-Salem, NC 27101