Before our weekend getaway in Washington DC, my boyfriend and I did a lot of research about what we wanted to do and see. We came up with the normal touristy activities (i.e. the Mall and all of the museums), but I was especially interested in where we should go out to dinner on that Saturday night.
I'd heard a lot of good things about Le Diplomate from friends and also on Instagram, which I've found is a really awesome resource when figuring out what to do on vacation. Plus my boyfriend lived in Paris for a few years, so I figured that it would be a win-win since escargot is one of my favorite french cuisines and it's a dish that Le Diplomate is famous for!
After touring around the center of the city with one of my best friends from home, M and I made our way back to our AirBnB to get changed for dinner. The weather had been absolutely amazing all day but was a little chilly by that point, which I was actually a little excited for because it meant that I got to wear my new Burberry trench coat for the first time.
Bundled up, we walked to the restaurant and I basically spent the entire time pointing out houses that I would like to live in someday. Do you guys do that too?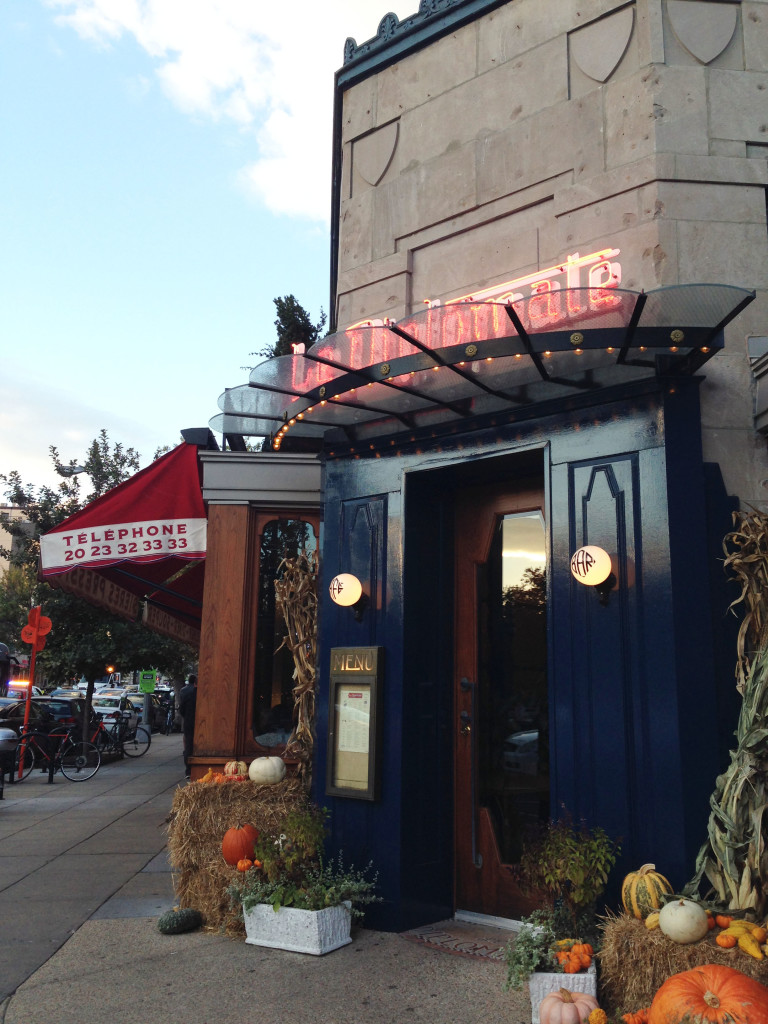 Once we got to Le Diplomate we were seated in a cozy corner right by a window, surrounded by families and other couples. We even got asked if we were celebrating a special anniversary which was kind of cute!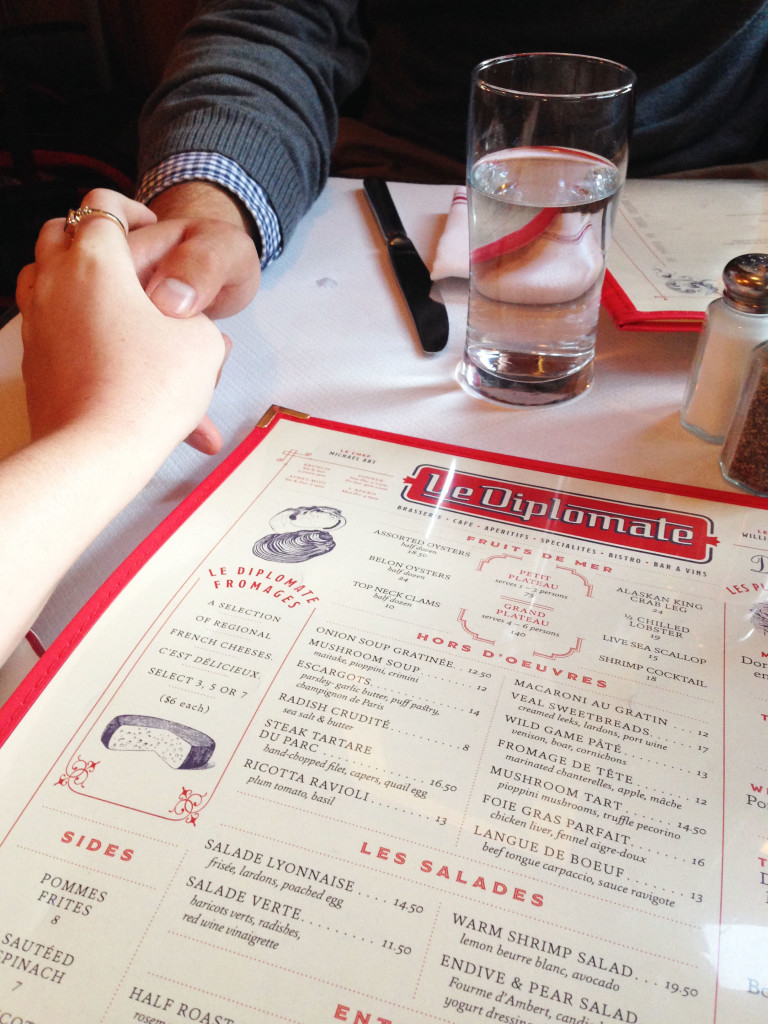 The menu is authentically French and we quickly figured out what we were going to order.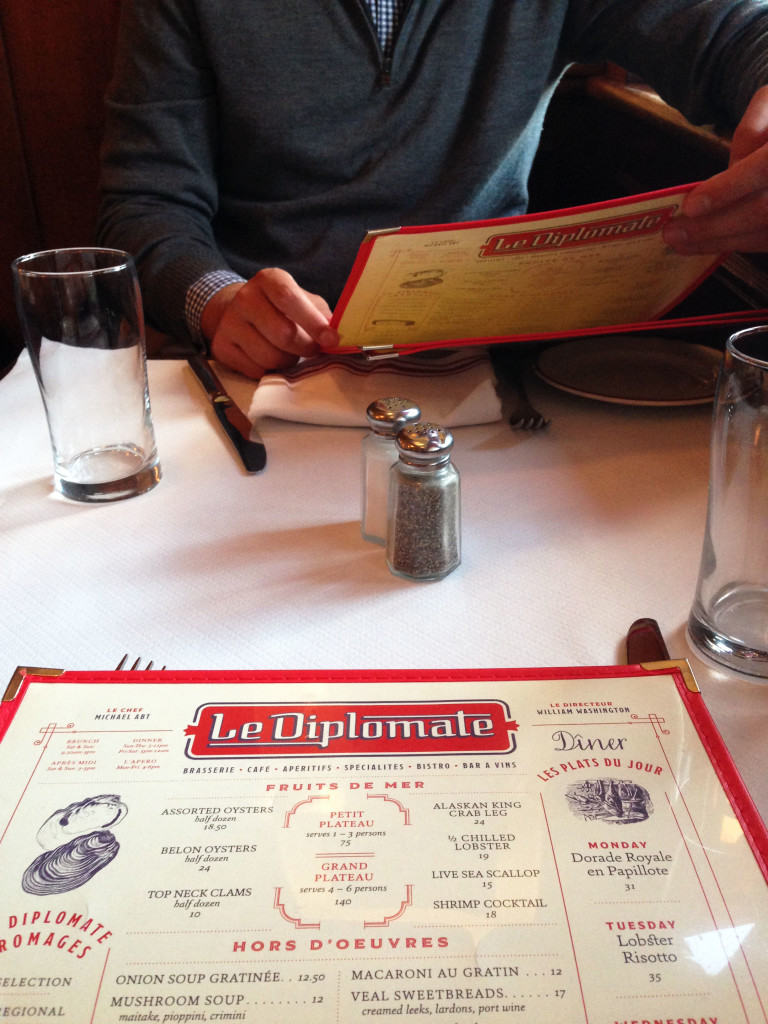 I started dinner off with a glass of rosé wine and a slice of warm, crunchy country-style bread. Not going to lie, I'm a huge fan of carbs so I'm never one to pass up bread before a meal.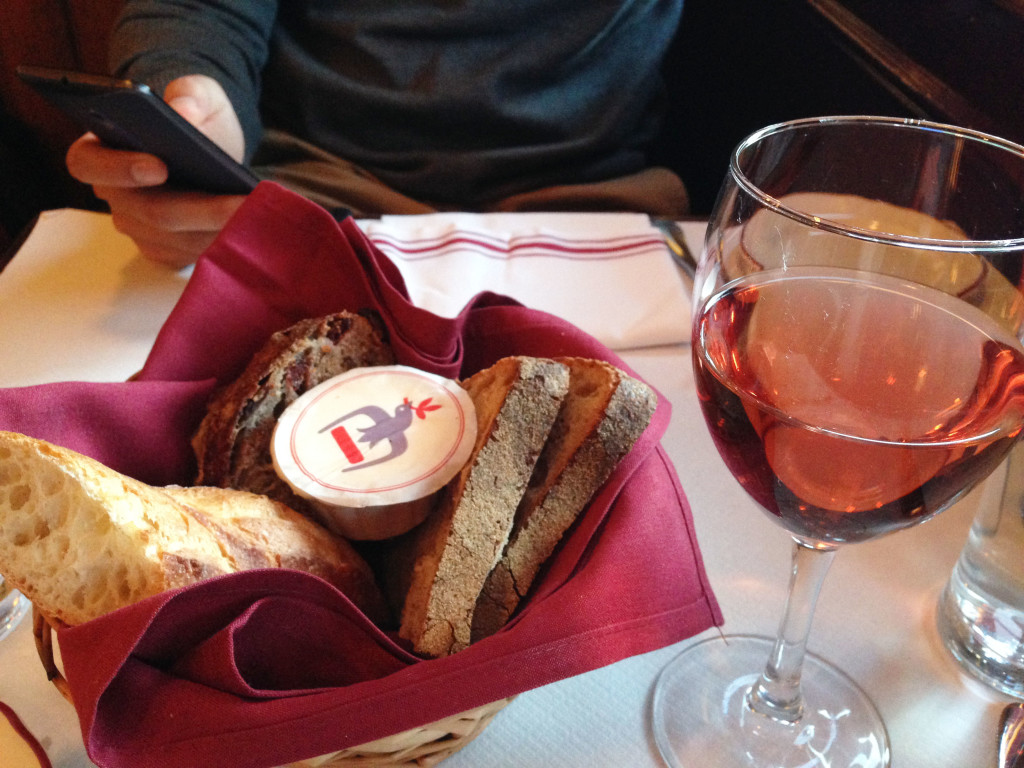 As an appetizer, we split an order of escargot between the two of us. I've been a fan of escargot now for years but this was actually M's first time trying it! We both agreed that the escargot was absolutely delicious, although it would be hard not too love it seeing as the snail was drenched in a garlicky butter sauce and topped with a puffed pastry. I'm halfway drooling just thinking about it!
We quickly polished off the escargot and dunked our bread into the remaining garlic sauce as we waited for our mains to come out.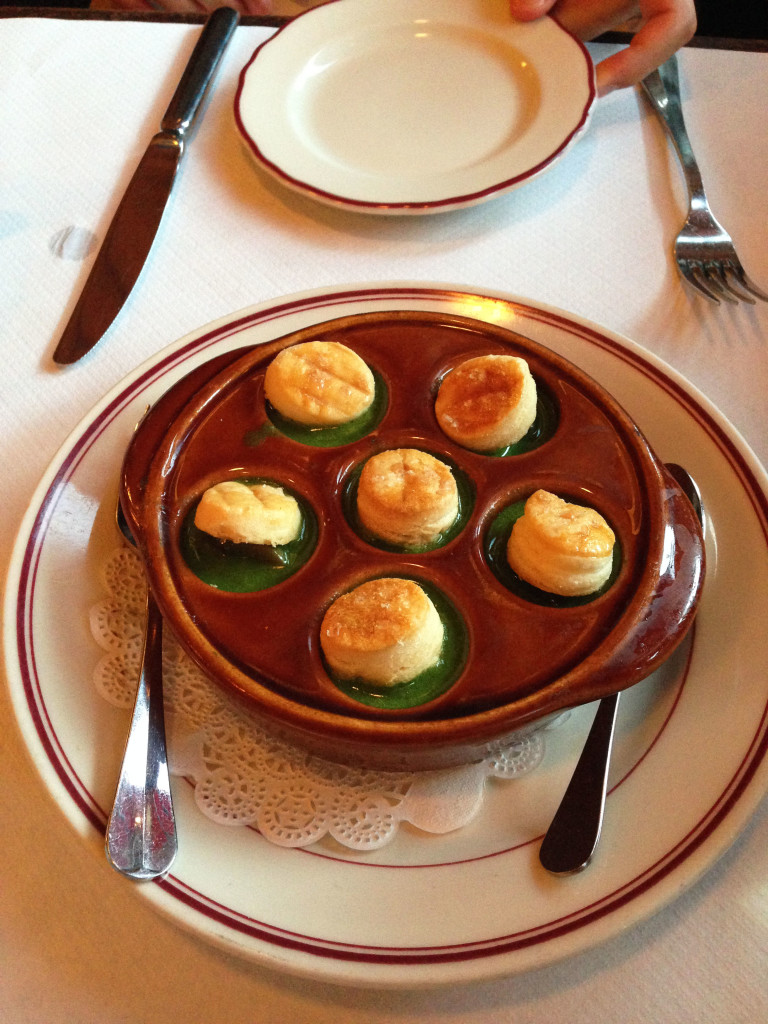 I'd originally been set on ordering the moules-frites but after such a big brunch at Boqueria, I decided to go with the warm shrimp salad instead. And I'm surprisingly happy that I did!
I like salads but I tend to eat them more because they're healthier than burgers, rather than because I'm craving one. But this salad had the most amazing dressing and the shrimp were cooked to perfection, plus I was basically served an entire avocado which easily made the meal for me.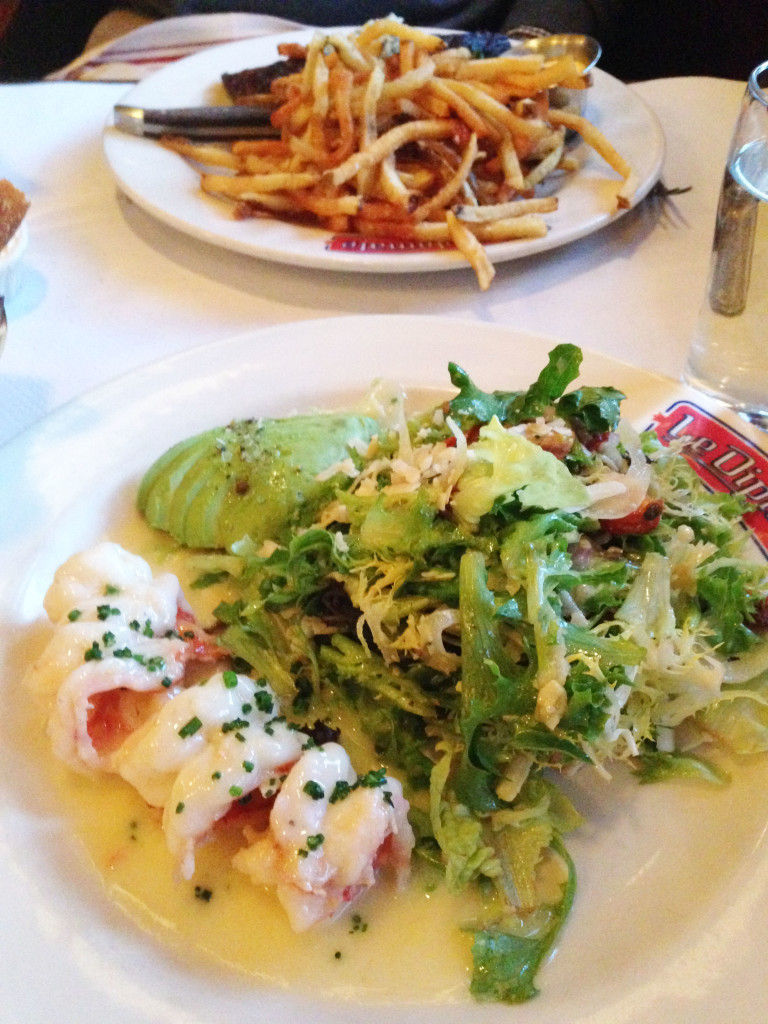 M went for a more classic dish for dinner, the steak frites. He loved it and I loved that he had fries that I could steal!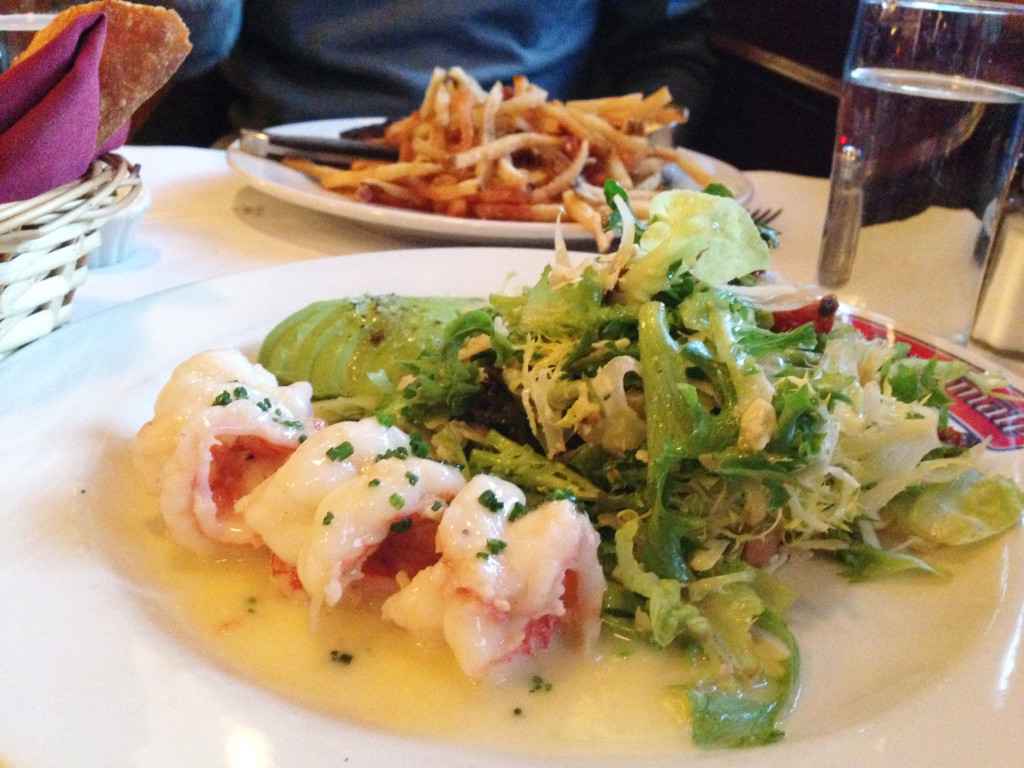 So the next time that you're in Washington, DC and you're looking for a cute restaurant to take a date, make a reservation for Le Diplomate. And be sure to order the escargot!!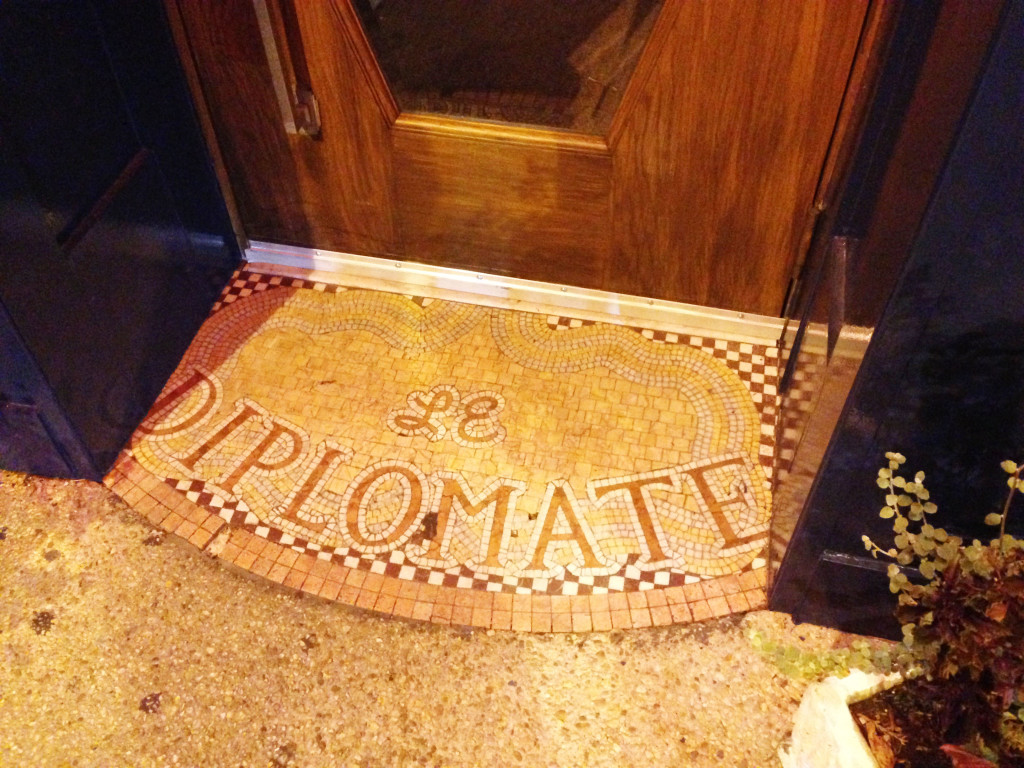 1601 14th Street NW
Washington, DC 20009