Growing up, Sunday mornings meant pancakes and bacon for breakfast. Waking up to the smell of my mom making breakfast for all of us will always be a fond childhood memory and I can imagine that the same can be said for many people.
So when I woke up on Saturday craving something sweet, I knew that I'd be making pancakes for myself. And with the leaves changing and the autumn chill setting in, what could be more perfect that pumpkin pancakes??
Although I technically could have made these pancakes from scratch (that's how my mom makes her pancakes), I'm not quite as gifted in the kitchen so I decided to cheat a bit and use the mix that I picked up from Trader Joe's last week. And I made my own modification by mashing a banana and then mixing it into the batter, which made the pancakes sweeter and was also a sneaky way of making sure that I'd get my full servings of fruit in one day. I actually do this all of the time when making oatmeal because it tends to make it creamier. Even my cat was a fan of the pancakes!
What You'll Need:
1 cup Trader Joe's Pumpkin Pancake & Waffle Mix
3/4 cup fat free milk
1 egg
2 tablespoons of butter (melted)
1 banana (mashed)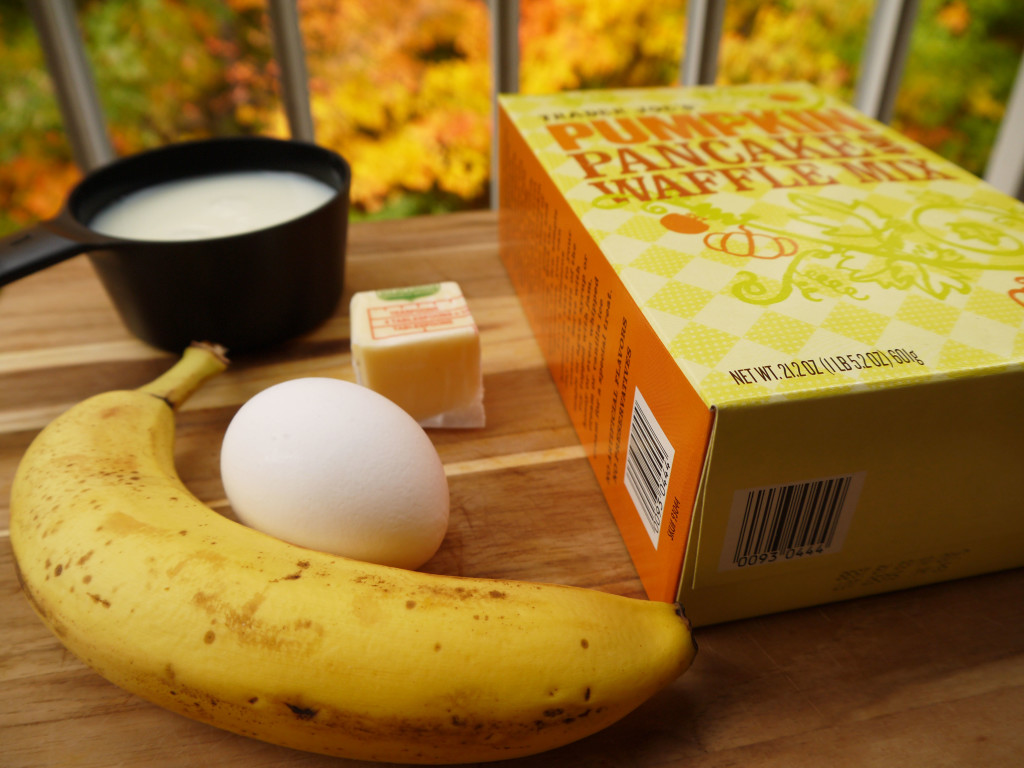 Preheat your pan (or griddle) over medium heat.
Place the pumpkin mix into a large bowl and set aside.
In a separate bowl, mix together the melted butter, egg, and milk. Take these wet ingredients and stir into the dry pancake mix.
If you want to add in the banana, do so now. Mix all of the ingredients in together until the large lumps disappear.
To measure out the batter into the pan, I used a 1/4 measuring cup which I found to be perfect for medium-sized pancakes. There's no exact timing for cooking pancakes, but be sure to flip them when bubbles start to form and the edges look cooked to avoid burning them!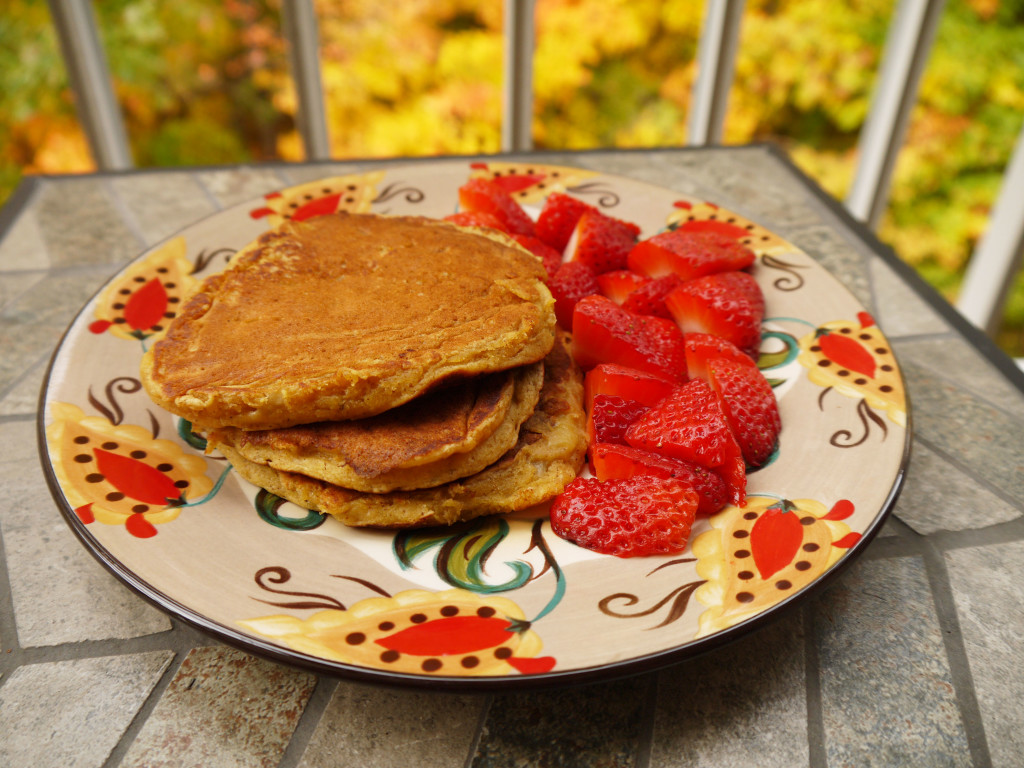 This recipe makes about 6-8 pancakes, so enough for one very hungry person or two people who are too tired in the morning to fight over who gets the last pancake.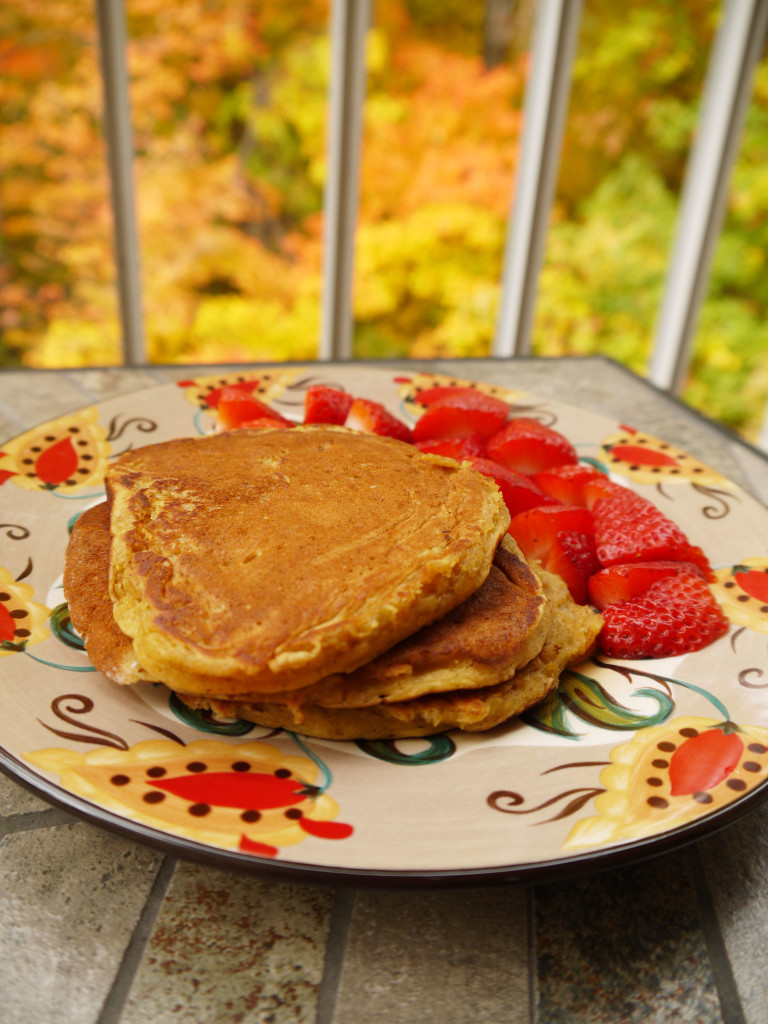 After I made my pancakes, I realized that I didn't have any maple syrup so I decided to try to make my own and it ended up being surprisingly easy to do. I basically just combined brown sugar and water in a pot, brought it to a boil, and then added vanilla extract after taking it off the heat. Super simple and it saved me a trip to the grocery store since I already had all three ingredients in my apartment!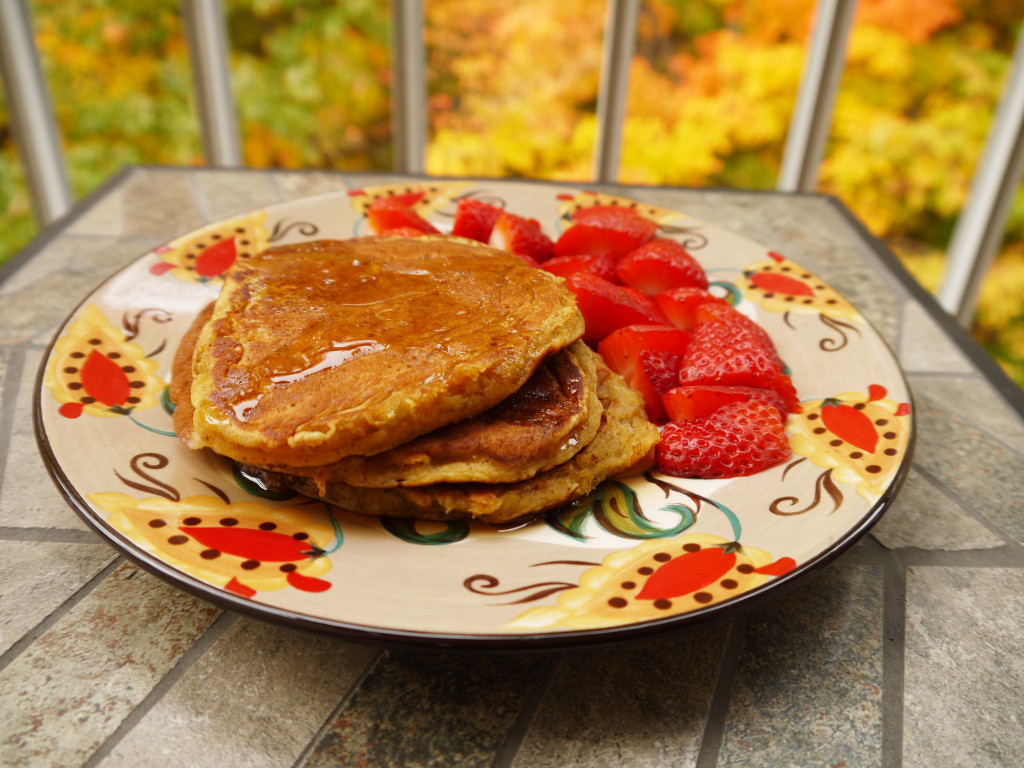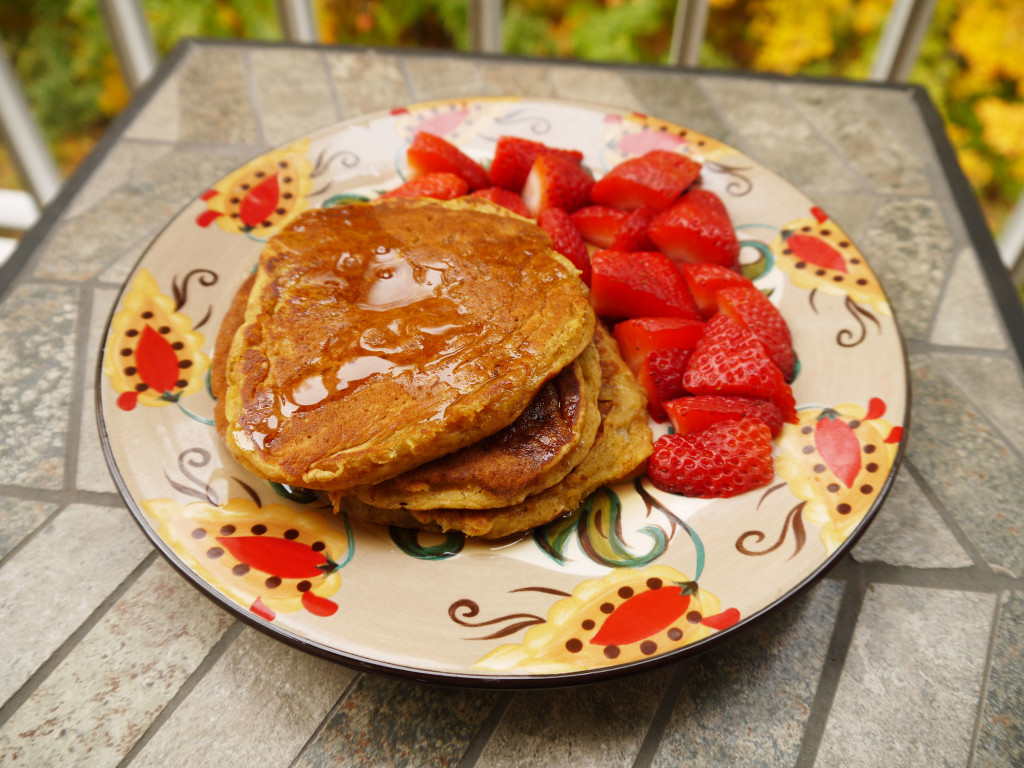 So if you're looking for an easy but delicious recipe to try out next weekend, these pancakes are just the thing for you! Sweet and simple, these pumpkin banana pancakes are hard to beat!