Before my boyfriend brought up going to Smorgasburg a few weeks before our trip to New York City, I'd never actually heard of it before. Which is saying something considering the fact that I did a ton of instagram stalking while planning the trip to look for ideas.
So on that Saturday, we headed out (after ordering bagels on Seamless of course) and made our way across the Williambsurg Bridge and meandered on over to Brooklyn.
We followed the mass of hungry people en route to the market and entered into what I can only describe as a foodie's heaven. Otherwise known as Brooklyn's Flea Food Market, Smorgasburg hosts dozens of food vendors of all varieties so that visitors can eat as much as they want and try as many different foods as they'd like.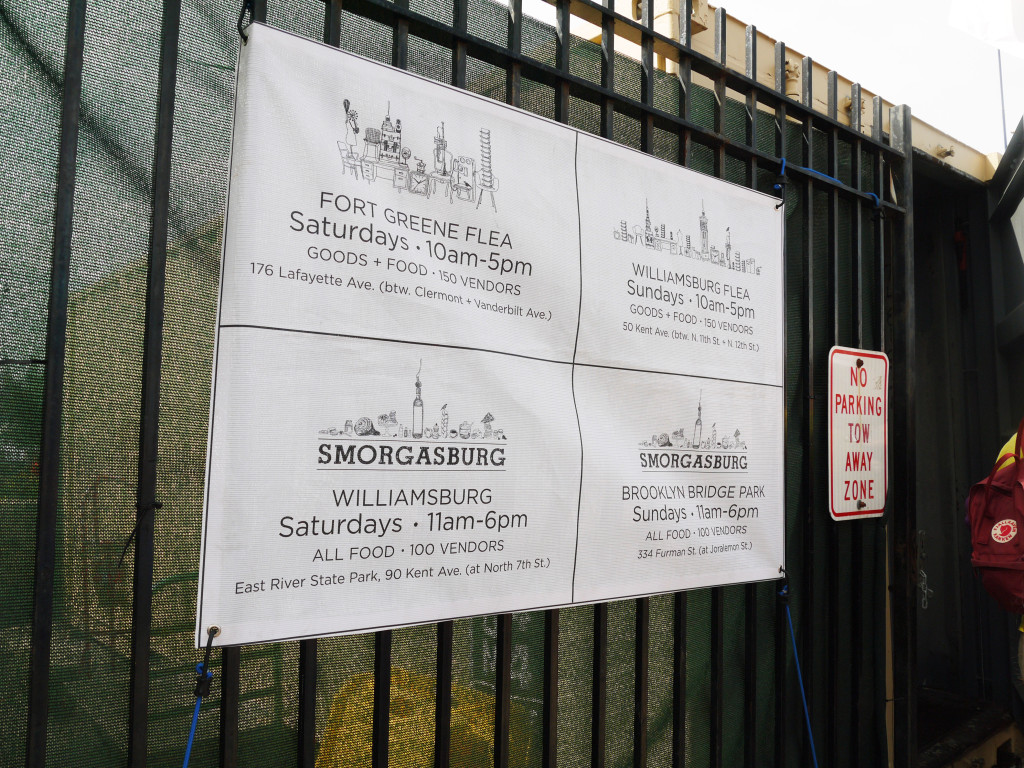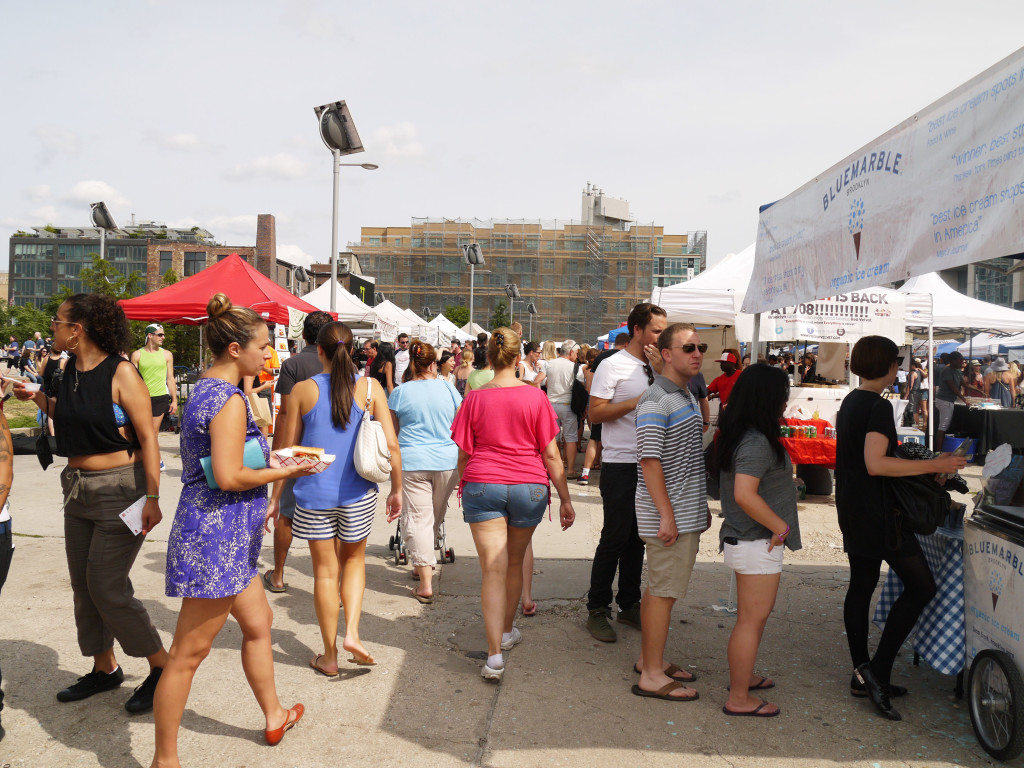 We weaved our way through the crowds and made two laps around before we figured out which tents we wanted to stop by. Admittedly there was a lot of ogling going on at each food stand, while secretly hoping for free samples.
My first stop was to order duck confit, which was good but too heavy for a hot summer day so I wasn't able to eat much more we moved on.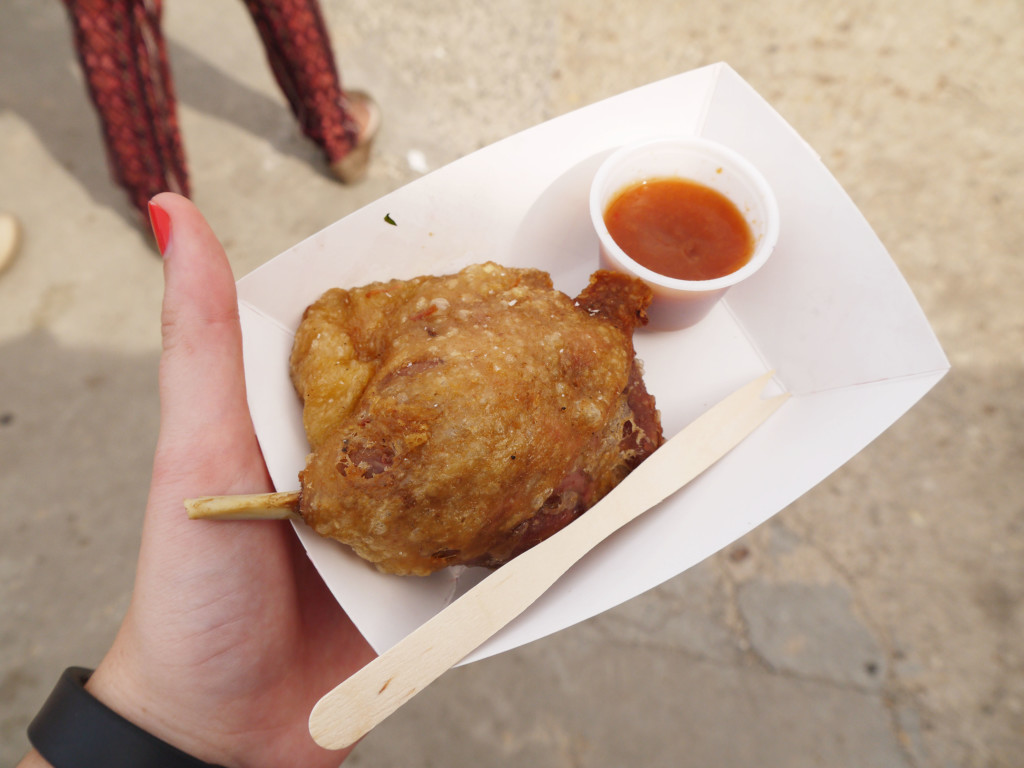 My boyfriend ordered what may just be the most deliciously spicy jerk chicken sausage I've ever tasted in my whole entire life. Which is saying something because I LOVE spicy food and I eat sriracha with most meals. Definitely delicious but dangerous, and not for the faint of heart (or tongue).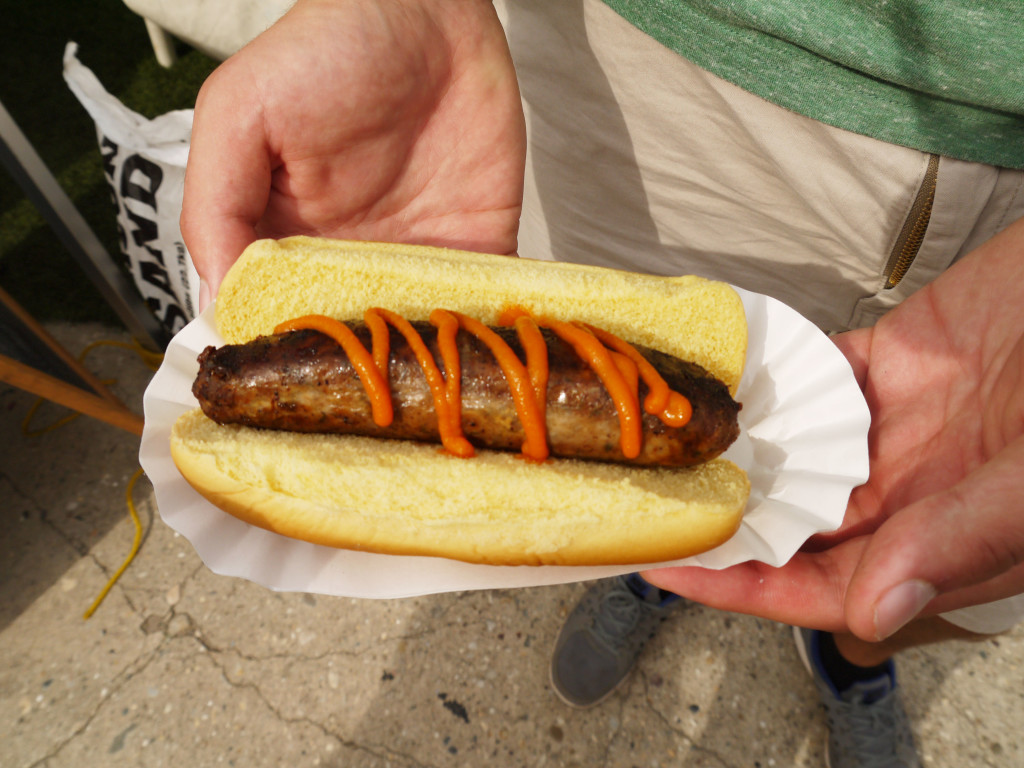 I feel like steamed buns are super hot in the foodie world… Or maybe they've been popular forever and I'm just behind the times! After seeing tons of instagrams dedicated to these Asian buns, I ran over to the tent and ordered their shredded chicken bun. One bite and I was in love. I was sorely tempted to go back for a second but I didn't want to commit the stomach space and miss out another dish.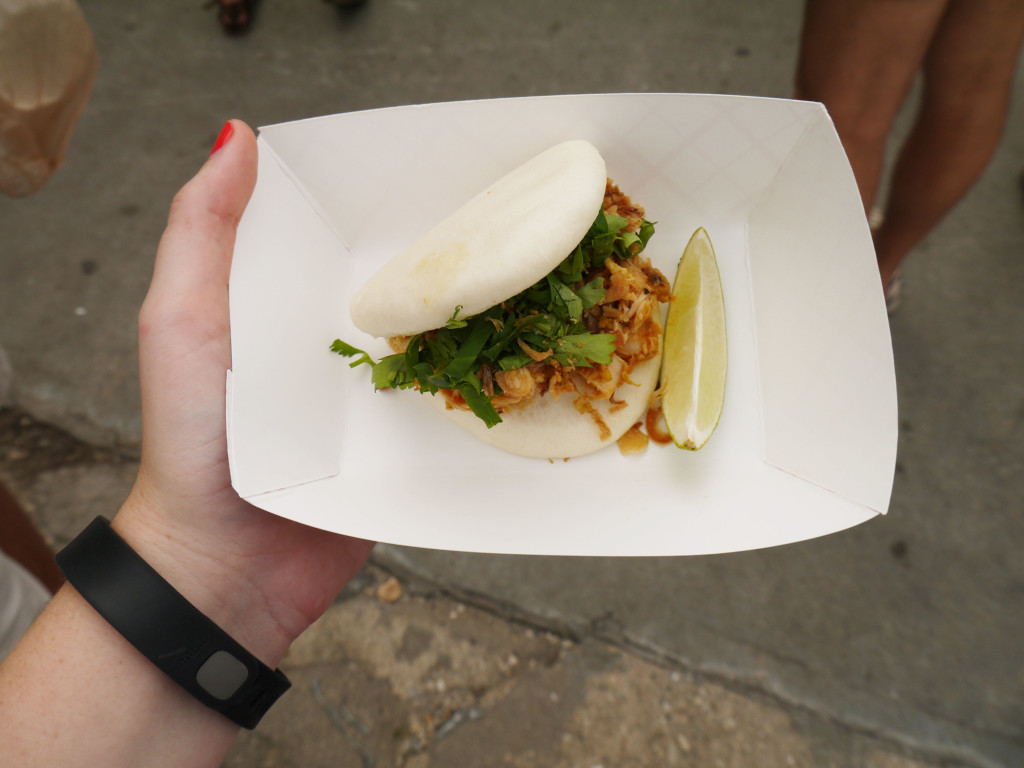 On our third lap around the area, we came across two huge lines right next to each other. One was for the infamous ramen burger, which is apparently the hottest new food item, and for Home Frite, which had the most delicious smell floating our way from their fryers.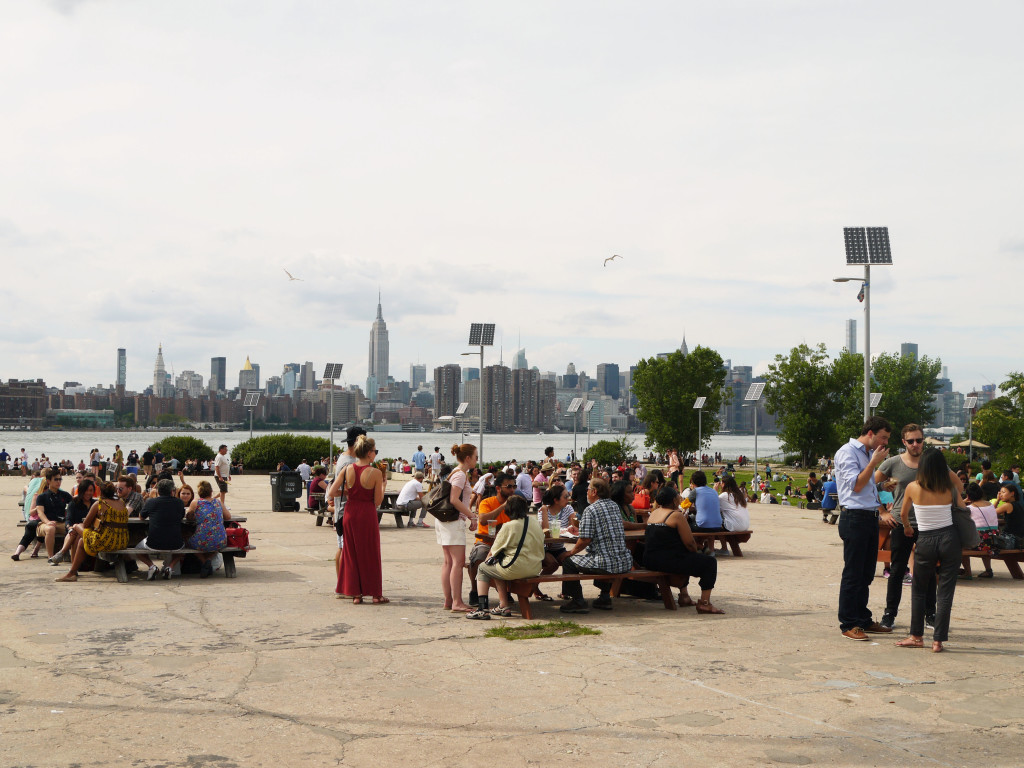 I wasn't kidding about that line! Being a foodie is harder work than I originally assumed but the reward was worth the wait.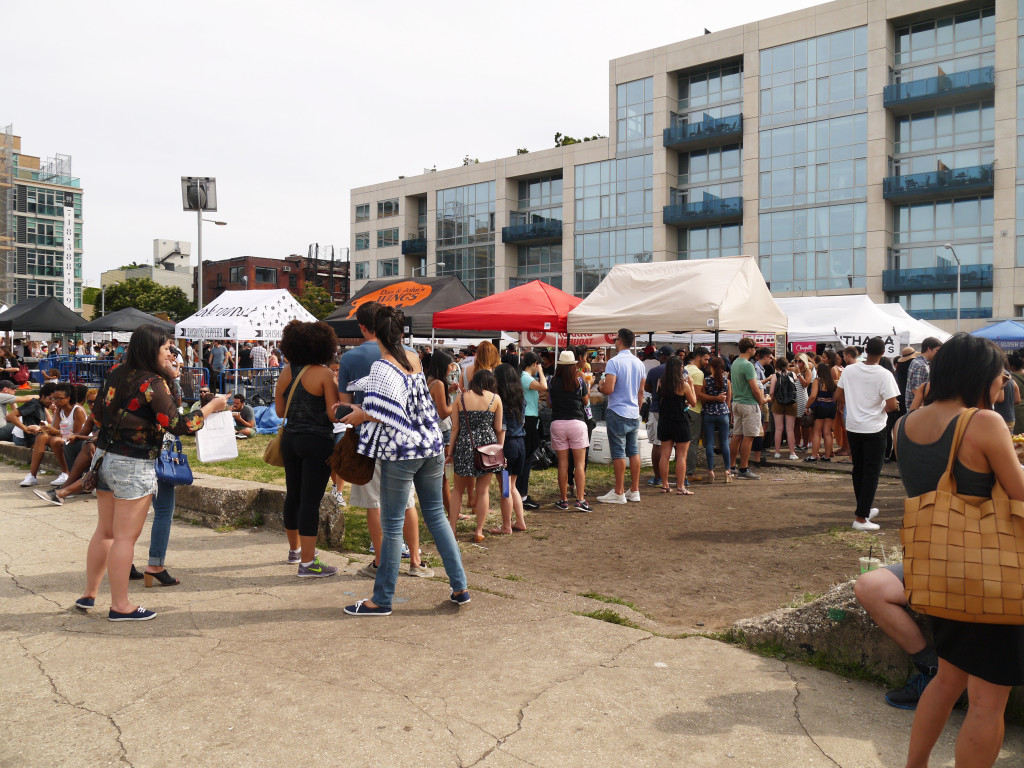 We ordered their parmesan fries with truffle aioli to share and I'm not going to lie when I said that these fries are definitely in my top five favorite things that I've ever eaten. Granted I'm a huge fan of fries but considering the number of people walking around Smorgasburg with their own cones of fries, I wasn't the only one who felt that way!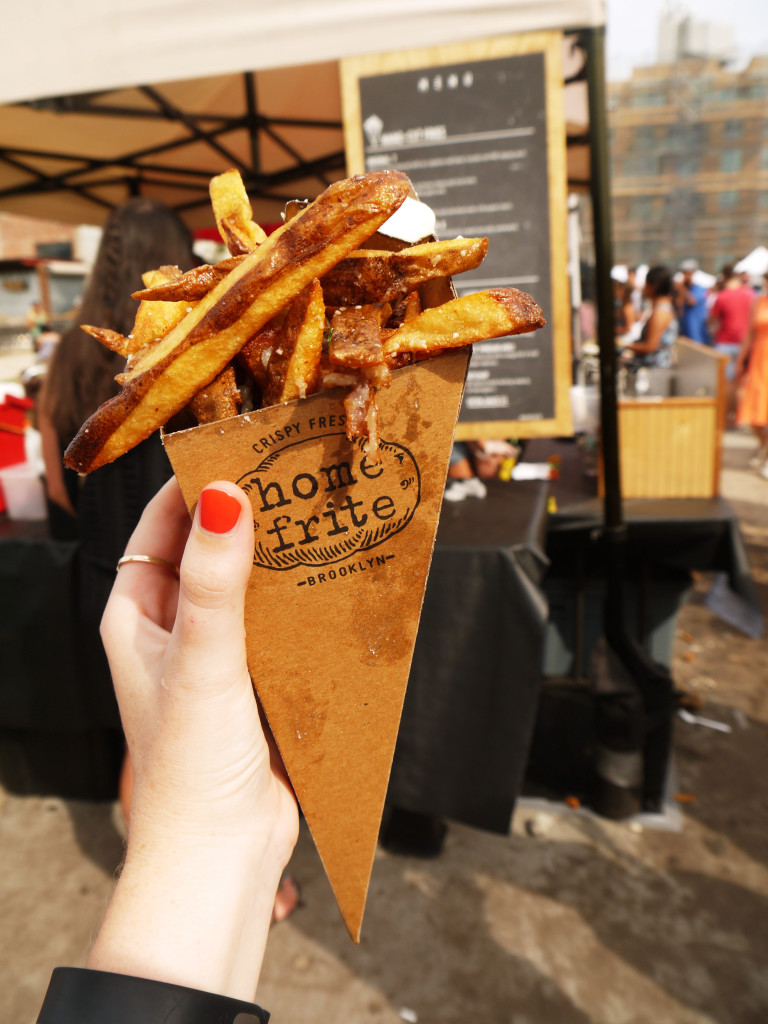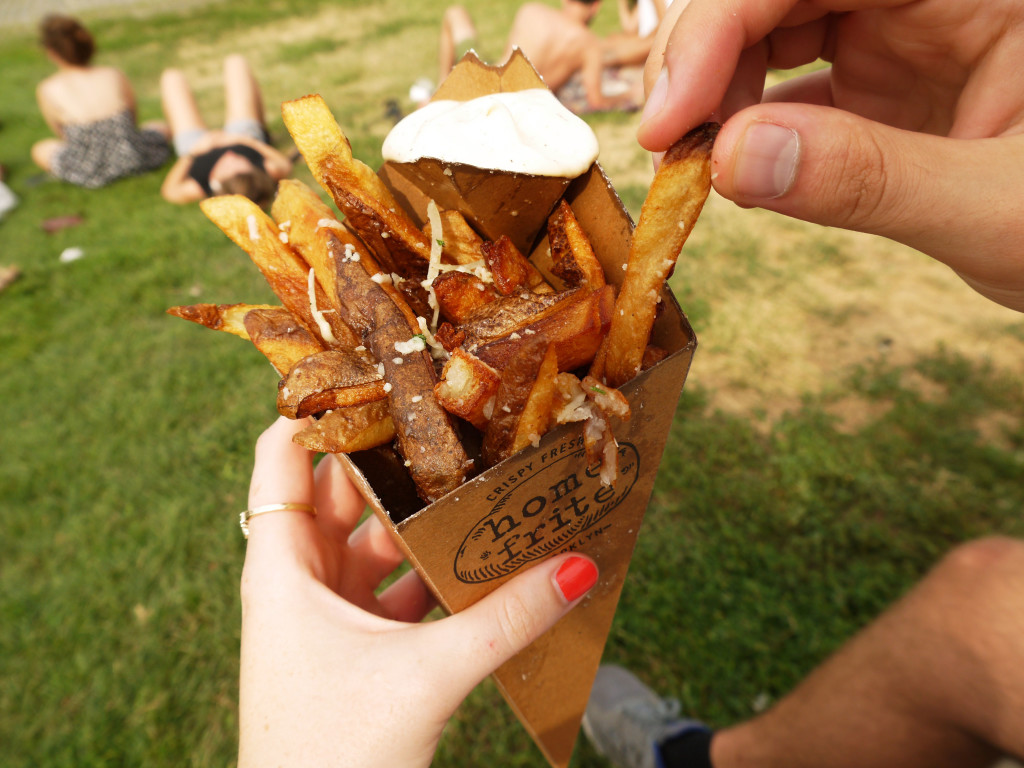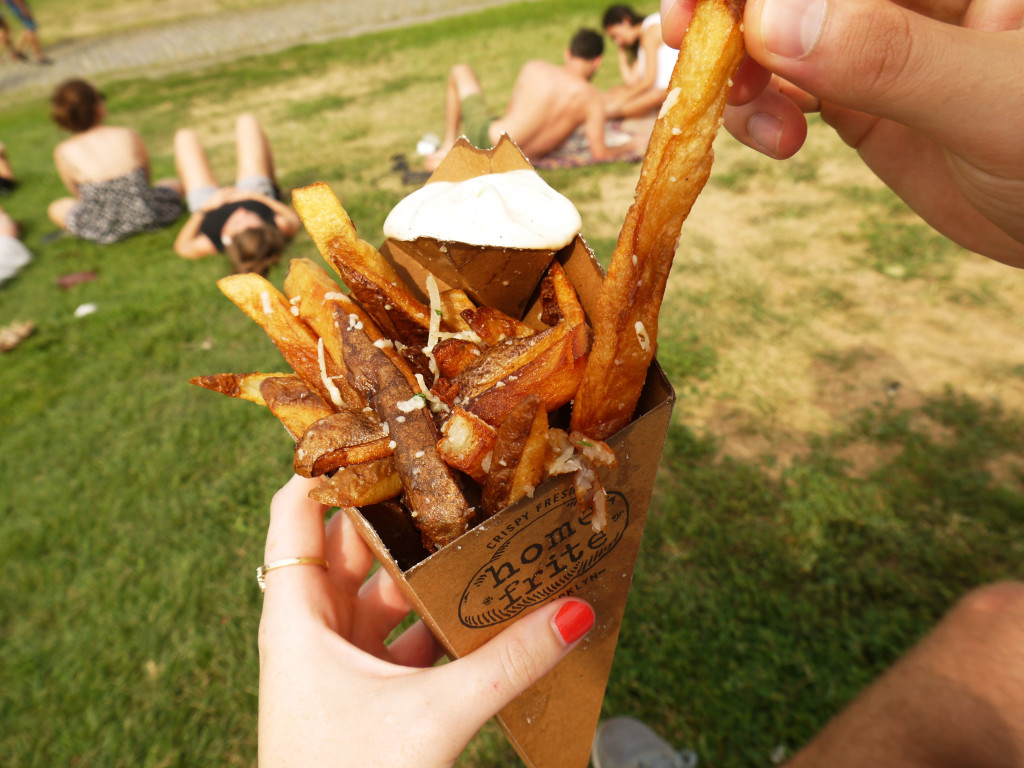 Although I felt like I was about to break out into a cold sweat because I'd eaten so much, my boyfriend and I pushed through the pain to check out The Good Batch's ice cream sandwiches. We'd seen a ton of people carrying around the little brown bags and knew that we'd regret not tasting the sweets for ourselves. Eating fries and ice cream in one afternoon definitely sounds excessive but it's not like I get to go to Smorgasburg every Saturday!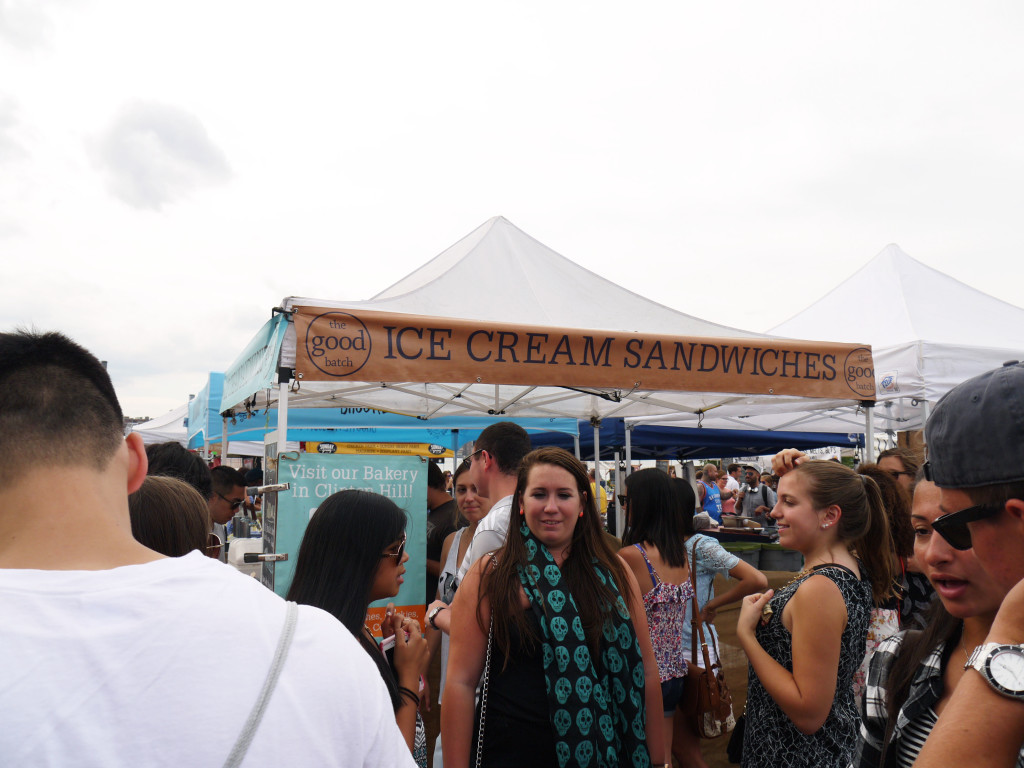 My boyfriend ordered their double chocolate ice cream sandwich and I ordered their gluten-free strawberry ice cream sandwich, that was made with a macaroon instead of a normal cookie. We posed for pictures with our cookies in front of the Manhattan skyline before heading to the beach and nabbing seats down by the water. We ate and laughed, as our ice cream quickly melted in the sun and we watched boats leisurely pass by.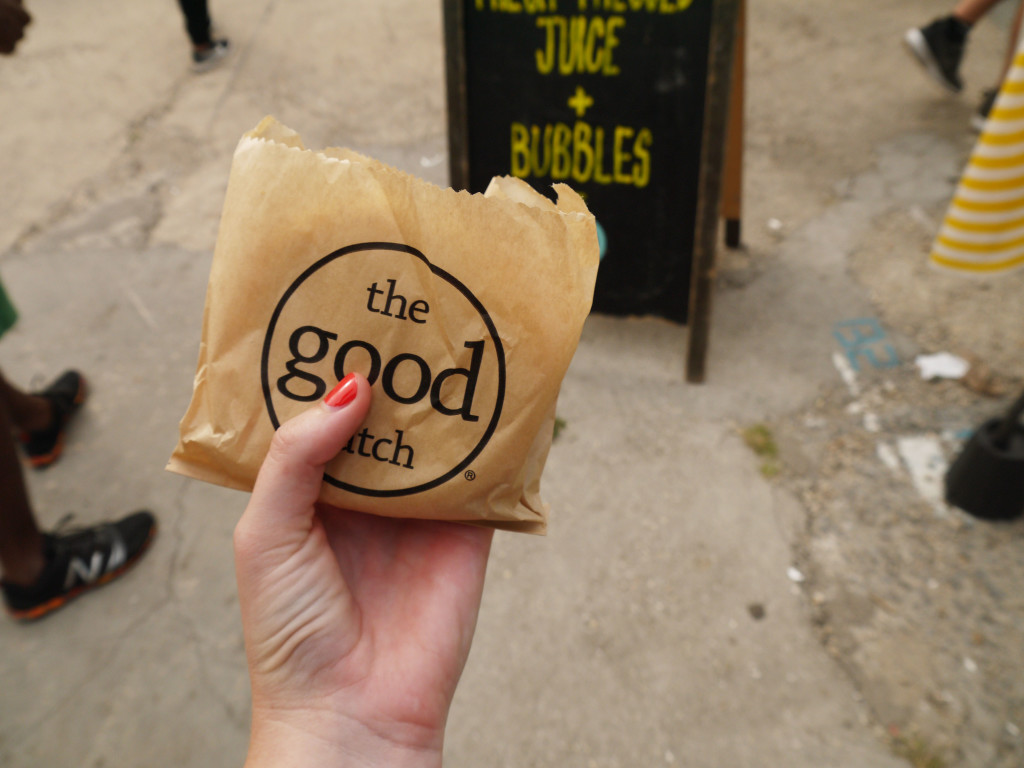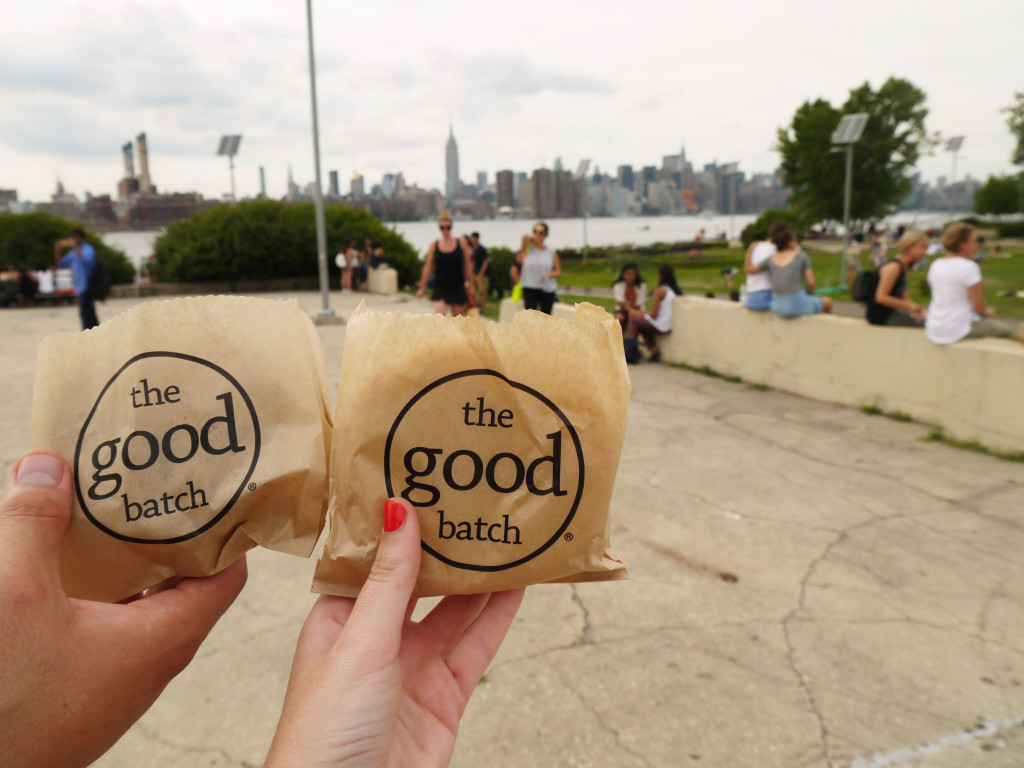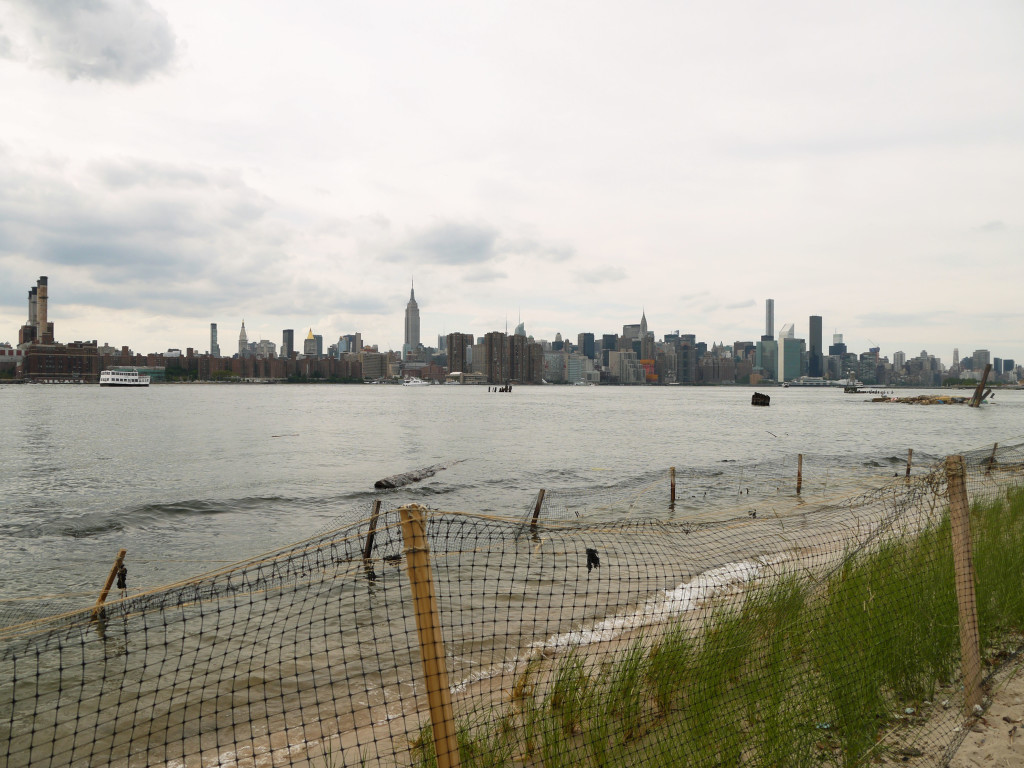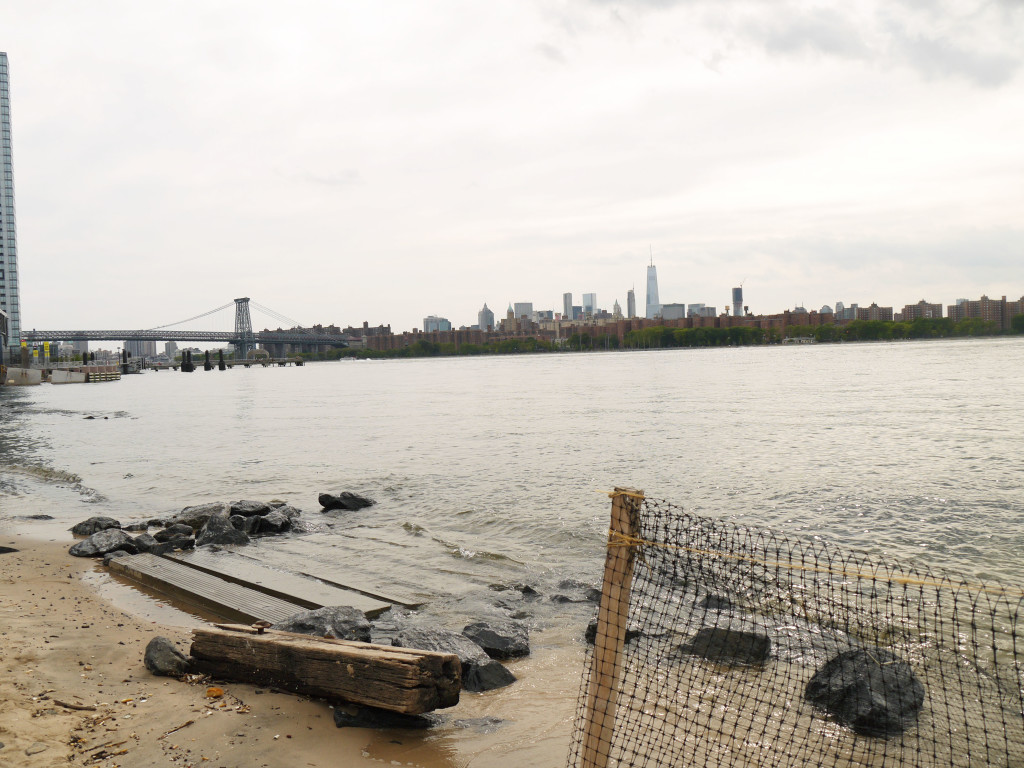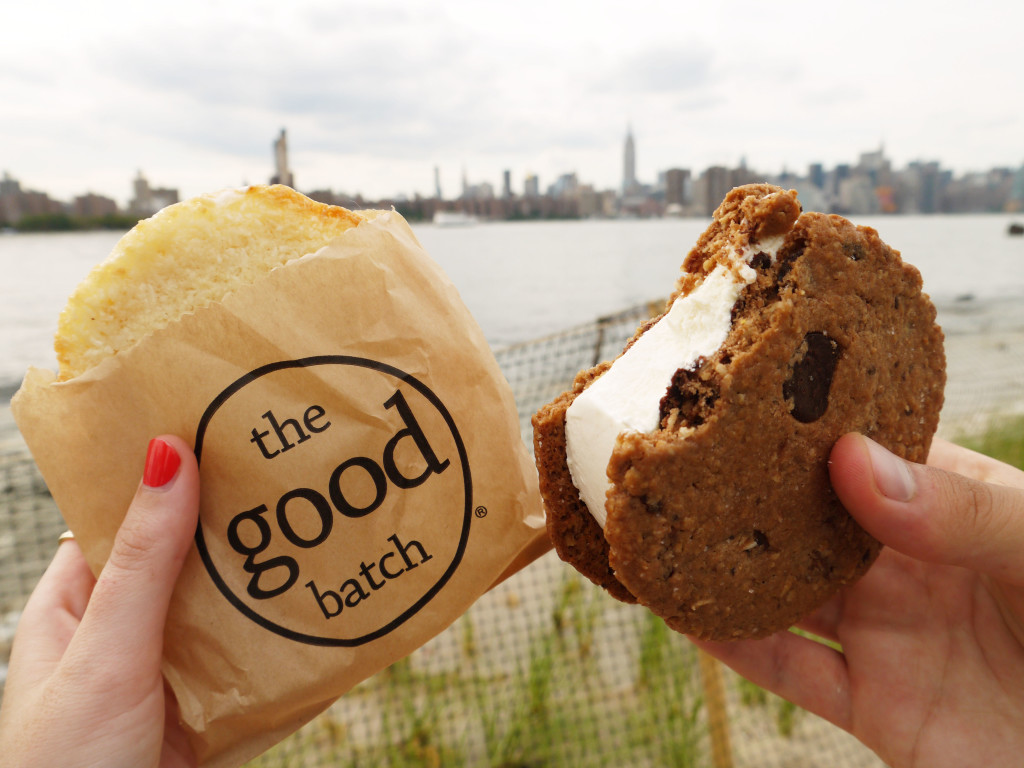 Too much sun and way to much food later, we decided that what needed was a drink before heading back over to the river to Manhattan. We walked around Williamsburg for a bit before we stumbled upon The Gorbals, which had the cutest rooftop bar and a pretty awesome drink menu. My boyfriend and I were definitely "that couple" at the bar, holding hands across the table and laughing at each other's corny jokes, but that's what you get what you're in a long distance relationship!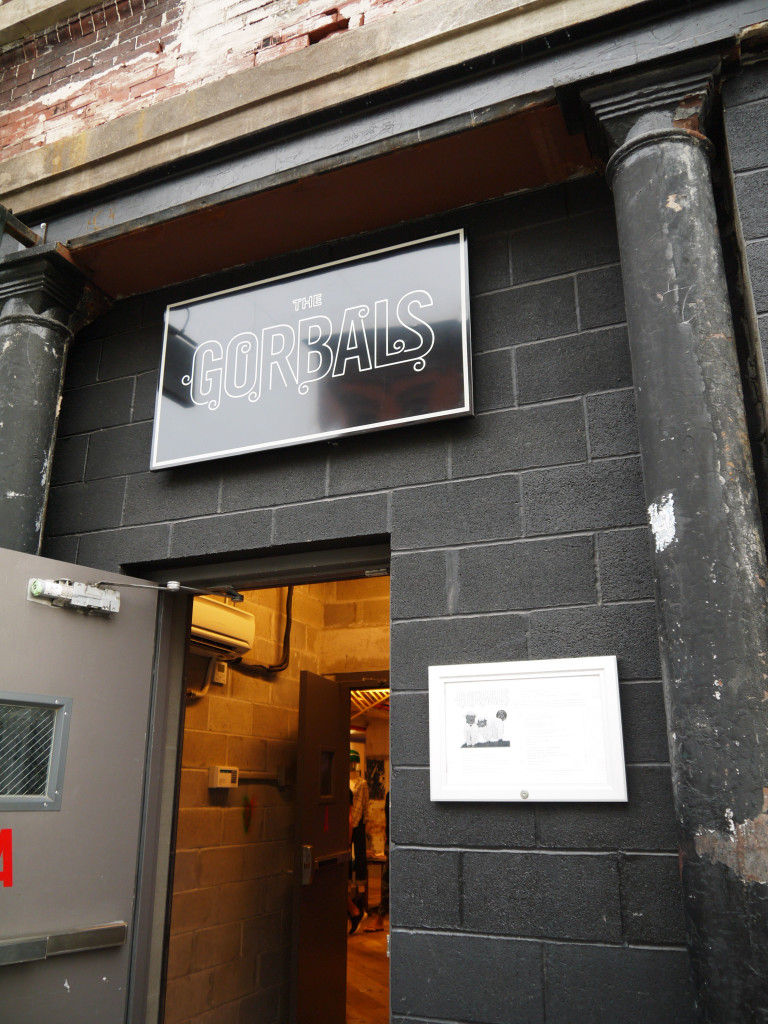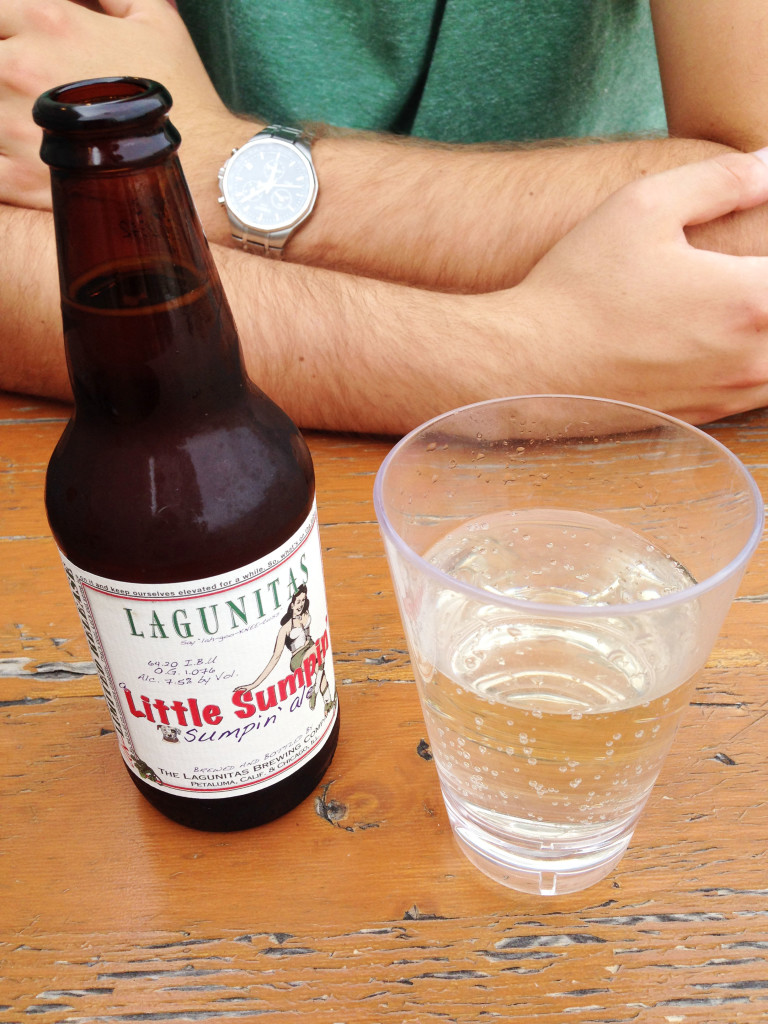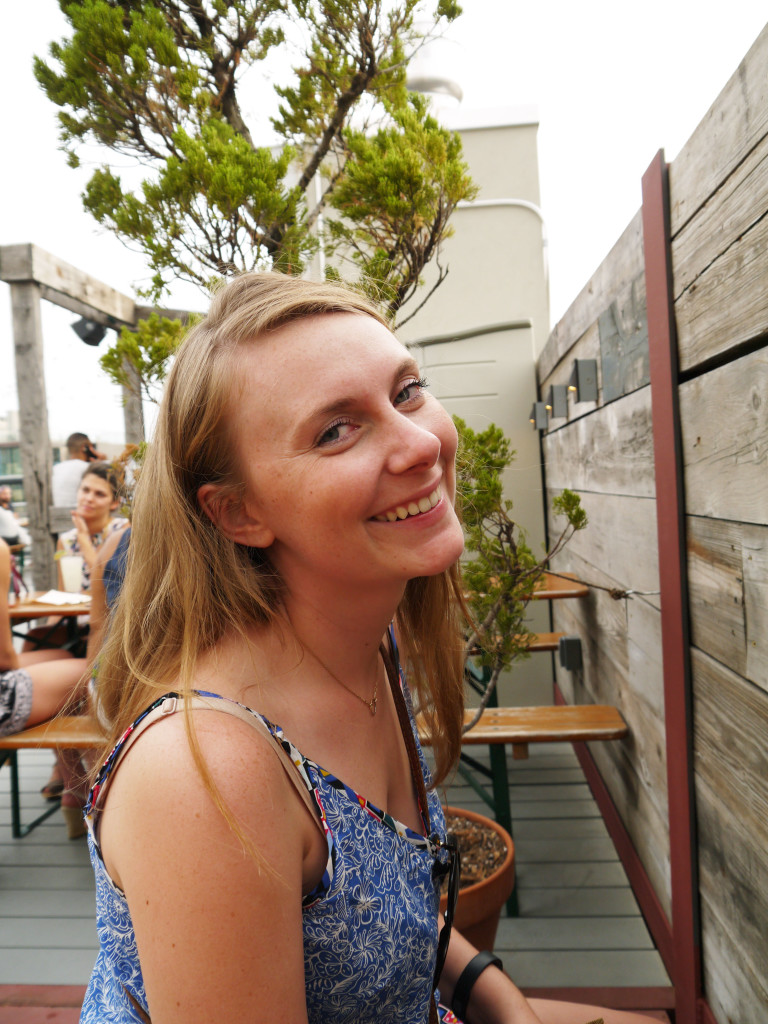 After one drink, because we knew that we would have probably burst with any more alcohol in our stomachs, we headed to the ferry. We lucked out and got to see the sun set behind Manhattan which was not only beautiful but also surprisingly romantic and the perfect end to our day.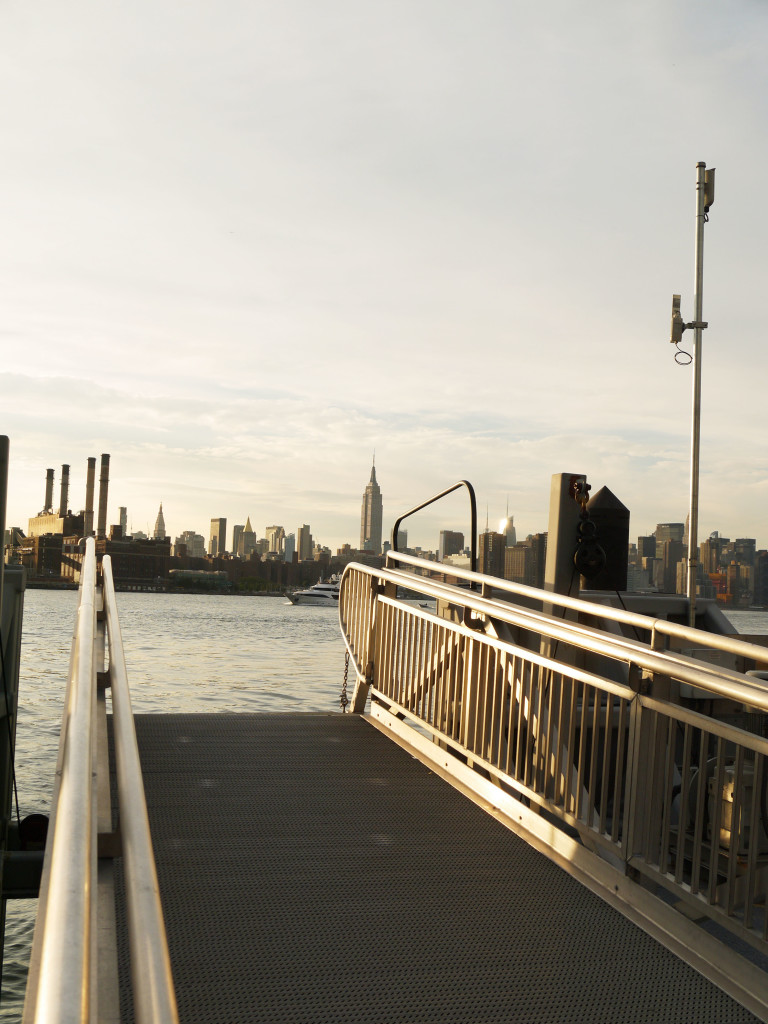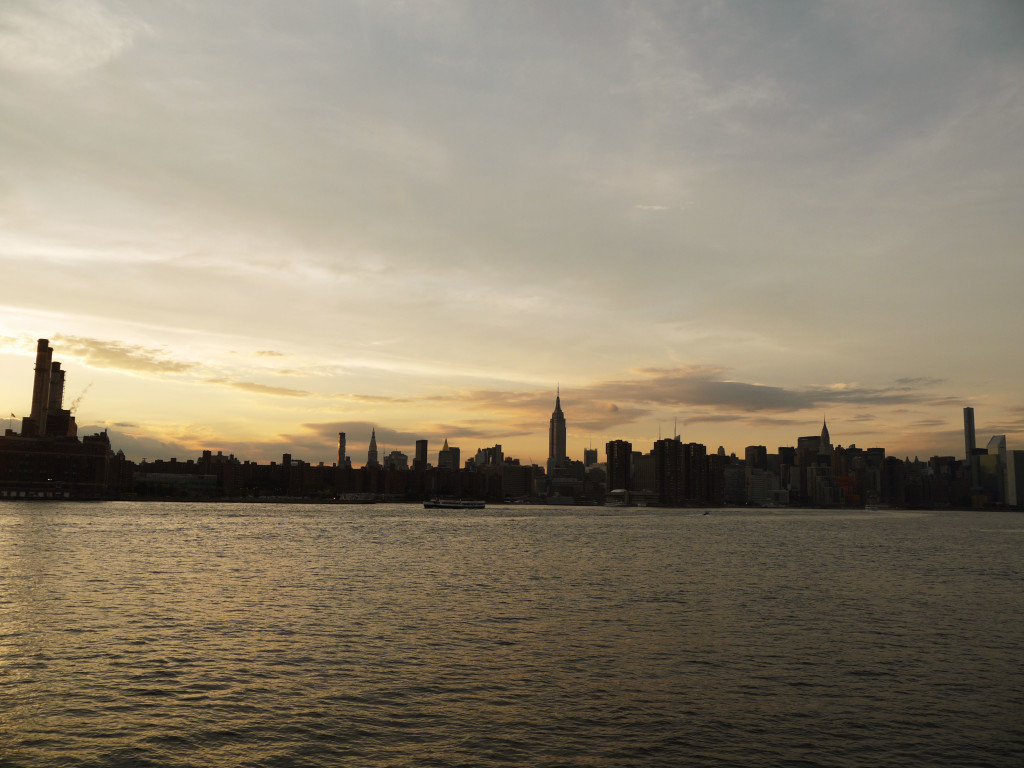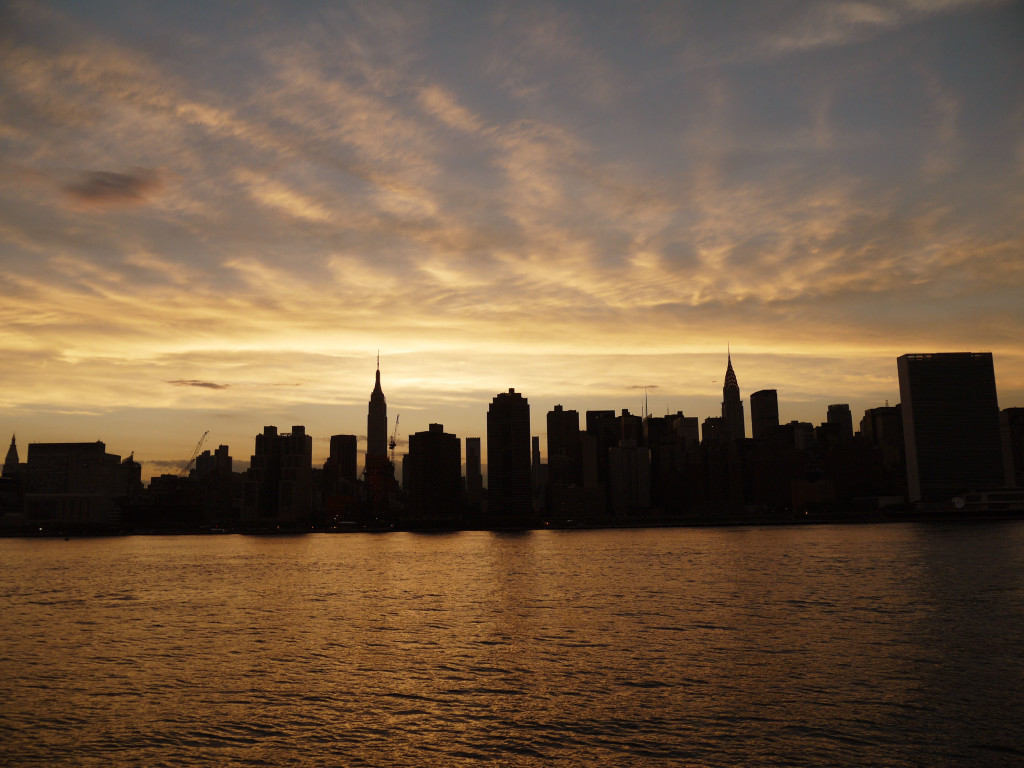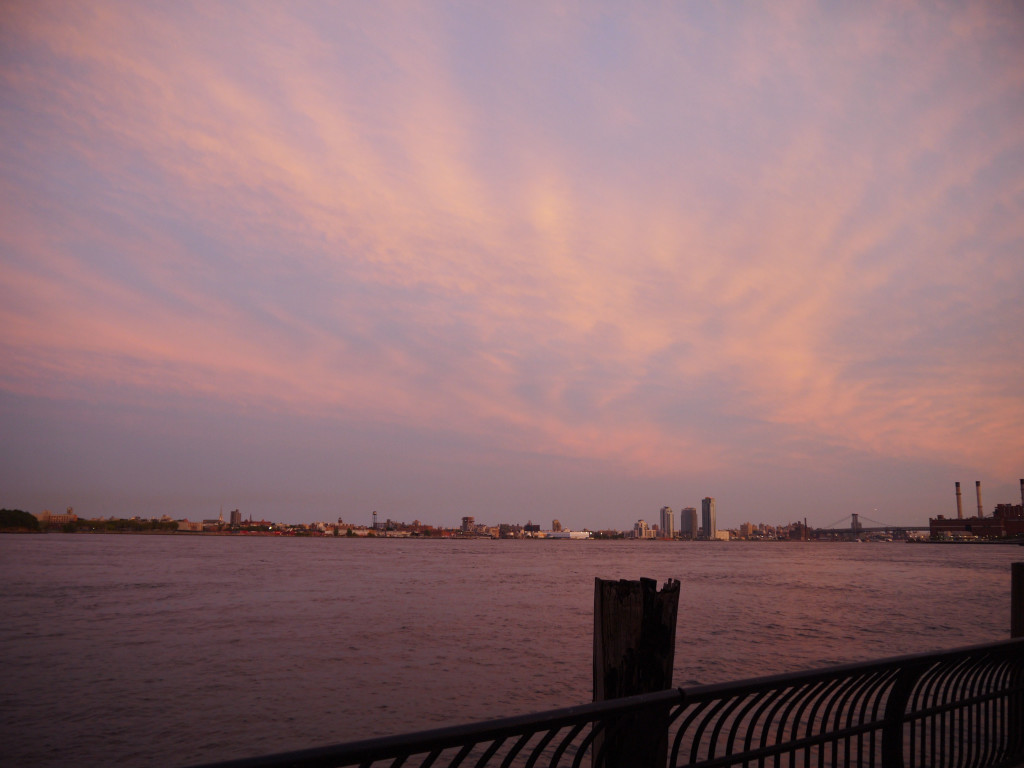 I'm not sure how long Smorgasburg is open for but if you're in New York, I'd definitely recommend checking it out! Delicious food, prime people watching, and fantastic views make Smorgasburg the perfect activity for a sunny Saturday afternoon.
50 Kent Avenue
New York, New York 11206