I adore brunch. In fact, when the opportunity arises and I can drag my friends along with me, it's usually one of the best parts of my week. Why, you may ask, is this? My answer is simply that not only does brunch mean that you can sleep in for a few extra hours and still get to eat my favorite meal of the day, but also that it is socially acceptable to drink fruity cocktails even though it's not 5 o'clock somewhere.
So when I was visiting friends in New York City, they surprised me with brunch at Poco in Alphabet City (otherwise known as the part of the city in which the avenues are named after letters instead of numbers). To say that I was excited would be a serious understatement.
We arrived right before the masses showed up so although we couldn't sit outside, we were given a cozy table downstairs seated beneath twinkling fairy lights. Not a bad place to start off my last day in the city!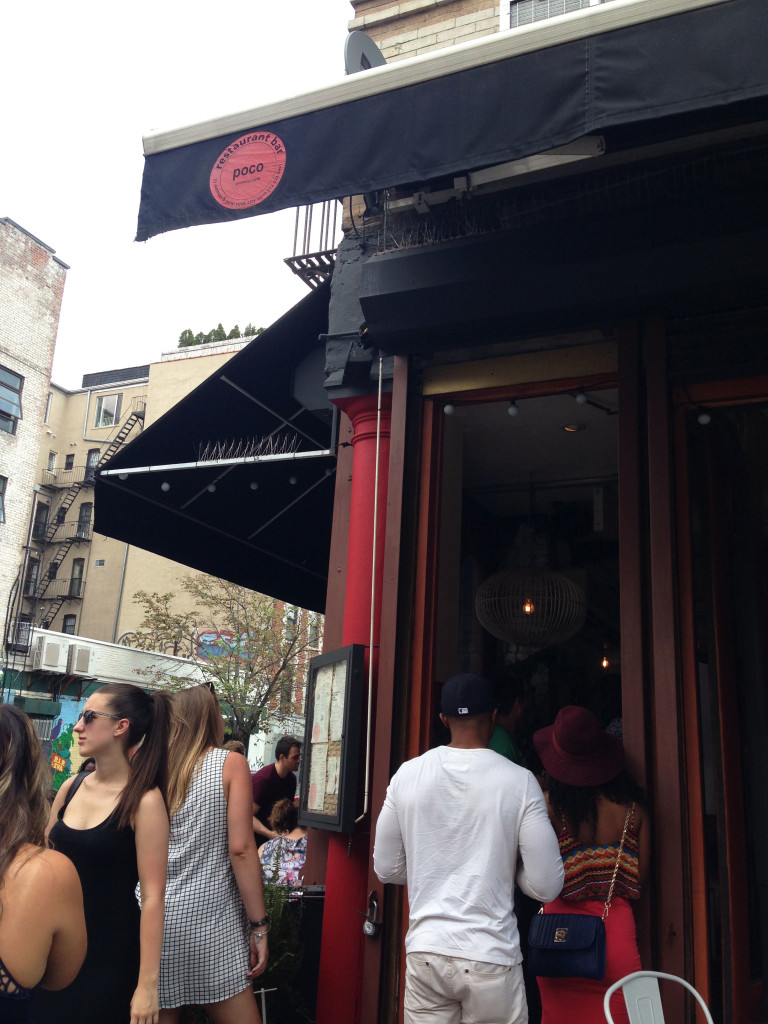 Now I've been to some pretty awesome brunch places but Poco is the first one that had an almost club atmosphere to it. The music was loud and bumping, although this may have been because we were seated downstairs, and we had too much fun singing along and gossiping.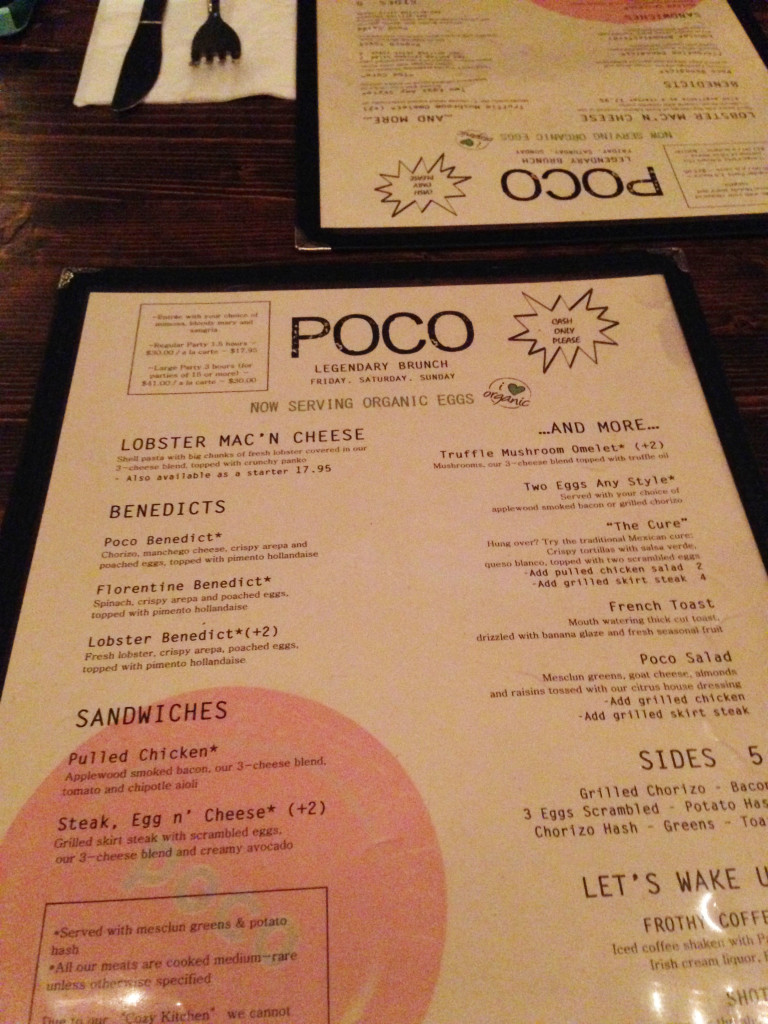 Champagne has always been a favorite of mine! It really is a drink that can get a party started… as the table behind us could attest as they ordered 3 bottles of it while we were in Poco (!!). I have to admit that I was slightly jealous but I think that I would have had to be carried out of the restaurant if I had that much champagne to drink!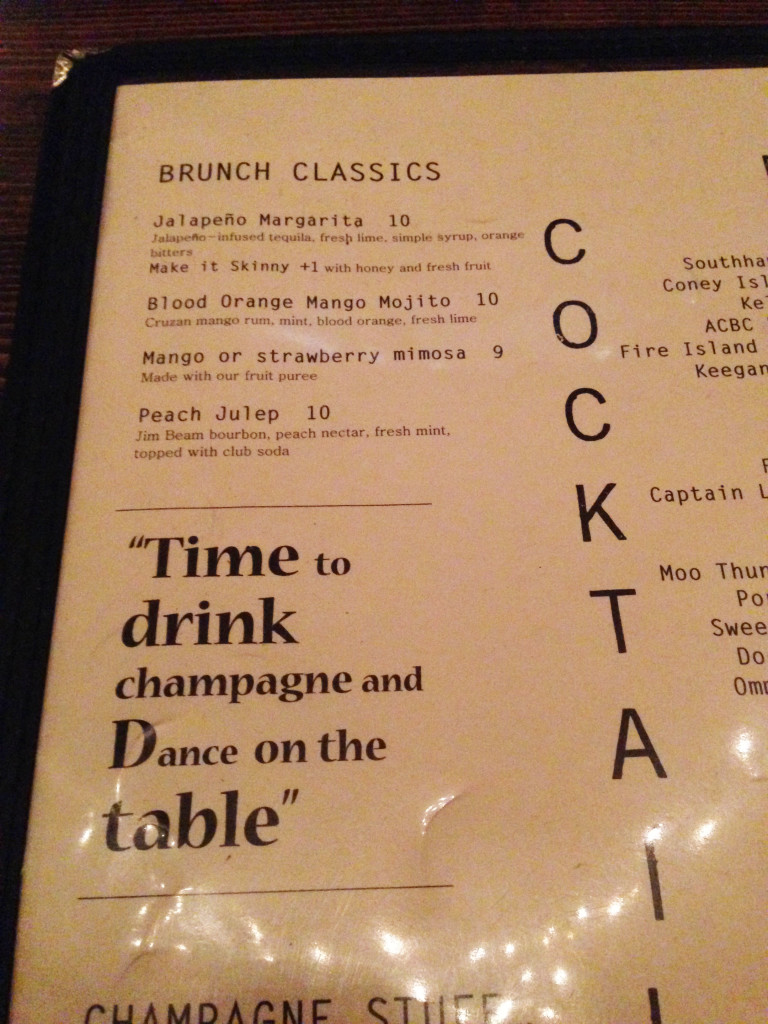 Poco has a sweet deal for brunch in which you can order a meal and get unlimited (yes unlimited) drinks for $30. While this may sound expensive, each cocktail was $10 alone and my meal was $17.95 so we gladly shelled a little extra cash in order to save big time. I mean, even if you were to only drink and not go with the unlimited option, you'd be paying almost the same amount for three drinks! So when you go, make sure to make the smart decision and go with the unlimited. Plus the waitresses and waiters are always waiting on hand to refill your glass when they see that it's starting to get empty, so you never feel guilty about asking for more alcohol!
I stayed with red sangria for the entire brunch but my friends also tried the mimosas, which they loved as well.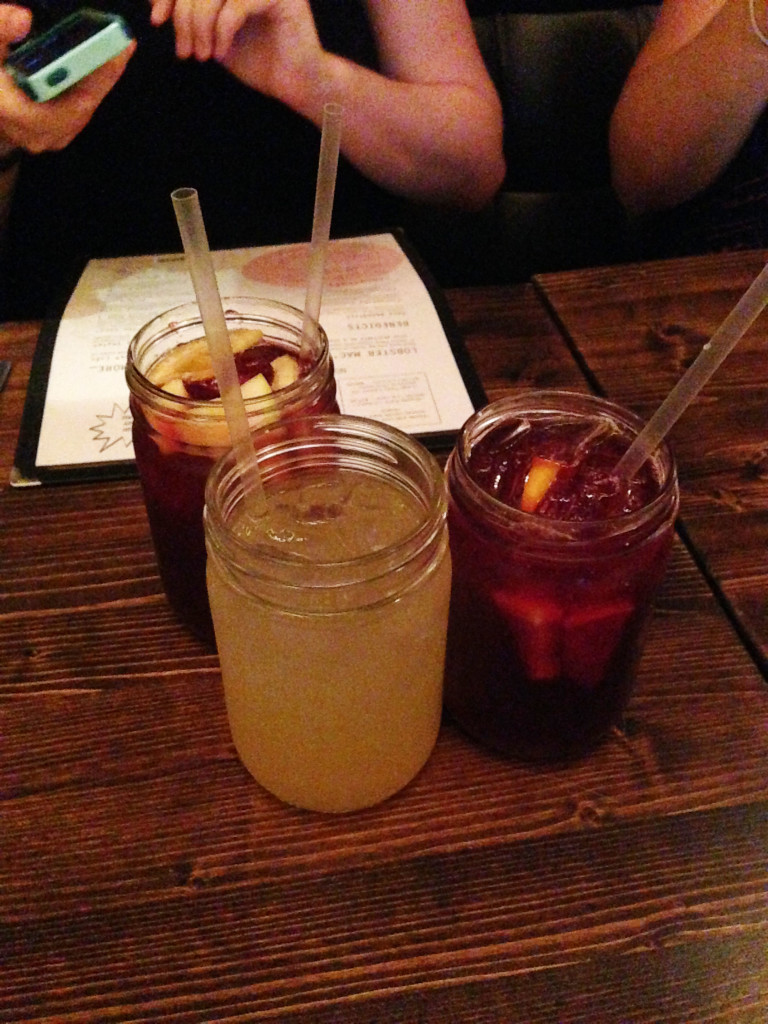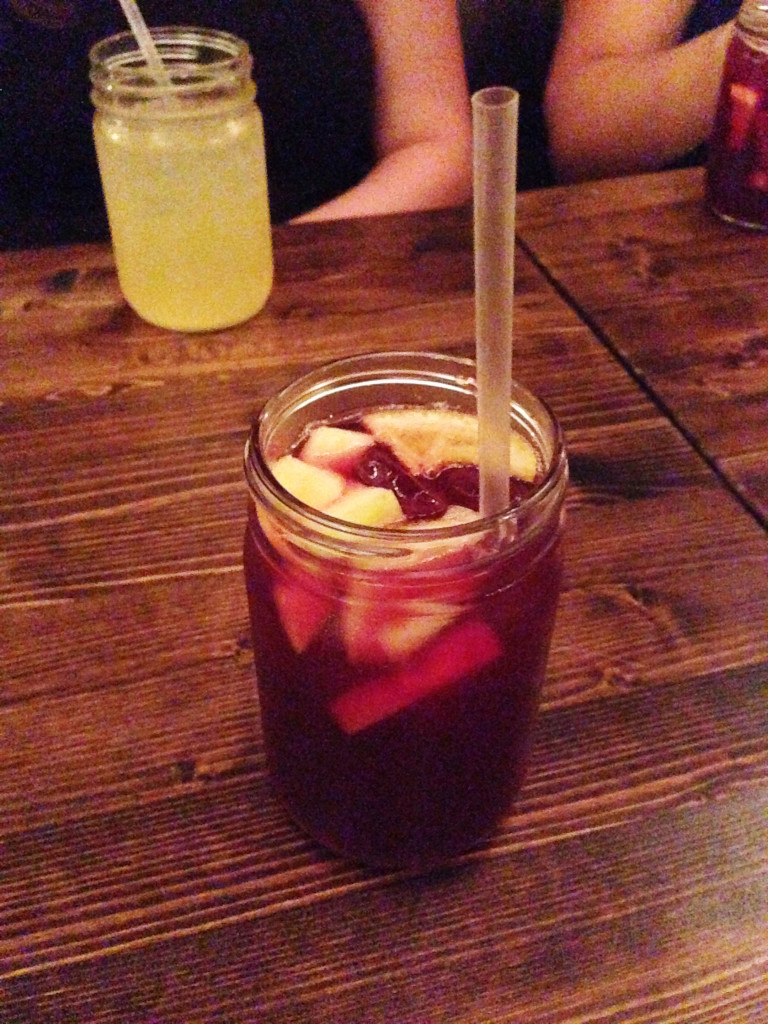 The three of us seemed to be in similar states of mind and all ordered eggs benedict to eat. Poco's eggs benedict is served atop arepas, which is such a throwback to growing up in South Florida, with pimento hollandaise sauce to top and then home fries as a side. While everyone's looked drool-worthy, I like to think that my meal went above and beyond the call of duty because it came with lobster, which I'd never had with eggs benedict. So fancy! I'm a huge fan of lobster and so I obviously couldn't let the opportunity pass.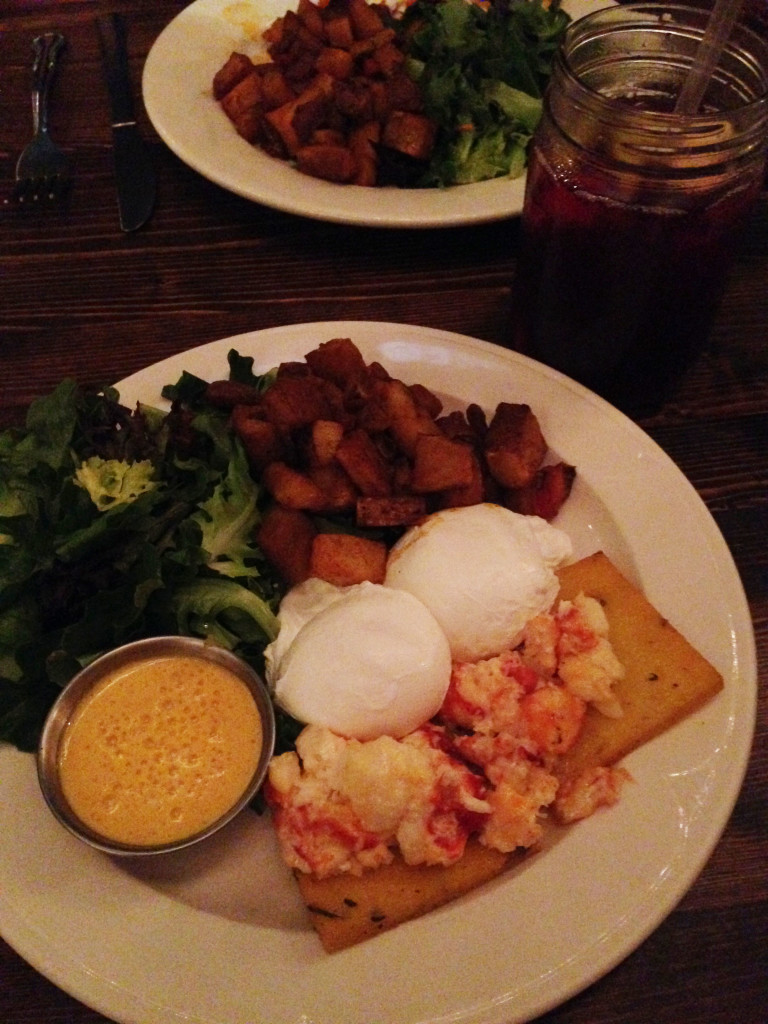 I'm actually drooling looking over back over the pictures I took. Nothing makes me happier than poached eggs, lots (and lots) of carbs, and plenty of alcohol during brunch. What more can a twenty-something year old girl ask for, other than maybe a new Michael Kors bag??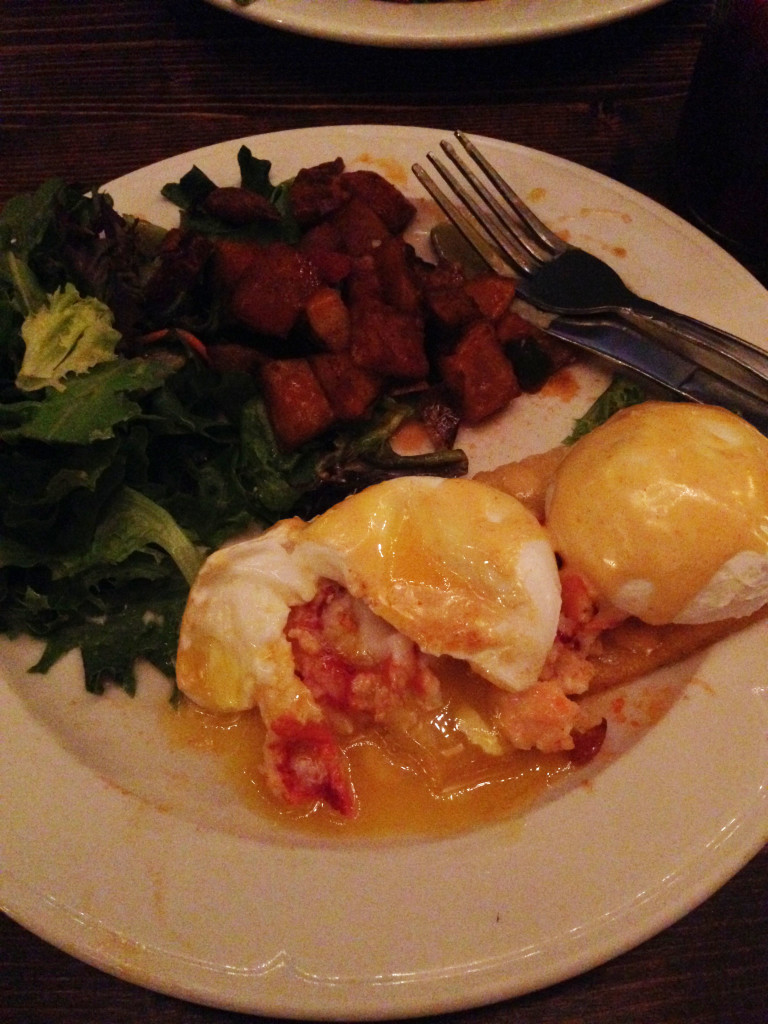 So if you're ever in Manhattan and looking for an awesome spot for brunch, stop by Poco where you can eat, drink and be merry (as we, and many others around us, can attest to) for only $30 on the weekends starting at 11:30am!
33 Avenue B
New York, NY 10009