Now if you've ever been to the South before you know three things to be true:
The Southern drink of choice is sweet tea.
Impeccable manners are a must-have.
And Southerners LOVE biscuits for breakfast, lunch and dinner.
I feel a bit like a traitor because I personally will usually choose a bagel over a biscuit for breakfast but let me assure you that if the biscuit you're offering me is coming from Callie's Hot Little Biscuit, I will gladly throw my bagel obsession to the wind.
Callie's Hot Little Biscuit is a small walk-in restaurant on the far side of King Street in Charleston, SC. I actually heard about it for the first time on Instagram a few months ago and have been dying to go since then. Luckily I was able to wrangle my family into going and I happily found myself driving from the island and into my biscuit dream land.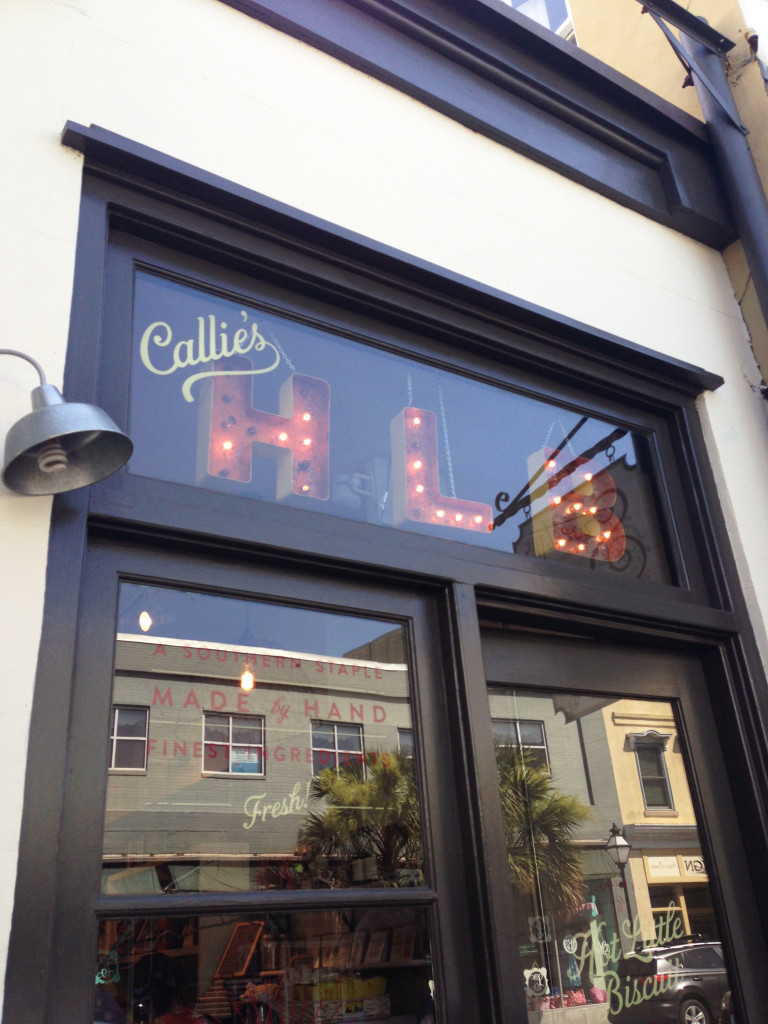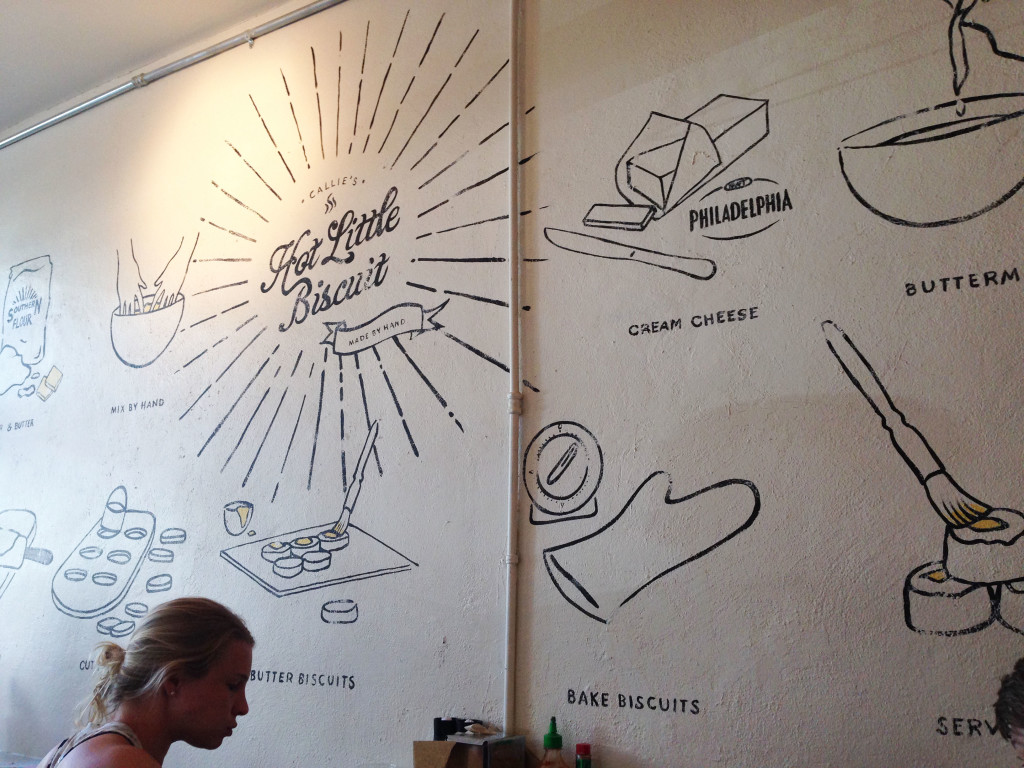 The menu looks basic at first glance but you can actually make almost any combo of biscuit and topping that you want. The line can be a little intimidating but trust me, it's definitely worth the wait. All of the biscuits are handmade fresh when you order them and made by hand, so you're really getting an authentic Southern experience. There was even a family in front of us whose first destination in Charleston was to stop by Callie's!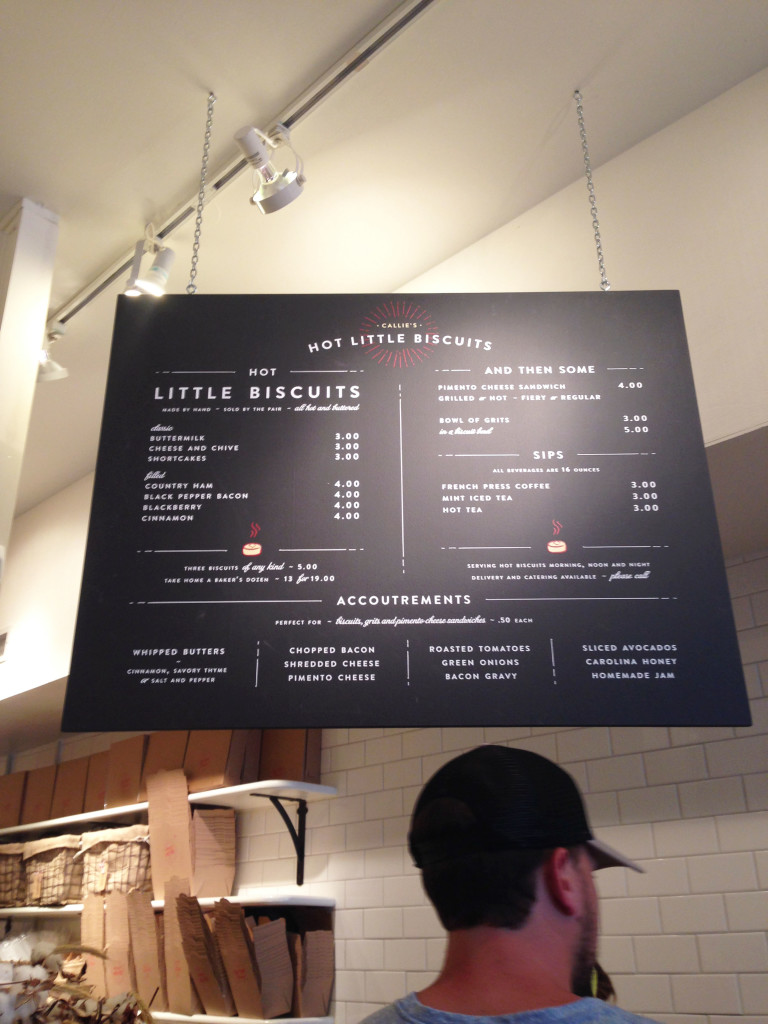 As I said, you can make your own or go off of the daily special menu which changes depending on what time of day you're able to drag yourself out of bed.
And there's even cute Charleston-themed gifts that you can look at while you're waiting in line to order. I'm actually a little obsessed with this cloth map of Charleston.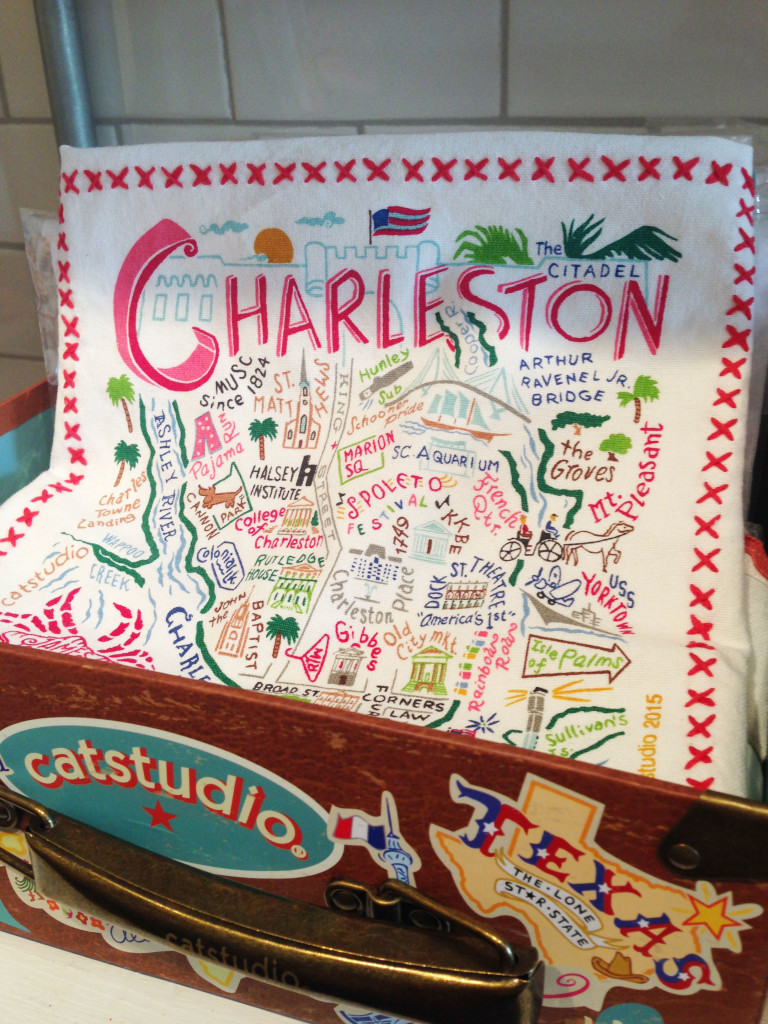 There is a long bar to sit at if you want to eat-in, but unfortunately there wasn't much room for us so we hit the streets again once we got our biscuits.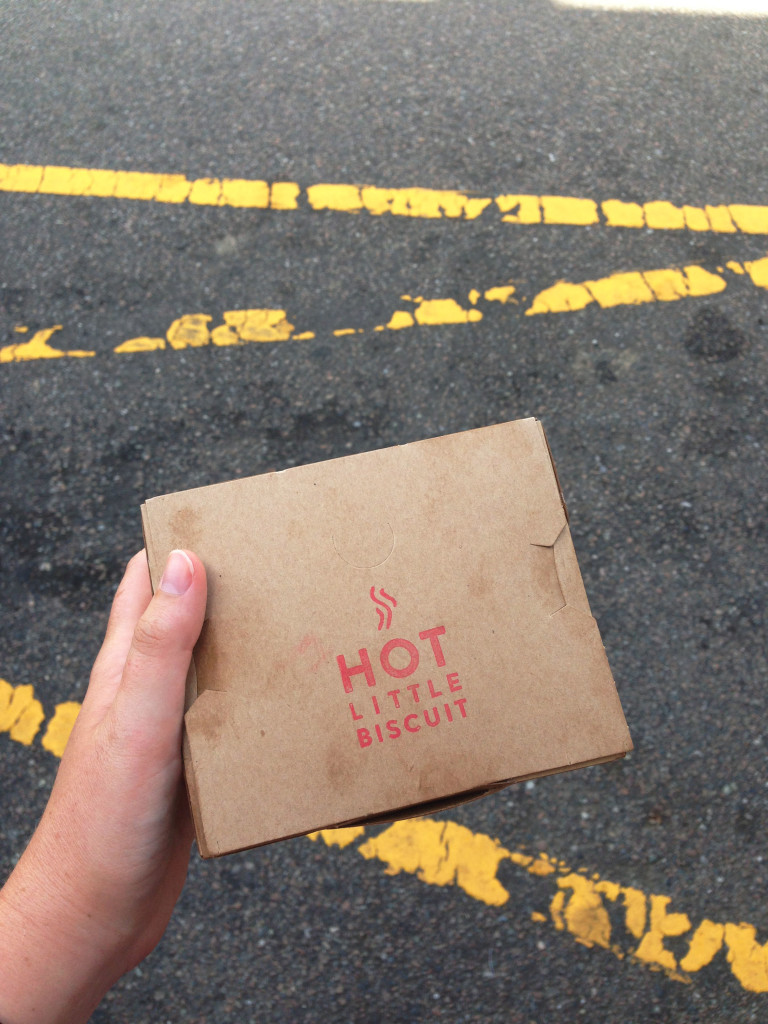 We ordered the blueberry glazed biscuit to share (of course) and let me tell you, it was amazing. I've never had a dessert-style biscuit before but I would probably fly all of the way back down to South Carolina just for another one of these. They make their biscuits fresh so the frosting was practically melting off the top and the blueberries were nice and plump.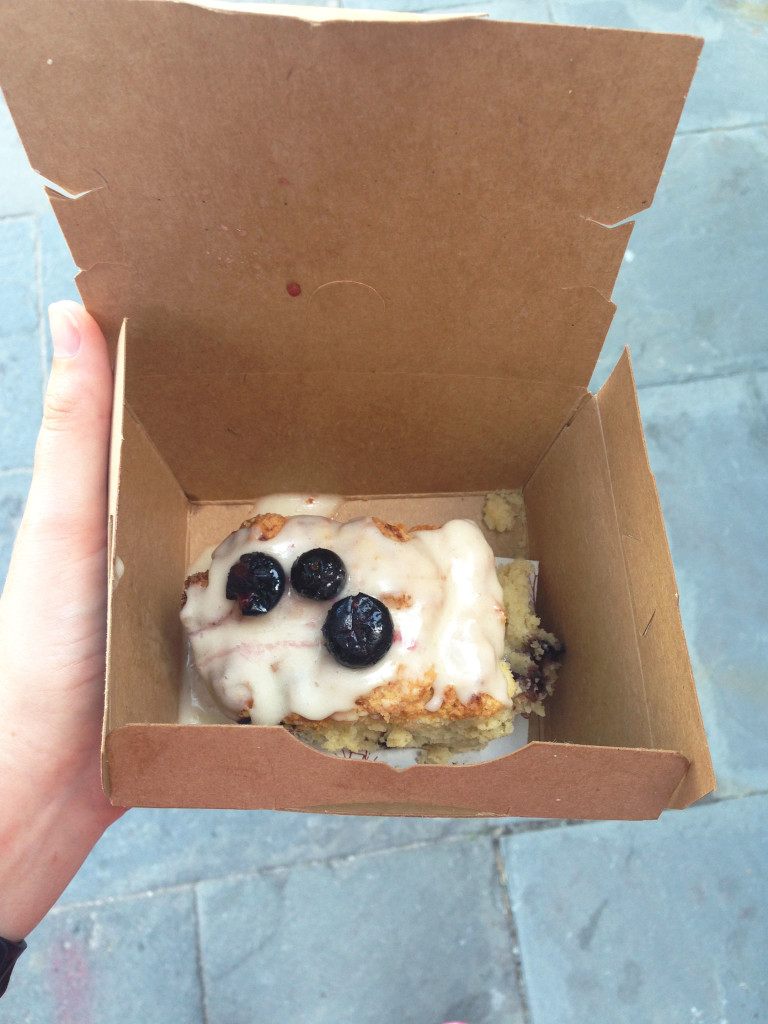 Our biscuit "entreés" were the bacon, egg and cheese biscuit and the tomato and avocado biscuits. And while the BEC biscuit looked pretty tempting, I'm going to brag and say that mine was the better choice. I went out of the box and ordered a cheddar cheese and chive biscuit, which was a surprisingly good compliment to the smashed avocado and the sweet cherry tomatoes. And because these biscuits are smaller than the normal biscuits they gave me TWO to eat which made it seem like a feast.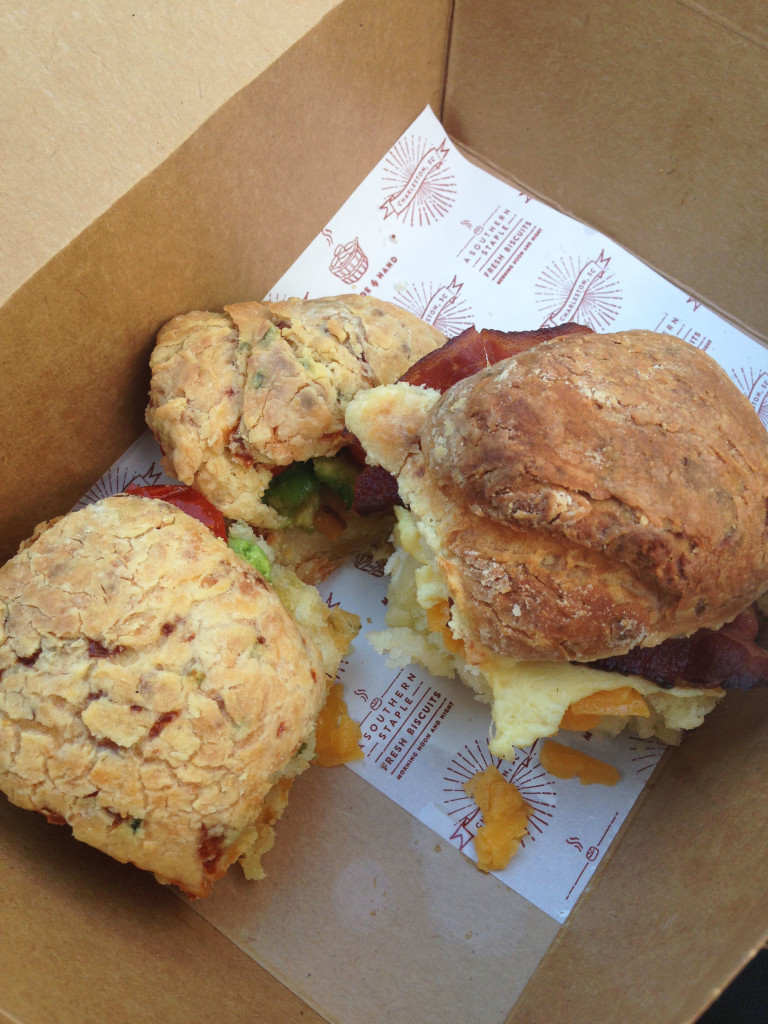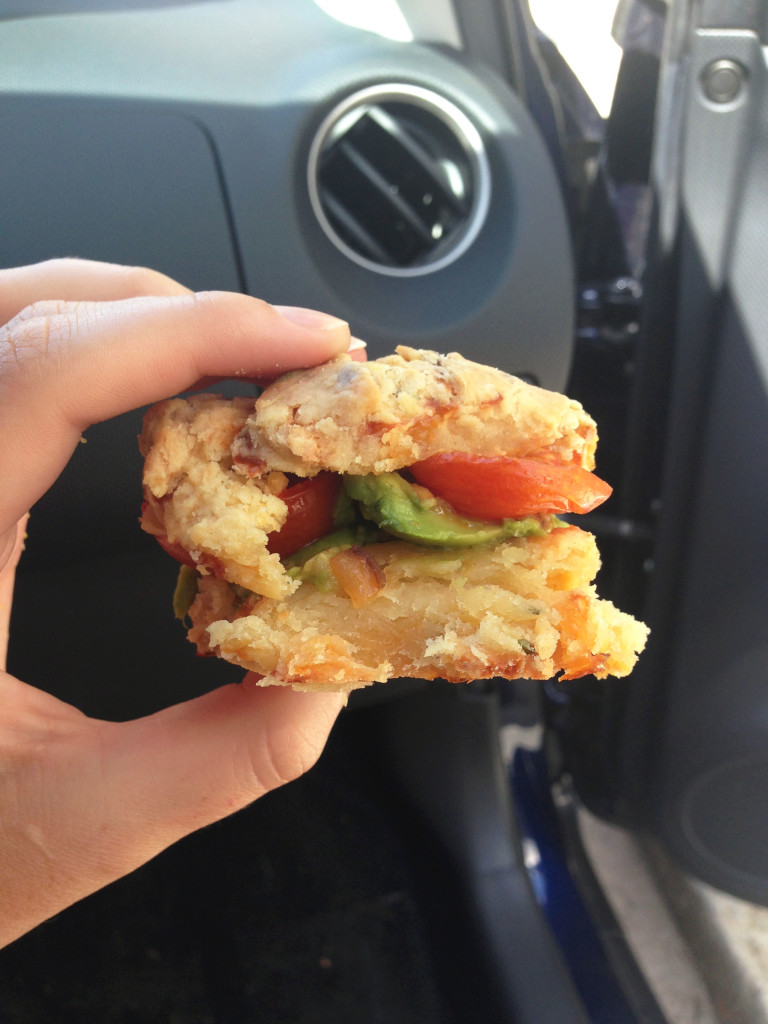 So if you're ever in Charleston and looking for the perfect place to grab some homemade biscuits, don't forget to stop by Callie's Hot Little Biscuit. It's the perfect place for a quick snack to help carb through your day. And, like the sign says, maybe everyone should be eating more biscuits!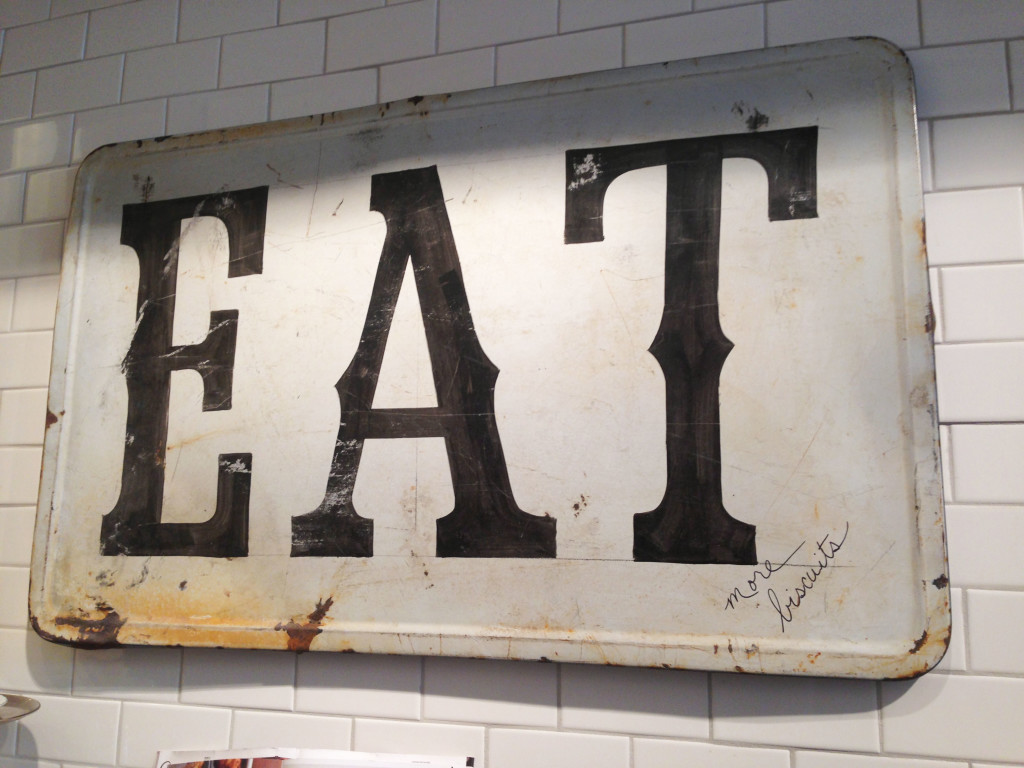 476 King Street
Charleston, SC 29403