Last weekend I took advantage of the beautiful weather and my frees day, and so I decided to drive out to Lyman Orchard in Middlefield, CT. I've always had a soft spot for picking berries because my family and I have done it almost every summer ever since I was little, and so I decided that despite the fact that I couldn't join in with everyone that I didn't have to totally miss out on the fun.
Lyman Orchards is a popular spot for tourists and locals alike to pick berries in the summer and then apples in the fall. Apparently they have absolutely delicious pies (which were highly recommended by one of my coworkers when I told him how I spent my weekend) but I somehow managed to miss them while I was there myself!
The berry orchard is situated high up in the hills and the view is absolutely spectacular. There was hardly a cloud in the sky and so I was able to see for miles and miles.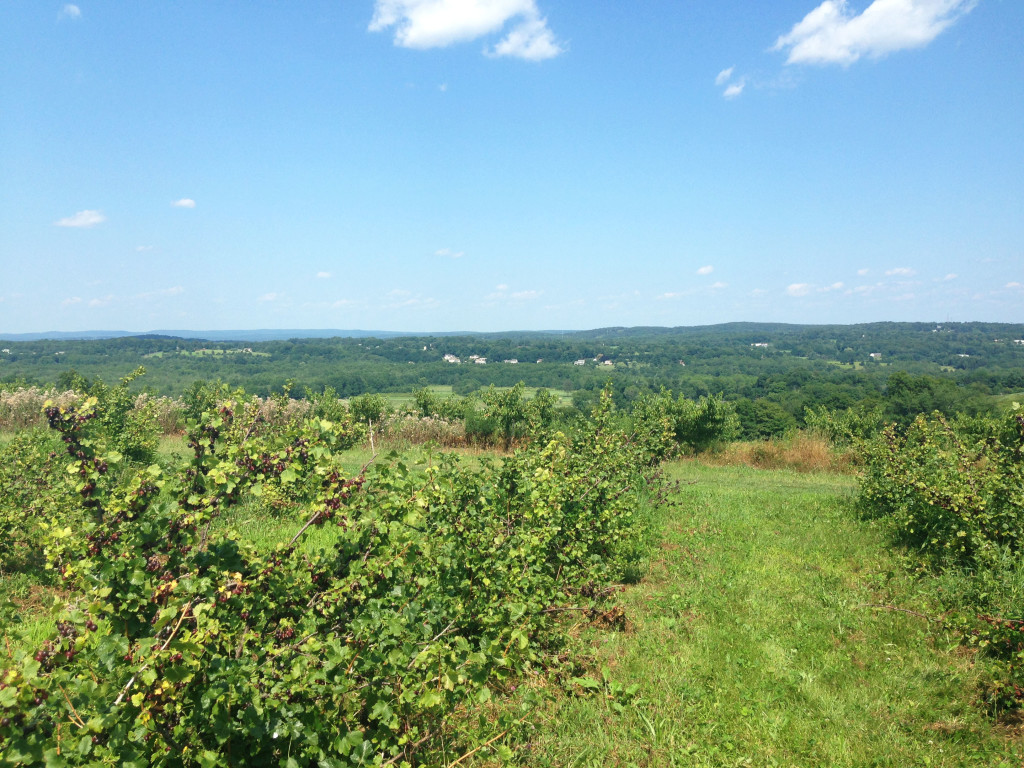 I walked up and down the rows of blueberries, raspberries and strawberries, stopping every once in a while to taste what looked like the ripest berries. There's really nothing better than spending a summer's day out in the sun, enjoying nature's very own dessert. This is especially true for me as a "young professional" now that I spend five days of my week inside my office working on financial statements and analyzing data, absentmindedly staring out the window longingly until my lunch break.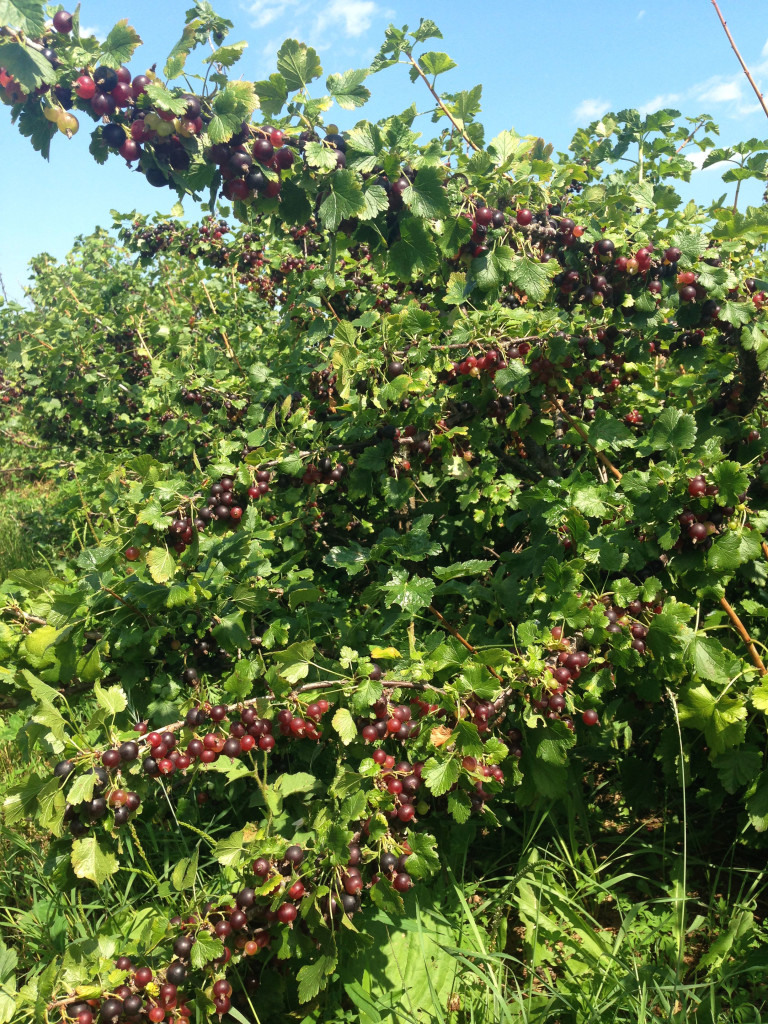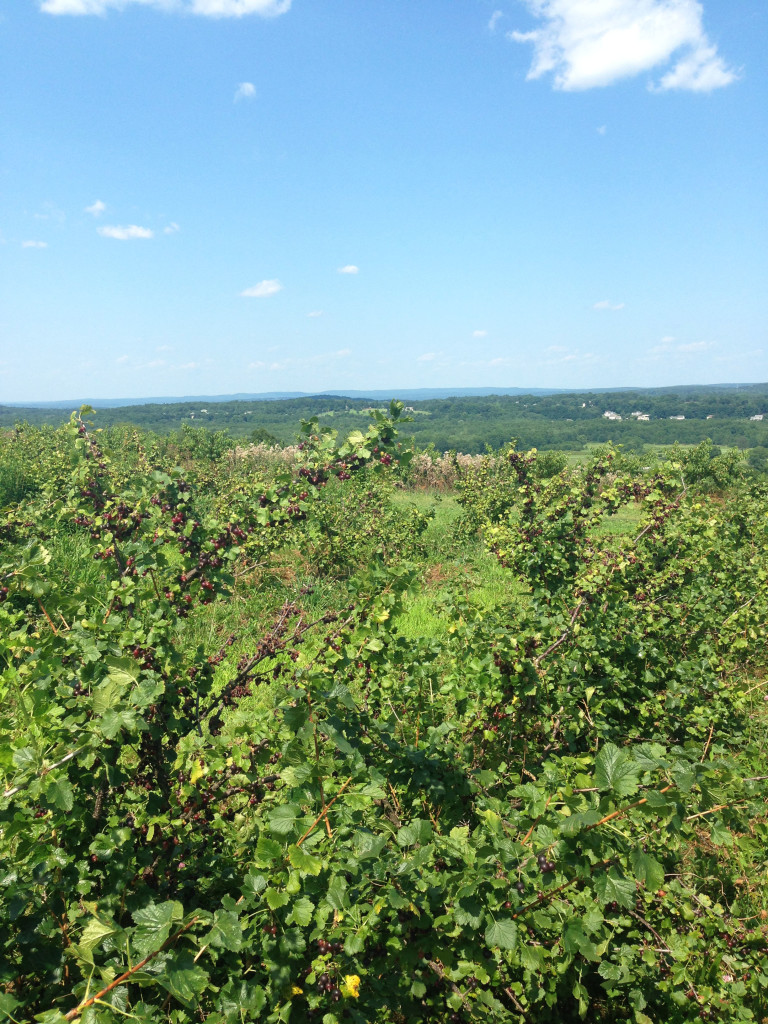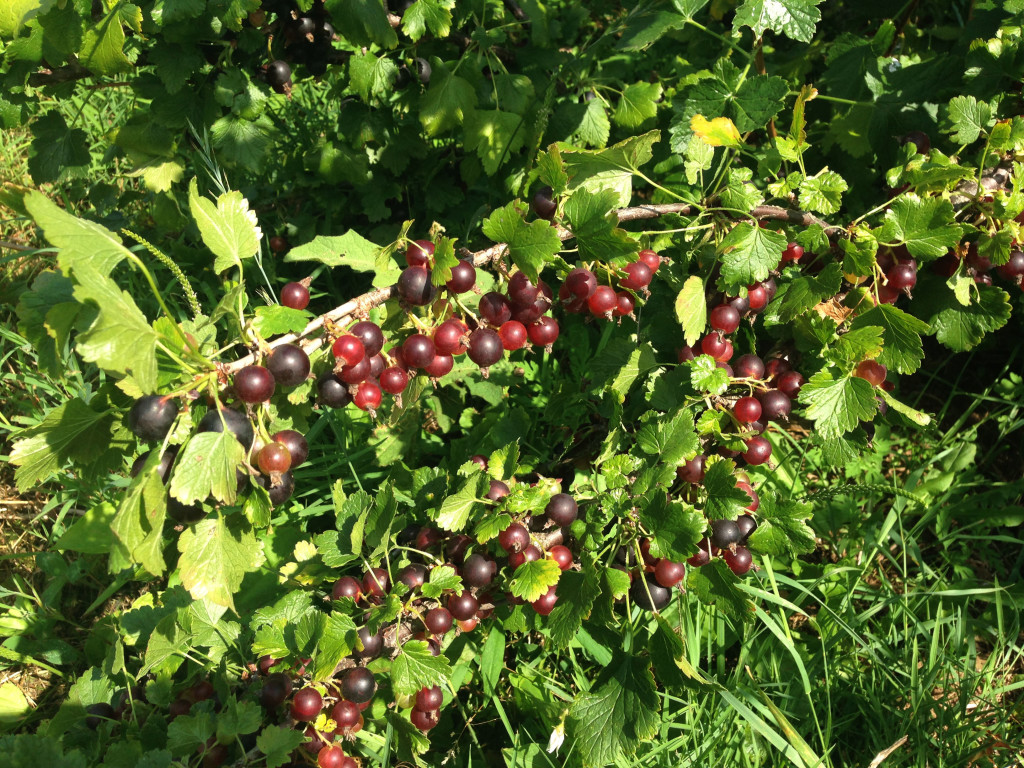 I even found this fluffy cotton-looking flowers on the bushes and a new little friend as well!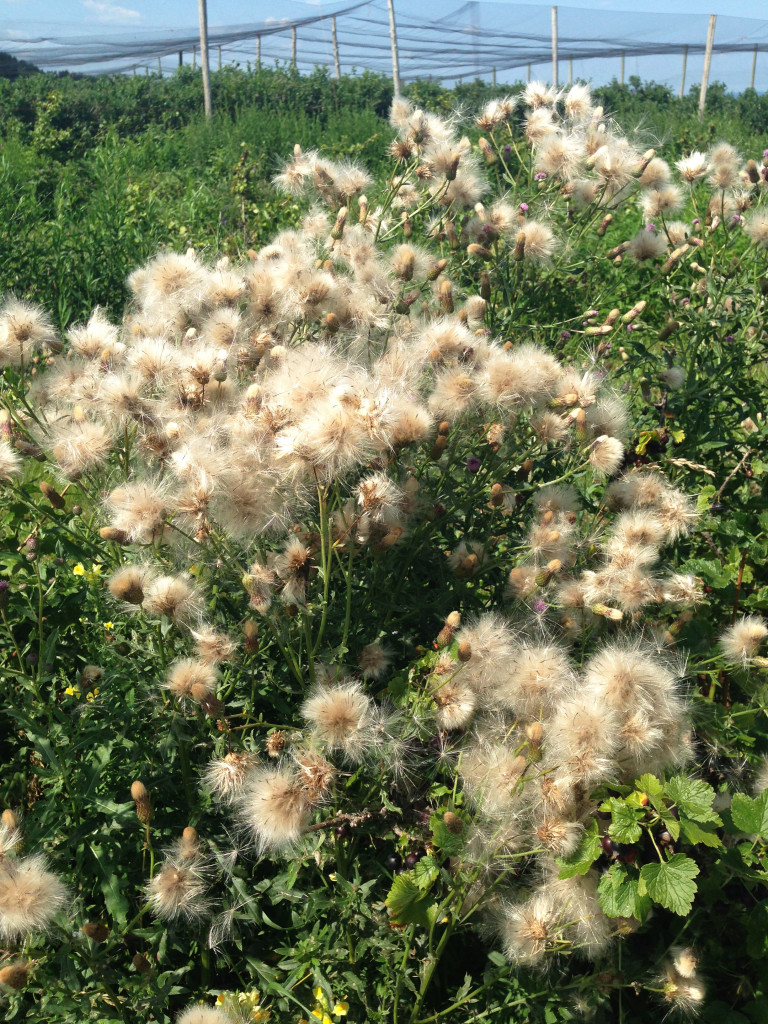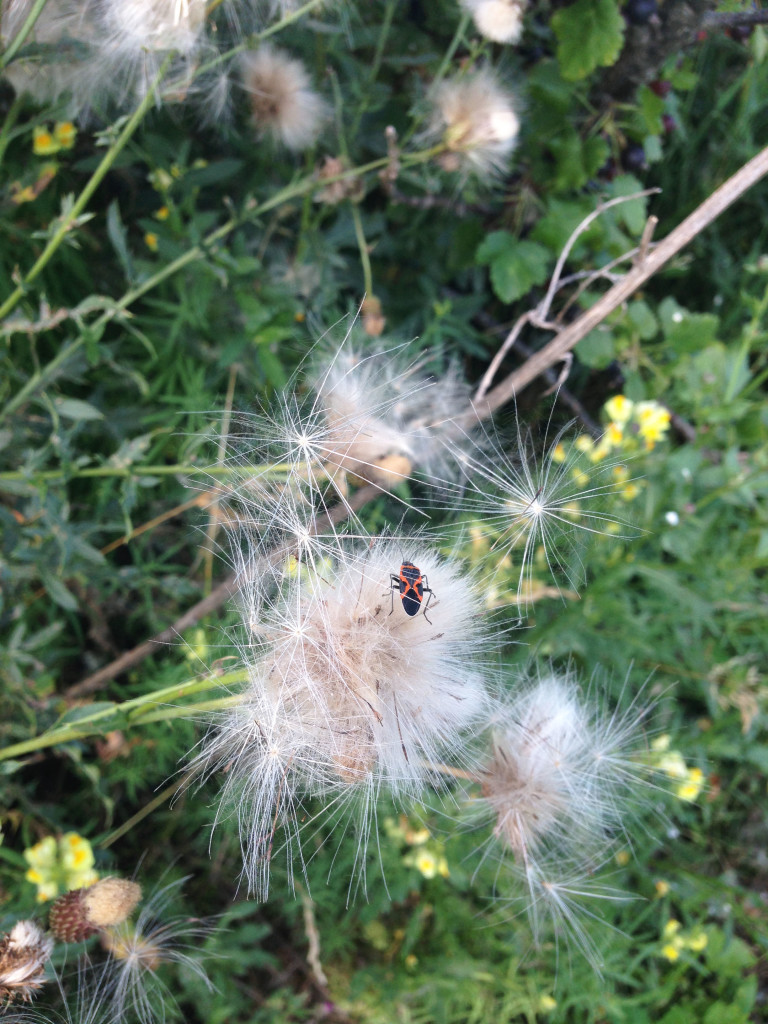 Even though the strawberries looked good and the raspberries were deliciously juicy, I decided to make my way over to the blueberries with the prospect of blueberry muffins on my mind. Plus there were fewer fellow pickers in the blueberry section so it was easier to find the big ripe ones and not have to worry about competition.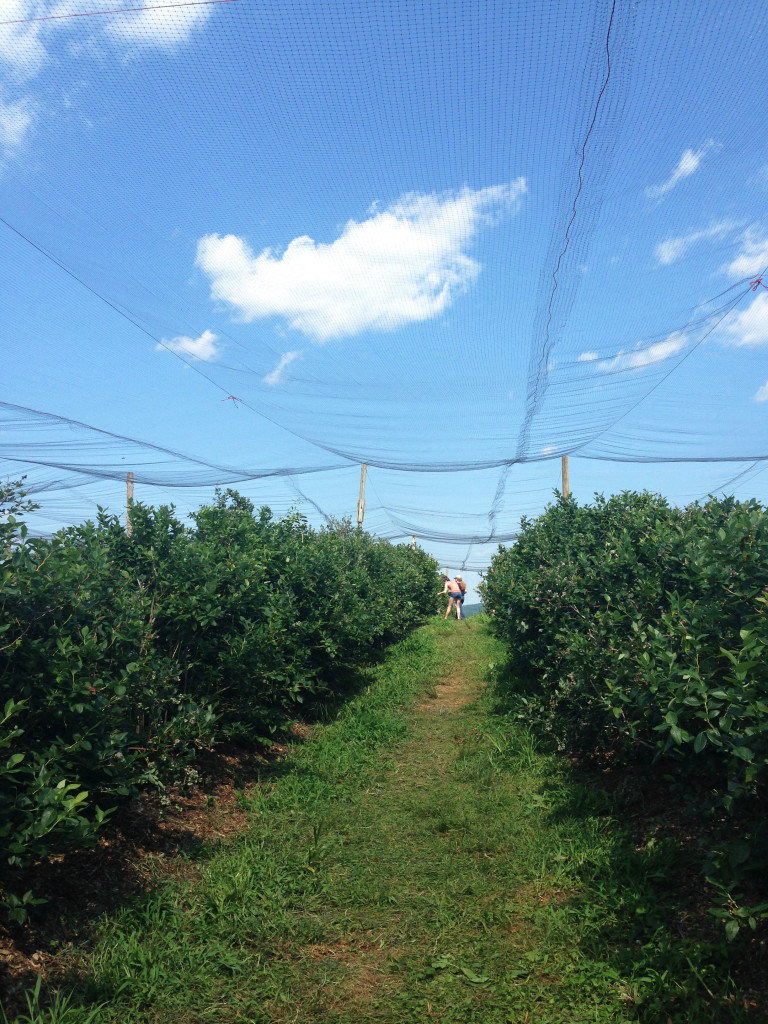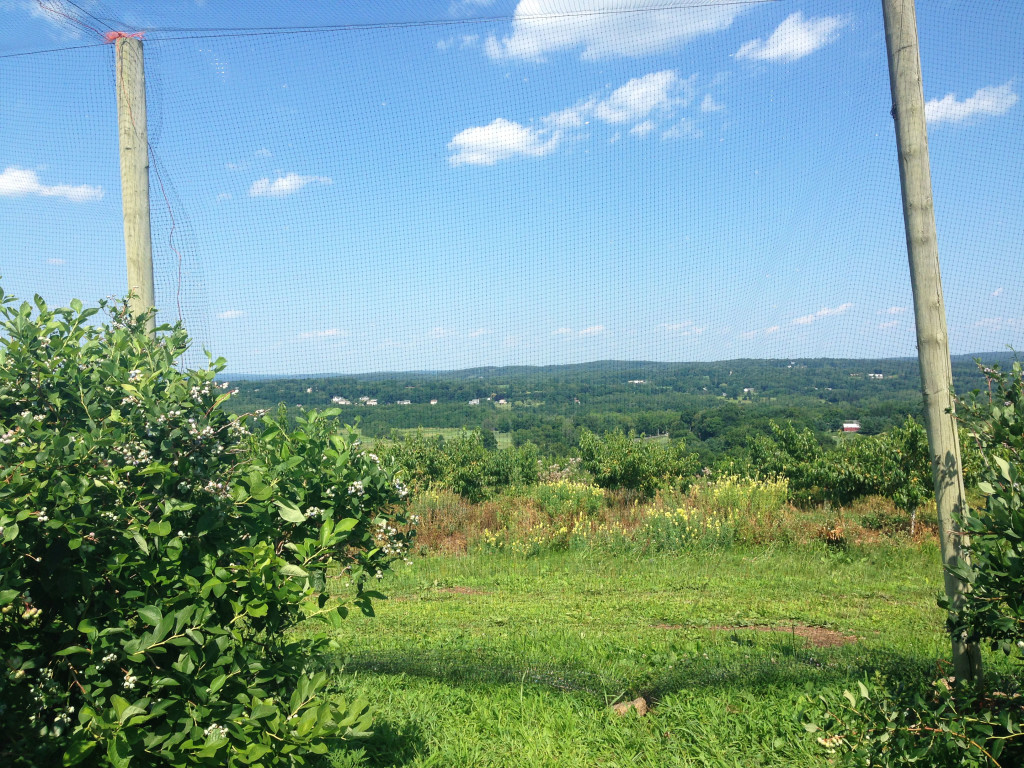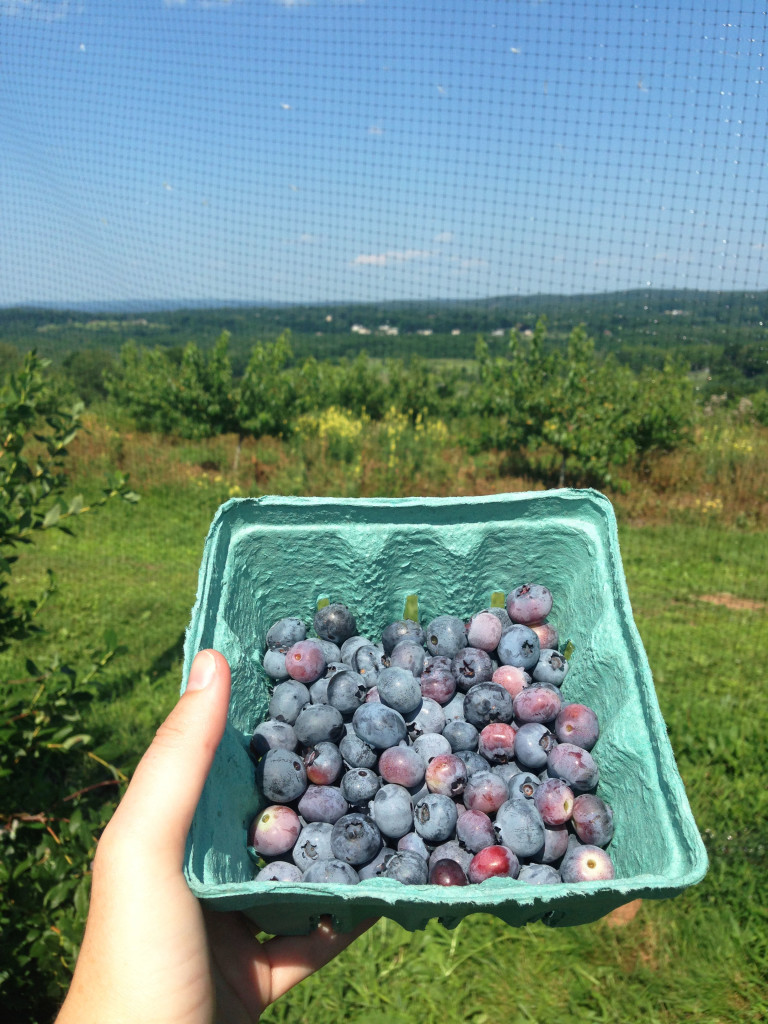 I'm still pretty happy with my spoils from my day at the orchard–more than enough to make the blueberry streusel muffins I made the next day (recipe to come)! It might just be me but while I can eat most fruit bought at a supermarket, blueberries will never taste as good as when they're plucked straight from a bush. Maybe it's just the extra sunshine and fresh air that gives them that extra oomph of flavor.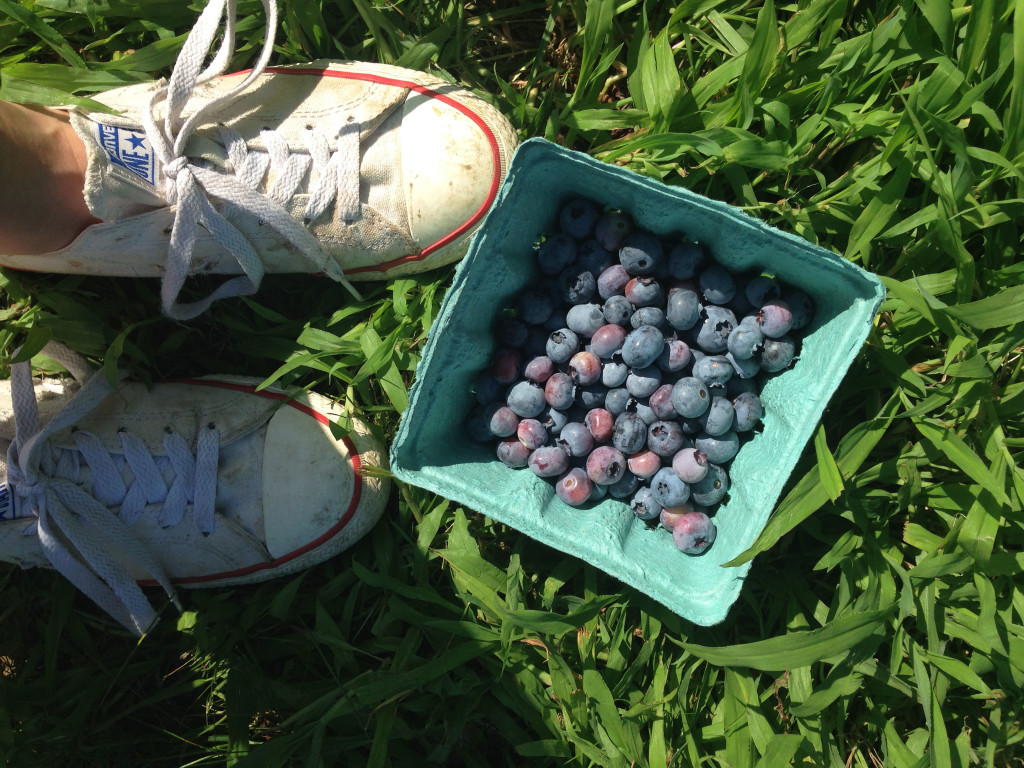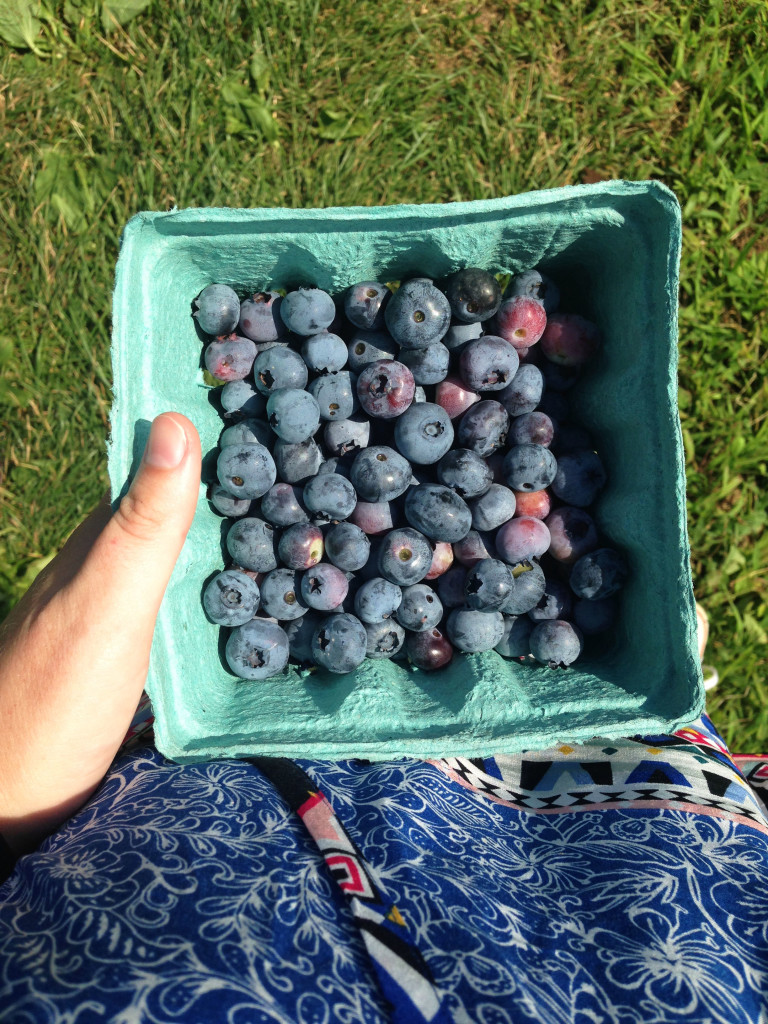 Do any of you have a special childhood summertime tradition that you still look forward to every year?