I love a good burger. I mean, who doesn't??! Turkey, black bean, bison… I mean I've even had a reindeer burger before! So when my family and I ate at Triangle in West Ashley the other week, I knew exactly what my plan of action would be (mostly because I'm one of those people who just stares at the menu internally freaking out about what I'm going to order if I don't look at the menu ahead of time).
Triangle Char and Bar is an artsy, somewhat edgy, restaurant just a few short minutes away from downtown Charleston. As I've said before, and will probably say again and again, Charleston has such a variety of food so that you never get bored of eating at the same restaurant, and the surrounding areas don't disappoint either.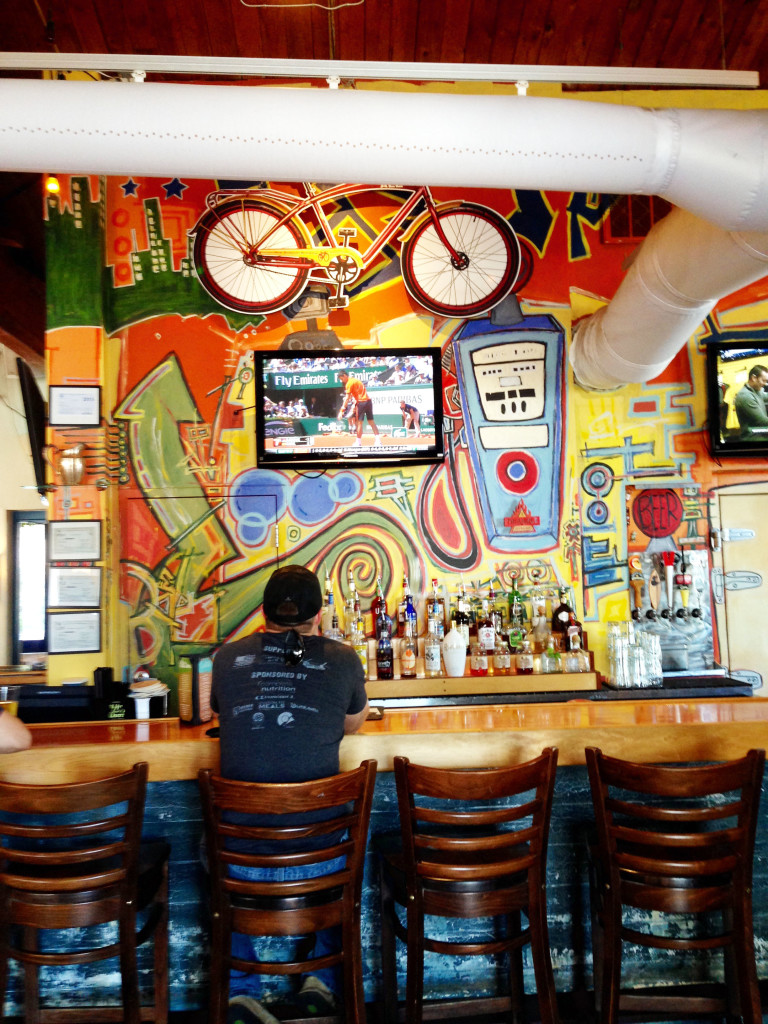 Because it was such a nice day and not unbearably hot like it usually gets on a typical summer day in the south, we sat outside to enjoy the sun and to people watch. One of my favorite parts about summer is enjoying food (and drinks!) out on patios and rooftops so this was quite a treat. Plus the palm trees give the feeling that you're somewhere much more exotic than South Carolina!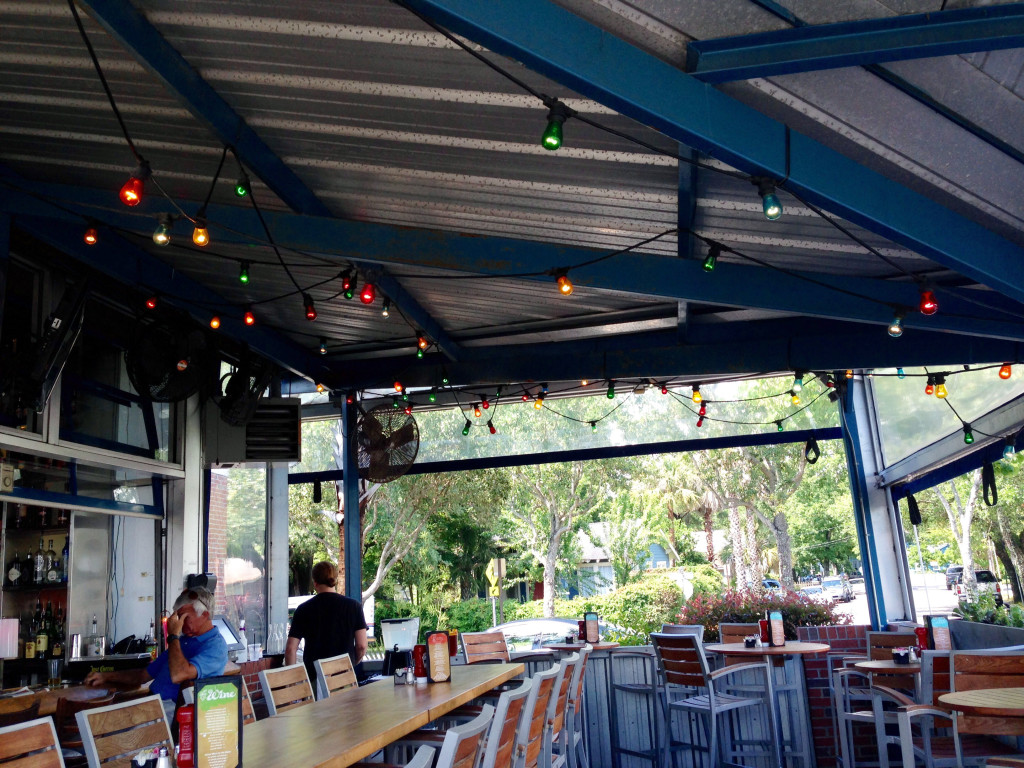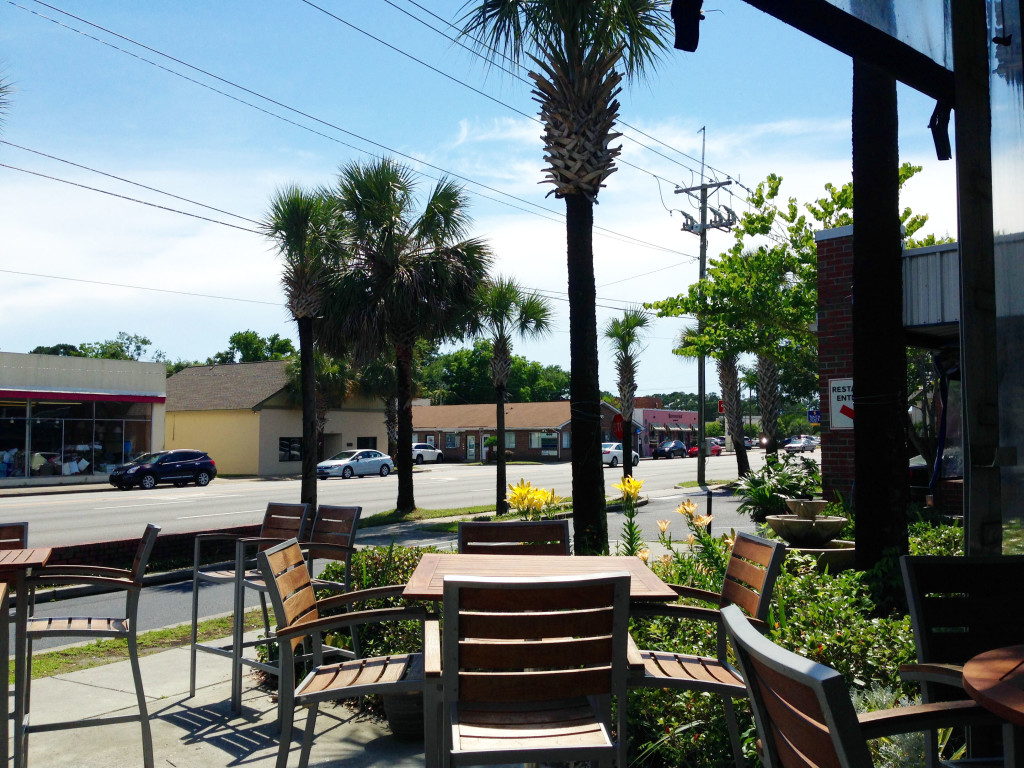 The menu is pretty simple–burgers, tacos, "skinny" entrees, and non-burger items such as fried chicken and cuban sandwiches. While the tacos are delicious and usually my meal of choice at Triangle, I decided to switch it up a bit and try something new.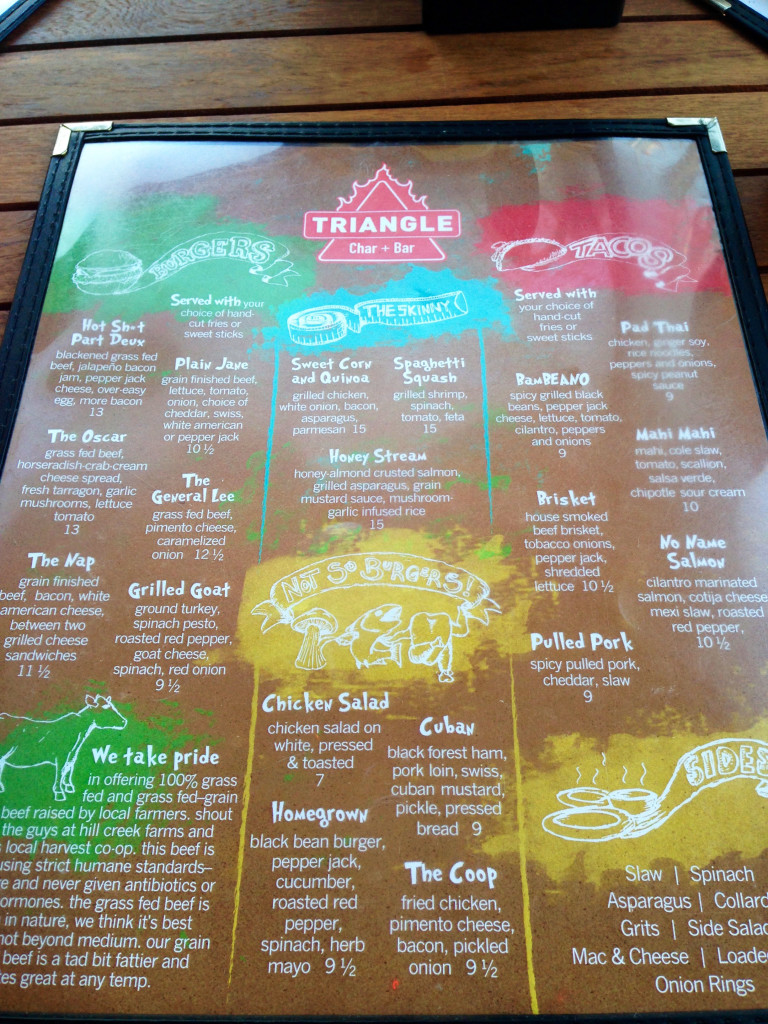 We all shared the most amazing popcorn appetizer. And let me tell you, this was not your average, run-of-the-mill popcorn dish. No this popcorn was infused with truffle oil and then topped with delightfully salty parmesan shavings. And as someone who is practically OBSESSED with anything truffle (don't even get me started on the truffle spread that I tried at Borough Market last summer) this lived up to all of the hype that I created in my head while waiting for it to come out. Popcorn + truffle + parmesan cheese= heaven.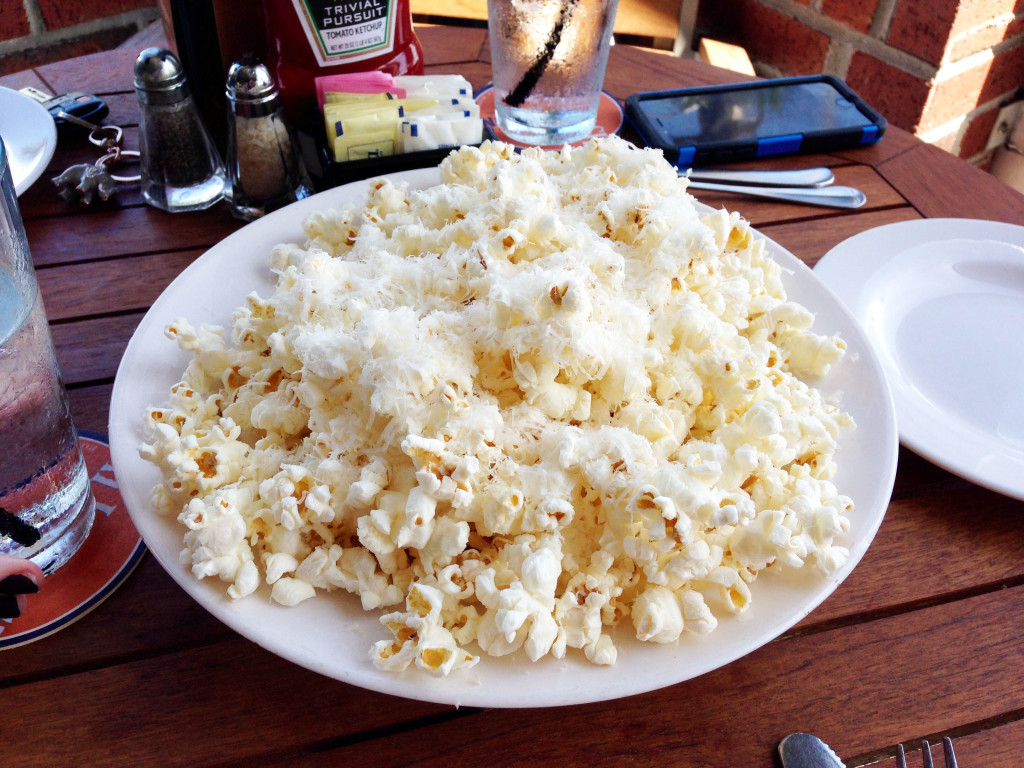 We ate it so fast that we barely had time to talk between handfuls!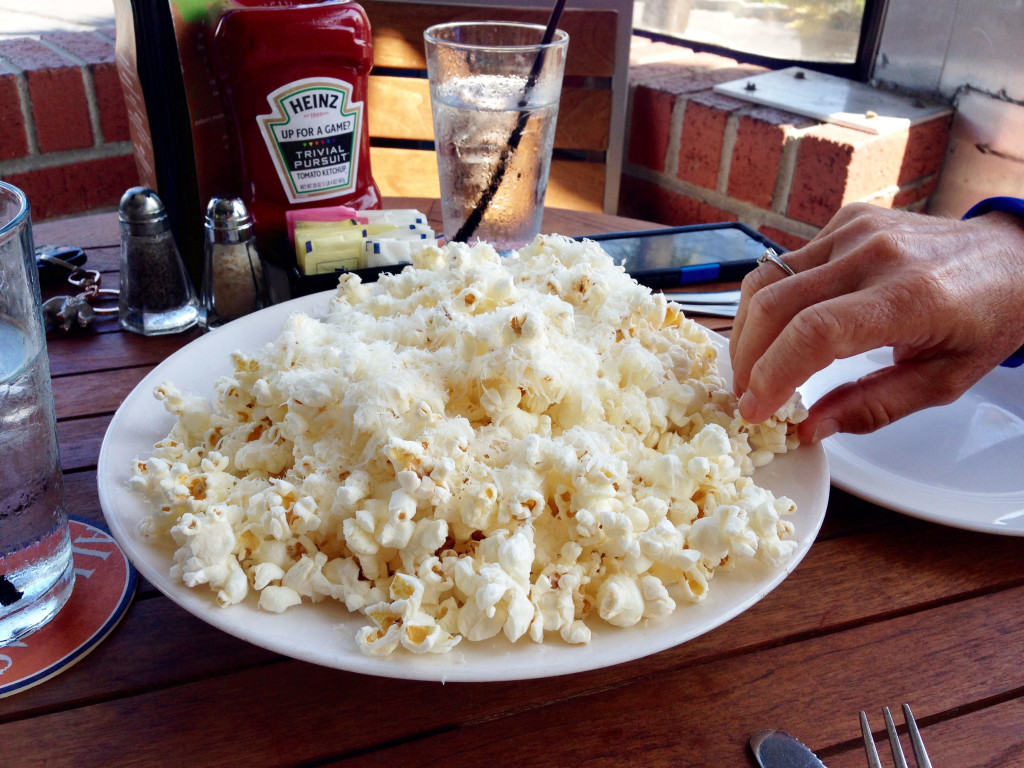 But here comes the real star of the show… my turkey burger. Now non-believers (coughmyboyfriendcough) don't always believe that turkey burgers can be as juicy or satisfying as normal beef burgers, but I like to think that this burger would change their minds. The "Grilled Goat" burger is a ground turkey burger topped with spinach pesto, goat cheese, roasted red peppers, and fresh spinach. I also went with a treat-yo-self moment and ordered a side of their hand-cut fries alongside my burger.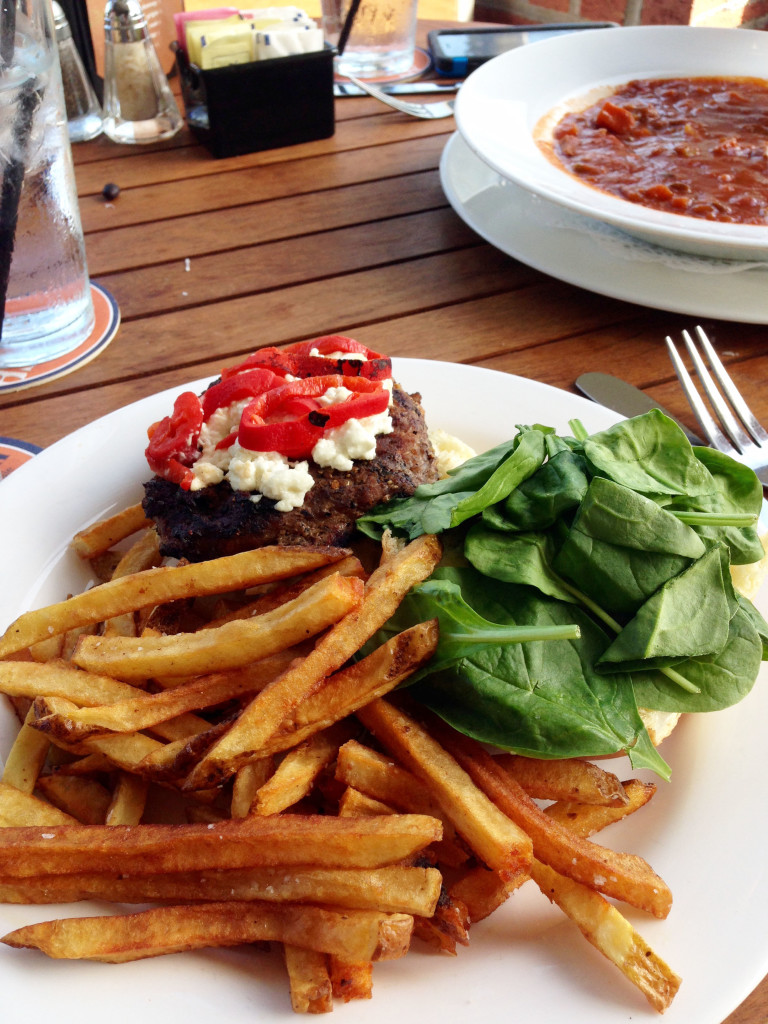 This turkey burger was freaking delicious. I love goat cheese almost as much as I love truffles so this whole meal was such a success in my book. I just really loved the combination of all of the fresh flavors and ingredients and I'm not ashamed to admit that I was a member of the clean plate crew. Not a crumb was left of my burger after I was done with it.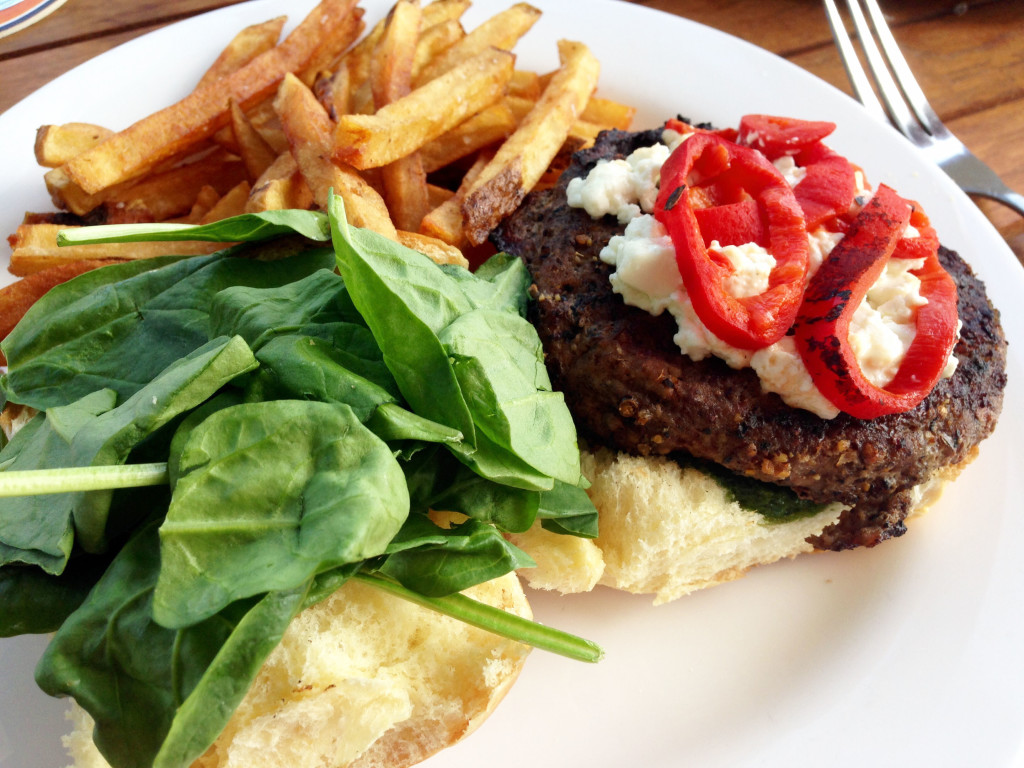 So if you're ever in the greater Charleston area, I'd recommend popping into Triangle Char and Bar for a quick bite of lunch. And apparently their brunch menu is insane as well!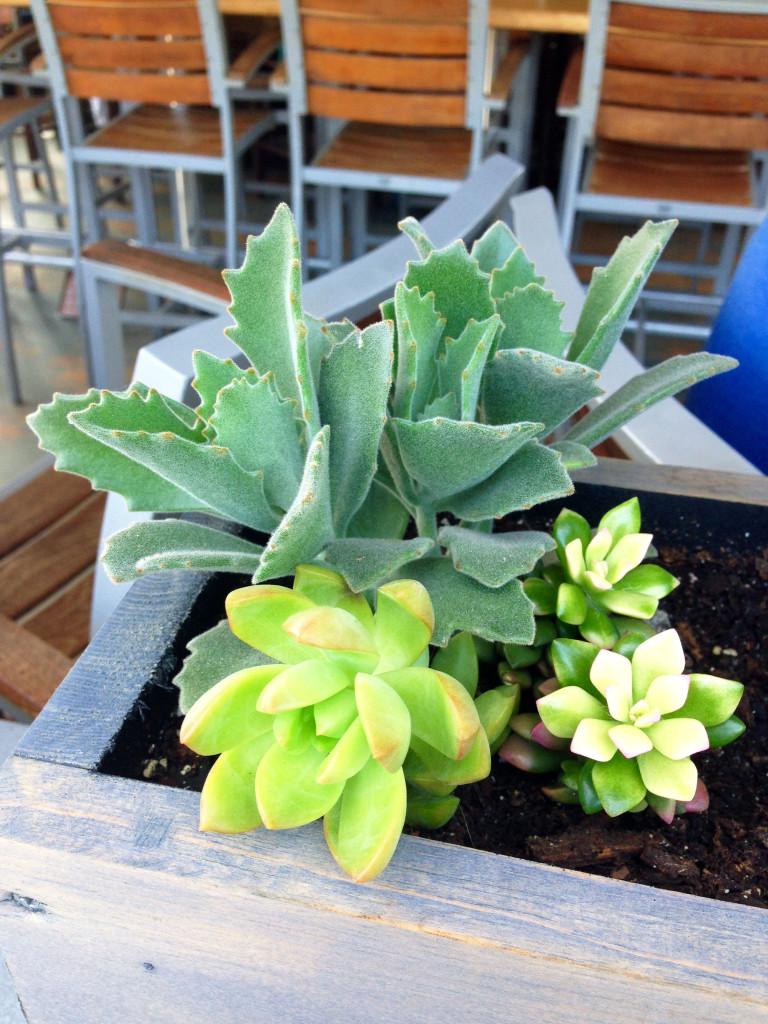 828 Savannah Highway
Charleston, SC 29407