Enjoying long walks on the beach; pretty colored skies after a rainy day; searching for sand dollars in the waves; hanging out on the shore of Lake Erie.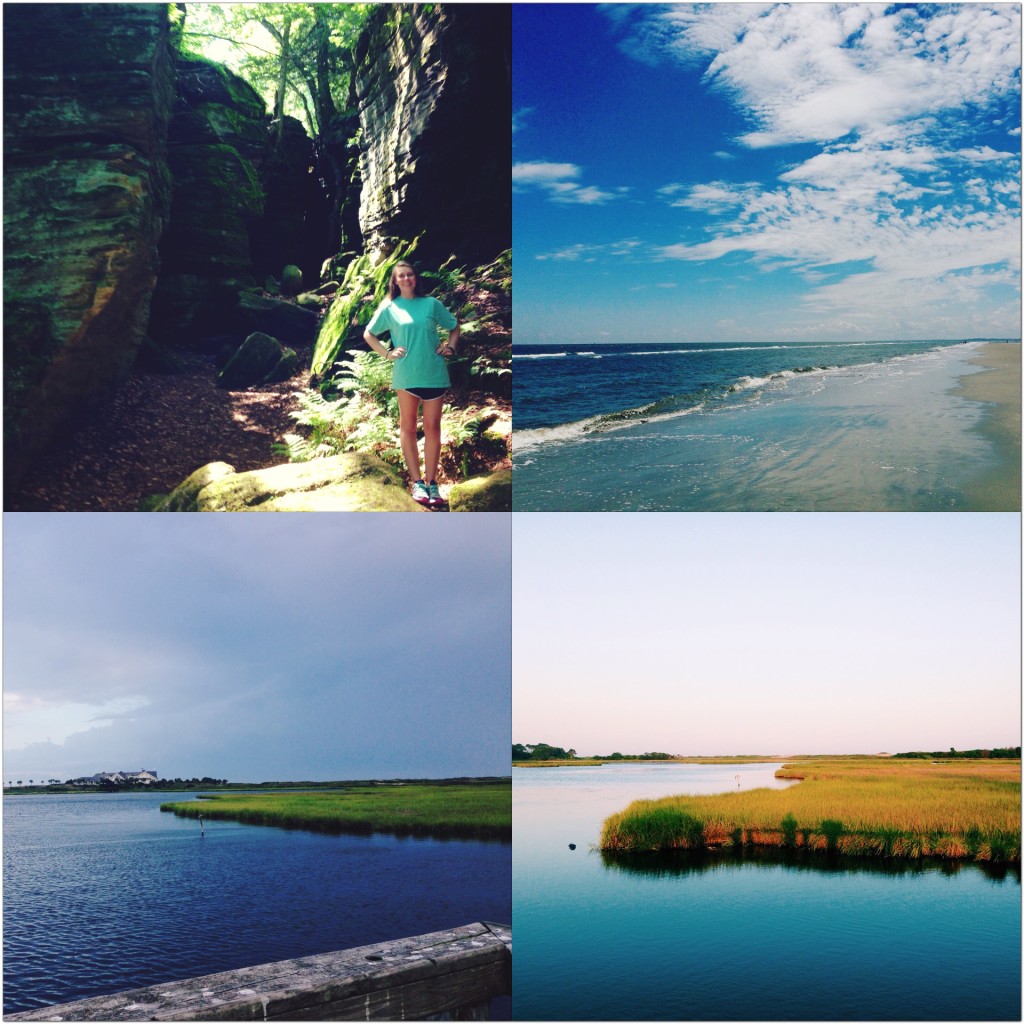 Exploring Panama Rocks in NY; nannying at the beach; dark clouds looming threateningly over the horizon; playing hide & go seek with an alligator.
Sending my prayers to Charleston after such a senseless killing; playing golf with my family; eating sushi to celebrate surviving the drive up to Connecticut.