I'm not sure if y'all feel the same way but one of my favorite parts about summer is all of the fresh produce that's readily available. And what I get most excited about is tomatoes, which is actually funny because I used to absolutely HATE tomatoes with a passion until I traveled to Egypt on a class trip in high school a few years ago.
I'm a huge fan of caprese salad and while walking around the grocery store for the ingredients, I found myself wondering how it might be awesome to add avocado into the mix…. So I promptly picked up a super ripe avocado and went to town. I made this for myself for dinner but this could easily be shared at a party or as an appetizer!
What you'll need for this super easy recipe is:
2 large tomatoes
A handful of cherry tomatoes
1/4 of an avocado
2-3 spoonfuls of mozzarella
A drizzle of balsamic reduction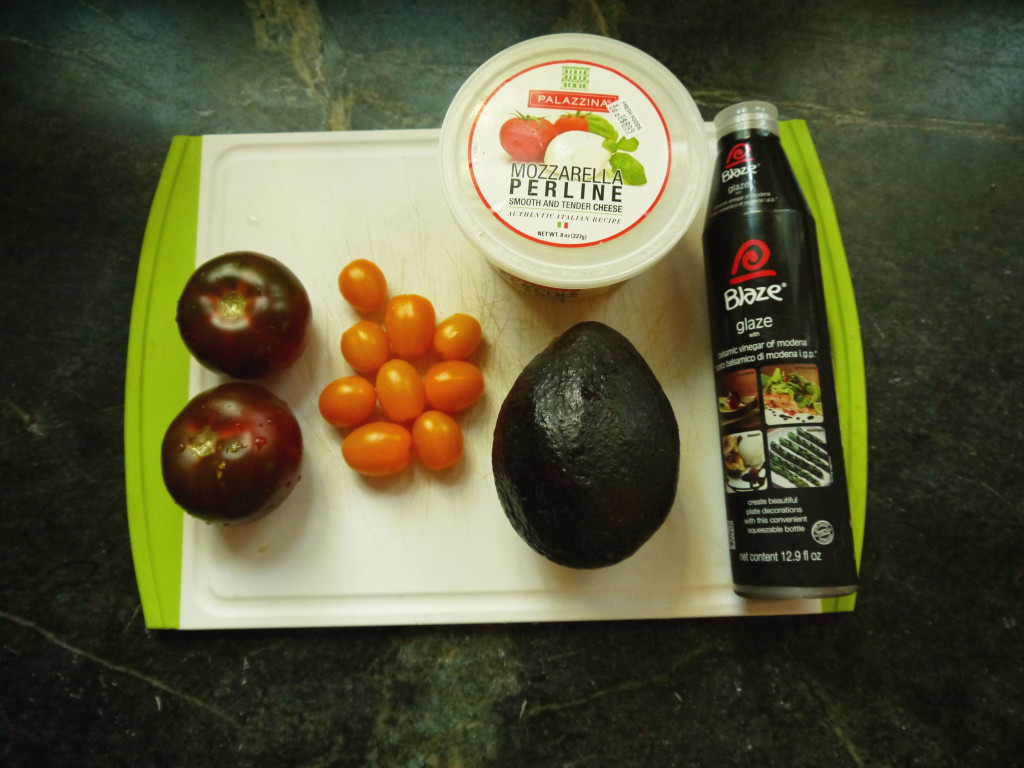 Chop up your tomatoes.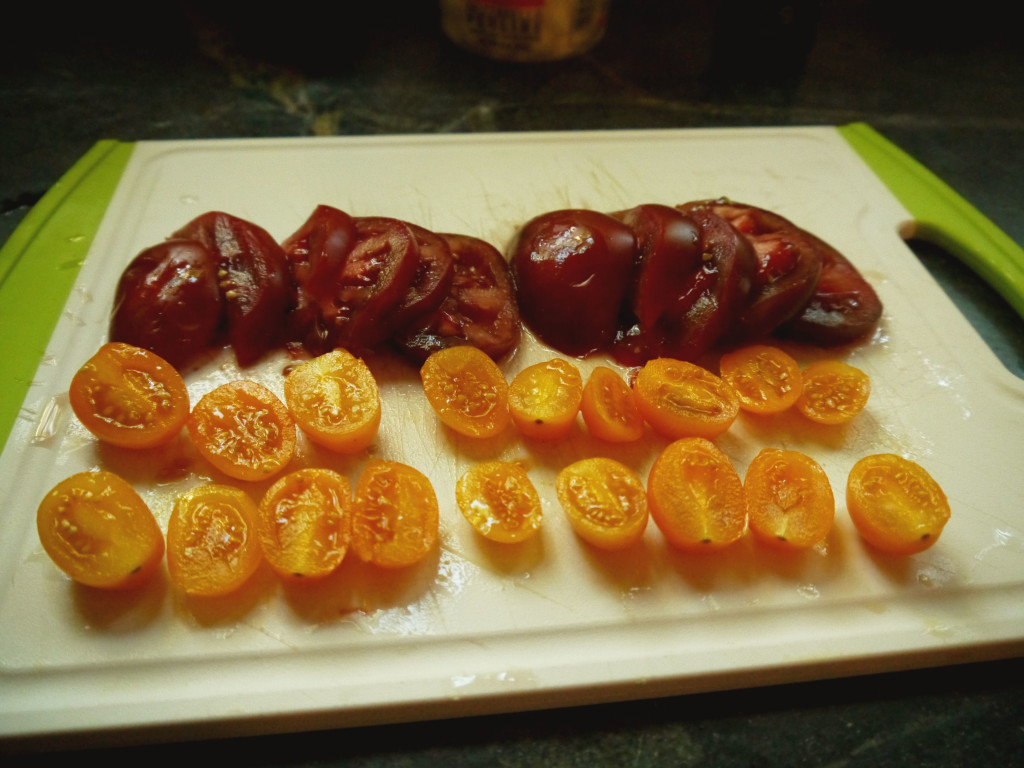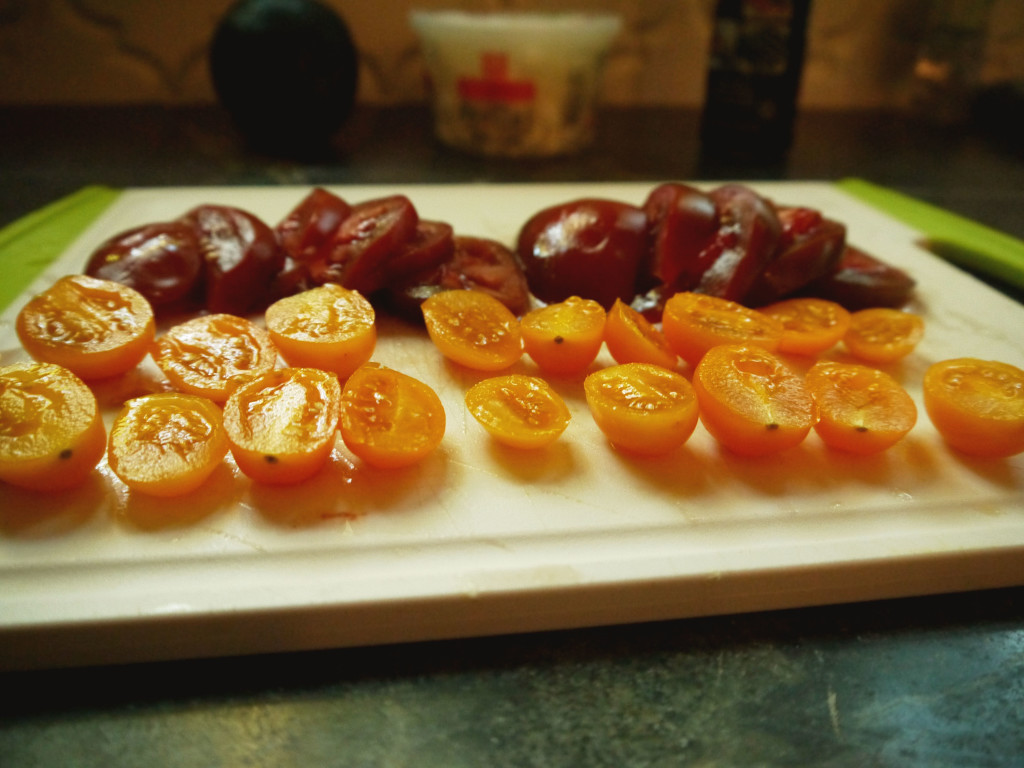 I really, really love avocado so I probably used way more in my salad than a normal person would. The richness of the avocado just added another dimension of taste to the dish that was heavenly.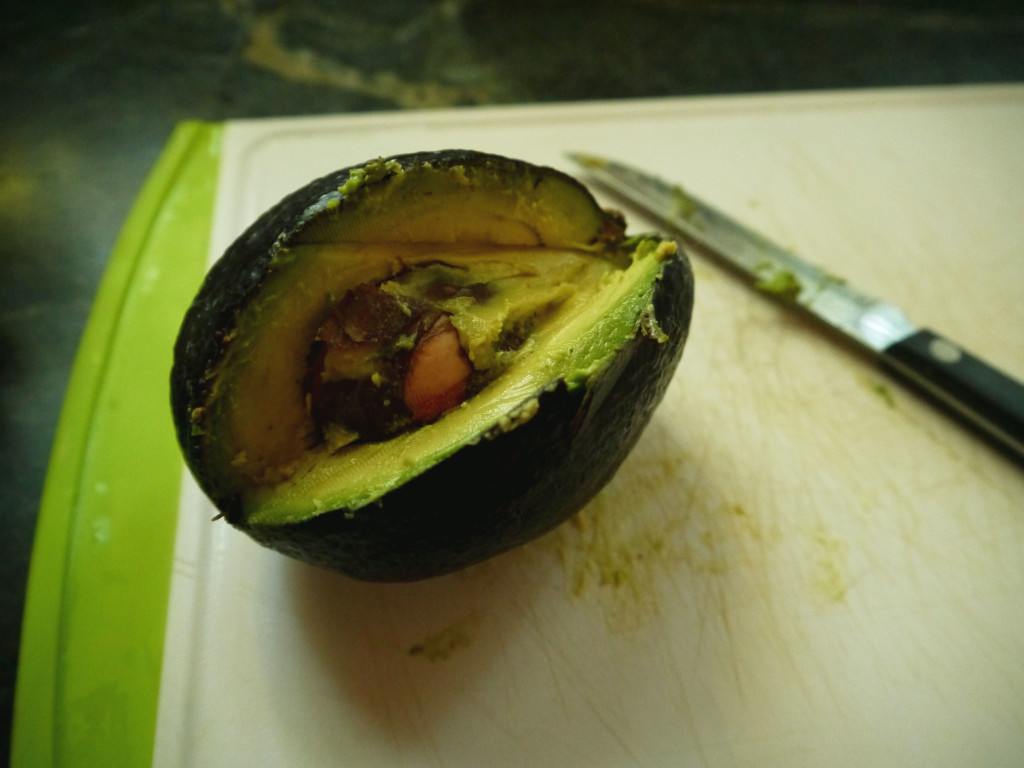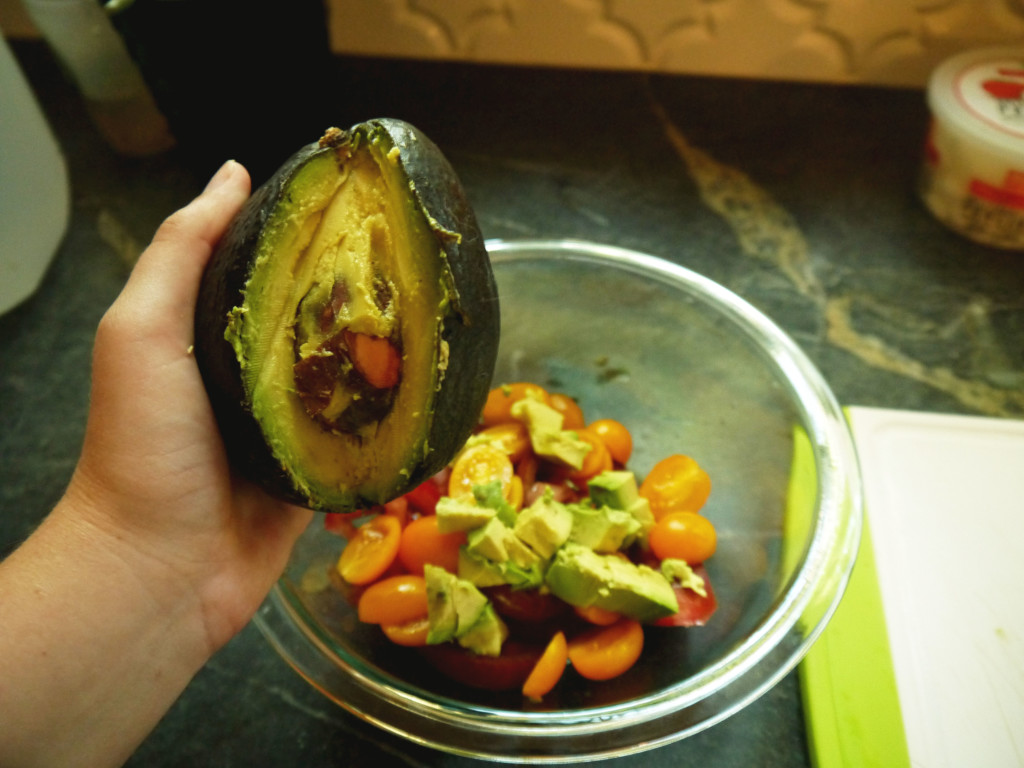 Mix together the tomatoes and avocado.
I was pretty generous in my helping of mozzarella but I just thought that they were so cute when they're this small!
Plate the tomato & avocado mixture and then layer the mozzarella on top.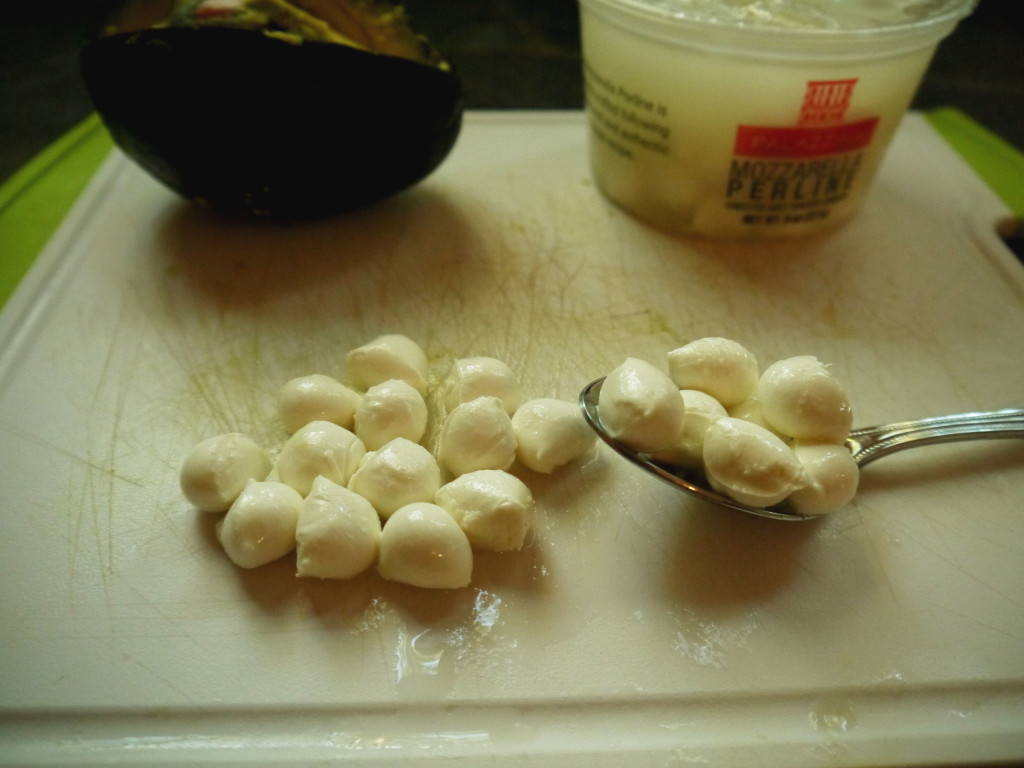 Not going to lie, the presentation of a meal is sometimes the most fun part of the entire cooking process. I found this plate in my parent's kitchen and I thought that it was too cute not to use.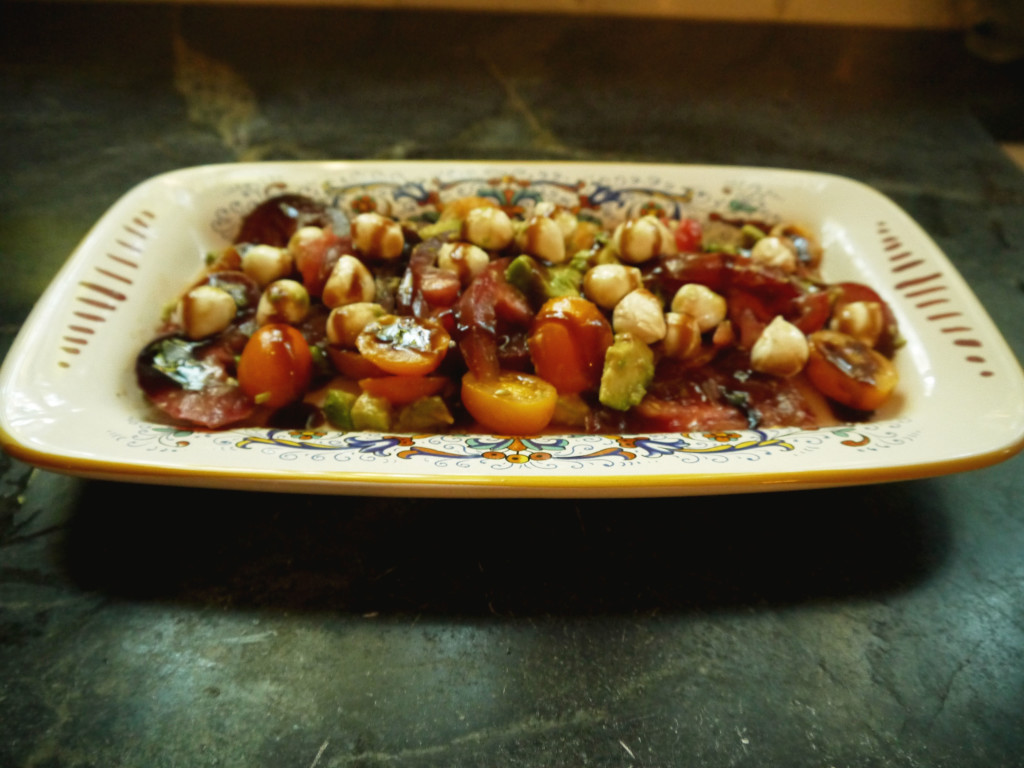 For the last step, drizzle the balsamic reduction over the salad. Since I was the only one eating this salad, the dish looks a little messy but if I were to serve it to a larger party I would definitely have put a little more effort into the aesthetics… Still tasted delicious though!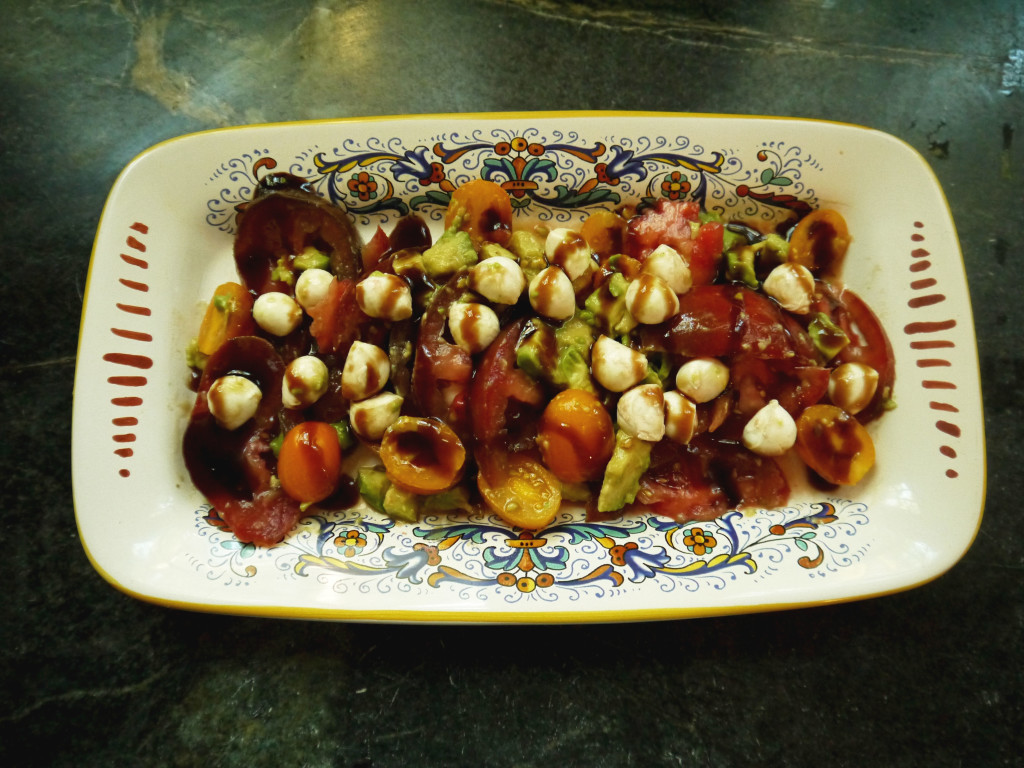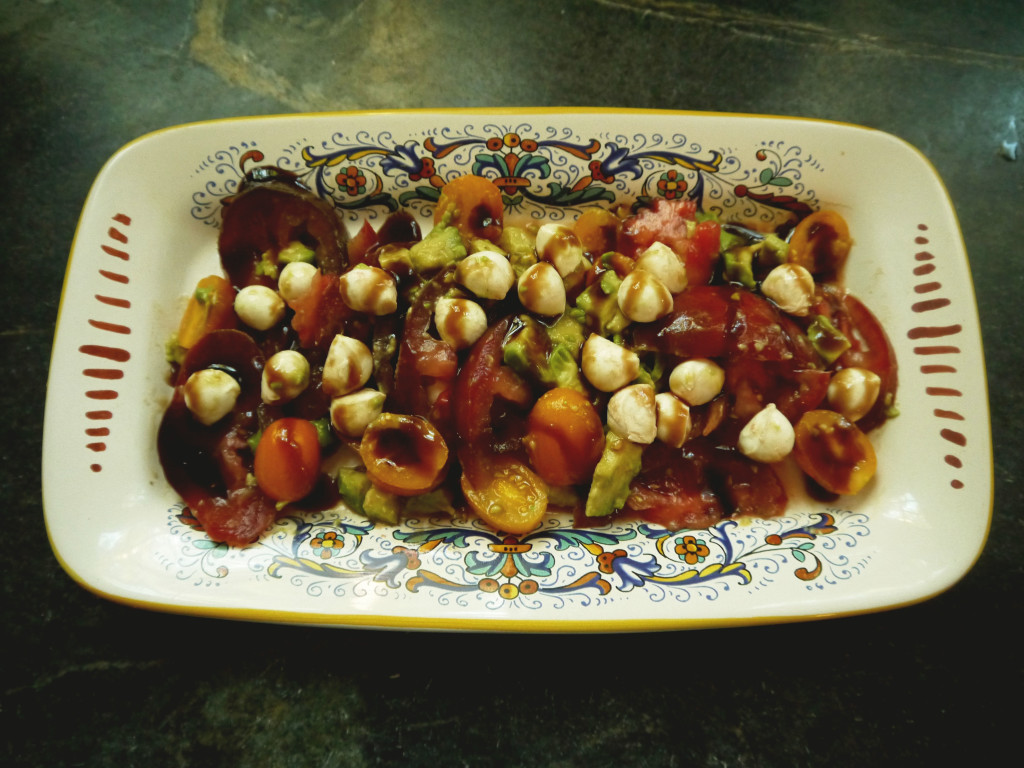 This recipe is so yummy and so easy that I've found myself eating it at least once a week!