You really can't argue against the fact that the most recognizable landmark on the Wake Forest campus is Wait Chapel, which is located almost smack dab in the middle of all student activity. I've spent countless hours studying, napping, throwing frisbees, and just hanging out with my friends out on the green throughout the past 4 years. One of my favorite Wake Forest traditions, and one that I've been waiting to participate in since my first year, occurs a few weeks before graduation when graduating seniors are given the opportunity to climb up to the top of the chapel's bell tower. So obviously when I got the email about dates and times, I quickly jotted down a reminder in my planner.
My friend, Kelsey, and I met up and excitedly queued up for our turn to ride the elevator up to the top of the chapel. The elevator took us up and we peered out through the clock faces, trying to spy if we knew anyone done below.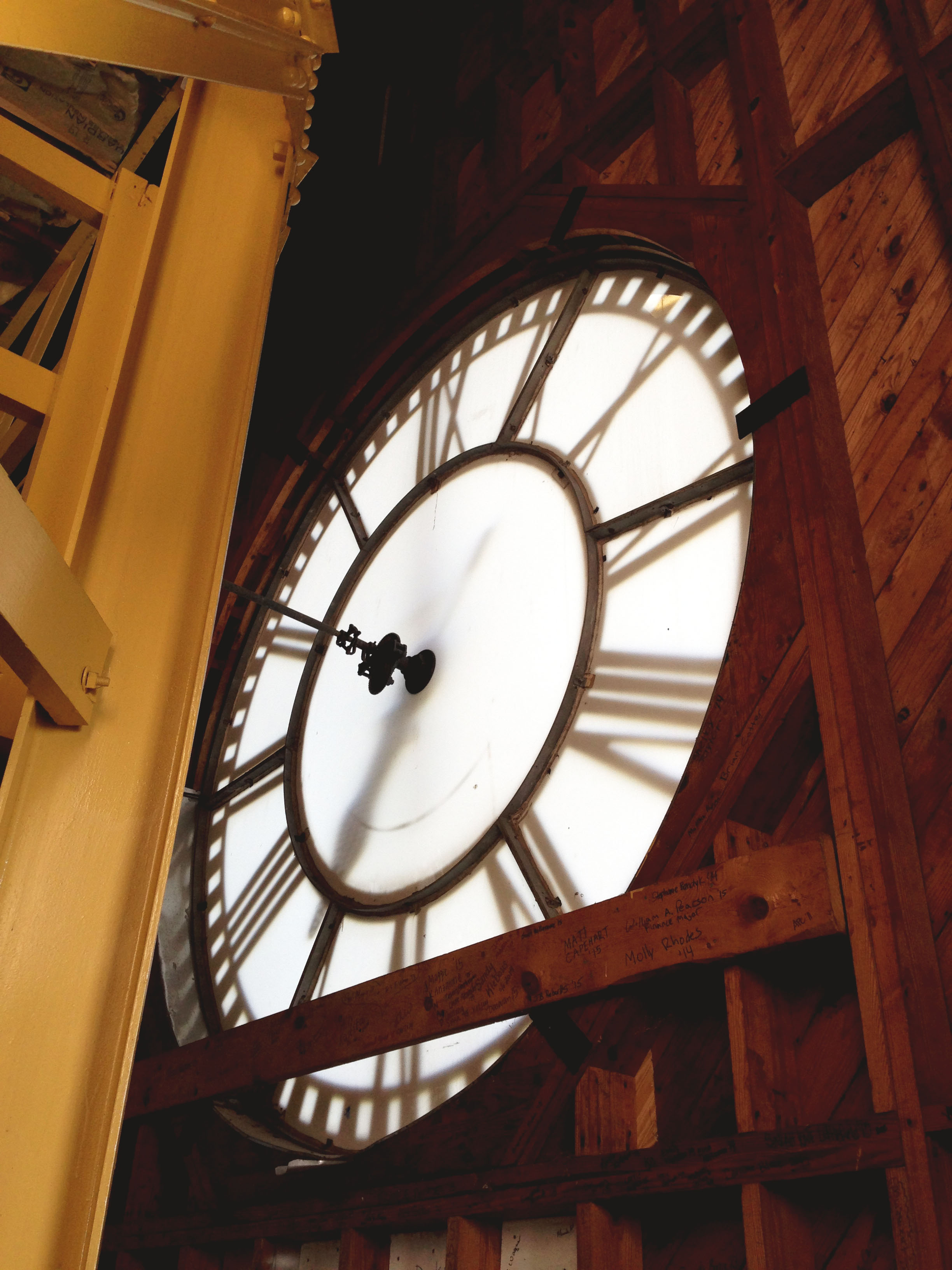 We jumped back into line (it seemed that all of the seniors decided to go at the same time that we did) and while we couldn't see the bells, we got to play them. And by play, I mean that I happily banged on the keys all while caring very little about the poor souls who had to listen to my lack of musical skill… Sorry not sorry….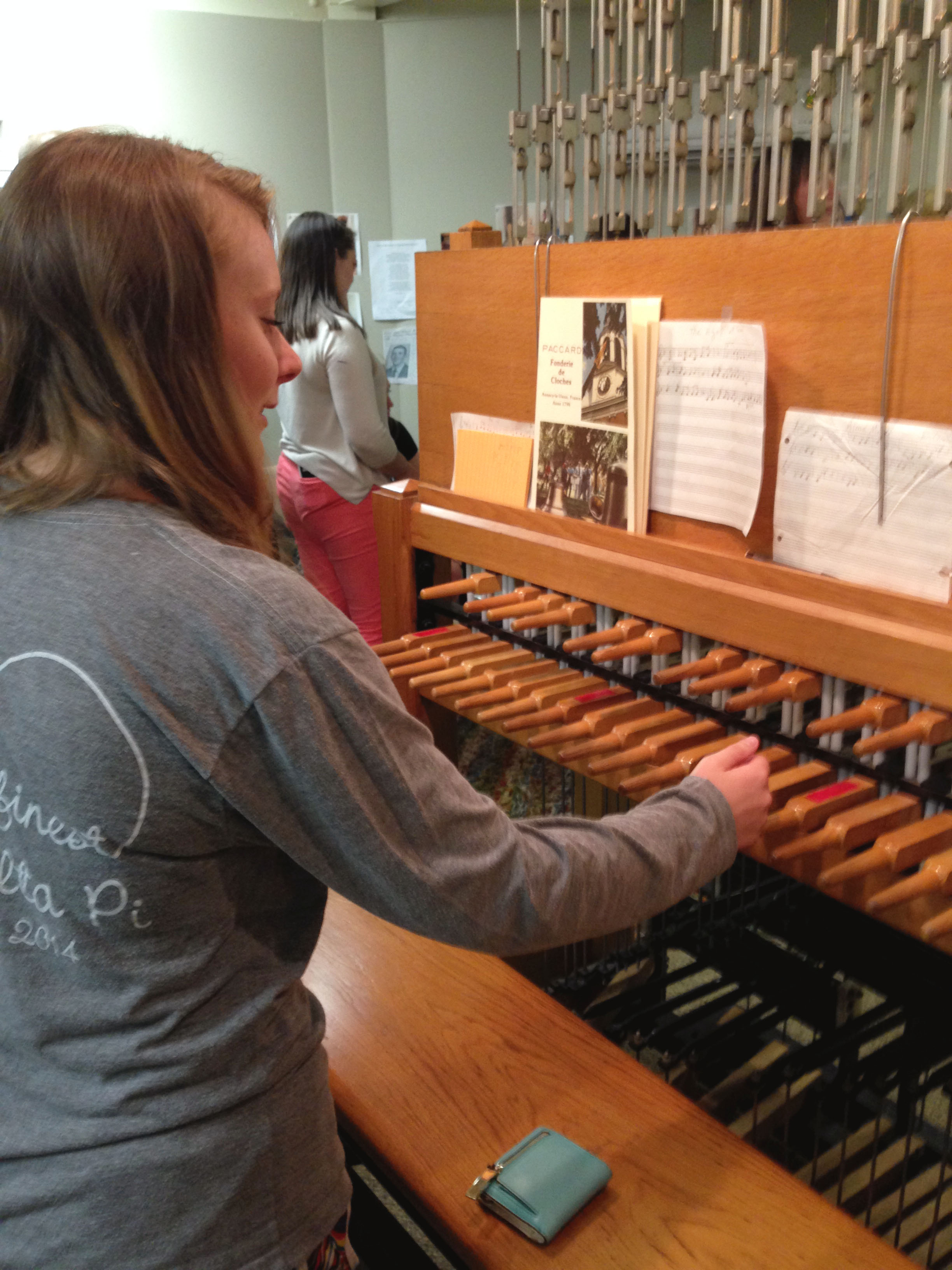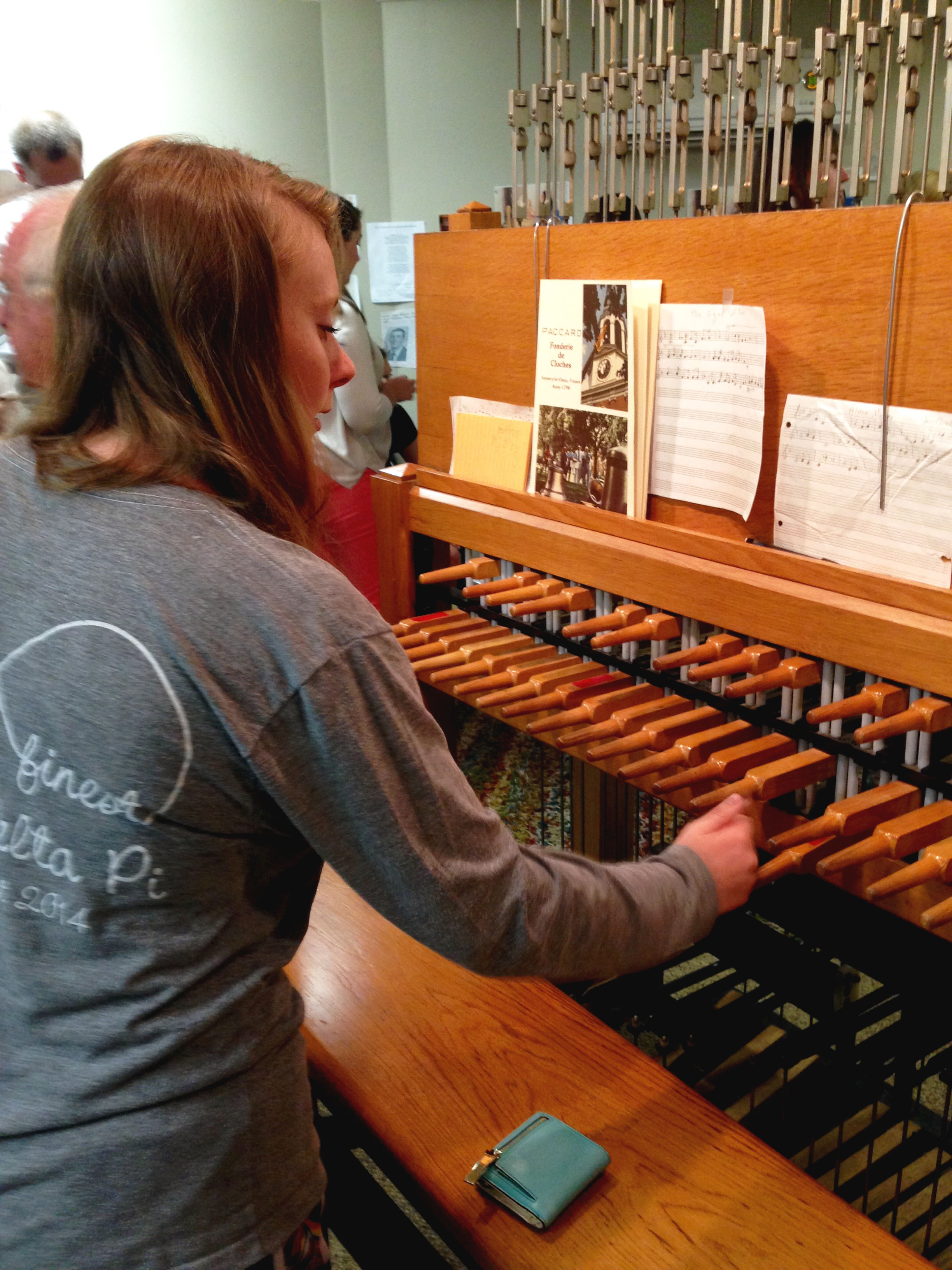 After climbing maybe the scariest staircase I've ever experienced in my whole entire life (thank God I decided to wear shorts and sneakers for this because there would have been a lot of booty involved otherwise), we finally found ourselves up among the bells.
The views of the campus and beyond from above were absolutely breathtaking. Not only could I see downtown from the bell tower, but I could also see all the way to Hanging Rock which is one of my favorite places to hike in North Carolina.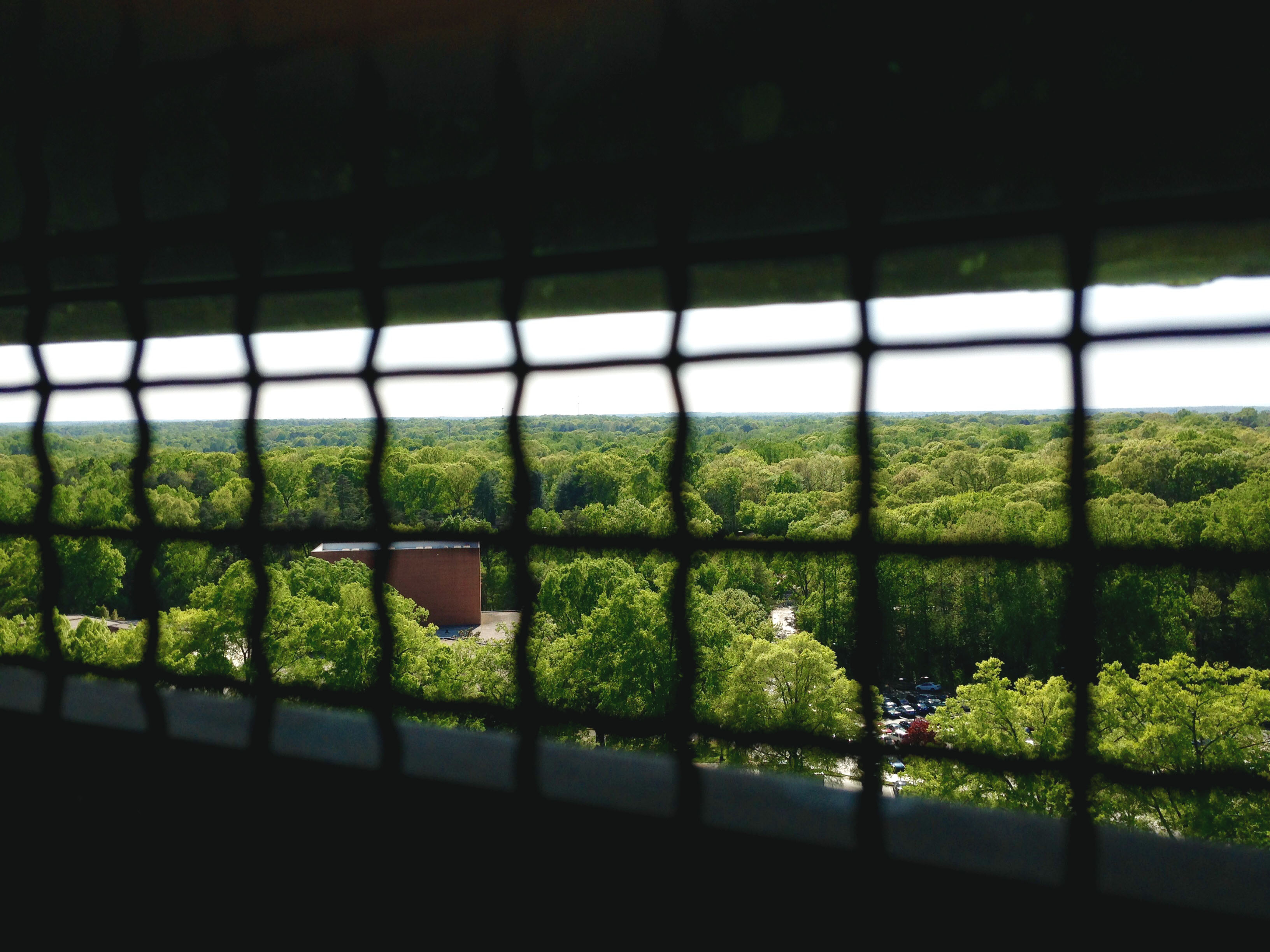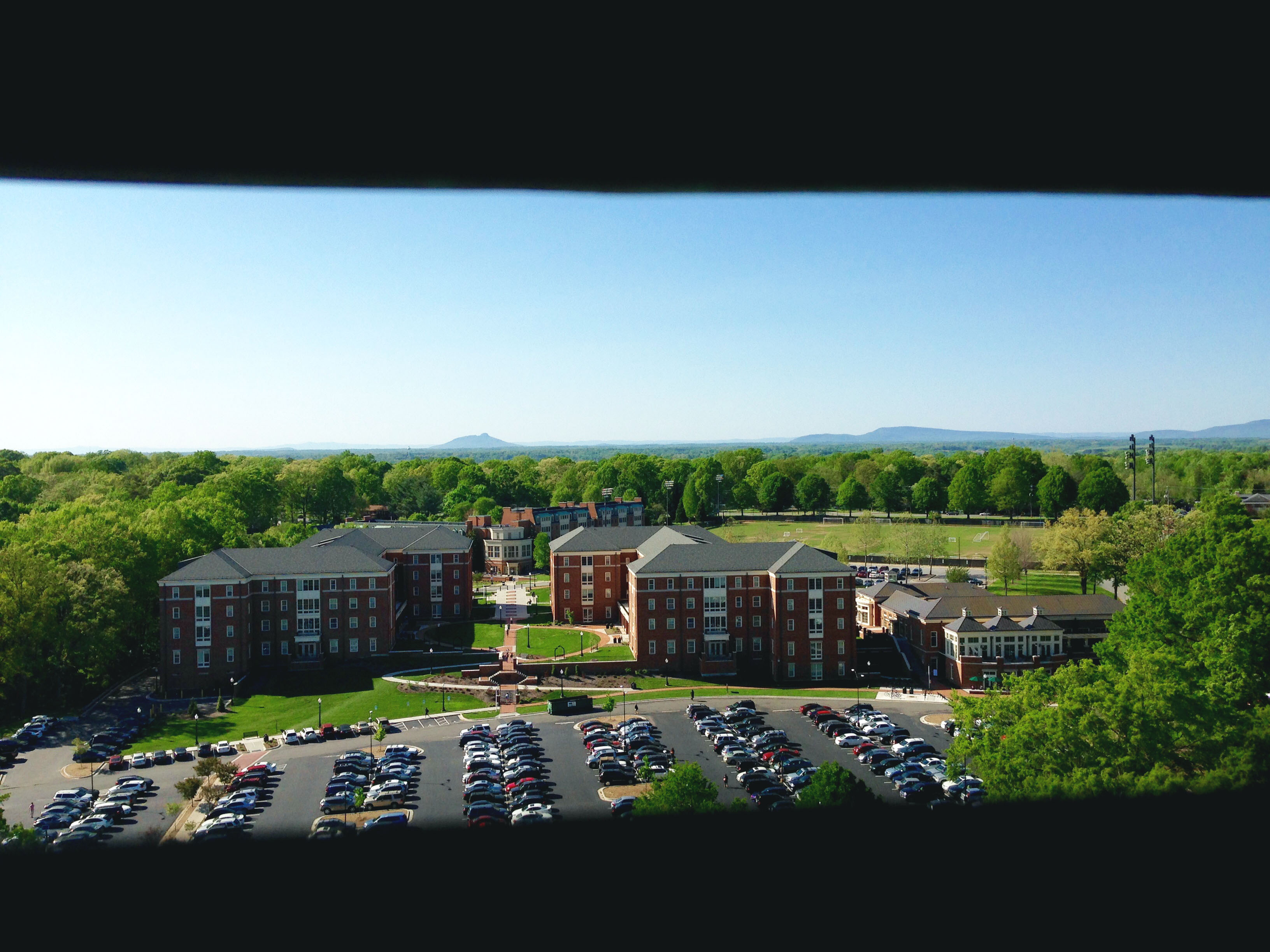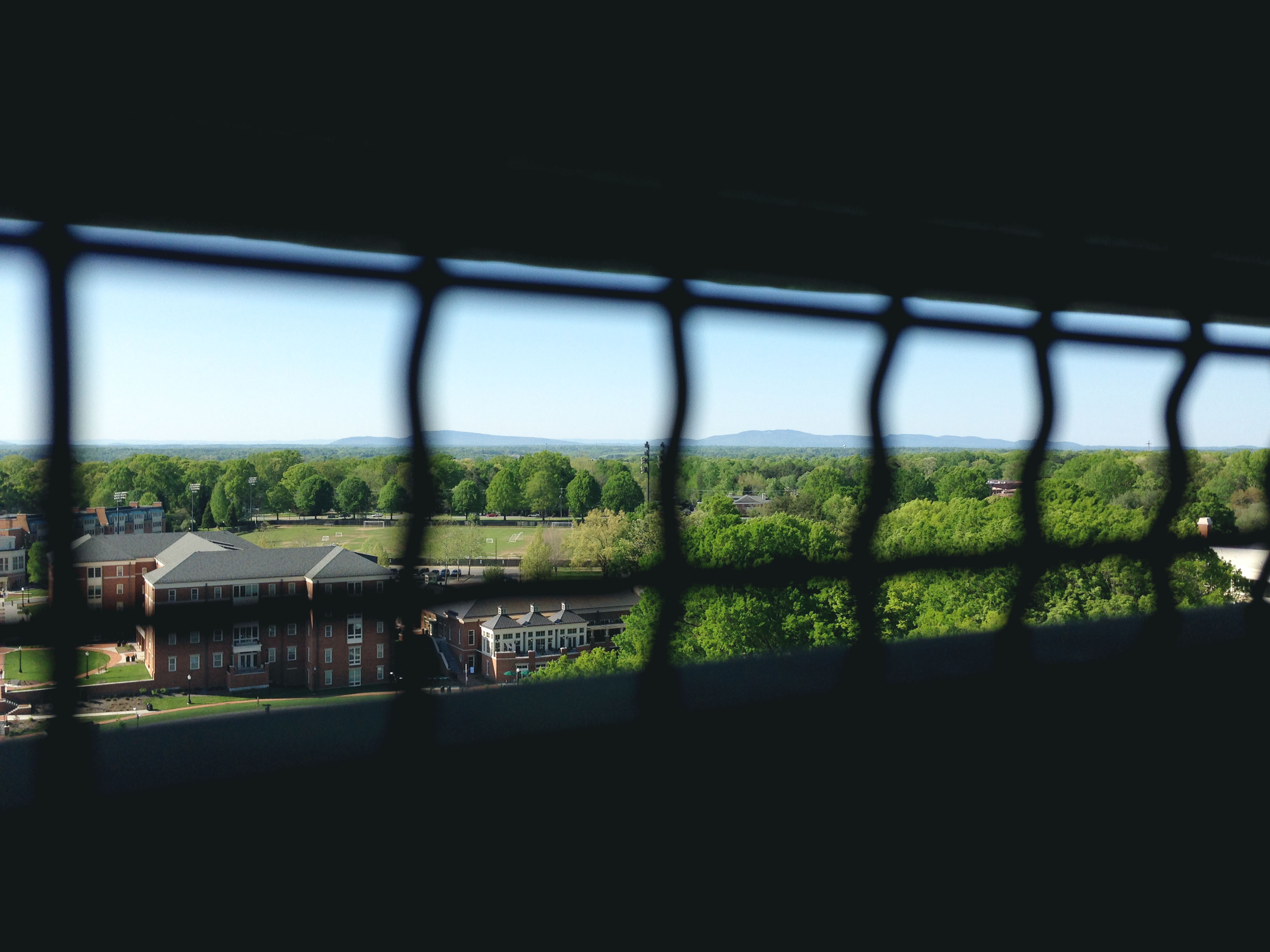 Just looking over these pictures are making me so nostalgic for my home away from home!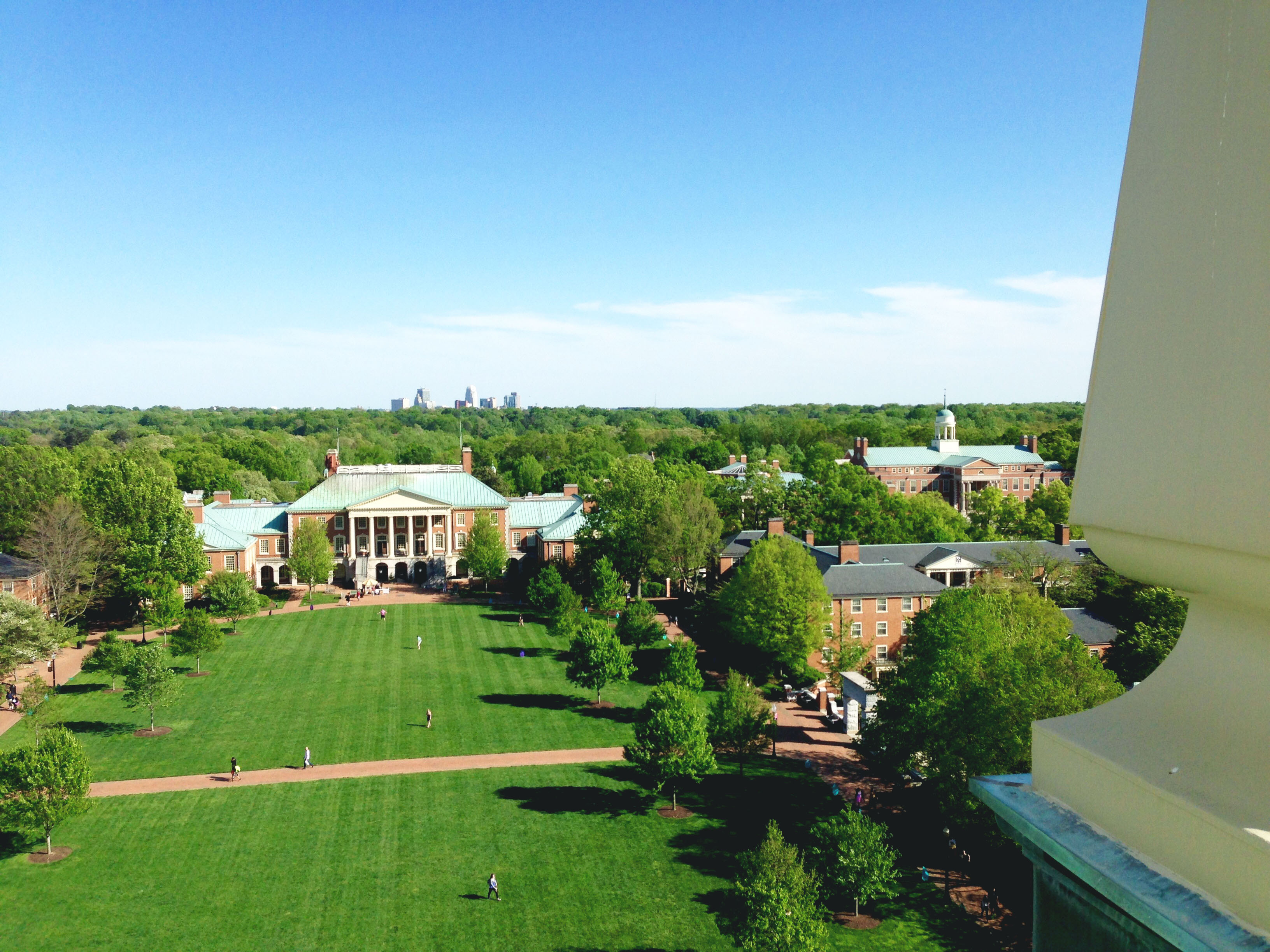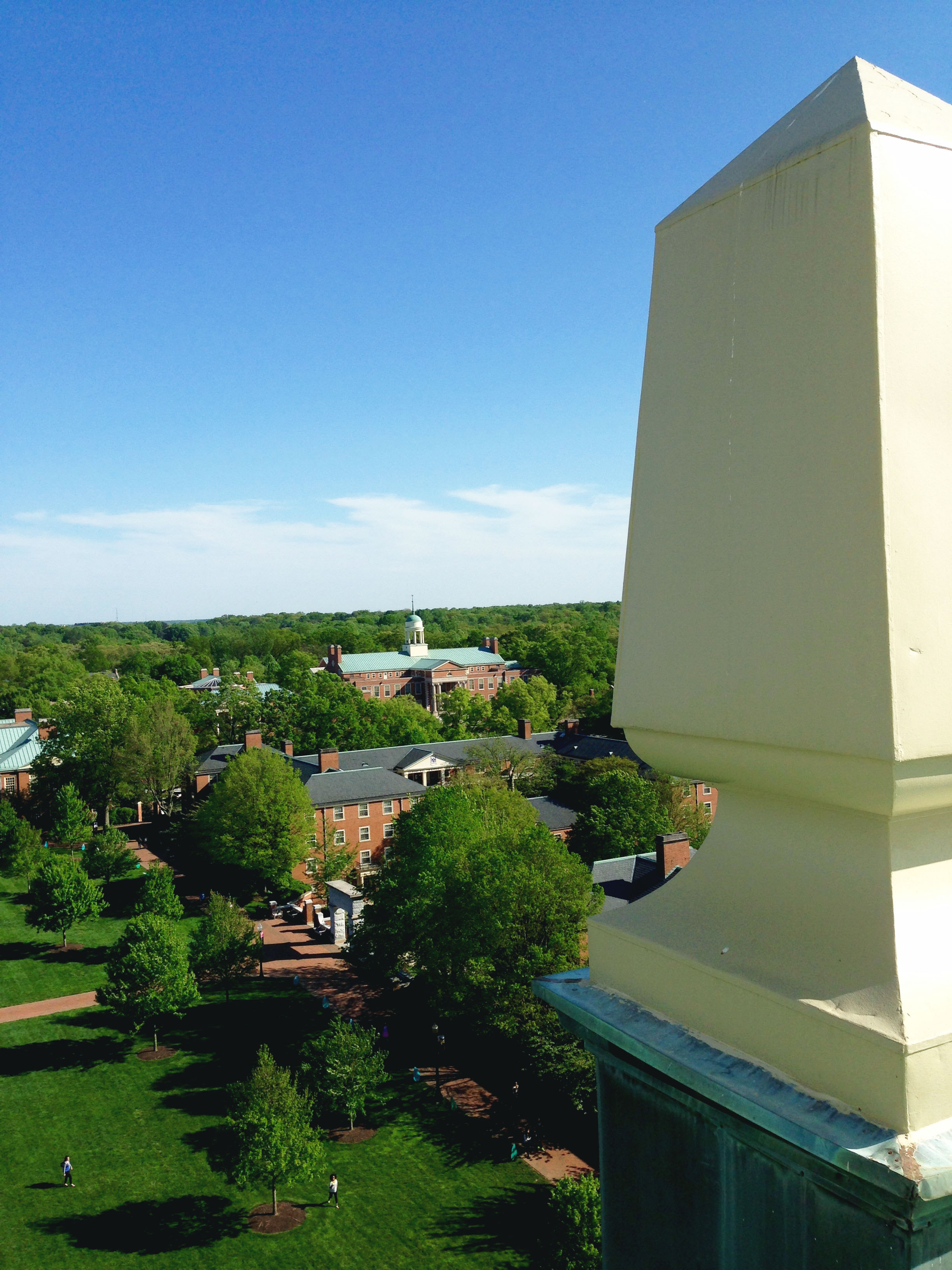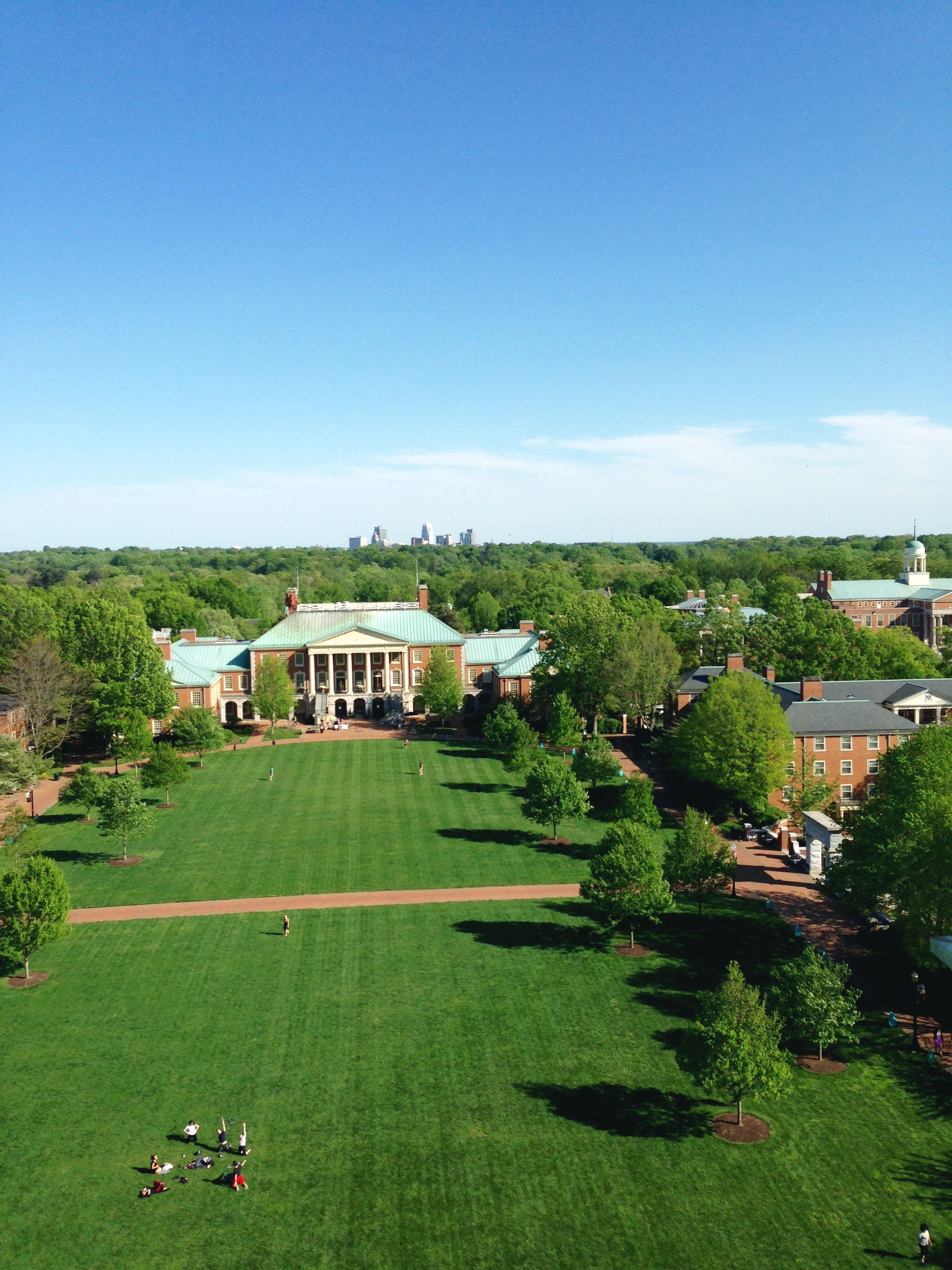 I was in total awe and couldn't imagine ever leaving to go back down to the ground… until the bells started playing and it scared the crap out of me and my friend. We took one last lingering look at the bells and then scurried back down the stairs.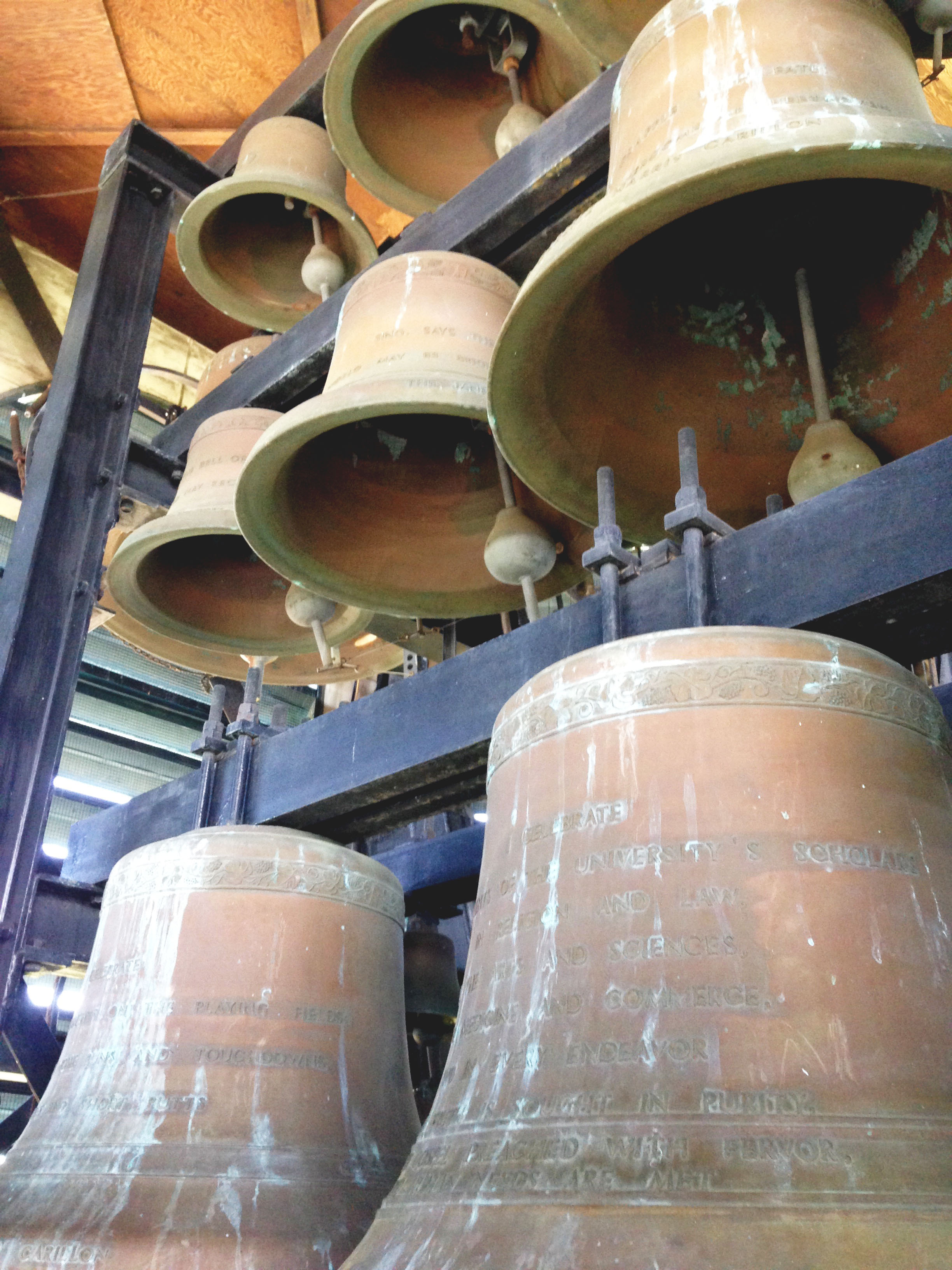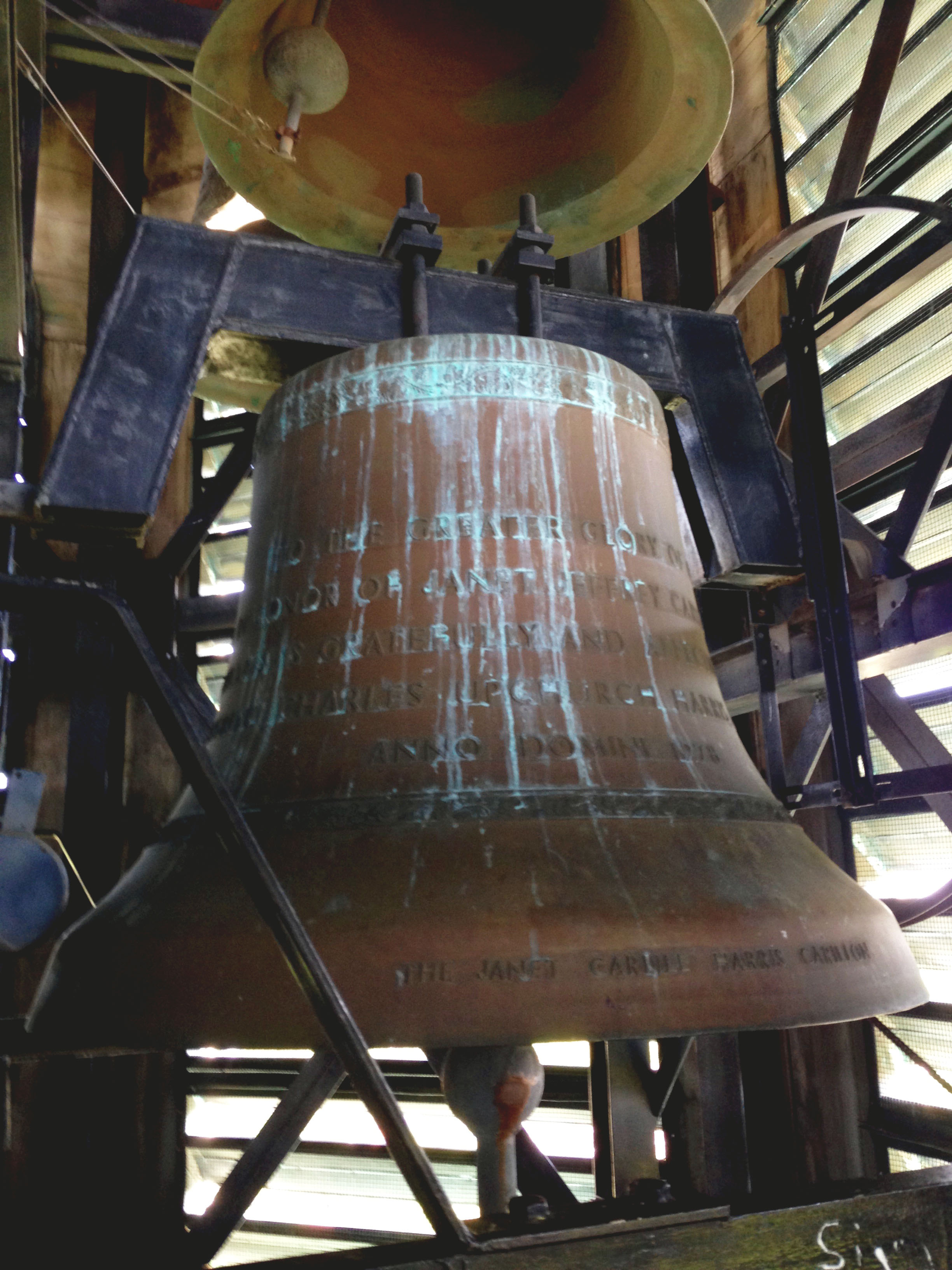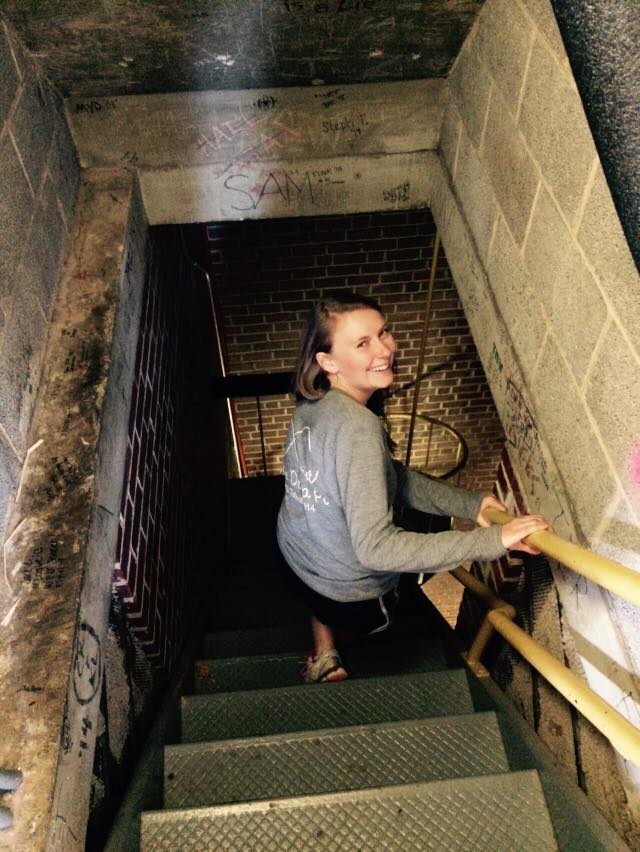 Before riding all the way back down in the elevator, Kelsey and I made sure to sign our names join past graduates in another longstanding tradition of leaving our marks on the walls. I even found a signature from 2005!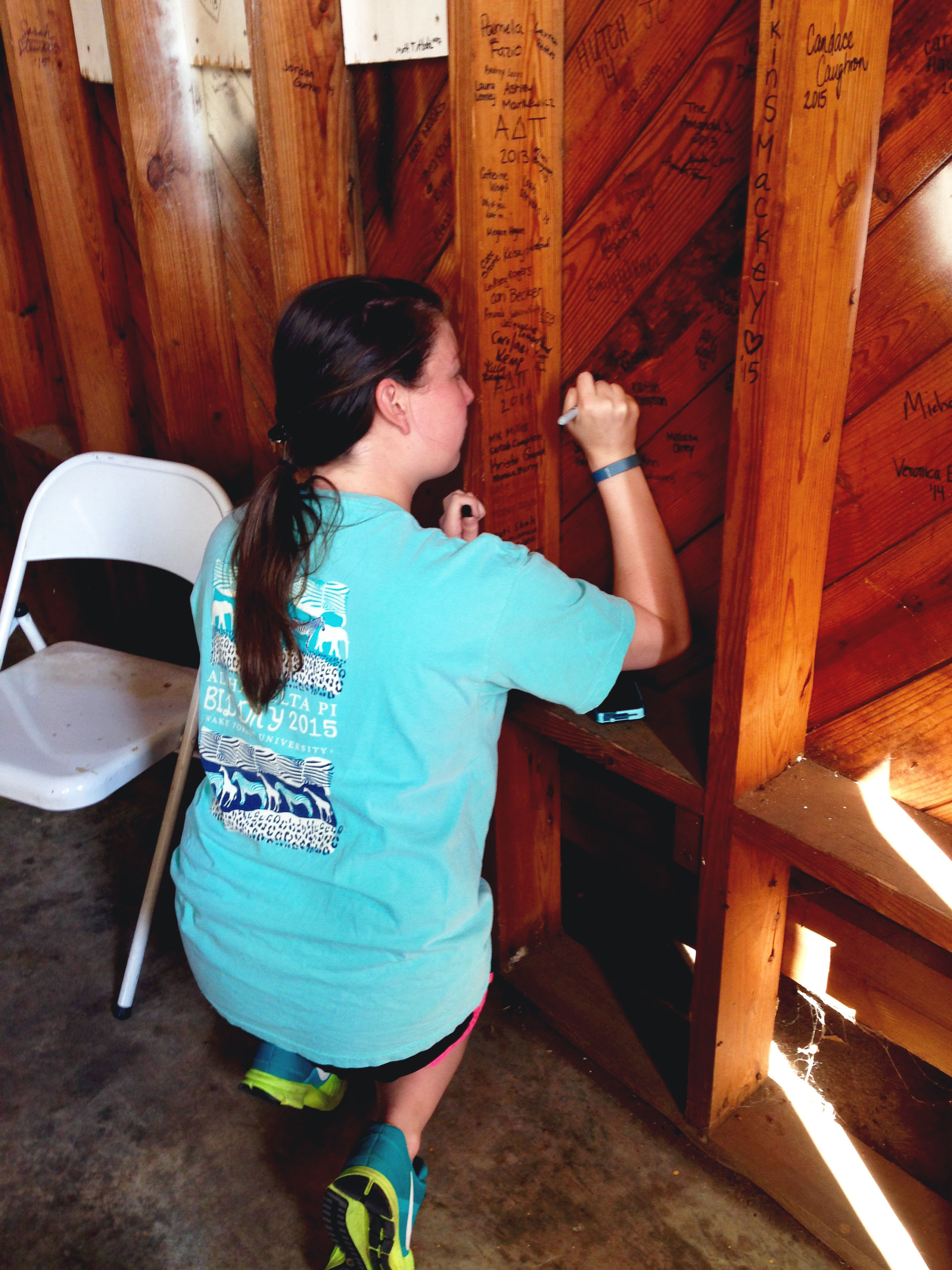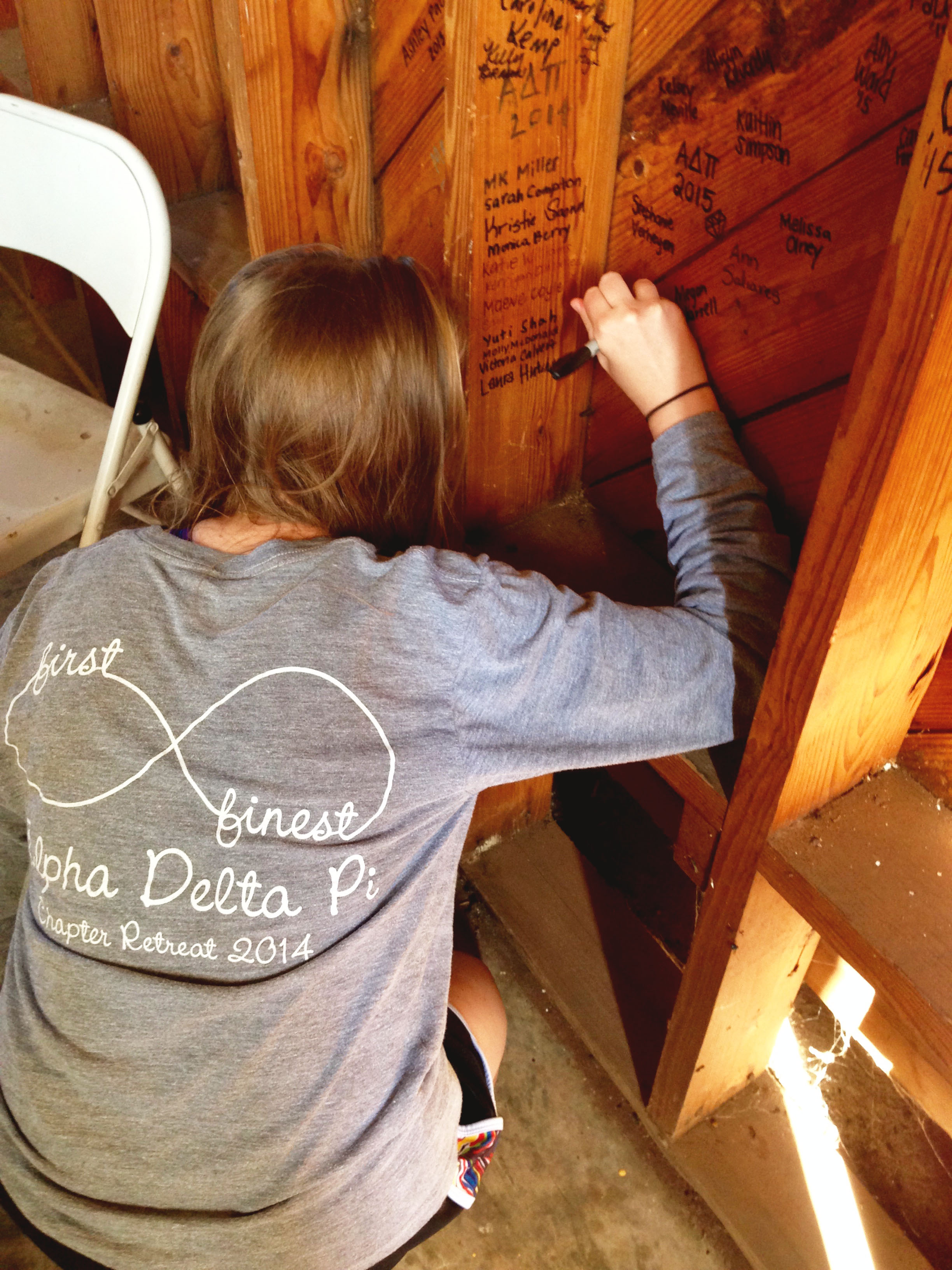 Touring the inside of Wait Chapel is not an experience that I'll forget anytime soon and I just want to thank Wake for making this available for all of us!