Last week I spent spring break in Cancun with some of my closest friends. Apparently I've been to Mexico before but I was so young that I can't even remember it so it was like traveling to a new country for the first time. Granted we mostly just sat by the pool and didn't really get a feel for local life or do any of the many activities available (like swimming with whale sharks!!), but the week of sunshine was much needed after the cold winter we've been experiencing in North Carolina.
Here are some of the pictures I took over our five day vacation. I'm getting a little nostalgic looking back over them and it's making me want to hop back on a plane to the tropics.
There were peacocks all over the property which was really cool and reminded me of Holland Park in London.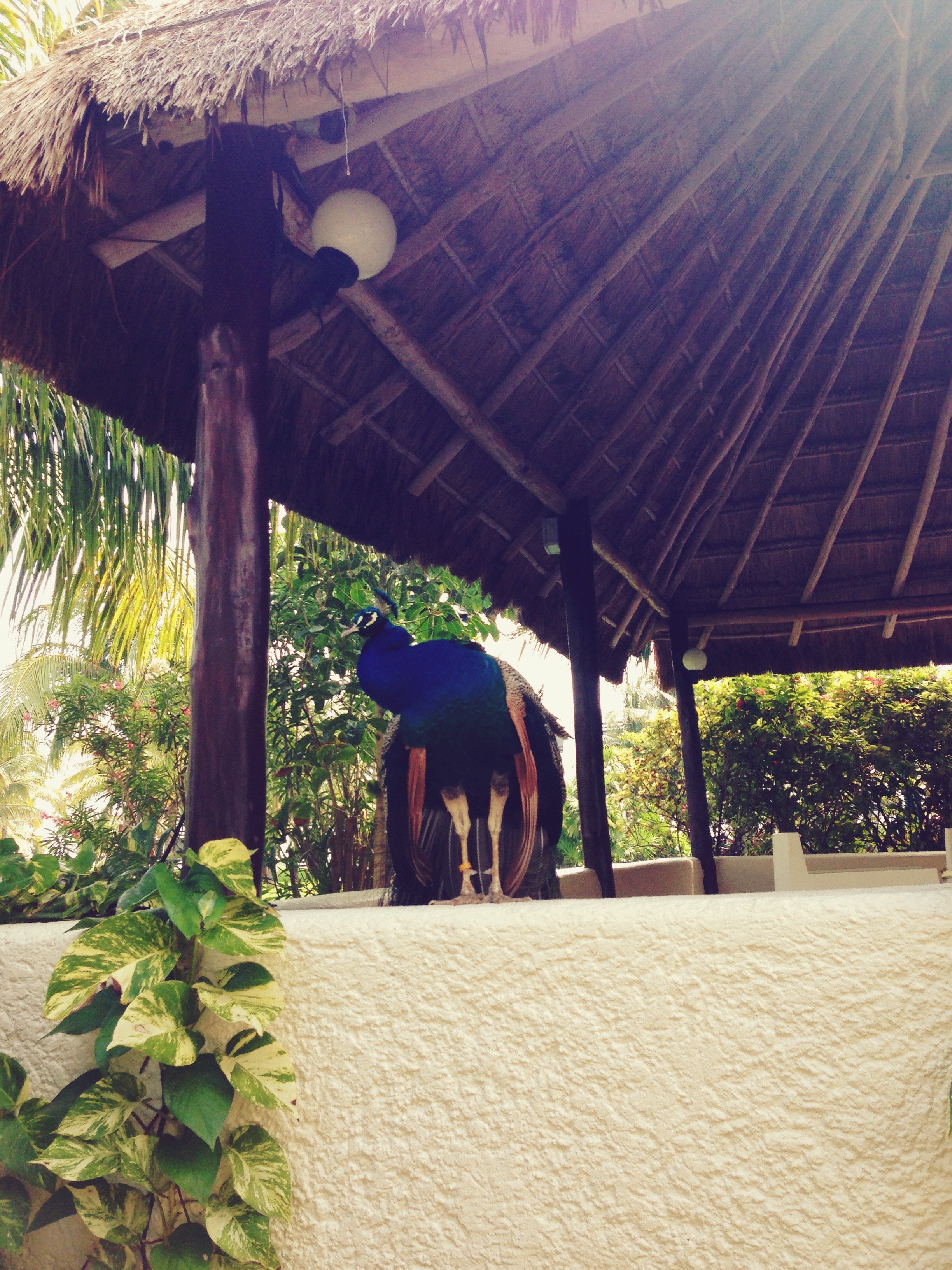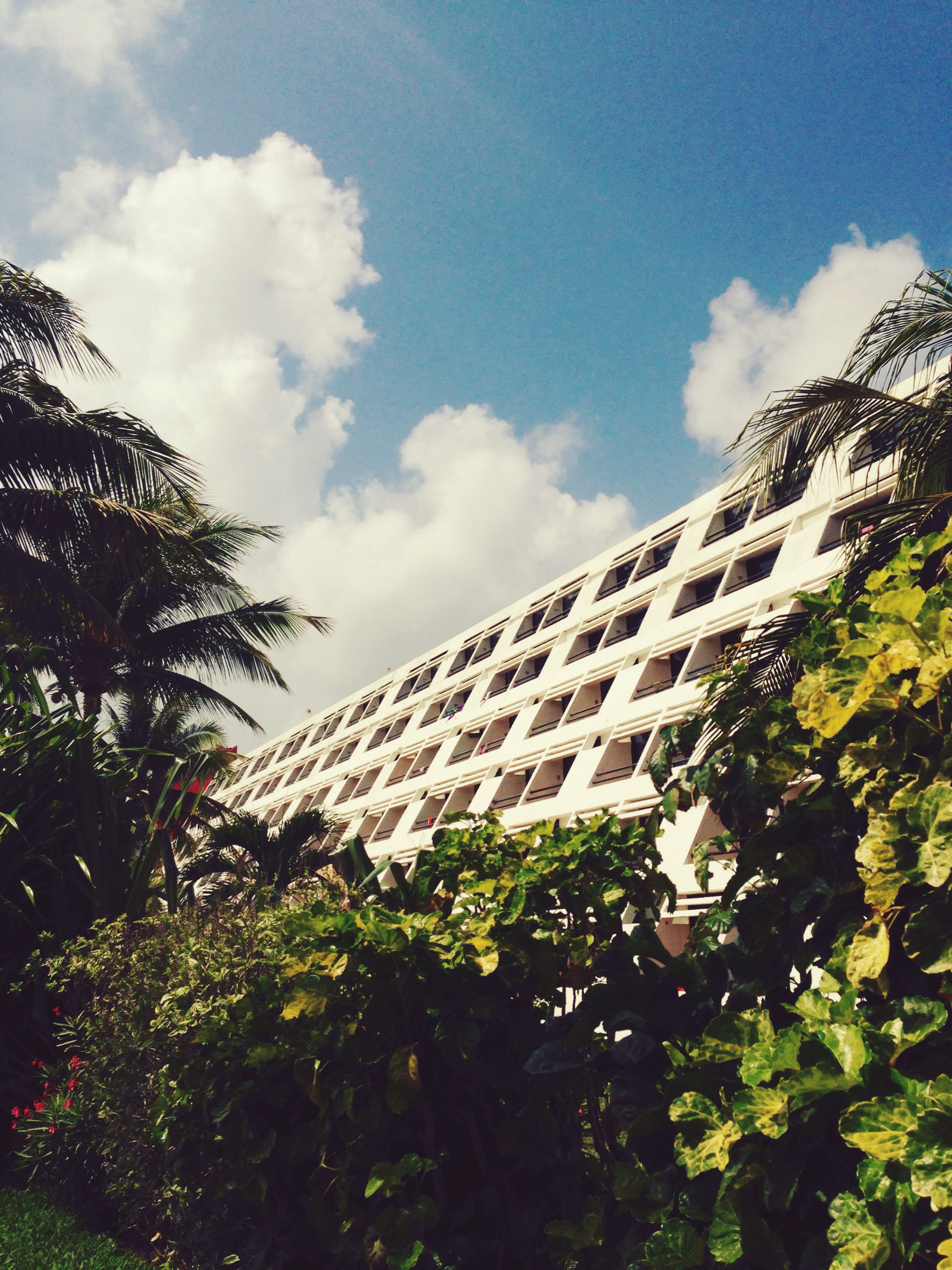 Our resort was right on the beach which was something that was important to us since we didn't want to have to walk to far to get to the water. It didn't really matter though since there were riptide warnings the entire week we were in Cancun so I never felt comfortable swimming in the water.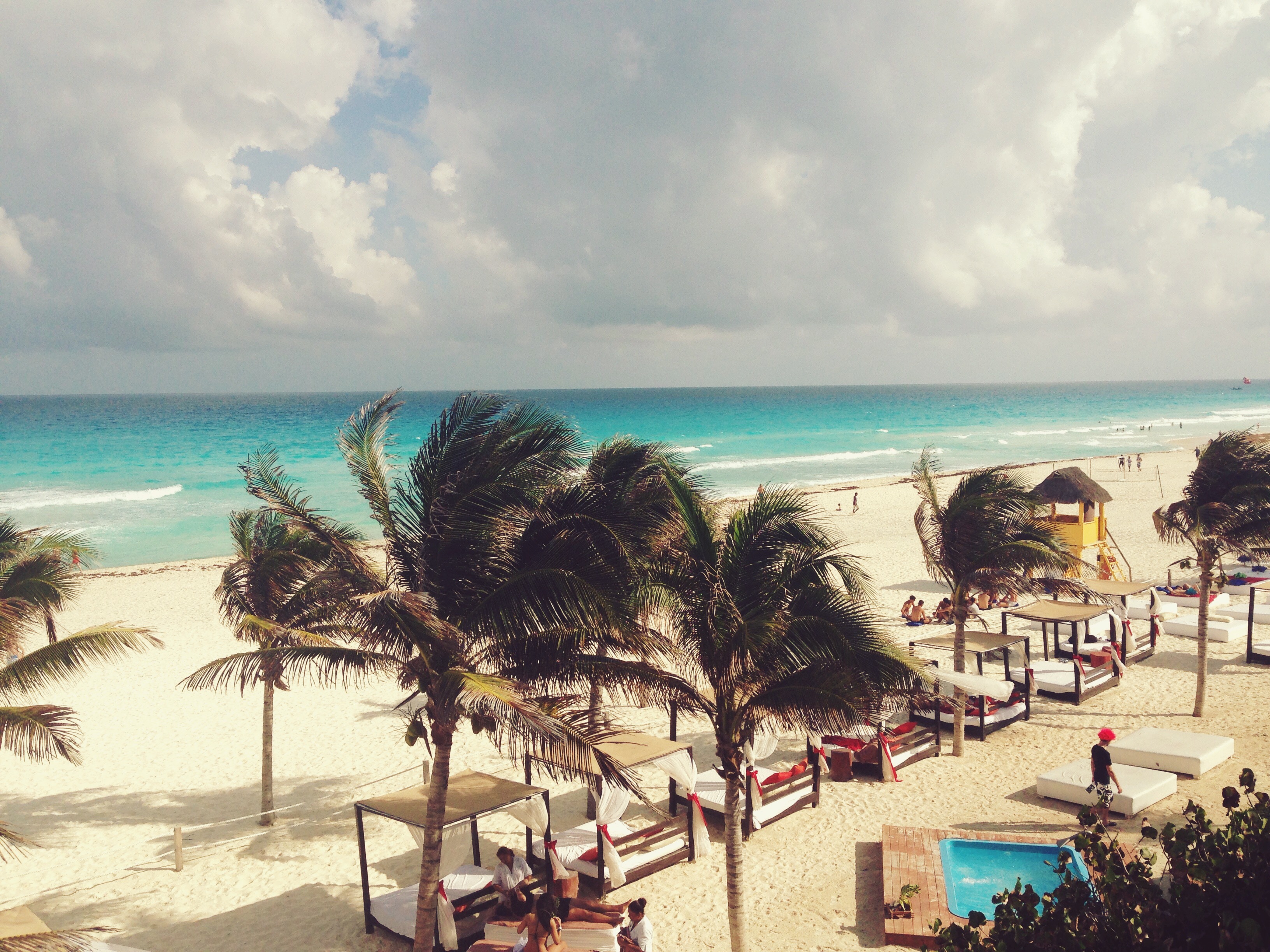 The pool, specifically the non-party one, was fantastic on the other hand. Whenever we got too hot while laying out we would just pop in for a dip and float around with our drinks.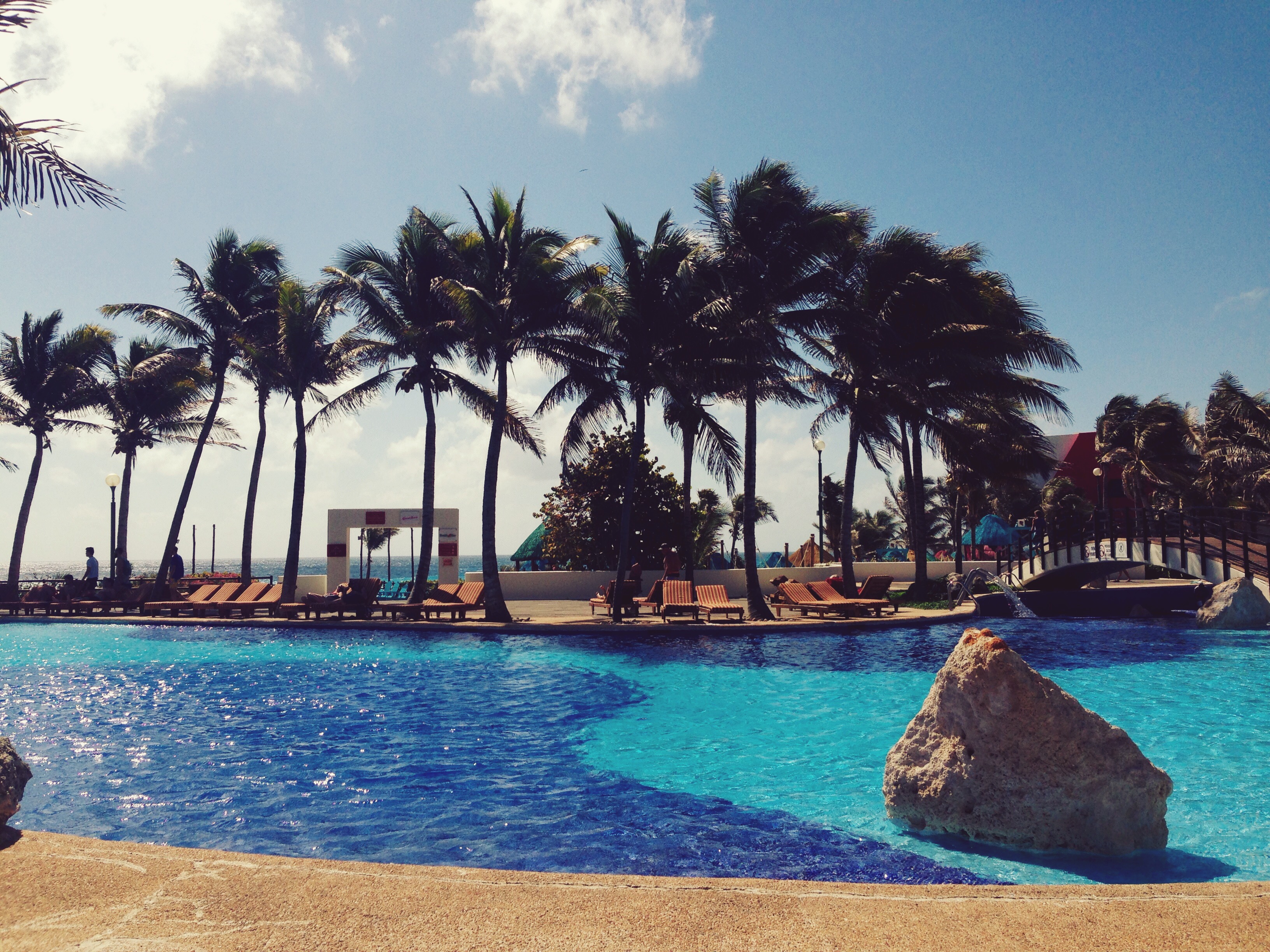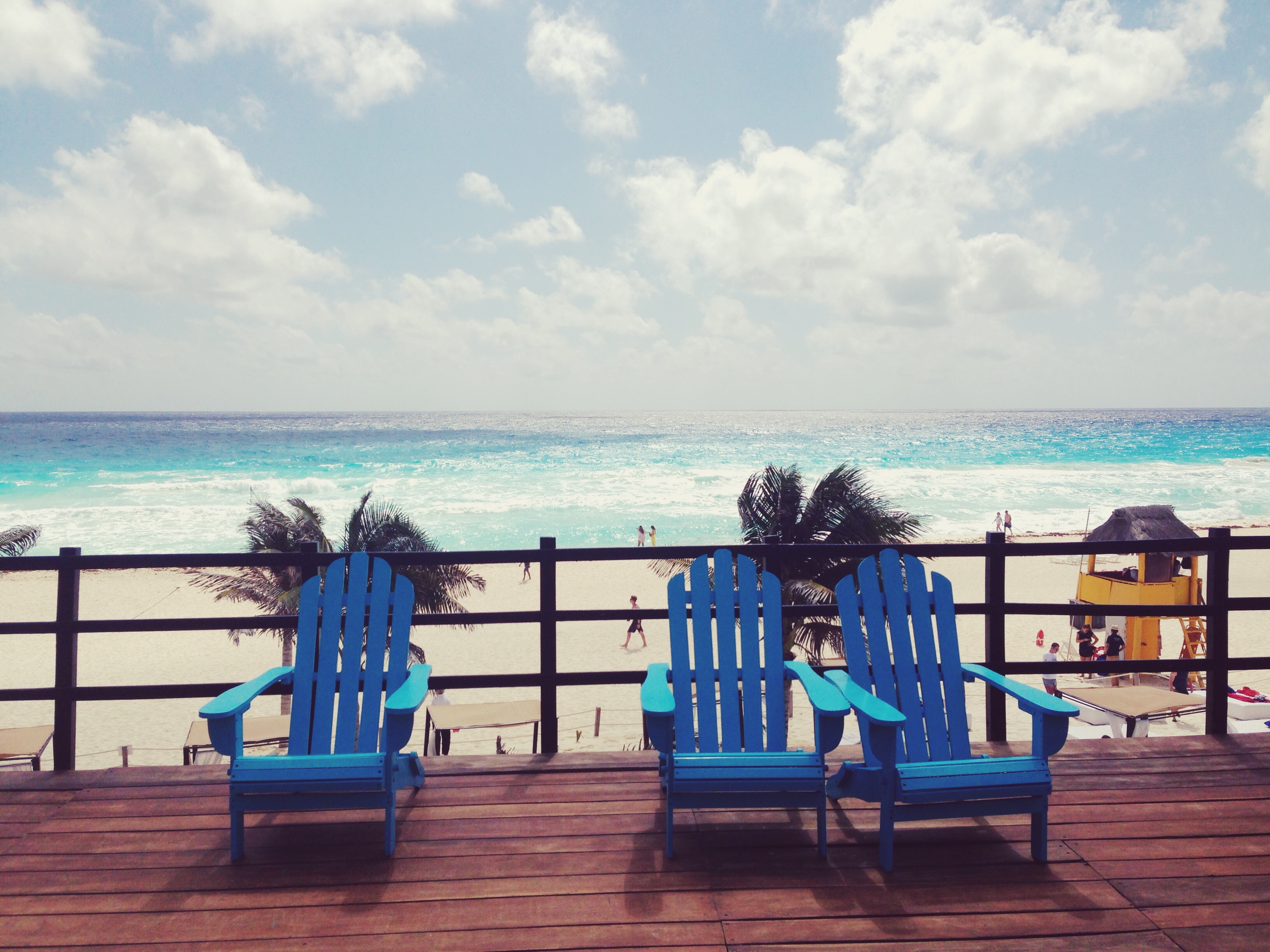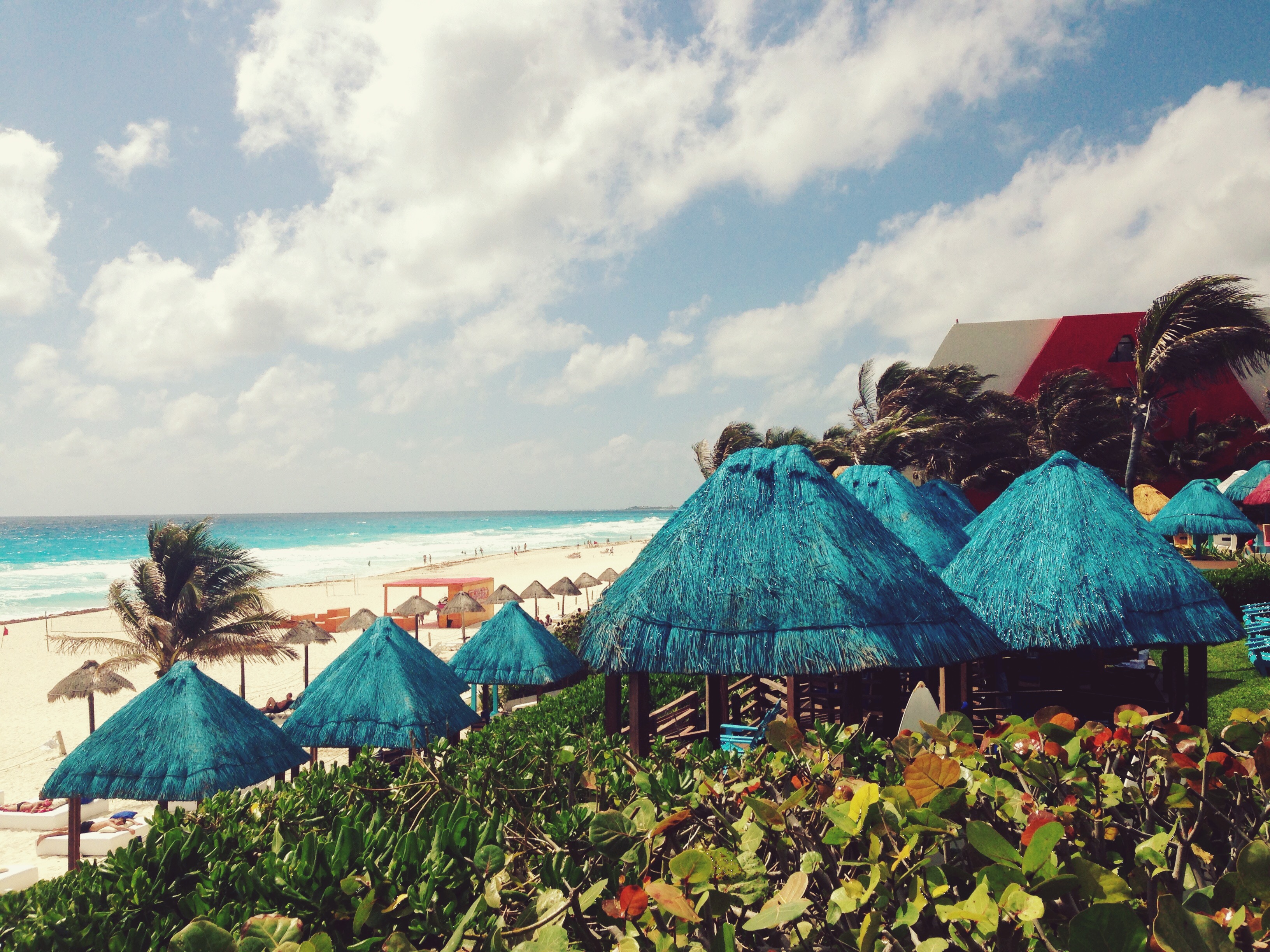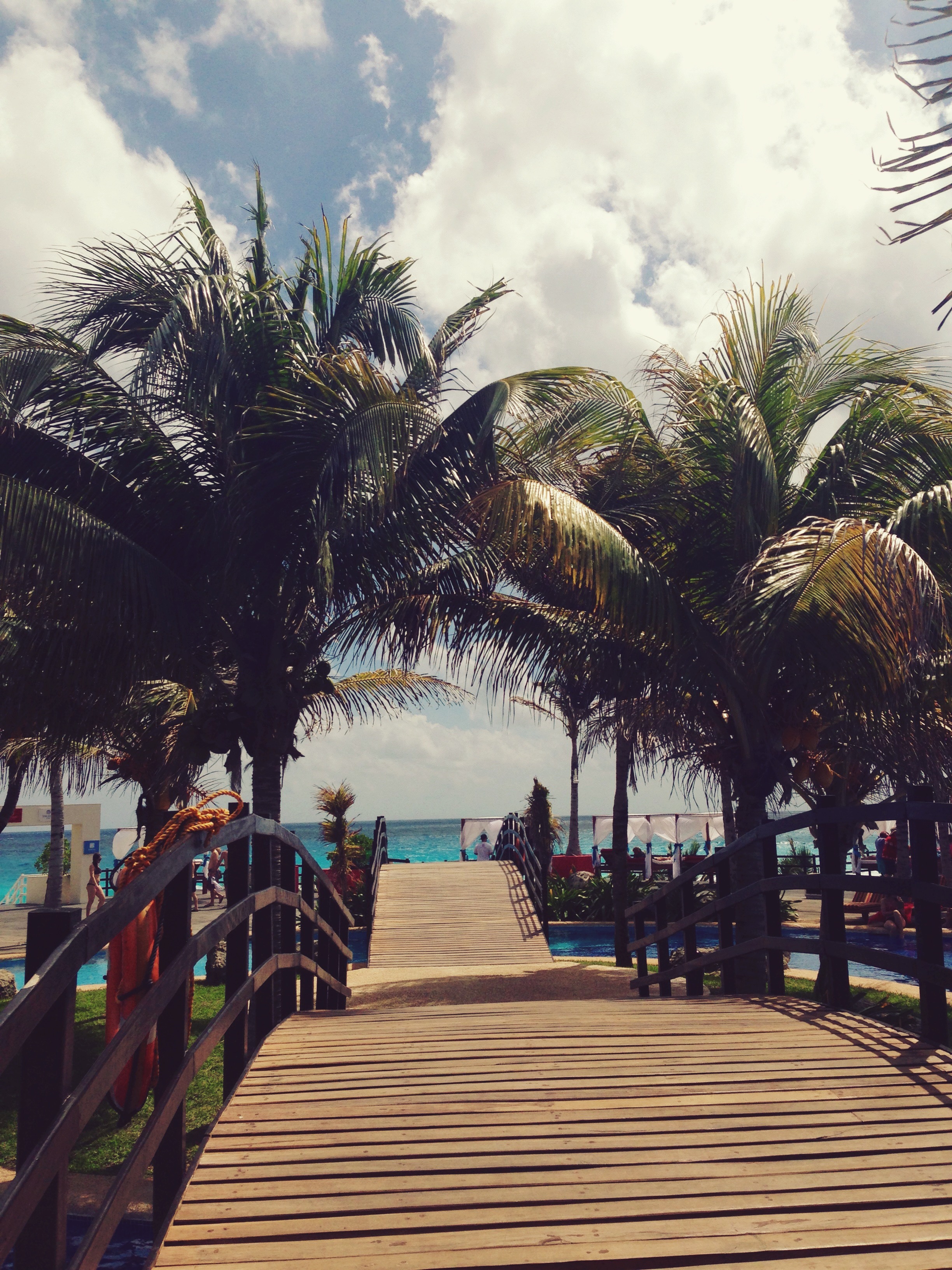 A little wildlife by the poolside!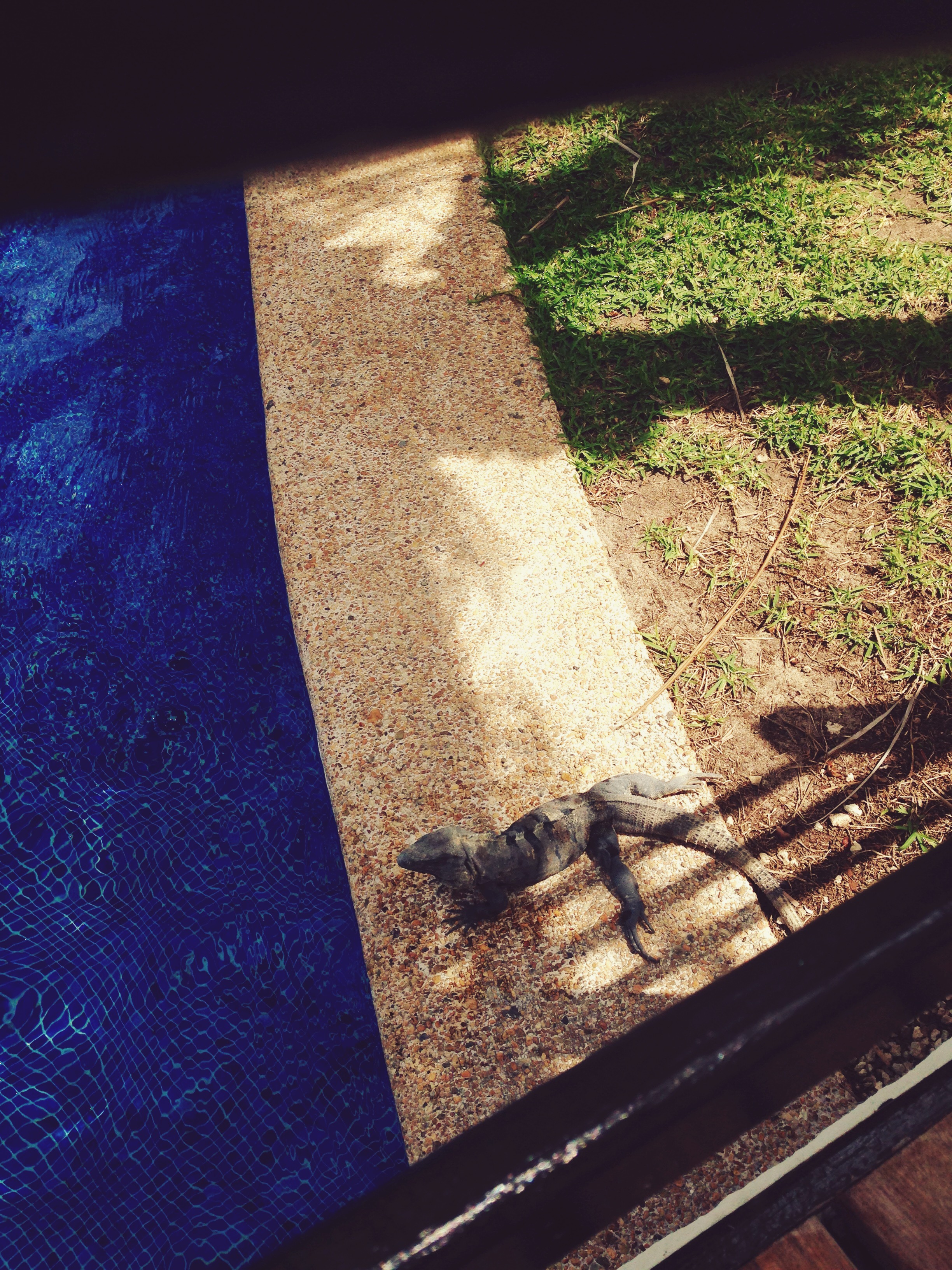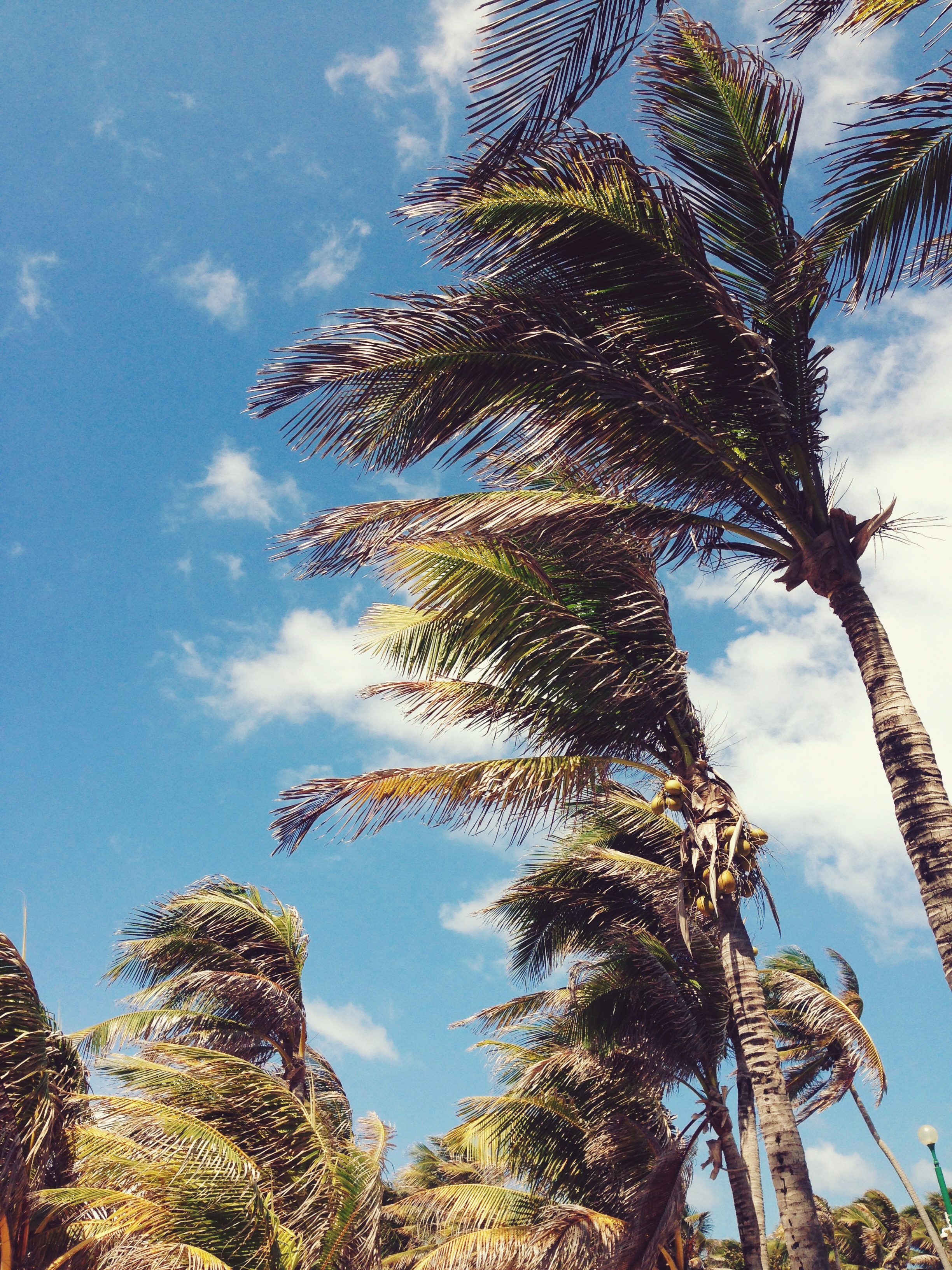 The resort had the cutest brightly colored cabanas for one of their restaurants.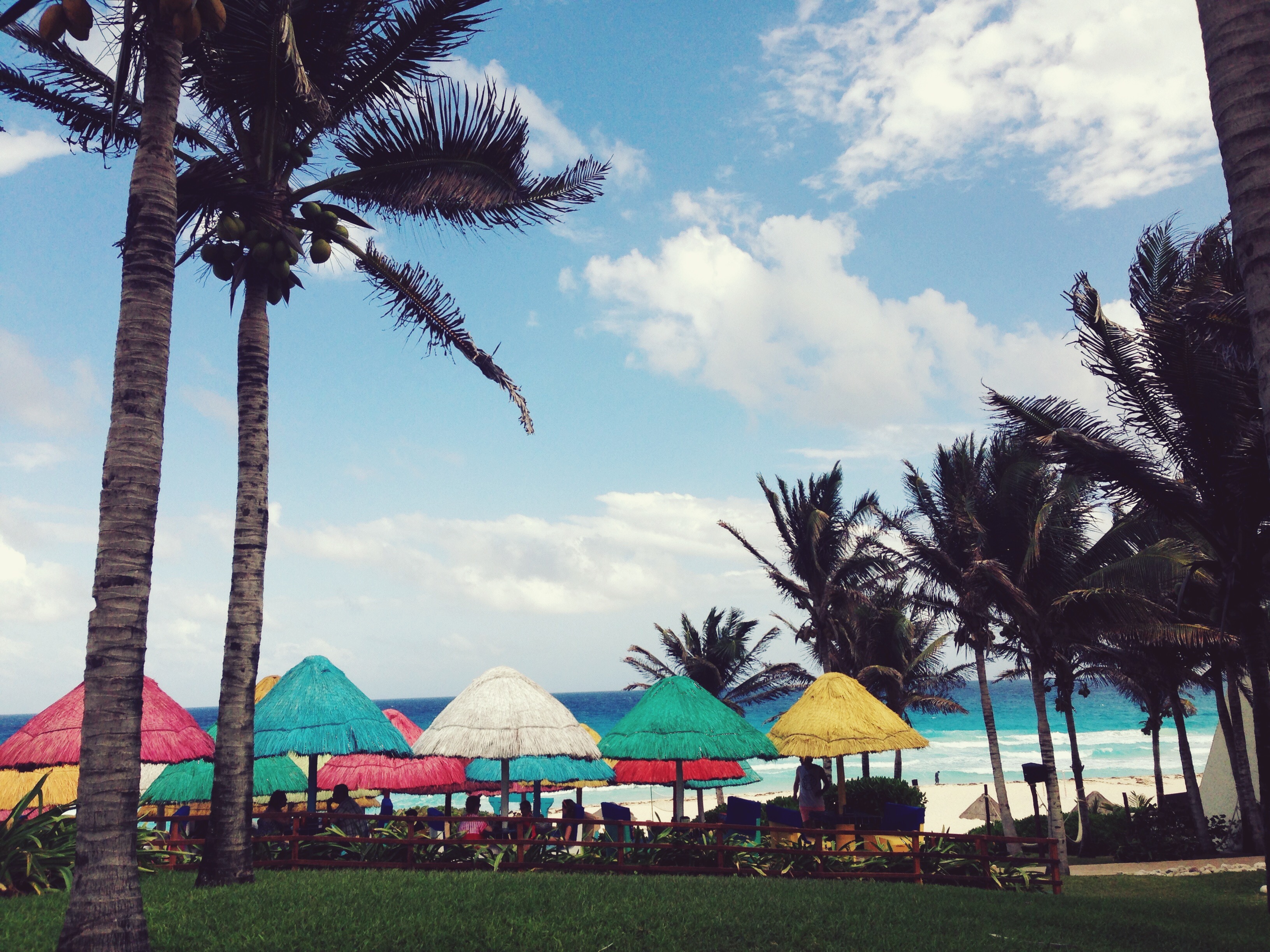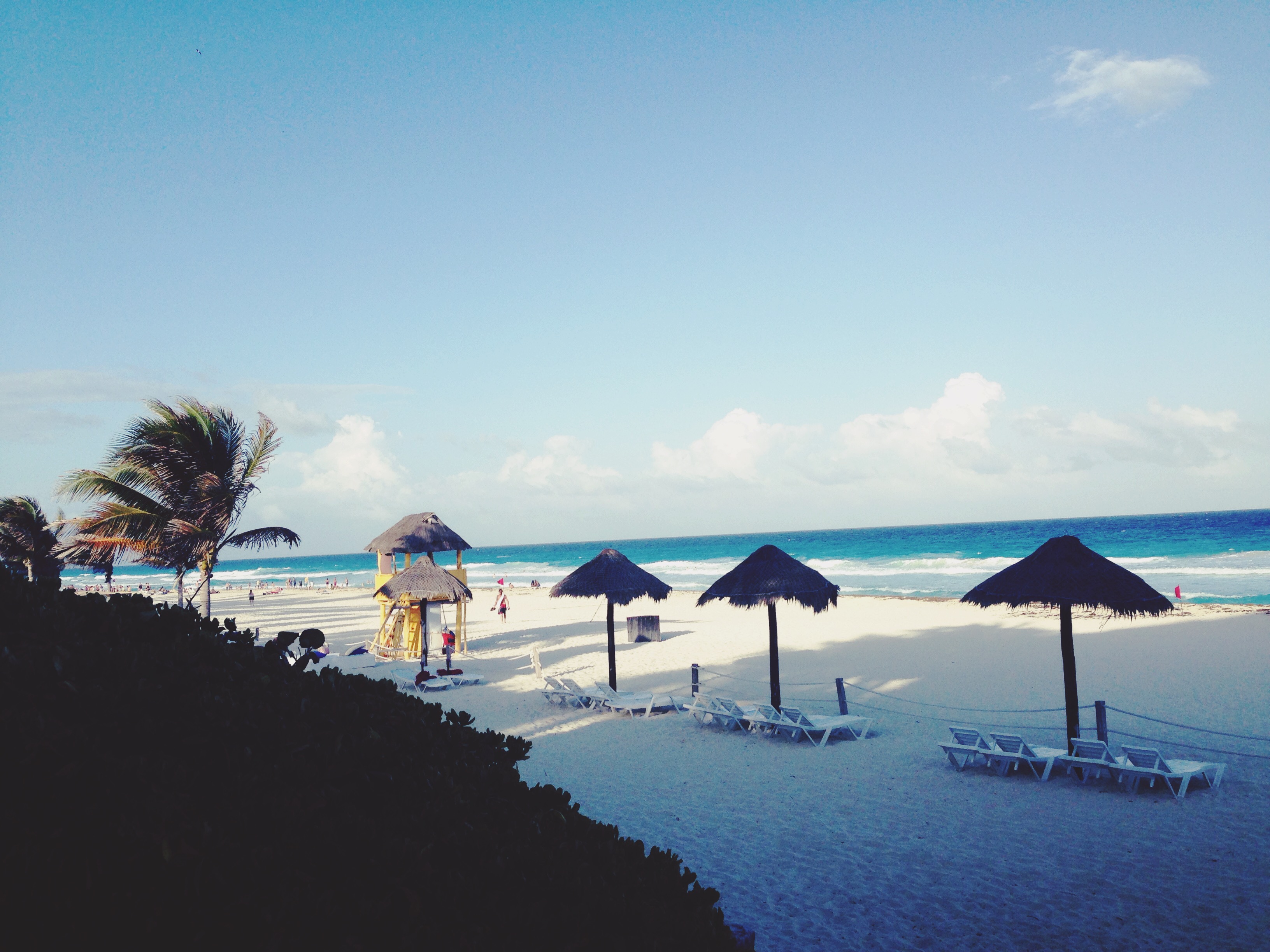 I even got a picture posing with a boa constrictor which I'm pretty proud of myself for doing and not freaking out during Hopefully the warm weather travels up north so I can be back by the pool soon!