Over a year ago while studying abroad in London, a group of us decided to escape the city for the day. We booked our train tickets, packed our bags, and headed out to Brighton. The train ride was only about an hour long, which gave us just enough time for some snoozing before we were off exploring the streets and alleyways of the little seaside town. Our first stop was lunch at Terre a Terre, a vegetarian restaurant with the most amazing food. I didn't get any pictures of my meal but I remember that I ordered the special of the day and I would definitely recommend stopping by!
Our next stop was, maybe obviously, the beach.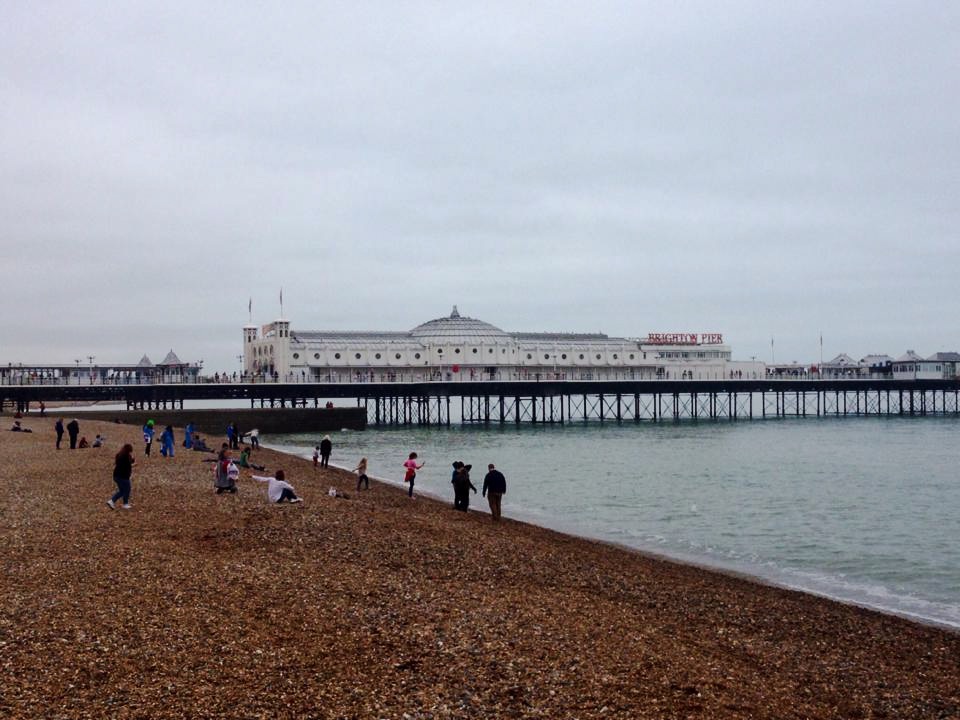 As y'all can probably already tell, I have a deep love for the ocean and the beach. So a day at Brighton was just what the doctor ordered. I was surprised though to find that the beach was entirely rocky. Do people lay out on the beach during the summer? I can't imagine it being a very comfortable experience!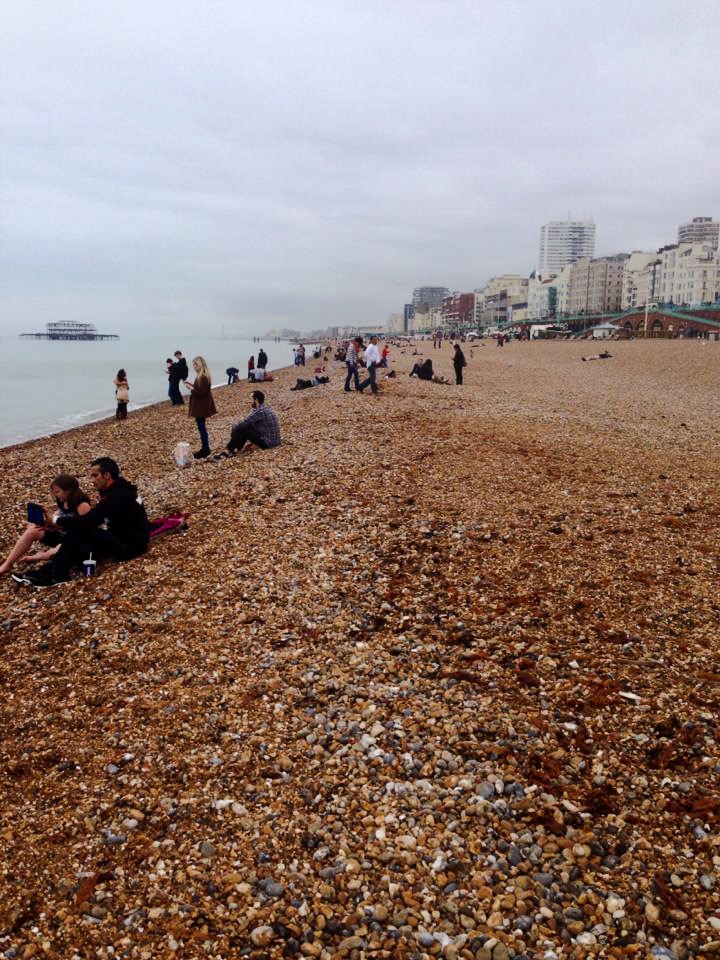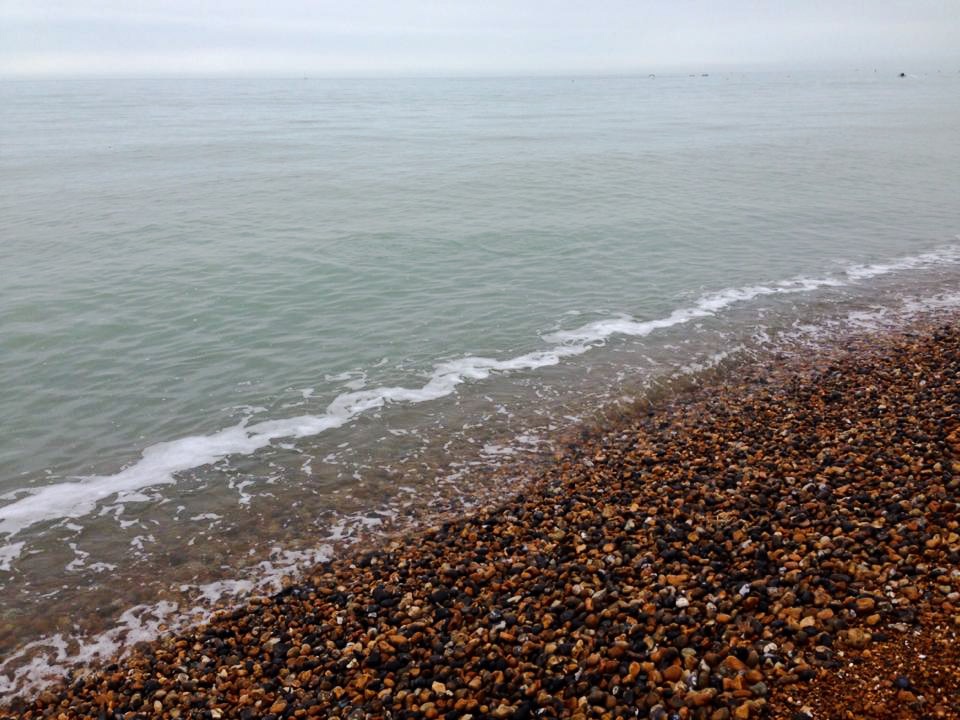 We walked along the pier, admiring the food stands and games. The only comparable pier I've been on is the one on Venice Beach and I absolutely loved the excitement and the whirring lights that surrounded us.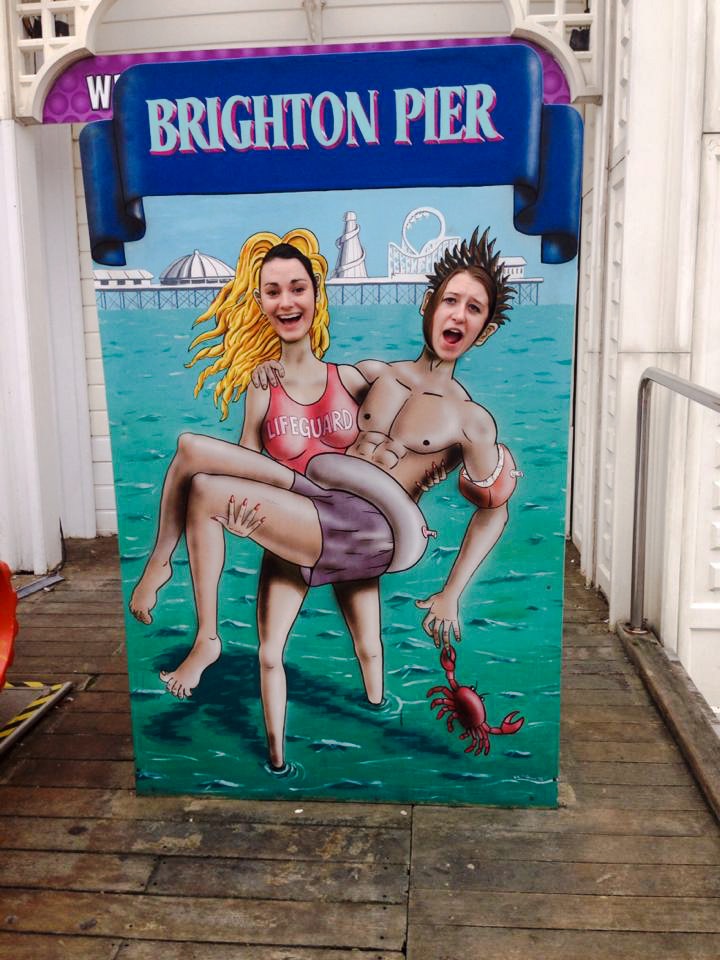 We debated riding the ferris wheel but instead sat on the beach and talked about what we were hoping to get out of our semester abroad. I bought a new journal while we were in Brighton and it ended up being my "Abroad Journal" that I kept throughout my four months in London.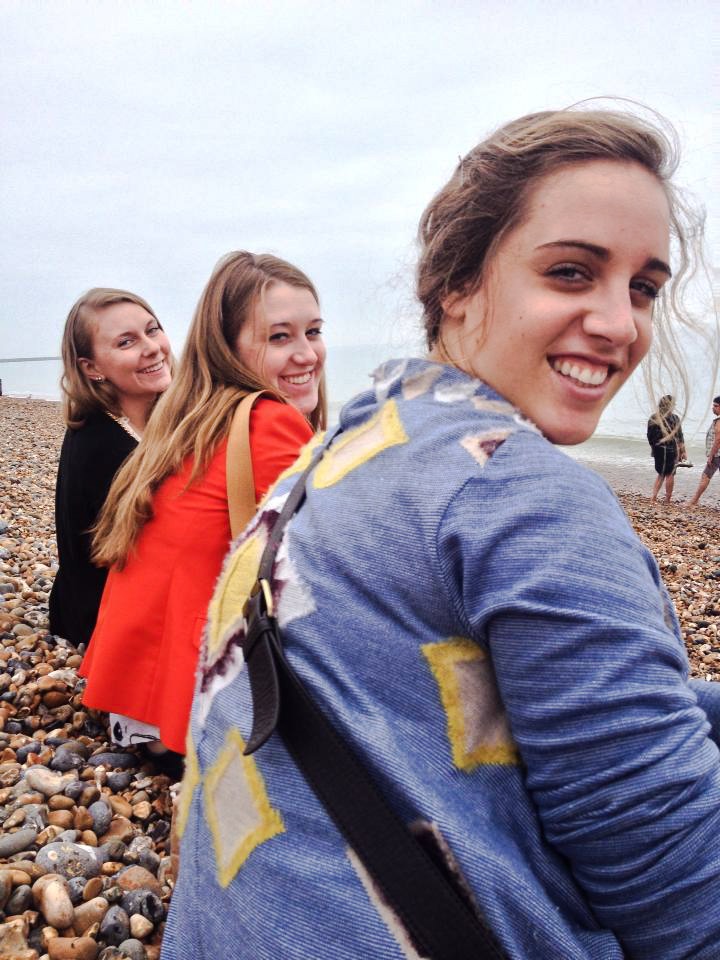 Our day trip to Brighton was a much needed break from the hustle and bustle of the London. As much as I loved (and still love) the city with all of my heart, being around so many people really does start to take a toll on you. I arrived back in London feeling invigorated and ready to take on whatever came at me. It's amazing what a lazy day can do for the soul!