Sometimes I forget that paradise can be found in your own backdoor. Especially when you call home Kiawah Island.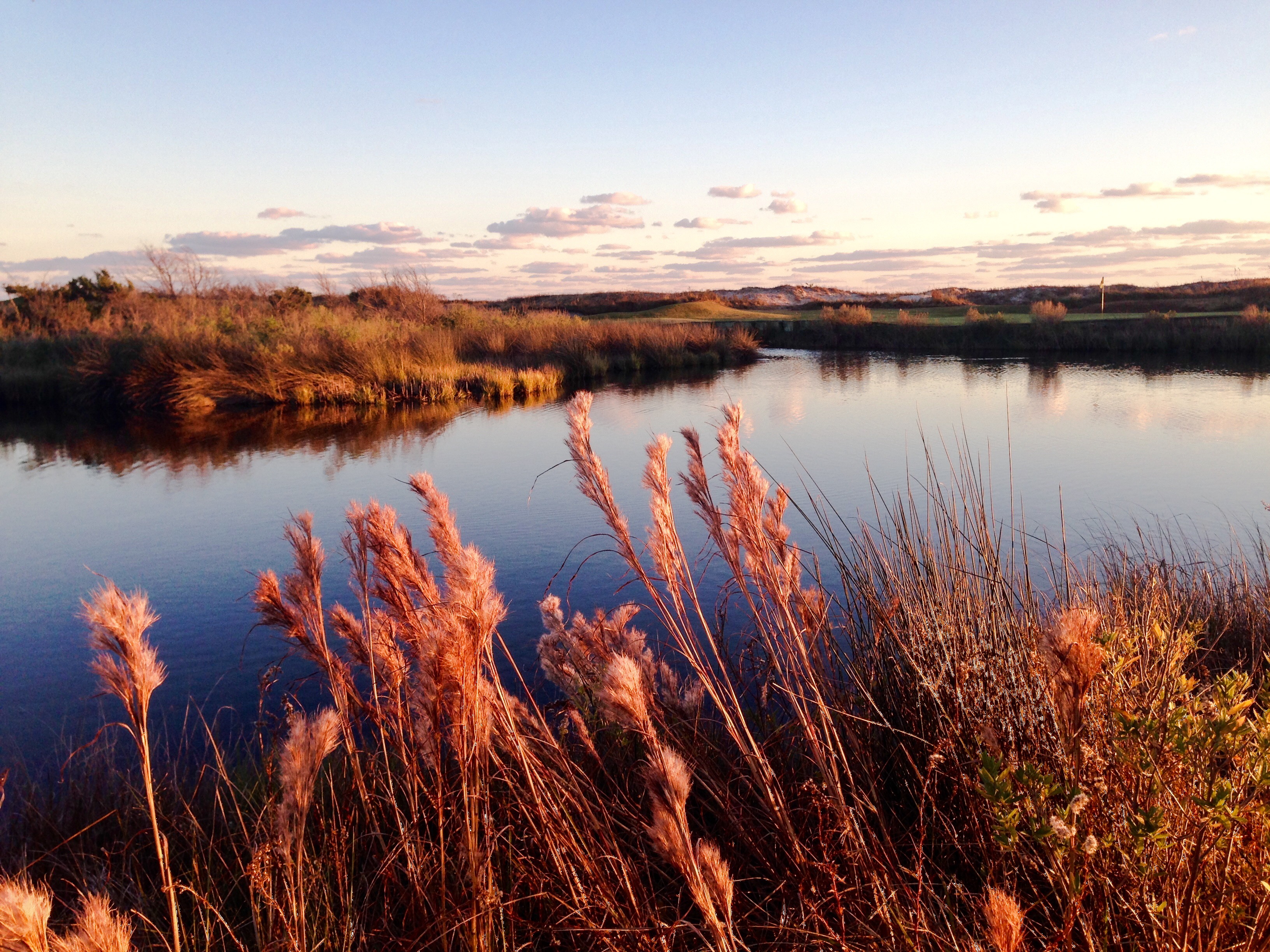 Located 15 miles south of Charleston, SC, Kiawah is a barrier island and houses several golf courses (the PGA Championship was held on the island in 2012), restaurants, and resorts. My parents built a house on the island a few years ago and we've called Kiawah "home" ever since then.
One of the best things about Kiawah is being so close to the ocean, which we take advantage of when it's warmer by taking the dogs for long walks on the beach. Growing up in South Florida I always took living by the beach for granted (although in reality we were much closer to the Everglades than the beach)… and then I moved to North Carolina for college and found myself a good 4+ hours inland. Being landlocked isn't actually that terrible but there's always that moment of relief when I see the waves rolling in with the tide. Even better if there are dolphins playing in the waves! None were spotted that night, unfortunately.
I took these pictures when I was home for Thanksgiving break and I was beyond impressed how the sunset practically painted the beach a beautiful pink. I always love when the natural lighting works with me and makes me feel like a professional photographer even though I'm only using my meager iPhone.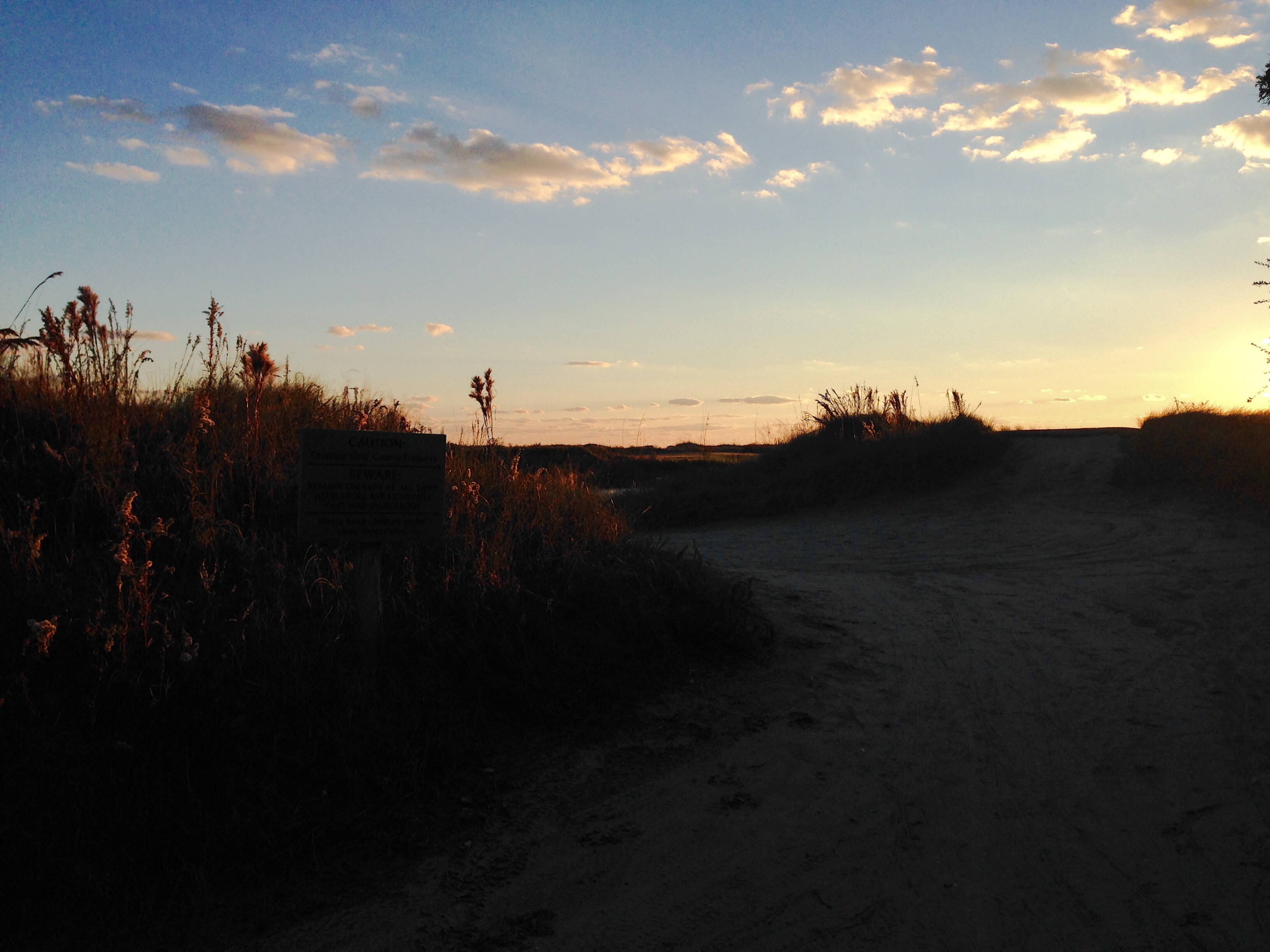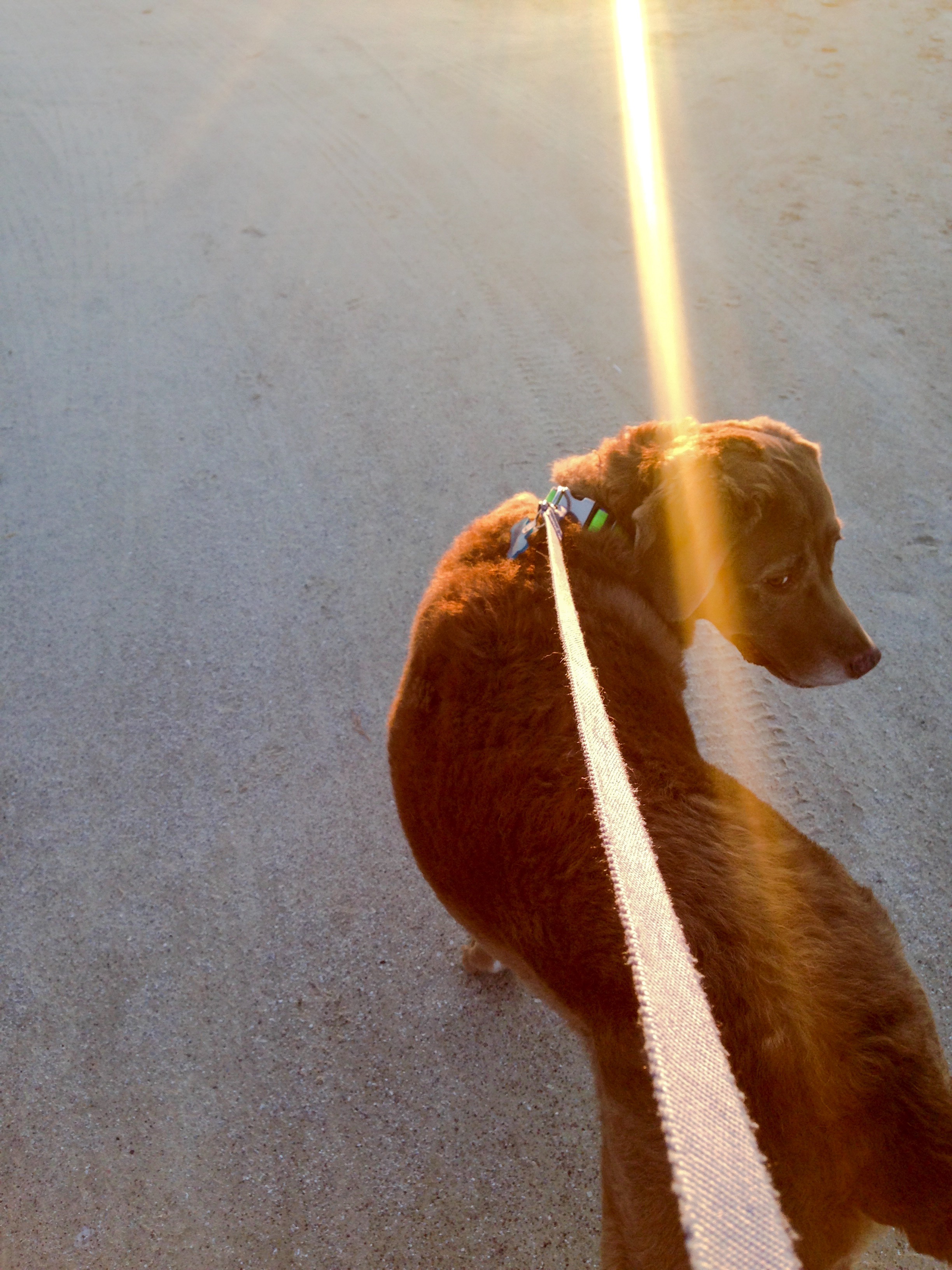 From our house, it's a quick walk across the Ocean Course golf course to get to the beach. I always find it so funny when there are golfers out and they interrupt their games to come over to say hello and pet the dogs.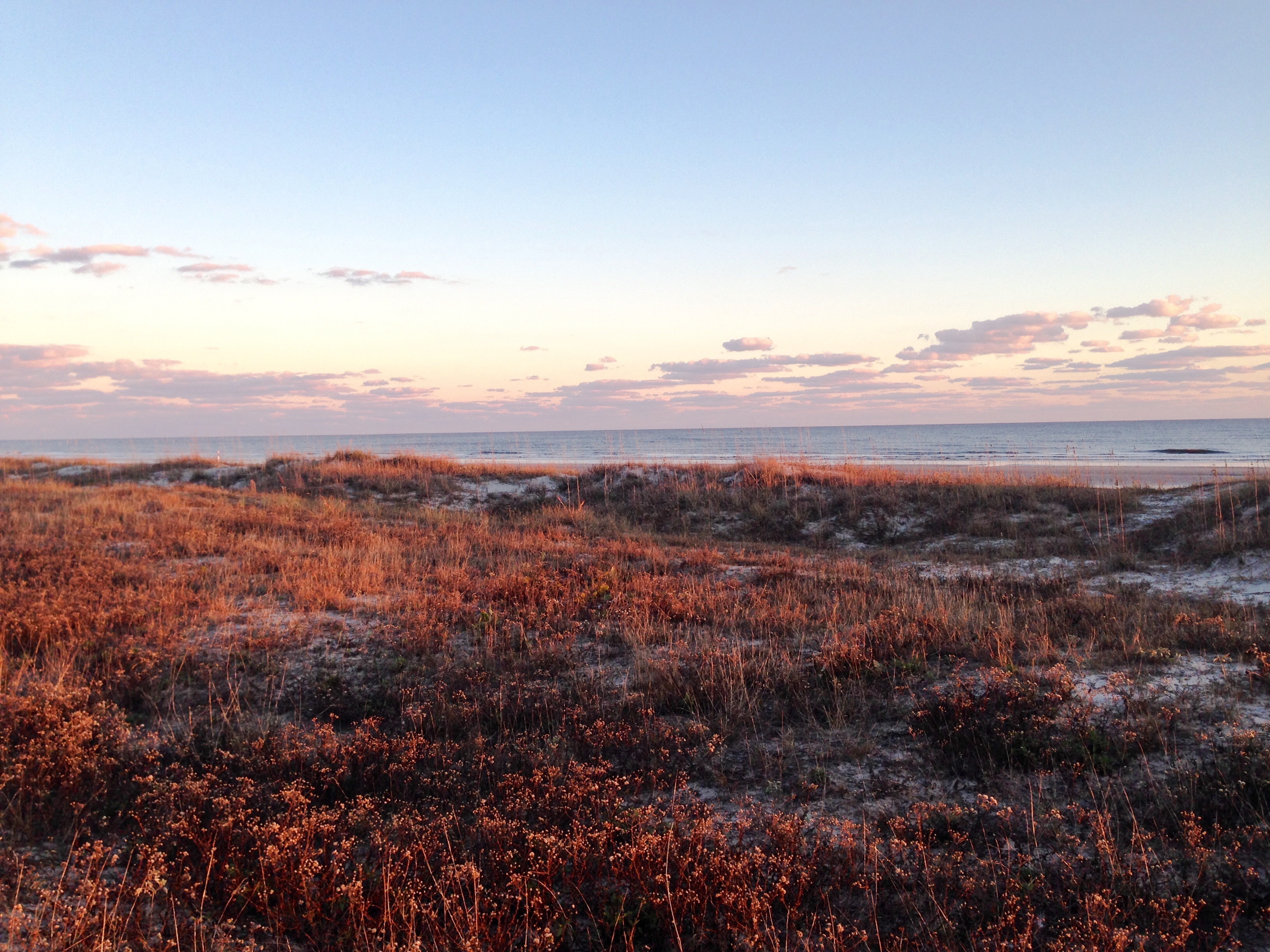 We made it to the beach just as the sun was beginning to set, and we weren't the only ones. There were dozens of other people walking or riding bikes along the water, although I only saw one other dog. As you can probably deduce from my pictures, the sand's pretty compact and flat which makes it enjoyable to walk on since you're not constantly slugging yourself out of what feels like quicksand.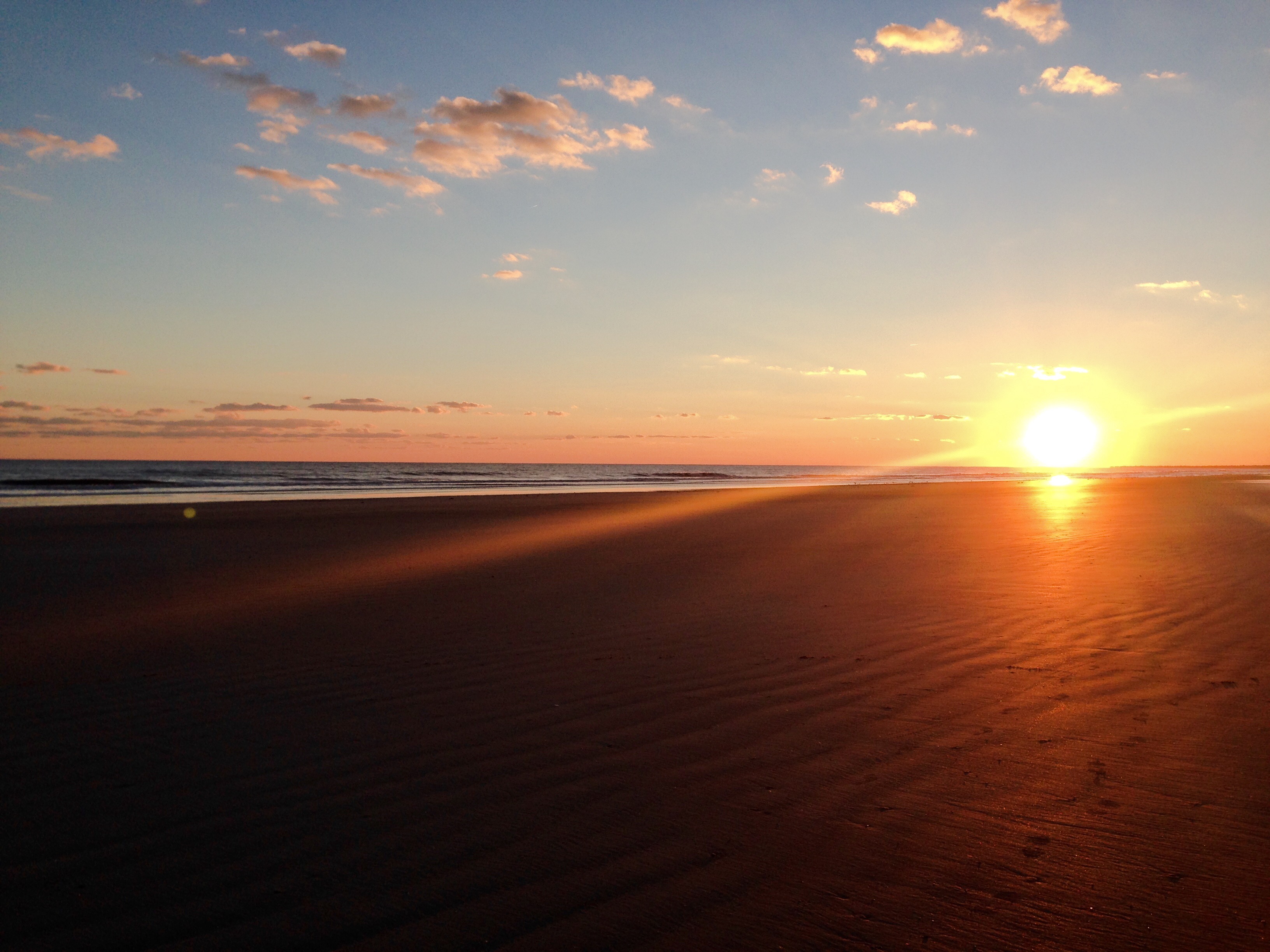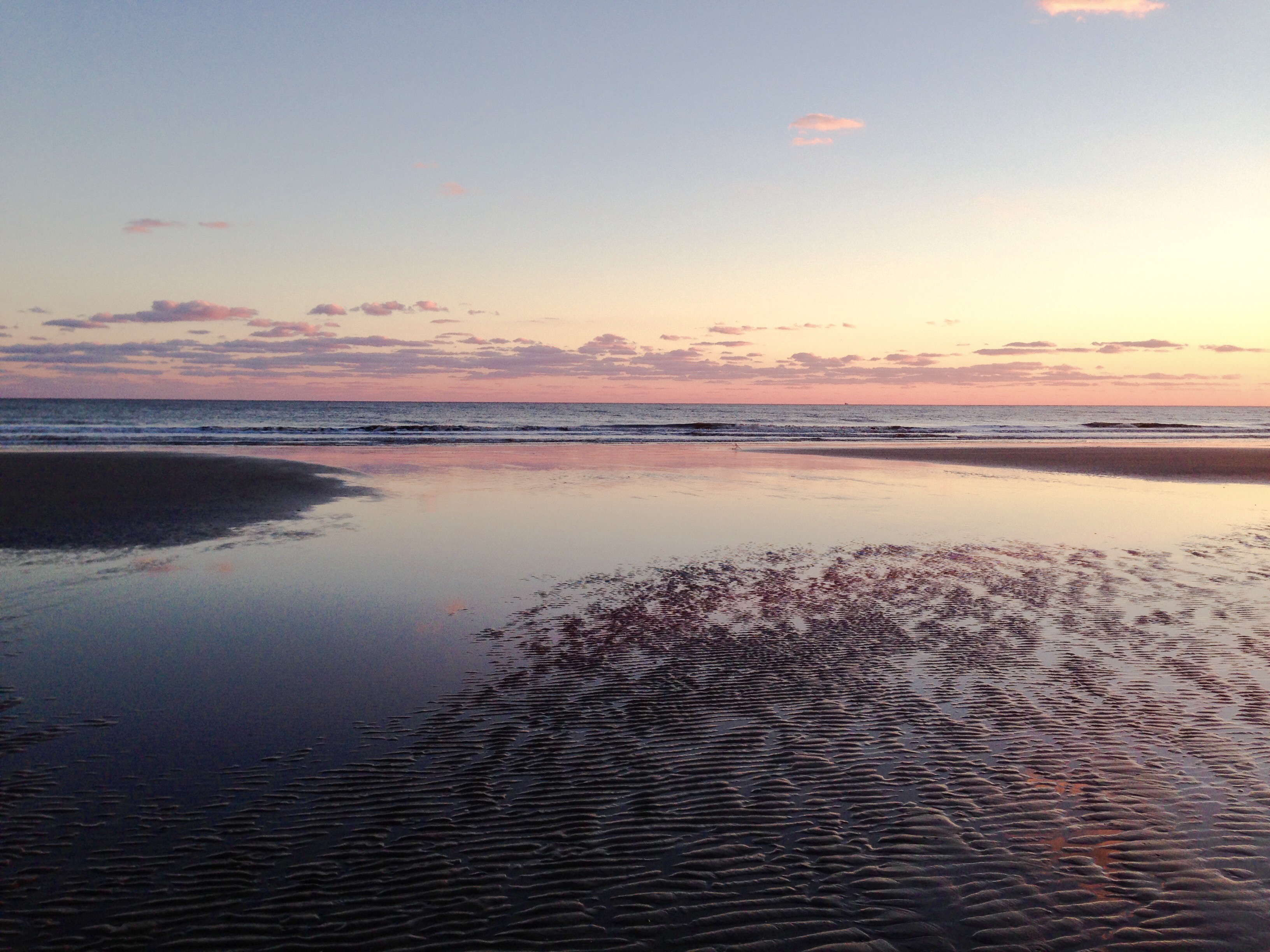 My favorite moments though were definitely just after the sun had set but there was still an afterglow. Beautiful for an impromptu photo shoot!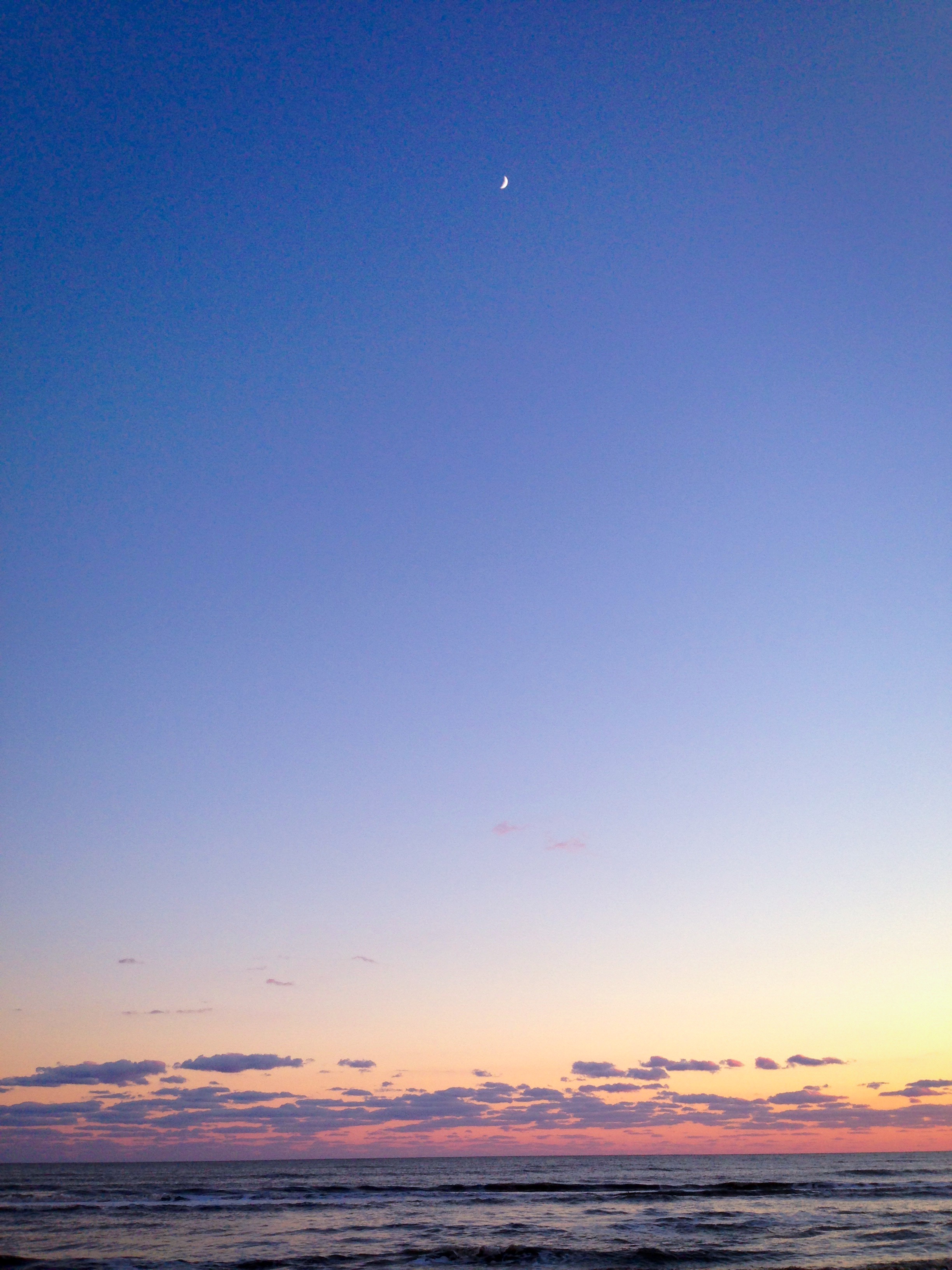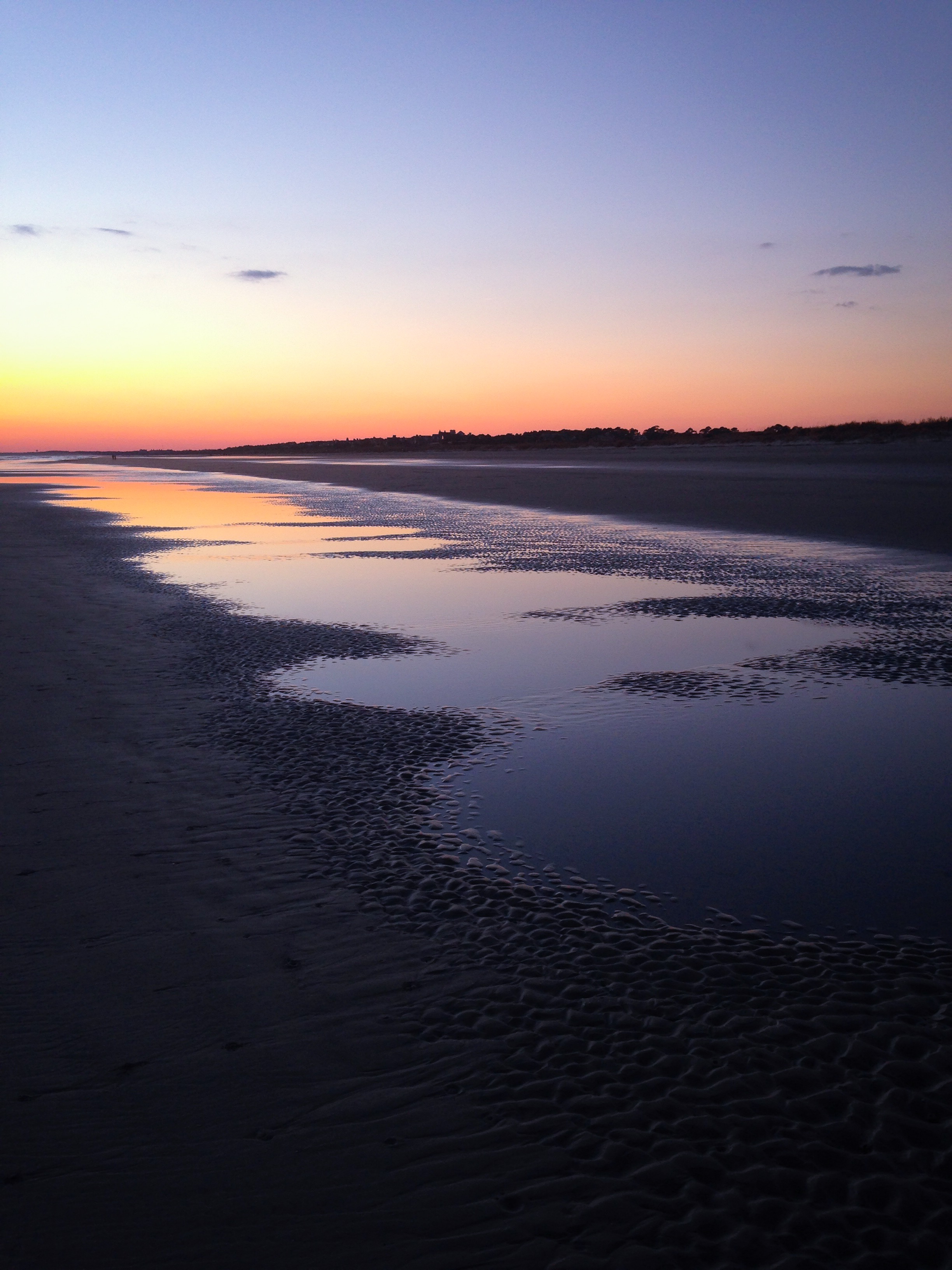 I don't know about y'all, but I'm somehow always shocked when the clock goes back an hour every year. Like, I've gone through this phenomenon 21 times now and I still manage to forget that it gets dark so early. Although I'm never one to complain about an extra hour of sleep, so it's all good over here.